Welcome to Emily Kyle Nutrition, your trusted resource for building the happy & healthy lifestyle you've always dreamed of.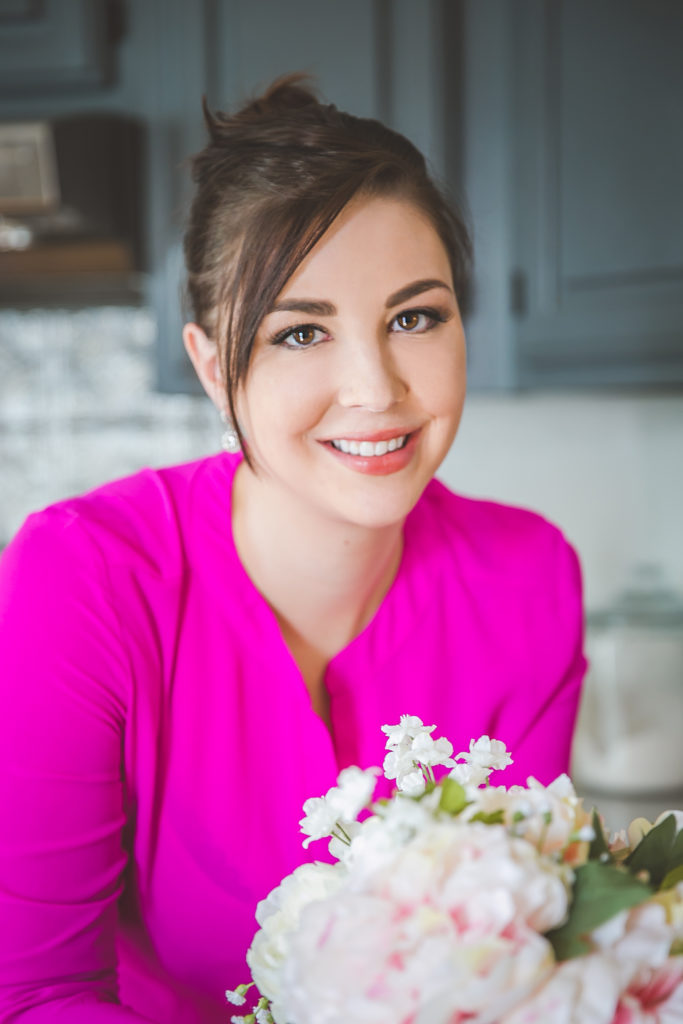 Meet Emily
Hello there! My name is Emily Kyle and I help women break free from the vicious cycle of dieting in order to create the happy & healthy lifestyle they've always dreamed of.
After more than 7 years of living, learning and studying nutrition I started my business to teach women how to develop the healthy habits needed to effortlessly create and maintain a healthy lifestyle – without relying on diets or supplements and without experiencing deprivation, starvation or monotony.
I am a registered dietitian nutritionist practicing in Rochester, NY and virtually around the country. I hold a Master's of Science degree in Nutrition and Dietetics from SUNY Oneonta and a Bachelor's of Science Degree in Nutrition Management from Rochester Institute of Technology.
I counsel patients on Mindful and Intuitive Eating principles in private practice, and I also act as a nutrition communications consultant to brands and companies through my online platforms.
As a nationally recognized writer, speaker and local media personality, I love to share my nutrition knowledge with the public as a nutrition communications specialist. You can catch me every Monday morning on Good Day Rochester at 7:50am sharing my love for food and nutrition in my Health in a Handbasket Segment for Fox.
I am a plant-loving, whole foods dietitian, I believe that all food can fit into a healthy lifestyle, but natural and wholesome foods deserve to be front and center of every plate.
For a more in-depth look at me and my food philosophy, start here.
Individual Nutrition Coaching

Discover individual nutrition coaching programs with Registered Dietitian Nutritionist Emily Kyle

Online Training Programs

Work online at your own pace with expertly designed Online Training Programs

Media and Consulting

Nutrition consulting and communications for brands, companies & PR agencies

The School of Health & Happiness
I believe that food should provide us both nourishment and joy and that peace with food can be found from within.
Achieving health and happiness does not happen overnight, or in 21 days or even 3 months. Over time you can create your own health and happiness with the right education and support from a trusted nutrition expert.
To help women achieve their best health I've created The School of Health and Happiness an online training program that is designed to teach women how to develop the healthy habit they need to naturally and effortlessly create a healthy lifestyle, one step at a time.
If you're a woman who is ready to say goodbye to diets and to create the happy & healthy lifestyle you've always dreamed of, click here to get started!
You deserve a life of health and happiness, I can help.

LETS STAY CONNECTED
Subscribe to the Wellness Wednesday Newsletter - holistic wellness, health & happiness delivered directly to your inbox!

The following two tabs change content below.
Hi there! I teach women like you how to get healthy, and stay happy, without ever having to diet again! To help you, I provide individualized nutrition coaching and have created
The School of Health & Happiness
, an online training program to help you develop a positive relationship with food. This blog focuses on holistic health, plant-centric, whole food
recipes
, and real-life Mindful & Intuitive Eating Practices.
Learn more here
.
Lets Connect!   
Facebook
»
Instagram
» ♥
Latest posts by Emily Kyle (see all)