Start the New Year off right with these 3 Healthy New Year's Resolutions to Keep All Year Long that are simple to implement, but can have big changes for your overall health and well being throughout the year.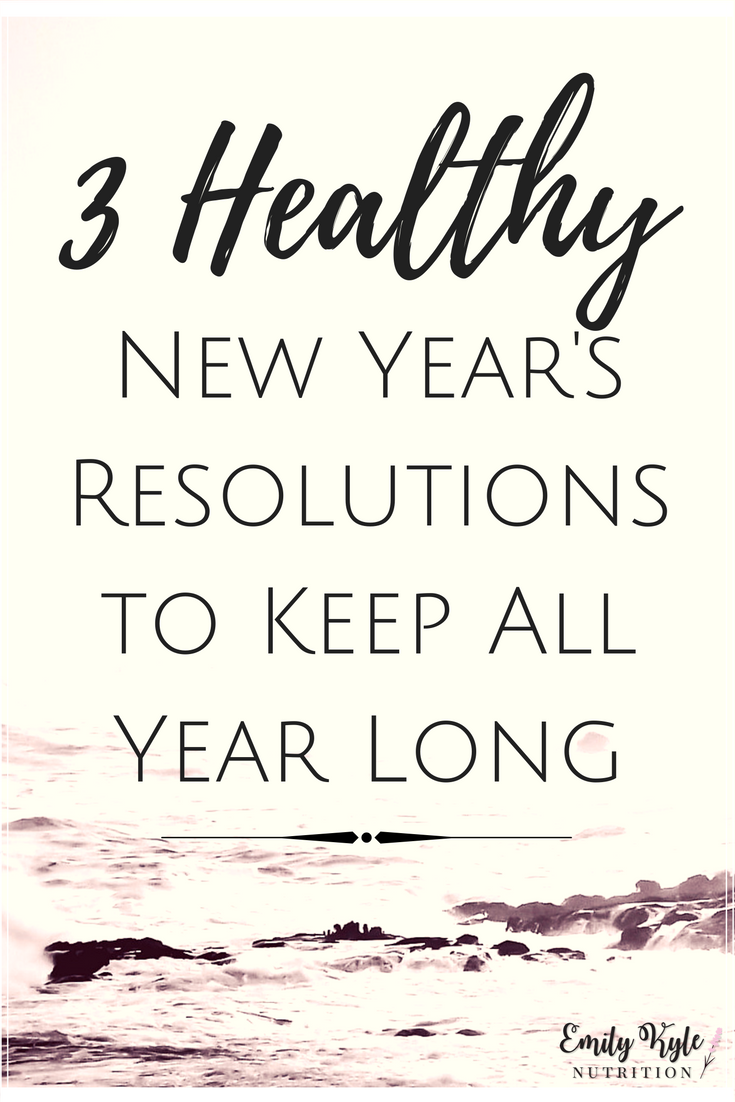 3 Healthy New Year's Resolutions to Keep All Year Long
New Years Resolutions. A love hate relationship for many.
January 1st brings us so much optimism and momentum when we think of all that we want to accomplish in the New Year. But for many, the words we vow to live by on January 1st seem to fall by the wayside as the days and weeks go by. I know, because that has been me time and time again.
I believe that people fall by the wayside with their resolutions because they often make them too large, too broad, or too difficult to achieve. Over the years I have learned that the most effective and most meaningful resolutions I have made for myself have been the most simple and realistic.
Try these 3 healthy resolutions you can keep all year long!
Click To Tweet
RELATED: What if Weight Loss Wasn't Your New Year's Resolution?
That is why this year, I want to share with you the three simple strategies I have, and continue, to implement into my own healthy lifestyle everyday that I think make the most impact, with the least amount of effort.
Whether you like the term resolution, goal, lifestyle change or anything else that you use – I hope you can find some beneficial new routines for your healthy lifestyle here.
3 Important Resolutions
1 – Make Breakfast a MUST!
You're not a morning person. I get it.
I used to never eat breakfast, in fact in my old life I usually wouldn't eat anything until 2-3pm (aside from copious amounts of coffee, or should I say cream and sugar with a splash of coffee 😉 ).
But over time I was able to gradually incorporate breakfast into my morning routine and I am telling you it has made all the difference. As I say in the video below, you want your metabolism to work FOR you, not against you, and eating breakfast is the #1 way to make that happen.
Not sure where to start? These Whole Wheat Breakfast Pizzas pictured below are absolutely delicious, but I also have a ton of recipes on my breakfast recipe page. These are all actual real recipes I use in my every day life, and many of them are make-ahead so that you don't have to disrupt your already busy morning routine.
I'm not saying you need to go 0 to 100 on this one, but I would start to think about the dishes you like the best, and what is tasty enough to help get you out of bed in the morning.
Get the recipe for these delicious Breakfast Pizza's here!
2 – More Vegetables, Less Meat
No I am not vegan or vegetarian, but I do 100% realize and appreciate the power of plants and believe that they should make up the majority of our daily intakes.
Not only does replacing meat with more vegetables have huge health benefits, like reducing your risk for heart disease, stroke, cancer, diabetes, and obesity, but more vegetables and less meat also does wonders for the environment and the world as a whole. When you choose plants over meat you are helping to reduce the amount of water used to produce your food, reduce the amount of green house gasses released into the environment, and reduce the overall fuel consumption of the production process.
I have a wide variety of vegan and vegetarian recipes which are a great place to start, but as I said before, you don't have to go from 0 to 100 all at once. You don't have to go from carnivore to vegan in one day, that's not realistic! A great place to start is by joining the Meatless Monday campaign! Looking for a delicious meatless meal to start with, that even carnivores will love? Try my Greens & Beans Stuffed Portabella Mushrooms – my families favorite!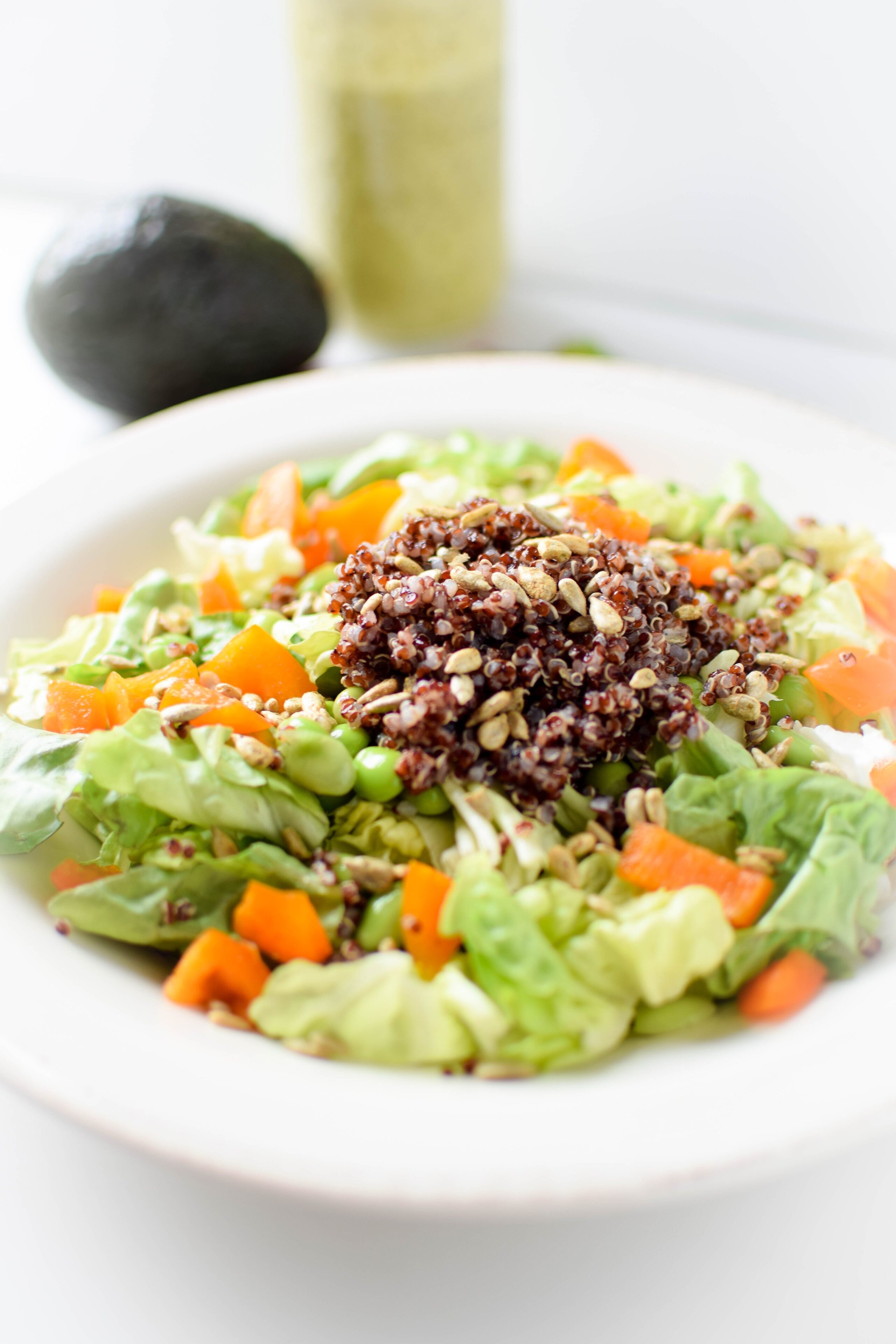 Get the recipe for this delicious Super Foods Salad here!
3 – More Water, less other stuff.
This one seems simple, but is very difficult for me personally! I always feel dehydrated at the end of the day because I never drink enough water, and I know how bad that is for my overall health. Drinking enough water is surely one of the best things we can do for our overall health, water helps our bodies to function properly, flush out unwanted toxins, boost the immune system, prevent headaches and cramps and increase energy.
BUT I am getting better over time. I have found that I just simply don't like plain water – it just doesn't do it for me. And that's OK, part of living a healthy lifestyle is simply finding an alternative way to make something work for you. I like flavored water and drink much more when I enjoy the taste.
Not only do I love this strawberry mint water below, but I LOVE warm water with lemon, ginger, and honey – try it, its yummy!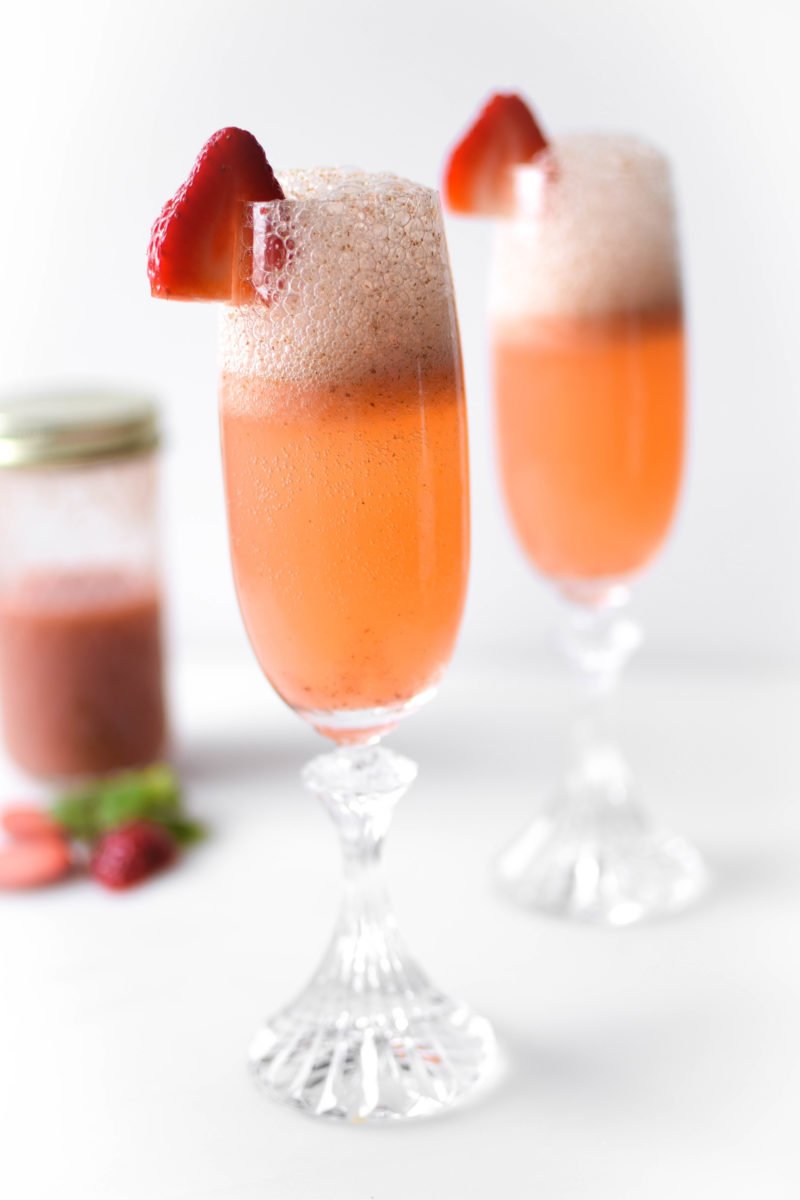 Get the recipe for this delicious Sparkling Water here!
As Featured on Good Day Rochester!
You know I love to share my favorite ideas with the world! Catch my latest video on Good Day Rochester as I talk more about these 3 Healthy New Years Resolutions you can actually keep all year long!

My 2017 Resolutions
Resolutions, goals, ideas, hopes for the future, whatever you call them – these are the ideas I want to accomplish in 2017!
I would love to know what your goals for 2017 are! Share them with me below in the comments section 🙂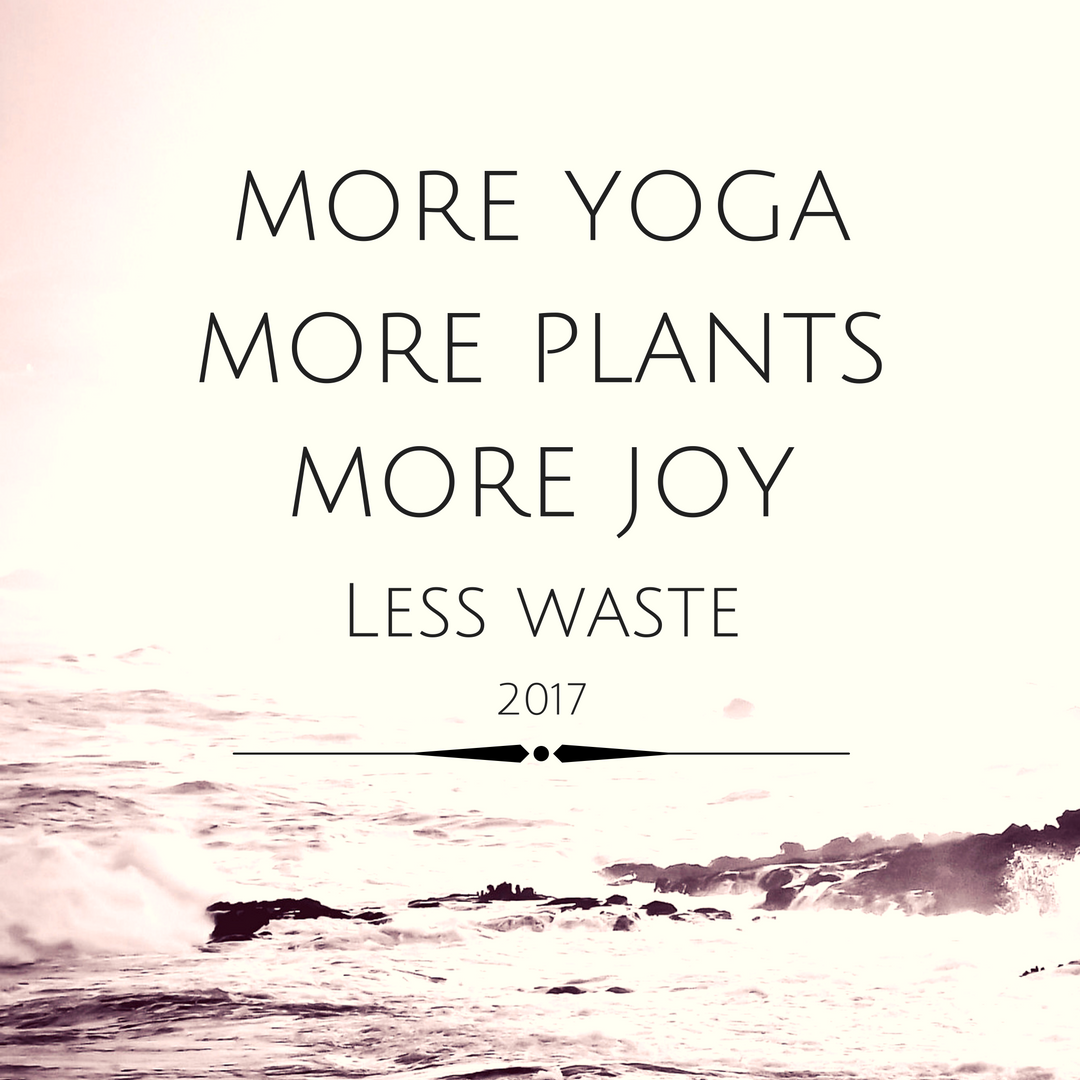 BEFORE YOU GO!
Request your exclusive invitation to join Health & Happiness Community TODAY!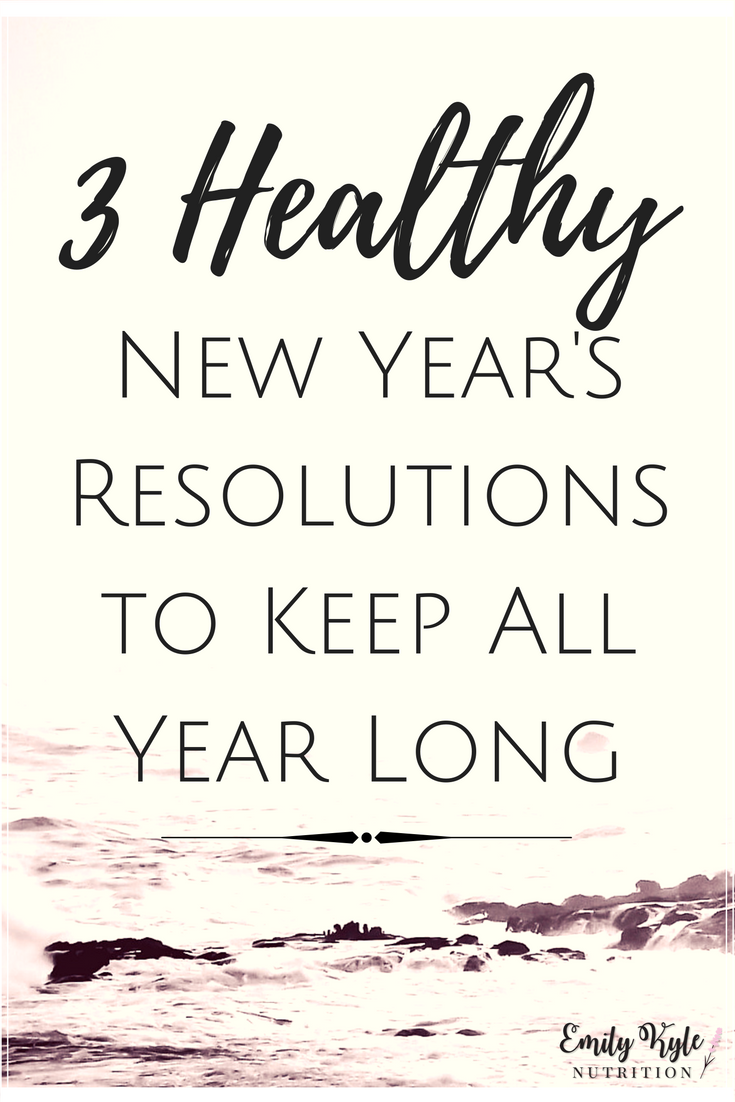 The following two tabs change content below.
Hi there! I teach women like you how to get healthy, and stay happy, without ever having to diet again! To help you, I provide individualized nutrition coaching and have created
The School of Health & Happiness
, an online training program to help you develop a positive relationship with food. This blog focuses on holistic health, plant-centric, whole food
recipes
, and real-life Mindful & Intuitive Eating Practices.
Learn more here
.
Lets Connect!   
Facebook
»
Instagram
» ♥
Latest posts by Emily Kyle (see all)