This page may contain affiliate links. Read my full disclosure here.
---
This article has been written and fact-checked by Emily Kyle MS, RDN, CLT, HCP, a Certified Holistic Cannabis Practitioner and Registered Dietitian Nutritionist. Click here to learn more.
---
New to using CBD? Discover everything you need to know about CBD Hemp Oil including the potential health benefits, how to use it, how much to use, and how to find a quality product that helps to promote health & wellness.
CBD Hemp Oil 101 Everything You Need to Know
Chances are you have heard of CBD before, whether it be on the news or in within your social circles. It is so popular in fact, CBD is even being called the new Kale.
Derived from the hemp plant, this new product is taking on the wellness scene by storm.
But is it marijuana?
No. The hemp plant is a part of the cannabis genus, and both CBD and THC are active compounds found in marijuana, but the CBD we are talking about here is derived from industrial hemp, which is defined as a cannabis plant containing no more than 0.3% THC.
So what is the hype with CBD? As a Certified Holistic Cannabis Practitioner, I have done the research for you to help you learn how to use CBD Oil for your own health and wellness.
For thousands of years, people across the world have been incorporating hemp's powerful anti-inflammatory and neuroprotective properties into foods and medicines, and now research is coming out to support these therapeutic uses for both mental and physical health.
What is CBD, Cannabidiol?
CBD is short for cannabidiol which is the second most abundant of all the cannabinoids. CBD is non-psychoactive meaning it does not give the feeling of intoxication or 'being high'.
Cannabinoids are organic compounds found within the hemp plant that interact with endocannabinoid receptors in the body and trigger a variety of effects. So far, over 100 cannabinoids have been identified.
The human body contains what is known as an endocannabinoid system which is broadly thought to help with maintaining homeostasis. Therefore, it is understood that the human body needs cannabinoids.
Another important definition to note is that of terpene, an essential oil found naturally in all plants including hemp. Terpenes give plants their aroma.
Myrcene and limonene are two examples of terpenes, both of which are found in all VivaOil products.
Research has found that myrcene holds many beneficial properties – it is a potent anti-inflammatory, anti-bacterial, anti-mutagenic and analgesic. Research suggest that limonene suppresses the growth of fungi and bacteria.
What Can CBD Oil Help With?
Hemp was a major crop in the United States and across the world before the plant was made federally illegal in 1937. Cultivated across the globe for thousands of years, hemp has been used for everything from clothing to food to building materials to natural medicines.
In present times, hemp is going through a sort of renaissance as further research continues to reveal the efficacy of the compounds found in the leaves, flowers, and stems.
As awareness and understanding of the endocannabinoid system grows, so does the understanding of how cannabinoids interact with the body.
The endocannabinoid system acts as a balancing mechanism for other body systems such as the circulatory, nervous and digestive systems.
The medical benefits of hemp are currently being researched, with the most promising studies in pediatric epilepsy. Scientific research and anecdotal reports indicate that CBD can help with the following:
Epilepsy and seizure disorders
Pain and inflammation
PTSD and anxiety
IBD – Crohn's disease & Ulcerative Colitis
IBS – Irritable Bowel Syndrome
Multiple sclerosis
Opioid withdrawal
Preventive health
*Click to learn more about Research Findings Relating to Cannabidiol (CBD) and its Influence on Inflammatory Bowel Disease and Irritable Bowel Syndrome.
How is CBD Hemp Oil Produced?
With CBD being so new to the marketplace, it is understandable how it can be difficult to find the product, and difficult to find the right brand you can trust. After conducting my own research, I personally decided to partner with VivaOil, a Colorado based CBD producer, due to their commitment to purity, quality, and safety.
VivaOil is a small, family owned company, who understands that CBD oil is not just another trend or fad, but a product with the ability to help out mothers, brothers, sisters, friends and dearest loved ones find relief from the symptoms that plague their life.
For VivaOil to produce their CBD products, they have partnered with local Colorado farmers who have bred specific strains of help that maximize the output of cannabinoids like CBD and terpenes such as limonene and myrcene.
Using precise supercritical CO2, technicians use pressure, temperature, and time to extract only the desired cannabinoids, flavonoids, and terpenes, while leaving behind the unwanted plant materials. This eliminates the need for any additional post-processing and leads to a clean, flavor-rich oil.
This method is known within the industry as the safest and most superior method of CBD extraction. The CBD oil is then mixed with high quality MCT coconut oil. Finally, independent, third party lab testing is conducted to ensure that only the highest quality product carries the VivaOil name.
Related: What You Need to Know Before You Buy Cannabis Oil
How Do I Use CBD Hemp Oil?
CBD can be incorporated into your wellness routine in a variety of different ways, from full spectrum CBD oils to CBD creams, as well as a method known as vaping. Using CBD in oil form is a great way for beginners to start using this product.
VivaOil CBD oil can be used as a daily supplement or topically applied for targeted relief. The oil is available in five different concentrations ranging from 100mg to 2,500mg of CBD.
The ideal serving sizes vary from one person to the next. Several factors can affect the amount of CBD required for a person to meet their goals. Variables such as weight, whether you have eaten, and the serving size of the CBD ingested can impact results.
The 100mg & 250mg concentrations of CBD oil are generally used by people who seek to take a daily supplement with the goal of preventative health.
For someone with something specific they would like to address, the 500mg or 1000mg oil would be a good starting point. The 2,500mg oil is for people who have used CBD for some time and need to take a higher serving size to meet their needs. It is suggested that you start with a low serving size when starting out and go slow while working your way up in concentration. The goals is to find the lowest daily serving size that meets your needs.
How to Take:
When consuming VivaOil, the most important thing to note is HOW you take it. It is recommended to place your serving size of CBD oil under your tongue and hold it there for 60-90 seconds, or as long as you physically can This ensures more effective absorption into the blood stream. When the oil is swallowed without holding it under the tongue, the CBD oil passes through the digestive system and metabolism by the liver can reduce the potency of the CBD. VivaOil can also be applied directly to the skin or used as a massage oil for those seeking targeted relief.
Click to Purchase CBD Oil
VivaSalve:
VivaSalve Recovery is a topical salve that has been formulated to promote muscle, joint and skin revival, healing and recovery. Anecdotal reports indicate that people use the VivaSalve for a variety of different ailments including pain, inflammation, muscle spasms, muscle cramps, headaches, neck pain, joint pain, eczema, bug bites and sunburn.
How to Use:
Apply the salve 2-3 times daily to the target areas. It can also be used before or after a workout to accelerate recovery.
Click to Purchase CBD Salve
VivaStick:
My personal favorite, the VivaStick will quickly become your new favorite chapstick and is a must have for all seasons. It provides sun protection and sunburn relief and creates a great barrier from cold and dry conditions. The combination of coconut oil and cocoa butter offers a natural form of sun protection without harsh chemicals.
How to Use:
Apply the VivaStick as many times as needed daily to your lips for a soft, moisturizing feeling. It is available in three flavors: natural, strawberry and natural terpene+.
Click to Purchase CBD Chapstick
Is CBD Oil Legal?
Updated December 13th, 2018 to reflect the passing of The Farm Bill
Did you hear the amazing news? The US senate and House of Representatives approved the 2018 Farm Bill December 12th, 2018 which features provisions to remove hemp from the US Controlled Substances Act.
"The Farm Bill we passed yesterday both legalizes hemp as an agricultural commodity and removes it from the controlled substances list. It gives states the opportunity to be the primary overseers of hemp production. It also allows hemp researchers to apply for competitive federal grants from the US Department of Agriculture, and made hemp eligible for federal crop insurance. Together these features will encourage new opportunities for struggling farmers and their families, new products for use in construction, healthcare, and manufacturing, and new jobs in a broad range of fields," said Senate Majority Leader Mitch McConnell
---
Originally Posted August 6th, 2018
Some people will say that CBD is legal in all 50 states, but that is not technically true. Our outdated and backwards laws continue to keep CBD illegal on the federal level.
However, it should be noted that VivaOil is derived from industrial hemp, which is defined as a cannabis plant containing no more than 0.3% THC and it is grown in accordance with Colorado's State Pilot Program.
Some history – in 2014 the United States Farm Bill set the stage for hemp production and allowed for the licensed farming of hemp under the supervision of the Department of Agriculture. On June 28, 2018 the U.S. Senate passed the Agriculture Improvement Act of 2018 (Farm Bill 2018), including a provision called the Hemp Farming Act, which is set to legalize industrial hemp and finally remove it from the Controlled Substances Act. This important piece of legislation is set to "provide clarity to industrial hemp's legal status, amending the Controlled Substances Act to state that marijuana does not include industrial hemp". Hallelujah! The current farm bill will expire on September 30, 2018. That means that these positive changes for the industrial hemp industry are just around the corner. Source
"Meanwhile, the Drug Enforcement Administration maintains that CBD is definitely still illegal. Last November, a spokesperson for the agency explained to WTHR that those who violate federal drug laws still run the "risk of arrest and prosecution." But he also said that the DEA is not going after individuals who have benefited from CBD oil." – Source.
As movements continue to be made to make marijuana legal recreationally and medically across the country, new laws are also coming about for CBD. Fifteen U.S. state legislatures have passed "CBD only" (or, more accurately, "low THC") laws, and other states are poised to follow suit. Some states restrict the sources of CBD-rich products and specify the diseases for which CBD can be accessed; others do not.
Annually, the hemp industry in the U.S. generates $700 million – and growing! Sadly, most of the hemp used to make goods in our country is grown abroad. Thankfully, the Hemp Farming Act is set to change that. United States Senate Majority Leader Mitch McConnel – who has long been an advocate for the American hemp farmer – said that, "due to outdated federal regulations… American farmers have been mostly unable to meet the demand themselves." It is exciting to know that these boundaries will soon be lifted allowing U.S. hemp farmers, CBD producers and consumers full access to this amazing herb. Source.
I live in New York which seems to be CBD friendly. An official New York State website currently states, "…Governor Cuomo also introduced and signed new legislation to establish industrial hemp as an agricultural commodity under the State's Agricultural and Markets Law." Industrial hemp-derived products which, by definition, contain Non-Detectable THC by weight are now available for purchase. New York maintains a positive CBD legal status which is clearly seen in the growth of the CBD market." – Source.
*No matter which state you reside in, you do not need a prescription to obtain CBD oil. Please check the laws in your own state regarding whether or not it is legal for you to purchase.
Where Can I Buy CBD Oil Online?
Because it is so new, the CBD market place is really the wild-wild west right now, meaning that it is important to do your research before purchasing any products.
I have done my research and settled on vivaoils.com and my preferred CBD supplier. I appreciate their transparency in their business, as well as their dedication to purity and exceptionally high quality standards verified by third party testing.
As stated by VivaOils themselves, "Responsible messaging, respect for our product, and the hope that we can build trusting relationships with all of our clients dictates everything that we do at VivaOil. We have great respect for the farmers that grow our hemp and the chemists that formulate our products. We have a desire to produce only natural products – free from chemicals or preservatives – and this philosophy guides all of our creations. What we do at VivaOil is part science, part art. Our products are not just intended for sale; our mothers, fathers, sisters, brothers and friends use them. We are a family run organization that aims to provide premium quality products with personalized customer support at reasonable prices."
I have had the opportunity to spend time speaking with the husband and wife duo – Doug Campbell, one of the co-founders of VivaOil and Romy Campbell, the Registered Nurse employed by the company. I immediately felt welcome into the VivaOil family. I know that they are passionate about their product and the purpose that is serves, and I am proud to partner together to offer CBD products for sale through my website.
All of the VivaOil products will be available for purchase through the links here, and when you use the code VivaEKN you will automatically get 10% off your purchase.
My Personal Stance on CBD Oil
I often feel stifled by my profession and the need to adhere to evidence-based guidelines, especially when there are no evidence-based guidelines on a topic such as CBD because the research studies have been limited by the federal government.
On a logical level, I practice with a holistic health influence and I believe in the healing powers of Mother Nature.
I believe that she has provided us with the food and medicines we need within plants, and I believe it is criminal to withhold natural solutions to so many ailments without a substantial basis. I think there is a time and a place for conventional medicine, but I also believe that the pharmaceutical industry is corrupt and quite frankly out of control.
I am no stranger to the use of marijuana, and personally have used marijuana and CBD products myself. I have found a significant relief in my anxiety since using CBD oil, and it gives me a way to manage my anxiety throughout the day without the psychoactive effects of THC.
I am dedicated to learning more about cannabis, hemp, marijuana, CBD, and other plants which promise positive health benefits for myself, my family, my clients and the general population.
If you have any questions about this post or CBD in general, feel free to leave them in the comments below or send me an email!

*These statements made in this post have not been evaluated by the food and drug administration (FDA). This post and product is not intended to diagnose, cure, treat or prevent any disease.
More From The Cannabis Collective
The Cannabis Collective is a collection of health & wellness blogs, articles, and recipes relating to the culinary and medicinal use of cannabis authored by cannabis expert, Holistic Cannabis Practitioner, and Registered Dietitian Nutritionist, Emily Kyle.
---
Sign Up for the Next CBD Education Class!
Are you interested in learning more about CBD and how you can incorporate it into your wellness routine, but overwhelmed by the insane information there is out there? Get trusted answers to your most burning questions in a safe, confidential, private education forum from certified Holistic Cannabis Practitioner Emily Kyle.
---
Cannabis Collective Education Articles
The Cannabis Collective is a collection of health & wellness blogs, articles and recipes relating to the culinary and medicinal use of cannabis authored by Holistic Cannabis Practitioner and Registered Dietitian Nutritionist, Emily Kyle.
The Best Cannabis, Hemp, THC & CBD Oil Recipes
Delicious and nutritious recipes featuring Hemp Seeds, Hemp Seed Oil, and CBD Hemp Oil from Holistic Cannabis Practitioner and Registered Dietitian Nutritionist Emily Kyle.
Helpful Articles for Cooking With Cannabis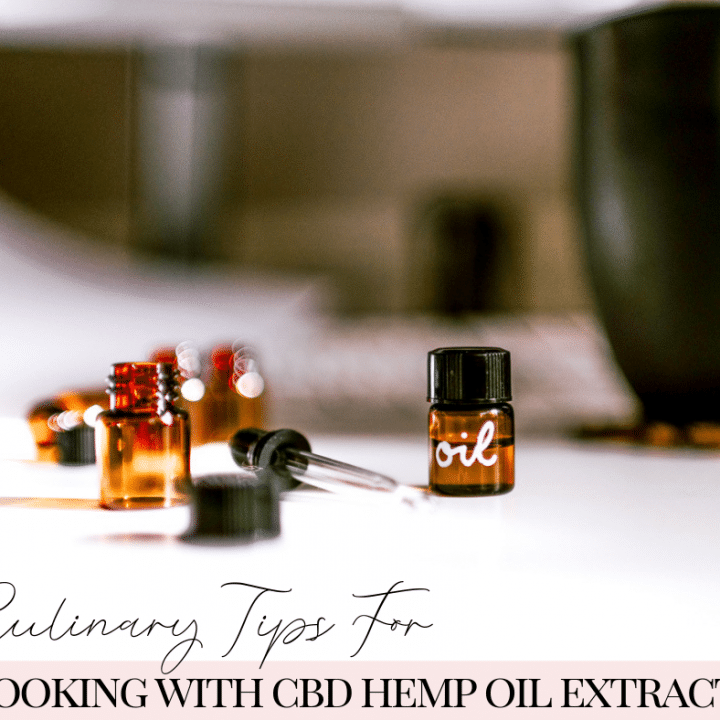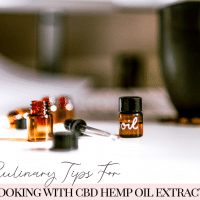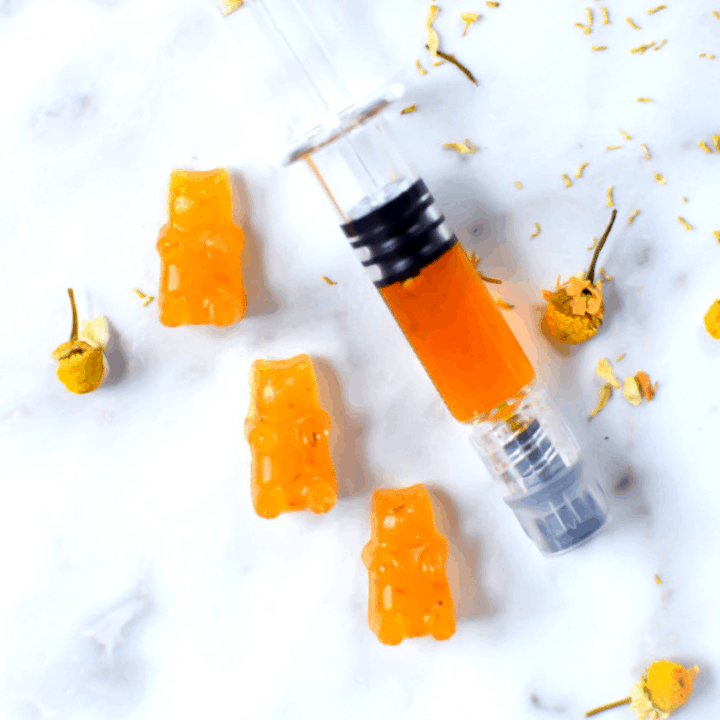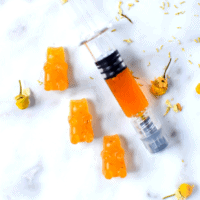 CBD & THC Oil Cannabis Recipes
CBD Infused Pumpkin Spice Latte
Warm, soothing and packed with anti-inflammatory spices, this naturally vegan and gluten-free CBD Infused Pumpkin Spice Latte brings together the comfort of the traditional PSL with the healing benefits of pure CBD Oil for an experience like no other.
Continue Reading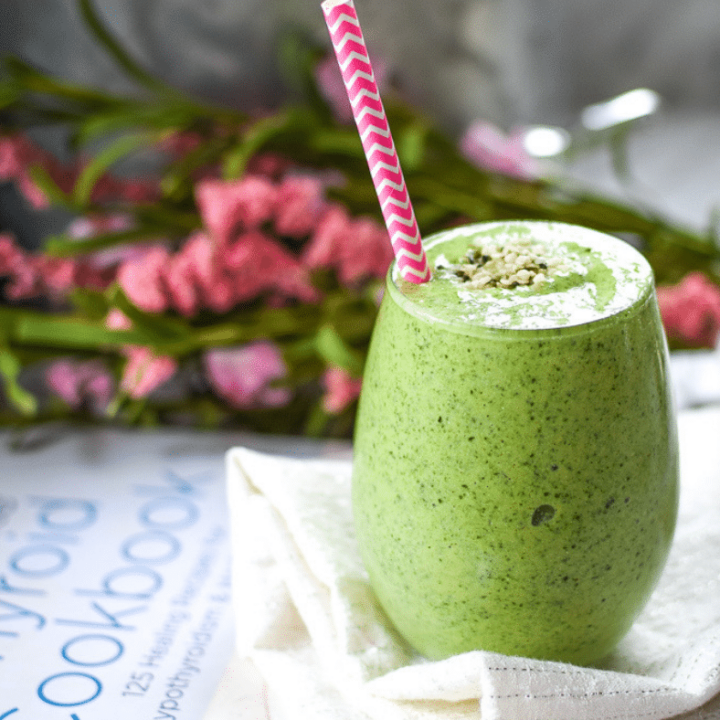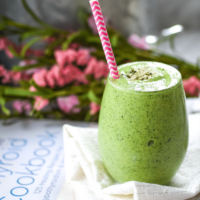 Green Dream Hemp Seed CBD Smoothie
This Green Dream Hemp Seed Smoothie inspired by my book, The 30-Minute Thyroid Cookbook, is a whole food, plant-based, vegan, gluten-free, dairy-free smoothie that tastes amazing while delivering an abundance of nutrients and antioxidants. This smoothie includes options for infusing this drink with CBD oil.
Continue Reading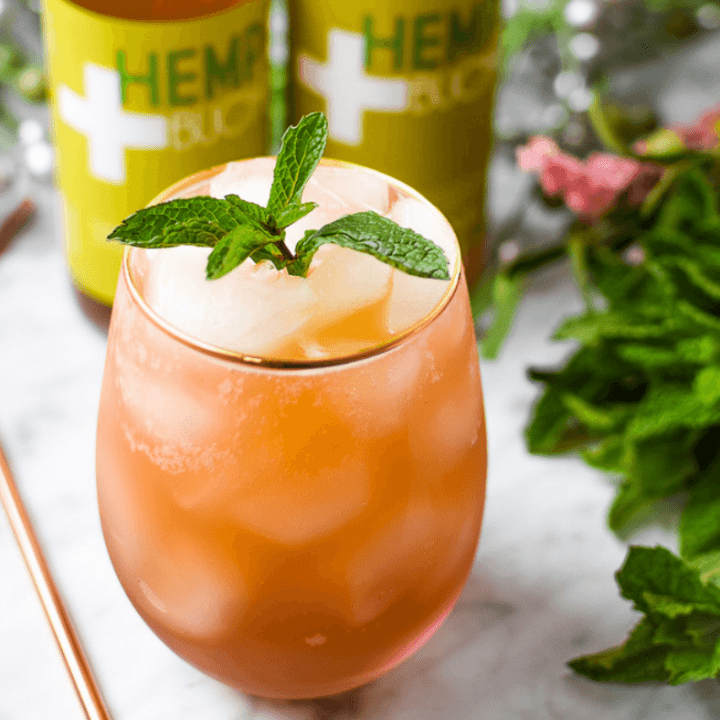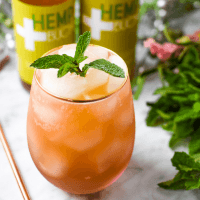 5 Surprising Health Benefits of Kombucha Fermented Tea
Learn more about these 5 Health Benefits of Kombucha Fermented Tea, including Hemp Infused Kombucha, and how this delicious beverage can help to support a happy & healthy holistic lifestyle.
Continue Reading
Cannabis Hemp Seed Recipes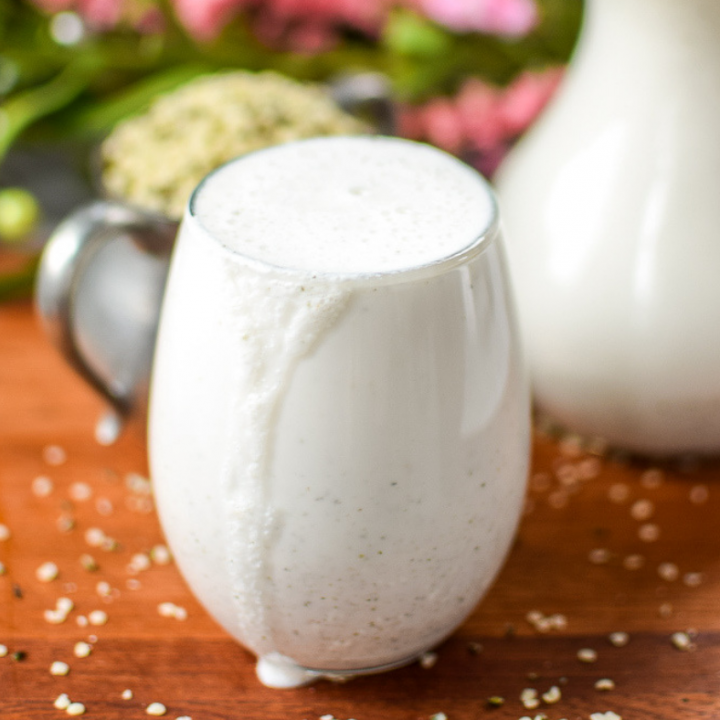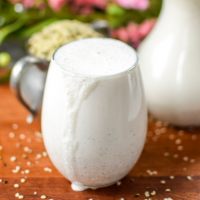 Homemade Hemp Seed Milk
Easily make your own creamy Homemade Hemp Seed Milk in under 30 minutes. Naturally vegan, gluten free, Paleo, Keto, and Whole30 approved.
Get the Recipe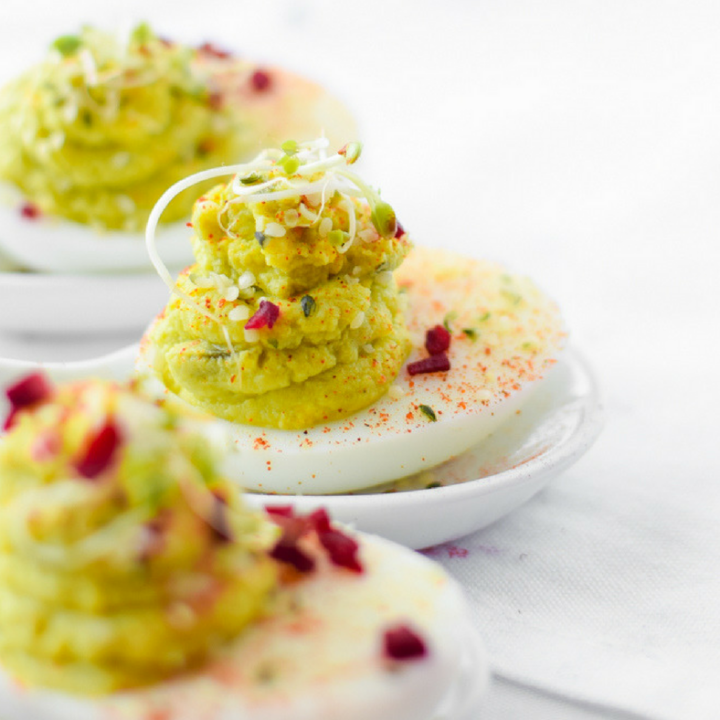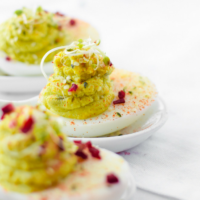 Hemp & Avocado Deviled Eggs
A unique twist on the classic party favorite, these Hemp & Avocado Deviled Eggs are a high protein, mayo-free, wholesome snack.
Continue Reading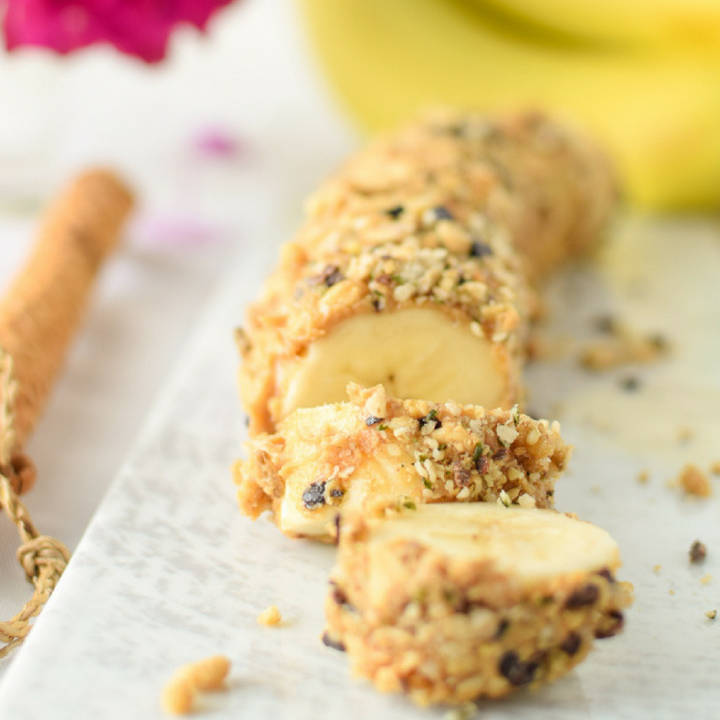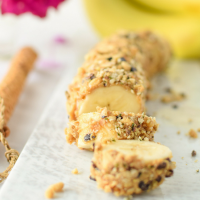 Easy Banana Sushi
Everyone in the whole family will love this Easy Banana Sushi, an easy, fun-to-make treat that will help to get your kids in the kitchen to develop a love of cooking at a young age.
Continue Reading
Anti-Inflammatory Tuna Flatbread Sandwich - 3 Ways
Anti-inflammatory Tuna Faltbread Sandwiches with 3-Recipe Twists.
Continue Reading
---
This article has been written and fact-checked by Emily Kyle MS, RDN, CLT, HCP, a Certified Holistic Cannabis Practitioner and Registered Dietitian Nutritionist. Click here to learn more.
---
---
Welcome! I'm Emily Kyle, a nationally recognized media registered dietitian nutritionist & holistic cannabis practitioner providing holistic health care for those living with autoimmune and inflammatory conditions. To help you, I offer food sensitivity testing, cannabis education, and this blog which provides free resources including anti-inflammatory recipes, holistic health, wellness and nutrition related articles, and evidence-based cannabis education.