This post may contain affiliate links, to find out more information, please read my disclosure statement.
Do you suffer from disordered eating habits without even realizing it? I am sharing my experience with Disordered Eating, A Silent Struggle in hopes that you will be able to address and overcome your disordered eating habits, too.
Join in on the Live Discussion of this Post Below:
What is Disordered Eating?
I am sharing my story with you today because I see a lot of women who are going through the same struggles that I have, but they don't even realize it.
Disordered Eating has been a problem for me for many years, and if I had not gone to school to study nutrition, I would have never realized that my relationship with food and the behaviors that arose from that relationship were NOT healthy or normal.
So what is disordered eating anyway?
"According to the Diagnostic and Statistical Manual of Mental Disorders (DSM-IV-Text Revision), disordered eating is defined as "a wide range of irregular eating behaviors that do not warrant a diagnosis of a specific eating disorder." – Source
Disordered eating is a descriptive and subjective phrase (and not to be confused with a medically diagnosed eating disorder).
In today's culture, it is not unusual to hear from a friend or a co-worker:
"when I lose this last 15 pounds, I will…"

"I just ate anything and everything over the weekend, I need to try a detox this week"

"I went out to dinner last night and ate too much, I'm going to do a juice cleanse tomorrow".
Five years ago, I would have said "I want to try that detox too".
Today, all three phrases literally make my skin crawl.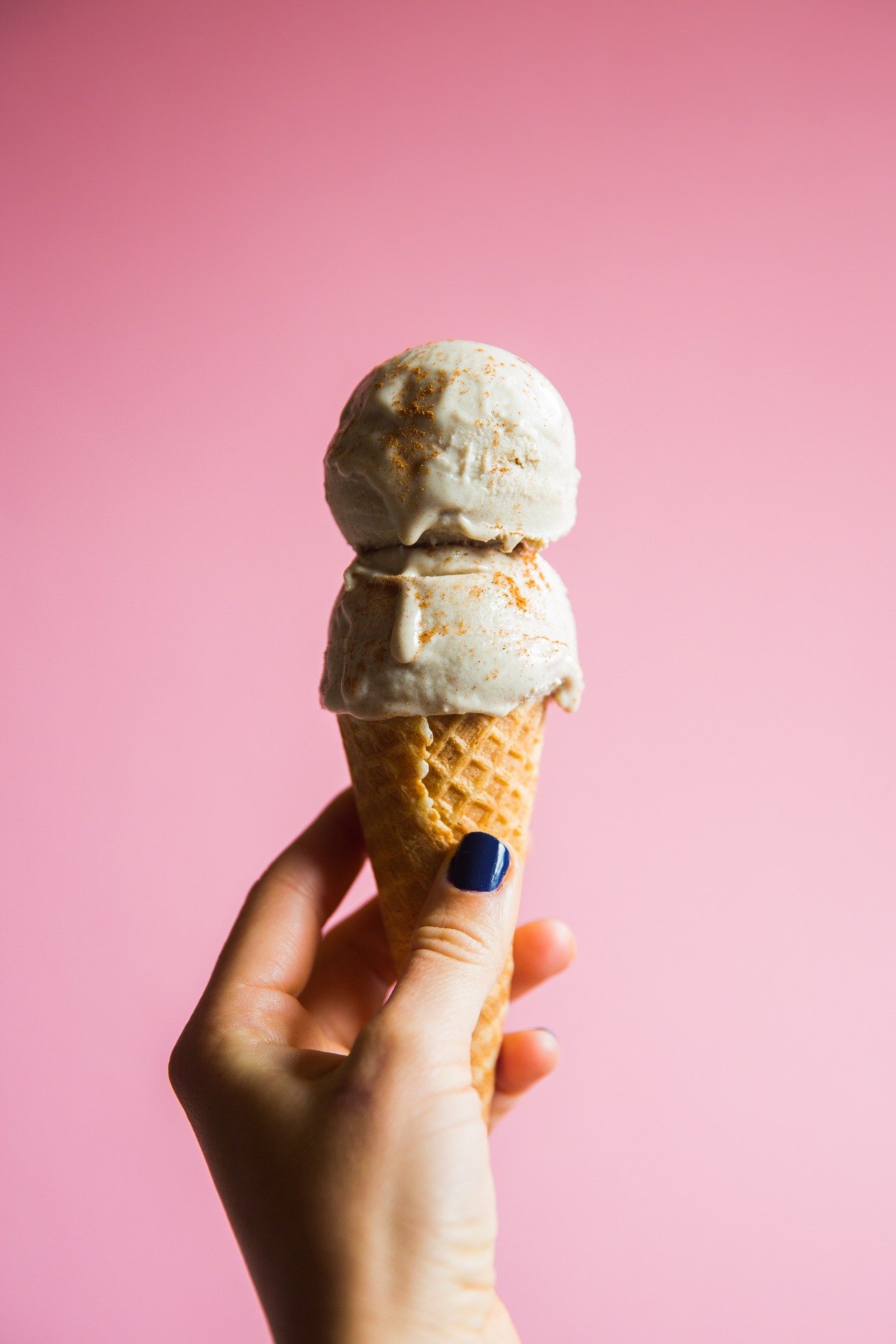 My Personal Story
Some people may clearly remember a defining moment in their life which caused their relationship with food to change drastically, and for some, it may just be a culmination of many different experiences over the years.
For me, my disordered eating habits grew over time.
I was in the third grade and I so clearly remember being in my bed before school one morning. The sun was shining, there was snow on the ground and I sat in my bed with my fingers wrapped tightly around my wrist seeing much I could overlap my thumb and my middle finger.
The more they overlapped the happier I became as I talked to myself in my head, "my arms are so tiny, all the boys in school are going to like me".
A certainly inappropriate and depressing thought for a young girl, as I look back now.
Sometime around 5th grade my body began preparing me for puberty and I began to gain weight, a healthy and normal experience for any girl my age.
But I labeled myself as "the chubby girl" and buried myself in my school work as I rationalized in my mind that you could really only be one of two things in this world: smart or pretty.
By the time 8th grade rolled around I had grown up quite a bit, I went through puberty, and naturally lost all of the baby weight my body held onto the past few years.
I was skinny at last, and I thought I was HOT. SHIT.
And that's where my problems really began.
Impressionable Years
High school is tough. The last thing any young girl needs to be worried about during those impressionable years is body image and food culture, but that is what consumed me.
I was obsessed with being skinny.
Being skinny meant attention, attention from boys. Attention that I had wanted for so long, that I was desperate to keep it.
Slowly, I morphed into the 'mean girl' at school, to both myself and my peers.
I didn't care about my health at that age, I didn't care about how I treated my body. I cared about being skinny, and I was willing to do anything to stay that way.
It started off with replacing meals with bars or shakes, drinking Slim-Fast at 16 years old because 'I liked the taste'.
When that wasn't dramatic enough I started skipping meals all together, not eating lunch in the cafeteria, purposely drawing the attention to myself that I was not eating.
But when I would get home from school, basic biology would kick in and I would eat everything in sight because I was SO hungry.
I remember so stupidly and selfishly wishing I could will myself into being anorexic, or wishing I had the courage to actually stick my fingers down my throat.
But I couldn't. I just didn't have it in me. But I didn't care, I wanted more.
High school came and went and I was still that selfish skinny girl. I hated myself so much that I was projecting that hatred outward, to my friends, my family, and my peers.
It was easier to call someone else fat than it was to think about my own insecurities.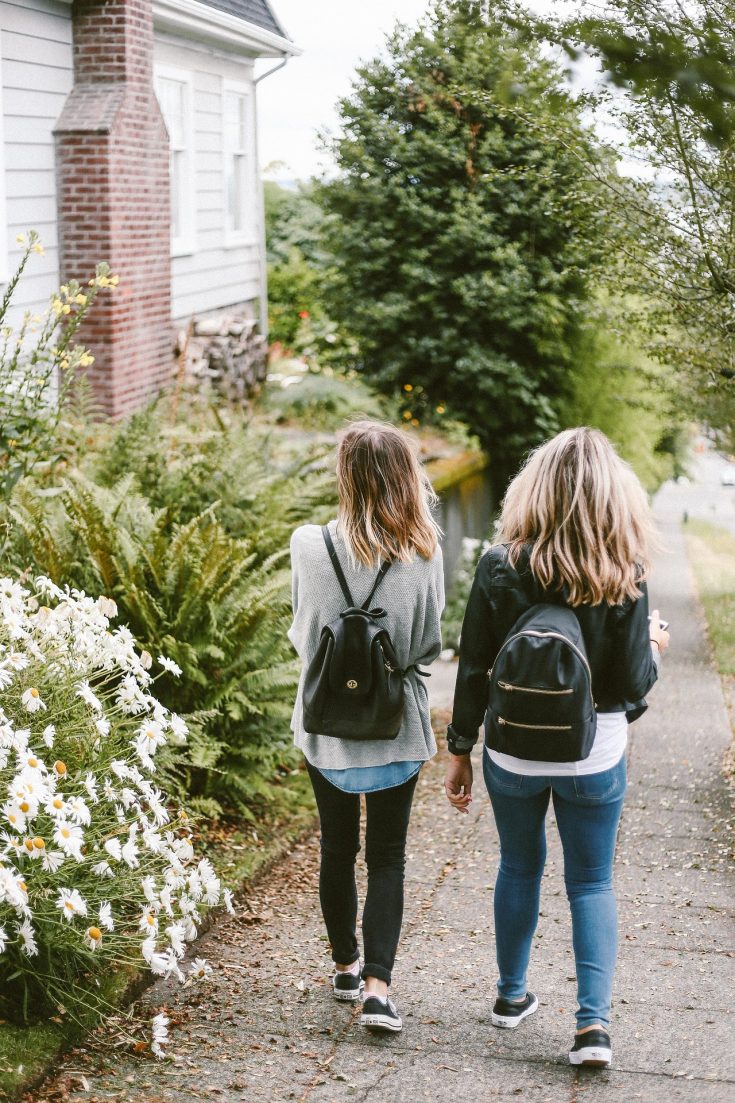 Disordered Eating, A Silent Struggle
College came around and I was so desperate to fit in with my peers, to be an adult, to go out and party and drink that I actually failed my first semester of college and had to come back home to live with my parents and attend community college.
By this time, I was beyond obsessing over food and picked up my worst habit to date, smoking cigarettes.
I smoked cigarettes throughout college, clinging to the idea that they would suppress my appetite, and my stress, which would naturally lead me to eat less.
(Can I seriously get a WTF right here?)
And when I would eat, it was all or nothing.
I was either starving myself by limiting myself to 100-calorie packs of chemical laden cookies or binging later at home when my body could no longer withstand the starvation.
I had no regard for health or nutrition, only appearance and vanity.
I was so obsessed with attaining and maintaining a body that society said that I should have, that I threw all regard for true mental, physical, and emotional health out the window.
Perhaps it was my obsession with food at the time that led me to enrolling in a nutrition program my second year of college.
I mean, I was obsessing over food all day every day, why not make a career out of it, right?
I continued my disordered eating habits into college, but as I began to study nutrition, my obsession began to morph into what is known today as orthorexia, or an obsession with healthy eating.
I slowly transitioned from restricting and binging to a new form of disordered eating where I was obsessive over everything I put into my mouth, the new term of 'clean eating'.
I myself thought that I was doing the right thing, how can healthy eating become unhealthy?
I did not realize at the time that I was just transitioning from one bad habit to another.
At least this time I was providing my body with some nutrition, but now I was afraid of food. Afraid of carbs, and chemicals, and sugar, and fat.
I would cautiously chew on my celery stick while counting how many almonds I could have for the day while logging, tracking and counting every calorie in MyFitness Pal.
I would count how many calories I was 'allowed' for the day, and plan my day around my proportioned snacks and meals from a plastic container.
Social events gave me extreme anxiety.
How could I go out to dinner without knowing what low calorie option was available on the menu?
How could I go to my cousins birthday party knowing there would be cake there?
My restriction led me to obsession.
You bet that when I got around that cake, I could literally not control myself and I would not only have one piece, but I would have two or three, followed by another trip to the buffet.
And then the guilt would set in.
I would go home and beat myself up for days over my 'slip'.
How could I lack the willpower to say no to a piece of cake??
I would allow guilt and shame overcome me and plague me for days. I would try to make up for it by 'being good' the following week, back to restricting and obsessing.

A New Perspective
I fully credit my education in nutrition as both the catalyst and the solution to addressing and overcoming my disordered eating behaviors.
As I moved through my four year degree program I was exposed to the education and resources needed to slowly learn how to overcome my unhealthy obsessions.
I was also thankfully exposed to many wonderful dietitians who were practicing a non-diet, intuitive eating approach to health and wellness.
It took me nearly 6 years to get to a place where food was no longer an obsession, no longer a crutch or a tool, and to a place where I could finally treat food as simply food. Six years!
I am so thankful that my disordered relationship with food never progressed into anything more, but I think that this type of dangerous disordered eating behavior is more common than we think, and that the ability to recognize this in ourselves is extremely difficult.
Unfortunately, even if it is recognized, treatment to overcome these behaviors is few and far between with our current healthcare system.
Over time, as I have healed, I have learned the food is much more than what we put in our mouth.
Food impacts our physical, mental and emotional health, and just as it has the power to be obsessive and depressing, it has the ability to lift us up, bring us health and happiness, and enhance the quality of our lives.
The life I live now is dramatically different from the life I lived back then, and I fully believe that the relationship that I have developed with both food and myself has helped me to create the happy & healthy lifestyle I enjoy today.
I now see my old self in many of the women that I know and work with today. It honestly breaks my heart when I see people living a life less than their best because of their disordered relationships with food.
But identifying whether or not we have disordered relationships with food can be really difficult, especially when main stream media culture makes us think many disordered eating patterns are actually normal.
That is why I have created this Quiz : Do You Have Disordered Eating Habits? This quiz should help you to identify whether or not you have disordered eating habits and to what degree.

A Silent Struggle You Don't Have to Go Alone
I do not want anyone else to silently struggle through a lifetime of disordered eating habits like I did.
That is why I have spent the last year creating The School of Health & Happiness, a 5-week online training program designed to help you get healthy, and stay happy, without ever having to diet again.
This program is a culmination of all the lessons that I have learned, the research I have studied, and the theories and practices I have adopted oven the years to break free from my disordered eating habits.
The School of Health & Happiness is not a weight loss program.
The School of Health & Happiness is a transformational program in which you will explore the relationship that you have with yourself in order to improve your relationship with food and to heal old wounds, so that you can start to live a life without stress, anxiety, guilt or fear when it comes to food.
This program is based on the three pillars of health & happiness, changing your mindset, nutrition education, and intuitive and mindful eating models. These may be new concepts to you now, but they are what I believe to be the necessary foundation for a healthy relationship with food.
Inside the program I teach 20 video training lessons ranging from 'Why Weight Loss is Not the Goal' to 'The Importance of Creating a Self-Care Routine".
This program focuses on a holistic approach to health and wellness, meaning we will cover more than just food and nutrition, but also mental and emotional health as well.
I know that there is health and happiness on the other side of a lifetime of disordered eating, and I want to help you get there too.
I believe that your time spent in The School of Health & Happiness has the ability to change your life in the most positive and long lasting ways.
You deserve to discover food freedom and enjoy a life of joy and abundance.
I can help you get there.

I hope that you were able to connect with my personal story and identify whether or not you have disordered eating habits as well. If you still need some help, be sure to take the quiz to find out if you have disordered eating habits, and whether or not The School of Health & Happiness is right for you.



P.S. Are you ready to take the next step in your happy & healthy holistic lifestyle? Enroll in my FREE 3-Day Online Video Training Course to learn to become a more Mindful Eater! Learning to master the practice of Mindful Eating will help you to gain control of your healthy lifestyle and treat your body with love and respect.
The following two tabs change content below.
Hi there, I'm Emily Kyle, a nationally recognized media dietitian & nutrition communications expert on a mission to help you create the happy & healthy holistic lifestyle you deserve. To help you on your wellness journey, I offer holistic health counseling and resources that focus on holistic health & wellness, anti-inflammatory, whole food recipes, and my love for gardening inside #TheMillennialGarden.
Latest posts by Emily Kyle (see all)