Discover the Health Benefits of Turmeric and how you can use this Super Spice in just about any recipe you love from soups to dips, side dishes to entrees, beverages to smoothies and everything in between! 

The Health Benefits of Turmeric
If you have never heard of it before, turmeric is a spice from the rhizome of the turmeric plant, typically ground into a powder form. You can purchase it in any grocery store these days right in the spice section, or just simply order it from Amazon.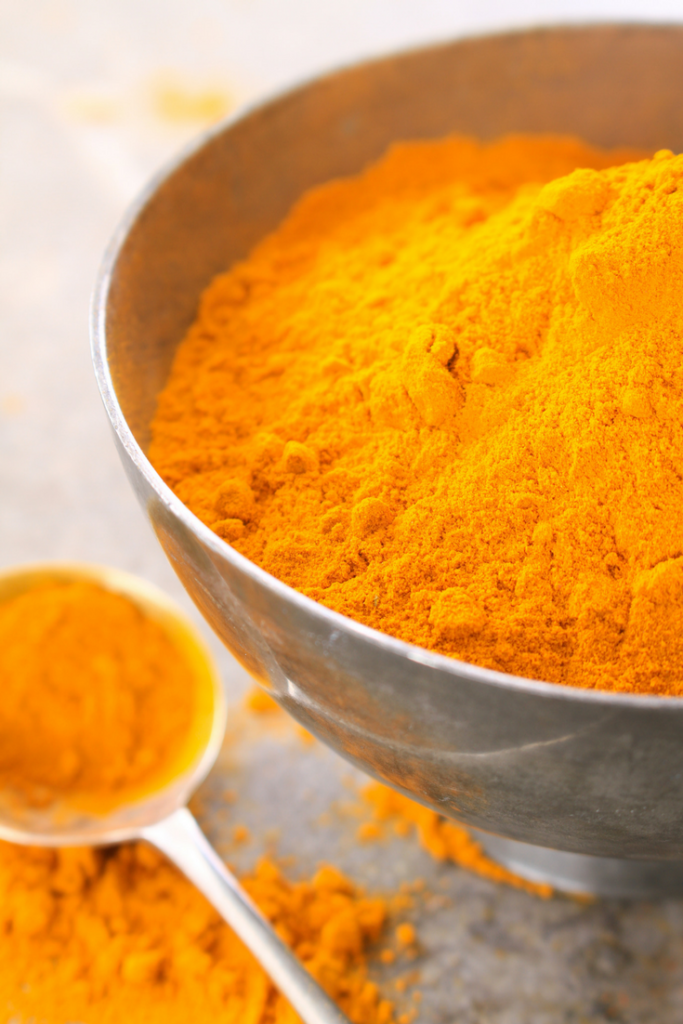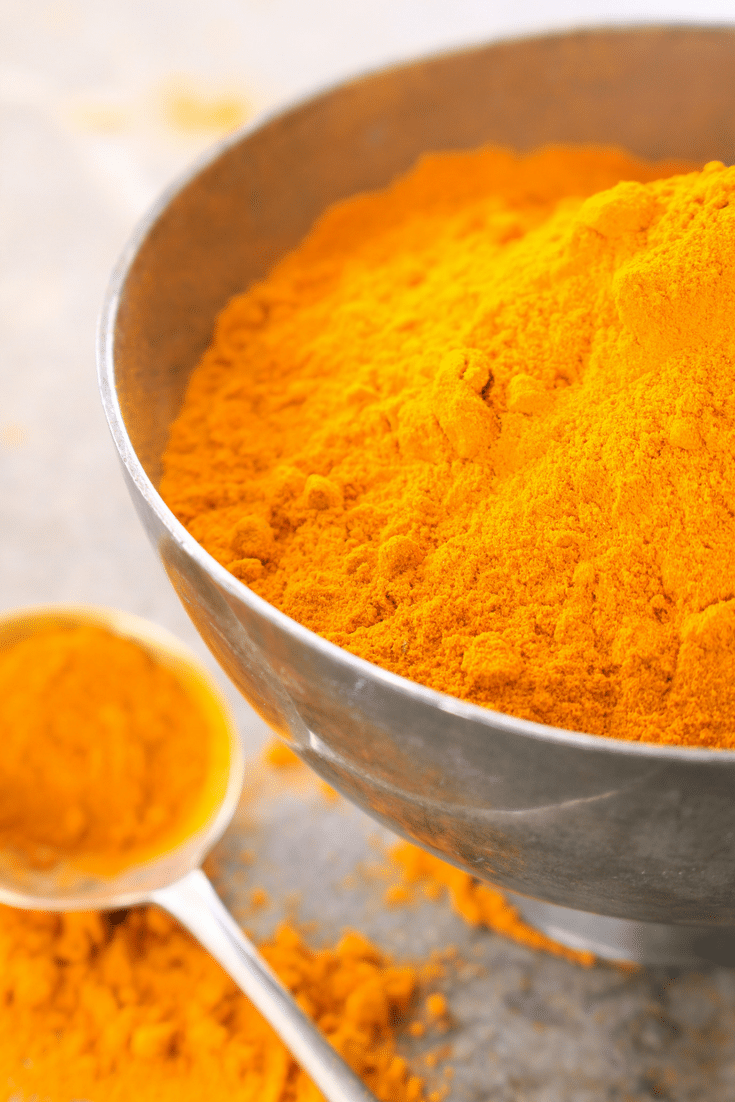 Turmeric is an ancient spice that has been used for thousands of years, prized for both its culinary and medicinal properties. Thriving in tropical areas, the Curcuma longa the botanical name for the turmeric plant, has been most widely produced in India.
Learn more about the Health Benefits of Turmeric!
Click To Tweet
One of the most sought after health benefits of consuming turmeric are the anti-inflammatory health benefits produced by a compound called curcumin, which gives turmeric its beautiful golden color. It has been widely accepted that inflammation is the catalyst to the development of many diseases we see present in Western culture today.
Along with decreased inflammation in the body turmeric has also been speculated to help improve brain function and lower the risk of brain diseases and lower the risk of heart disease.
While more scientific evidence is needed to support the claim, some people even speculate that turmeric is so powerful that it may have the ability to not only prevent cancer, but work toward treating it as well.
Ancient medicine has long understood the powerful health benefits of turmeric and the medicinal properties it provides to our bodies. As always, focus on consuming turmeric in its most natural state, rather than from unregulated supplements or pills. Whole foods are always a safer choice.
As Featured on Good Day Rochester
You know I always love to share my favorite health tips and tricks with you on my weekly segment on Good Day Rochester, which is why I brought turmeric, along with my other favorite spices, to the studio! Watch the video below to see what I have to say about The Health Benefits of Turmeric and other Spices.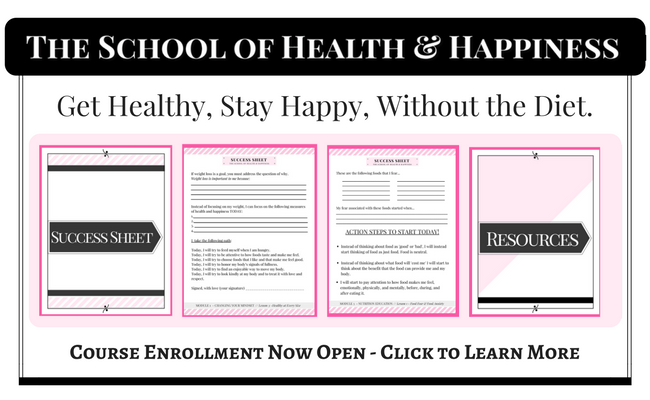 How to Cook with Turmeric
Ingredients that are good for you are great, but they won't do you or your body any good if you don't know how to start using them in your own kitchen. Using a spice like this for the first time may seem a little intimidating, but don't worry, everyone always has to start somewhere.
Here are my favorite ways that I incorporate turmeric into my daily meals. You don't have to start adding turmeric to everything all at once, but get a little adventurous and try something new! You may just be pleasantly surprised 🙂
BREAKFAST.
Try it —> Turmeric Golden Milk Yogurt Bowl
With the rising popularity of turmeric comes the rising popularity of the 'Golden Milk' recipe. Traditionally made with turmeric and milk, this recipe is a fresh take on the tasty, popular drink.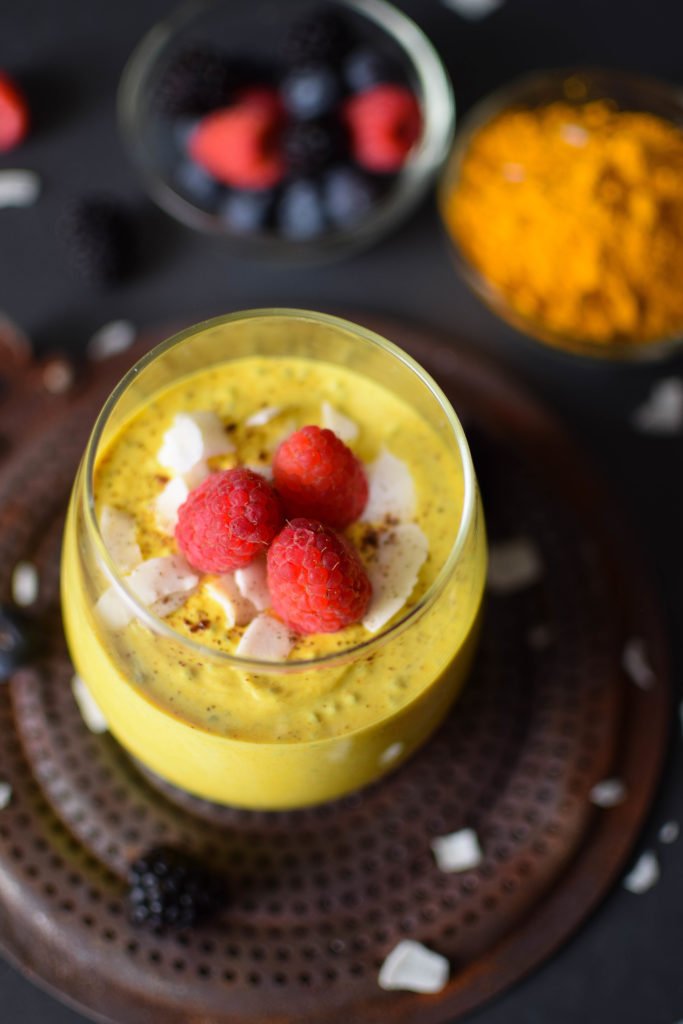 PORRIDGE.
Try it —> Golden Milk Quinoa Porridge
Naturally vegan and gluten free, this Golden Milk Quinoa Porridge Bowl is an anti-inflammatory, plant-based bowl of goodness with a warm, sweet flavor that will help you heal from the inside, out.
EGGS.
Try it → Veggie Lovers Crustless Quiche – 2 Ways!
Eggs make the perfect medium to use turmeric in, especially if you are brand new to using this spice! The yellow color from the turmeric powder only enhances the beautiful yellow color that farm fresh eggs give off. If you're a first timer, this is the recipe for you.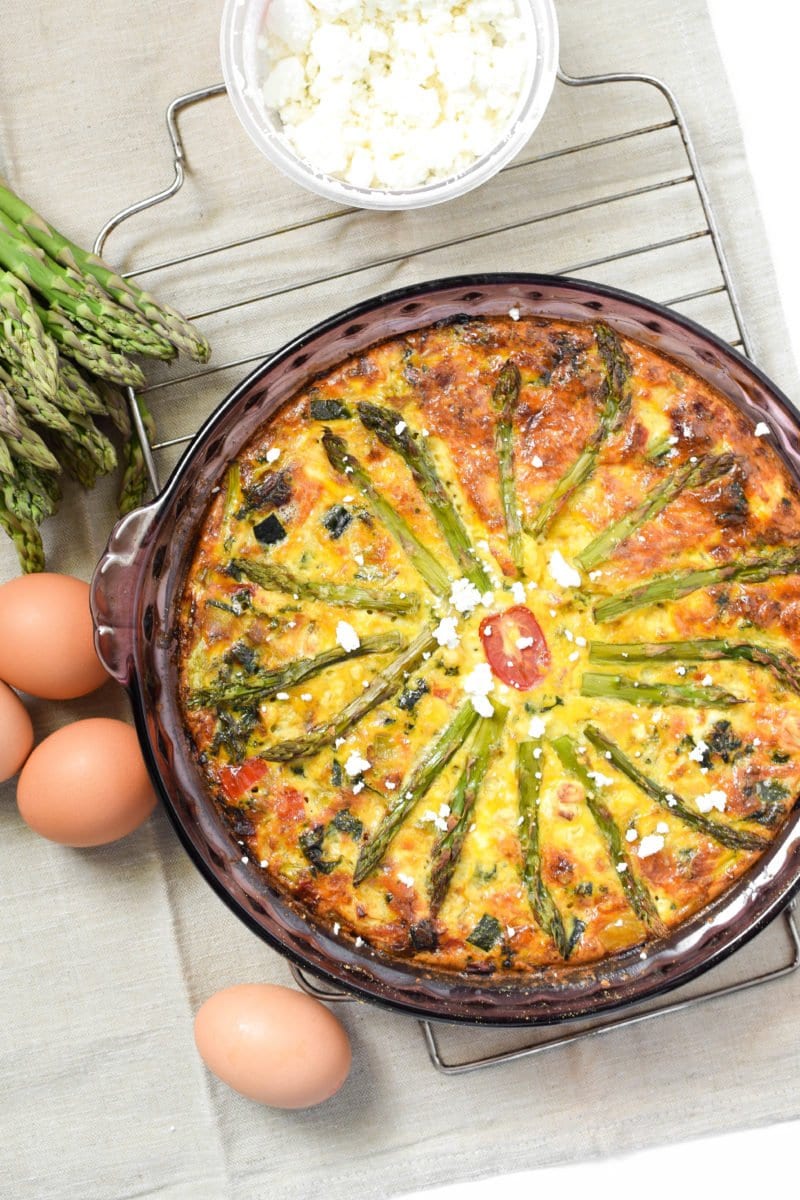 SOUP.
Try it → Turmeric & Coconut Roasted Butternut Squash Bisque
Like the eggs above, the bold yellow color in turmeric is a bright compliment to a classic butternut squash soup. In this recipe, you really get to experience and enjoy the bold flavor turmeric lends to this creamy, coconut based, vegan bisque.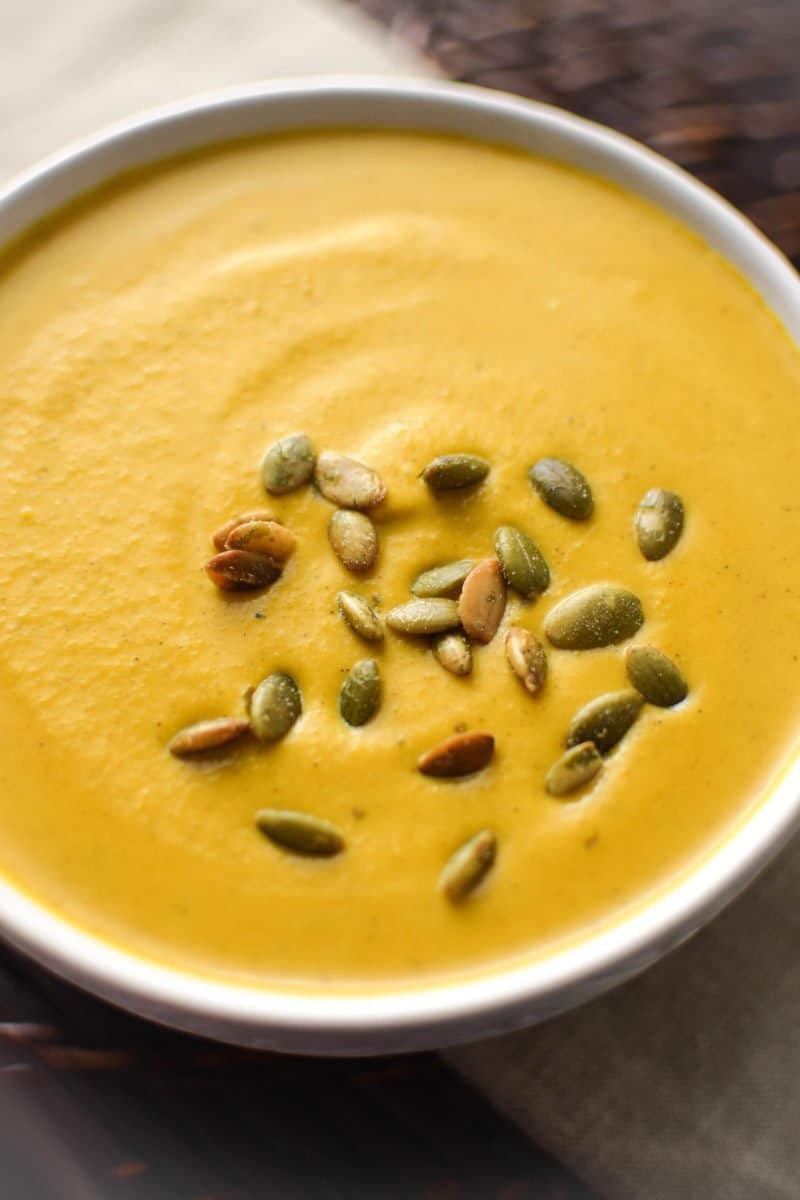 DIPS.
Try it → Baked Broccoli Bites with Turmeric Yogurt Dip
One of the easiest ways to start experimenting with turmeric is to use in in a dip. These Baked Broccoli Bites are perfectly paired with this cool and tangy turmeric yogurt dip.
Side Dishes.
Try it → Acorn Squash & Lentil Egg Bake
You would be surprised how many places you can sneak turmeric into without anyone even noticing, especially if anyone in your family is not the biggest fan! This recipe uses a small amount of turmeric along with many other health promoting spices to create a delicious flavor profile paired with sweet acorn squash.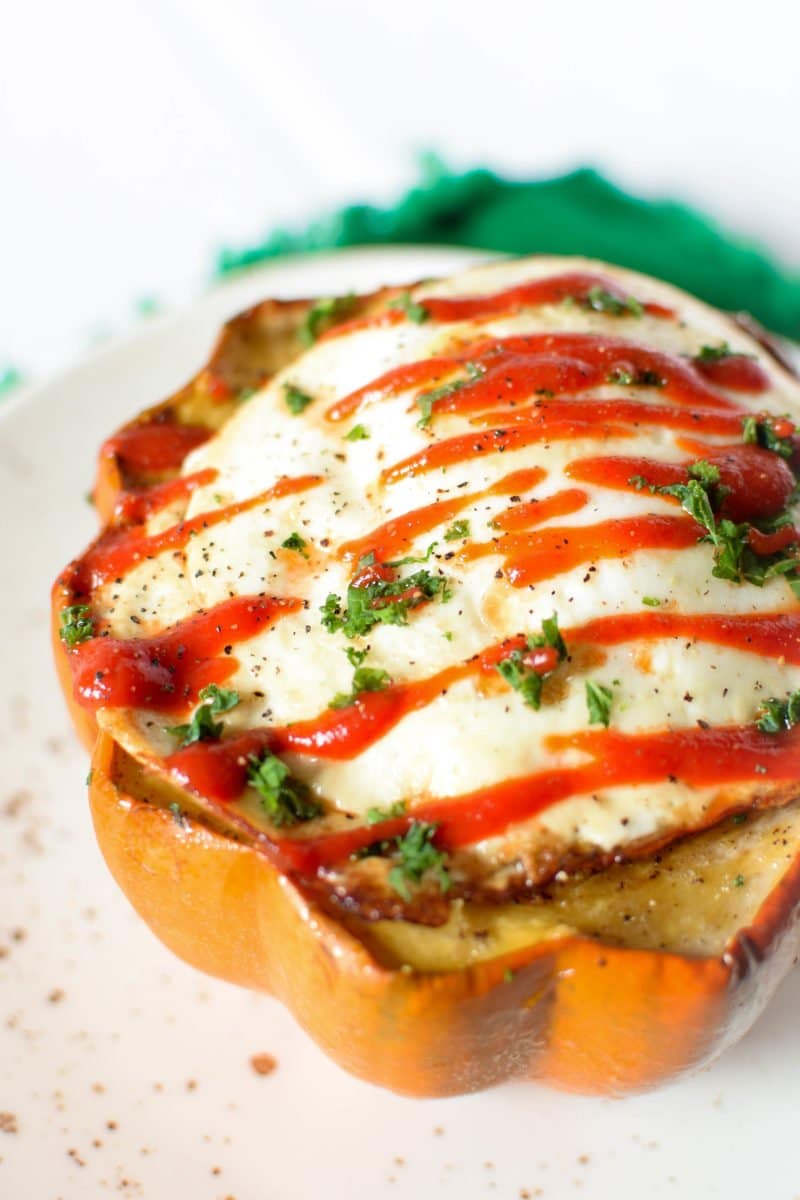 BEVERAGES.
Try it → SunGold Kiwifruit Cider
If you are truly invested in your health and are looking to add turmeric in more and more often, this is the recipe for you. This vibrant SunGold Kiwifruit Cider is a anti-inflammatory, antioxidant powerhouse which will help to kick your immune system into top gear!
SMOOTHIES.
Try it → SunGold Summer Squash Smoothie
One of the easiest ways to get a little turmeric into your diet every day is to throw a teaspoon or two into your smoothie. Whether you're using a formal recipe or just winging it, adding some of this spice is always a good idea!
SEASONING.
Try it → All Natural Gluten Free Homemade Taco Seasoning
Turmeric lends its bold flavor and bright color to this delicious Homemade Taco Seasoning, along with a heart dose of plant-based phytonutrients.
Click Here to Download Your 5 Day Happy & Healthy Meal Plan – FREE!
Now you have it, a ton of nutritious reasons to try turmeric and a ton of delicious ways to get started using it today!
Have you tried turmeric before? What is your favorite way to use it?
Let me know in the comments section below!


LETS STAY CONNECTED
Subscribe to the Wellness Wednesday Newsletter - holistic wellness, health & happiness delivered directly to your inbox!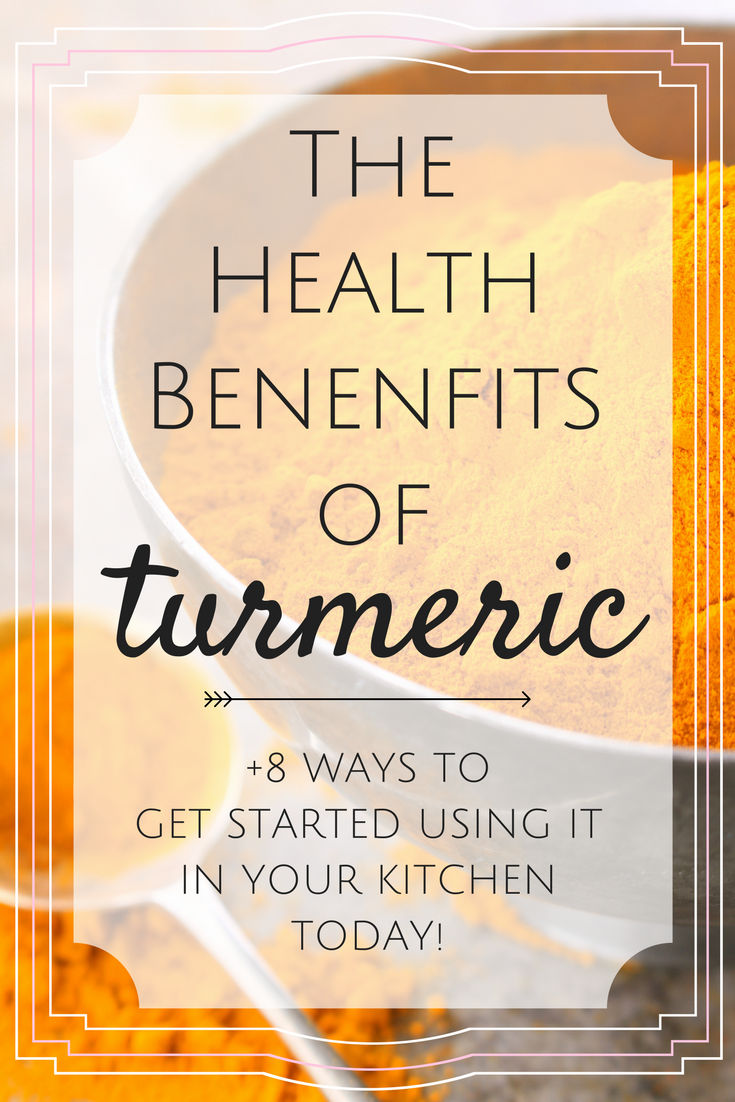 The following two tabs change content below.
Hi there! I teach women like you how to get healthy, and stay happy, without ever having to diet again! To help you, I provide individualized nutrition coaching and have created
The School of Health & Happiness
, an online training program to help you develop a positive relationship with food. This blog focuses on holistic health, plant-centric, whole food
recipes
, and real-life Mindful & Intuitive Eating Practices.
Learn more here
.
Lets Connect!   
Facebook
»
Instagram
» ♥
Latest posts by Emily Kyle (see all)