Most little ones here in Upstate New York will be heading back to school this week! Be sure to start them off right with some of these Healthy Back to School Lunches from The American Diabetes Association!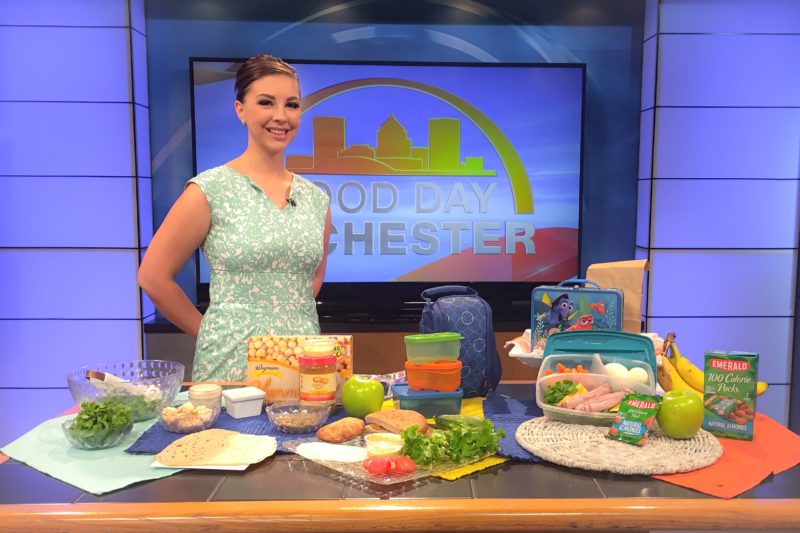 Back to school season can be an exciting time for both parents and students alike, but sometimes packing a well-balanced lunch can prove to be difficult. Start the school year off right with some of my favorite healthy, back to school lunchbox recipes and get tips to help make lunchtime just a bit more enjoyable for all. Watch the video below as I share all of my favorite healthy lunchbox recipes from the American Diabetes Association + my favorite tips to help make preparing those lunches just a little bit easier!
And don't forget to Pin this article for later!
Watch the Video!
Click Here to Download Your Plant-Based, No Added Sugar Meal Plan – FREE!
Healthy Back to School Lunches
Here are the recipes we featured in this segment so you can try out all of these delicious lunch box ideas! Plus, a few more tasty recipes to try.
[bctt tweet="Check out these healthy #lunchbox #recipes for back to school season!" username="EmKyleNutrition"]
Low Carb Lunch Box
Pack your lunch the night before to start your morning with little stress! – See more here:
Cheese & Veggie Pitas
This vegetarian pita sandwich recipe is easy to make for a crowd. It's also easy to pack and take to work so you don't have to eat out at lunch time. – See more here.
Chicken Caesar Salad Lunch Wraps
If you are tired of the same boring sandwich for lunch, try this restaurant-style wrap. It's packed full of flavor, low in carbs, and also gives you a serving of veggies. Use cooked rotisserie chicken from your grocery store for a time-saver. – See more here.
And for some additional healthy lunch resources be sure to check out these great articles from The American Diabetes Association!
And be sure to try some of these yummy recipes from my recipe collection!
Tuna Salad Cucumber Boat
Enjoy a light and refreshing Tuna Salad Cucumber Boat while cutting down on calories and carbohydrates and savoring fresh, homegrown produce! Get the recipe here.
Fresh Spring Rolls
Start with this Step by Step Guide to Rolling Fresh Spring Rolls and skip the headache of learning how to roll them on your own, so you can have perfect rolls every single time! Get the recipe here.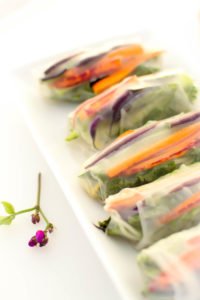 Vegan Fruit Nut & Seed Energy Bites
These Vegan Fruit, Nut & Seed Energy Bites are naturally sweetened with date fruit and agave syrup and the best part is that these energy bites healthy enough for breakfast, require no baking or cooking – and are kid approved! Get the recipe here.
I hope you enjoyed the video and found some great ideas to get both you and the kids started off to a great year! What is your favorite healthy lunchbox staple? Let me know in the comments section below!

P.S. Are you interested in learning more about plant-based eating? Do you want to get healthy & stay happy without ever having to diet again? Be sure to sign up below for your free 5 Day Plant-Based, No Added Sugar, Meal Plan to see exactly how delicious plant-based eating can be!
LETS STAY CONNECTED
Subscribe to the Wellness Wednesday Newsletter - holistic wellness, health & happiness delivered directly to your inbox!

The following two tabs change content below.
Hi there! I teach women like you how to get healthy, and stay happy, without ever having to diet again! To help you, I provide individualized nutrition coaching and have created
The School of Health & Happiness
, an online training program to help you develop a positive relationship with food. This blog focuses on holistic health, plant-centric, whole food
recipes
, and real-life Mindful & Intuitive Eating Practices.
Learn more here
.
Lets Connect!   
Facebook
»
Instagram
» ♥
Latest posts by Emily Kyle (see all)