This post may contain affiliate links, to find out more information, please read my disclosure statement.
This Healthy Holiday Lunch Box Ideas post was sponsored by the National 4-H Council as part of an Influencer Activation for Influence Central and all opinions expressed in my post are my own.


Healthy Holiday Lunch Box Ideas
The time between Halloween and New Years has always been a favorite of mine and now that I have a three year old, it has become even more magical. 
As a busy mom myself, I also know how difficult it can be to incorporate fresh, healthy foods into our every day meals, especially during the hustle and bustle of the busy holiday season.
With cookies and candy everywhere, it is easy to get distracted from our healthy lifestyle goals, which why I want to share you some super adorable holiday treat ideas that Ransom and I enjoy making together during the holidays.
These ideas are not only festive and fun, but they are nutritious and delicious as well. Some of these ideas are my own and some are inspiration from Pinterest.
The best part? Not only are these healthy holiday lunch box ideas packed with fresh, healthy foods, but they require us to spend some together in the kitchen preparing them.
Spending time with my loved ones in the kitchen is will always be one of my favorite memories, year after year.
Practicing Gratitude This Holiday Season
The older I get, the more I am able to appreciate the little things in life, and practice gratitude for things I do have, including food on the table and a warm home to sleep in.
My blessings are especially evident during the holiday season, but I know that not all families are as lucky.
It is an unfortunate reality that nearly 16 million children live in households that are food insecure, meaning they don't have consistent access to food throughout the year, including the holiday season when abundance is a reality for many of us.
That is why I am proud to partner with The 4-H Food Smart Families Program this year.
This program targets families who are eligible for or currently receiving SNAP (Supplemental Nutrition Assistance Program) and/or WIC (Special Supplemental Nutrition Program for Women, Infants, and Children) benefits and teaches them how to plan, shop and prepare healthy meals on a budget all year round.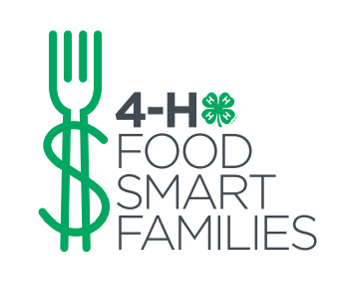 The Food Smart Families program continues to empower our nations youth and their families throughout the year by equipping them with the knowledge to make healthy living part of their everyday lives through nutrition education, cooking skills and food budgeting skills. These programs help to bring more affordable, nutritious foods into their households while also connecting families with nutrition assistance resources in their community.
Since 2011, UnitedHealthcare and 4-H have partnered together to deliver healthy living programs to more than 340,000 youth and their families in 14 states.
Now, more than ever, it is especially important to practice gratitude this holiday season and think about how you can share your abundance with those who need it the most.
Consider volunteering your time, donating gifts or presents, and supporting great programs like The 4-H Food Smart Families program this holiday season as a way to show how thankful you are for all that you have.
Want to learn more about how my family has become a Food Smart Family? Find out here!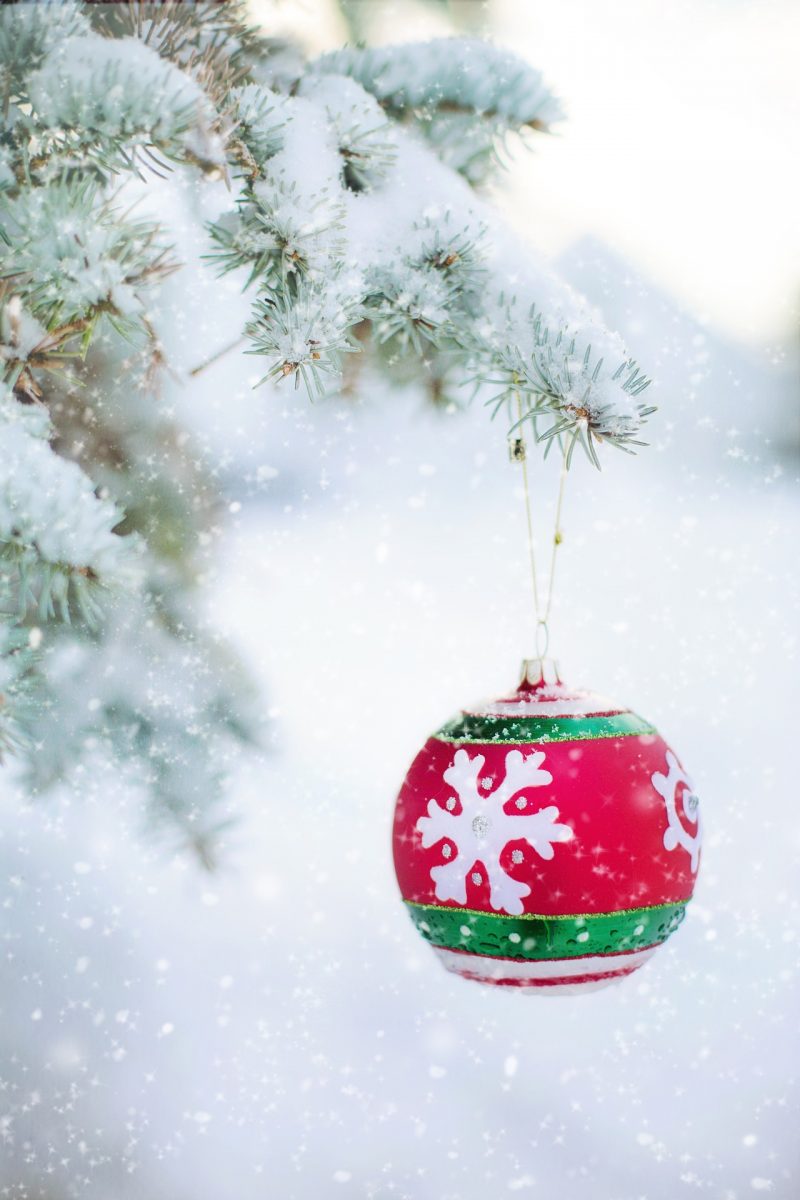 Fruity Candy Cane
Ingredients: Banana, Strawberries

Instructions: This one is too easy! All you need is a banana and some strawberries. Slice each into thin slices and arrange in the shape of a candy cane. Voila, a healthy and adorable Fruity Candy Cane for your child's lunch box.
Not only are strawberries sweet and delicious but they are exceptionally high in antioxidants, ranking as the 4th highest antioxidant containing fruit. Also rich in phytonutrients, strawberries have properties that can help to reduce levels of inflammation in the body.
New research has determined that they are so an excellent choice for diabetics because they do not cause drastic spikes in blood sugar levels, placing them lower on the glycemic index with a score of 40.
  Cheesy Snowman
Ingredients: String Cheese + Supplies: Sharpie, Ribbon, Felt or Printed Hat
Instructions: It will only take you two minutes to turn this healthy snack into an adorable snowman. You can either cut out a tiny snowman hat from a piece of black felt or just grab an image from clip art, print, and cut it out. Use a piece of double-sided tape to attach it to the top and then tie a piece of ribbon approximately 1/3 from the top of the cheese stick. Using a sharpie, make a cute snowman face and add some buttons. Throw it in the lunch box and call it a day!
String cheese is a great addition for your child's lunch box or daily snack. Not only is it portable and convenient, but it is also a snack packed with nutrition. One typical mozzarella cheese stick has 80 calories, 7 grams of protein and 20% of the daily value for calcium!
Grinch Kabob
Ingredients: Green Grapes, Banana, Strawberries, Mini Marshmallow + Supplies: Toothpicks
Instructions: 
Start by rinsing and drying your grapes and strawberries. Slice your banana into even 1/2 inch slices and slice the green tops off the grapes. Using a toothpick, add a whole grape followed by a banana slice, strawberry, and mini marshmallow. Ta-da! There you have it, adorable Grinch kabobs what will be sure to put a smile on your little ones face.
I saw a million of these adorable Grinch Kabobs on Pinterest, they are so popular. I can see why! They are adorable, healthy, and super easy to make.
Santa Banana
Ingredients: Banana, Strawberries, Mini & Regular Marshmallow, Chocolate Chips + Supplies: Wooden Skewer
Instructions: Start by rinsing and drying the strawberries, slice the tops off. Take 2-3 large marshmallows and slice them in half. Peel the banana and slice in half, and then slice off the tip of the pointed end. Carefully push your chocolate chips into the banana to make a face (I used mini chocolate chips for the eyes and a red chocolate chip for the nose). Skewer the banana, followed by the sliced marshmallow, strawberry and then a mini marshmallow.

It's a proven fact that kids love anything on a stick, at least for my kid! These adorable Santa Bananas will fulfill that joy for your little one.  Enjoy!
Hard Boiled Snowman
Ingredients: Hard-boiled eggs, whole cloves, carrot, a little imagination + Supplies: Wooden Skewer
This adorable snowman takes a little bit more effort than these other cute ideas. Don't ask me how to hard boil an egg, I can never seem to make them right! Luckily both Phil and the baby love hard-boiled eggs so they were already in the fridge waiting for me. I just peeled them, cut off the tops and the bottoms and skewered them. I used whole cloves for the buttons and eyes, which was so much easier than peppercorns! A carrot for the nose, of course, peppers for the scarf and hat and mushroom stems for the other hat. Last but not least I added a few parsley stems for the arms.
I hope you enjoyed all of these Healthy Holiday Lunch Box Ideas as much as my toddler and I do, and I hope you start to think about how you can practice gratitude and give back to your community this holiday season.
Please feel free to add your favorite cute idea to the list in the comments section below!


The following two tabs change content below.
Hi there, I'm Emily Kyle, a nationally recognized media dietitian & nutrition communications expert on a mission to help you create the happy & healthy holistic lifestyle you deserve. To help you on your wellness journey, I offer holistic health counseling, resources inside The School of Health & Happiness, and this blog which focuses on holistic health and wellness, anti-inflammatory, whole food recipes, and my love for Mother Nature inside #TheMillennialGarden.
Latest posts by Emily Kyle (see all)