Enjoy the bounty of fresh fruits and vegetables with these Healthy Summertime Smoothies featuring 29 delicious, and healthy, recipes that feature good-for-you ingredients like fruits, vegetables, seeds and plant-based milks!
Watch the video below and pin this recipe for later!
Healthy Summertime Smoothies
Summertime is just the best. I LOVE warm weather and I just love the abundance of fresh fruits and vegetables that are so readily available. Whether you're a home gardener or love to visit your local farmers market or even get goodies delivered straight to your doorstep via a CSA, there is no excuse not to embrace all of the summertime goodness available.
[bctt tweet="29 #RDapproved #healthy summertime #smoothies to try! #plantbased #nutrition" username="EmKyleNutrition"]
One of the best ways to stay cool on these hot summer days is to enjoy a delicious smoothie. Not only are smoothies cool and refreshing, but they are also a great way to get in an additional serving or two of fruits, and maybe even some veggies! All 28 of the recipes featured in this awesome roundup were created by registered dietitians, so you know that they will be both nutritious and delicious.
As Featured on Good Day Rochester
This past week I visited the set of Good Day Rochester to share my favorite Healthy Summertime Smoothies in my Health in a Handbasket Segment, be sure to watch the video and get the tasty featured recipes below! 🙂
Click Here to Download Your Plant-Based, No Added Sugar Meal Plan – FREE!

Featured Recipes
This colorful news segment features four beautiful recipes from both myself and The American Diabetes Association. Try one or try them all, your sure to find something you love below!
Summer Fruit Smoothie from The American Diabetes Association
Fresh produce is abundant this time of year. Hit up a local farmers market and mix up the types of fruits in this smoothie. Get the full recipe here.
Green Juice Smoothie from The American Diabetes Association
This recipe makes a vivid green, fragrant beverage. By whirling the whole vegetables and fruits into a smoothie rather than juice, you're still getting the full nutritional benefit of each, including all of the fiber. Get the full recipe here.
Wild Blueberry & Lavender Smoothie from Emily Kyle Nutrition
Take a moment to whip up this Wild Blueberry & Lavender Smoothie to enjoy a few minutes of stress relief from these amazing all natural, plant-based ingredients that will help to calm your mind, soothe your body, and relax your soul. Get the full recipe here.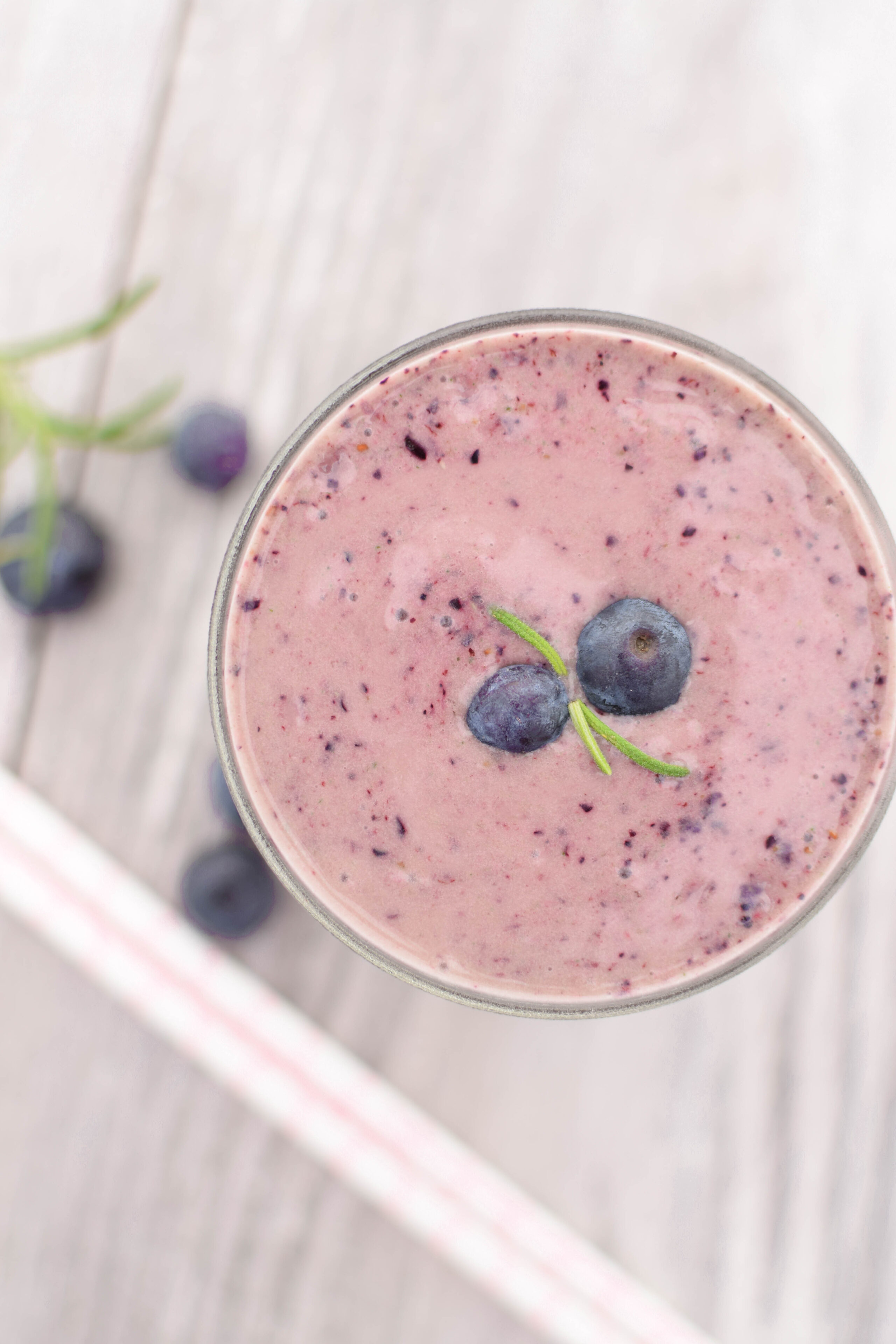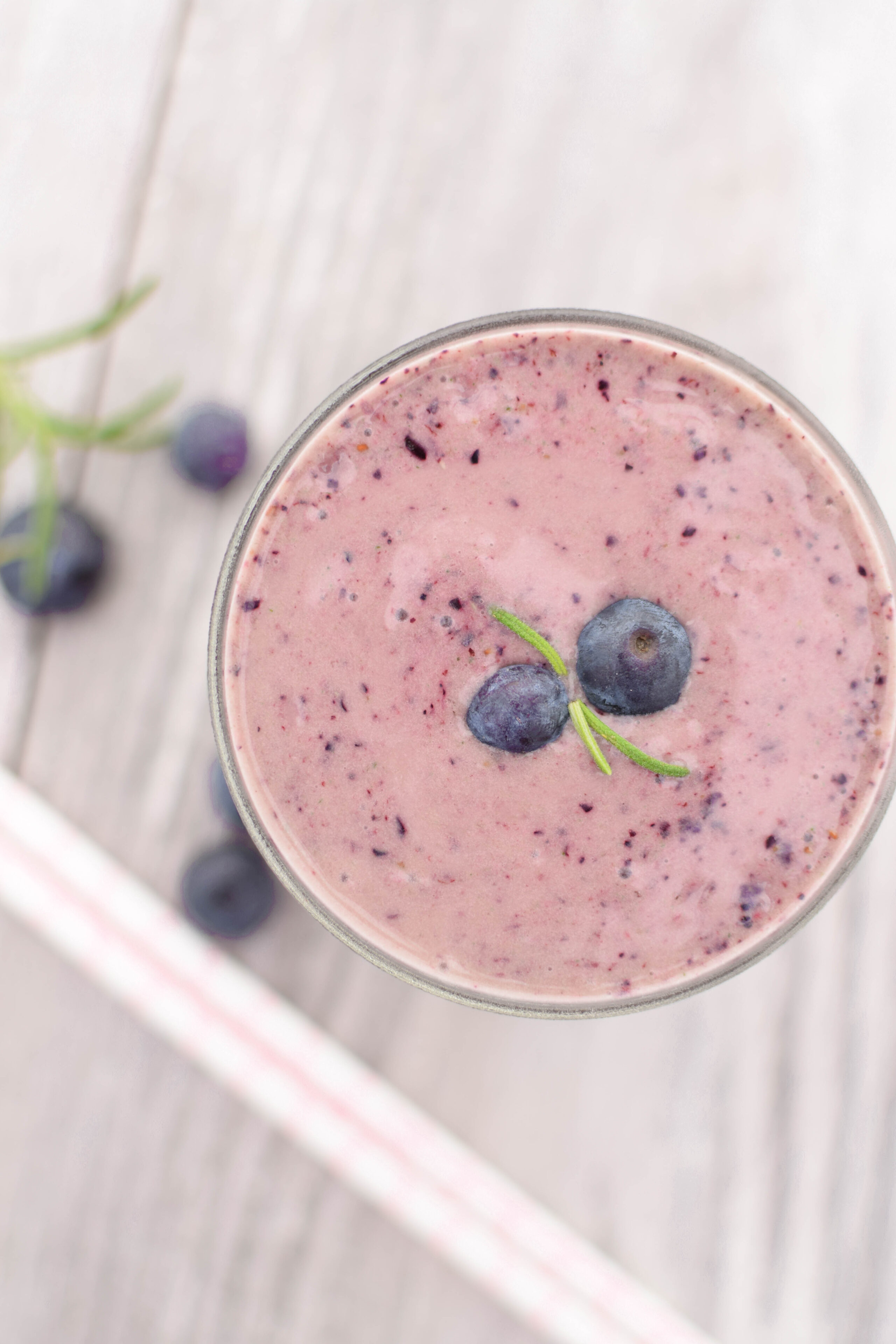 SunGold Summer Squash Smoothie from Emily Kyle Nutrition
Use up those summer squash with this creamy and delicious, naturally vegan and gluten-free SunGold Summer Squash Smoothie. Get the full recipe here.

Click Here to Download Your Plant-Based, No Added Sugar Meal Plan – FREE!
More Delicious Smoothie Recipes
The smoothie fun doesn't stop here! Check out these other delicious recipes courtesy of the amazing registered dietitian bloggers I work with!
Wild Blueberry Ginger Kombucha Smoothie from Food, Pleasure & Health
Mango Chia Coconut Seed Smoothie Bowl
Wild Blueberry Mint Smoothie from Your Choice Nutrition
Iced Ginger Turmeric Smoothie from Halsa Nutrition
Toasted Coconut Wild Blueberry Smoothie Bowl from Nutrition Starring You
Green Mojito Smoothie from The Nutritionists Reviews
Coconut, Kale & Blueberry Smoothie from Danielle Omar on The Healthy Aperture Blog
Post Workout Smoothie Recovery Bowl from The Pantry Doctor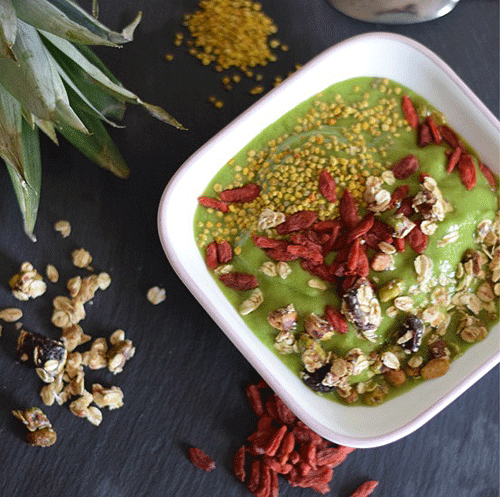 Berry Coconut Smoothie Bowl from The Nutrition Adventure
Carrot Sunshine Smoothie Bowl from Meal Makeover Moms
Cherry Almond Smoothie Bowl from The Lean Green Bean
Blueberry Lassi Smoothie from The Spicy RD
Matcha Green Tea Smoothie
Blueberry Peach Yellow Squash Smoothie from Homemade Nutrition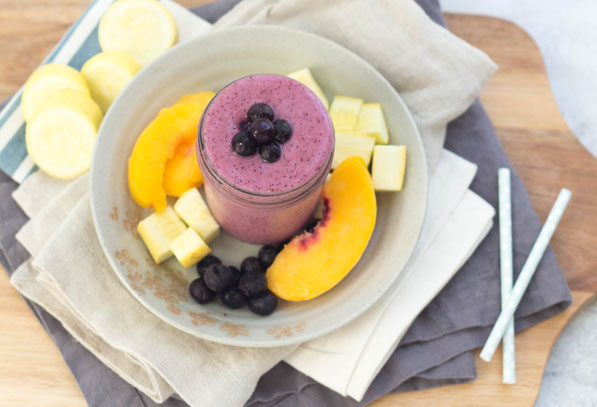 The Nourished Green Smoothie from Nourish. Breathe. Thrive.
Secret Ingredient Green Smoothie from Jessica Cording
Berry Kale Smoothie from The Domestic Rockstar
Tropical Smoothie from Real Living Nutrition
Strawberry Banana Lemon Smoothie from KISS in the Kitchen
Cherry Limeade Smoothie from Nutritious Eats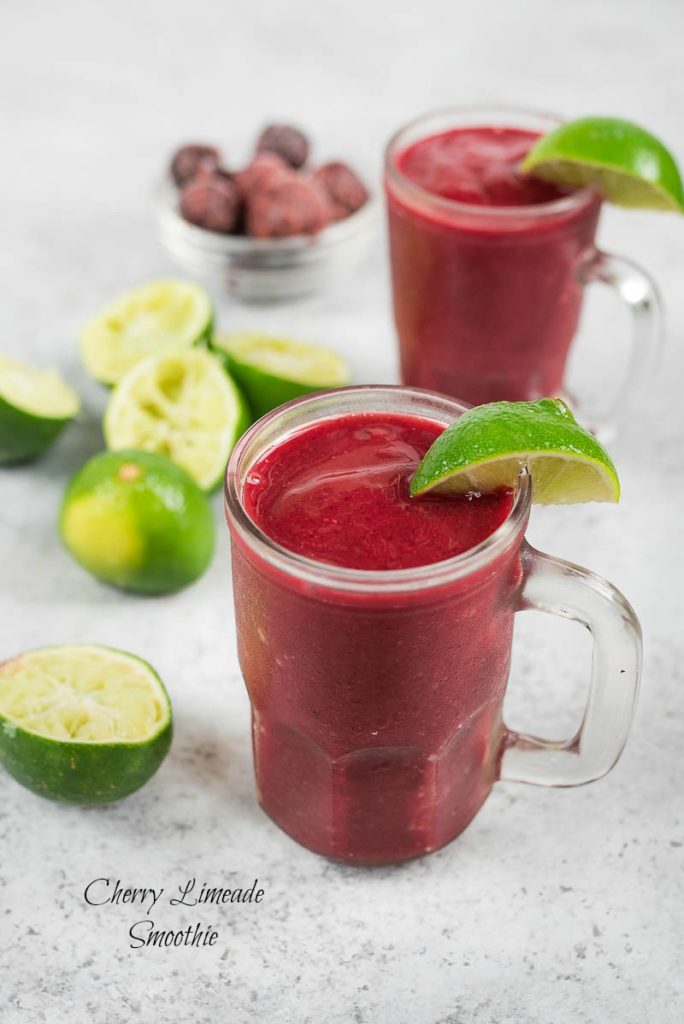 Turmeric Pina Colada Smoothie from Desilicious RD, Shahzadi Devje
Pina-Vocado Smoothie from Dishing Out Health
Berry Almond Cocoa Smoothie from Amy Gorin Nutrition
Click Here to Download Your Plant-Based, No Added Sugar Meal Plan – FREE!
Now that is a lot of tasty smoothie recipes! Which one is your favorite? Can you pick just one 😉
What is your favorite summertime smoothie combination? Let me know in the comments section below!
And don't forget to Pin this article for later.

P.S. Are you interested in learning more about plant-based eating? Do you want to get healthy & stay happy without ever having to diet again? Be sure to sign up below for your free 5 Day Plant-Based, No Added Sugar, Meal Plan to see exactly how delicious plant-based eating can be!
LETS STAY CONNECTED
Subscribe to the Wellness Wednesday Newsletter - holistic wellness, health & happiness delivered directly to your inbox!

The following two tabs change content below.
Hi there! I teach women like you how to get healthy, and stay happy, without ever having to diet again! To help you, I provide individualized nutrition coaching and have created
The School of Health & Happiness
, an online training program to help you develop a positive relationship with food. This blog focuses on holistic health, plant-centric, whole food
recipes
, and real-life Mindful & Intuitive Eating Practices.
Learn more here
.
Lets Connect!   
Facebook
»
Instagram
» ♥
Latest posts by Emily Kyle (see all)