It seems these days sugar gets a bad wrap but certainly, there must be some middle ground in there somewhere? Get sensible answers to help answer your burning question, How Much Sugar Should I Have?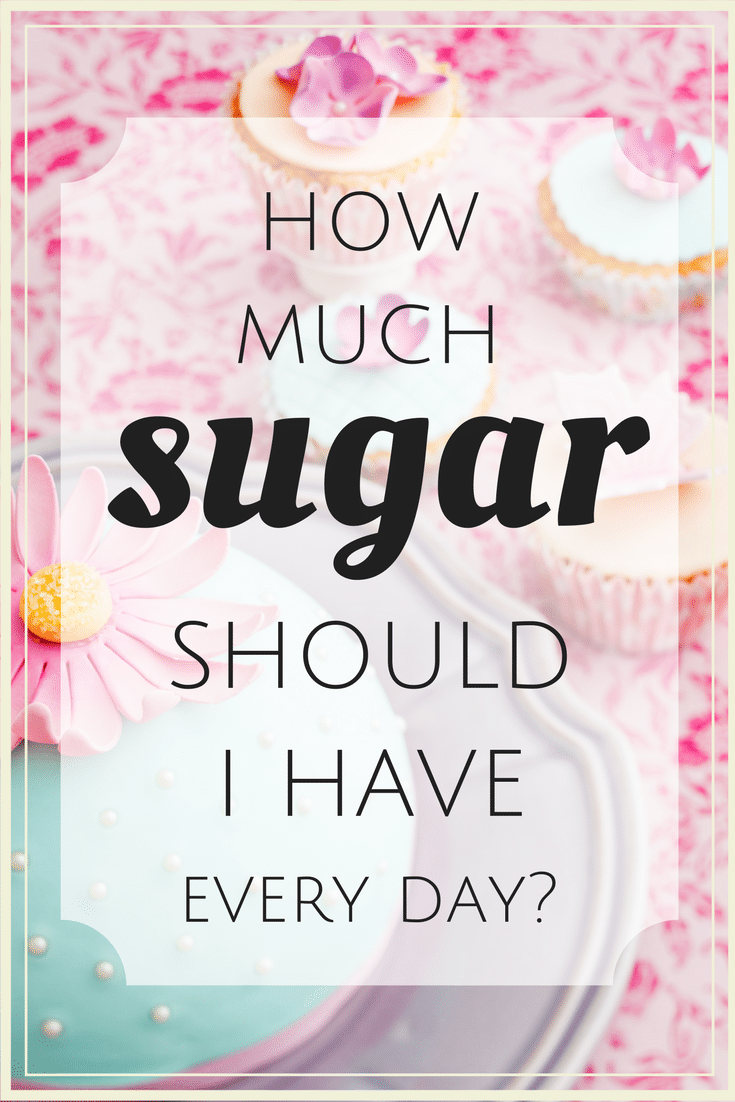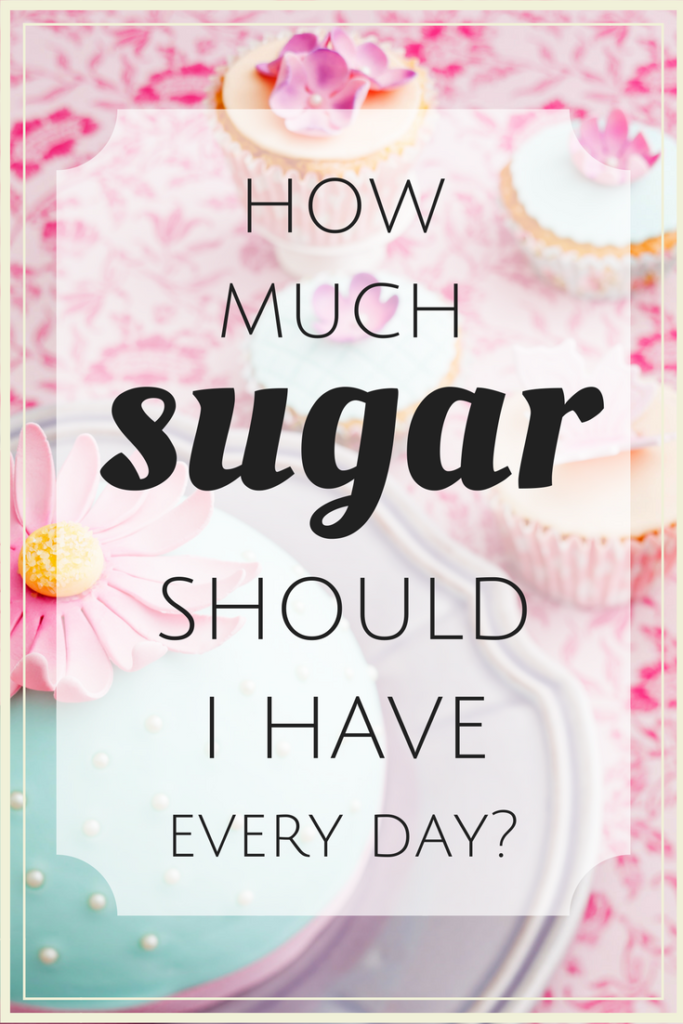 How Much Sugar Should You Have Every Day?
The Dietary Guidelines for Americans currently recommends keeping your sugar consumption to no more than 10% of your total calories consumed each day. But what does that really mean?
Here I break it down for you in simple, easy to understand ways that you can incorporate into your daily life.
The emphasis on reducing the amount of sugar consumed in the American diet is growing. Every 5 years an updated version of the Dietary Guidelines for Americans (DGA) is published. Their newest recommendation that emerged in early 2016 was that the amount of added sugar in our diet come from no more than 10% of our calories consumed.
But what does that mean? How can I tell when I am eating added sugar?
Thankfully the FDA has finally announced that they will be requiring food manufacturers to add a column that clearly lists the amount of added sugar in a product to the Nutrition Facts Label. While these new guidelines talk about the importance of reducing the added sugars in our diet, it is important to know what exactly is added sugar and is it different than other kinds of sugar? Find out in the video below!
Note: there is a big difference between natural vs added sugar!
The Truth About Sugar
When we start to talk about sugar, everything seems to get so confusing. Many people find themselves asking: 
How much sugar should I have?
How many teaspoons a day?
How many grams?
What is an added sugar?
Why is all sugar not created equal?
The new recommendation is that your consumption of added sugar does not exceed more than 10% of your daily total calories consumed.
Forget the Numbers
While we can break it down with the numbers, knowing these numbers won't do you any good if you don't know how to implement this in your daily life.
So, forget the numbers!
Here are my top, real-life strategies to easily and mindfully manage how much added sugar you are eating.
Milk and Fruit Have Natural Sugar
Please don't give up on high-quality dairy and whole fruit because you're worried about the sugar content. This naturally occurring sugar is what your body needs to function properly and is not included in the new recommendation.
Get Familiar With The Nutrition Facts Label
You don't need to look at this every time you eat something, but it is worth taking a peek at the amount of sugar listed on the label before you buy an item, or to get familiar with something you and your family eat on a regular basis.
Do The Math
Thinking of sugar in terms of teaspoons can make it easier for people to visualize how much sugar is in their food.
Every 4 grams of sugar = 1 teaspoon.
The nutrition facts label says 16 grams of sugar? That means 4 total teaspoons of sugar.
Natural or Added?
When you're looking at a nutrition facts label and reading the listed amount of sugar, if there is no milk or fruit in the product, it is safe to assume the sugar is added.
Don't Drink Your Sugar
Almost anything aside from water, tea, black coffee, and diet drinks contains sugar. That sugar is likely to be 100% added sugar and almost always way more than anyone should have. Even fruit juice contains high amounts of sugar, so watch out!
Stay Away From Processed Foods
Processed foods almost always have added sugars. Whenever possible, try to make homemade versions of your favorite processed or prepackaged food so you can control how much sugar you add.
Figuring out how much sugar you should have every day can be tricky. In the shortest, simplest terms, eat a variety of whole foods and opt for homemade over prepackaged whenever possible.
If you're having trouble figuring it all out, work with a dietitian who is specially trained to help you.