This post may contain affiliate links, to find out more information, please read my disclosure statement.
 This post, How to Start a Gratitude Journal, was sponsored by AT-A-GLANCE as part of an Influencer Activation for Influence Central and all opinions expressed in my post are my own.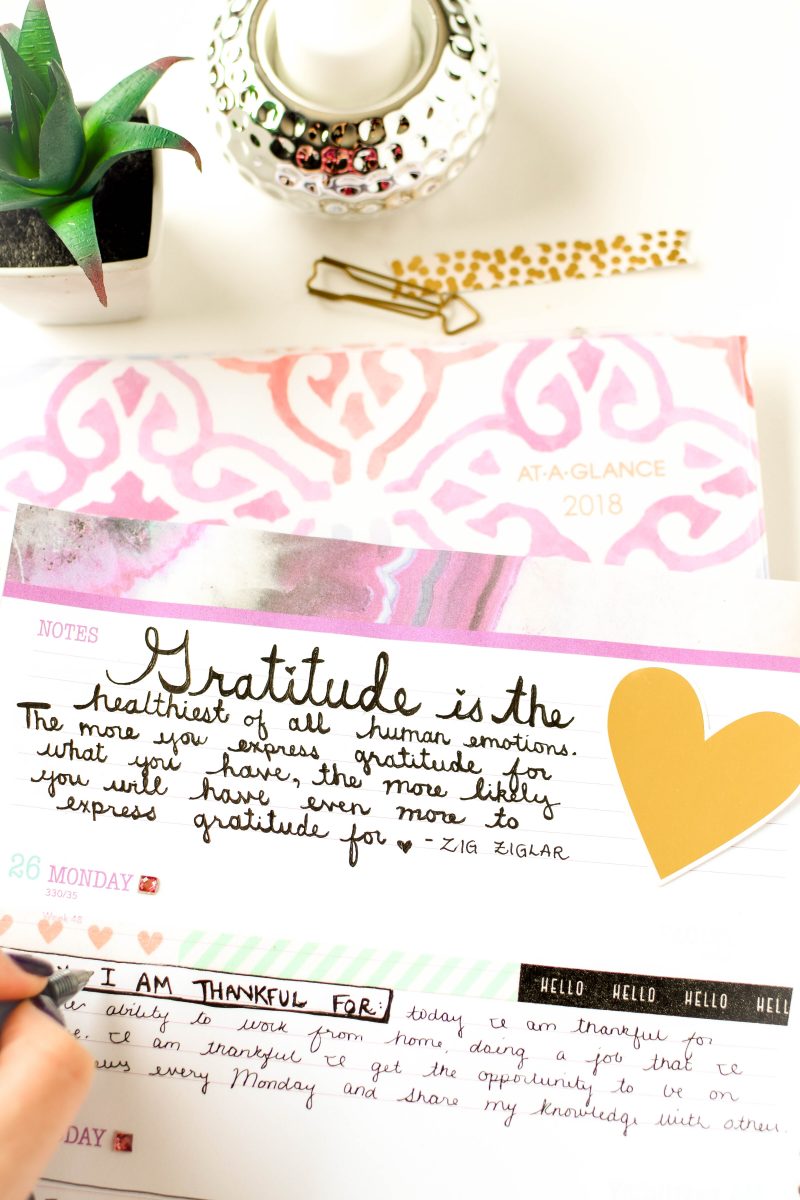 Why You Should to Start a Gratitude Journal
A Gratitude Journal. A Happiness Journal. A Diary.
Whatever you want to call it, there is significant evidence pointing to the many positive reasons as to why you should keep a gratitude journal.
I am sharing this post with you today because, for me, cultivating and maintaining an attitude of gratitude has been the single most impactful step towards creating a happier, healthier, more vibrant and abundant life.
And I want that for you too.
"Gratitude unlocks the fullness of life. It turns what we have into enough, and more. It turns denial into acceptance, chaos to order, confusion to clarity. It can turn a meal into a feast, a house into a home, a stranger into a friend." -Melody Beattie
Scientific research has proven that practicing gratitude has a significant impact on both our physical and psychological health.
So before you rush off to count the macros in your next meal or see how many calories you can burn on the treadmill, pick up these 4 Simple Steps to learn How to Start a Gratitude Journal and see what transformations may just happen in your life.
How to Start a Gratitude Journal: 4 Simple Steps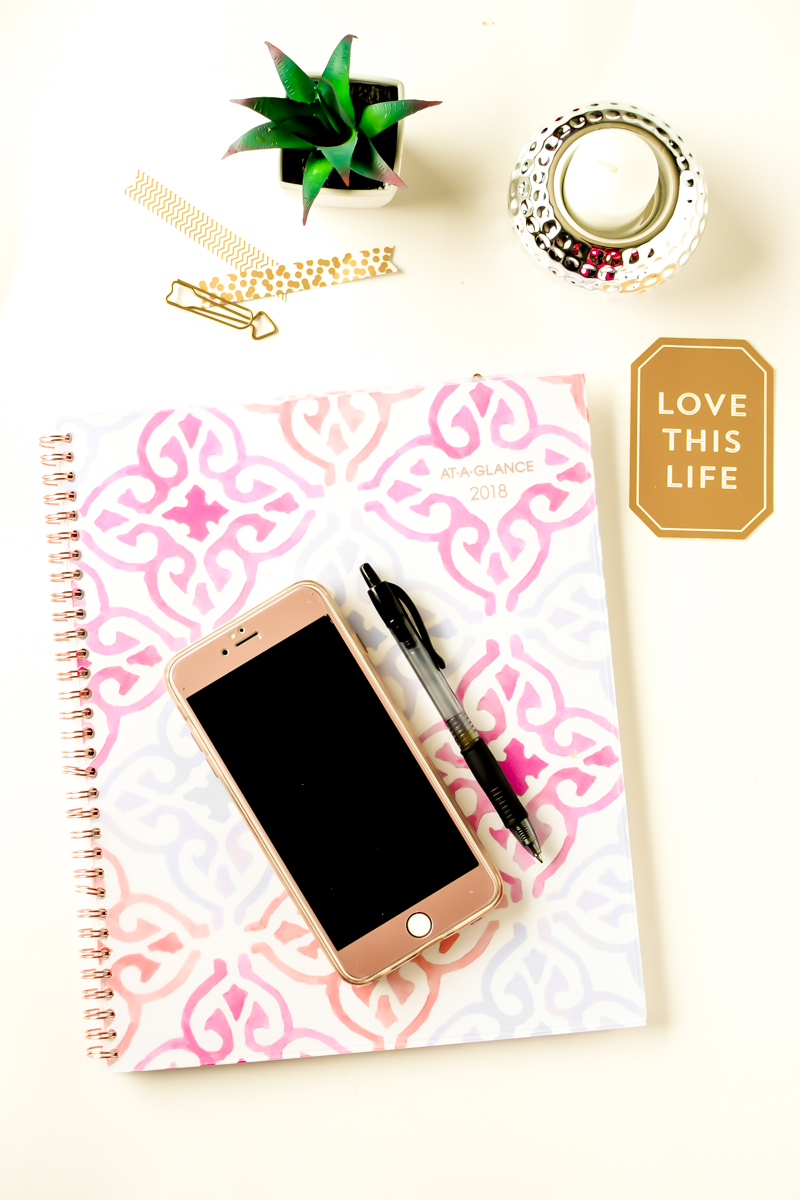 STEP 1 – Choose Your Medium
It doesn't matter whether you choose to keep your gratitude journal the old-fashioned, pen and paper way or digitally on your phone or computer.
All that matters is that it is a medium that works for you and your personality in order to keep you focused, organized and committed.
You bet that I have my iPhone in my hand all day, every day. But when it comes to writing down anything meaningful, I am a dedicated pen and paper girl.
For years, I have used AT-A-GLANCE planners to not only organize my calendar and appointments for both personal and business use, but eventually I discovered that it is the perfect way for me to keep consistent with my gratitude journal as well.
Not only am I sucker for planners that are pretty (don't you love the covers!?), but the AT-A-GLANCE products make my important life moments easier to capture, and more joyful to reflect back on down the road.
"Feeling gratitude and not expressing it is like wrapping a present and not giving it." – William Arthur Ward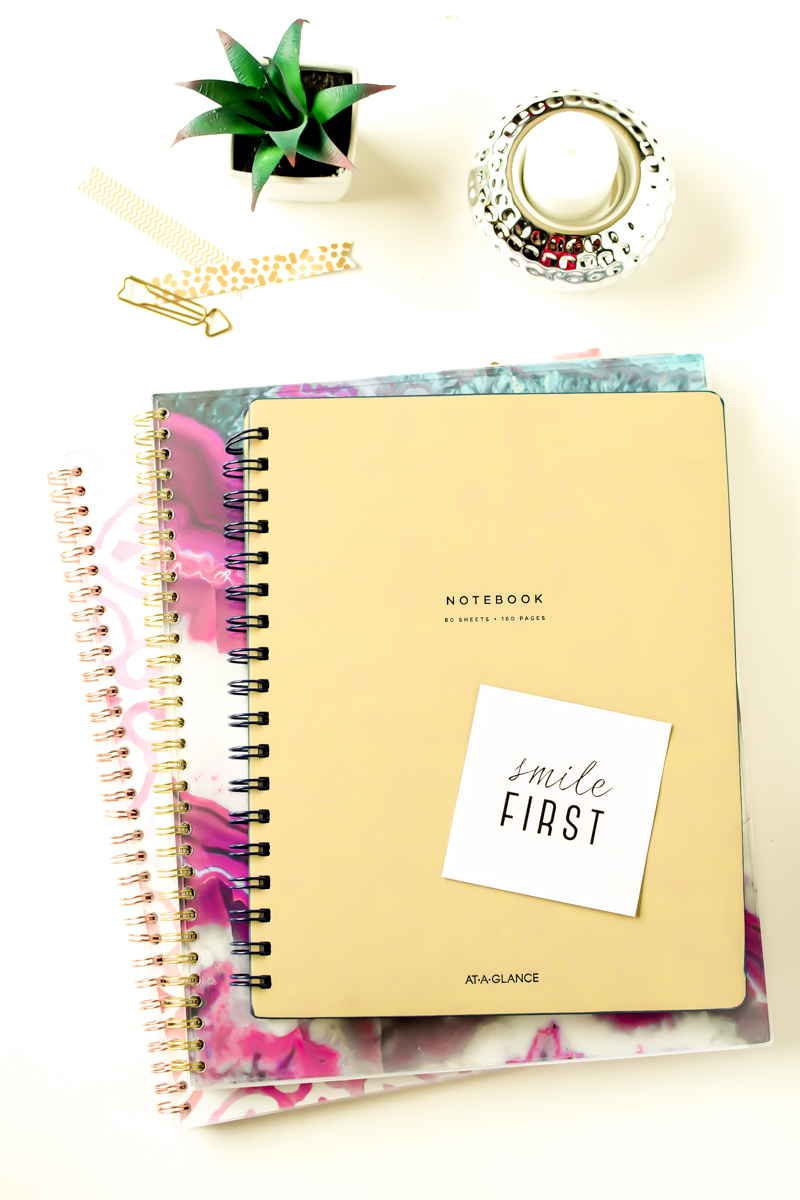 STEP 2 – Commit to a Frequency
How often you want to write in your gratitude journal is up to you, and should fit nicely with your current lifestyle.
Before committing to a frequency, it may be helpful to ask yourself:
How often do you want to reflect on the things that you're grateful for? Daily, weekly? Sporadically?
AT-A-GLANCE planners have the perfect product for the frequency you desire.
I love to use a weekly planner because there is just enough space to write down what I am thankful for daily.
Whatever you decide, commit to a frequent schedule to keep you on track, but don't get too bogged down by a schedule.
There is never a right time to be grateful.
"Be thankful for what you have; you'll end up having more. If you concentrate on what you don't have, you will never, ever have enough." —Oprah Winfrey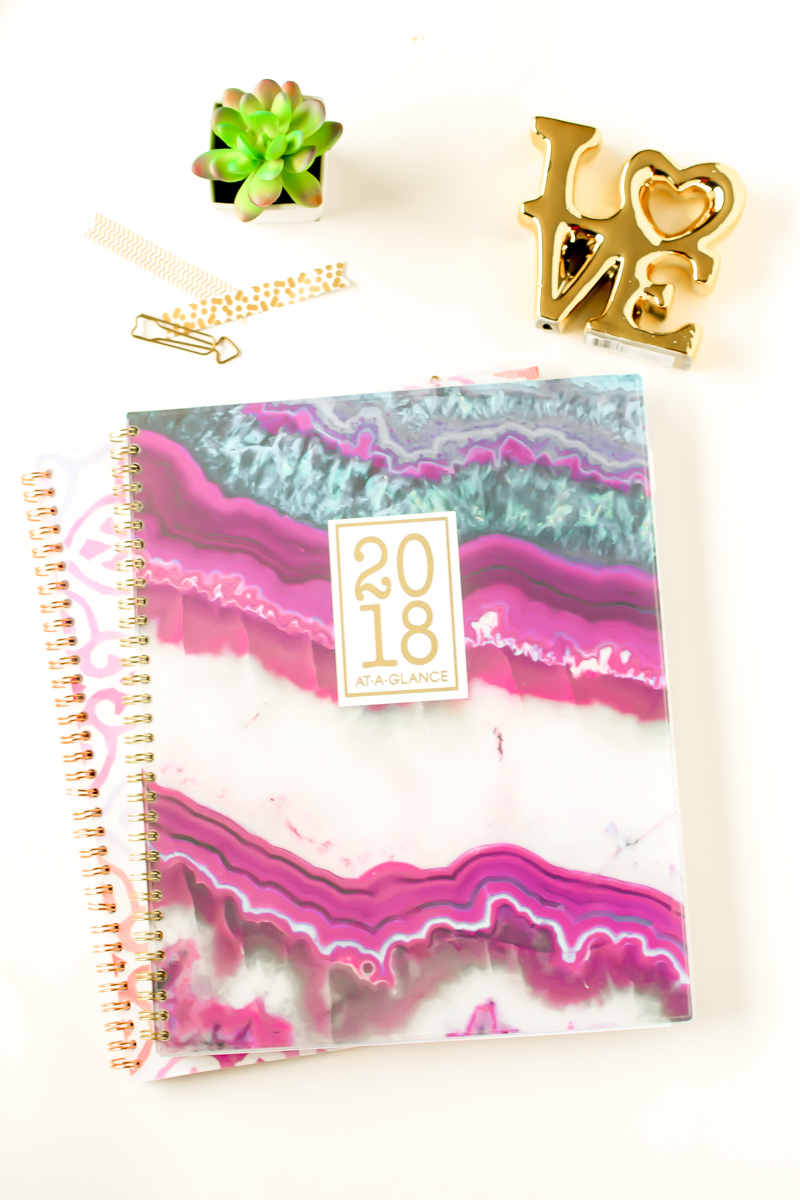 STEP 3 – Discover Your Purpose
You were drawn to this post, How to Start a Gratitude Journal, for a reason.
What is your purpose for learning how to start and maintain a gratitude journal?
Do you just want to be more aware of the blessings you already have in your life?
Do you want to become a more positive personal overall?
Having a clear goal in mind for your practice will help you to discover all the ways gratitude can benefit your life overall and help you to focus on what you will be writing down.
"Gratitude is a powerful process for shifting your energy and bringing more of what you want into your life. Be grateful for what you already have and you will attract more good things" – Unknown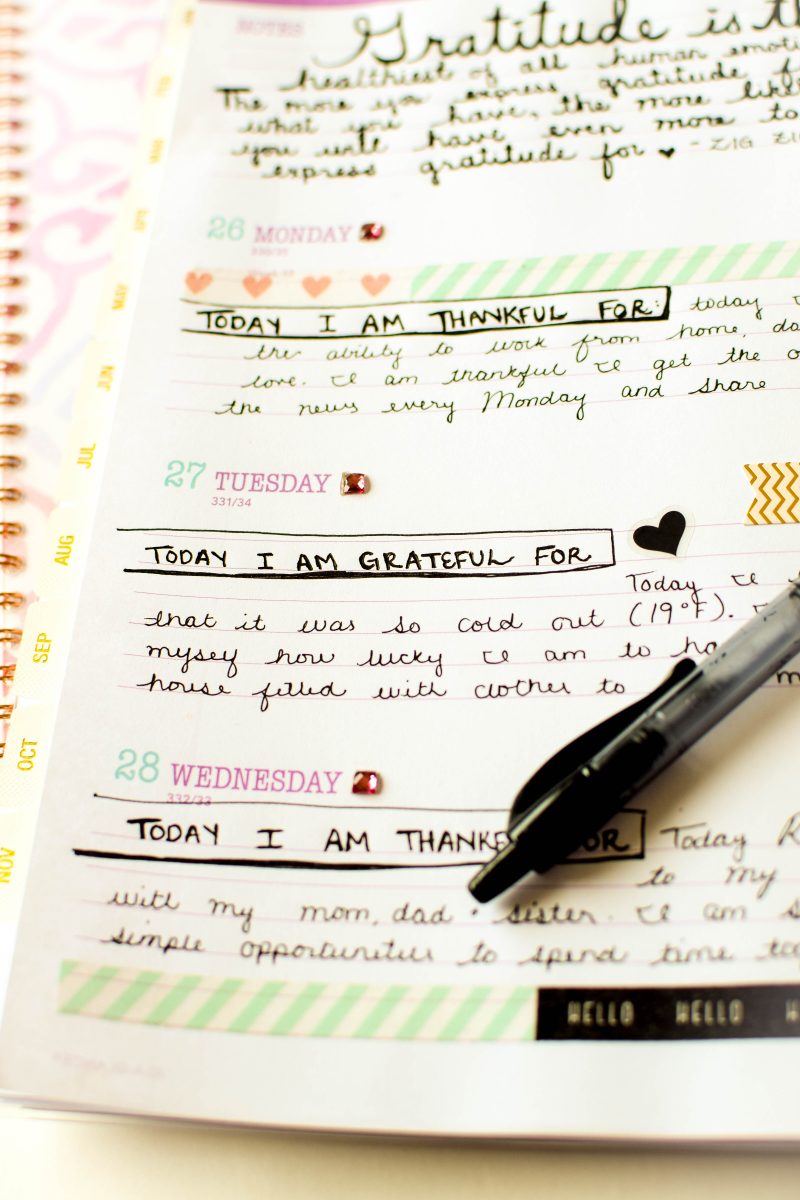 Step 4 – Focus on Cultivating Positivity
The most important step in learning How to Start a Gratitude Journal is just sitting down and actually doing the work.
There is no right or wrong way to share your feelings. There is no right or wrong way to keep and maintain a gratitude journal.
Your gratitude journal is highly personal and should become an enjoyable activity for you, not just another mundane task to cross off your to-do list.
Whether you spend just five minutes a day, or thirty minutes at the end of the week, your practice should focus on cultivating positivity and bringing joy into your life.
"As we express our gratitude, we must never forget that the highest appreciation is not to utter words, but to live by them." – John F. Kennedy
What am I grateful for?
My sweet baby boy, Ransom Kyle, and his playful spirit. And for the ability to work from home, and to capture these sweet moments with him.
I hope you consider keeping a gratitude journal, or at the very least, extending more grateful thoughts into your day.
Gratitude can benefit our mental and physical well-being in so many ways, with just a few small steps each day.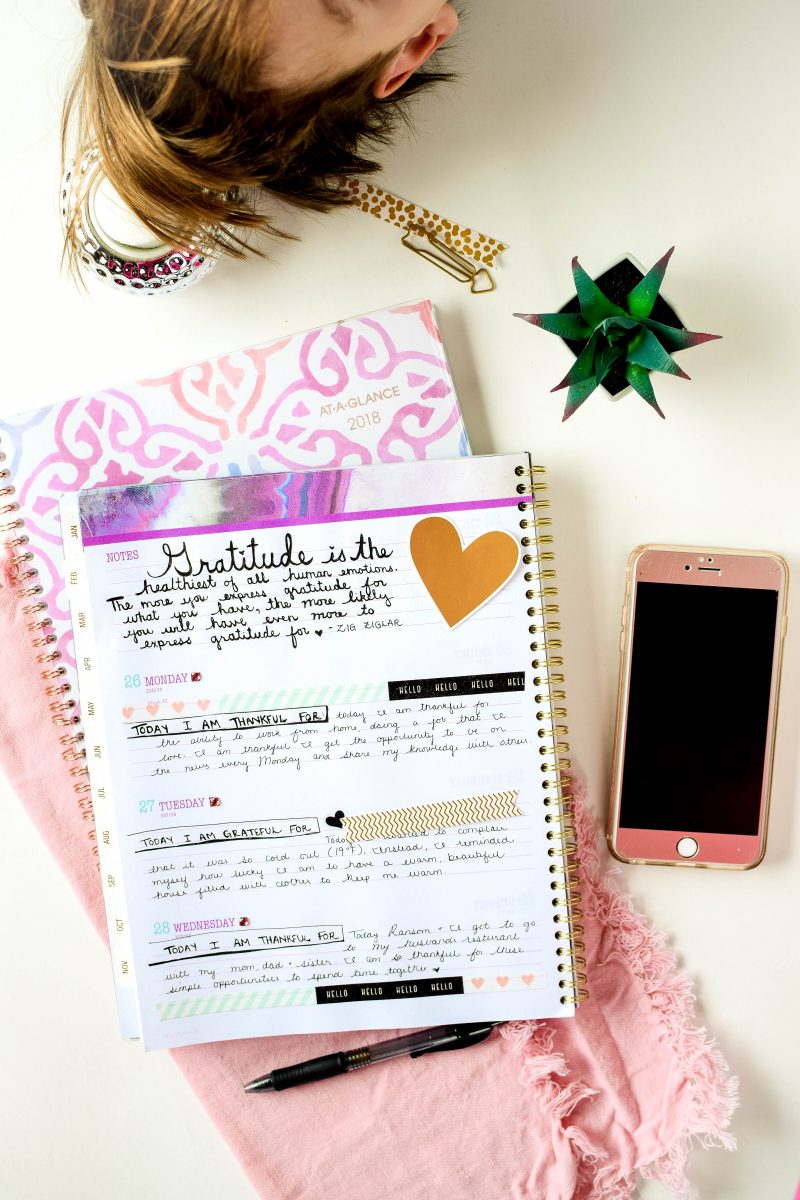 What are you grateful for?
Do you already keep a gratitude journal? Have you seen the positive effects yet? Let me know about your experience in the comments below!



P.S. Are you ready to take the next step in your happy & healthy holistic lifestyle? Enroll in my FREE 3-Day Online Video Training Course to learn to become a more Mindful Eater! Learning to master the practice of Mindful Eating will help you to gain control of your healthy lifestyle and treat your body with love and respect.
The following two tabs change content below.
Hi there, I'm Emily Kyle, a nationally recognized media dietitian & nutrition communications expert on a mission to help you create the happy & healthy holistic lifestyle you deserve. To help you on your wellness journey, I offer holistic health counseling, resources inside The School of Health & Happiness, and this blog which focuses on holistic health and wellness, anti-inflammatory, whole food recipes, and my love for Mother Nature inside #TheMillennialGarden.
Latest posts by Emily Kyle (see all)