As a nationally recognized media dietitian and nutrition communications expert, I am frequently interviewed for my opinions in the health, wellness, nutrition and lifestyle space. As a formally trained registered dietitian nutritionist with an extensive background in media communications I am regularly featured on television, online, and in print publications. For media inquiries, please contact me.
Over the years I have developed my skill for turning evidence-based, scientific messages into easy-to-digest, entertaining and helpful consumer-friendly soundbites. Authenticity, approachability and relatability are most important to me when it comes to nutrition communications, as it is important that my credibility, experience and education shine through in all of my work.
If visions and missions align, I am the perfect spokesperson to craft powerful messages to increase your brands visibility on TV, in print or online publications, or on social media. I work with like-minded brands and public relation agencies in a wide range of sponsorship opportunities. Please contact me if you would like to discuss working together or request a copy of my media kit.
Recent TV Appearances
Recent Media Interviews
WORK WITH ME
Brand & Media Relations
BLOG & SOCIAL MEDIA
On my popular health & wellness blog, Emily Kyle Nutrition, I offer sponsored content and product reviews. Along with my blog, I also provide many other helpful tools for consumers which makes it easier for you to reach your target audience. As a brand I offer a Wellness Wednesday e-newsletter, weekly delicious and nutritious recipes, and daily social media content. Along with a Facebook fan page, I am also very active on Instagram and Instagram Stories.
BROADCAST MEDIA
Every week I host a weekly news segment titled Health in a Handbasket on Good Day Rochester for FOX Rochester News in my hometown of Rochester, New York. You can catch me every Monday morning at 7:45am sharing my love for food and nutrition, health & wellness.
Over the past 3 years, I have appeared in over 120 live TV appearances.
RECIPE DEVELOPMENT
I can provide your business expertise in recipe development based on my culinary and food service background. I can help you to convert traditional recipes into healthy, delicious recipes by swapping ingredients and cooking methods. I can also help your business create new, unique recipes for your product or brand that consumers will love.
To date, more than 40% of the recipes featured on my site have been featured in national media publications.
MENU & NUTRITION ANALYSIS
In an age where consumers are demanding healthy options, your business can benefit from having the knowledge and information that I have to offer. Consumers want to know exactly what is in the food they are eating, and what it provides for them. I can help your restaurant or health related business use both nutrition analysis and menu/product labeling to your advantage.
I provide: menu reviews, nutrition facts panels, allergen identifications and menu substitutions for appropriate dietary protocols. I use top of the line, USDA integrated software to analyze nutrition and can provide the most reliable and accurate nutrition analysis and nutrition fact labels. I understand the regulations and requirements set forth by the FDA and will ensure that your business is following the standard guidelines required.
FOOD & LIFESTYLE PHOTOGRAPHY
Contact me to discuss food photography projects.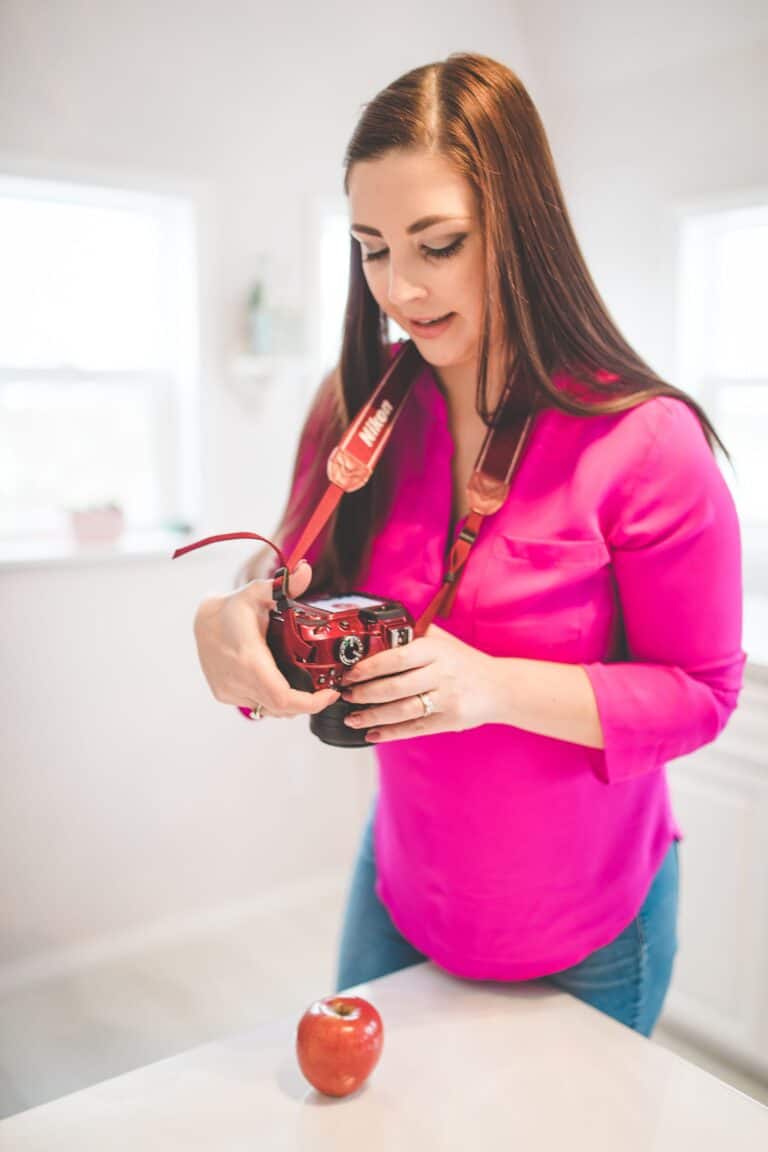 The following two tabs change content below.
Hi there, I'm Emily Kyle, a nationally recognized media dietitian & nutrition communications expert on a mission to help you create the happy & healthy holistic lifestyle you deserve. To help you on your wellness journey, I offer holistic health counseling and resources that focus on holistic health & wellness, anti-inflammatory, whole food recipes, and my love for gardening inside #TheMillennialGarden.
Latest posts by Emily Kyle (see all)