Skip the worry, stress, and anxiety over getting a Medical Marijuana Card in New York State and discover how easy it is to get your medical card – today – without the need, hassle, or judgment of having to ask your current doctor.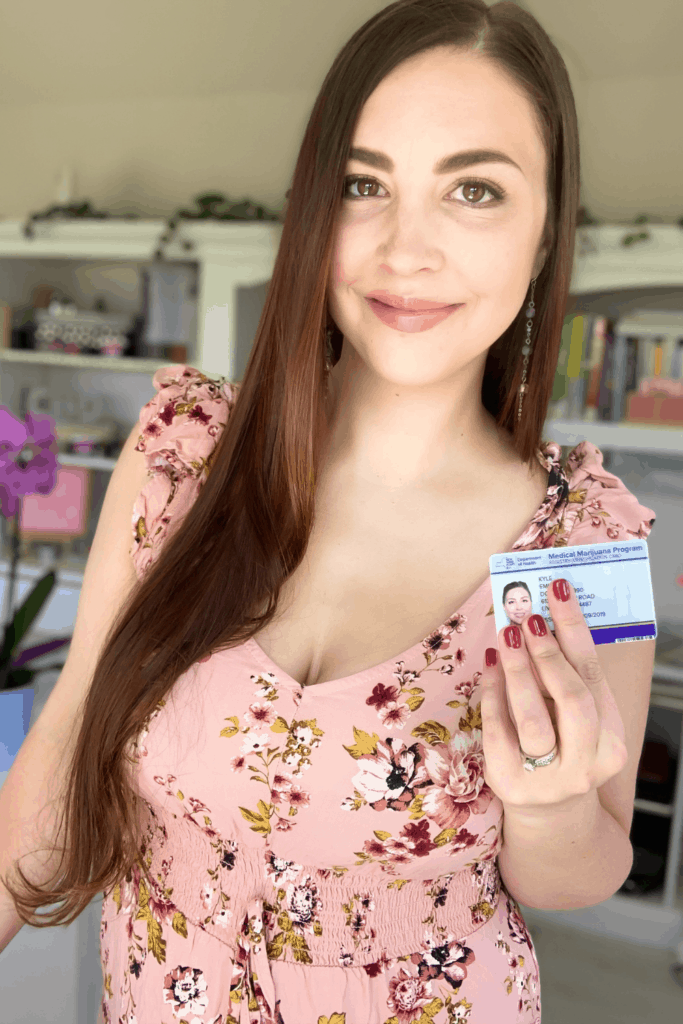 Understanding the NYS Medical Marijuana Program
With medical marijuana (MMJ) laws rapidly changing around the country, it can be difficult to know the details of your state's specific rules and regulations.
If you live in New York state like me, you may be aware that recreational or adult-use marijuana consumption remains illegal, but medical marijuana has been legal since 2014.
Unfortunately, many people are still under the impression that it is difficult to obtain a medical marijuana card in NY for various reasons.
However, if you have one of the qualifying conditions listed below, you are entitled to your card and can get approved for one from the comfort of your own home, as soon as today.
Gone are the days of needing to ask your current doctor for permission or searching high and low for a prescribing physician – you can easily be pre-approved over the computer or phone thanks to telehealth services.
If you have been wanting to get your card, but have been putting it off due to the stress, worry, anxiety, or fear of judgment from your own doctor, have no worries.
Below I will outline the exact steps you need to take to get your Medical Marijuana Card in NY as soon as today – without the need, hassle, or judgment of having to ask your current doctor.
Join over 10K members inside my Well With Cannabis Facebook Community if you have any questions about cooking with cannabis or want to share your creations!
Step #1 – Verify You Have a Qualifying Condition
Before anything, you first need to be diagnosed with a qualifying condition listed below to get an identification card.
This step is non-negotiable; if you do not have one of these conditions or another condition that causes one of these conditions, you are not eligible for the NYS Medical Marijuana Program.
In most cases, to qualify for certification, you need to be diagnosed with one of the following conditions:
Cancer
HIV infection or AIDS
Amyotrophic lateral sclerosis (ALS)
Parkinson's disease
Multiple sclerosis (MS)
Spinal cord injury with spasticity
Epilepsy
Inflammatory bowel disease (IBS)
Neuropathy
Huntington's disease,
Post-traumatic stress disorder (PTSD)
Chronic pain
As an alternative to opiates for pain
Substance use disorder
These conditions usually cause severe pain, loss of appetite, seizures, muscle spasms, or nausea, which can be relieved with medical marijuana (1).
If you do have one of these conditions, you are eligible to move on to step two, outlined below, which will help you get your certification and identification card.
If you are unsure if your specific condition will be considered, it is worth moving onto step two to see.
For example, I have not been diagnosed with any of the conditions outlined above, but I have been diagnosed with Pelvic Inflammatory Disease, which causes chronic pain.
With that diagnosis, I was able to move to step two and then get certified for my Medical Marijuana Card in NY.
If you are interested in still exploring this option, move on to step two.
In the event that you are unable to be certified with your current condition, you will not be charged for your consult.
Step #2 – Book An Appointment with Dr. Kramer
In New York state, any doctor registered with the state Department of Health (DOH) can provide qualifying patients with a certification to obtain a medical marijuana identification card.
However, not many doctors are registered with the NYS DOH, and the chances are high that your current doctor is not authorized to provide you with a certification.
Thankfully, you do not need to worry about consulting with your current doctor – especially if you fear they may be judgmental or disapproving of your desire to obtain your MMJ card.
There are many wonderful doctors in NY, like Dr. Marshall Kramer MD, who are authorized to provide qualifying patients like you with your certification in a kind and compassionate manner.
Once you are confident that you have or may have a qualifying condition that will make you eligible to receive your certification, follow the process below to book an online consultation with Dr. Kramer.
Here's how simple and easy the process is when you visit MarshallKramerMD.com:
1. Purchase Your License Package
Depending on your needs, you will select the license package that best suits you:
New Patient Certification Package – $149.99
Renewal Package – $124.99
Veterans Discount Package – $99.99
After you purchase your package, you can move forward with booking an appointment.
*All purchases are refundable in the event you do not get approved for a license.
2. Setup An Appointment
Once you purchase a package, a member of the kind and supportive administrative staff will reach out to you by phone to set up your appointment with Dr. Kramer.
The call shouldn't take more than 10 minutes, so you can easily plan your telehealth session according to whatever best fits your schedule.
3. Talk to Dr. Kramer
Your discussion with Dr. Kramer will be hosted on an easy-to-use, HIPAA-compliant telemedicine phone call.
The call is your opportunity to clearly explain your current medical needs with Dr. Kramer.
After your discussion, Dr. Kramer will move forward with processing your medical marijuana certificate.
4. Get Your Card
After your chat, you will be sent your certificate via email within 6 hours allowing you to obtain your medical card.
Once receiving your certificate from Dr. Kramer, login to the New York state website my.ny.gov and register as a patient using your new certificate.
You will receive a digital temporary license which is valid for 30 days, that you can print and use immediately at any licensed dispensary.
Your official medical marijuana card will be sent to you through the mail.
*Note: Registration will also require proof of residency and identity.
5. Visit A Dispensary
Congratulations! You are official and can now legally purchase Medical Marijuana products in NY.
You can purchase products from any dispensary statewide with either the digital temporary license or official medical marijuana card.
While there are dozens of dispensaries located throughout the state, many also offer convenient home delivery, which is a benefit for many patients.
Who Is Dr. Marshall Kramer?
Does the thought of getting your medical marijuana card online, from the comfort of your own home, quickly and easily, with a kind and compassionate doctor sound too good to be true?
Thankfully, it's not.
Marshall Kramer is a New York-based surgeon, physician, and researcher that has spent the past few years focused on pioneering new and innovative ways to approaching pain relief and healing with patients.
Dr. Kramer has over 30 years of medical experience in specialties that include both Thoracic & Cardiovascular surgery, as well as research and teaching positions in the top medical schools in the world.
Dr. Kramer's personal credentials include being an instructor at Harvard Medical School, a researcher on Thoracic Surgery for the National Science Foundation, and being a Fellow at the American College of Surgeons.
Dr. Kramer has begun to focus his work on alternative methods of pain relief that do not involve the dangers of opiates and has developed a strong level of trust as a licensed provider with each and every patient.
Should You Get a Medical Marijuana Card?
Before applying for a medical marijuana card in New York State, it is important to weigh the positive and negative aspects of your decision.
Pro's to Getting a Medical Marijuana Card
There are many benefits to getting a medical marjuana card in NY as outlined below:
Replace Prescription Medications
One of the biggest benefits of getting a medical marijuana card is that cannabis may replace many different prescription medications, including opiates, that have unwanted side effects (2).
Instead of relying on potentially harmful medications, you can instead find relief with cannabis which has very few side effects.
Strain Selection
Different strains of medical marijuana are specially formulated to treat many of the most painful or troublesome symptoms that you may be experiencing.
Having access to a medical dispensary allows you to access to more cannabis strains which will allow you to experiment and find what one works best for you and your specific needs.
Dosing Accuracy
When you visit a dispensary and purchase their products, you have more accuracy in product dosages than products purchased from the illicit market.
With reliable products with available lab tests, you'll always know exactly what product you're getting and the dosage of each.
This makes medicating and tracking your signs and symptoms much easier for most people.
Legal Protection
Regarding the legal aspects, it's a huge benefit to have a medical marijuana card, because you can legally purchase and possess high-potency, affordable marijuana products.
This certification provides you, as the consumer, more legal protections in many instances.
Con's to Getting a Medical Marijuana Card
While getting a medical marijuana card in NY is a huge blessing to many people like myself, I understand that there are a few potential drawbacks as well.
Limited Qualifying Conditions
Unfortunately, New York State remains one of the most strict states when it comes to qualifying conditions.
This severely limits the amount of people who may qualify for their certification.
Cost
The annual cost of maintaining a certification can be a financial burden for some patients.
Additionally, the prices for medical marijuana at a dispensary in NY are some of the highest in the country.
To help combat this, some dispensaries offer sales and discounts to their customers.
Some dispensaries also offer Veterans Discounts and discounts for Medicaid/Medicare Patients.
Additionally, Dr. Kramer offers Veteran's Discounts on certification packages.
Employment Limits
In New York State, like in most other states with medical marijuana programs, you may not be able to hold a government job or obtain a commercial driver's license if you have a medical marijuana card.
Travel Limitations
It's important to note that, if you obtain medical marijuana in New York, it can't be taken out of the state.
And if you have a medical marijuana card in another state but not one issued by New York, you cannot purchase marijuana products in New York.
Any time you carry medical marijuana products with you, you must also have your identification card on hand, so that authorities know that you're carrying it legally.
The Pro's Usually Outweigh the Con's
While it's important to keep these things in mind, for many people, the positives outweigh the drawbacks.
If you live in New York state and are looking to obtain a medical marijuana card as soon as possible, you can apply for a card here, which allows you to bypass your doctor and get approved more quickly!