Get to Savoring the Last Summer Produce with these delicious recipes from Rochester's Nutrition Expert Emily Kyle, live on Good Day Rochester!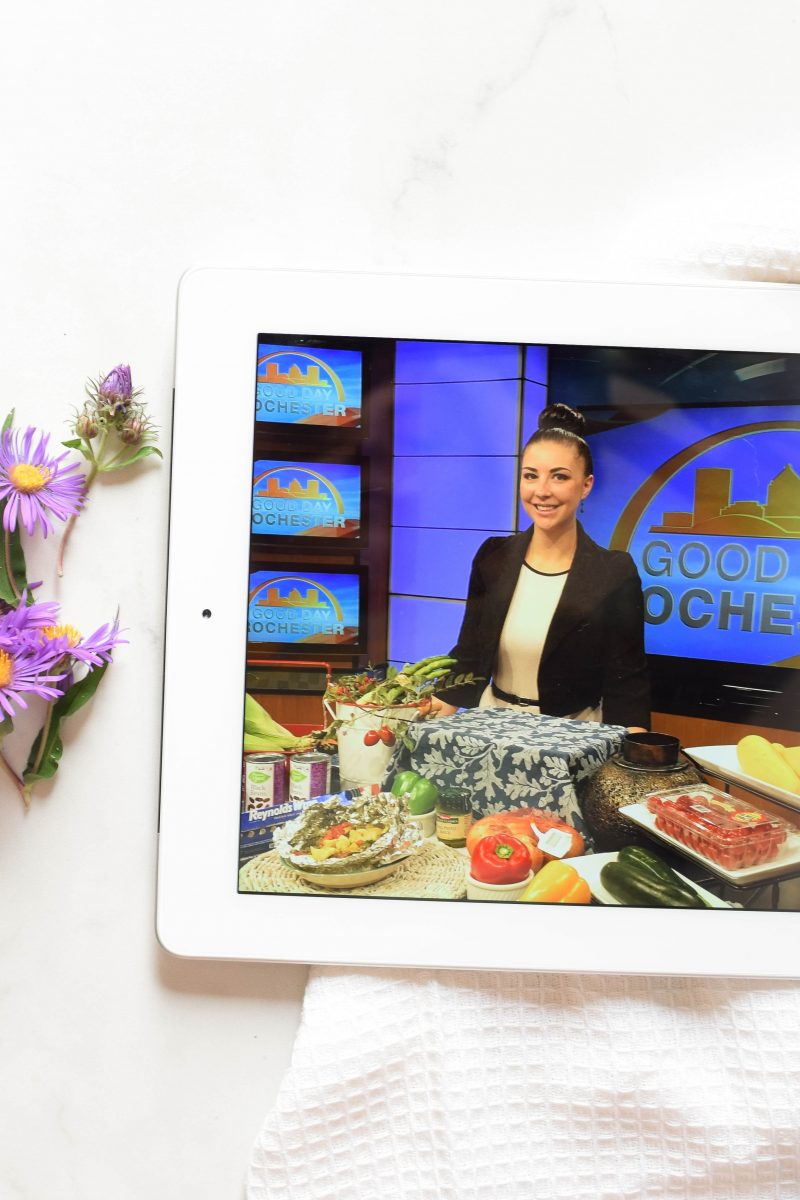 Savoring the Last Summer Produce
I don't know about you, but I am just not ready for summer to be over. We had quite a cool, rainy season which did not do well for The Millennial Garden, or my love for hot, dry summer air.
But thankfully, these past few days we have been experiencing that hot hot weather I've wanted for the last three months, which gets me in the mood to enjoy as much summer produce as possible before its too late! That is why I stopped by the set of Good Day Rochester to share my favorite way for savoring the last summer produce.
Catch Up Here: 
Originally aired Live on Good Day Rochester Monday September 18th, 2017.
The Recipes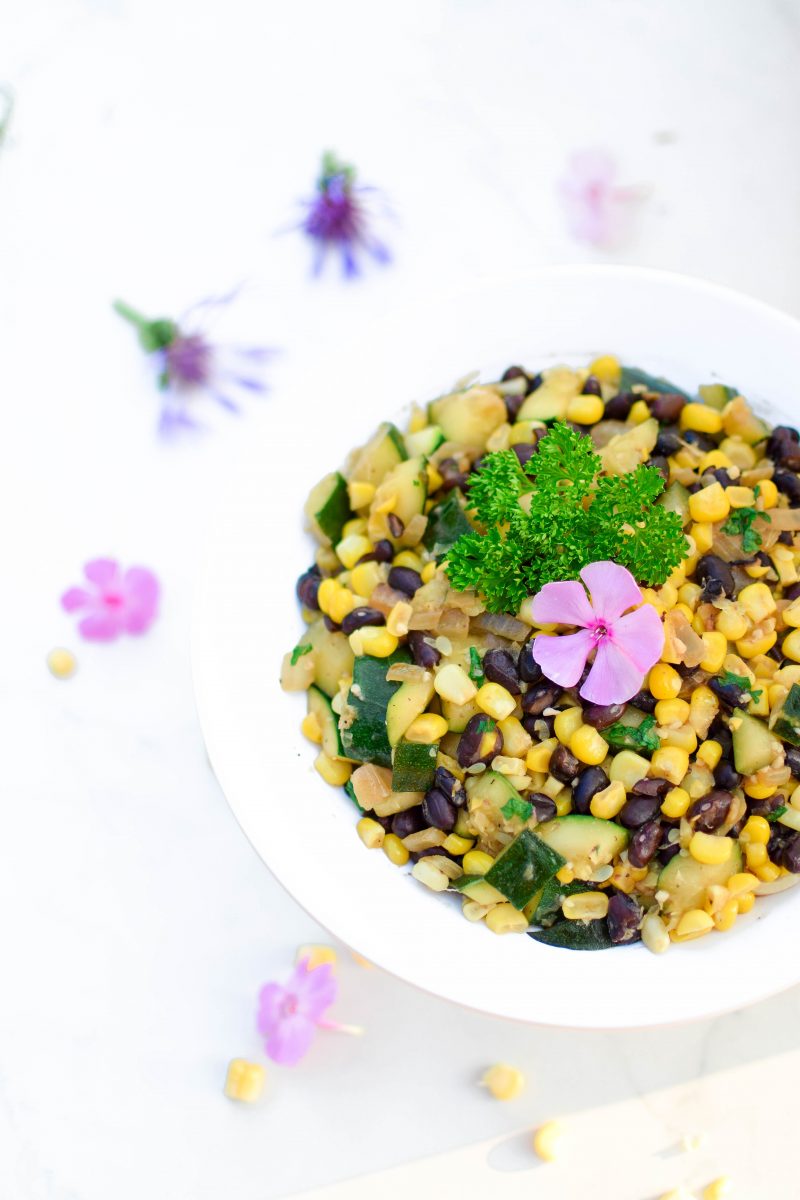 Zucchini and Fresh Corn Succotash
From the American Diabetes Association comes this Zucchini and Fresh Corn Succotash which is the perfect way to use up that end of summer produce. As I mentioned in the video, I did not actually boil the corn before cutting it off the cob, and the recipe turned out just as good!
Get the full recipe from the American Diabetes Association here.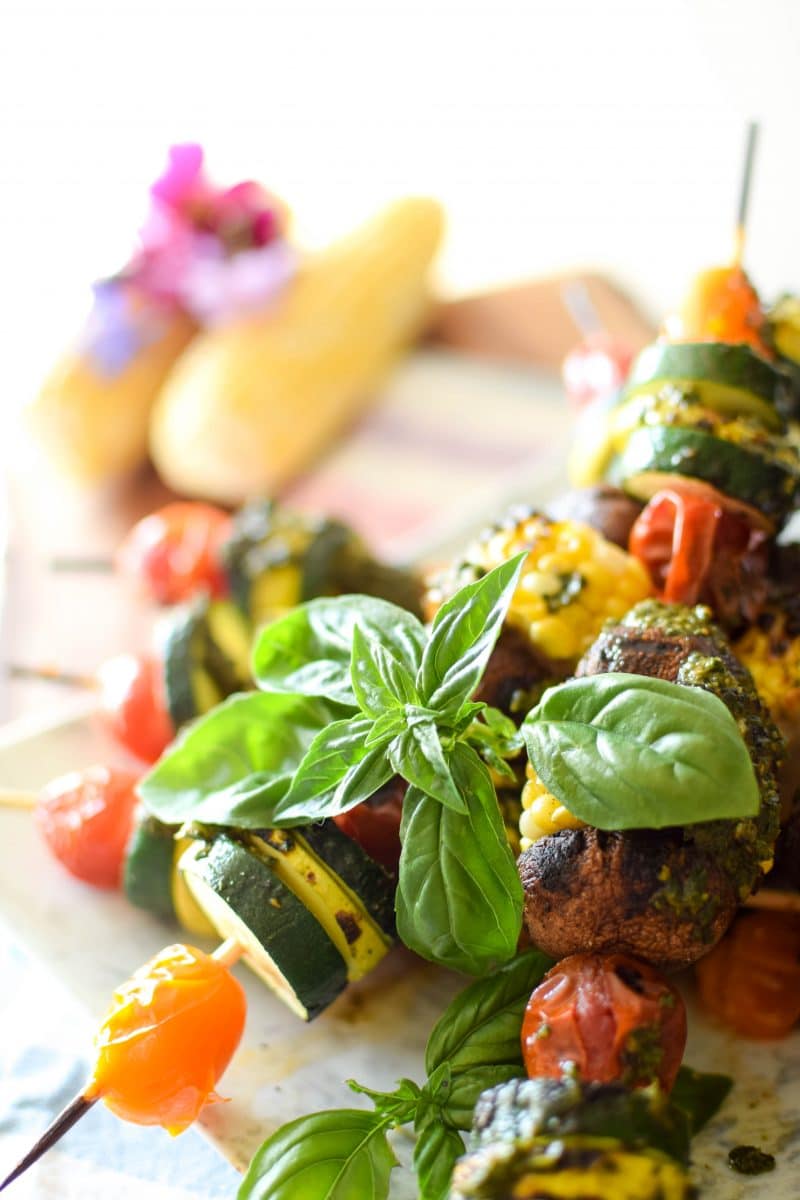 Garden Harvest Veggie Pesto Skewers
On of my favorite ways to savor the last summer produce are these Garden Harvest Veggie Pesto Skewers. Now you certainly do not have to skewer these, you can easily put everything in the foil pouch like I did in the video above, and it will turn out just as perfect.
Get the recipe for the Garden Harvest Veggie Pesto Skewers here.
I hope you are loving all of these ways to enjoy savoring the last summer produce, and if you have a new way to enjoy these tasty veggies, let me know in the comments below!



P.S. Are you ready to take the next step in your happy & healthy holistic lifestyle? Enroll in my FREE 3-Day Online Video Training Course to learn to become a more Mindful Eater! Learning to master the practice of Mindful Eating will help you to gain control of your healthy lifestyle and treat your body with love and respect.
LETS STAY CONNECTED
Subscribe to the Wellness Wednesday Newsletter - holistic wellness, health & happiness delivered directly to your inbox!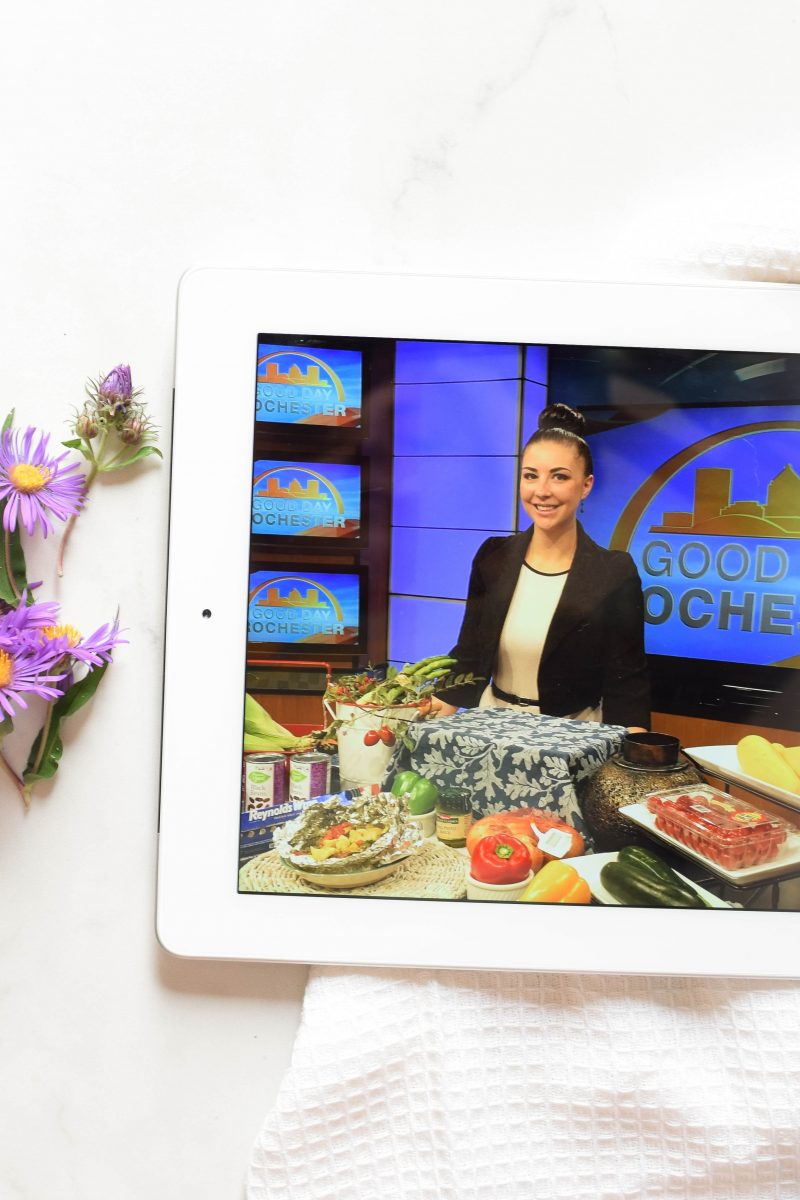 The following two tabs change content below.
Hi there! I teach women like you how to get healthy, and stay happy, without ever having to diet again! To help you, I provide individualized nutrition coaching and have created
The School of Health & Happiness
, an online training program to help you develop a positive relationship with food. This blog focuses on holistic health, plant-centric, whole food
recipes
, and real-life Mindful & Intuitive Eating Practices.
Learn more here
.
Lets Connect!   
Facebook
»
Instagram
» ♥
Latest posts by Emily Kyle (see all)