Spring Clean Your Diet with Seasonal Spring Produce
This week for my Health in a Handbasket Segment on Good Day Rochester on 13 WHAM News I talked about our Topic of the Week – How to spring clean your diet with seasonal fruits and vegetables! Sure we've gotten more snow in April than we have all winter here in the North East, but spring is just around the corner and it is the best time to start cleaning up your diet! ♥
Watch the video below – Spring Clean Your Diet!

Seasonal Eating
Seasonal eating is simple, you mostly eat food that is in season for your geographical location and during that crops harvest time. You likely already eat many foods seasonally such as squash in the fall and citrus in the winter. Not only does in-season produce taste amazing but it also has so many benefits for our health and the environment.
Now is a great time to start including more fruits and vegetables into your diet! Spring and summer are almost here so be sure to take advantage of the food that is locally grown and sold at your local farmers market whenever possible. And as an avid and passionate gardener, I also always recommend planting your own back yard garden!! 
Spring clean your #diet with seasonal #produce! New video! #thisisroc
Click To Tweet
Watch the video below and get some of my favorite seasonal recipes below! ♥

Seasonal Spring Recipes
Balsamic and Blackberry Grilled Asparagus with Toasted Almonds
This amazing recipe captures the savory flavor of grilled asparagus paired with a sweet balsamic blackberry kick all while providing you with 100% of your daily dose of vitamin K, filling soluble and insoluble fiber, and anti-inflammatory health benefits!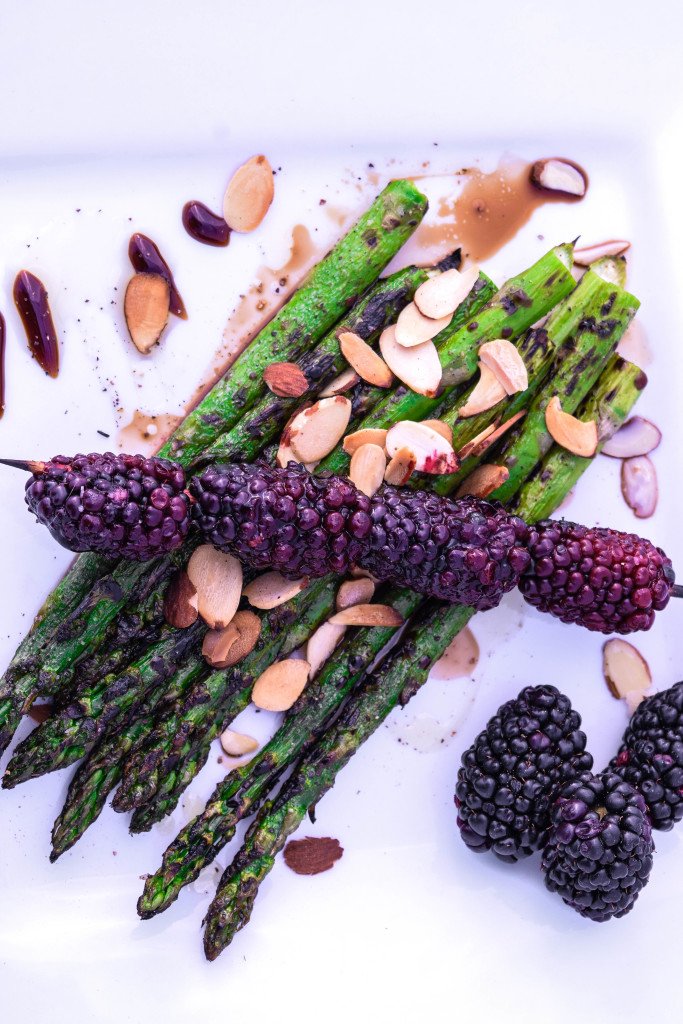 Fresh Spring Rolls
Spring rolls are versatile and you can add just about any ingredient you would like! You can even set these up buffet style and let everyone in the family make their own, which helps to encourage the kids to make and enjoy spring rolls as well.
 What are some of your favorite Spring Recipes? Share in the comments section below!
P.S. Do you want to learn more about plant-based eating? Be sure to sign up below you for your free Meal Plan, so you cam see just how easy eating delicious and nutritious food can be!
LETS STAY CONNECTED
Subscribe to the Wellness Wednesday Newsletter - holistic wellness, health & happiness delivered directly to your inbox!

The following two tabs change content below.
Hi there! I teach women like you how to get healthy, and stay happy, without ever having to diet again! To help you, I provide individualized nutrition coaching and have created
The School of Health & Happiness
, an online training program to help you develop a positive relationship with food. This blog focuses on holistic health, plant-centric, whole food
recipes
, and real-life Mindful & Intuitive Eating Practices.
Learn more here
.
Lets Connect!   
Facebook
»
Instagram
» ♥
Latest posts by Emily Kyle (see all)