Naturally vegan and plant-based, this delicious sweet potato & coconut chia seed pudding is a natural healing, anti-inflammatory treat that tastes as good as it will make you feel.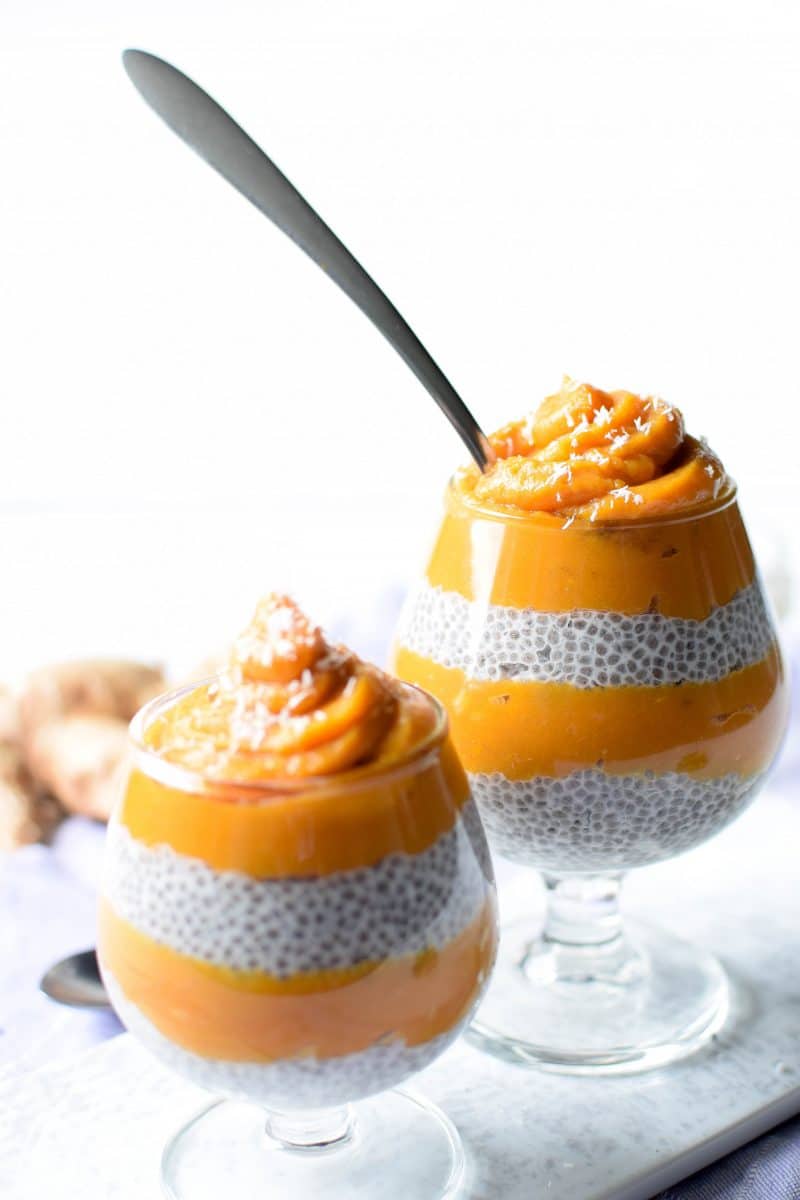 Sweet Potato & Coconut Chia Seed Pudding
Let me start off by saying that you do not have to layer the delicious ginger sweet potato mixture with the cool coconut chia seed pudding perfectly for this dish to taste good.
Simply throwing the two mixtures together in a glass container as you run out the door for work in the morning will do.
Healthy eating is not about making Instagram worthy dishes, it is about finding something that tastes amazing, which also provides your body with nutritious and delicious ingredients that love your body back.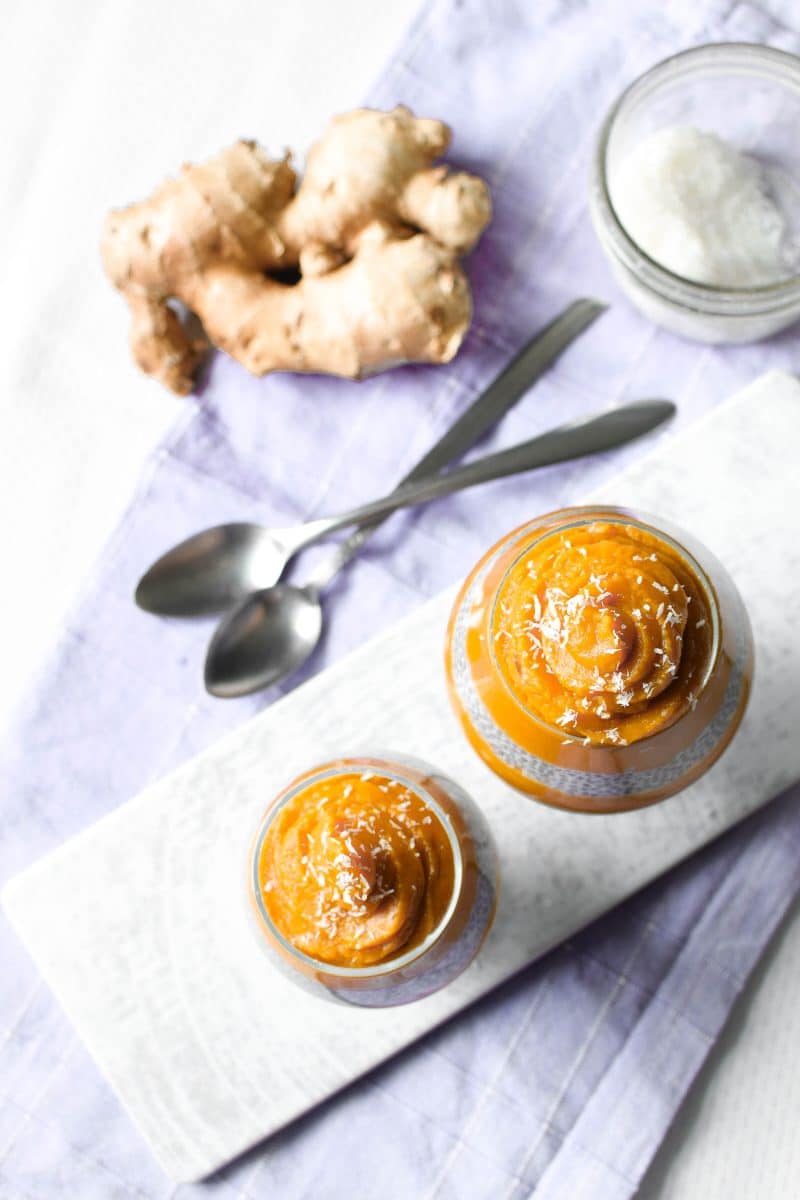 We All Want to Reduce Inflammation
No matter what stage of our healthy lifestyle journey, I think that we can all agree that we all want to reduce inflammation in some way or another.
Whether you are trying to manage chronic health or an autoimmune condition or currently experiencing the best health of your life, most of us can agree that wanting to avoid and/or reduce inflammation is a common goal to keep us feeling our best.
Luckily, some of our favorite foods like sweet potatoes, ginger and chia seeds have the anti-inflammatory nutritional benefits to help us do just that!
I talk about my obsession with the health benefits of chia seeds all the time, and recently I have been exploring a new favorite functional food - ginger!
One of my favorite health benefits of ginger is the anti-inflammatory effects it can have on the body.
If you're new to fresh ginger, have no fear! This long and knobby rhizome may seem difficult to use at first, but once you get comfortable, it's just like any other produce item you may normally use.
I typically just use a vegetable peeler to peel off the outside flesh and slice the bare-root, but for this recipe, you can just use a small grater.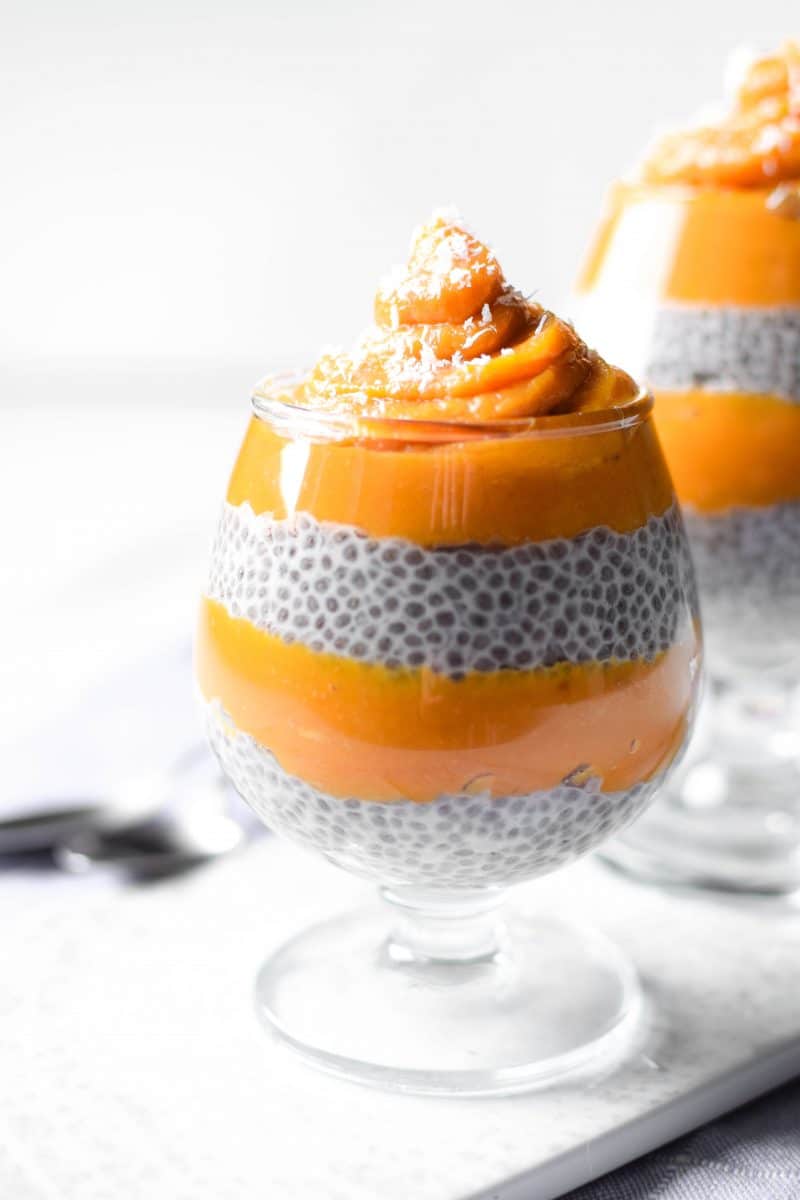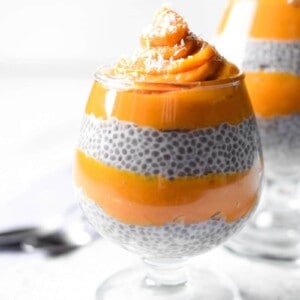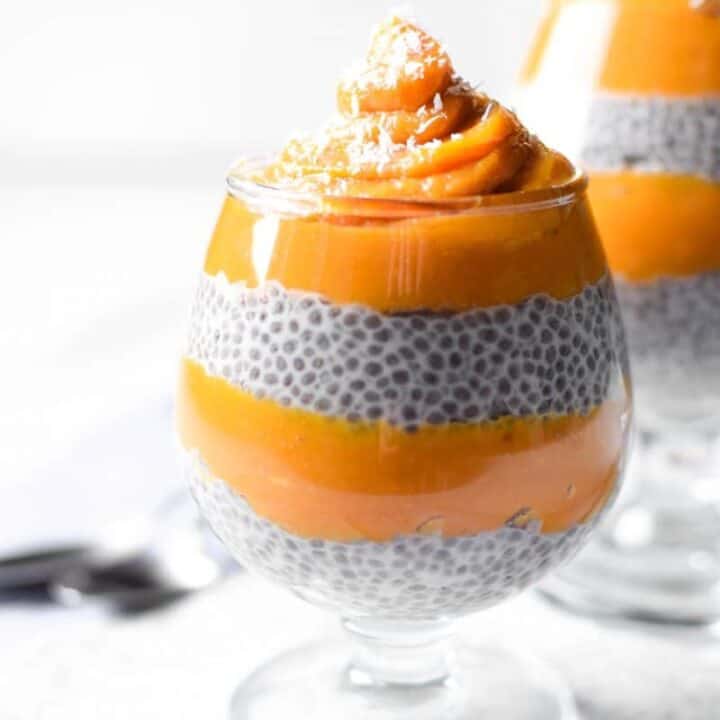 Sweet Potato & Coconut Chia Seed Pudding
Naturally vegan and plant-based, this delicious Sweet Potato & Coconut Chia Seed Pudding is a natural healing, anti-inflammatory treat that tastes as good as it will make you feel.
Ingredients
4

small

sweet potatoes

1

tablespoon

freshly grated ginger

2

tablespoons

water

more if needed

2

cups

full-fat coconut milk

⅓

cup

chia seeds

1

teaspoon

vanilla extract

½

teaspoon

ground cinnamon

¼

teaspoon

ground cloves

1

tablespoon

shredded coconut flakes
Instructions
Preheat the oven to 400 degrees and bake the sweet potatoes for 35-40 minutes, or until soft inside. Set aside and let cool. *Make chia seed pudding below while waiting for potatoes to cool.

*Beginners Note: When making the chia seed pudding, choose a container with a tight-fitting lid, as you will want to shake it vigorously before refrigerating. I use a mason jar!

Add the coconut milk, chia seeds, vanilla extract, cinnamon, and cloves to your container and attach the lid.

Shake the container vigorously for 60 seconds. This will ensure all of the chia seeds are coated with liquid and there will be no clumps in your pudding.

Refrigerate at least 1 hour, and shake at least once in between.

Once the potatoes are cool, scoop the flesh of the sweet potato into a food processor and discard the skins.

Add the grated ginger and water to the food processor. Blend for several minutes until the mixture is completely smooth. Add more water if needed.

Layer the chia seed pudding with the sweet potato mixture into four containers.

Top with shredded coconut. Enjoy!
Nutrition
Serving:
1
/4th recipe
|
Calories:
245
kcal
|
Carbohydrates:
40
g
|
Protein:
5
g
|
Fat:
8
g
|
Saturated Fat:
3
g
|
Polyunsaturated Fat:
4
g
|
Sodium:
54
mg
|
Fiber:
10
g
|
Sugar:
14
g
Did you make this recipe or have a question?
Join hundreds of members inside private Well With Cannabis Community for help, support, and to share your edible creations!