A healthy alternative to the beloved Italian classic, this Vegan Cannoli Dip is a tasty creation made by using ground almonds and cashews to make a deliciously creamy dip that is both plant-based and gluten-free.
The Creation of Vegan Cannoli Dip
This is a tried and true, old & beloved recipe of mine and I just have finally gotten around to taking some new pictures to showcase just how yummy this dip actually is.
When you think of the holidays, I would hope that somewhere in those thoughts, the idea of warm, yummy, rich and decadent food fills your head.
Food is so ingrained in our culture and has a special way of making some of our most favorite memories even more memorable.
Some of my greatest memories from my childhood are from our families Christmas Eve parties where I would dream about my Aunt Jeans pickles and cream cheese and Hello Dollies.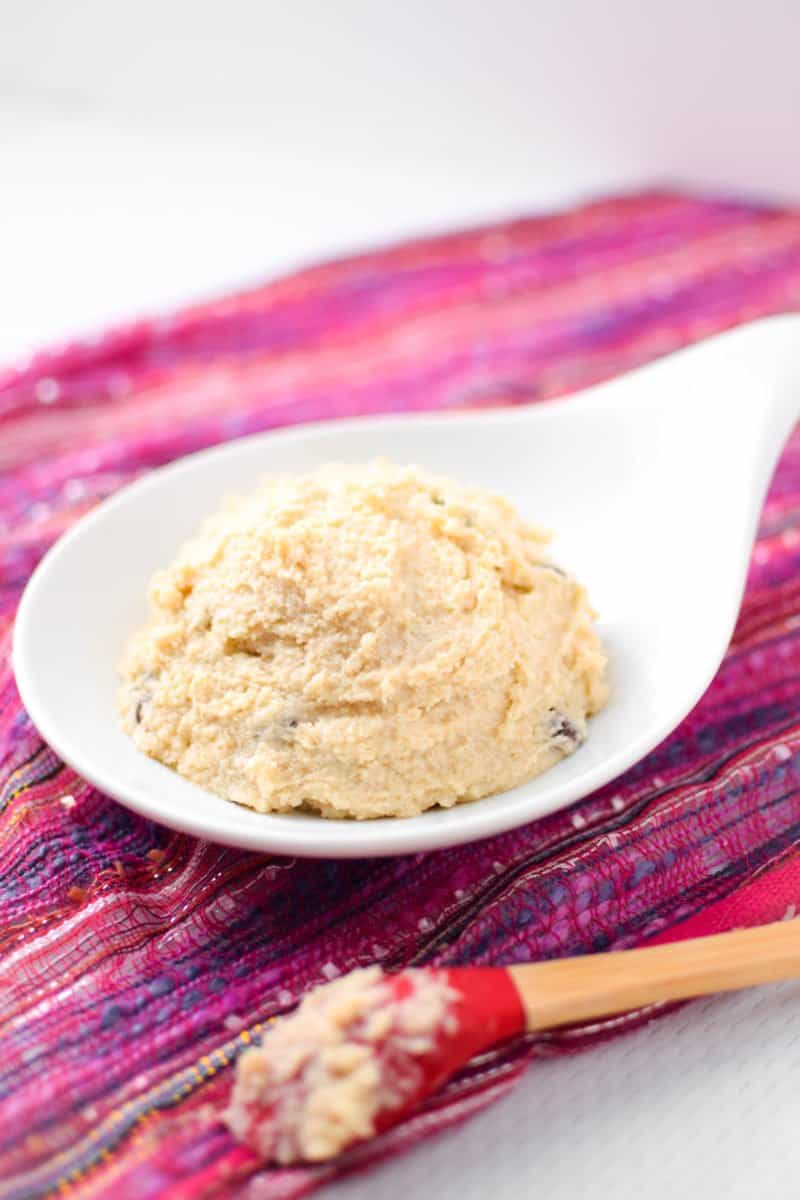 Family Memories. I get a lot of requests from my family for this Cannoli dip, and I hope I can start to create some of those beloved memories with my food and family as well. While cannolis are so rich and creamy and delicious, they are certainly not considered healthy.
Luckily this treat has been such a hit with my family, it is now my go-to dish for every holiday party! Even Chef Phil, who isn't one for my vegan creations, begs me to make this recipe.
I have tested it out on some of my teenage cousins and no one guessed that this recipe would actually be made of healthy, wholesome ingredients. They loved it too!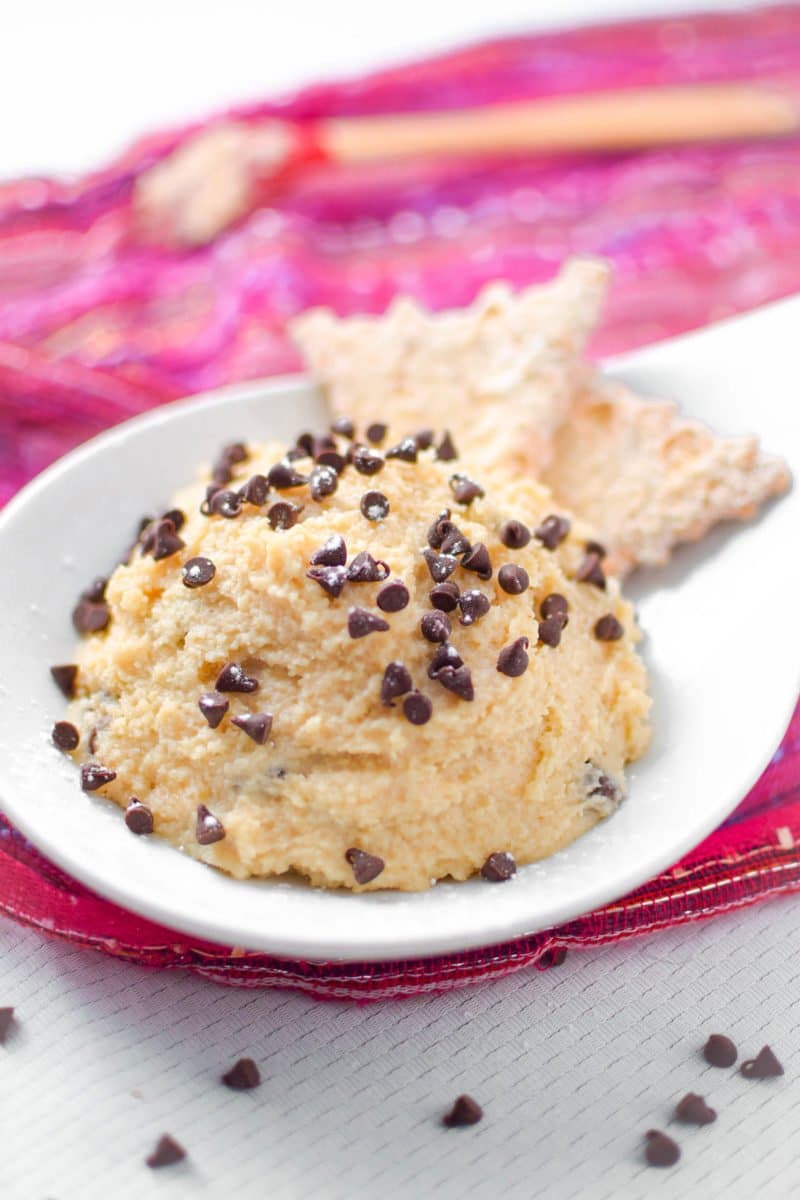 Cannoli Dip is A Delicious Choice
This vegan cannoli dip is what I consider to be a healthier choice because it provides quality nutrition aside from just energy.
This recipe is made of nearly all nuts – almonds, cashews, coconut milk, and pistachios.
By whipping up almonds and cashews in the food processor you can create a creamy, rich texture – while also providing the body with heart-healthy fats and fiber which are not always found in traditional cannoli fillings.
Almonds are one of my favorite nuts because they taste great and are so versatile in so many ways. They are also nutrient-dense, just 1 ounce of raw almonds has 164 calories, 6 grams protein, 14 grams of healthy fats, 6 grams of carbohydrates. Almonds are high also in monounsaturated fatty acids, aka MUFA – the good kind of fat.
You can serve this cannoli dip with anything you choose, but remember that fruit is always a good option! This Cannoli dip is an excellent dip for fruits like strawberries and apples. And as always, enjoy this recipe in moderation. Nuts are still a calorically dense food, and this recipe is no exception!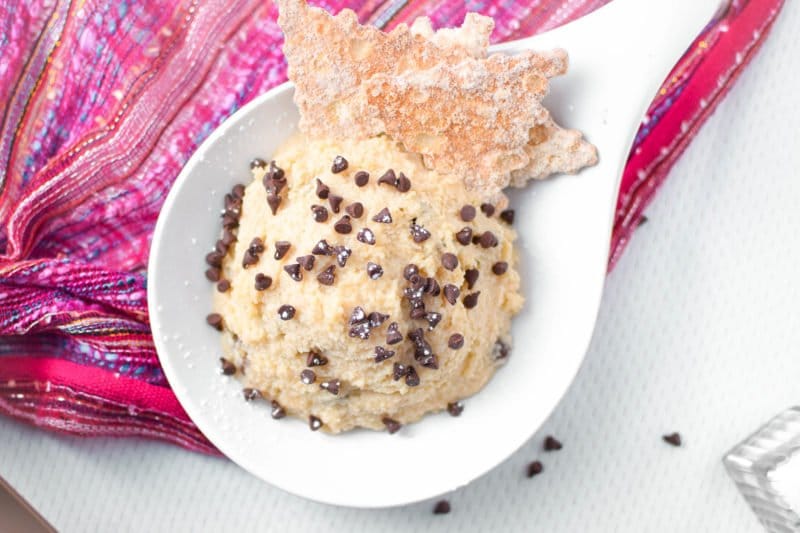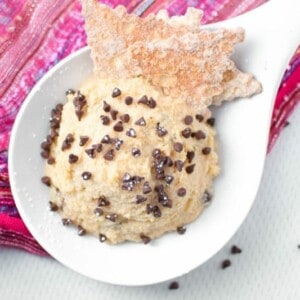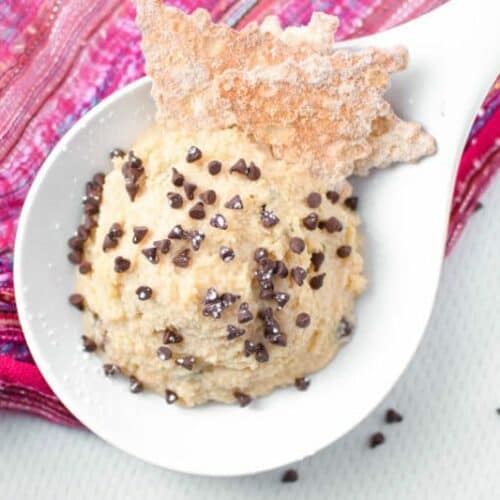 Vegan Cannoli Dip
Vegan Cannoli Dip made of almonds, cashews, pistachios and coconut milk.
Ingredients
1

cup

raw almonds

2

cups

raw cashews

¾

cup

full-fat coconut milk

½

teaspoon

vanilla extract

1

teaspoon

pure almond extract

¾

cup

confectioners sugar

8

ounces

vegan cream cheese

2

tablespoons

pistachios

shelled and crushed
Instructions
Place the almonds in a small saucepan and cover with cold water. Place over the stove on high until the water begins to boil. Allow the almonds to boil for 60 seconds before removing them from the heat. Drain and run under cool water.

When cool enough to touch, gently peel the skin from the outside of the almond using your nails or by rubbing your index finger and thumb together with the almond in between.

Return the peeled almonds and add the cashews back to the saucepan and cover with cold water.

Place the saucepan over high heat. Once the water begins to boil, add a cover and reduce the heat to low and let the nuts simmer for 20 minutes.

Drain the nuts and place them in a food processor or blender.

Begin pulsing on high in 15-second intervals, stopping to scrape the sides in-between times. It will take several minutes of pulsing to turn the nuts into a fine consistency.

When you stop to scrape the sides, if the mixture seems dry, intermittently add a tablespoon of coconut milk until a total of 12 tablespoons are added.

Continue to pulse until the mixture becomes creamy. Then pulse for another 2 minutes. Check for yourself, the texture should be like hummus, smooth with not a lot of grit.

Once the nuts are at or just near the consistency you desire, you can begin to add the additional ingredients.

Add the vanilla and almond extract first and pulse for another 30 seconds.

Then add the powdered sugar, pulse again.

Then add the vegan cream cheese. Pulse again until completely smooth.

Put in your favorite serving dish. Garnish with raw cacao nibs and chopped pistachios. Enjoy!
Nutrition
Serving:
1
tablespoon
|
Calories:
60
kcal
Did you make this recipe or have a question?
Join hundreds of members inside private Well With Cannabis Community for help, support, and to share your edible creations!