Welcome to The Millennial Garden, a place where I can share with you my passion for gardening and growing my own food, while hopefully inspiring and helping you to do the same.

 Welcome to the Millennial Garden!
Hi there! I'm Emily Kyle I am a registered dietitian nutritionist who is obsessed with my garden, growing & producing my own food. I am equally obsessed with my iPhone and Instagram.
The Millennial Garden is a place where I can share with you my passion for gardening and growing my own food, while hopefully inspiring and helping you to do the same. I invite you to learn more about The Millennial Garden and how you can join the movement!
The 'Millennial' Word
I Hate Being Called a Millennial.
Whenever anyone completely generalizes an entire group of individuals, people tend to get pissed.
So when people say that all Millennials are lazy, irresponsible, unmotivated, and entitled – I get really pissed – because to my very core, I am the opposite of all of those things.
Here at The Millennial Garden, I am breaking stereotypes.
I have two goals for The Millennial Garden:
To break the stereotype that Millennials are too lazy or apathetic to nutrure a garden and produce their own food.
To break the stereotype that gardening, producing your own food, and sustainability is just for the older generation – or 'crunchy' folks.
I am embracing the unity of all generations. I am doing something that I love with the goal that I will help others, help the environment and my community.
I am doing it with a full set of makeup on, an iPhone in my hand, while documenting it all on Instagram ('cause I'm a Millennial in the Garden – ya know 😉 )
Growing Up in the Garden
My love for gardening, the earth, and Mother Nature started from a very young age. My beautiful, wonderful mother Tracy is a Certified Master Gardener and had my sister and I in the dirt from the time we were little babies.
My mothers garden in her backyard of our small town village is something out of a Better Homes & Gardens magazine. A labor of love for over 26 years, her garden still attracts strangers to come and marvel at her creations.
Some of my earliest memories are with my sister in our back yard, we had our very own play house, and we would spend our summer days making 'potions' from all the beautiful leaves and flowers and petals we found. We even had our own real life "secret garden", a picture prefect scene from the 1993 film The Secret Garden.
As my sister and I got older, our mom's garden became more and more famous. Because we lived so close to the school, my mom offered to host a field trip for my kindergarten class, we all got to walk down to her house and explore the garden when we were learning about plants in class.
The tradition suck and year after year she had kids come through the garden and marvel at her yard. As I got older and into middle school and high school, I still would have people say to me "oh your mom is the one with the garden!".
A Garden of My Own
My husband and I were lucky enough to move into our first & forever home about three years ago. We have almost 2 acres of land, which is just perfect for our backyard garden and hopefully a pond in the future.
We are most certainly not Master Gardner's, nor do we claim to be. But we do enjoy sharing the knowledge we have gained over farming out own land over the past three years. We have had many successes and many failures, and a lot of smiles and laughs along the way.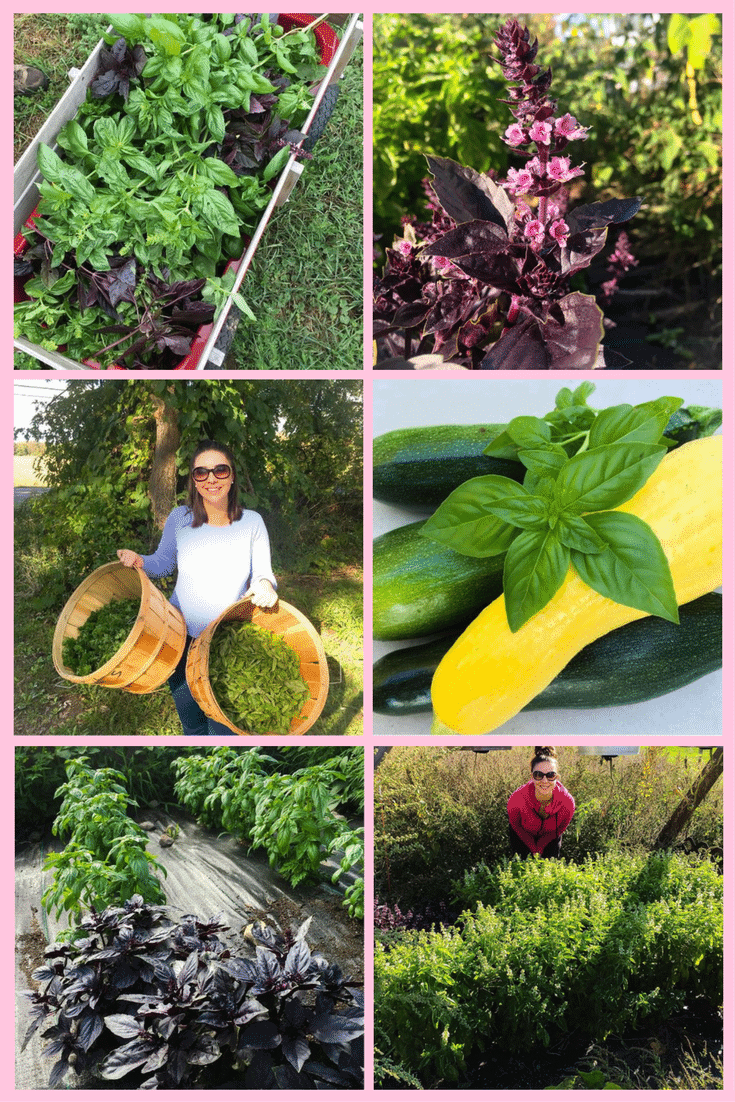 We hope that The Millennial Garden helps to inspire you to start a garden of your own.