Are you ready to get healthy & stay happy, without ever having to diet again?
My name is Emily Kyle and I am a holistic minded registered dietitian nutritionist with a mission to help you say good-bye the diet trap – for good!
If you are sick of counting calories, yo-yo dieting, obsessing over food, or hating your body, you've found the right place.
I will help you create an intentional, mindfully-led lifestyle built on the foundation of health & happiness.
Here at the Emily Kyle Nutrition blog I share my love for all things holistic health including delicious plant-centric, anti-inflammatory recipes, Mindful and Intuitive Eating approaches, and strategies to build the happy & healthy lifestyle you've always dreamed of.

How I Can Help You
Do you wish that eating healthy could be effortless?
That making the right choice came naturally to you?
Have you started a diet or exercise program that lasted for a week and left you feeling hungry, tired, and more desperate than when you started?
Diets simply do not work because they are a "quick fix" for a wide set of problems. They are not personalized to you, your whole being, your circumstances and your lifestyle.
When we work together, you will see why it can become easy to develop a happy and healthy lifestyle through small, yet effective, lifestyle habit changes.
I believe that in life, as the great Tony Robbins once said: "It's not what we get in life that makes us happy, its who we become."
I want to help you become the best version of yourself, so you enjoy living your happiest and healthiest life possible.
Individual Nutrition Coaching

Discover individual nutrition coaching programs with Registered Dietitian Nutritionist Emily Kyle

Online Training Programs

Work online at your own pace with expertly designed Online Training Programs

Media and Consulting

Nutrition consulting and communications for brands, companies & PR agencies
My Food Philosophy
My food philosophy has changed a lot over the years. You see, I used to think that my job was to simply help people lose weight.
Now, I realize that is absolutely not my job, and I rarely ever talk about weight loss anymore.
My job is to help people to realize that their health and wellness is not dependent on their weight, and that they are more valuable and worthy than a number on the scale.
I truly believe that all foods in moderation can have a place in a happy & healthy lifestyle. I eat Oreo's often. I eat kale often. I enjoy both and don't spend time obsessing over either.
Life is too short to be anything but happy. I am here to show you that food should not be a source of anxiety or stress, but rather happiness and joy. 
Welcome to Emily Kyle Nutrition
Behind this computer screen, the perfectly styled photos and social media accounts, I am a real live human being trying to make a difference in this world.
My blog is my little piece of the internet where I get to share with you my thoughts and feelings surrounding everything I know about health, wellness, & nutrition.
In today's society, it is too easy to forget about the real person behind the screen and it can be difficult to make that personal connection in the online space, which is why I wanted to take some time to make that personal connection with you today.
You see, every day I get to make wonderful connections with the women that I serve all around the world, and I love that!
I just want to make sure you feel that my connection back to you is equally as genuine and sincere.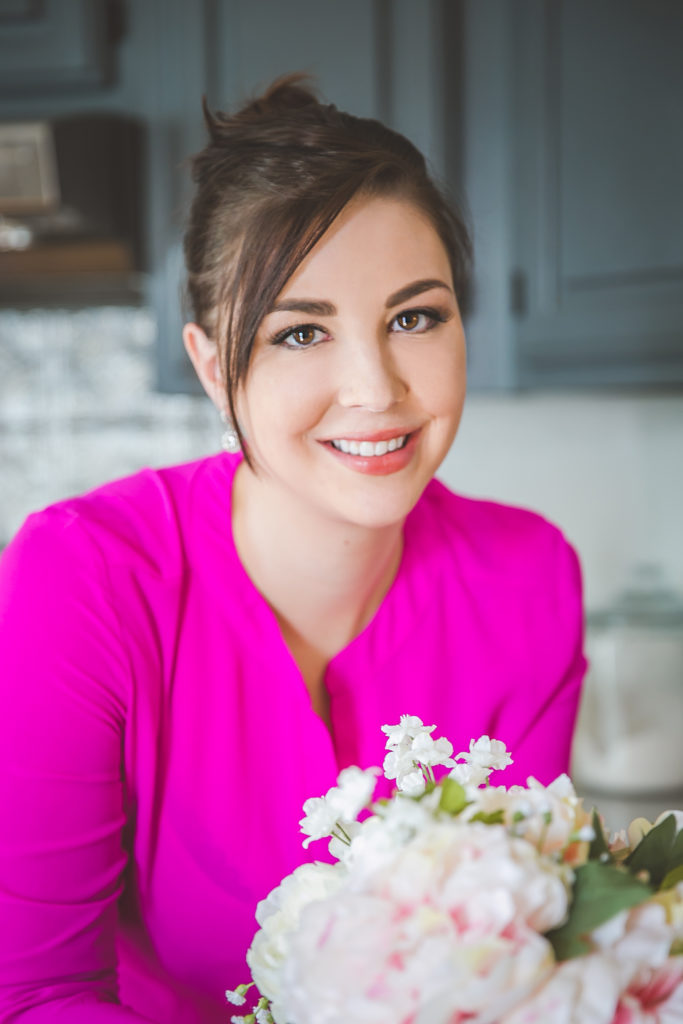 You deserve to get healthy & stay happy, once and for all.
I can help.


To help you get started with your happy & healthy lifestyle today, I created an awesome resource library to help you with exactly what you need!
Enroll Today!

Get Healthy & Stay Happy, Without the Diet!

Wellness Wednesdays Newsletter

Holistic health & wellness delivered directly to your inbox!

Join the Community

A private holistic health & wellness community!

Free Meal Plan

Download the 16 page eBook of easy-to-make meals complete with a grocery list!

Free Mindful Eating Course

Sign-up today to start your Free 3-day Video Training Course!

The Millennial Garden

Learning how to grow and produce your own food!

Download the FREE Checklist!

10 Things More Important than Counting Calories

Take the Quiz!

Are you your own best health & wellness advoacate?

Download the FREE Checklist!

99 Ways to Practice Self-Care

Take the Quiz!

Do you have disordered eating habits?

Grab the Worksheet!

5 Bosy Positive Affirmations - for when you need them most!

LETS STAY CONNECTED
Subscribe to the Wellness Wednesday Newsletter - holistic wellness, health & happiness delivered directly to your inbox!

The following two tabs change content below.
Hi there! I teach women like you how to get healthy, and stay happy, without ever having to diet again! To help you, I provide individualized nutrition coaching and have created
The School of Health & Happiness
, an online training program to help you develop a positive relationship with food. This blog focuses on holistic health, plant-centric, whole food
recipes
, and real-life Mindful & Intuitive Eating Practices.
Learn more here
.
Lets Connect!   
Facebook
»
Instagram
» ♥
Latest posts by Emily Kyle (see all)