This post may contain affiliate links, to find out more information, please read my disclosure statement.
Discover how the LEAP protocol combined with MRT Food Sensitivity Testing can significantly improve the quality of life for those living with autoimmune and inflammatory conditions.
Why the LEAP Protocol and MRT Testing?
I never knew what type of dietitian I wanted to be until I experienced my own health crisis in the Spring of 2017.
After being bedridden for nearly two months, with little to no answers from my doctor, I was ultimately given a vague diagnosis, an unhealthy amount of prescription medications, and a 'we don't know how to help you, but consider seeing a functional medicine doctor' sympathy statement on my way out the door.
My condition was made worse by the current Western medicine approach of only treating the current symptoms and not the underlying cause of disease. I spent nearly two months in my bed, unable to care for myself or my son, plagued by fatigue, mystery pain, and a life threatening infection that went untested, and untreated, for two weeks.
It wasn't until I started to see an Integrative and Functional Medicine practitioner that I was able to heal myself with a food-based approach that included an elimination diet, a very specific supplement regimen, and a true adoption of a holistic lifestyle.
From that experience, I vowed that I would learn to practice functional nutrition in order to help others like myself who live with the terrible, debilitating symptoms of autoimmune disease and mystery inflammatory conditions.
Over the past two years I have studied functional nutrition and the best way to treat conditions sparked by what is known as a food sensitivities, such as autoimmune and inflammatory conditions.
I sought out the gold standard in food sensitivity testing to use in my practice and ultimately went back to school to become a Certified Lifestyle Eating and Performance Therapist trained to administer and interpret the results from the patent Mediator Release Test (MRT).
This comprehensive training was developed by a team of dietitians, physicians, immunologists, and medical business professionals with more than 100 years combined experience in treating food sensitivity related conditions.
Lifestyle, Eating and Performance Therapy (LEAP) is the most strategic method of dealing with food sensitivity related illness that you can find anywhere in healthcare today.
This test and dietary protocol have been used to successfully treat thousands of patients with IBS, migraines, fibromyalgia, autism, ADD/ADHD, IBD, urticaria, chronic fatigue syndrome, obesity, and more over the past decade.
In this article you will learn more about the MRT Food Sensitivity Test, who would benefit from the test, how MRT compares to other food sensitivity tests, and how the LEAP Dietary Protocol is implemented to provide the quickest symptom relief for those with inflammatory health conditions.
In This Article, You Will Discover:
What Are Food Sensitivities?
What is the Difference Between an Allergy, a Sensitivity an Intolerance?
What is the MRT Food Sensitivity Test?
How Does the MRT Test Work?
Who Does the MRT Food Sensitivity Test Help?
How is the MRT Food Sensitivity Test Different from IgG, Elisa IgG, or ALCAT Testing?
LEAP/MRT Food Sensitivity Testing Testimonial for Rheumatoid Arthritis
My experience with LEAP and working with Emily Kyle Nutrition was nothing short of incredible. I had been struggling with rheumatoid arthritis for a couple of years. I went through a situation that is actually quite common—the doctors knew I had an autoimmune disease but they needed it to get worse before they could do anything about it. A year later I went back to the doctor practically unable to move due to the swelling and stiffness. I was diagnosed with RA and put on methotrexate.I chose to work with Emily because it's obvious that she cares about her clients and she was the only one around who offered the LEAP program. The LEAP program goes much further than the food sensitivity tests you see on Groupon. What you ate immediately before the bloodwork does not affect the results at all. The results came in one week later and were very easy to understand. The LEAP test proves that each person is different. I would go as far as to say that no two LEAP tests are the same! Luckily, Emily made it very easy for me to grasp the changes that were going to immediately be made to my life and we created a food plan. The one big thing we discovered was that I am very sensitive to salicylic acid. Emily went above and beyond to educate me on what that was and what it meant to me and how I could live with it.Emily was always available if I had a question and she checked in with a phone call every week. She helped me to stay on track and kept in touch through the entire 2 months. The experience was life-changing, to say the least. At this moment I am going on 7 weeks without taking methotrexate. The swelling and stiffness that I had from the RA have not come back! I wake up in the morning able to jump right out of bed with no symptoms at all. It truly is incredible how what you eat affects your entire life.I would 10/10 recommend working with Emily Kyle Nutrition. She helped me to get rid of all the RA symptoms I was experiencing on a daily basis and get back to a normal life. Thank you, Emily!
2019-05-07T10:25:48-04:00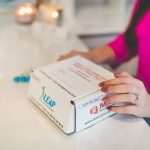 https://emilykylenutrition.com/testimonials/leap-mrt-food-sensitivity-testing-testimonial-for-ra/
What Are Food Sensitivities?
Food sensitivities are a very complex immune system reaction that can cause individuals to feel sick and to display a variety of adverse symptoms such as digestive issues, headaches, joint and muscle pain, fatigue, weight imbalances, and more.
In the case of food sensitivities, the immune system reacts to various food substances that cause the release of chemicals called mediators, (such as histamine, prostaglandins, cytokines) from the white blood cells in the body.
These mediators cause inflammation, pain, and other symptoms that are negatively associated with food sensitivities. There are many different cells that have different profiles of mediators, many mechanisms that cause mediators to be released, and many different mediators themselves.
What is the Difference Between an Allergy, a Sensitivity an Intolerance?
Food allergies, food sensitivities, and food intolerances are often used interchangeably, and incorrectly. In fact, there is an active debate in scientific and medical circles as to how to define and use these three terms.
The general consensus is that a food allergy can be defined as any adverse reaction to food that involves our immune system. This further breaks down into two kinds of reactions, a food allergy and a food sensitivity. A Food Intolerance does not involve the immune system.
What is a Food Allergy?
The best-known example of food allergy is also its least common, and most dangerous. Anaphylactic shock is a severe hyper-reaction of the immune system caused by a massive release of histamine and other chemical mediators from certain types of white blood cells called mast cells and basophils. Not everyone with food allergies experiences anaphylaxis.
Food allergies affect about 1-2% of the population and accounts for only a small percentage of all adverse food reactions. People suffering from a food allergy can often identify what foods they are allergic to without the help of a doctor or diagnostic testing.
What is a Food Sensitivity?
A food sensitivity, also known a a delayed food allergy, is different from a true food allergy. Delayed reactions manifest in many different ways, and they can affect any organ system in the body. The can take anywhere from 45-minutes to several days for symptoms to become apparent.
The delayed onset of symptoms and complex physiological mechanisms involved in food sensitivities make them an especially difficult puzzle to try to solve, other on your own or with most laboratory serum tests.
It is a fact that food sensitivities often go undiagnosed or misdiagnosed. The treatments prescribed usually provide only temporary relief that mask the symptoms instead of addressing the root cause of the problem.
Researchers do not have all the answers to food sensitivities, and there is still much to be learned about how food sensitivities develop. The following are the most widely accepted factors that cause food sensitivities:
Poor digestion
Unbalanced gut flora
Chronic stress or severe trauma
Immune system overload
Genetics
Toxic-induced loss of oral tolerance (overexposure to chemicals)
What is a Food Intolerance?
Food intolerances can produce some digestive symptoms that are similar to food sensitivities, but the reaction doesn't involve the immune system. Instead, when the food in question is consumed, it is not properly digested and begins to ferment inside the gut.
The best example of a food intolerance is lactose intolerance. This condition is characterized by bloating, loose stools or diarrhea, and gas. Lactose intolerance is caused by an inability of the body to produce enough of the enzyme lactase, which breaks down lactose, the primary sugar found in milk.
Avoiding milk products or supplementing the diet with the lactase enzyme is the best way for a person with lactose intolerance to overcome the problem.
What is the MRT Food Sensitivity Test?
Food sensitivity reactions affect between 20-30% of the US population. The Mediator Release Test (MRT) is the most accurate test available to identify foods, additives, and chemicals that are causing food sensitivity reactions.
MRT is a patented blood test that quantifies how strongly your immune cells react to the food and food chemicals tested my measuring intracellular mediator release indirectly.
When released from immune cells, chemical mediators such as histamine, cytokines, and prostaglandins produce damaging effects on body tissues, leading to the development of food symptoms.
Identifying which foods and food chemicals are causing one problems is the first step towards improving the health of those suffering from food sensitivities.
How Does the MRT Test Work?
Mediator Release Test is an indirect method of accurately measuring mediator release. MRT does this by measuring changes in the liquids to solids ratio of youe blood after your blood as been exposed and incubated with the test substance.
It accounts for all reactions by your immune cells. This is done as an indicator that your immune cells have released chemical mediators such as histamines and others. Significant reactions are broken into either reactive or moderately reactive categories and insignificant reactions in the low-reactive category.
All measurements are made using the most accurate method of measurement, ribbon technology, currently available by Oxford Biomedical Technologies, Inc.
Who Does the MRT Food Sensitivity Test Help?
Millions of Americans suffer from food sensitivities and related chronic health conditions every day, without relief.
If foods and food additives in the diet are causing the illness, whatever medications are taken will ultimately fail because they only mask the symptoms. They don'y treat the underlying cause of the symptoms.
If food sensitivities are causing your illness and you don't properly address them, you could easily end up suffering for many years, spending thousands of dollars for treatments that will never work.
Over the years, the MRT Food Sensitivity Test has helped to provide answers and true healing to those suffering from the following conditions:
Irritable Bowel Syndrome (IBS) and Irritable Bowl Disease (IBD)
Migraines & Other Headaches
Fibromyalgia
Arthritis, Joint Pain & Muscle Pain
Autism, ADD & ADHD
Urticaria
Chronic Fatigue Syndrome
Obesity or Weight Imbalances
Mystery symptoms such as: acid reflux, skin eruptions, brain fog and more.
How is the MRT Food Sensitivity Test Different from IgG, Elisa IgG, or ALCAT Testing?
The thing that makes food sensitivities complicated is the various ways that the immune system can respond in hypersensitivity. Because there are different ways the immune system can respond, there are different approaches researchers have tried to identify reactive food and food chemicals.
MRT Compared to IgG Testing
There are a number of advantages of MRT over any form if IgG testing. MRT is an endpoint test, meaning that all the immune based adverse reactions end up causing mediator release. MRT does this without caring about the mechanism.
In fact, MRT is able to take into account all the actions of all mechanisms, whether they are antibodies or other, because all of them ultimately cause white blood cells to release mediators.
MRT is able to account for a much wider array of reactions than the relatively simple IgG testing. MRT is also able to identify reactions to chemicals. Overall, MRT is more accurate and useful clinically.
ELISA IgG Testing
This test quantifies how much IgG you are producing to a specific food, with the assumption that high levels of IgG are only a bad thing. There is a specific type of immune reaction called Type 3 Hypersensitivity that can involve IgG or another antibody called IgM. When IgG is involved in triggering mediator release, this testing will be very helpful.
Unfortunately, there are three very serious limitations of IgG testing:
High levels of IgG can be either good (suppressing of an immune response) or bad (causing an immune response). But you cannot tell which is good IgG or which is bad IgG through this testing. Just because you have a high level, it may actually be good, not bad.
IgG only plays a minor role in conditions like IBS, migraine and fibromyalgia. Instead, research shows that Type 4 Hypersensitivity is the primary type of reaction. Type 4 Hypersensitivity doesn't involve IgG or any other antibodies.
IgG testing cannot identify reactions to chemicals like food additives. It is clearly documented that food chemicals play a very important role in provoking symptoms in many conditions. If you cannot identify these reactions, you could very well be missing very important information that can impact your health.
MRT Compared to ALCAT Testing
The ALCAT Test was invented and patented by the same physician who invented and patented the MRT test, Dr. Mark Pasula. The two technologies are similar, yet separately patented, which means there is a unique difference.
The main difference between the two tests is in terms of accuracy and reliability. Side by side studies have shown the MRT text to be more accurate, with higher sensitivity and specificity, and to have higher split sample reproducibility than ALCAT.
It is a good, but older method that has been replaced by MRT testing.
LRA by ELISA-Act Compared to MRT
This test is somewhat of a mystery as to what it actually measures and how that correlates with mediator release and with an involvement in IBS, migraine, fibromyalgia, or other food sensitivity-related conditions.
The company that invented it makes claims about its accuracy, reproducibility, and validity, but in fact there are no actual third party studies that conform any of their claims. Nor have their own studies related to the same been published.
In addition, the actual methodology is not described or validated in any peer review publications, yet they claim that it is. Therefore it is not possible to assess and compare it's strengths and weaknesses to MRT.
The main difference between MRT and ELISA-Act is that of scientific validation. There are studies published on MRT that clearly show the methodology, accuracy, ability to discriminate between health and sick populations, etc. They clearly tie the relationship to what MRT is measuring to the physiological basis of adverse food reactions in IBS, migraine, fibromyalgia, and other food sensitivity-related conditions.
MRT Compared to Other Food Sensitivity Tests
There are dozens of food sensitivity tests out there on the market today, all claiming to be the 'best'. Unfortunately, many of these tests are not reliable, accurate, or evidence-based, leading to patients wasting hundreds of thousands of dollars every year.
For a comprehensive review of the MRT test compared to other food sensitivity tests out there on the market today, review the evidence-based research presented by Functional Nutrition Answers on What is the Best Food Sensitivity Test.
Book A Consult with a LEAP Therapist
The LEAP/MRT Food Sensitivity Clarity Consultation Call will take approximately 30-45 minutes to allow for a thorough evaluation of your current and past health history to decide if you are a right fit for the program.
Please take a few moments to let me know about yourself and your goals for working together by filling out this application. This application is required for our call to occur. If I do not feel that we are a good fit to work together at this time, you will be kindly notified and our call will not take place.
Once your application is approved, you will receive confirmation via email, where you can then set up your account in the Practice Better portal.
DON'T FORGET YOUR MEAL PLAN
If you're looking for additional help in meal planning or discovering new and delicious recipes to try, be sure to download my Free eBook – The Happy & Healthy Flexible Meal Plan below:
Have you tried this recipe? Be sure to tag me on Facebook, Instagram, or let me know in the comments below ♥

Welcome! I'm Emily Kyle, a nationally recognized media registered dietitian nutritionist & holistic cannabis practitioner providing holistic health care for those living with autoimmune and inflammatory conditions. To help you, I offer food sensitivity testing, cannabis education, and this blog which provides free resources including anti-inflammatory recipes, holistic health, wellness and nutrition related articles, and evidence-based cannabis education.