Learn how to make a warming cannabis hot toddy infused with oranges, rosemary, and a cannabis tincture, and for that extra kick, feel free to add additional whiskey or bourbon.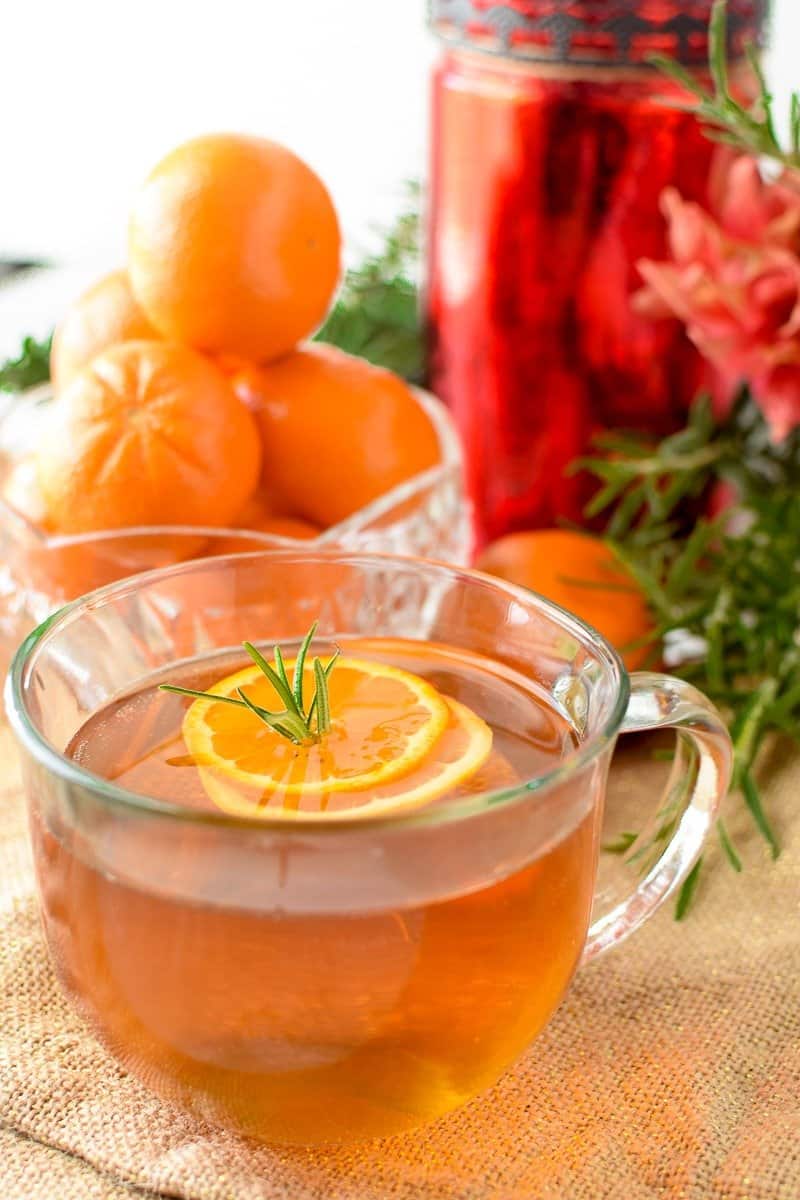 Features
A super simple cannabis hot toddy recipe
Multiple different cannabis infusion options to choose from
Ways to customize this drink and make it your own
Why You Will Love This Recipe
A hot toddy is a warm cocktail made from liquor, citrus fruit, water, and honey commonly sipped before bedtime or to ward off a cold.
Members of my Well With Cannabis Community will tell you it is the best warm drink to enjoy in the wintertime.
In this recipe, we'll take it one step further and infuse this hot toddy with cannabis for the ultimate experience.
Continue reading to learn more about infusing a traditional hot toddy with your choice of cannabis tincture, the benefits of the ingredients used, and the full recipe with printable instructions.
---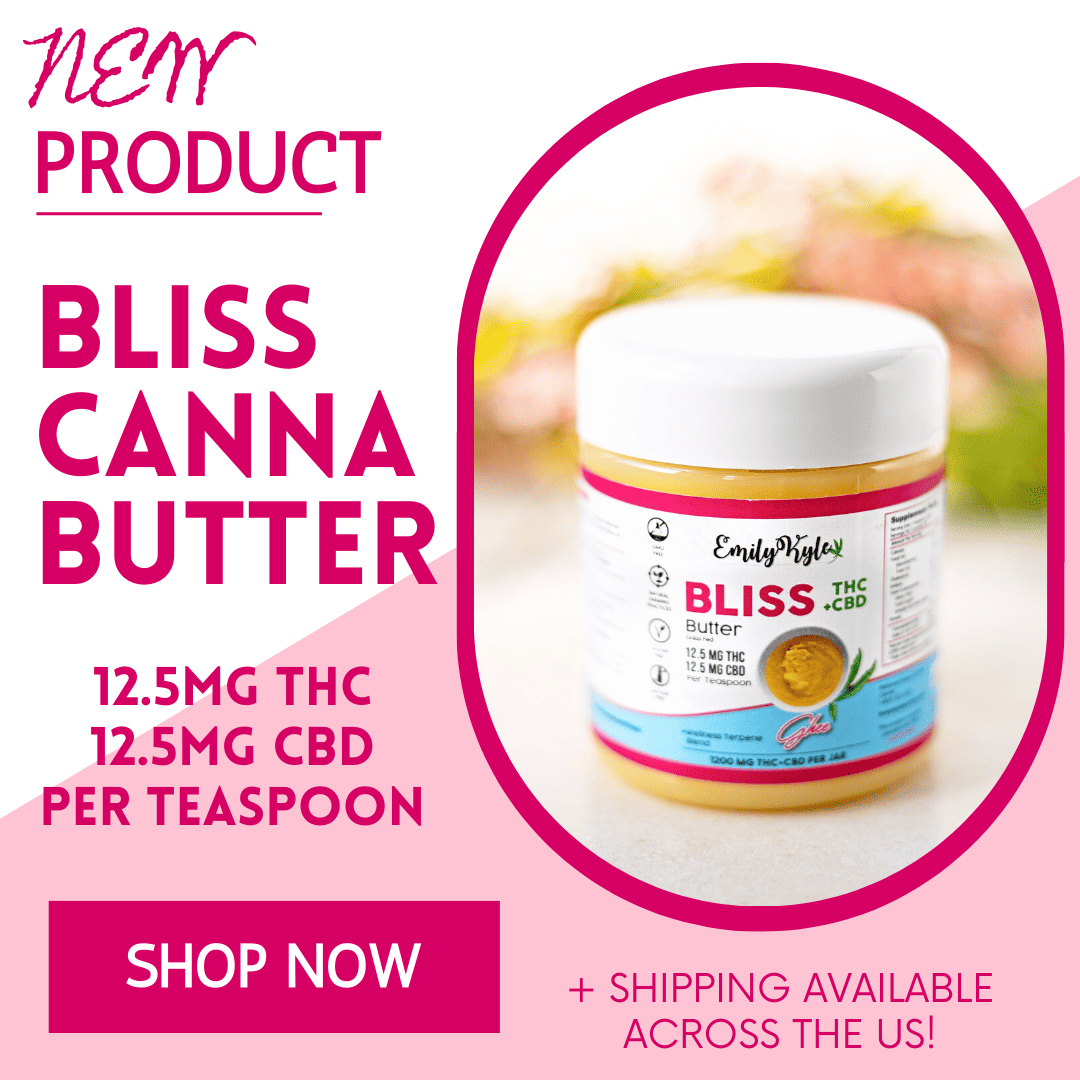 Skip the hard work and have perfectly dosed, delicious, pure Bliss Cannabutter delivered directly to your door! Shop Now →
---
Ingredient Notes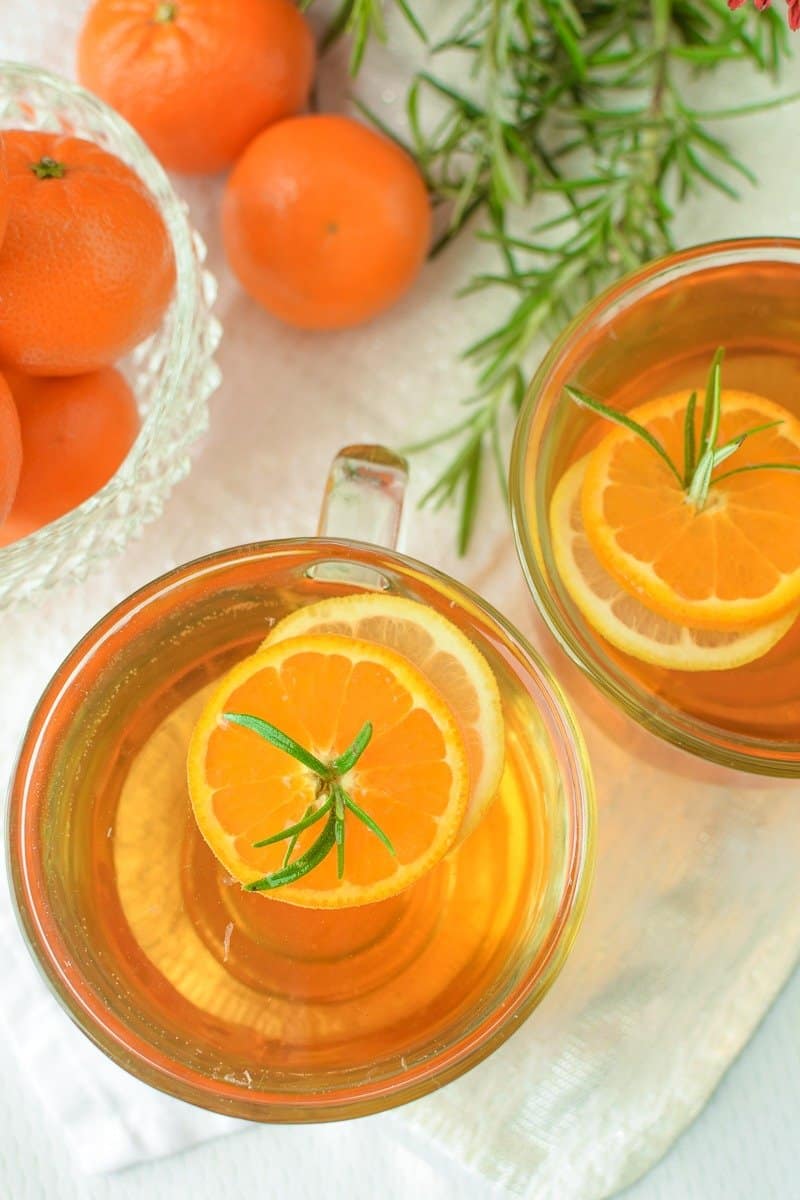 Water
Oranges
Rosemary
Cannabis tincture: find different tincture options in the alternative infusion section below
Honey: regular or cannabis-infused honey
Whiskey: or bourbon – optional
Note: a complete list of ingredients with amounts and printable instructions is located in the recipe card below.
Alternate Infusion Options
I am always trying to teach people that there is no one right way when it comes to making cannabis edibles and cannabis recipes.
There are many different ways to achieve the same result.
Stir in Cannabis Alcohol Tincture
If you have a homemade cannabis alcohol tincture, sometimes called the green dragon, prepared, this can also be an easy way to infuse.
You will want to use the cooking process to evaporate some alcohol left in your tincture.
Cooking off the alcohol will leave behind the important cannabinoid compounds while removing the strong alcohol taste.
Hot Toddy Ingredients
Have you ever had a hot toddy before?
A hot toddy, a hot whiskey in Scotland, is a warm cocktail made of water, honey, herbs, spices, and liquor – served traditionally before bed or during cold weather conditions.
Not only does it taste amazing, but old wives' tales claim this delicious drink may help to ease symptoms associated with common ailments such as the cold or the flu.
In How to Drink, Victoria Moore describes the drink as "the vitamin C for health, the honey to soothe, the alcohol to numb."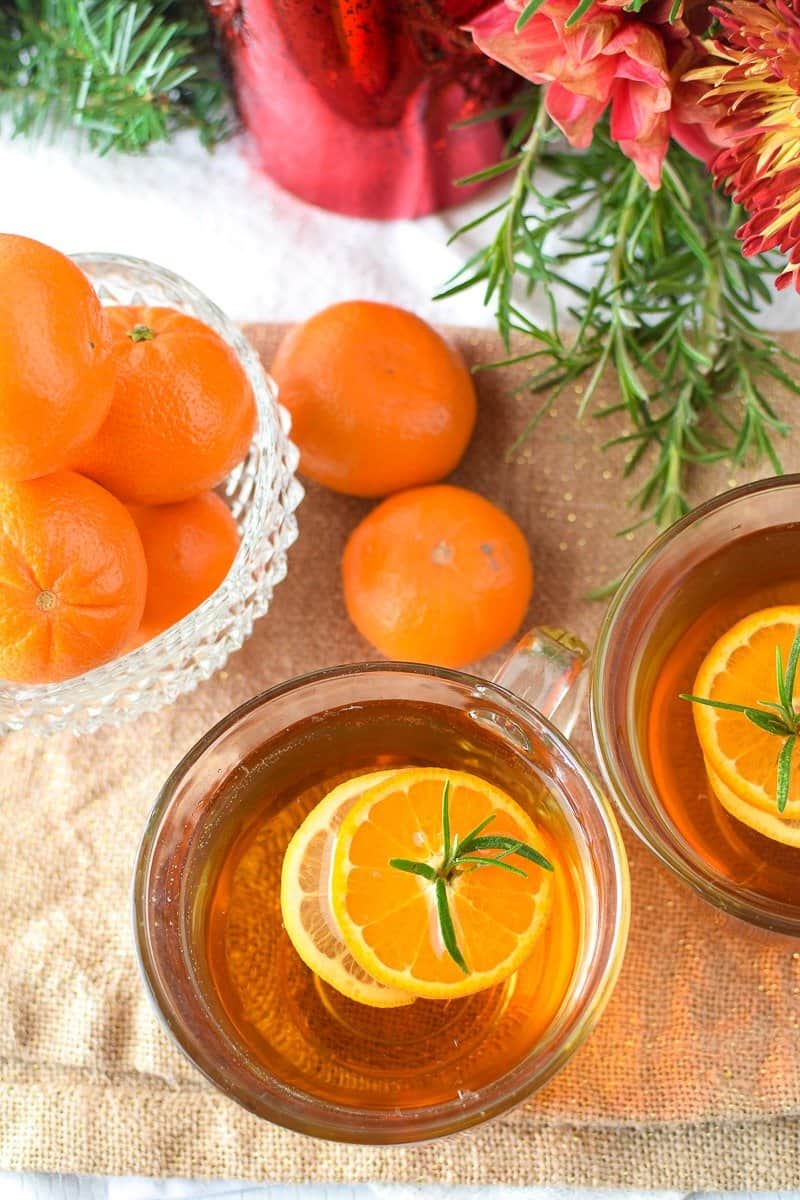 The Health Benefits of Honey
Unlike refined sugars like granulated white sugar or high-fructose corn syrup, which can cause a host of problems in the body if consumed too frequently, honey is considered an all-natural sweetener.
When purchasing honey for medicinal purposes like this recipe, sourcing raw, local honey may be best for your body and immune system.
Raw honey is likely to make you feel better, given its natural anti-fungal and antibacterial properties.
Raw honey is also a source of antioxidants, important components that help to block free radicals in the body and to protect our cells.
These antioxidants help to prevent a host of diseases, making them a natural immune system booster and defender.
The Health Benefits of Rosemary
Rosemary is a popular herb in traditional cooking but has many medicinal benefits, making it the perfect addition to this healing drink.
Since ancient times, rosemary has been used anecdotally to relieve pain, improve memory, boost the immune system, and even promote hair growth.
During the holiday and winter months, when the cold and flu are common, rosemary is an excellent herb to use because it helps to soothe a cough which can often be bothersome at best and painful at worst.
The Health Benefits of Mandarin Oranges
Mandarin oranges are an excellent addition to this hot toddy because they lend their sweet, delicate flavor and impressive health benefits and nutrient profile.
Mandarin oranges are most noticed for their exceptionally high vitamin C content, which has been proven to help the immune system fight infection.
Just one mandarin can provide up to 80% of your daily vitamin C intake.
Determine The Dose
Want to get a more accurate guesstimate of the potency of your cannabis infusions and extractions? Try my popular edibles dosage calculator. Not sure what your perfect dose is? Learn more here.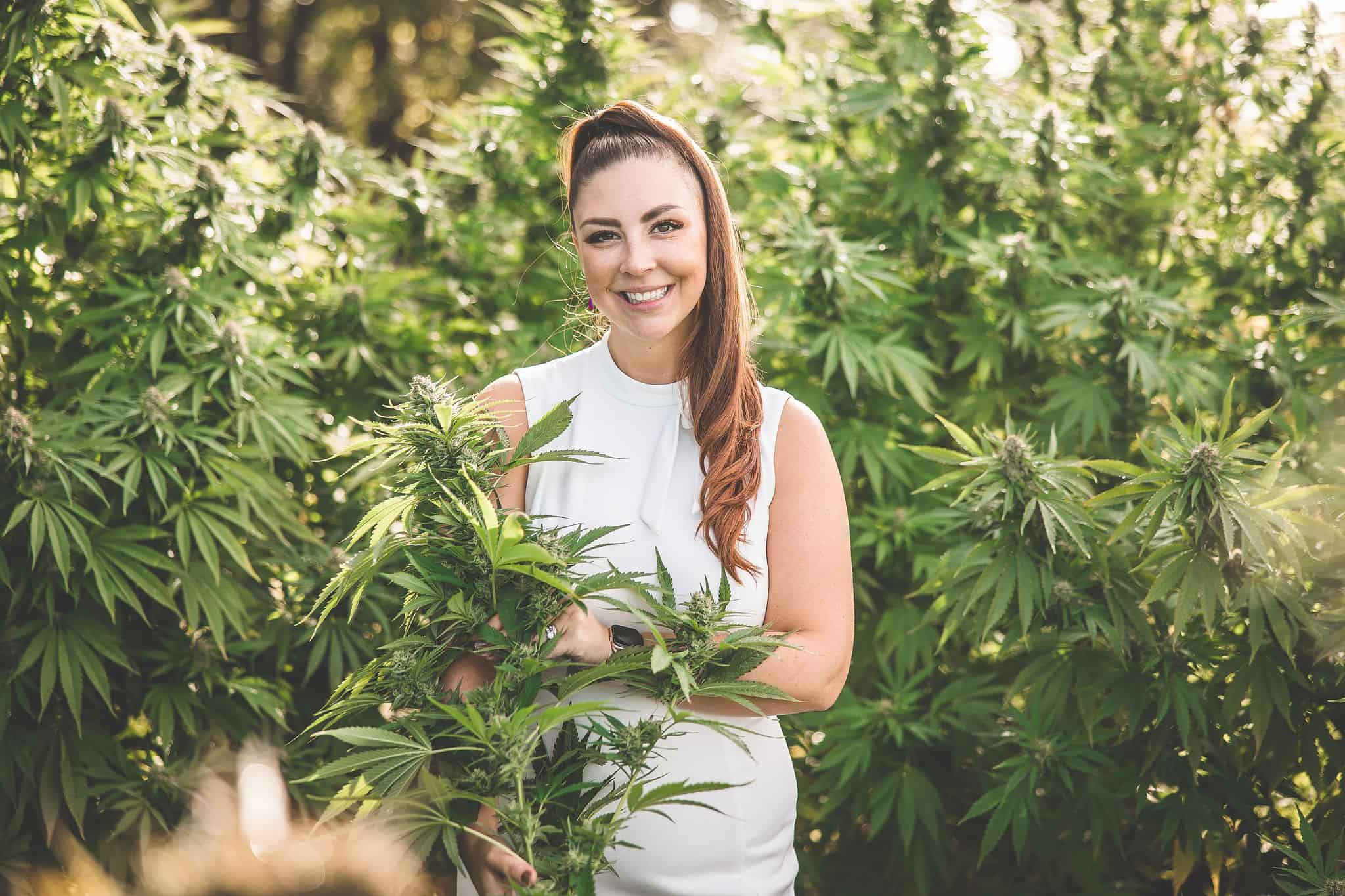 Join thousands of like-minded cannabis lovers from across the world inside a censor-free forum where you can explore the health benefits of cannabis and truly learn what it means to live Well With Cannabis →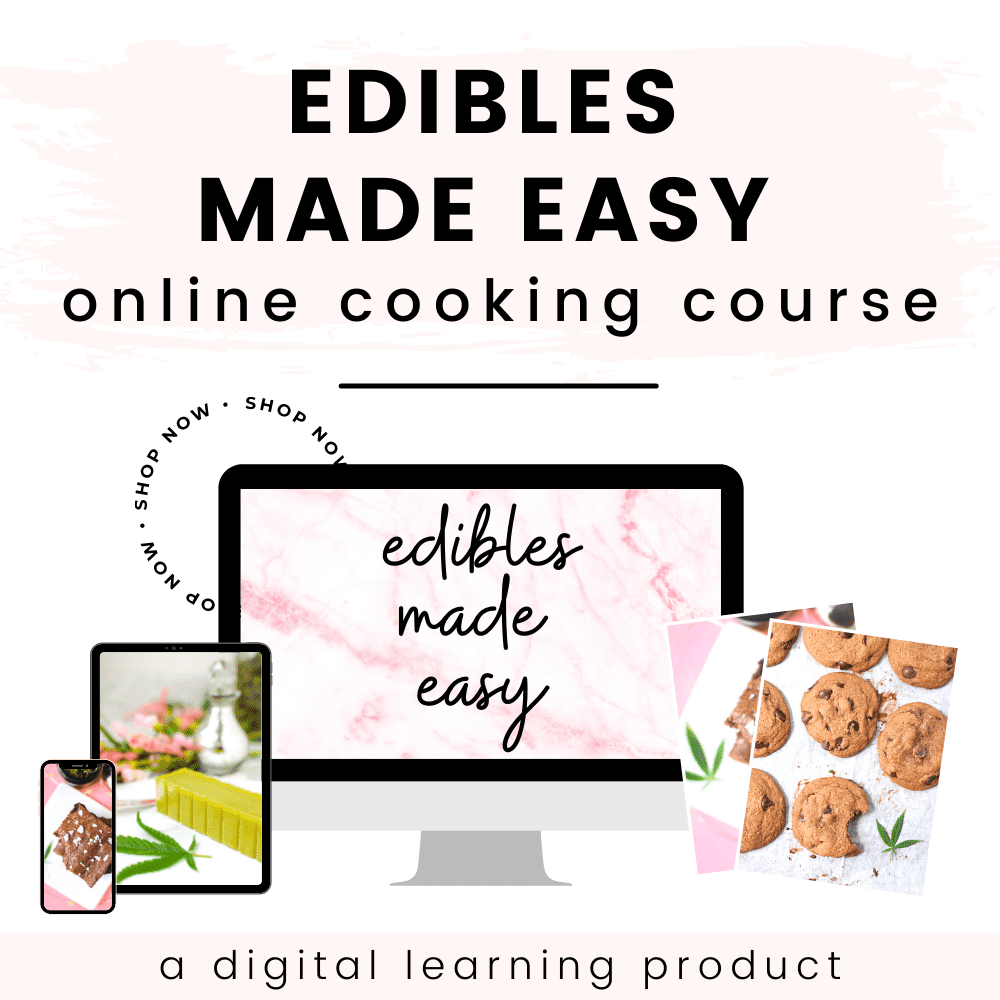 Take your edibles to the next level…
My Edibles Made Easy Online Cooking Course will teach you how to easily make cannabis edibles and topical recipes at home. This step-by-step video course will teach you how to infuse, extract, and create edibles with many different product types – all from the comfort of your own home.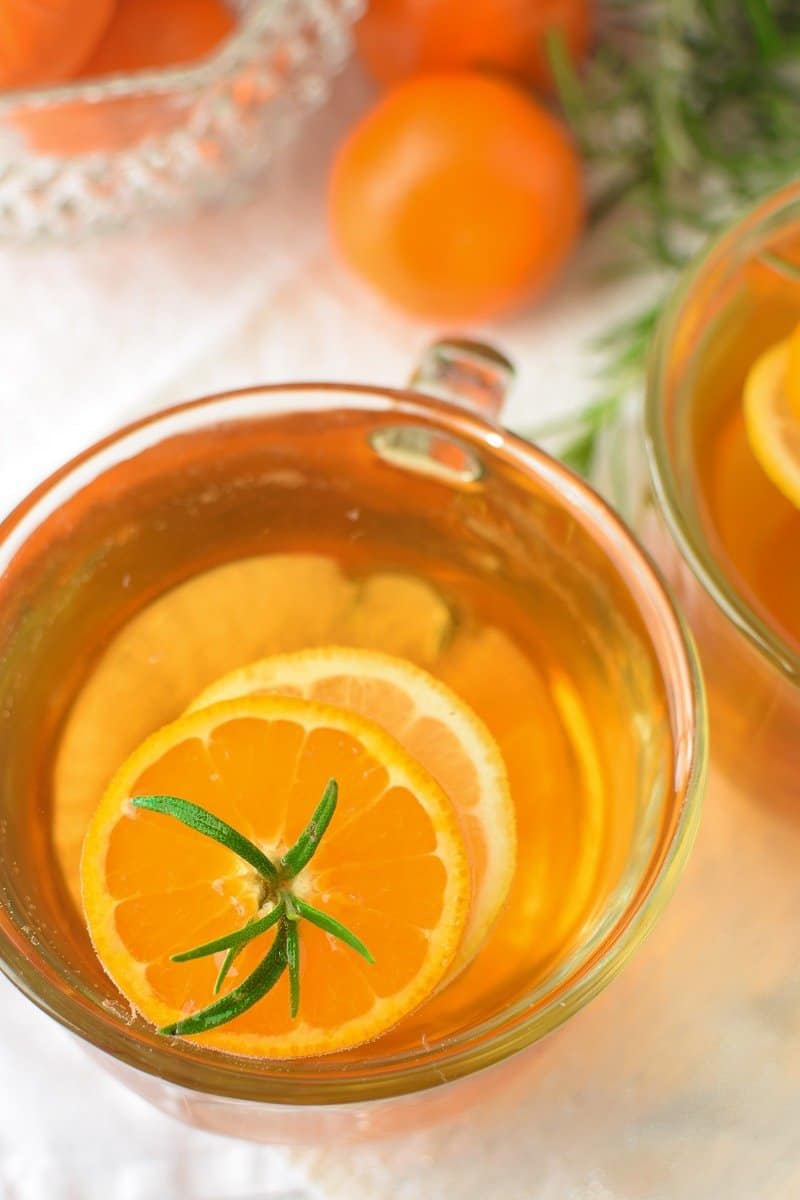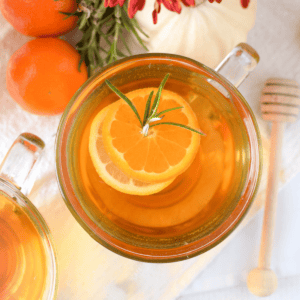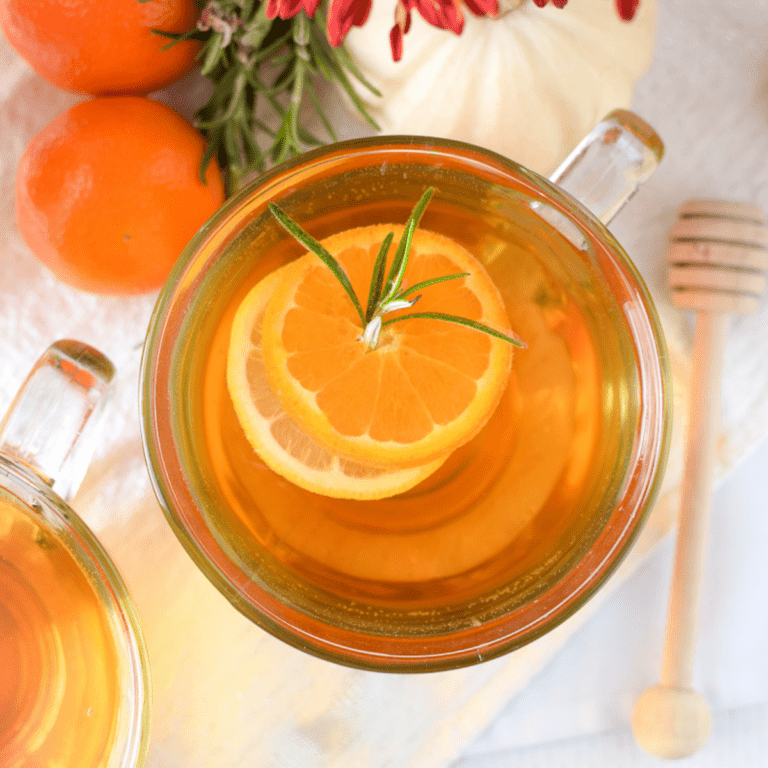 Cannabis-Infused Hot Toddy
Learn how to make a warming cannabis hot toddy infused with oranges, rosemary, and a cannabis tincture, and for that extra kick, feel free to add additional whiskey or bourbon.
Ingredients
8

ounces

water

1/2

whole

mandarin orange

washed, sliced thick, seeds removed

4"

sprig

fresh rosemary

1

teaspoon

honey

2

ounces

whiskey or bourbon

optional
Instructions
Bring 8 ounces of water to just near boiling in a tea kettle or other vessel.

Add the thick mandarin orange slices, a sprig of fresh rosemary, and cannabis tincture to the bottom of your favorite mug. Muddle the ingredients together. When muddling, you want to make sure you extract the oils from the orange peel, but you also do not want to pulverize the orange slice. A light, gentle, muddle is good. 

Pour in the near-boiling water and allow the ingredients to steep for 5 minutes. Remove the citrus slices and rosemary if desired.

Stir in the honey and whiskey or bourbon, if using, and enjoy.
Notes
Important Note About Honey In This Recipe: Adding raw honey to boiling water will denature some of the most important health promoting properties. When preparing this recipe, wait until the water is cool enough to sip comfortably before stirring in your honey to assure you are reaping all of the available health benefits.
Nutrition
Serving:
1
cup
,
Calories:
25
kcal
,
Carbohydrates:
6
g
,
Protein:
1
g
,
Fat:
1
g
,
Saturated Fat:
1
g
,
Sodium:
12
mg
,
Potassium:
7
mg
,
Fiber:
1
g
,
Sugar:
6
g
,
Vitamin A:
15
IU
,
Vitamin C:
1
mg
,
Calcium:
9
mg
,
Iron:
1
mg
Did you make this recipe or have a question?
Join hundreds of members inside private Well With Cannabis Community for help, support, and to share your edible creations!