This easy, no-fail recipe for cannabis gummies made with tincture is the perfect recipe for delicious CBD or THC gummies that can be made with an alcohol-based tincture, full-extract cannabis oil (FECO or RSO), or other cannabis concentrates like distillate, shatter, or wax.
Step 1 – Evaporate the alcohol from your tincture, if needed. Prepare your workstation. Gather your equipment and measure out your ingredients.
Step 2 – In a small bowl, add ½ cup of the water or juice. Stir the unflavored gelatin into the liquid. Set aside to bloom.
Step 3 – Prepare a double boiler. Once near boiling, turn to low and simmer.
Step 4 – Add the FECO or concentrate and lecithin (if using). Allow the oil to melt. Turn off the heat and set it aside while working on the next step.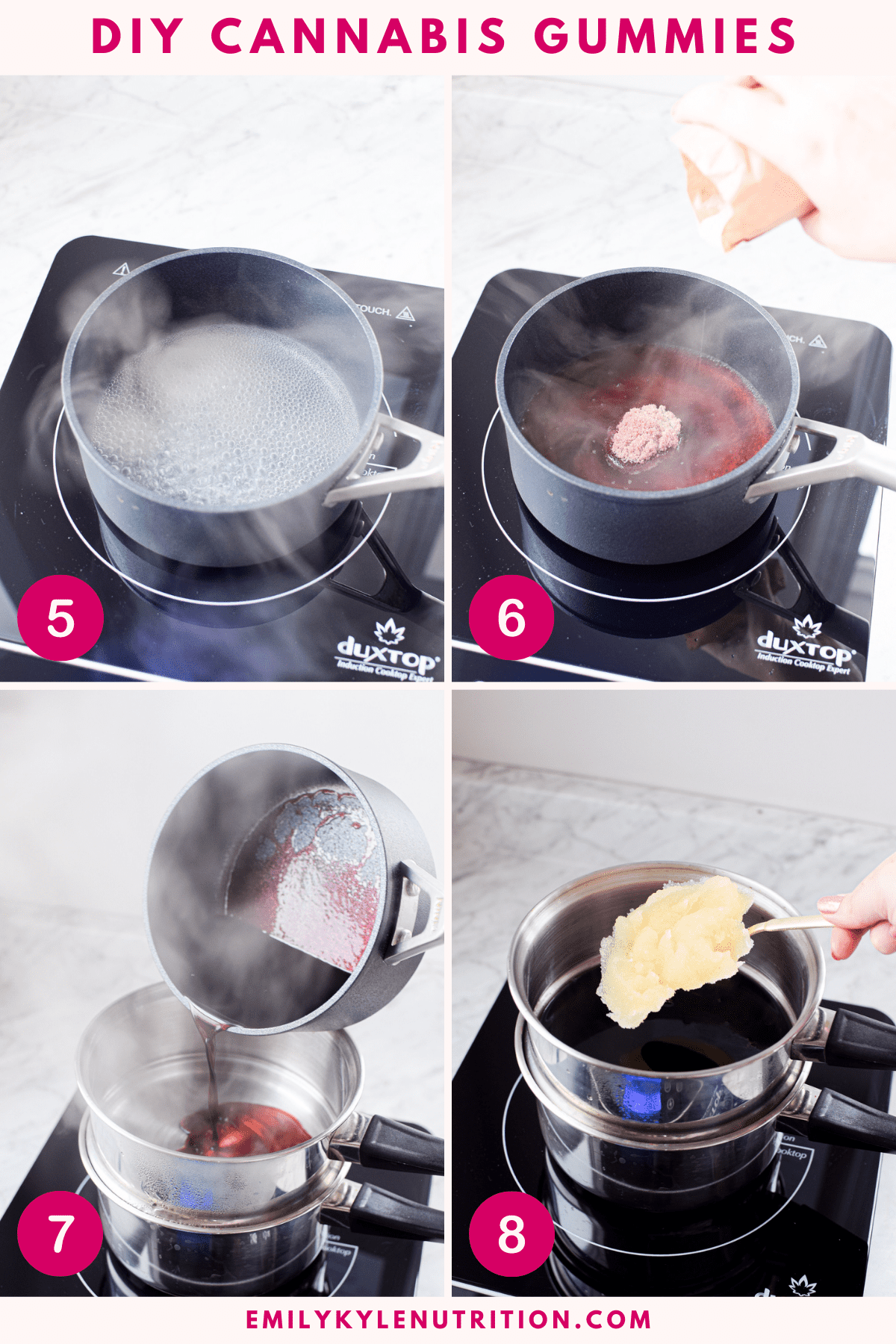 Step 5 – Bring the remaining water or juice to a boil in a separate pan.
Step 6 – Add the mold inhibitor and the flavored gelatin. Mix well to dissolve, then turn off the heat.
Step 7 – Pour the gelatin mixture into the double boiler containing the oil and lecithin. Whisk well.
Step 8 – Add the reserved bowl of bloomed gelatin to the double boiler.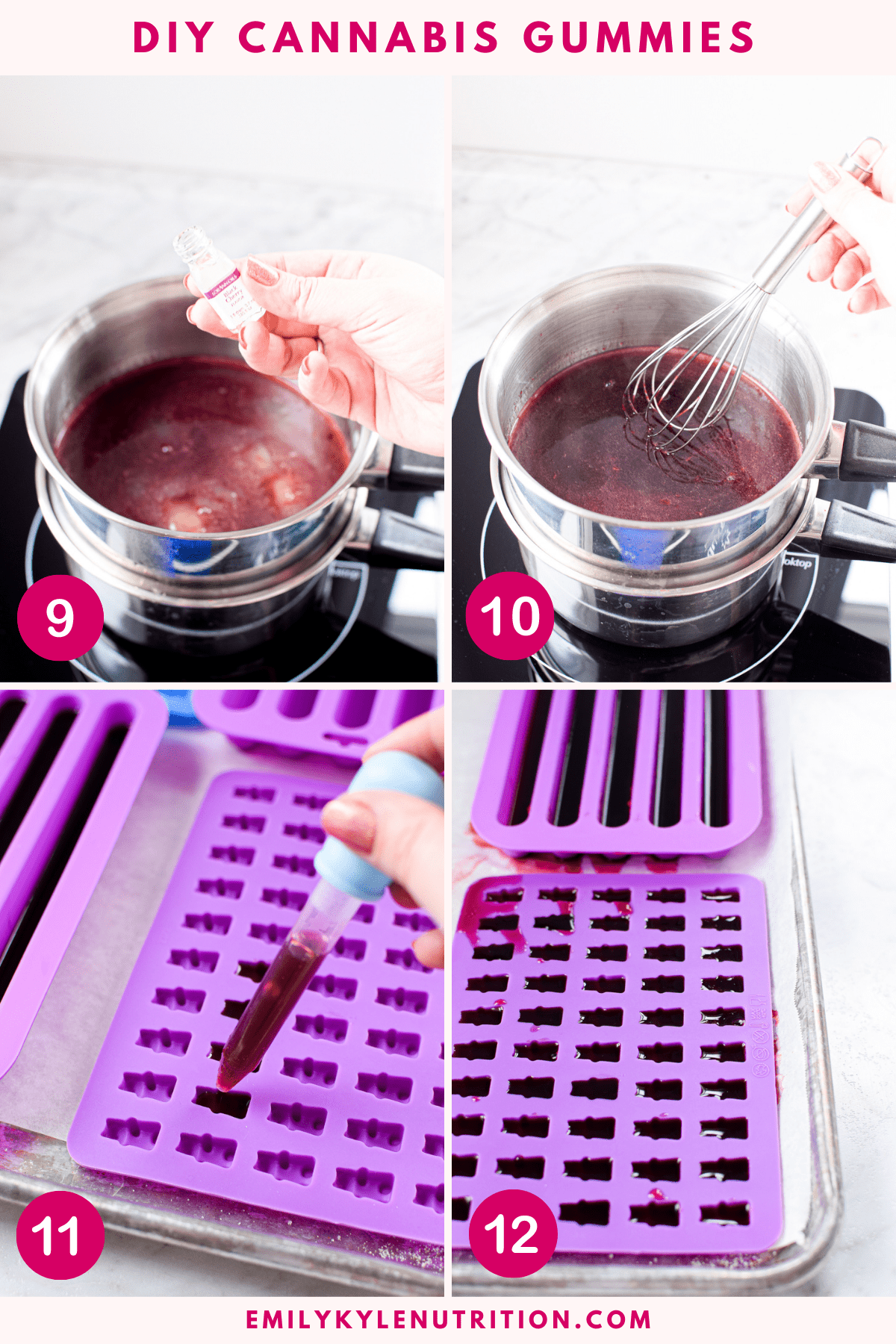 Step 9 – Add the flavoring oil drops.
Step 10 – Whisk vigorously for 3-5 minutes.
Step 11 – With a pipette or squeeze bottle, add the gummy mixture to your molds of choice.
Step 12 – Allow the molds to sit and set for at least 30 minutes before removing the gummies from the wells.