I've learned that there is more than one way to infuse chocolate, so I put together a guide to help you do it perfectly - no matter which infusion option you choose.
I've heard from many of my community members that they are 'lazy' when making their cannabis edibles, and they want a quick and easy option, which is where this recipe comes in.
No, we are not making chocolate from scratch (that will be another guide for another day.)
Instead, we are infusing premade chocolate options like chocolate chips and melting wafters for a super simple infusion that is easy to put together.
Of course, this method doesn't result in the professional-looking, super shiny, snappy chocolate you may find at a chocolate shop because we are skipping the tempering process.
But if you want delicious, cannabis-infused chocolates that are ready in just 30 minutes, this method should be perfect for you.
This guide will focus on what types of melting chocolate to use, the best process for melting, and include helpful tips and tricks to ensure your cannabis chocolate turns out perfect each time you make it.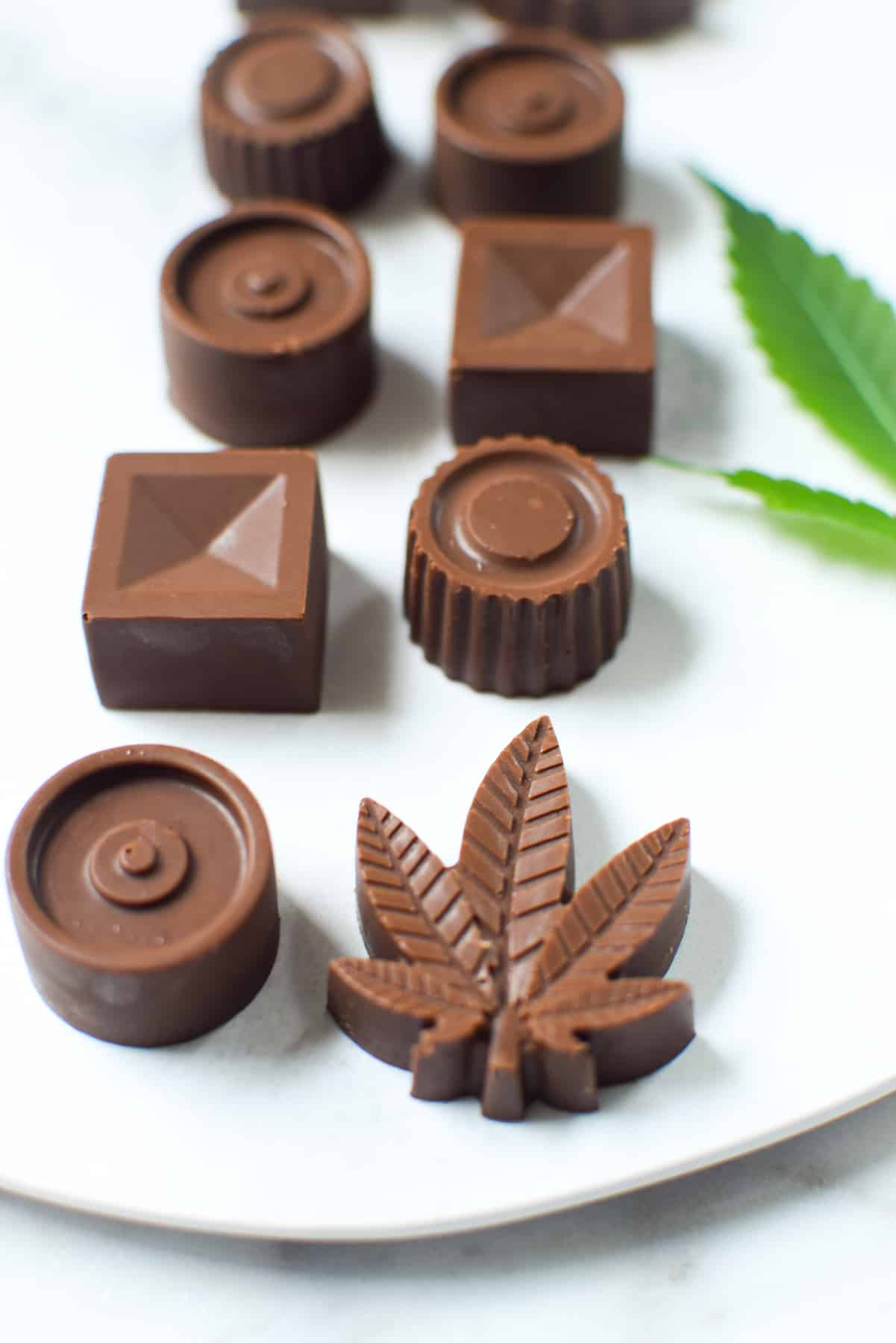 Join The Community!
Method 1: Infused with Oil or Butter
This is the most popular infusion method I see being used in my Well With Cannabis Community.
This is likely because many people already have infused butter or oil already made or on hand.
Method 3: Infused With Concentrates
This is the best way to infuse chocolates, in my opinion, if you have access to concentrates.
This method produces a great final taste and texture, as concentrates generally have most of the plant-material removed already.
For this method, you can use a homemade concentrate like FECO/RSO or a store-bought concentrate like distillate or shatter.
More Cannabis Recipes You Will Love
Enhance Your Cannabis Education
My beginner-friendly Cannabis Compass Online Course will show you how to dose, use, and apply cannabis safely and effectively so that you can begin to manage your most unwanted symptoms the natural way from the comfort of your own home.

Learn more and enroll today →