Worried you can't make cannabutter at home without fancy equipment? Have no fear; I'm here to show you how easy it is to make stovetop cannabutter in a mason jar with simple step-by-step instructions.
---
Buy Cannabutter Online
---
Step 1 - Gather your ingredients and equipment. Preheat the oven to 240° F to prepare for the decarboxylation process. Using a digital scale, weigh the cannabis flower you plan on using to your desired weight. For example, 7 grams. Pro tip: use this flower-to-oil ratio guide if you're unsure how much flower to add.
Step 2- Put the flower into an oven-safe container with a lid, like a mason jar. Ensure the flower is in an even layer for cooking; you do not want clumps or mounds. If you don't have a lid, then aluminum foil will work.
Step 3 - Place the jar in the oven and bake for 40 minutes for THC-dominant flower or 90 minutes for CBD-dominant flower. Your decarbed cannabis will have darkened in color.
Step 4 - After the correct time, remove the jar from the oven and allow it to cool enough to handle.
Step 5 - While the jar is cooling, prepare a water bath on the stovetop. Fill a saucepan ½ way with water and place over high heat. You want enough water to cover the contents of the mason jar but not too much that it spills out of the pan. Once boiling, reduce the heat to a simmer over low heat. If you have a digital thermometer, now would be an excellent time to use it. You want your water bath to range between 160-180°F.
Step 6 - When the mason jar is cool enough to handle, remove the lid and put it in your butter stick or oil.
Step 7 - Wrap the bottom of your mason jar in a clean towel and then carefully place the mason jar in the water bath, ensuring no water overflows. You reduce the chance of a jar cracking or breaking by placing a towel on the bottom of your pan or the bottom of your crockpot.
Step 8 - Once the butter has completely melted, allow the jar to simmer for 2-4 hours, checking the temperature of the water occasionally.
Notes and Expert Tips
The easiest way to know the THC content of your homemade edibles is to use my Bliss Cannabutter which is lab tested and measured at 12.5 mg of THC and 12.5 mg CBD per teaspoon.
Are you new to cannabis edibles? My beginner's guide to edibles is the best way to get started.
Keep in mind there is no standard dose for edibles. Check out this dosing guide to get help dosing your edibles.
Don't forget, after making your cannabutter, you can save the leftover plant matter for edibles. While the plant material only contains trace amounts of cannabinoids, it is still worth trying for a micro-dosing option.
Worried about baking your cannabutter at high temperatures for options like brownies and cookies? Find out why these temperatures are OK to bake with!
Frequently Asked Questions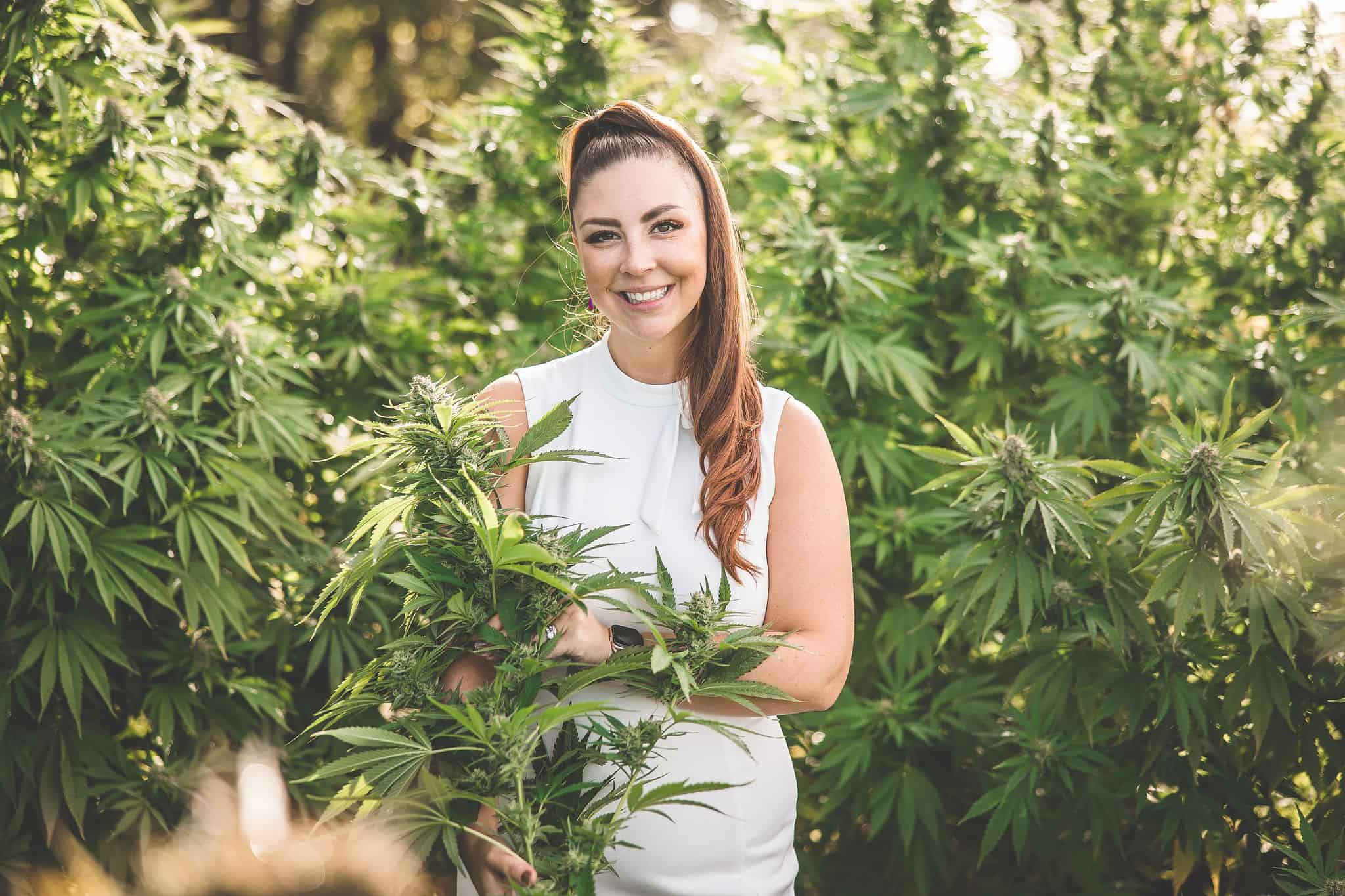 Join thousands of like-minded cannabis lovers from across the world inside a censor-free forum where you can explore the health benefits of cannabis and truly learn what it means to live Well With Cannabis →
More Cannabis Recipes You Will Love
📖 Recipe