Here you will find the most accurate edible dosage calculator available online to help you guesstimate the potency of your cannabis edibles, recipes, and homemade creations.
Features
Use this to estimate the potency of homemade edibles
A calculator that includes the loss associated with decarboxylation
A calculator that takes into account your infusion or extraction material
Before Using This Calculator
Welcome to my dosage calculator for cannabis edibles and homemade recipes.
While a calculator is no replacement for lab testing, this tool will help you get a guesstimate of the potency of your cannabis infusions and extractions.
Unlike other online calculators, this calculator hopes to provide more accuracy by accounting for the losses associated with decarboxylation, infusion oils, or extraction solvents.
Before using this calculator, you will need to know two things:
The amount of cannabis you are putting into the recipe - in grams (remember, there are 28 grams in one ounce)
If you have these numbers available, you can get started with the calculator below; the results are shown in pink.
Step 1: Calculate Potency For the Entire Batch
In this first section, you can calculate the potency of your infused product that can later be used directly in your recipe using the second section of this calculator.
Starting Amount of Cannabis Product in Grams

THC/THCA %

CBD/CBDA%

Type of Oil or Alchol Used

Amount of Oil or Alcohol Used in Cups

Account for the loss associated with Decarboxylation?

Check this box if you decarbed your product and want to account for the natural loss associated with the process.
Potency Results For The Entire Batch
| | |
| --- | --- |
| Total mg of THC | |
| Total mg of CBD | |
| Total mg of THC per teaspoon | |
| Total mg of CBD per teaspoon | |
Step 2: Creation Portions/Servings
In this section section, you can add the infusion or extraction you made in step one directly into any recipe.
| | |
| --- | --- |
| Number of Teaspoons Used in Your Recipe | |
| Total Number of Servings In your Recipe | |
POTENCY RESULTS PER SERVING
| | |
| --- | --- |
| Total mg of THC in entire recipe | |
| Total mg of CBD in entire recipe | |
| Total mg of THC in per serving | |
| Total mg of CBD per serving | |
Frequently Asked Questions
What is a good dose to start with?
Great question! If you have done the math above but still feel unsure where to start, check out my guide to dosing edibles safely and effectively. If you are feeling very lost, you can also check out my beginner's guide to using cannabis.
Can I use decimals in the calculator?
The calculator has been updated since November 9th, 2022, to fix the disappearing decimal issue. If you notice any trouble, please leave a comment below.
How do I calculate the dosage for concentrates?
If your concentrate already comes with a milligram dosage on the label, you do not need to use this calculator. Simply divide the total milligrams of THC by the number of final servings in the recipe you made. For example, if you have a concentrate labeled with 750mg of THC for the entire syringe and add that syringe to a cookie recipe that makes 24 cookies, you would use the following equation: 750/24 = 31.25mg THC per cookie.
---
Stock Your Canna Kitchen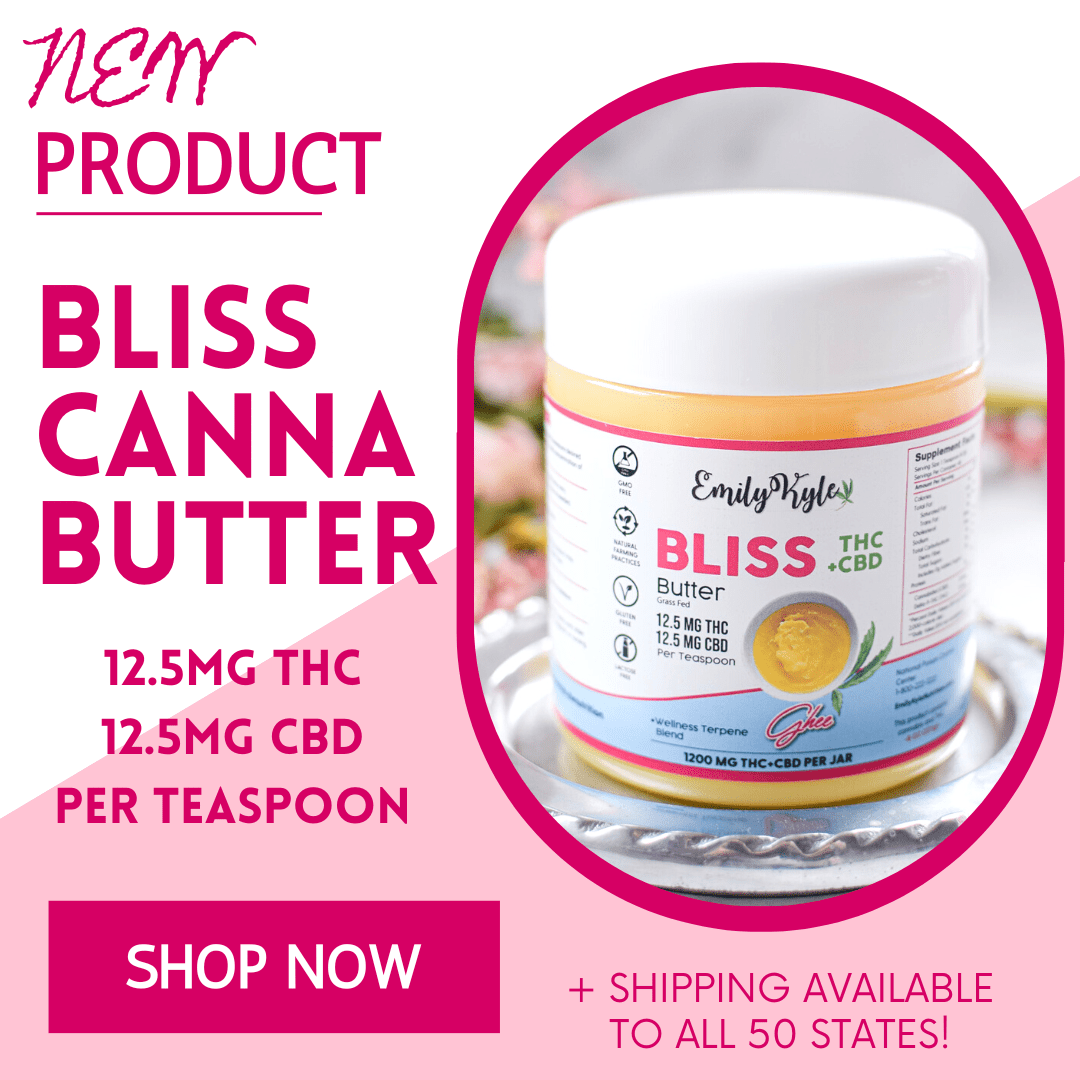 Skip the hard work and have perfectly dosed, delicious, pure Bliss Cannabutter delivered directly to your door! Shop Now →
---