So you've made a cannabis tincture and now you're ready to evaporate off the alcohol to remove the burn, concentrate the volume, or make FECO - but you've heard it can be potentially dangerous. Have no fear! This guide will review all the different ways to evaporate alcohol from cannabis tinctures safely and effectively.
Why You Will Love This Method
So you've made (or want to make) an alcohol-based cannabis tincture.

You've heard that they're a great way to medicate and reap the benefits of cannabis.
But you're currently stuck with this unpleasant, burning, alcohol mixture that doesn't taste or feel good.
What can you do to fix the problem? Evaporate the alcohol!
But how? Especially when the process can be potentially dangerous?
Don't worry! My guide will teach you how to evaporate the alcohol safely so you can eliminate the burn, concentrate for use in cannabis recipes, and make FECO with ease.
Looking For More Support?
Join thousands of members inside my private Well With Cannabis Community to ask questions, find support, and share your edible creations!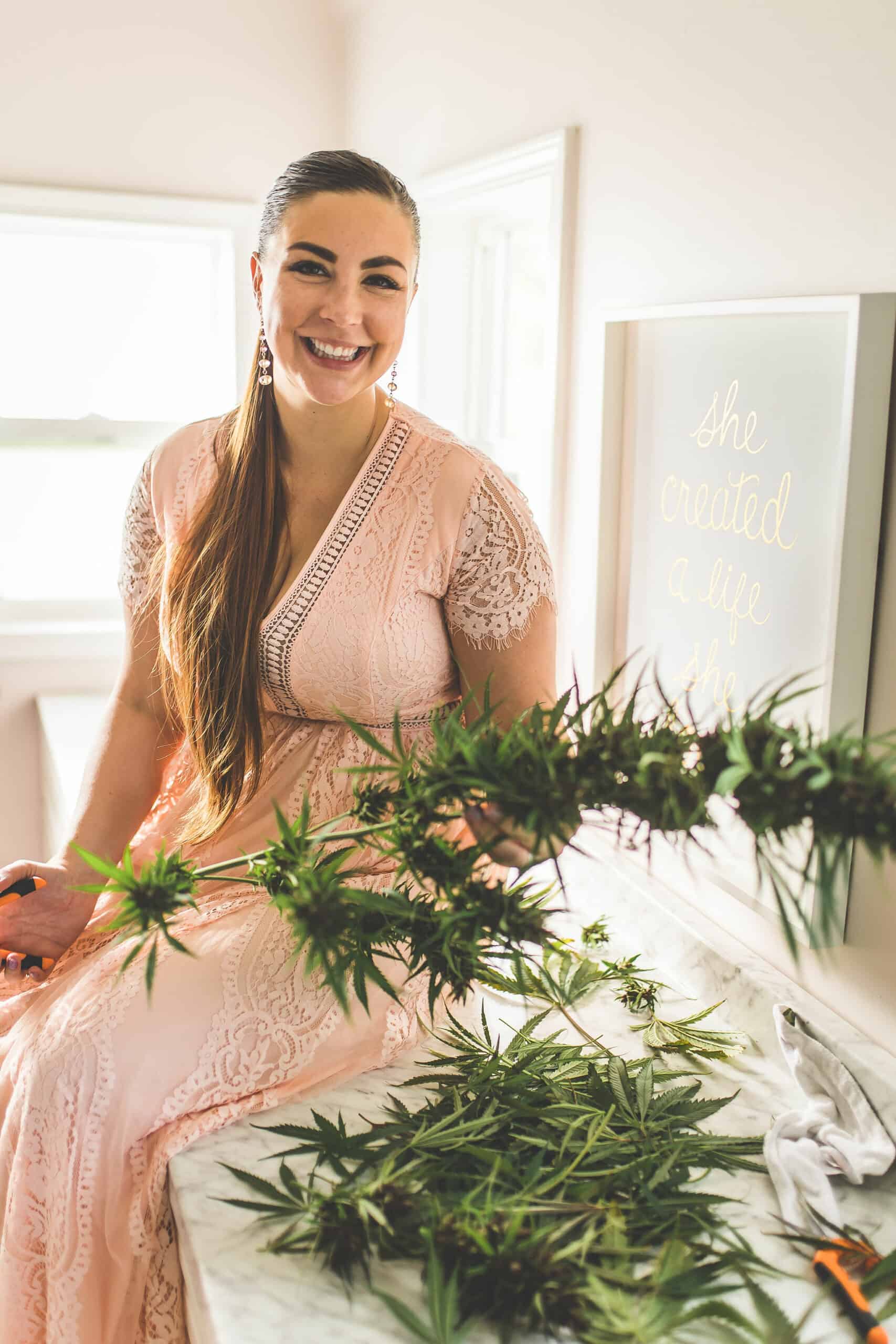 Why Evaporate The Alcohol?
Whether you've made the Green Dragon long soak tincture or the Golden Dragon QWET freezer tincture, you've likely used high-proof alcohol.
The high-proof alcohol used during the extraction process is no doubt harsh and unpleasant for consumption.
But using high-proof alcohol is a necessary evil because it's a powerful solvent that helps extract the cannabinoids we want, like CBD and THC, from the plant matter we don't want.
The good thing is that you can completely eliminate the alcohol from the tincture through evaporation, leaving behind all of the good stuff.
Evaporation can happen naturally at room temperature, or you can speed up the process by introducing heat. Heat evaporates the alcohol faster, leaving concentrated medicine behind.
Additionally, air movement, such as with a fan, can help to evaporate the alcohol faster as well. Remember, evaporation can only happen when the tincture is exposed to air. It will not evaporate if covered with a lid.
There are many different ways to introduce heat to evaporate the alcohol from a tincture, some of which are safer than others. Let's will review them below.
Safety Considerations
First, lets ensure we are safely evaporating the alcohol in a way that does not cause any physical harm.
Flames
High-proof alcohol is highly flammable and should not be exposed to open flames.
Exposing alcohol to open flames may start a fire or cause an explosion. When evaporating alcohol, take similar precautions as you would when handling gasoline or other flammable liquids and avoid open flames.
Skin Contact
Strong alcohol may cause skin irritation when there is direct contact. Always wear protective gloves when handling alcohol to minimize the risk of irritating your hands. It is also good to remove all contaminated clothing and wash it thoroughly after handling.
Eye Contact
Try to avoid splashing alcohol on your face as it can be dangerous for your eyes. If you accidentally get alcohol in your eyes, clean the eyes with water or regular saline. If symptoms do not go away after twenty minutes of washing, seek medical help.
Inhalation
It is recommended to evaporate the alcohol in an open place or in a well ventilated room.
Do not allow the vapor to come directly into your nose. If you feel you have inhaled the alcohol vapor, move to an open place with good air circulation.
Safe Evaporation Options
The main risk during the evaporation of alcohol is starting a fire or an explosion.
That means if you have a gas stove, you should not use it to evaporate the alcohol!
Since you are not advised to use an open flame, here are many safe alternatives that involve the use of no heat or indirect heat.
No Heat Method
You can actually evaporate the alcohol off just by letting the tincture sit at room temperature, but that can take a very long time.
Here is a picture of a shot glass I filled with 1 ounce of the tincture. It took approximately 3-4 days for all of the alcohol to evaporate off. This timing will depend on how much liquid is in the glass and the temperature settings where you are.
If you're patient, this no heat evaporation process works just fine. I recommend adding a coffee filter or other breathable material to the top of the container when air drying to keep any contaminants from getting in.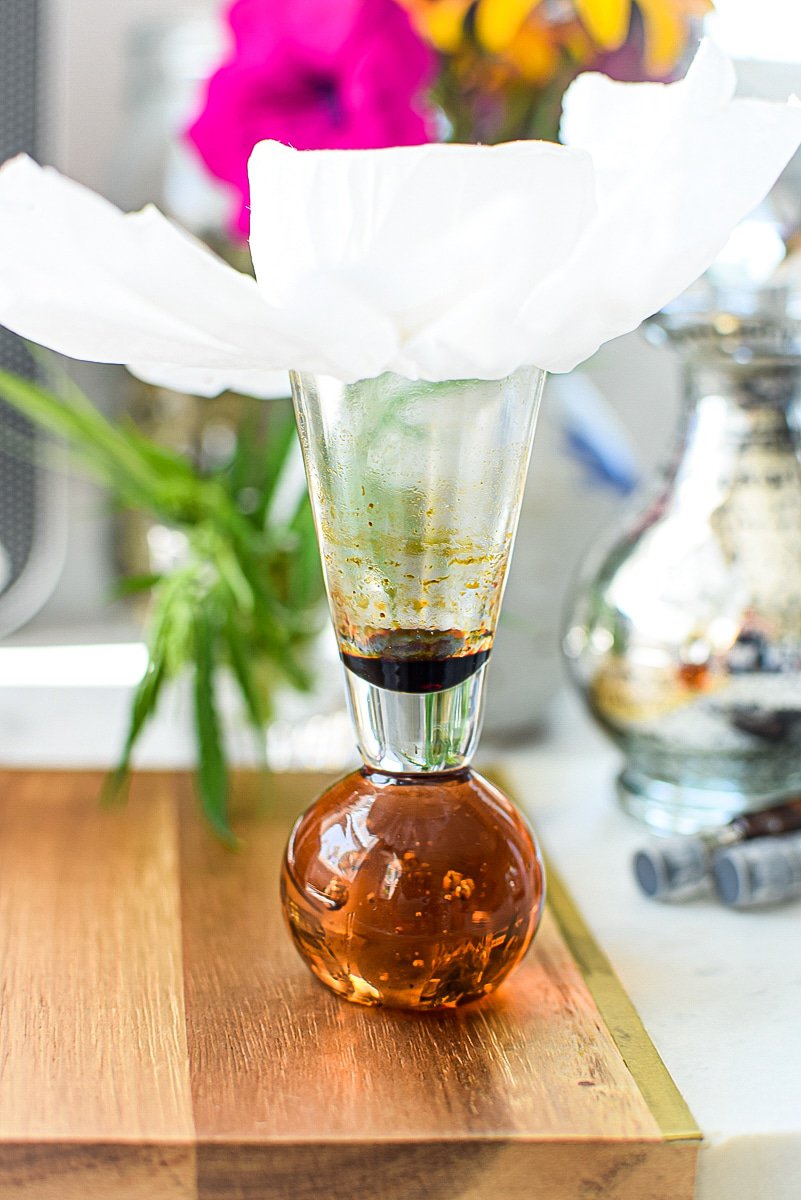 Indirect Heat Methods
Indirect heat is one of the safest, most popular methods to introduce heat to the container containing the alcohol for evaporation.
By introducing low heat, without flames, we can safely speed up the evaporation time. There are many simple ways to do this.
Here are some options my Well With Cannabis Community members have reported using as indirect heat sources:
When introducing indirect heat, I suggest placing the tincture in a mason jar first. This will collect the important FECO leftover at the end of the process.
Frequently Asked Questions
Evaporating the alcohol can be brand new to even the most seasoned cannabis consumer, so here are some of the most common FAQs I get asked from my Well With Cannabis Community.
Where can I get the high-proof alcohol needed to make a tincture?
Check out this guide here where you can discover how to order high-proof grain alcohol online and have it shipped to your door, or learn more about what to ask for when visiting your local liquor store.
Where can I get help with the process?
If you have questions or are looking for guidance on your journey, I definitely recommend joining the Well With Cannabis Community where you can ask questions and get support.
Recipes To You Make With Your Tincture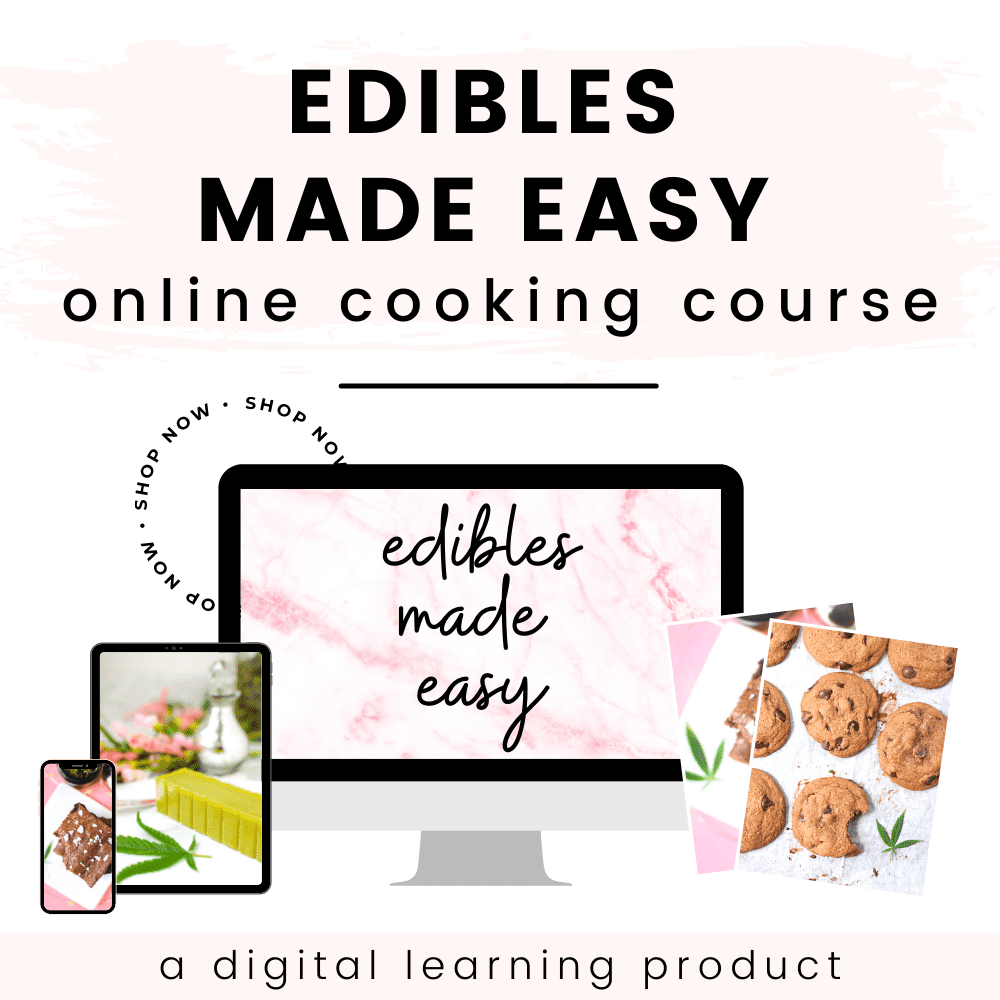 My Edibles Made Easy Online Cooking Course will teach you how to easily make cannabis edibles and topical recipes at home. This step-by-step video course will teach you how to infuse, extract, and create edibles with many different product types - all from the comfort of your own home.

Learn more and enroll today →