Discover everything you need to know about making edibles with CBD flower, including what CBD flower is, how to decarb it, and how you can use it in many different ways, from oil infusions to extracts, to use in your own favorite CBD recipes.
What is CBD Flower?
As cannabis legalization grows, so do the cannabis product options that are available.
Chances are, you may have already heard someone mention CBD flower and wondered – what is it?
Cannabidiol (CBD) flower is the raw or dried flower buds of the cannabis plant that contain high concentrations of the cannabinoids CBDA, the precursor to CBD.
This cannabis flower typically contains less than 0.3% Δ9-tetrahydrocannabinol (THC), but it can contain more, depending on the strain.
CBD remains the primary cannabinoid found in CBD hemp flower and is the second most abundant cannabinoid naturally found in all cannabis plants.
Unlike the popular cannabinoid we are most familiar with, THC, CBD does not produce an intoxicating 'high' feeling.
While you may be used to seeing CBD oil and other CBD products available for purchase, the actual raw or dried CBD flower itself is new and growing in popularity quickly.
In this post we will talk more about what CBD flower is and how you can use it at home to make your own CBD edibles, topicals, and more.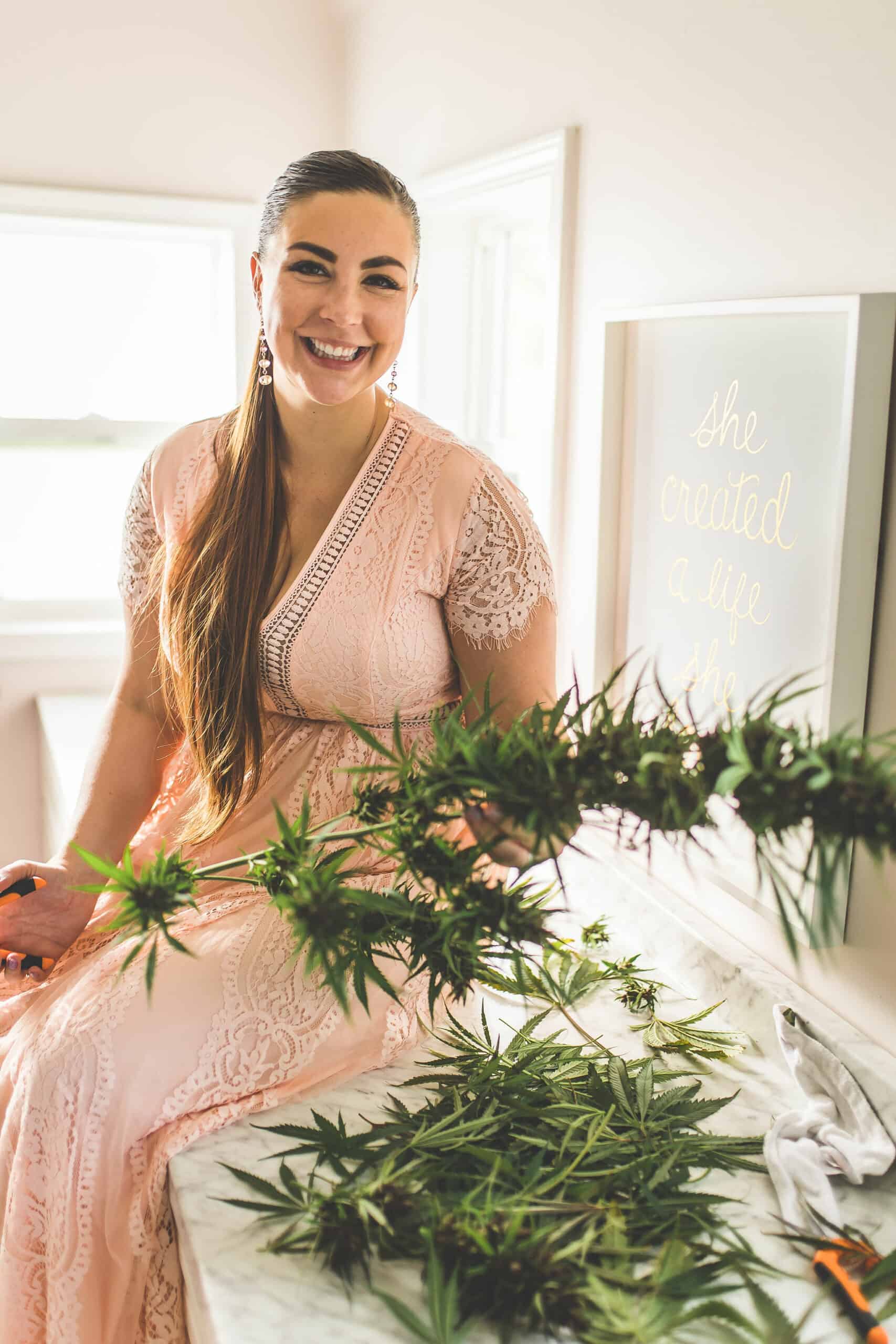 Looking For More Support?
Join thousands of members inside my private Well With Cannabis Community to ask questions, find support, and share your edible creations!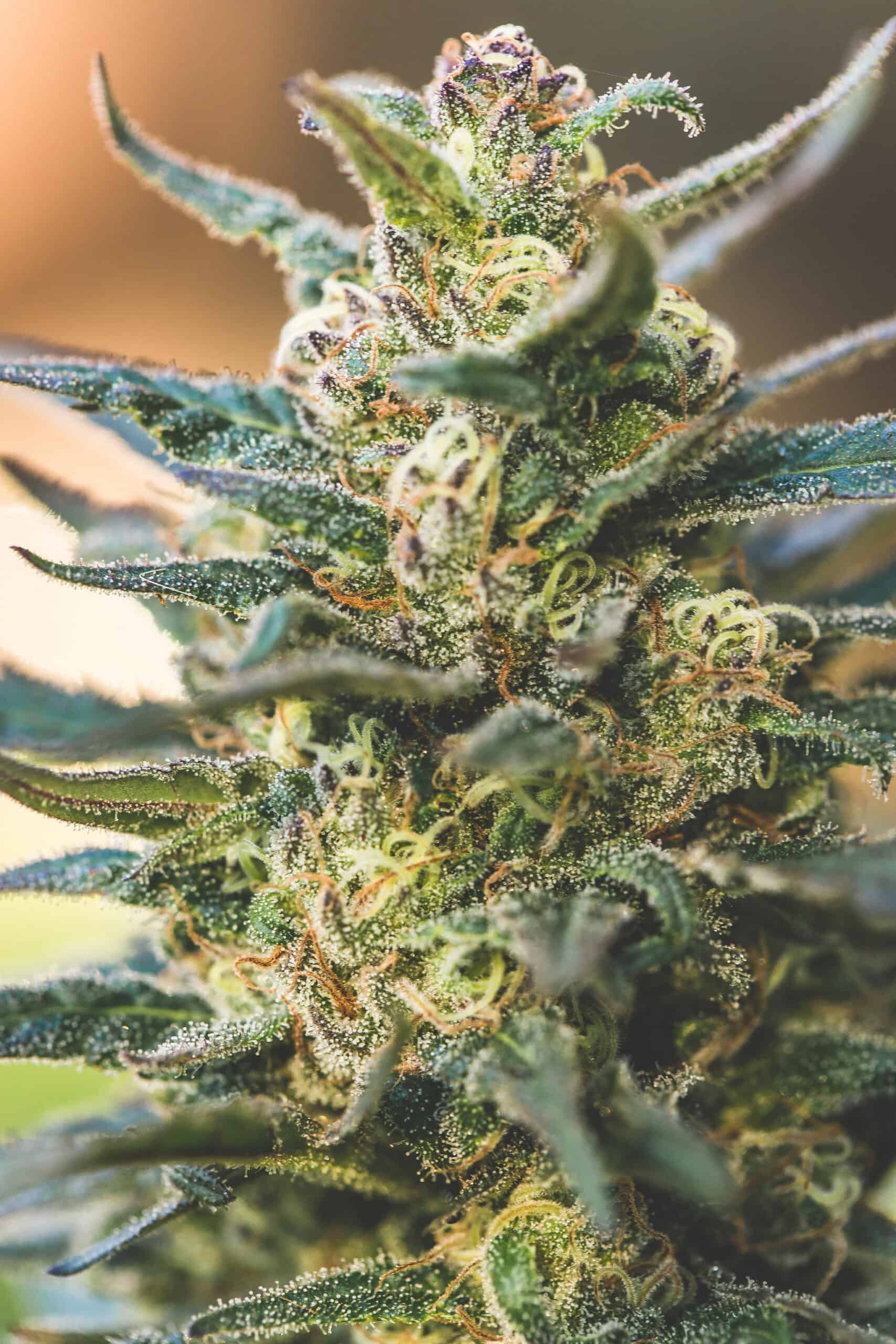 What is the Difference Between Cannabis and Hemp Flower?
Cannabis comes in a variety of different strains with a variety of different cannabinoids and cannabinoid ratios.
While many people are familiar with traditional, THC-dominant cannabis flower, there is also CBD-dominant cannabis flower, or hemp flower.
Third-party lab tests can help to clarify what cannabinoids are present in your flower, and how much.
CBD-dominant flower may come with either high or low amounts of THC, depending on the strain of the plant.
To be legally sold in the United States, CBD flower must contain less than 0.3% THC.
I have personally noticed a great increase in the interest in CBD flower recently from my Well With Cannabis Community members.
CBD flower is quickly rising in popularity for many reasons including:
A way to use cannabis without an extreme or unwanted high
All of the benefits of full-spectrum cannabis
An easier, legal way to buy cannabis flower
CBD flower can be brand new to even the most seasoned cannabis consumer, so here are some of the most common FAQs I get asked about CBD flower and how it can be used to make cannabis edibles.
The main difference between the traditional cannabis you may already be familiar with and hemp flower is the total amount of THC the flower contains.
This is a chemical difference, meaning CBD flower will look, smell, and perform almost the same as any other cannabis flower, minus the intoxicating high.
Cannabis plants can be selectively cultivated to produce a low THC, high CBD cannabinoid profile while maintaining all other beneficial plant compounds, including other cannabinoids and terpenes.
As my Dad said, CBD flower: "is like the weed we used to have back in the day" – referring to the low THC content.
Many of my community members prefer the low concentration of THC, as compared to high THC strains on the market today because they prefer not to feel the intoxicating high of THC while still enjoying the benefits of cannabis.
But, is it Legal?
With the passage of The Farm Bill in late 2018 came the legalization of hemp, or cannabis that contains less than 0.3% THC.
Hemp is now Federally legal, but it is important to check with your local state and city regulations to ensure the legality of consuming hemp flower.
Some states have their own ban on buying, selling, or possessing CBD hemp flower, even if it contains less than 0.3% THC.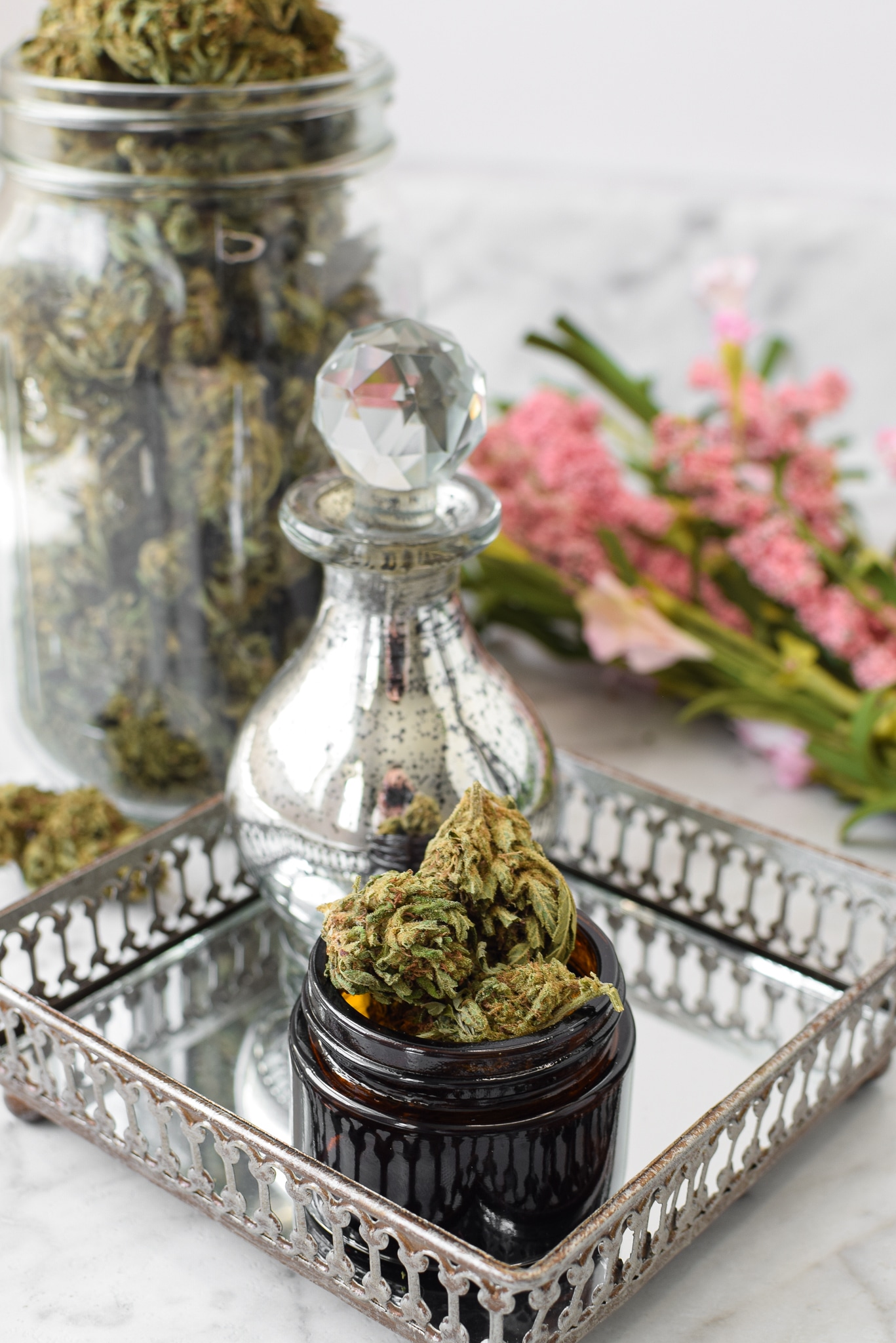 What Can I Do With It?
There will always be folks who don't want CBD flower because it does not contain a lot THC, but that is the reason many people DO want to consume CBD flower.
Many people want to enjoy the benefits of cannabis without the high.
CBD flower is the solution that allows you to do that.
Below I will review several ways to use CBD hemp flower in your everyday life, from making edibles and topicals to your own CBD oil.
How To Make Edibles
Just like traditional cannabis edibles, you can make any edible with CBD hemp flower.
These edibles will not produce the same intoxicating effects, but they can be just as delicious and rewarding, depending on your desired experience.
It's important to remember that cooking with CBD hemp flower still requires the process of decarboxylation to occur.
While you may be familiar with the traditional decarboxylation process for making traditional THC cannabis-infused oils, it is slightly different for making CBD edibles.
It is important to remember that all cannabinoids decarboxylate at different temperatures, so the temperature and time needed to achieve full activation for CBD will differ from THC.
If you are decarbing CBD flower, the most common recommendation is to set the oven to 240°F and bake for 90 minutes.
This process converts cannabidiolic acid (CBDA) into cannabidiol (CBD), although both forms remain non-intoxicating in their respective states.
You can get a full decarboxylation tutorial with printable instructions below.
Once you have completed this step, you can use your cannabis flower to make CBD cannabutter, CBD brownies, CBD chocolate chip cookies, and more.
How to Make CBD Oil
To make a CBD oil at home, you must start with a cannabis flower with CBDA, the precursor to CBD, already present.
Once you have acquired the CBD flower needed to make this CBD oil recipe, the next step is to decarboxylate the CBD flower as outlined above.
If you are already familiar with making cannabis infusions, this CBD oil recipe follows the same infusion process to make homemade CBD oil.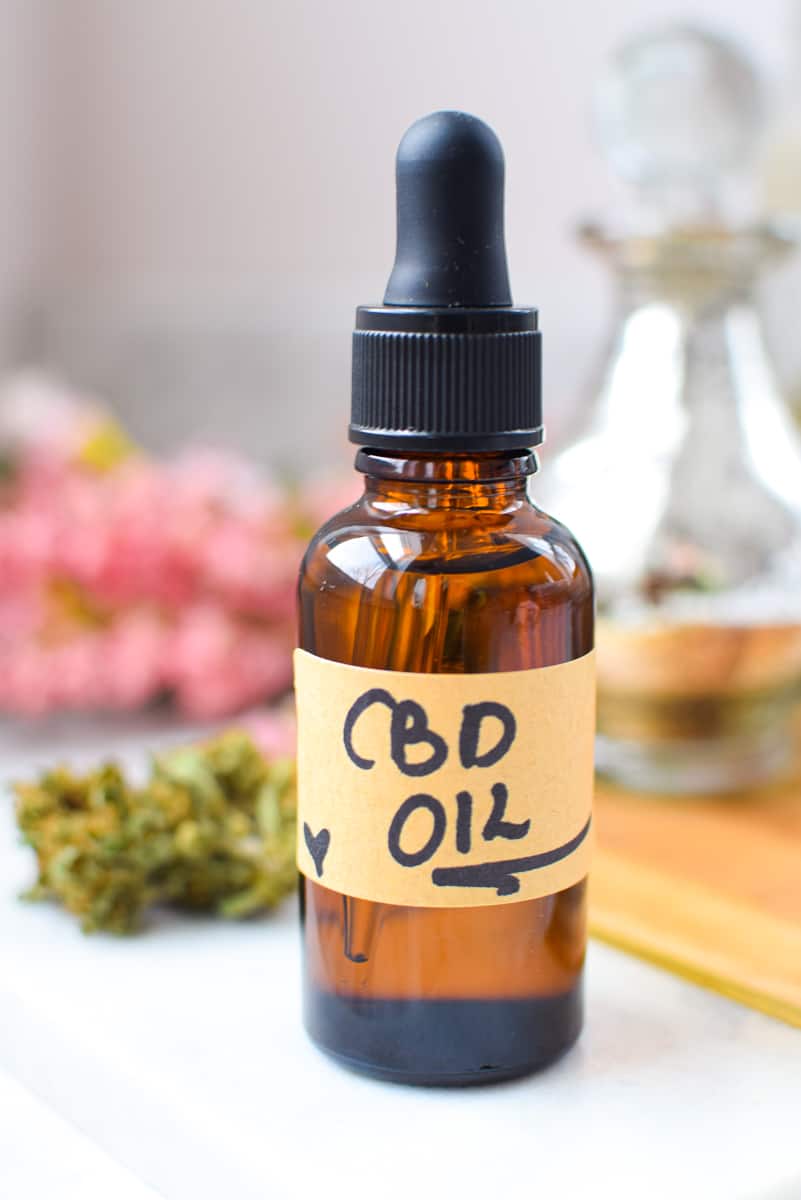 How to Make A CBD Tincture
Just like when making CBD oil, to make a CBD tincture at home, you must start with a cannabis flower with CBDA, the precursor to CBD, already present.
Once you have acquired the CBD flower needed to make this recipe, the next step is to decarboxylate the CBD flower.
After that process, you can follow the instructions to make either a traditional Green Dragon tincture or a QWET freezer tincture.
How to Make Topicals
One of the best things to use CBD flower for is to make homemade topicals like massage oils, cannabis salves, and even cannabis lip balm.
Because cannabinoids are very effective when applied topically but do not readily absorb into the bloodstream, using CBD flower to make topicals is ideal.
This allows you to get all of the benefits of full-spectrum CBD, without the unwanted high of THC.
How to Smoke or Vape
Still the most popular consumption method, you can smoke or vape CBD hemp flower just as you would any other cannabis flower.
Smokable hemp flower can be consumed from a pipe or bong, rolled in a CBD joint, purchased as a CBD pre-roll, or vaporized using a dry herb vaporizer.
Smoking CBD flower is a desirable consumption method for many consumers due to the high bioavailability of inhaled cannabinoids, especially CBD.
Inhaled cannabis has an approximate bioavailability of 31%, which is the highest of any cannabis consumption method.
This means smoking or vaping is one of the fastest and most effective ways CBD can be absorbed into the body.
Inhaled cannabis can have an average onset time of 1-3 minutes, providing relief quicker than any other consumption method.
With a high bioavailability and quick onset time, smoking CBD has a direct impact on our endocannabinoid system (ECS).
The ECS is directly responsible for maintaining homeostasis in the body and has an effect on all of our other systems, including our immune system and our nervous system.
If you are going to smoke or vape hemp flower, it is always recommended to choose a flower with lab testing to prove no toxins, metals, pesticides, or other unnatural materials are in your products.
Want To Make This Easier? Use A Machine!
If the process of decarbing and infusing feels like too much work, an all-in-one countertop device may be a perfect all-in-one solution!
My personal favorite? The Ardent FX! Review the six most popular infusion machines here.
Want A Discount Code?
My Edibles Made Easy Online Cooking Course will teach you how to make cannabis edibles and topical recipes at home with ease. This step-by-step video course will teach you how to infuse, extract, and create edibles with many different product types - all from the comfort of your own home.

Learn more and enroll today →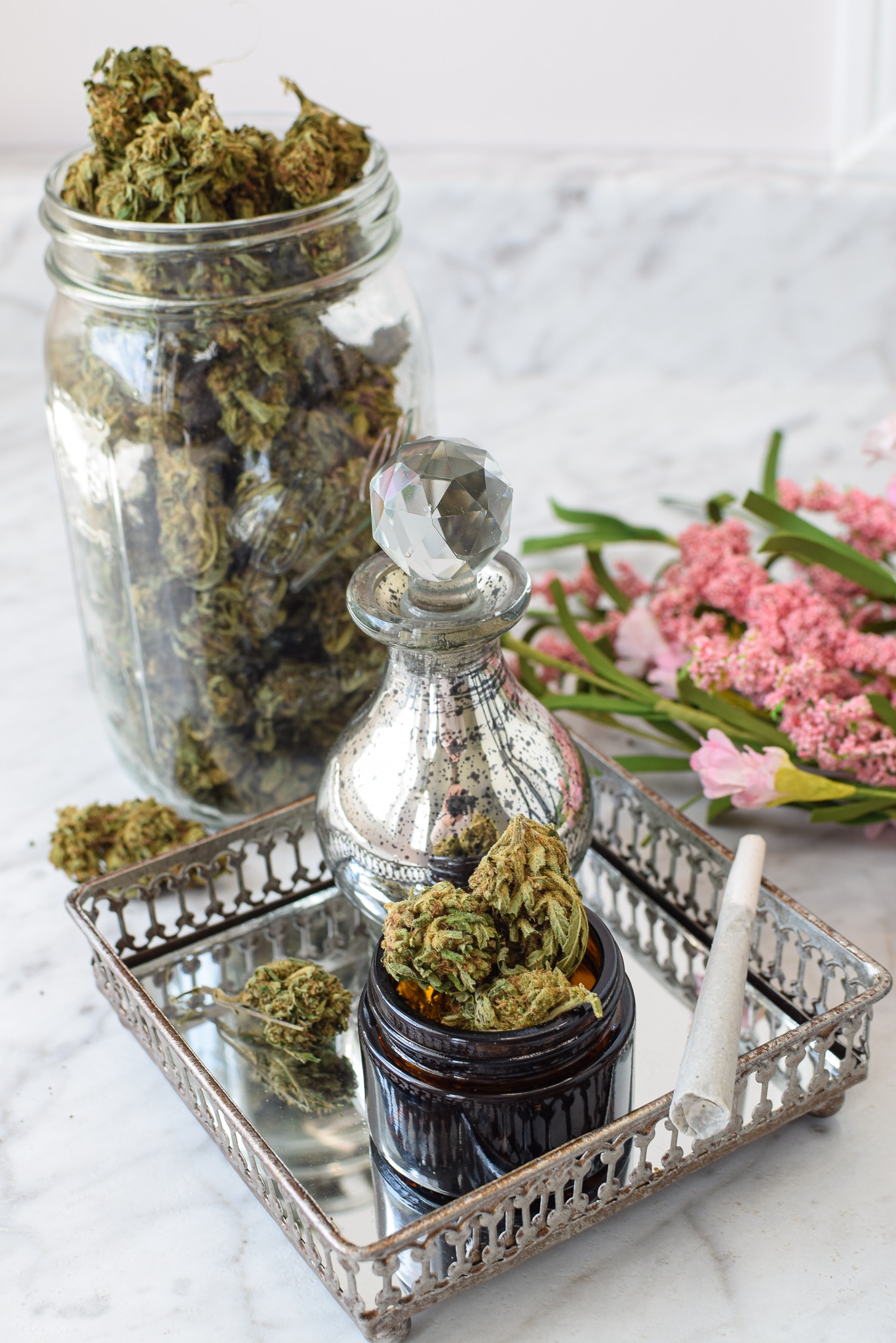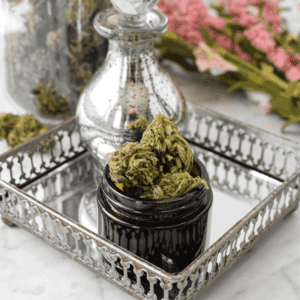 How to Decarb CBD Flower for Edibles
Learn more about how, when, and why to decarboxylate CBD cannabis flower for making edibles, oils, tinctures, and more at home.
Instructions
Preheat the oven to 240° F.

Using a digital scale, weigh the cannabis flower to your desired weight. For example: 0.25, 0.5, or 1.0 ounces.

Gently break up the CBD flower buds, removing any seeds and stems as necessary.

Add the flower to a mason jar or oven-safe baking dish with a lid, making sure the flower is in an even layer (you do not want clumps or mounds). If you don't have a lid, the tin foil will work.

Place the container in the oven and bake for 90 minutes for CBD-dominant flower. You are looking for a toasted brown color and fragrant aroma when it is done.

Remove from the oven and allow to cool completely with the lid on.

Your decarbed flower is now ready for immediate use. Be sure to store in an airtight container in a cool, dark place if you don't use immediatley
Notes
Long Term Storage: Decarbed CBD flower can be stored for a long period of time, up to 6 months or more. It is recommended to store in a cool, dark place in an airtight container, such as a mason jar. The freezer may be a great place to store the flower and preserve its potency.
Nutrition
Serving:
1
g
Calories:
10
kcal
Did you make this recipe or have a question?
Join hundreds of members inside private Well With Cannabis Community for help, support, and to share your edible creations!