Learn how easy it is to make homemade CBD gummies with CBD tincture, oil, concentrates, or even flower with these simple step-by-step instructions and tips and tricks for getting the CBD dosage right.
---
---
Step 1 – Prep your work area and measure out your ingredients. Place the silicone molds on a baking sheet so it is easier to transfer them later. If you haven't already, puree your fruit of choice in a small food processor or blender until smooth. Set aside.
Step 2 – Add the water or juice to a small saucepan over no heat.
Step 3 – Evenly sprinkle the gelatin over the liquid. Set aside, do not stir, and allow it to stand or "bloom" for 2 minutes. The gelatin mixture will become thick.
Step 4 – After standing and solidifying, place the saucepan over medium heat. Allow the mixture to warm and become liquified.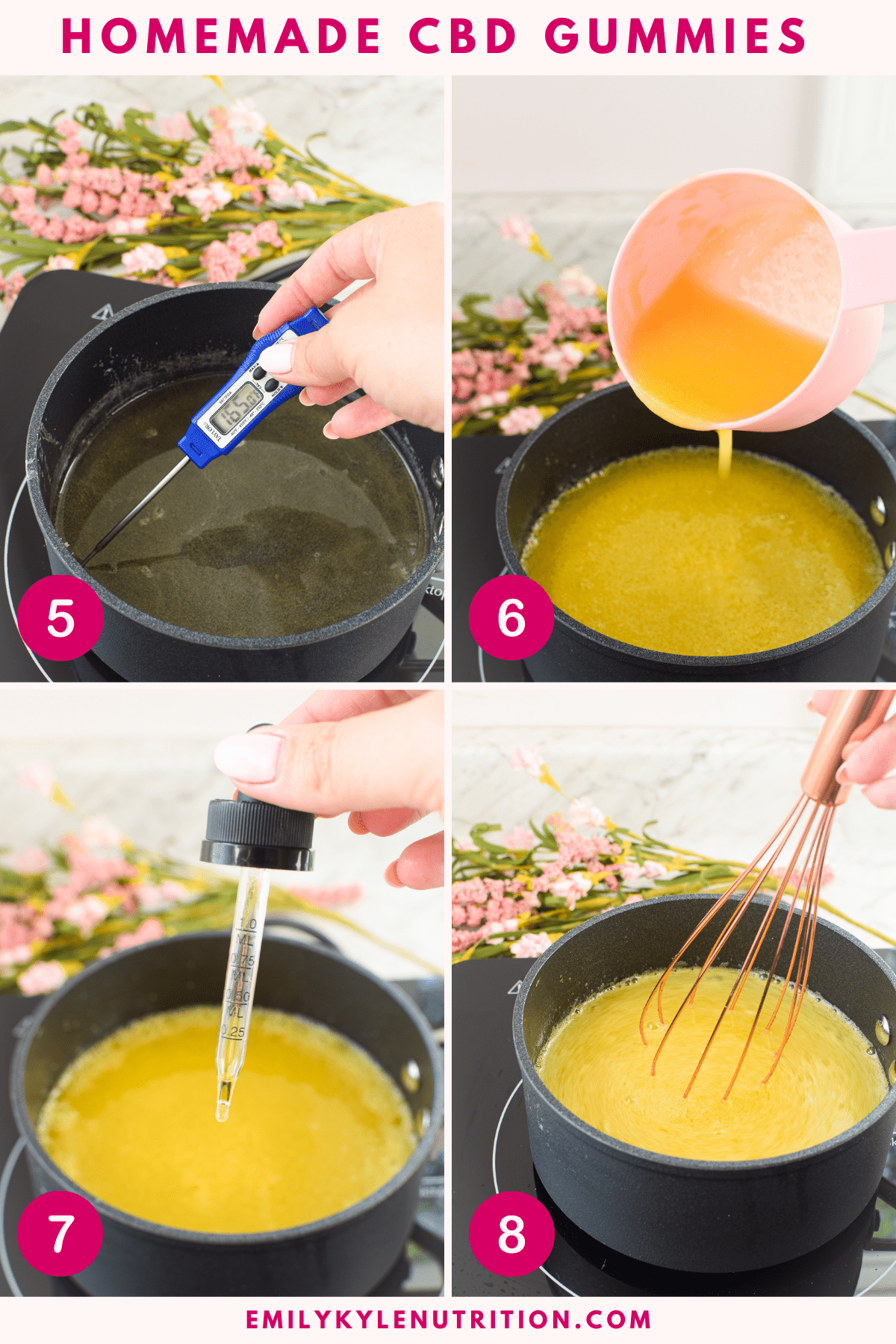 Step 5 – Once liquid, gently stir the mixture until it reaches a temperature of 165°F. Turn off the heat.
Step 6 – Pour the fruit purée into the liquid gelatin, and stir the mixture well until all ingredients are well combined.
Step 7 – Add the lecithin, lemon juice, CBD oil or , and flavoring oils or flavored gelatin. Whisk well for 5 minutes.
Step 8 – Using a small pipette, fill your mold with the gummy mixture.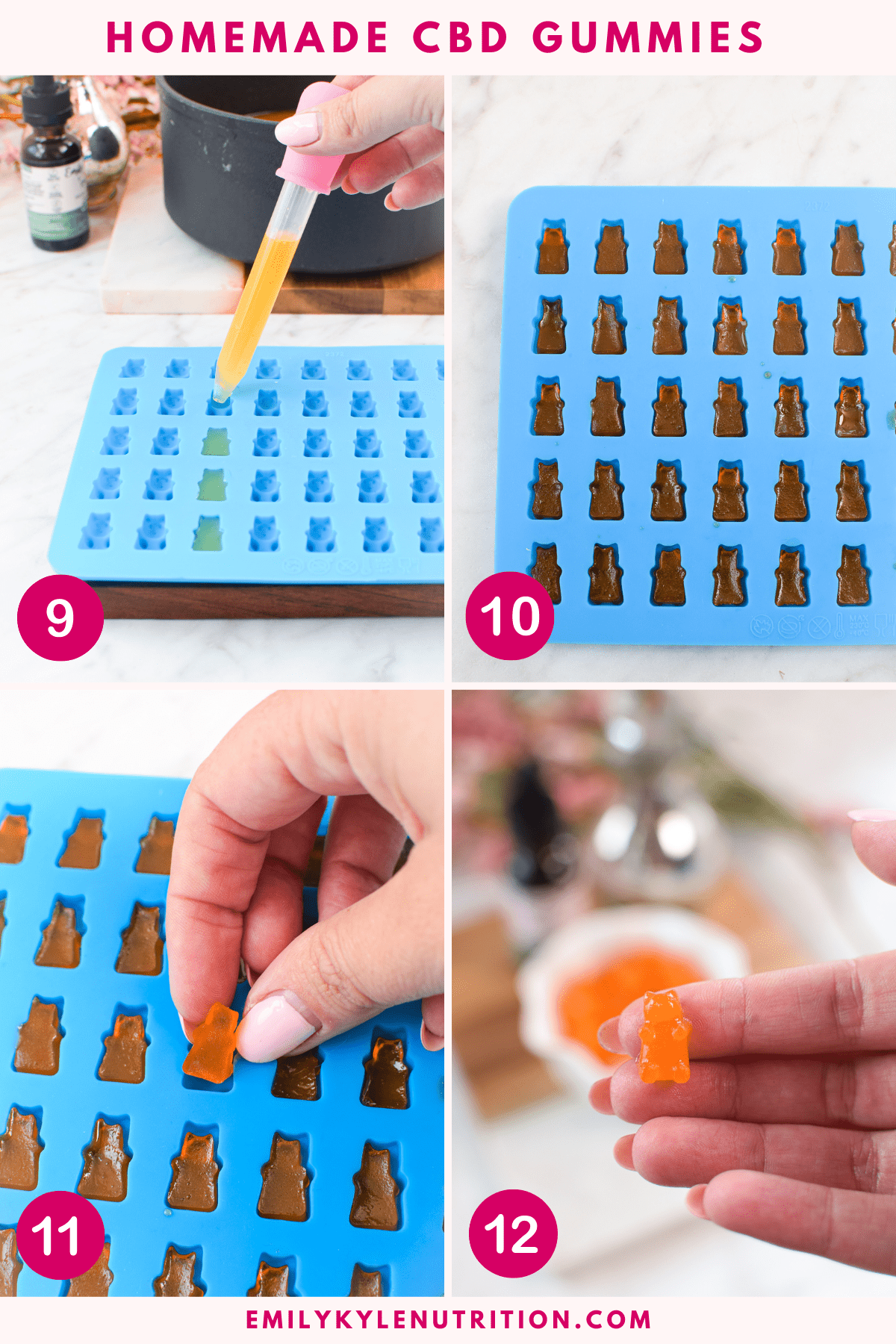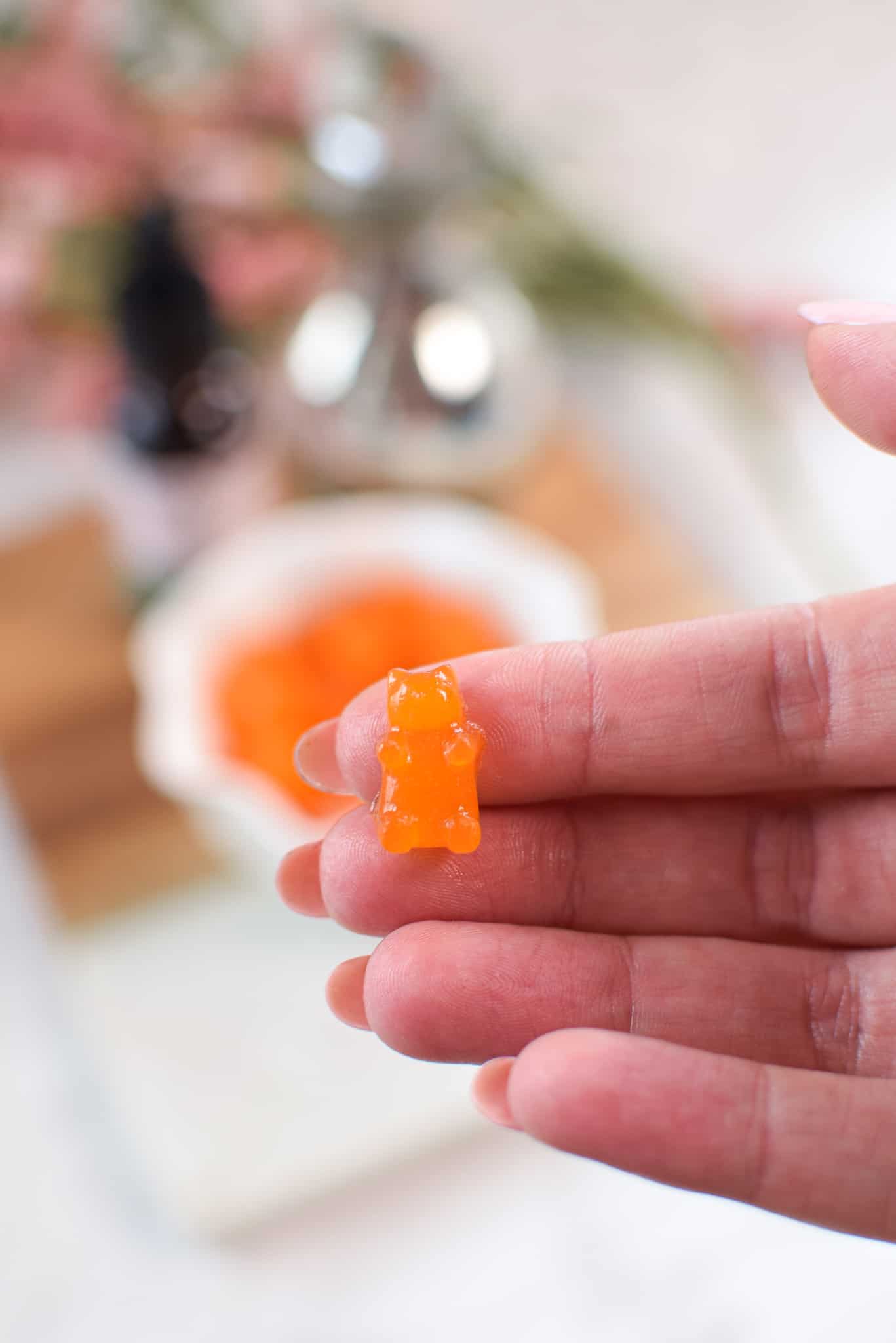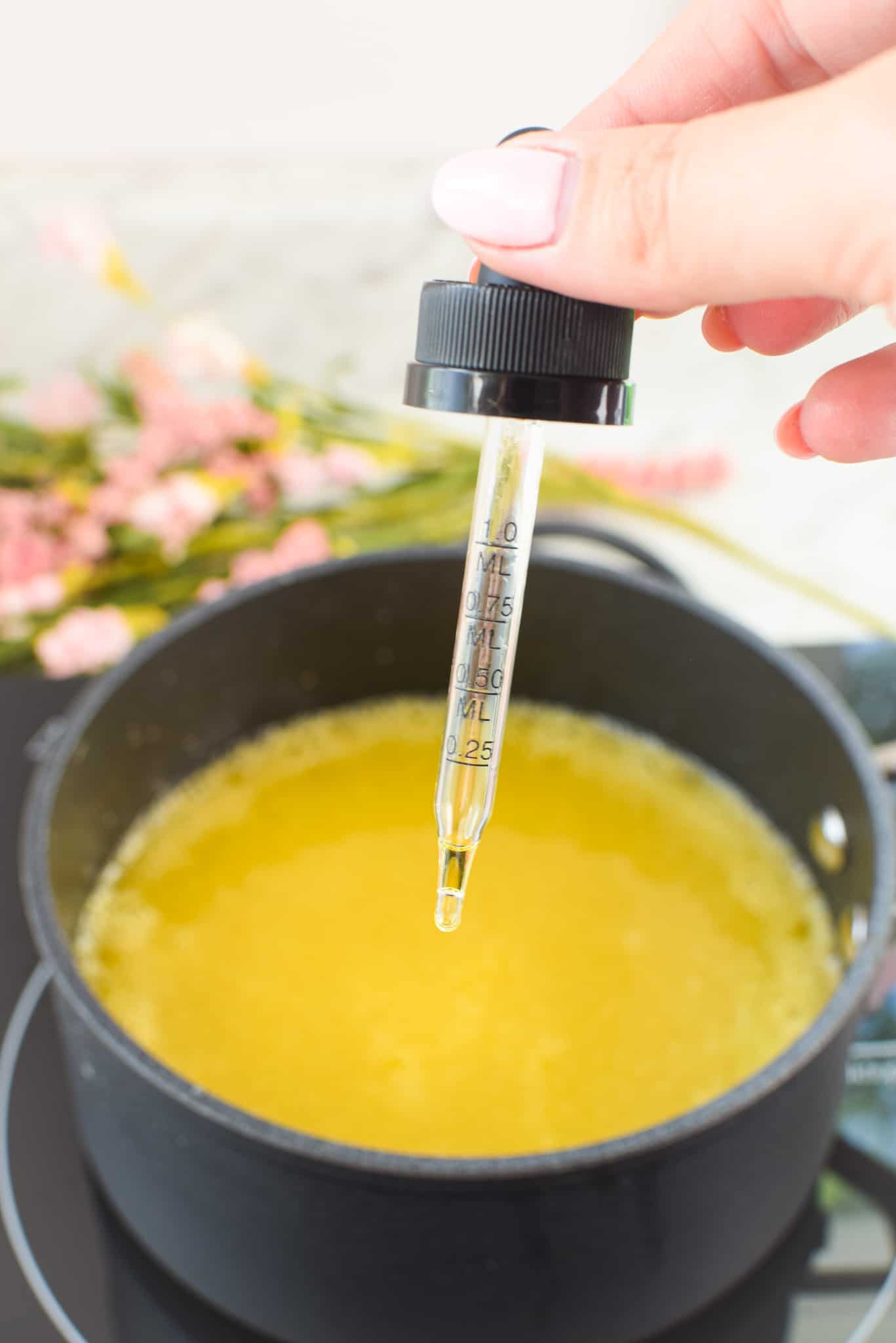 Shop High-Quality CBD Flower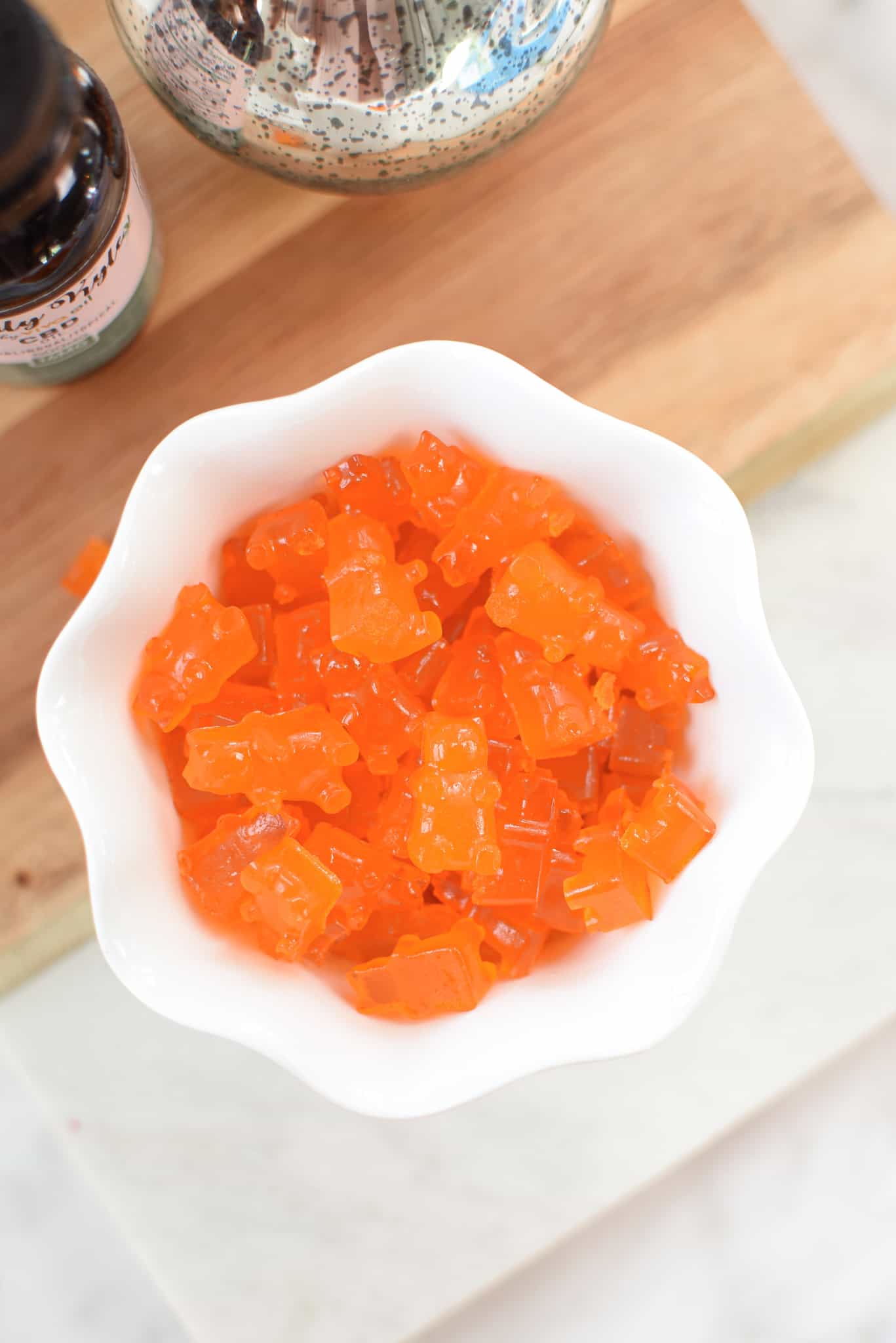 Notes and Expert Tips
Fruit puree: Your fruit puree can be made from fresh, canned, frozen, or thawed fruit. Depending on the fruit, peel or remove any seeds first as desired. Place the fruit in a blender and blend until completely smooth. Avoid choosing the following fruits: pineapple, kiwi, ginger root, papaya, figs, or guava. These fruits contain an enzyme that will break down the gelatin protein structures and ruin the recipe. To make your customizable version with vegetables, use 1/2 fruit paired with 1/2 vegetable puree of your choice.
Run a test batch first: If this is your first time making homemade gummies, I recommend you make one *non-infused* test batch before trying with your actual product to ensure you like the taste, consistency, and process.
Mold inhibitors: I've used lemon juice as a natural preservative and mold inhibitor in this recipe. It does not lend a strong or noticeable flavor to the gummies. You can also use LorAnn Mold Inhibitor or potassium sorbate in place of the lemon juice.
Customize the flavors: Want to make these edible gummies your own? You can mix and match different fruit flavors, flavored gelatin, and flavor drops to make your perfect CBD gummy.
Sugar coating: I have not experimented with coating these DIY CBD gummies in sugar yet. Be cautious when using citric acid, and be sure to fully air dry the gummies before adding any of the following ingredients: organic cane sugar. white sugar, or citric acid.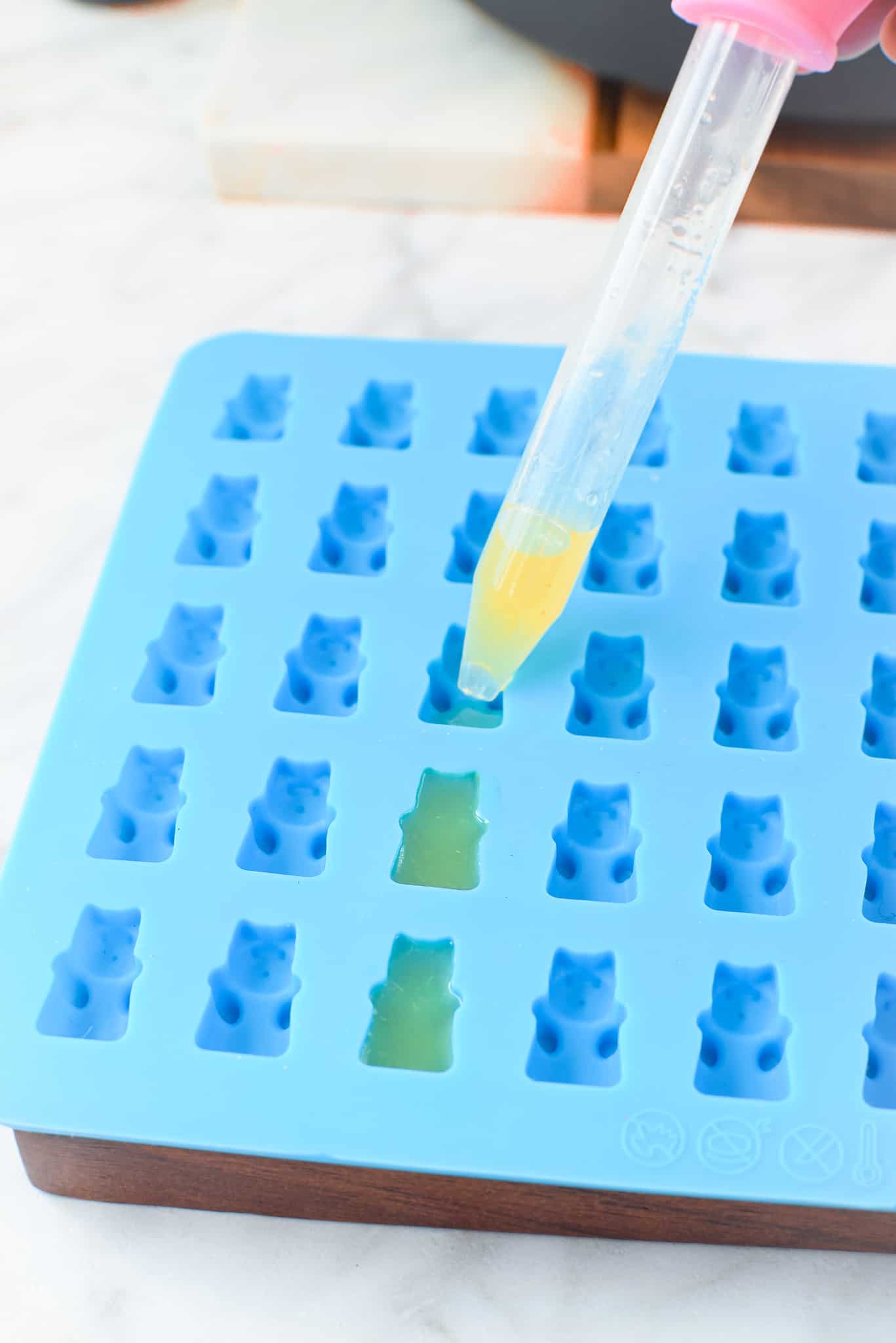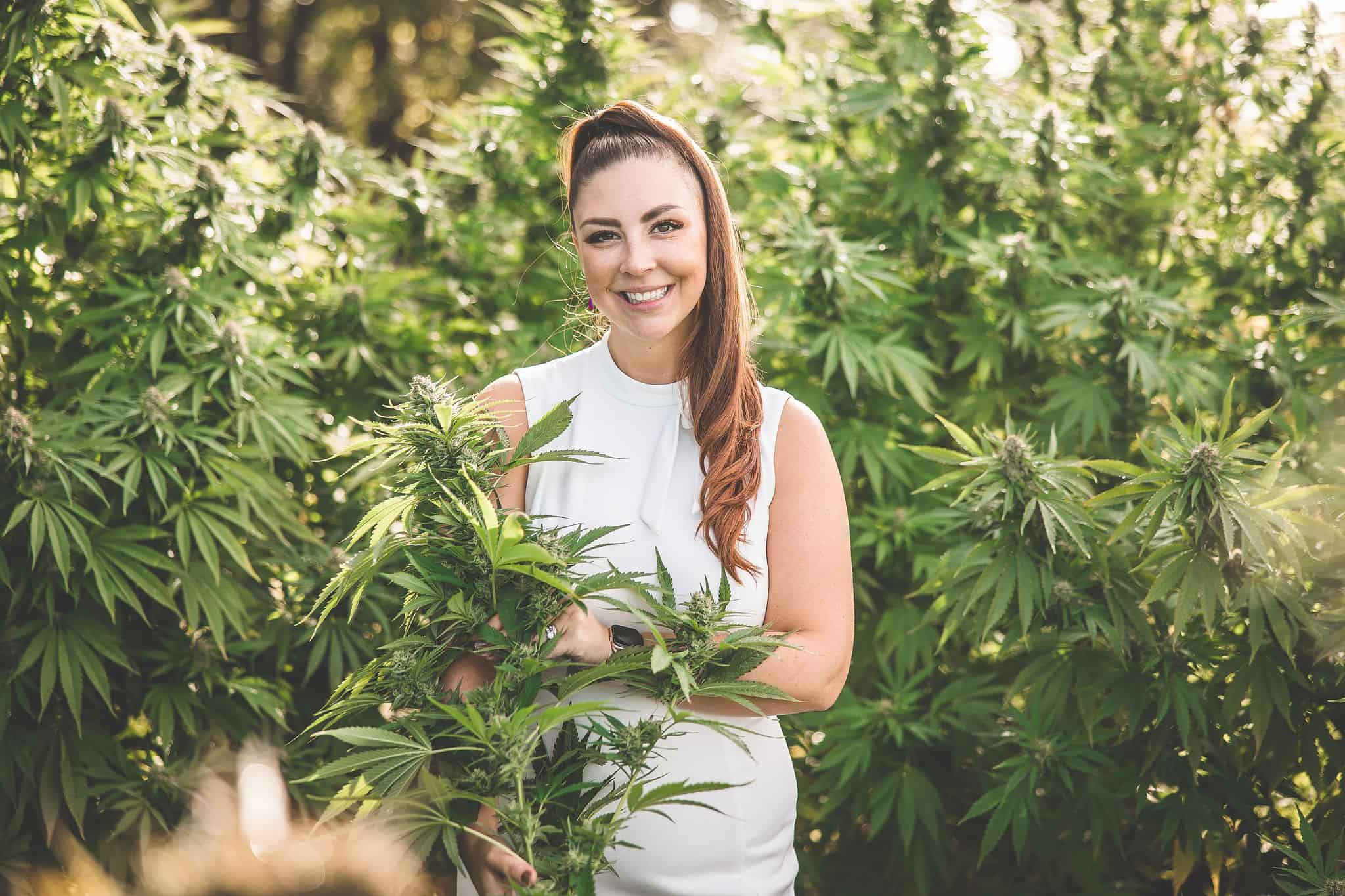 Join thousands of like-minded cannabis lovers from across the world inside a censor-free forum where you can explore the health benefits of cannabis and truly learn what it means to live Well With Cannabis →