Welcome to Emily Kyle Nutrition, your trusted resource for building the happy & healthy lifestyle you've always dreamed of.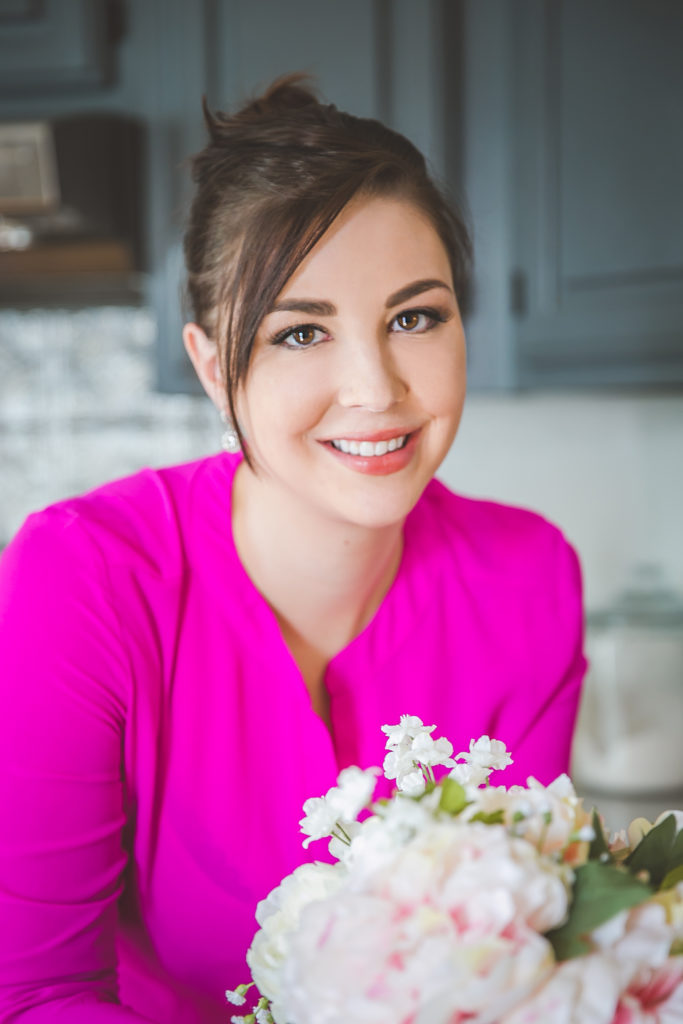 Meet Emily
Hello & Welcome! My name is Emily Kyle and I help women create the happy & healthy lifestyle they've always dreamed of through a compassionate, holistic healthcare approach.
After more than 7 years of living, learning and studying nutrition I started my business to teach women how to develop the healthy habits needed to effortlessly create and maintain a healthy lifestyle.
I am a registered dietitian nutritionist practicing locally in Rochester, NY and virtually around the country. I hold a Master's of Science degree in Nutrition and Dietetics from SUNY Oneonta and a Bachelor's of Science Degree in Nutrition Management from Rochester Institute of Technology.
I provide Holistic Health Counseling in private practice, and I also act as a nutrition communications consultant to brands and companies through my online platforms.
As a nationally recognized writer, speaker and local media personality, I love to share my nutrition knowledge with the public as a nutrition communications specialist.
If you're locak in the Rochester area, you can catch me every Monday morning on Good Day Rochester at 7:50am sharing my love for food and nutrition in my Health in a Handbasket Segment for Fox Rochester.
I am a plant-loving, whole foods dietitian, I believe that all food can fit into a healthy lifestyle, but natural and wholesome foods deserve to be front and center of every plate. For a more in-depth look at me and my food philosophy, start here.
You deserve a life of health and happiness, I can help.

Holistic Health Counseling

Media & Nutrition Consulting

LETS STAY CONNECTED
Subscribe to the Wellness Wednesday Newsletter - holistic wellness, health & happiness delivered directly to your inbox!

The following two tabs change content below.
Hi there! I teach women like you how to get healthy, and stay happy, without ever having to diet again! To help you, I provide individualized nutrition coaching and have created
The School of Health & Happiness
, an online training program to help you develop a positive relationship with food. This blog focuses on holistic health, plant-centric, whole food
recipes
, and real-life Mindful & Intuitive Eating Practices.
Learn more here
.
Lets Connect!   
Facebook
»
Instagram
» ♥
Latest posts by Emily Kyle (see all)