Are you a mom who uses cannabis as a part of your life? If so, welcome to the cannamom club! We are a group of parents who know that cannabis can enhance parenting and family life in the best way possible. Learn how cannabis can help you improve your physical health, mental well-being, and quality time spent with family and friends.
Features
How we are ending the negative stigma of cannabis consumers
How to use cannabis as a wellness tool to enhance your parenting and family life
How to join my invaluable community support network for canna-parents
Why You Will This Guide
Recently, a member of my Well With Cannabis Community shyly asked me, "but what is a cannamom?"
Canna-moms and canna-dads are dedicated parents who promote safe cannabis use to care for themselves and their loved ones.
While we once lived in the shadows, afraid of judgment and in fear of legal repercussions, we are now taking a stand in the emerging cannabis industry.
This guide will provide insight into how you can use cannabis to help with many aspects of parenting, including physical and mental well-being and quality time spent with family and friends.
Read on to also discover how you can be a part of a bigger movement that is working towards advocating for greater acceptance of cannabis use among parents in society today.
Note: for this article, any reference to a cannamom will apply to canna-dads, canna-parents, canna-grandparents, etc. Label yourself as you see fit – or not!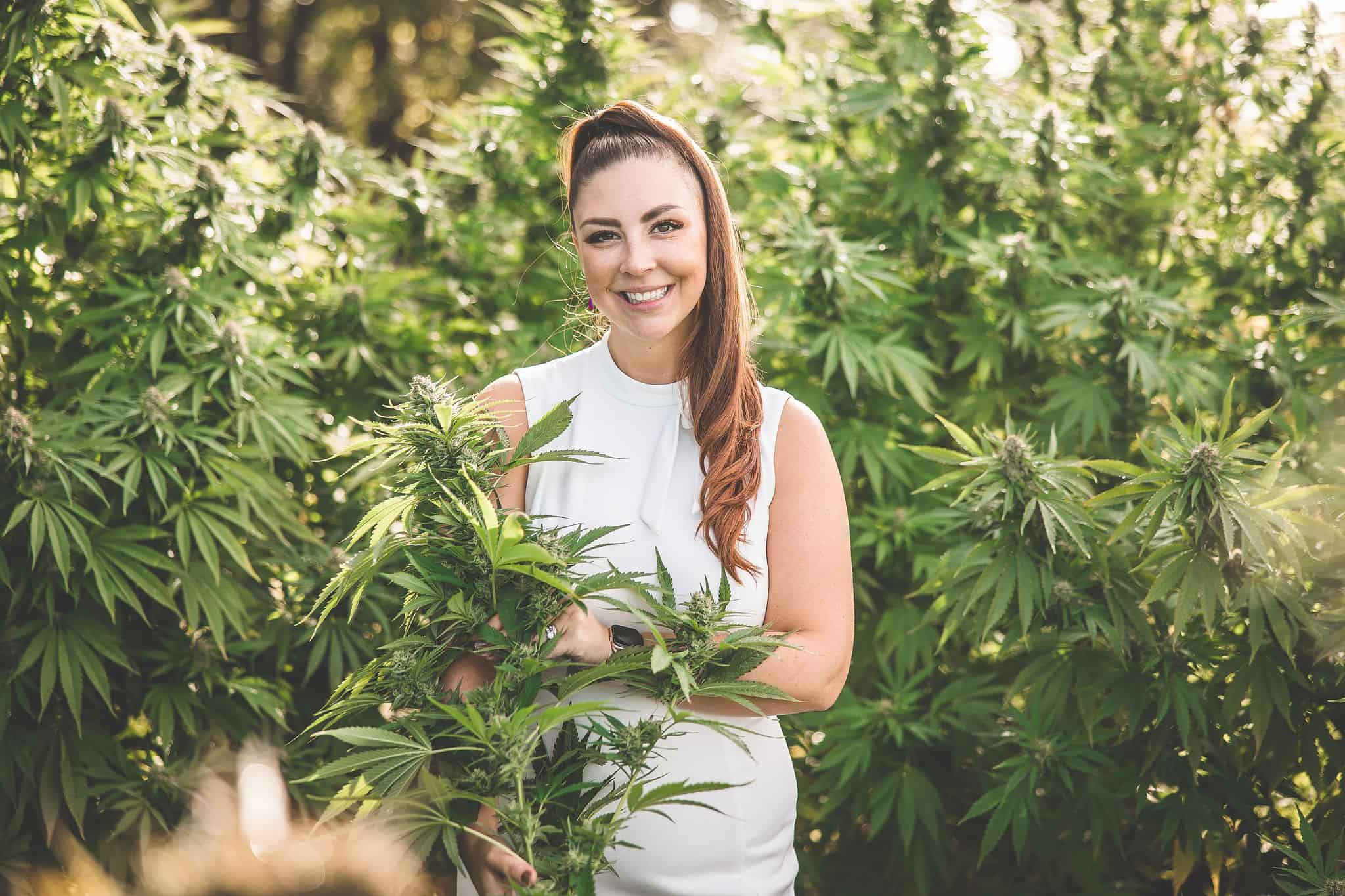 Join thousands of like-minded cannabis lovers from across the world inside a censor-free forum where you can explore the health benefits of cannabis and truly learn what it means to live Well With Cannabis →
What is a Cannamom
You've likely heard the term "wine moms," you know, a mom who always has a glass of wine in her hand at the end of a long day.
A cannabis mom is like a wine mom – but just a little bit better 😉
Cannamoms are parents passionate about advocating for the use of cannabis to care for their loved ones and themselves.
They are leading the charge for the successful and safe integration of cannabis into healthy, holistic health routines.
What sets us apart is our commitment to safe, responsible, and effective cannabis use, as well as our dedication to educating other parents on the power of cannabis.
We are devoted to creating an environment where parents feel comfortable talking openly about using cannabis, as well as providing resources on how to use them safely and responsibly.
We play an important role in helping open doors that wouldn't be accessible without them, ensuring safe access to the life-changing powers of this plant.
My mission as a cannamom is to enable and empower moms and dads like you, creating a safe space within my community less lonely and more enjoyable.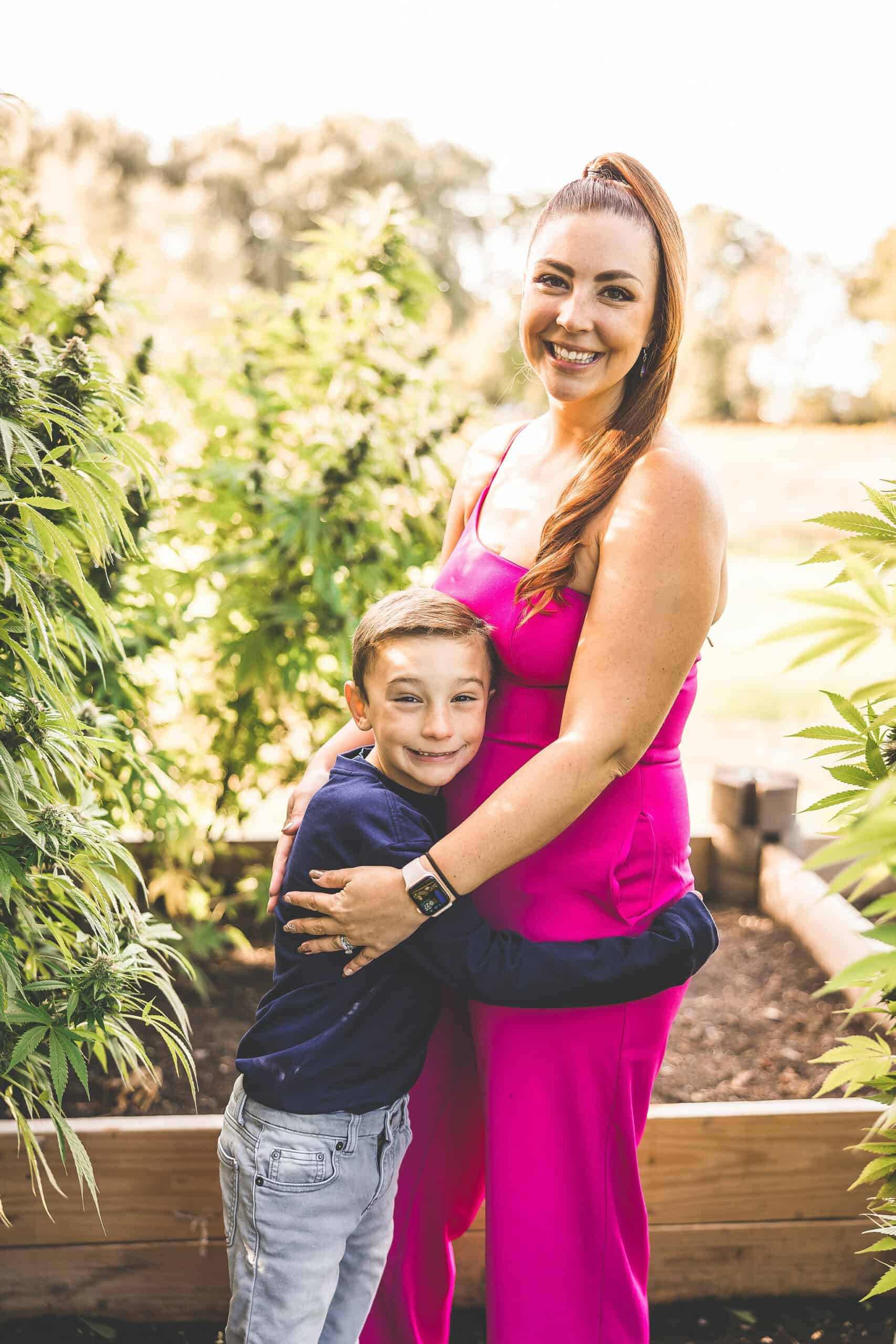 Understanding the Benefits of Cannabis
We know that cannabis offers multiple benefits for various symptoms related to anything from general wellness to chronic illness and pain.
Now, we make it our mission to bring attention to these therapeutic benefits so that members of all families get the opportunity to access better options for themselves and their loved ones.
From improved sleep quality to symptom relief from conditions like anxiety or migraine headaches, the positive effects are making an impact on the daily lives of parents across the world.
Understanding the many benefits of cannabis is key to becoming an informed advocate and contributor within our communities.
If you're new to cannabis, you can start your journey here or dive into the Cannabis Compass Course.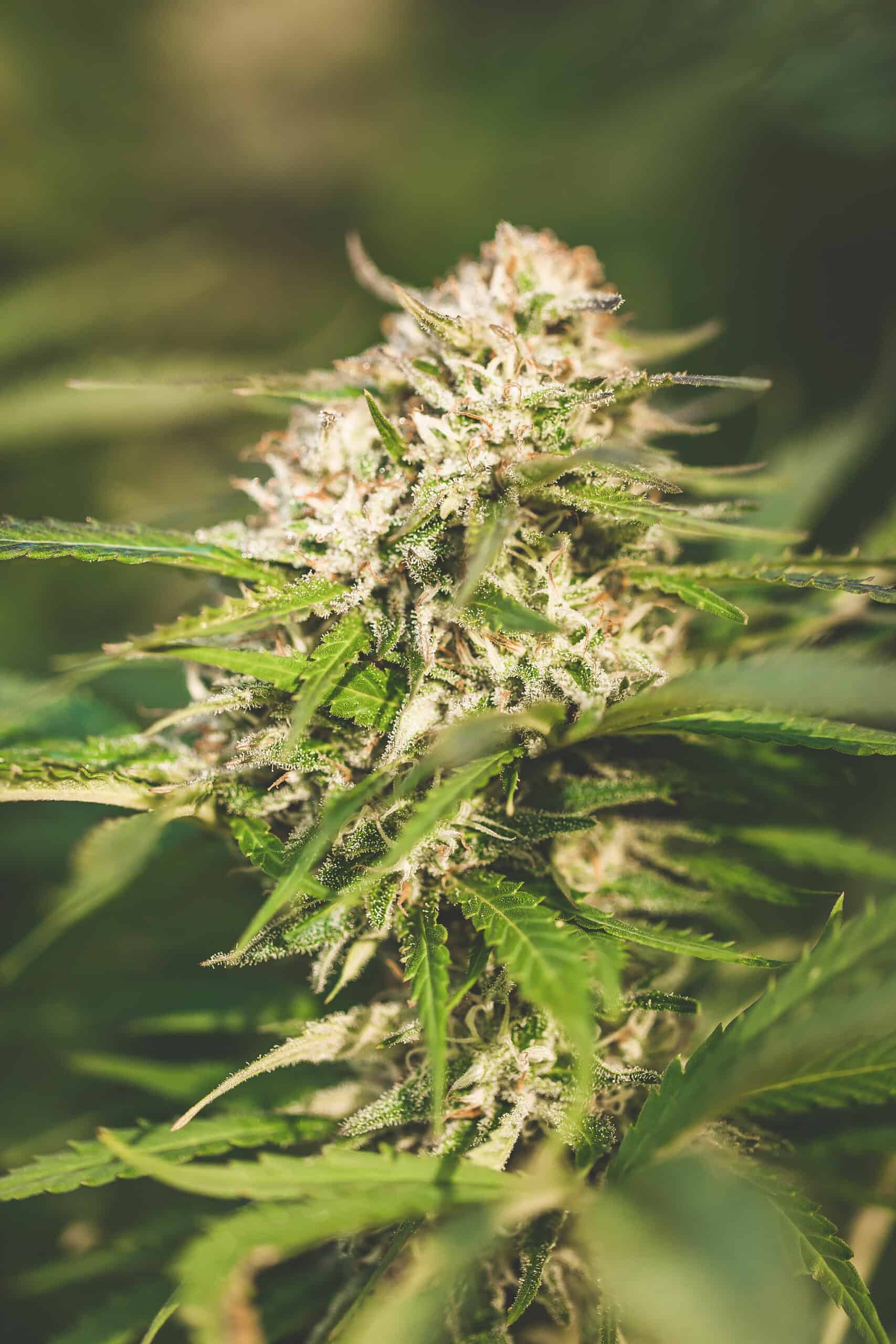 Recreational vs. Medicinal Cannabis
Cannabis has been used both recreationally and medicinally for centuries, despite prohibition.
Recreational cannabis consumption is intended mostly for enjoyment, though it can offer some physical relief and mental health support.
Its use comes with more emphasis on its effects rather than the medicinal benefits — bringing attention to how it makes the user feel.
Meanwhile, using cannabis for medicinal purposes takes a distinctly pragmatic approach that focuses on using cannabis to treat a range of symptoms.
Cannamoms are passionate about giving people the right to use this powerful plant however they choose, whether or not it involves a medical diagnosis.
While many women blame themselves, feel guilt and shame, or label themselves as "bad moms" for using cannabis recreationally, I want to assure you that you are not a bad parent for choosing to use plant medicine.
Cannabis is a Parenting Tool
As I often say on my podcast, cannabis is a powerful tool in the parenting toolbelt.
While it affects us all differently, those who have found their sweet spot know that plant medicine can help us be better parents.
Parents who use cannabis as a tool report that it enables them to be more patient and understanding with themselves, their children, and their spouses.
With more patience, we can foster better relationships with our children, strengthen our bonds, return to playfulness, and grow together as a family.
Cannabis can help to bridge the gap between us as the parent and them as the child by allowing for a greater degree of emotional connection and understanding.
And for parents like me, I find that it lowers my levels of frustration and anxiety, enabling me to handle stressful situations in a more clearheaded manner.
This helps me respond to my children in a more calm and more appropriate way, allowing me to avoid lashing out in anger, snapping, or yelling.
As a result, we feel less guilt and regret associated with parenting while being able to provide the best care possible – it's a win-win!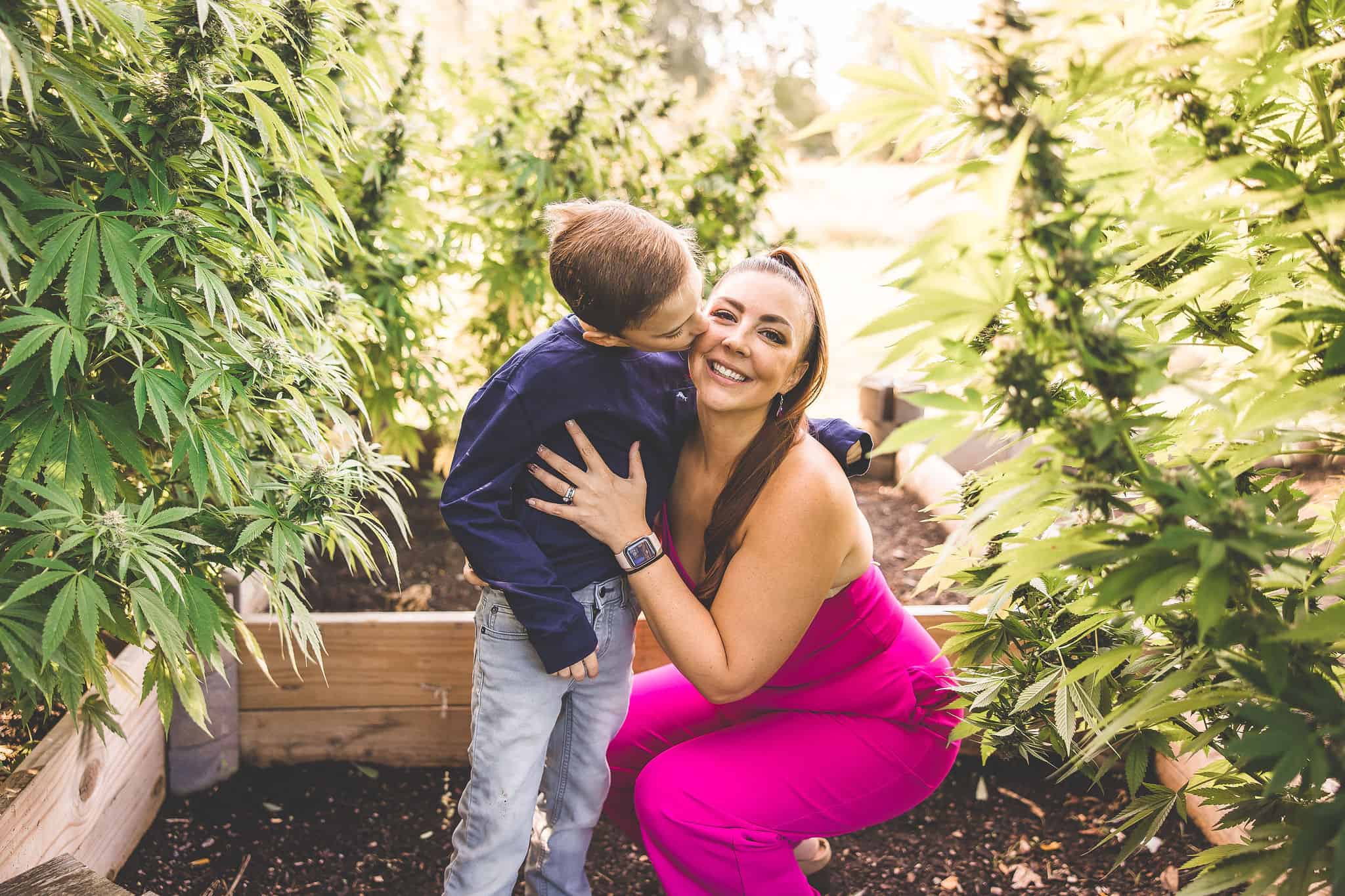 Cannamoms Stand Up For Their Families
As the heart of the cannabis revolution, we provide a vital support network for families seeking to use cannabis as a wellness tool.
From the everyday use of cannabis to using cannabis during pregnancy, breastfeeding, or for postpartum depression, we advocate for all types of use.
We know this option can relieve suffering, reduce harm, and increase wellness, which is why it is so important for our families to have access to safe products.
We also share stories of success, uniting communities towards a common goal: increased access to safe and effective cannabis options for ourselves and our children.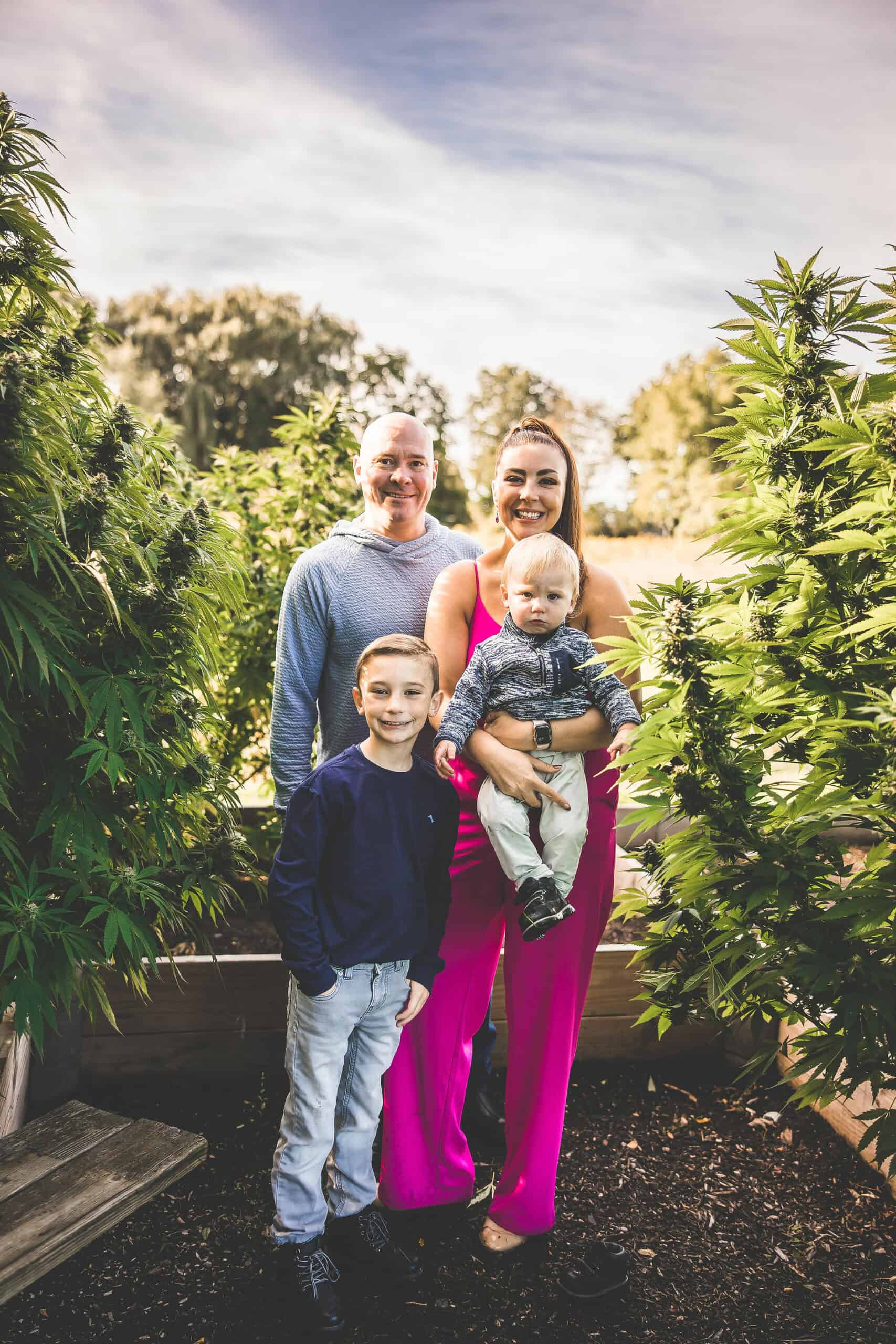 Join The Cannamom Community
If you're sitting here saying yes, yes, yes I am a canna-parent, you're in the right place!
And if you are looking for connection and support using cannabis as a wellness tool for your family, the Well With Cannabis Community is here to help.
In this censorship-free forum, we can freely discuss our approaches to cannabis and parenting without fearing judgment or repercussions.
Together with the collective voices of cannamoms everywhere, this powerful movement will continue to create positive change for our families worldwide.
Join us today!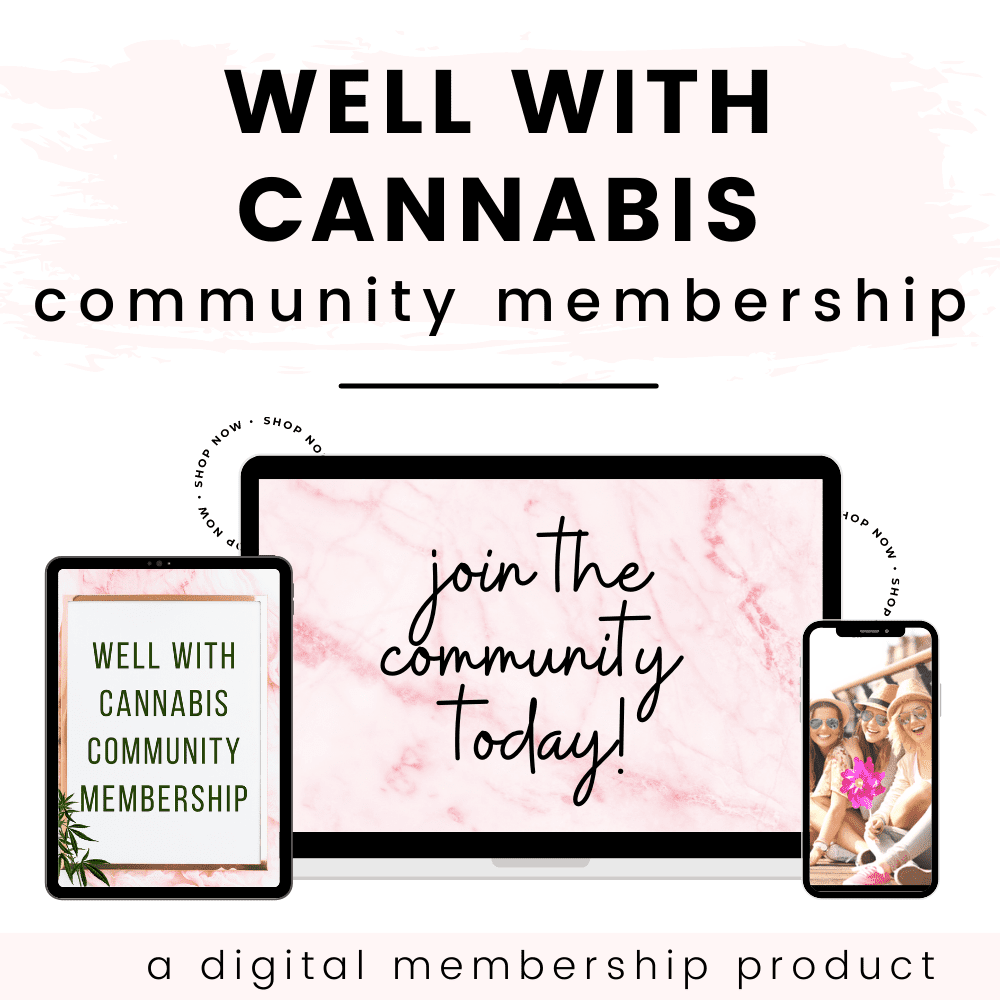 Meet These Amazing Cannamoms
Meet the men and women of the Well With Cannabis Podcast who have bravely shared their experience as a parent who uses cannabis, crushing the stigma one episode at a time.
These parents are professionals, healthcare providers, school teachers, engineers, stay-at-home parents, volunteers, caregivers, and more.
They are building businesses, excelling in their careers, caring for their children, using cannabis – and thriving while doing it.
Meet these real men and women whose lives have been dramatically improved with the use of the cannabis plant, and tune into the show to hear their incredible stories.
Meet the Well With Cannabis Cannamoms
Conclusion
Cannamoms are making a difference in the world by ending the stigma one message at a time.
We speak out about the myths and misconceptions associated with cannabis, spread awareness of its many health benefits, and are devoted to advocating for its acceptance.
Our cannamom community is growing, with our private online group dedicated to helping support each other in our missions to live well with cannabis.
It is only through this kind of collective action that we can create a better future for families seeking therapeutic benefits and true relief through responsible cannabis use.
Frequently Asked Questions
How do I get started using cannabis?
If you're new to cannabis, be sure to start with my beginner's guide to getting started. This guide will help you on your journey and help you understand which cannabinoids and dosages to use, the different strains, and the different application methods.
What if I still live in one of the illegal states?
It is extremely important to take into consideration your location and specific situation. Unfortunately, there are still states that will involve child protective services (CPS) for illegal marijuana use. To be safe, consider getting your medical marijuana card.
How can I join the community?
If you don't have anyone in your personal life to turn to, the Well With Cannabis Community is for you! This online forum is a safe place to discuss your experience as a cannabis-using parent without fear or judgment from traditional society.
More Parenting Resources