There are many different ways you can use cannabis, and each one will affect you differently. So, how do you know which one is right for you? Read on to discover these five cannabis application methods you can try, from topicals, edibles, inhalation, and more - and how to do so safely!
Features
A handy guide outlining all of the different ways you can use cannabis
Helpful tips and tricks for picking the right application method for you
Easy explanations so you know exactly where to start when you're ready
Why You Will Love This Guide
For some people, using cannabis for the first time just feels right. For others, it can take several tries to get it right.
I always tell my Well With Cannabis Community members that finding the perfect cannabis application method and dosage requires a bit of patience and a willingness to experiment.
You see, not all application methods are the same. When you put cannabis on your skin, it has a different effect than when you eat it or when you inhale it.
In this guide, we will explore the differences between these methods, and their pros and cons, so you can decide which cannabis application method is right for YOU and your needs.
---
Buy Cannabutter Online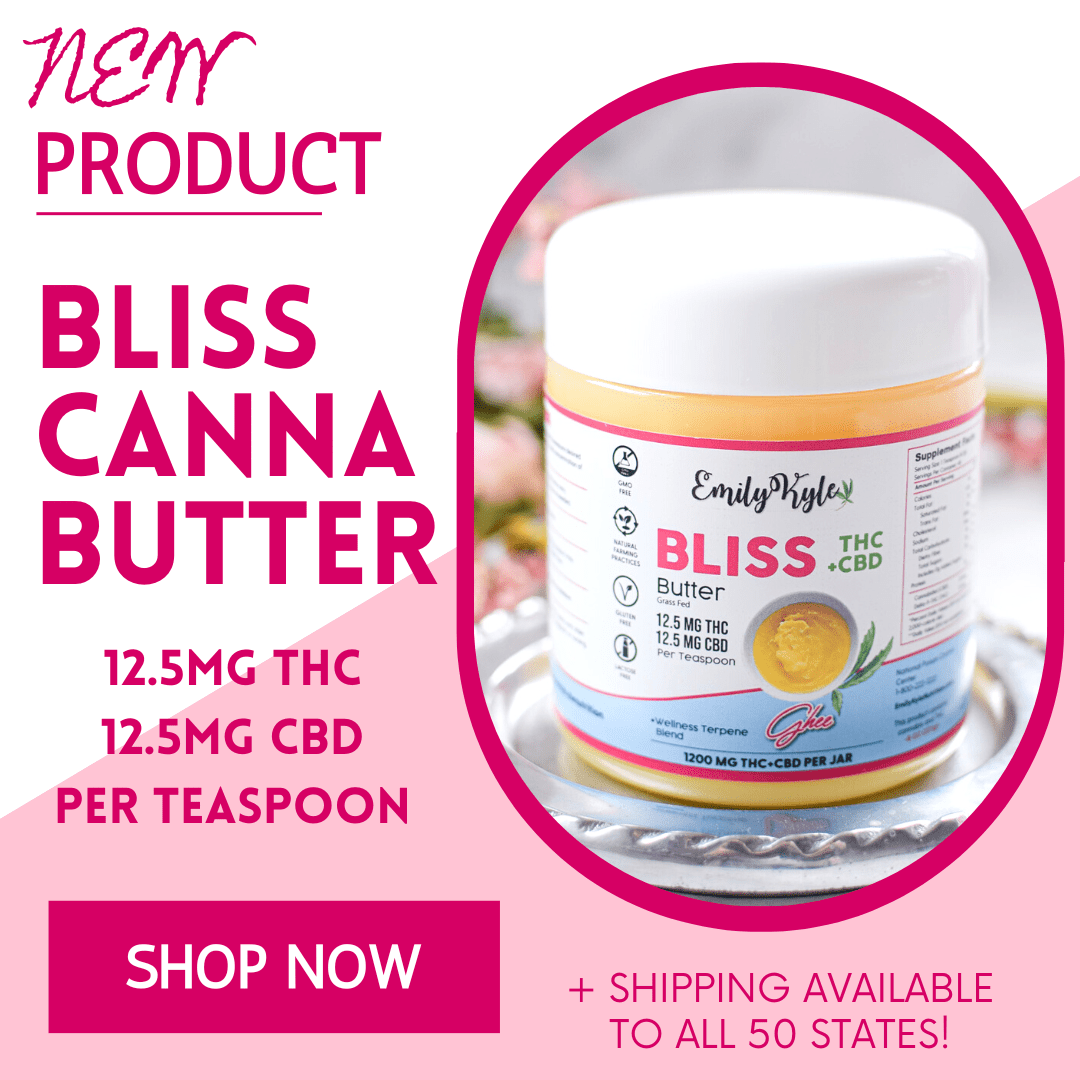 Skip the hard work and have perfectly dosed, delicious, pure Bliss Cannabutter delivered directly to your door! Shop Now →
---
Different Cannabis Application Methods
When I say application methods, I am talking about all of the different ways you can put cannabis in and on your body to gain the desired benefits and effects.
It's important to choose an application method that is right for you because not all methods are right for all people.
I want to help you determine which method is right for you by explaining the bioavailability rates, onset and duration times, and other pros and cons.
From there, you can make an educated decision on what methods you want to try. Remember, you're not limited to just one method, many people combine various methods to achieve their desired outcomes.
The 5 application methods we will review below include:
Sublingual – product held under the tongue for sublingual or buccal absorption
Topical – products that are applied directly to the skin
Edible (oral) – products that are processed by the digestive system
Inhalation – products that are inhaled into the lungs
Suppository - products that are inserted directly into the body, rectally or vaginally
Again, I recommended you try a variety of consumption methods to discover which one works best for you. Below we will talk about each one in detail.
Sublingual
Sublingual, meaning under the tongue, involves holding a cannabis product under the tongue to be absorbed. It can also be held inside the cheek for buccal absorption.
Many people prefer this method due to the high bioavailability rate of near ~30%. This means this method has a more effective rate of absorption of cannabinoids into the bloodstream.
The effects are systemic, meaning they affect the whole body. This method bypasses the digestive system and the lungs, which is important for some individuals.
When a product such as oil, tincture, or tablets are placed under the tongue, it typically takes between 15-30 minutes to see an onset of effects. These effects have a typical duration time lasting 2-4 hours.
With this method, it is recommended to hold the product under your tongue or inside your cheek for at least 60-90 seconds. For the best results, hold the product as long as possible.
If you swallow any of the product and it goes through your digestive system, it will be processed as an edible.
You can learn more about the sublingual absorption method here.
Pros & Cons
Onset time: 15-30 minutes
Duration time: 2-4 hours
Effects: Systemic (circulates through the whole body)
Pros: High bioavailability rate, quick absorption times
Cons: Taste can be a problem for some people
How to Try This Method
If you're ready to try the sublingual application method, pick your product of choice. Whether it be oil, tincture, concentrates, or powder.
Follow the golden rule: "start low and go slow". Start with a small dose (5-10mg) and record the effects.
If you don't feel the desired effects after 60 minutes, increase your dose and try again. Repeat the process until you have found a dose that works for you.
Topical
One beautiful thing about cannabis products is that they can be applied directly to the skin at the place of discomfort for targeted relief.
Many people use cannabis topicals for relief from pain and other unwanted symptoms associated with conditions like arthritis, psoriasis, eczema, and more.
Unlike sublingual absorption, topical absorption does not introduce any cannabinoids directly to the bloodstream.
This means that you will not get high if you put THC on the skin (unless it is there for an extended period of time through transdermal absorption).
Topically applied cannabis works because the THC or CBD interacts with the cannabinoid receptors that are on the skin itself.
The typical onset time for topicals starts between 10-20 minutes and the effects typically last for 2-4 hours.
Because topicals do not absorb into the bloodstream, you can use them as often as needed throughout the day at the site of pain and discomfort.
Some of the most popular topical products today include lip balm, salve, massage oil, Icy Hot-like balm, face cream, lotion, and more.
You can learn more about how cannabis benefits the skin here.
Pros & Cons
Onset time: 10-20 minutes

Duration time: 2-4 hours
Effects: Localized (does not circulate through the whole body)
Pros: Provides localized relief for specific areas, works from the outside in
Cons: Does not provide systemic relief
How to Try This Method
Cannabis topicals are not absorbed directly into the bloodstream, meaning it is easier to experiment with this method.
There is not a risk of consuming too much or getting too high.
This means you can experiment freely and try different products and different dosages as frequently as needed to find the right option for your needs.
Edible (Oral)
Oral consumption, commonly known as edibles, involves eating cannabis in food, drinks, or capsules. Cannabis is swallowed and then processed by the digestive system.
It is important to note that eating CBD products will be vastly different than eating THC products. CBD products will not produce an intoxicating effect when eaten.
However, THC products can produce stronger intoxicating effects when eaten (for some people). This is why it is important to take precautions when eating THC.
When cannabis is swallowed, it passes through the digestive system and results in an approximate ~10% bioavailability rate.
This is significantly lower than the sublingual or topical absorption methods.
However, with THC, when processed by the liver, it is turned into a potent metabolite known as 11-OH-THC.
This compound readily crosses the blood-brain barrier and can cause extreme intoxication and even hallucinations in cases of overconsumption.
Edibles are further complicated by a longer onset time, starting between 30-90 minutes, and a longer duration time, lasting at least 4-8 hours, sometimes longer.
You can learn more about how to safely dose edibles here.
Pros & Cons
Onset time: 30-90 minutes

Duration time: 4-8+ hours
Effects: Systemic (circulates through the whole body)
Pros: Long-lasting, convenient & delicious
Cons: overconsumption of THC may have unwanted effects
How To Try This Method
If you're brand new to cannabis edibles and have never tried them before, I recommend you check out my beginner's guide to cannabis edibles before getting started.
It will help guide you through everything you need to know to have a safe and enjoyable experience.
Please always remember the golden rule: "start low and go slow".
This means you should always start with a low dose, and don't consume more for a set period of time.
This will help ensure you do not accidentally consume too much THC, especially if you are not aware of your own personal tolerance level yet.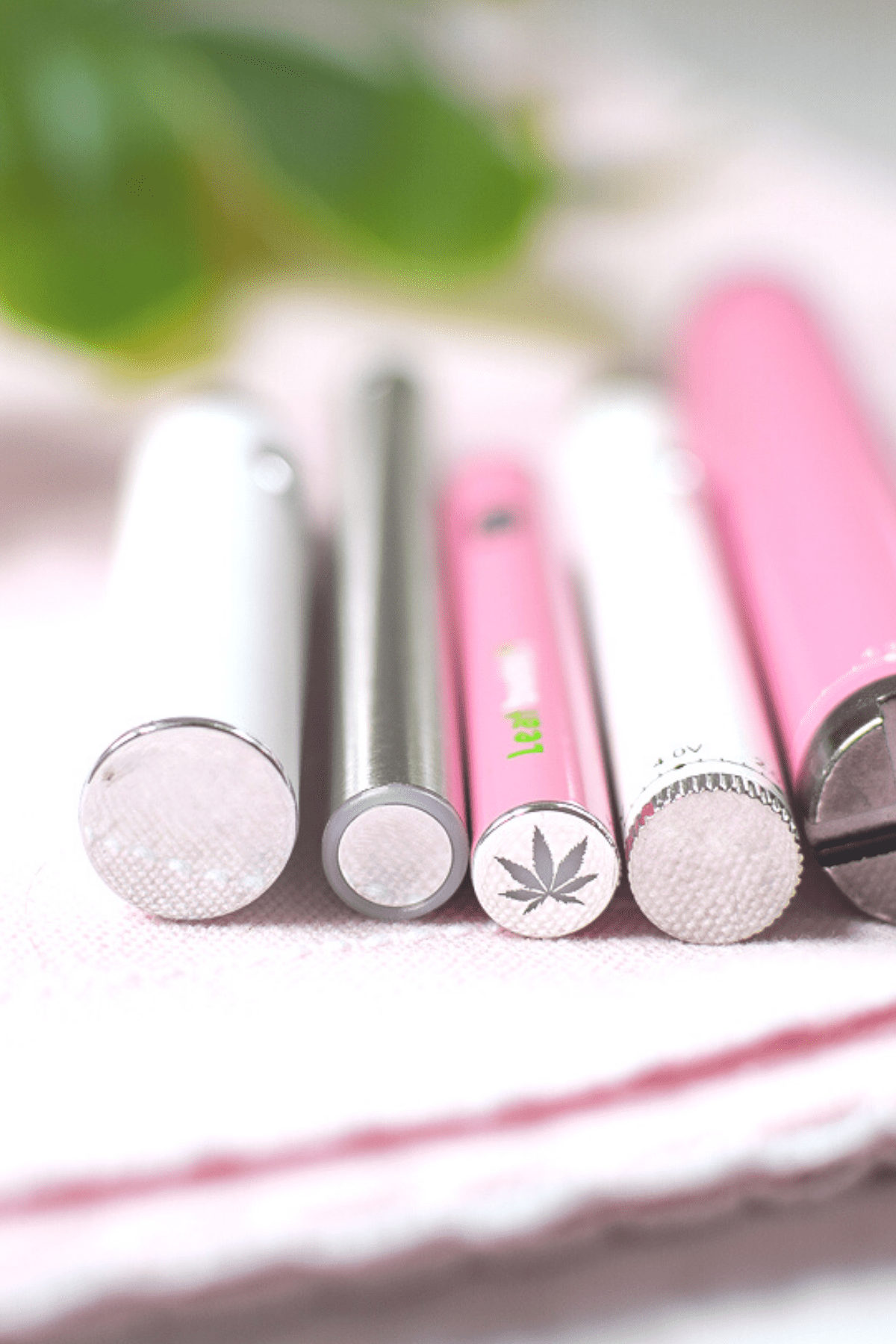 Inhalation
Inhalation involves heating cannabis at high temperatures, vaporizing the cannabinoids, and inhaling them into the lungs.
Inhalation can be done by traditional smoking, dry herb vaporizing or vaping cannabis oil.
Inhalation is the most bioavailable consumption method, with a ~31% bioavailability rate, but it has its share of potential health drawbacks.
Most people love the inhalation method because it is fast-acting, with an onset time of 1-3 minutes. These effects typically last for 1-3 hours.
Pros & Cons
Onset time: 1-3 minutes

Duration time: 1-3 hours
Effects: Systemic (circulates through the whole body)
Pros: Quick-acting, high bioavailability rate
Cons: Negative health effects associated with smoking, shorter duration times
How To Try This Method
First, decide if you would like to try smoking or vaping. Get the necessary tools and purchase top-quality cannabis flowers.
When inhaling, only draw a small amount in your mouth and into the lungs and release quickly.
Wait 5-10 minutes to notice your results before inhaling again. Repeat as often as needed until desired results are achieved.
Suppositories
Cannabis suppositories are cannabis products that are inserted directly into the body, either rectally or vaginally.
They are quickly gaining popularity among the cannabis community for various reasons.
They can be beneficial rectally for disorders like ulcerative colitis and Chron's disease, and beneficial vaginally for disorders like endometriosis and pelvic inflammatory disease (PID).
One of the most reported benefits of cannabis suppositories is that THC does not produce the same intoxicating effect as when orally consumed, like edibles.
This offers an easier way to help medicate individuals who do not want the strong high associated with cannabis, especially elderly folks and children.
The typical onset time for suppositories starts between 10-20 minutes and the typical duration time of effects lasts for 4-8+ hours.
Cannabis suppositories are also said to have a higher bioavailability rate than other methods as they are quickly absorbed directly into the stream.
Pros & Cons
Onset time: 15-30 minutes

Duration time: 4-8+ hours
Effects: Systemic (not extremly intoxicating)
Pros: Perfect for those who want to bypass the digestive system, quick to work, lasts longer
Cons: Difficult administration route for some
How To Try This Method
To try this method you will need to purchase or make your own cannabis suppositories.
This can be as easy as making cannabis-infused coconut oil and adding it to the recipe. Once prepared, you can choose to insert them rectally or vaginally, depending on your needs.
Final Thoughts
Cannabis has come a long way from the era in the '60s and '70s where it was smoked or just made into butter. There are now so many different ways to use and apply cannabis in a way that benefits you and your own specific needs.
As I mentioned before, don't be afraid to try one or more of these methods. You may just find that a combination of a few may be the answer you are looking for.
If you are looking for more in-depth information on how you can find the right application method for you, please consider enrolling in my Cannabis Compass Online Course.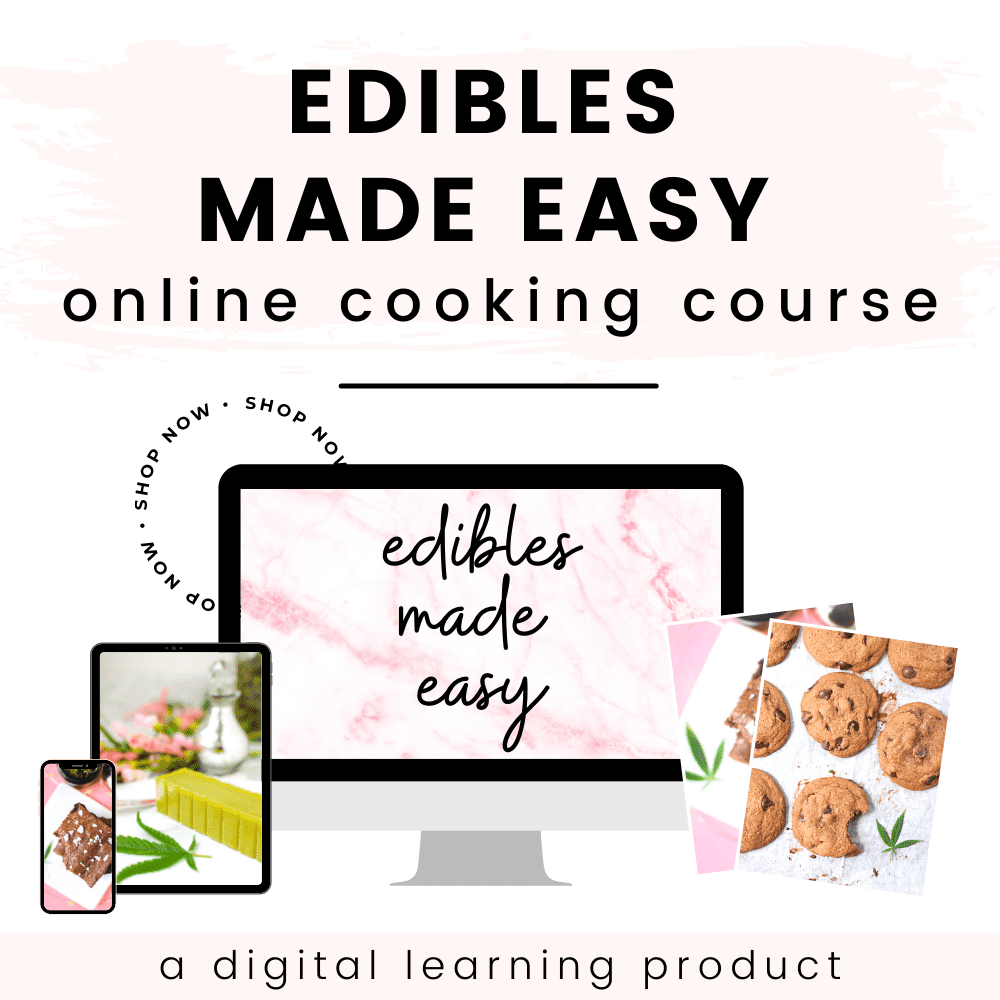 My Edibles Made Easy Online Cooking Course will teach you how to easily make cannabis edibles and topical recipes at home. This step-by-step video course will teach you how to infuse, extract, and create edibles with many different product types - all from the comfort of your own home.

Learn more and enroll today →