You may find yourself wondering, can I smoke CBD? And the answer is yes if you have the right product! Learn more about how to smoke CBD safely, the potential benefits and drawbacks, and what products to avoid!
Features
How to start with the right CBD product
Different ways to smoke and vape CBD
Tips for having the best experience possible
Why You Will Love This Guide
Smoking cannabis remains the most popular method of cannabis consumption.
It is one of the fastest ways to reap the health benefits of CBD in as little as 1-2 minutes.
Members of my Well With Cannabis Community know that they can smoke or vape CBD hemp flower just like any other cannabis flower.
Smoking is a great way to experience the different effects of CBD, but there are also some important health and safety considerations to keep in mind first.
In this guide, you will learn if you can smoke CBD, how to do it safely, what products to look for, and what to avoid.
---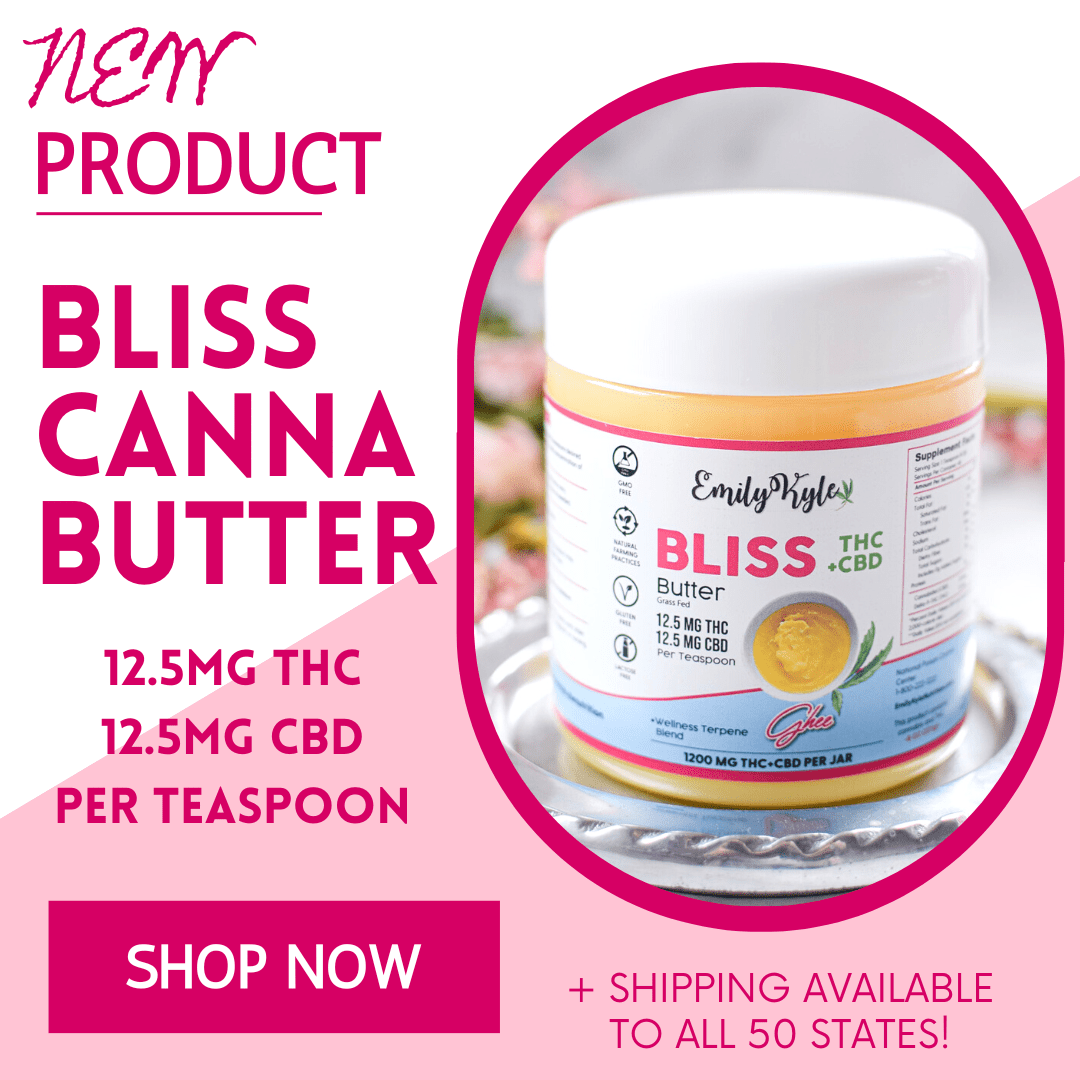 Skip the hard work and have perfectly dosed, delicious, pure Bliss Cannabutter delivered directly to your door! Shop Now →
---
The Short Answer
You can smoke CBD buds, hemp buds, or smokable hemp flowers. The most important thing is to start with a high-quality flower product first. Do not smoke CBD oil or other CBD products that are not explicitly meant for inhalation.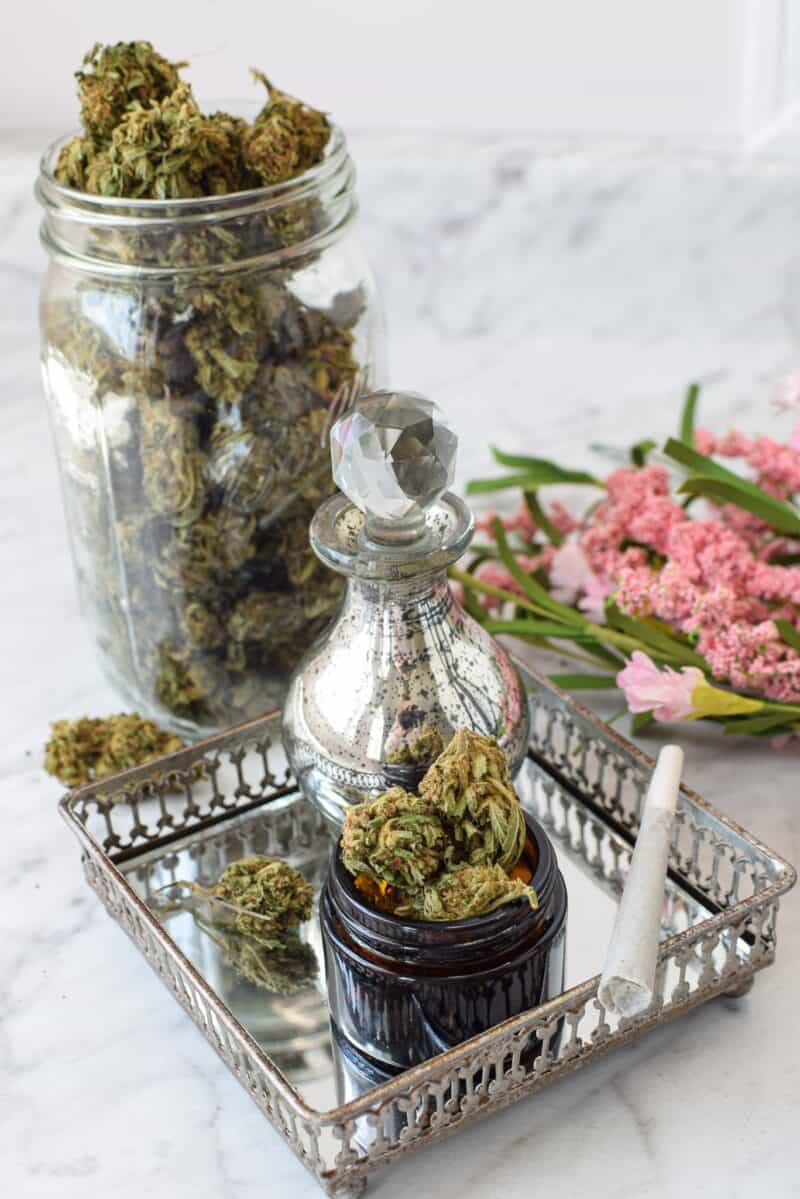 Start With The Right Product
The cannabis plant produces two chemical compounds in abundance; THC and CBD.
The main difference between the two is that THC can cause intoxicating effects or make you feel "high."
If a plant contains less than 0.3% THC, it is considered to be a hemp plant, according to the legal limit set forth by the 2018 Farm Bill.
These plants produce full-spectrum CBD-rich hemp flowers with high CBD and trace amounts of THC.
If you want to smoke CBD, you must start with a high-quality CBD-dominant cannabis flower, with lab tests to verify the CBD content.
I have several varieties of smokable CBD hemp flowers available in my shop to help get you started:
Shop High-Quality CBD Flower
Of course, not all CBD products are safe to smoke.
These are things you DO NOT want to smoke:
CBD oil or CBD oil tinctures
CBD lube
Pure CBD powder
Anything with carrier oils
Benefits of Inhalation
While smoking has its health drawbacks for sure, it is still the most common way to consume cannabis.
Smoking remains a desirable consumption method for many consumers due to its high bioavailability and quick onset time.
Inhaled cannabis has the highest bioavailability of any consumption method.
This means smoking or vaping is one of the fastest and most effective ways CBD can be absorbed into the body.
Inhaled cannabis can have an average onset time of 1-3 minutes, providing relief quicker than any other consumption method.
With a high bioavailability and quick onset time, smoking CBD directly impacts our body's endocannabinoid system (ECS).
The ECS is directly responsible for maintaining homeostasis in the human body.
It affects our other systems in various ways, including our immune and nervous systems.
When inhaled, beneficial cannabinoids interact with the cannabinoid receptors (CB1 receptors and CB2 receptors) to produce various therapeutic benefits.
Smoking also provides the opportunity to reap the main benefits of CBD from a full-spectrum product and the entourage effect.
How to Smoke CBD
Smokable CBD flower can be consumed in so many different ways, including:
from a glass pipe
bong or water pipe
CBD blunt, CBD joints, CBD preroll, or CBD cigarettes
The act of using a lighter to heat the material facilitates the decarboxylation process and causes the CBDA to convert into CBD.
How to Vape CBD
When it comes to vaping there are two options: vaping oil and dry herb vaping high-CBD flower.
For vaping oil, there are various products to choose from on the market.
Just be sure you are using the right oil product, like a , and not vaping traditional CBD oil, the kind made with MCT oil.
Other options include:
CBD vape juice
CBD vape pens
CBD concentrate from a dab rig or oil rig
Vape CBD oil (be sure to use the right kind!)
When vaping oil products, you want to be sure to avoid anything that contains propylene glycol.
If you are dry herb vaping, save that leftover plant material to make AVB CBD edibles.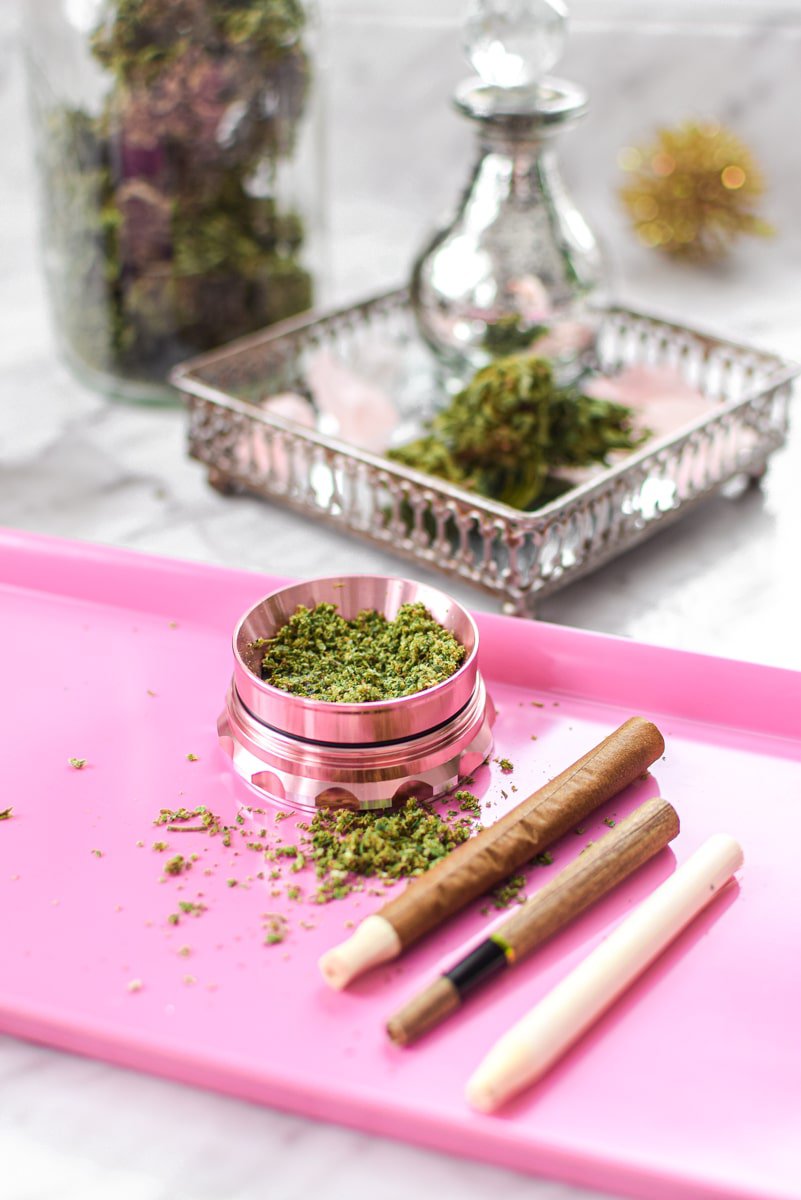 Frequently Asked Questions
What are the side effects?
Smoking always carries its own health risk, including potential respiratory issues and even the potential to develop lung cancer.
Can you smoke CBD oil?
No, it is not recommended to smoke CBD oil. You can vape a .
Does smoking CBD make you high?
If enough THC is present, you may feel high or experience psychoactive effects.
Can I fail a drug test?
Yes, even hemp flower with trace amounts of THC has enough THC to cause a failed drug test. Be sure to learn more about how long THC stays in your system to be safe.
How do I know if the flower is high-quality?
Check the lab tests! Not only do you want lab tests to confirm the presence of how much CBD and how much THC is present, but you want to know about the terpene profile and whether or not it has tested positive for pesticides, heavy metals, and more.
Is it legal?
While CBD use is legal in most states, you must check your local and state laws and Federal law to ensure compliance, especially if you are dealing with high-THC cannabis options.
Can I make CBD extract at home?
Yes, you can make a variety of products at home. Many people want to make homemade CBD oil with low THC levels for chronic pain relief or as an alternative to prescription medications. The good news is that in this case, it is easier to control the THC content to ensure you find the right dose for you.
Conclusion
Be sure to remain patient as you experiment and find the best way to medicate.
With so many great options to choose from, the use of CBD can be a great alternative to prescription drugs or tobacco cigarettes.
Of course, if you have questions about whether or not this method is right for you, please contact your medical marijuana doctor.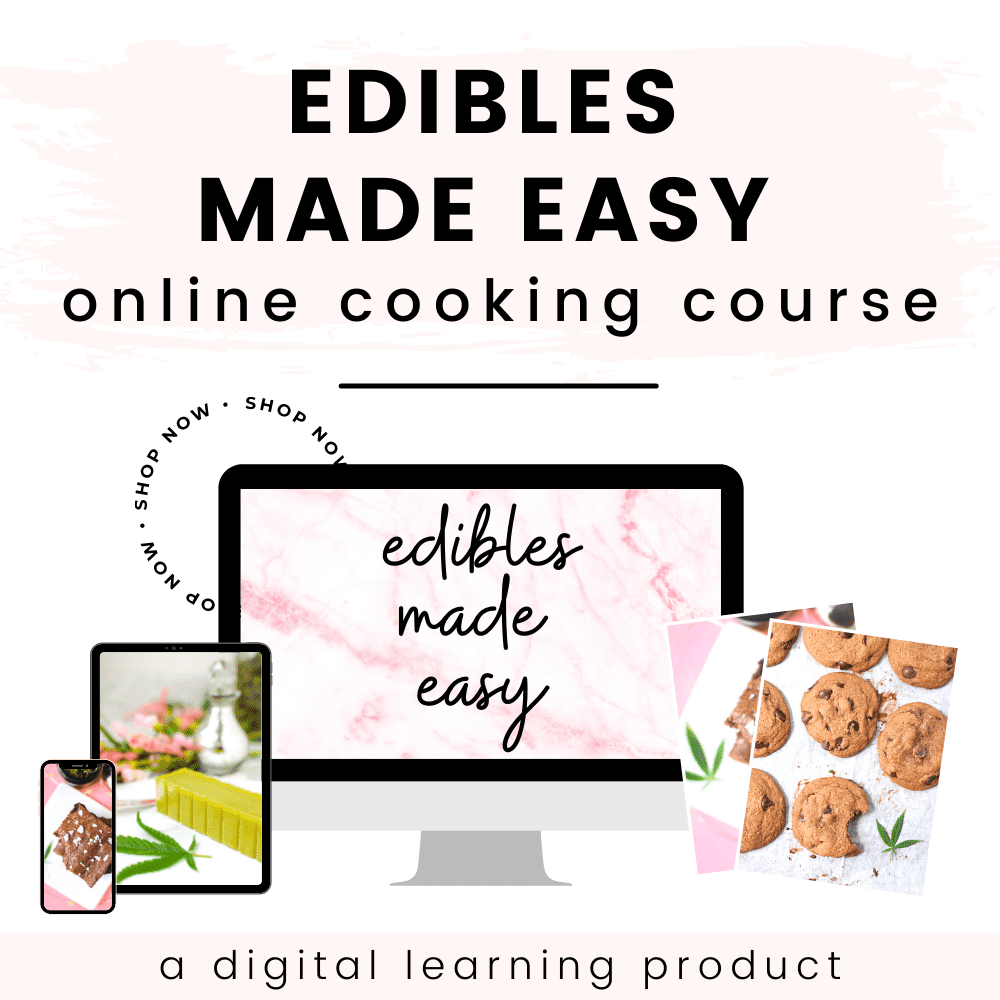 Take your edibles to the next level…
My Edibles Made Easy Online Cooking Course will teach you how to easily make cannabis edibles and topical recipes at home. This step-by-step video course will teach you how to infuse, extract, and create edibles with many different product types – all from the comfort of your own home.