Are you or a loved one considering getting a medical marijuana card? There are many benefits to having an all-natural alternative solution, but the medical marijuana program does come with a few drawbacks. Learn more about the pros and cons so you can make a confident decision about whether a card is right for you.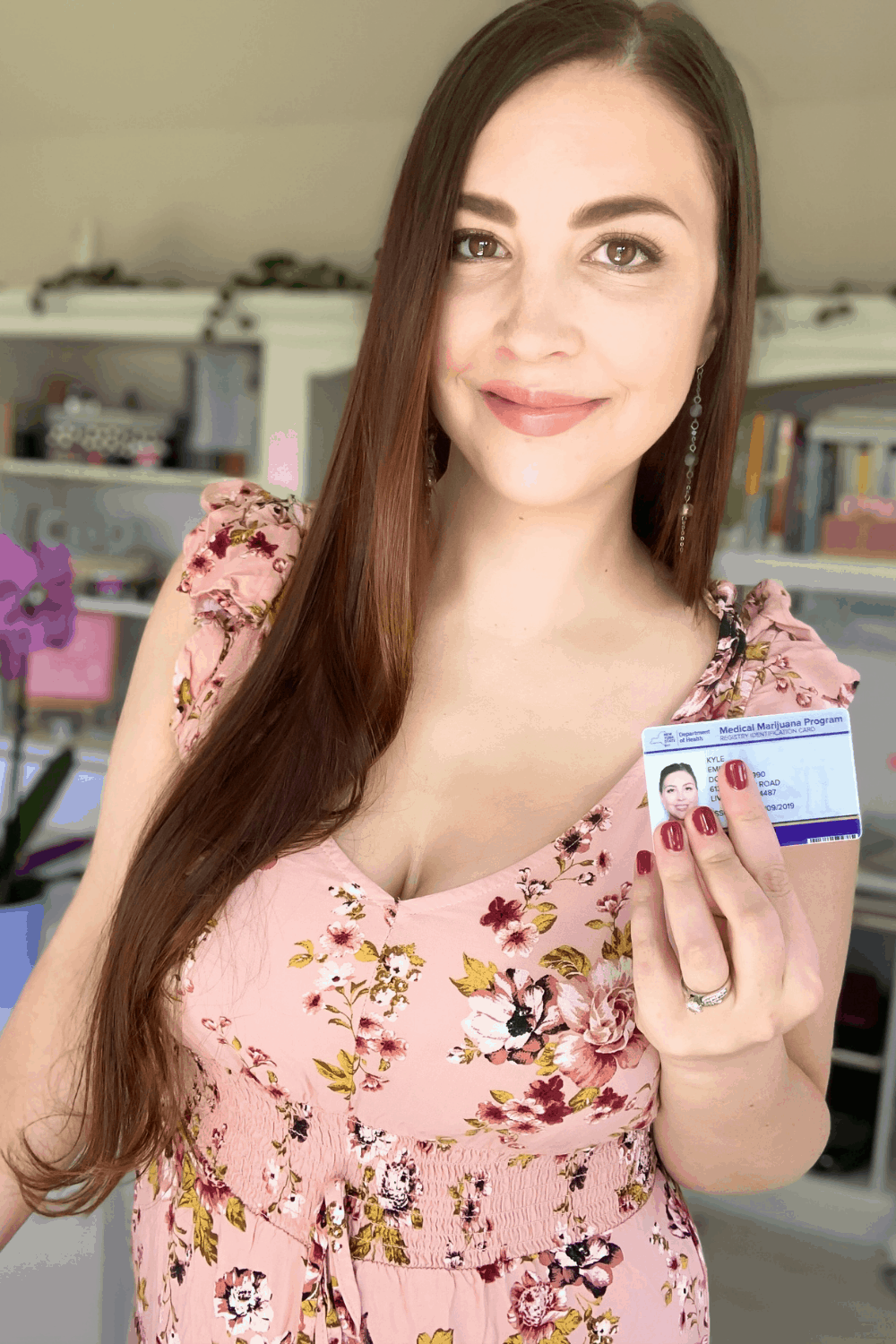 Features
Pros: accessibility, legal protection, more options
Cons: costly, restrictive, many lifestyle considerations
Skip the headache and shop with me to get safe cannabis products – without a medical card!
Should You Get a Medical Card?
With medical marijuana (MMJ) laws rapidly changing around the country, knowing the details of your state's specific rules and regulations can be difficult.
Consuming cannabis with more than 0.3% THC remains illegal at the Federal level. Still, recreational and medical marijuana is legal at the state level in more than half of the United States.
For many people in the Well With Cannabis Community, it may feel like getting a medical marijuana card is the only want to obtain cannabis legally – even though you do have other safe options!
But is it right for you? There are some serious considerations to think about, including the benefits, risks, costs, and more.
If you have been wanting to get your card for medical reasons, but have been putting it off due to stress, worry, anxiety, or fear of judgment, have no worries.
In this guide, I will outline the biggest pros and cons of getting a card to help you determine the right option.
Pros vs. Cons
Before deciding to apply for a medical marijuana card, it is important to weigh the positive and negative aspects and consider whether it is the right treatment option for you.
You do not want to get stuck with any unintended consequences or potential risks associated with having a med card.
Many people find that sticking with recreational marijuana use is the best option for them.
This is not an all-inclusive list, so be sure to take into consideration your own personal needs, lifestyle, medical conditions, and what would be best for you in the long run.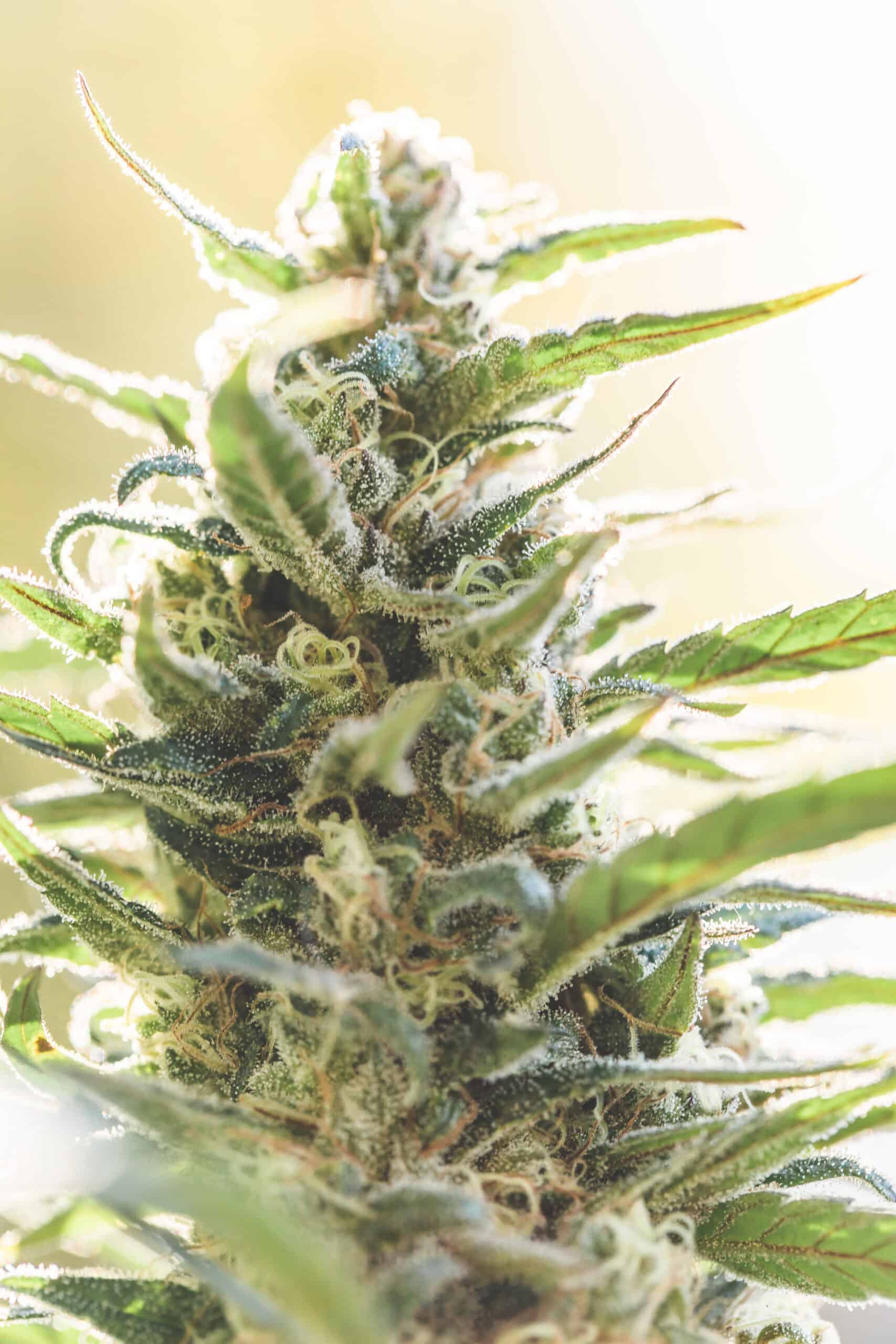 Pros of a Medical Marijuana Card
There are many benefits to being a medical marijuana cardholder, with the biggest being the ability to access safe cannabis products within a regulated system.
Replace Prescription Medications
One of the biggest benefits of getting a medical marijuana card is that cannabis may replace many different prescription medications, including opiates, that have unwanted side effects2.
Instead of relying on potentially harmful medications, you can instead find relief with cannabis which has very few side effects. This is especially promising for those who want to discontinue opioid use.
Whether you are working towards pain management or mental health support, various forms of cannabis can help you find the best solution for you.
Strain Selection
Different strains of marijuana are specially formulated to treat many of the most painful or troublesome symptoms that you may be experiencing.
Having access to a medical dispensary allows you to access more cannabis strains, allowing you to experiment and find what works best for you and your specific needs.
More Options
Depending on your state laws, the use of medical marijuana may give you more options than if you were just using cannabis for recreational purposes.
​For example, in New York State, where I live, medical marijuana laws allow medical marijuana users to grow cannabis plants at home, while those without a medical card cannot yet.
Other states may grant qualified patients higher possession limits. This means they may be legally allowed to possess a larger amount of marijuana than recreational users, and they may be able to purchase more products than at recreational dispensaries.
Dosing Accuracy
When you visit a dispensary and purchase its products, you have more accuracy in product dosages than products purchased from the illicit market.
With reliable products with available lab tests, you'll always know exactly what product you're getting and the dosage of each.
This makes medicating and tracking your signs and symptoms much easier for most people.
Legal Protection
Regarding the legal aspects, it's a benefit to have a medical marijuana card in many different situations.
First, medical patients can legally purchase and possess high-potency, affordable marijuana products.
The medical card may also provide you with more legal protections for medical purposes in the traditional healthcare system. This certification provides you, as the consumer, more legal protections in many instances.
Whether you are a pregnant medical marijuana patient or using cannabis for pain relief and other medicinal purposes, MMJ cardholders have more legal protections than those who simply use recreational cannabis.
Cons of Medical Marijuana
While getting a med card in NY was a huge blessing to many people like myself, there are also a few potential drawbacks.
Limited Qualifying Conditions
Some states only allow a limited number of qualifying conditions for medical marijuana use.
Unfortunately, New York State remains one of the most strict states when it comes to qualifying conditions. This severely limits the number of people who may qualify for their certification.
Costly
Obtaining and maintaining a medical marijuana card can be expensive. The annual cost of maintaining certification and the yearly renewal fee can financially burden some patients.
Additionally, the prices for medical marijuana at a dispensary in NY are some of the highest in the country.
To help combat this, some dispensaries offer sales and discounts to their customers. Some dispensaries also offer veteran discounts and discounts for Medicaid/Medicare Patients.
Employment Limits
In New York State, like in most other states with medical marijuana programs, you may not be able to hold a government job or obtain a commercial driver's license, even if you have a valid medical marijuana card.
Government employees may not be protected, even if they have their medical cannabis card. Other employees may be at risk if they fail a drug test or have an accident on the job.
Travel Limits
It's important to note that if you obtain medical marijuana in New York, it can't be taken out of the state.
And if you have a medical marijuana card in another state but not one issued by New York, you cannot purchase marijuana products in New York.
Any time you carry medical marijuana products with you, you must also have your identification card on hand so that authorities know that you're carrying it legally.
Gun Ownership
Having medical marijuana card may be a drawback for those who also legally own firearms or have a concealed carry permit.
This is because the federal government still considers marijuana to be a Schedule I drug, which means it is illegal under federal law. As a result, there are restrictions on those who use or possess marijuana and firearms.
The Bureau of Alcohol, Tobacco, Firearms and Explosives (ATF) has stated that anyone who uses marijuana, regardless of whether it is medically prescribed or not, is prohibited from owning firearms or ammunition.
This is not specific to the medical card itself but rather the use of marijuana.
This means that if you use marijuana recreationally or medicinally, you may have to choose between using marijuana and owning firearms or ammunition.
It's important to note that laws may vary from state to state, and it's always best to consult with a lawyer if you're unsure about how owning a medical marijuana card might affect your ability to own firearms legally.
Stigma
Some people still hold a negative view of medical marijuana use, which could lead to judgment or discrimination.
Many people abstain from the use of cannabis because they are afraid of what their friends, family, or even other medical professionals may think.
Thankfully, the perception of cannabis consumers is changing for the best. Want to see how? Just listen to the Well With Cannabis Podcast!
Do The Pros Outweigh the Cons?
Deciding whether or not to get a medical marijuana card is a personal decision that should be made after careful consideration of your lifestyle and needs.
While there are benefits to obtaining a medical card, such as symptom relief and legal protection, there are also drawbacks to consider, such as cost and limitations on employment and travel.
Ultimately, the decision to get a medical marijuana card is up to you, so it's important to weigh the pros and cons carefully before making a decision.
While it's important to remember these things, the positives outweigh the drawbacks for many people. If you think getting a card is right for you, read on for step-by-step instructions on applying. 
Buy Cannabis Without a Med Card
If getting a medical marijuana card does not feel like the right decision for you and your lifestyle, you do have alternative options!
My online store provides high-quality cannabis edibles like cannabutter, gummies, and cooking oil that contain cannabinoids like THC, CBD, and more.
We are proud to legally, safely, and securely ship to all 50 states!
Shop for high-quality cannabis products →
If You Want to Get A Card
Gone are the days of needing to ask your current doctor for permission or searching high and low for a prescribing physician – you can easily be pre-approved over the computer or phone thanks to online services.
Before anything, you first need to be diagnosed with a qualifying condition listed below to get an identification card.
This step is non-negotiable; if you do not have one of these conditions or another condition that causes one of these conditions, you are not eligible for the program.
In most cases, to qualify for certification, you need to be diagnosed with one of the following conditions:
Cancer
HIV infection or AIDS
Amyotrophic lateral sclerosis (ALS)
Parkinson's disease
Multiple sclerosis (MS)
Spinal cord injury with spasticity
Epilepsy
Inflammatory bowel disease (IBS)
Ulcerative colitis
Neuropathy
Huntington's disease,
Post-traumatic stress disorder (PTSD)
Chronic pain, as an alternative to opiates for pain
These conditions usually cause severe pain, loss of appetite, seizures, muscle spasms, or nausea, which can be relieved with medical marijuana1.
If you do have one of these conditions, you are eligible to move on to the next step, outlined below, which will help you get your card.
If you are unsure if your specific condition will be considered, it is worth moving on to step two to see.
For example, I have not been diagnosed with any of the conditions outlined above, but I have been diagnosed with pelvic inflammatory disease, which causes chronic pain.
With that diagnosis, I was able to move to step two and then get certified for my card in NY. In the event that you are unable to be certified with your current condition, you will not be charged for your consult.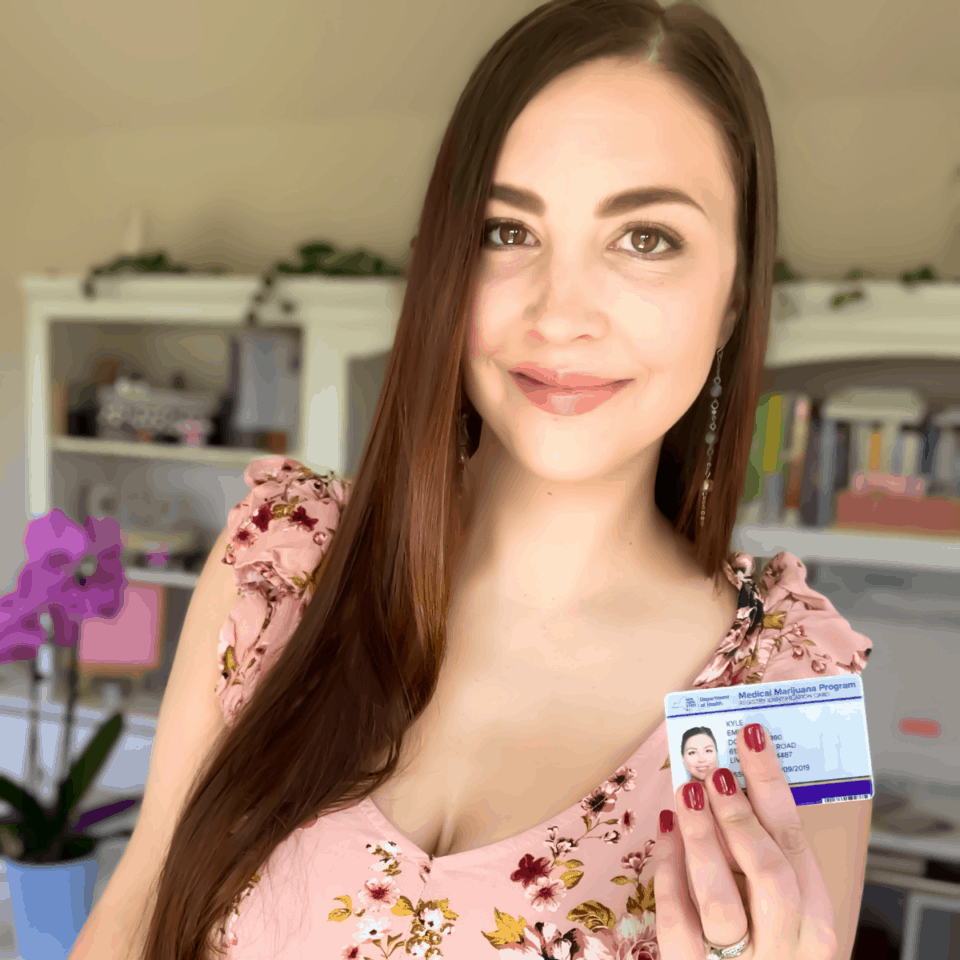 How to Get a Medical Marijuana Card
Have you or a loved one considered getting a medical marijuana card? There are many benefits to having an all natural alternative solution, but the medical marijuana program does come with a few drawbacks. Learn more about the pros and cons so you can make a confident decision whether a card is right for you. 
Instructions
Book An Appointment
Thankfully, you do not need to worry about consulting with your current doctor – especially if you fear they may be judgmental or disapproving of your desire to obtain your MMJ card from your primary care physician. There are many wonderful medical marijuana doctors who are authorized to provide qualifying patients like you with your certification in a kind and compassionate manner. Simply google "medical marijuana doctor near me", do a bit of research, and select the company you want to use. Once you are confident that you have or may have a qualifying condition that will make you eligible to move you through the certification process, book an online consultation.
Talk To A Doctor
If you choose an online platform, you will be directed to book an online Telehealth appointment, like a Zoom call. Your discussion with a licensed physician and it will be hosted on an easy-to-use, HIPAA-compliant telemedicine phone call. If you visit in person it will be like a traditional doctors visit. This is your opportunity to clearly explain your current medical needs with your provider, review your medical records, and get down to the main reasons you are seeking medical marijuana treatment. They will also discuss any concerns you may have about adverse effects and cannabis use disorder. After your discussion, based on the doctor's recommendations, the company will move forward with processing your medical marijuana certificate.
Get Your Card
After your visit, you will be sent a certificate via email allowing you to obtain your medical card. Once receiving your certificate, you will need login to the state website and register as a patient using your new certificate. You will receive a digital temporary license which is valid for 30 days, that you can print and use immediately at any licensed dispensary. Your official medical marijuana card will be sent to you through the mail. *Note: Registration will also require proof of residency and identity.
Visit A Dispensary
Congratulations! You are official and can now legally purchase medical marijuana products. You can purchase products from any dispensary statewide with either the digital temporary license or official medical marijuana card. While there are dozens of dispensaries located throughout the state, many also offer convenient home delivery, which is a benefit for many patients. 
Notes
Remember: This process will slightly vary from state-to-state. Be sure to research and follow the medical marijuana laws written for the state you reside in. 
Do you have a question or need help?
Join hundreds of members inside private Well With Cannabis Community for help, support, and to share your edible creations!
Conclusion
While obtaining a medical marijuana card can have many benefits, such as symptom relief, legal protection, and more personalized treatment, it's important to weigh the drawbacks as well.
The cost of obtaining and maintaining a medical marijuana card, limited qualifying conditions, employment limits, travel limitations, and potential legal conflicts are all factors that should be carefully considered before deciding whether or not to apply for a card.
Ultimately, the decision to get a medical marijuana card is a personal one that should be made after careful consideration of your lifestyle and needs.
It's important to do your research and consult with a physician or lawyer if you are unsure whether getting a medical marijuana card is right for you.
With this understanding, you'll be able to make an informed decision that will best benefit your health and well-being.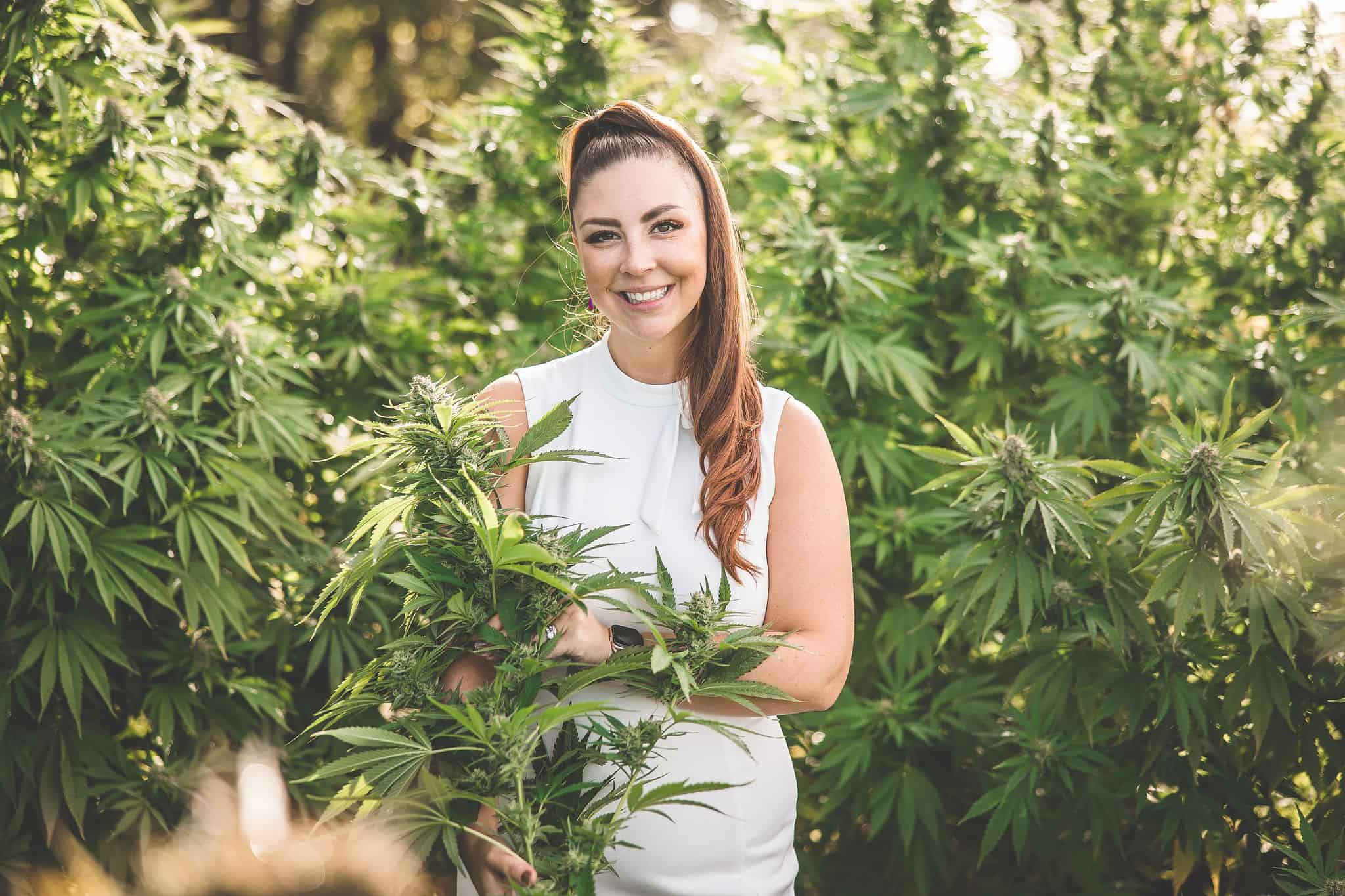 Join thousands of like-minded cannabis lovers from across the world inside a censor-free forum where you can explore the health benefits of cannabis and truly learn what it means to live Well With Cannabis →