Feel empowered by making educated decisions when it comes to evaluating and purchasing any CBD product on the market today using this simple 4-step guide for choosing a safe CBD product.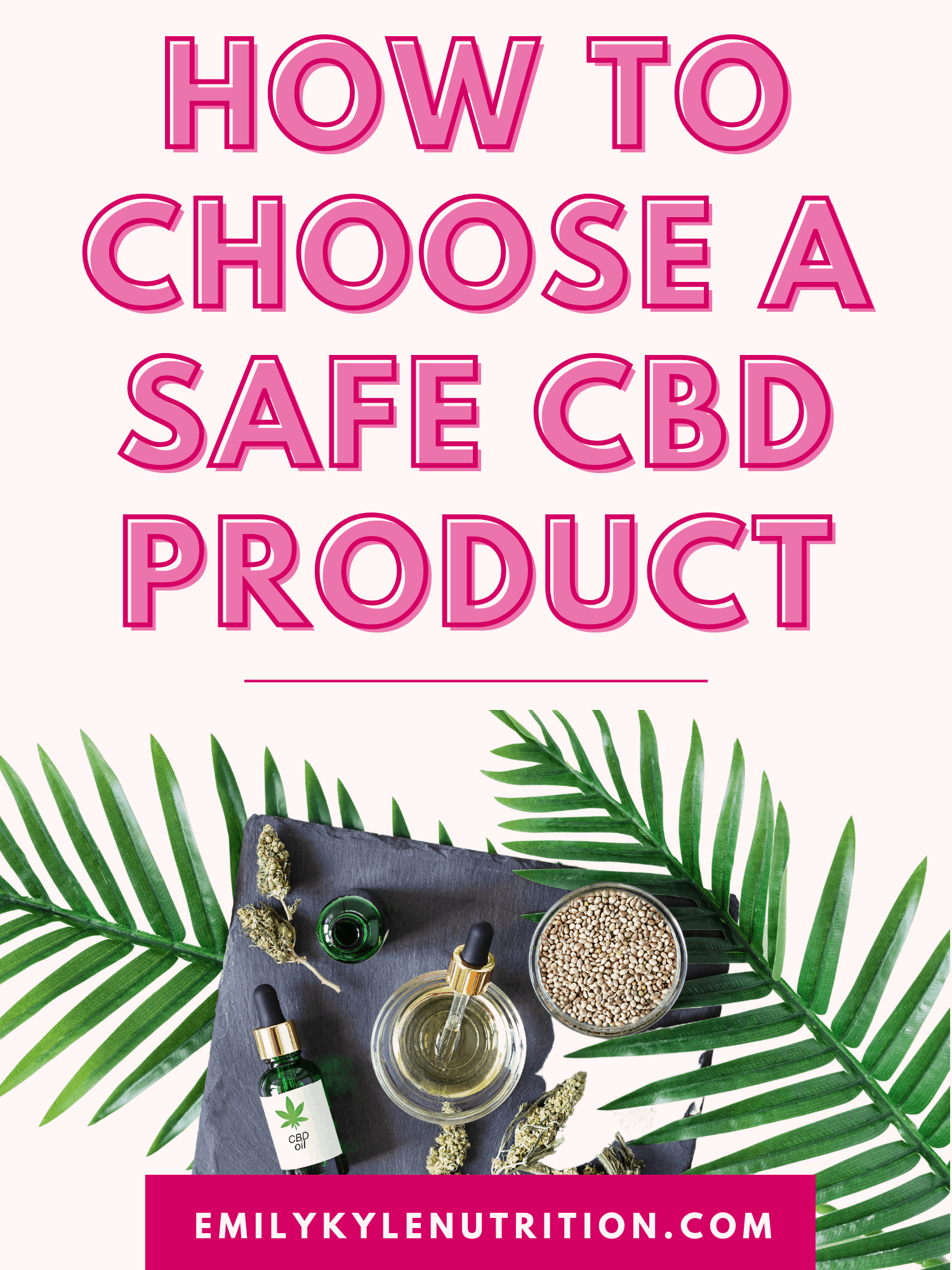 Features
A review of the safety of CBD in general
An overview of the CBD products available
My 4-step method for identifying a safe product
Is CBD Safe?
Before moving forward, let's note that CBD is considered safe by many research studies and leading health organizations.
A recent safety and side effect review of human studies described CBD as having an excellent safety profile in a wide range of serving sizes1.
The most common side effects detailed in the studies reviewed were appetite changes, tiredness, and diarrhea.
Studies that compare the effects of CBD and other prescription and over-the-counter drugs used to treat a variety of conditions, found that comparatively, CBD had a better side effect profile2.
The authors noted that CBD does not alter physiological parameters such as heart rate, blood pressure, and body temperature.
Several other studies reviewed suggested that CBD has no negative influence on food intake, gastrointestinal transit, or psychomotor or psychological functions.
The chronic use of CBD and high serving sizes up to 1,500 mg/day have been shown to be well tolerated by humans3.
And when it comes to addiction, CBD is a safe option. According to a World Health Organization (WHO) Report on CBD Safety and Use in 2017:
"In humans, CBD exhibits no effects indicative of any abuse or dependence potential."

World Health Organization
What Makes a Safe CBD Product?
Over the past few years, CBD has become incredibly popular in the health and wellness community, and for good reason.
CBD is anecdotally helping millions of people across the world and inside my Well With Cannabis Community.
Unfortunately, the lack of regulation, unwanted additive ingredients, and bad companies make CBD products questionably unsafe.
Today's most common products include CBD oil, topical products, CBD gummies, and inhalable options like CBD flower and vapes.
Unfortunately, there is currently no oversight over these products from the FDA or any other organization.
That means there are no quality or safety standards for CBD products in the marketplace today.
This is dangerous for many reasons, including the alarming fact that anyone can put anything in a bottle and label it as CBD oil.
Several news articles have brought this problem to light, even conducting undercover investigations to assess what is truly in these products.
Many products evaluated contained no CBD at all, while others were much more dangerous, with fake CBD ingredients poisoning 52 people in Utah in 2017.
Examples like this are frustrating because they detract from the true healing benefits of cannabis and CBD oil.
This puts the responsibility on the consumer (you) to be educated enough to responsibly evaluate a product for safety and quality standards.
Unfortunately, there is no standard education or guidelines for evaluating the quality and safety standards of CBD products, so I created my own.
It is my hope that this guide will help you understand what really matters when identifying a safe CBD product and also help put your mind at ease by becoming cannabis confident.
4-Step Evaluation Method
There are many important considerations to weigh when choosing a safe CBD product. I hope that this simple 4-step method makes it quick and easy for you to understand what to evaluate and why.
Following the acronym REAL, we will cover:
Raw Material
Extraction Process
Added Ingredients
Lab Testing & Certificate of Analysis
Raw Material
The first step to choosing a safe CBD product is knowing where the hemp that was used to produce the CBD was grown.
The product you choose should be made from 100% USA-grown hemp (or cannabis) and clearly labeled as such.
Even though more CBD is now produced in the United States than ever before thanks in large part to the 2018 Farm Bill, a large portion of CBD on the market is still imported from overseas.
Hemp from China or any other country outside of the USA could be dangerous due to a lack of regulations and varying safety standards.
The main reason why hemp grown in another country could be dangerous is because of the plant's ability to absorb contaminants from the soil while it grows, and the varying regulations from country to country.
Hemp is a bioaccumulator, and industrial hemp can help to remove toxins from the soil in contaminated environments.
If the soil the hemp was grown in is not good, clean soil, then that plant has the potential to contain high levels of dangerous contaminants, most concerning of which are lead or mercury.
You also don't want pesticides, herbicides, other heavy metals, or any other dangerous contaminants in your product.
Just like with any other crop that we use ingest or use on our bodies, sustainable, organic farming practices and growing conditions are best for the health of the plant, and your health.
Due to the rising popularity of hemp cultivation, you may also be lucky enough to have a local hemp farm or producer near you or at least in your state.
It is best to support your local, quality CBD growers and producers whenever possible.
Summary – When choosing a safe CBD product, be sure to choose a company that uses 100% USA-grown cannabis with organic farming practices, if possible.
Extraction Methods
Another important aspect of evaluating CBD quality is the extraction method used to separate the CBD compound from the hemp plant material.
There are two main extraction methods used to process most CBD oil products on the market today, supercritical CO2 extraction and ethanol extraction.
While both methods have their pros and cons, when using cannabis for health, it is my professional opinion that supercritical CO2 extraction is the best extraction method that results in the cleanest, pure, and safe, high-quality oil.
Most companies currently using supercritical CO2 extraction to produce their high-quality products are loud and proud to share that with their consumers.
They will often advertise their use of supercritical CO2 technology right on their product packaging.
Summary – When choosing a safe CBD product, be sure to choose a company that clearly labels its product as being supercritical CO2 extracted.
Added Ingredients
The most common type of CBD oil on the market contains CBD extract mixed with a carrier oil, such as MCT oil or hemp seed oil.
Unfortunately, many brands add unwanted ingredients, additives, or flavorings to their products for various reasons which ultimately detracts from the overall health benefits of the CBD itself.
As a registered dietitian, I am particularly sensitive to the CBD edibles being sold on shelves today.
The majority of these products are made with unhealthy ingredients like refined sugar, corn syrup, and artificial food dyes.
If you are using CBD oil for health and wellness purposes you do not want to counteract the positive benefits of CBD with the negative benefits of additive ingredients.
Summary – When choosing a safe CBD product, be sure to choose a product that does not contain any unwanted, unsafe, or unnatural added ingredients.
Lab Testing
The last, but perhaps most important, step is to ensure that 3rd party lab testing has been conducted and that the results are readily available before purchase.
This is also known as having a Certificate of Analysis.
Even if a company has a great product and aligns with the three steps above, the only way to know for sure what the final product contains is through verification from a 3rd party source.
You want to be sure that any CBD company you are considering has conducted independent third-party testing and readily provides those results.
In the future, companies will be required to add QR codes to the box which can trace back to the lab results.
These lab results are meant to show the potency and concentration of cannabinoids in the final product.
Additional lab results may be done to reveal terpene profiles, pesticide levels, and heavy metal reports.
There is NO regulation for this to be done, so don't assume that every CBD company is testing!
You must verify for yourself that the company is providing a complete, up-to-date, Certificate of Analysis.
On a side note, I believe that it is also important to do a quick bit of research into the lab testing company used to produce the Certificate of Analysis.
Ensure that the lab testing company is real and certified to provide such reports.
Summary – When choosing a safe CBD product, be sure to choose a product that readily provides their Certificates of Analysis or 3rd Party Lab Testing Paperwork.
---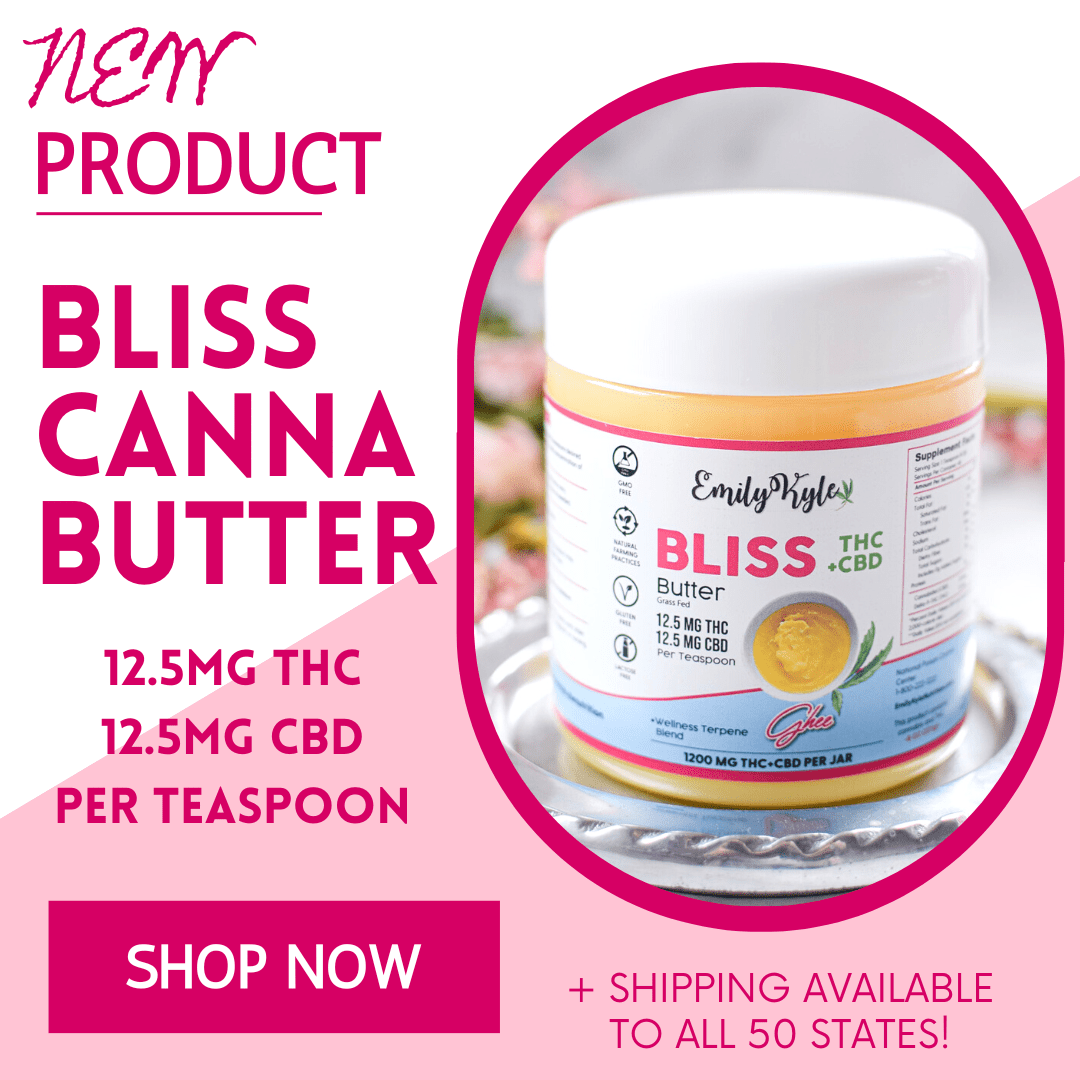 Skip the hard work and have perfectly dosed, delicious, pure Bliss Cannabutter delivered directly to your door! Shop Now →
---