If you're looking to purchase high-proof alcohol to make a cannabis tincture, this is the guide for you! Discover where you can order high-proof grain alcohol online and have it shipped to your door, or learn more about what to ask for when visiting your local liquor store.
Quick Answer
If you're having trouble finding high-proof alcohol available for purchase in your state, try one of these online services to see if they will ship to your home:
Why You Will Love This Guide
I have gotten several inquiries from Well With Cannabis Community members about where to buy high-proof alcohol to make a cannabis tincture.
Unfortunately, high-proof alcohol can be hard to get because it is illegal to purchase in many states.
Fortunately, there are some alternative options for getting alcohol, many of which can be ordered directly online.
If you're shopping at your local liquor store, I will show you different examples and brand names so you know exactly what to ask for when you go in.
I have also included information on the different types of alcohol available, as some are potentially toxic if used to make a tincture.
Before getting started, we will review some essential safety considerations below to ensure you are purchasing the right type of alcohol.
Safety First
There are three types of alcohol:
Isopropyl alcohol
Methyl alcohol
Ethyl alcohol
Of these three, the only one safe for human consumption is ethyl alcohol.
Isopropyl and methyl, or denatured alcohol, are NOT safe for human consumption.
DO NOT USE:
Isopropyl Alcohol – also known as rubbing alcohol. This alcohol is toxic when consumed. Symptoms of ingestion include difficulty breathing, blurred vision or blindness, low blood pressure, fatigue, and damage to the nervous system, stomach, and intestines1.
Denatured Alcohol – Denatured alcohol, or methylated spirits, is ethanol or grain alcohol that contains additional chemicals called denaturants that make it unfit for human consumption. Consuming this can result in blindness or death2.
So now that you know what NOT to buy, let's focus on what you can buy: ethyl alcohol.
Buy Grain Alcohol
Grain alcohol is a purified form of ethanol or ethyl alcohol.
Grain alcohol has no added flavor, so it's often called a "neutral spirit."
Like other neutral spirits, an alcohol derived from grain is clear, odorless, and almost flavorless, making it perfect for making cannabis tinctures.
High-proof grain alcohol has an ABV of 75.5% to 99% or 151 to 190+ proof.
The very high percentage of alcohol makes grain alcohol a perfect solvent for making a tincture.
Helpful Tip: Remember that ABV means 'alcohol by volume,' and that number comes in a percent. Alcohol proof is a measure of the content of ethanol in an alcoholic beverage. You can divide the alcohol-proof number by 2 to find the % ABV.
While a 151 proof will work, it is not as powerful of a solvent as the higher options, and 190 proof or higher is ideal.
Whether you are shopping online or in your local store, this is what to look for in high-proof alcohol:
75.5-99% ABV
151-200 proof
The words "grain alcohol"
The words "food grade"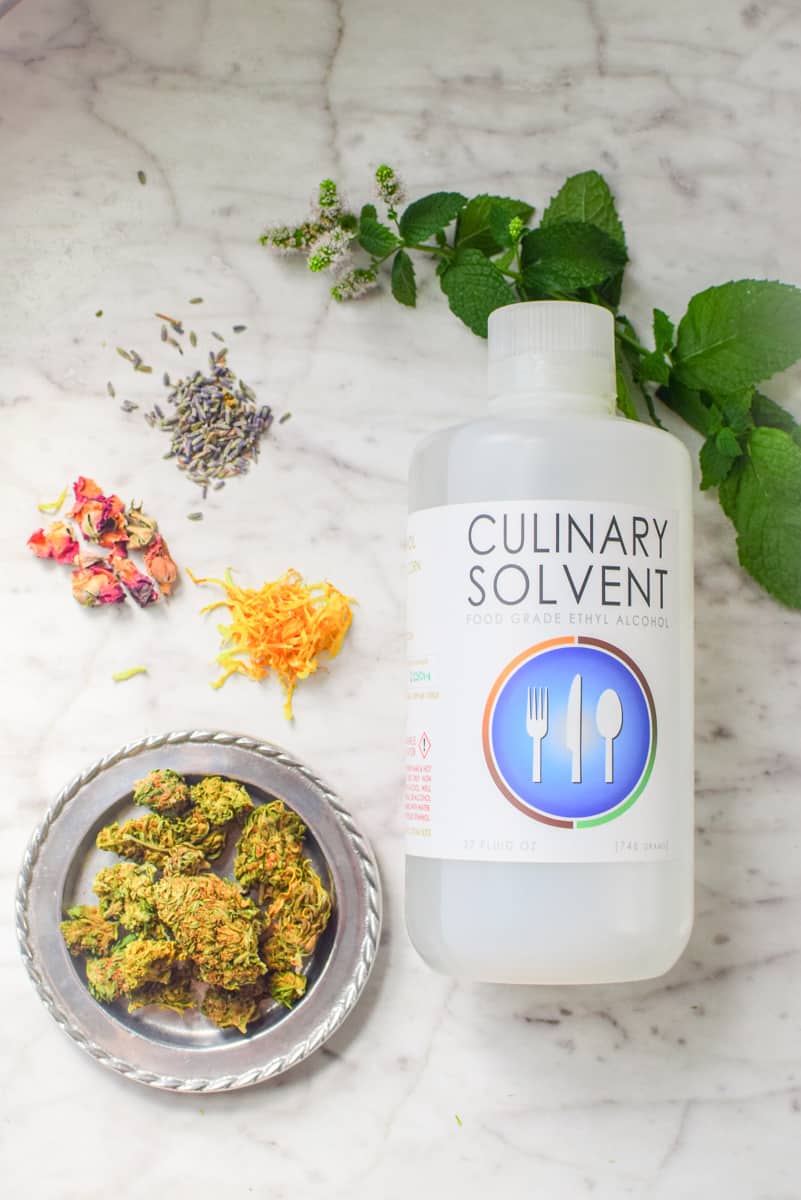 Order Online
If you don't want to visit your local liquor store, I recommend checking out the many options available from Culinary Solvent.
This brand is dedicated to providing you with quality solvents to extract flavor and aroma compounds from plants like cannabis.
Their products are designed to help cannabis Chefs like you unlock the full potential of your ingredients, enabling you to create amazing tinctures at home.
All Culinary Solvent products are thoroughly tested and certified safe for use in food, providing peace of mind while exploring your culinary creativity.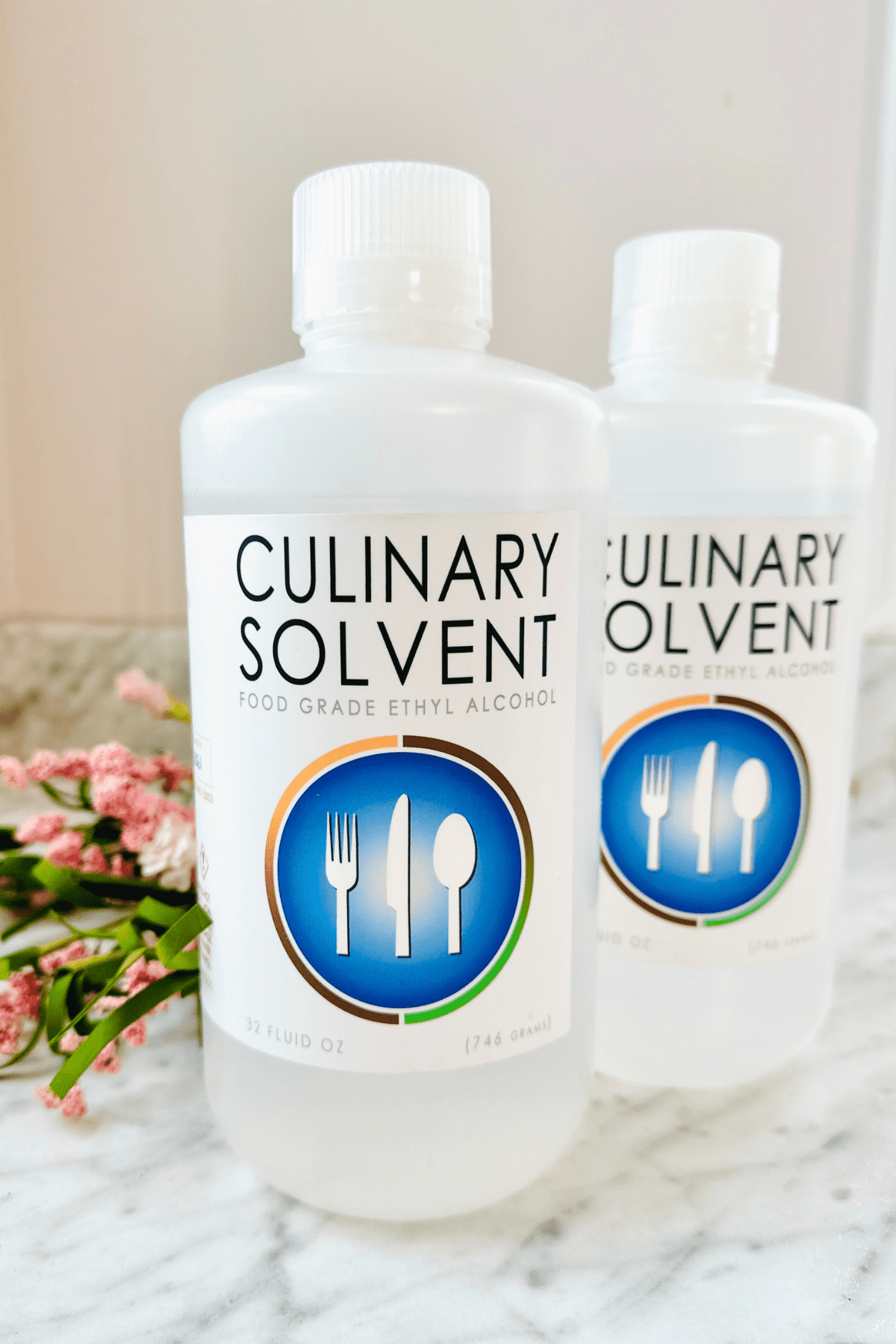 Coupon Code
Culinary Solvent loves helping readers like you make cannabis tinctures, so as an added bonus, they offer a discount code to all my readers. Simply use the coupon code EmilyKyle to save 10% off your order!
Shop In Store
Depending on the state you live in, you may be able to purchase high-proof alcohol in your local liquor store.
You will often hear the brand name Everclear used, but this is not the only option available; it is just a popular brand name.
Below is a list of other popular brand names for high-proof grain alcohols that may be found at your local liquor store:
Bacardi 151 (currently being discontinued)
Everclear 190
Polmos Spirytus 192 Proof
Zbigniew Spirtus Spirytus Grain Spirit 190 Proof
Graves Grain Alcohol 190 Proof
Clear Spring Grain Alcohol 190 Proof
Mohawk Grain Alcohol 190 Proof
Polish Land Rectified Spirytus 192 Proof
Familia De Luxe Grain Alcohol
Mystic Mountain 420 Extractor
Frequently Asked Questions
Can you drink 190-proof grain alcohol?
It is not pleasant or recommended to drink 190-proof grain alcohol, but it is safe for human consumption in reasonable amounts.
What if the alcohol burns?
The alcohol will burn when placed in your mouth. Thankfully, we have many safe ways to evaporate the alcohol.
Do I need this to make FECO?
Yes, if your end goal is to make FECO, full-extract cannabis oil, you will need high-proof alcohol for the process.
Tincture Recipes
Are you finally ready to make your cannabis tincture at home?
Cannabis Infusions & Extractions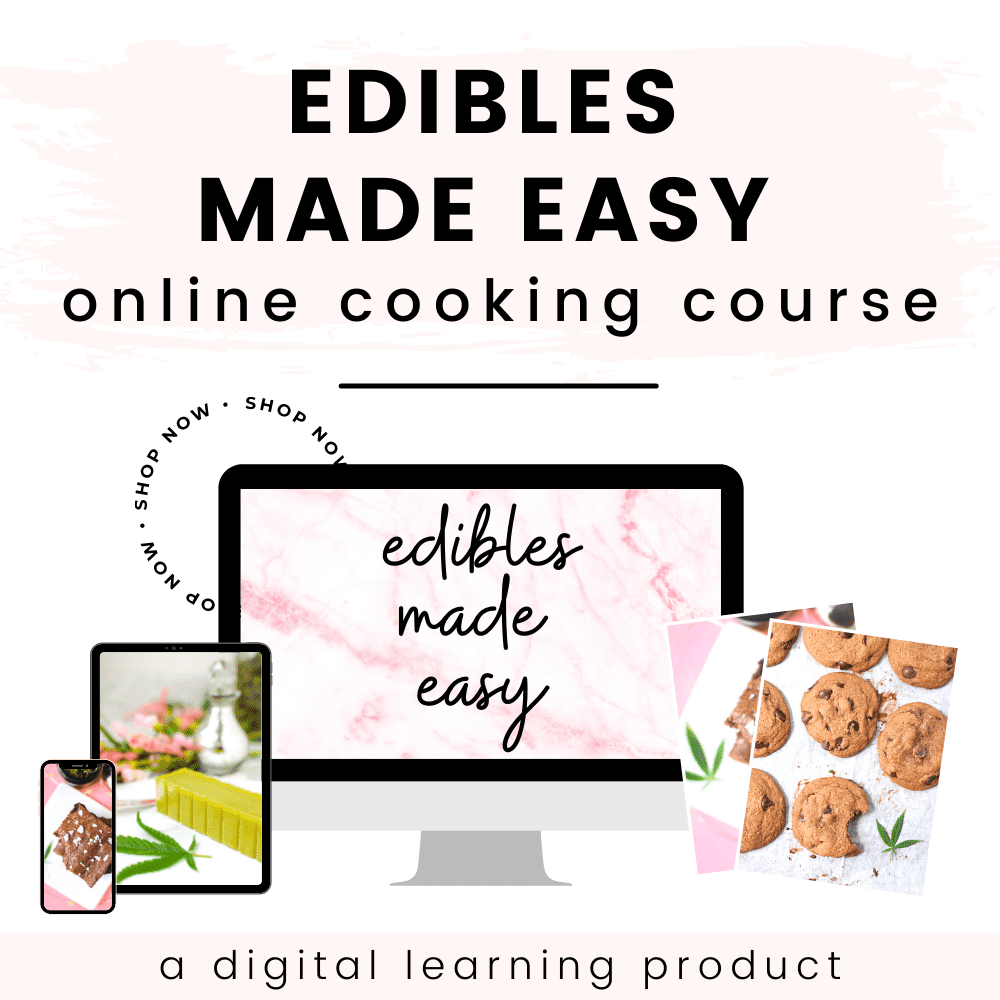 Take your edibles to the next level…
My Edibles Made Easy Online Cooking Course will teach you how to easily make cannabis edibles and topical recipes at home. This step-by-step video course will teach you how to infuse, extract, and create edibles with many different product types – all from the comfort of your own home.