It's a common pantry staple and makes just about everything taste better. From dark chocolate to potato chips, if salt is added, it's simply better. Get step-by-step directions for making quick and easy cannabis salt here!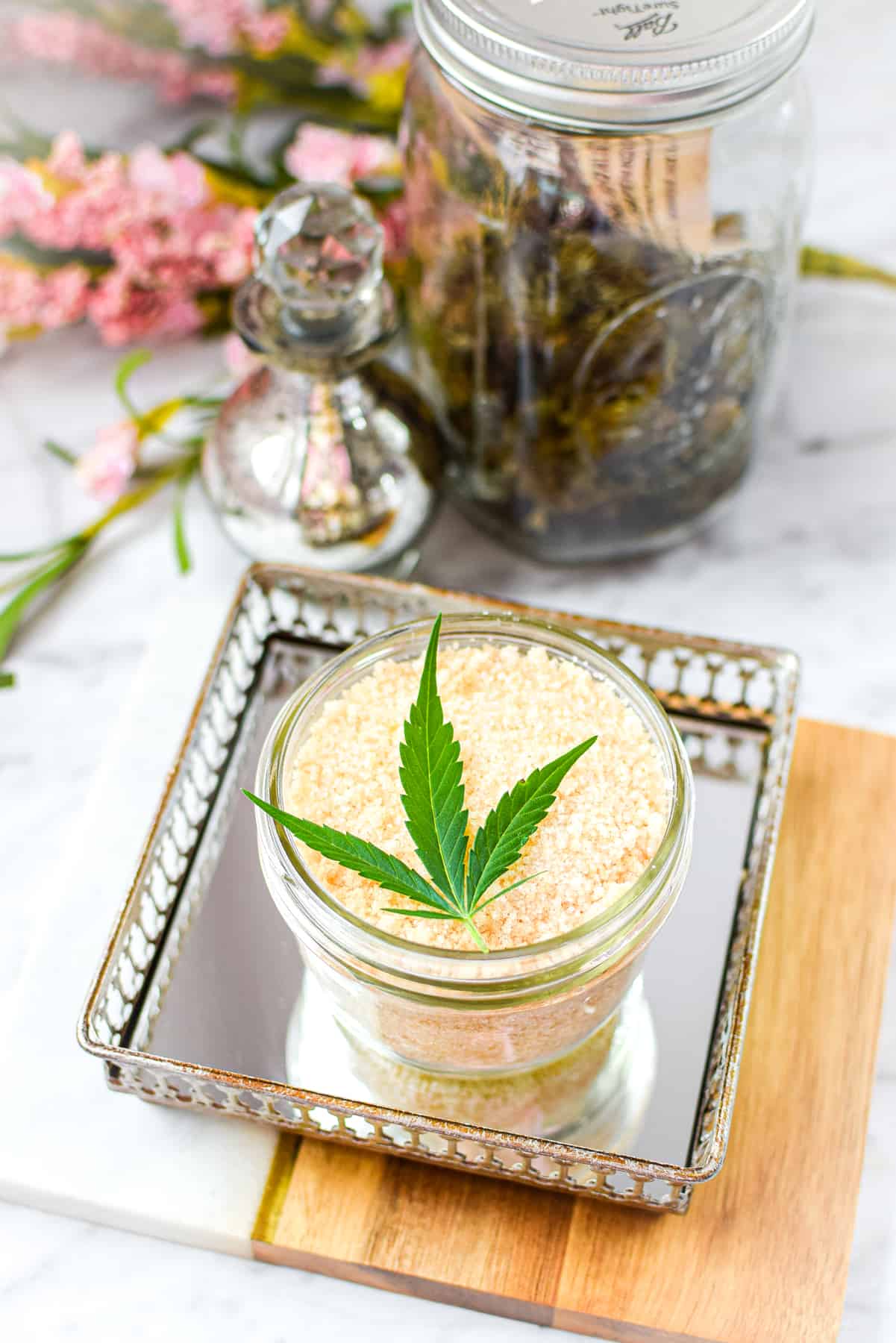 Features
No cooking required! Just mix, dry, and enjoy.
Just 2 ingredients needed
Perfect for easy cannabis consumption
Dietary Features: gluten and dairy-free, vegan, Paleo and Keto-friendly. Naturally fat-free.
Why You Will Love This Recipe
Salt is any food's best friend. With this new infusion, you can now pair all of your favorite foods with a microdose of cannabis.
This simple, easy, and quick recipe will leave you with a shelf-stable salt creation that will last for weeks, if not longer.
I'm always trying to make it simpler to consume cannabis for my Well With Cannabis Community.
Since cannabis sugar is so popular, I thought cannabis salt would be, too (especially for those who want sugar-free edibles).
In this guide, I will teach you how to make cannabis salt at home in just a few simple steps, including helpful FAQs and tips and tricks along the way.
---
Stock Your Canna Kitchen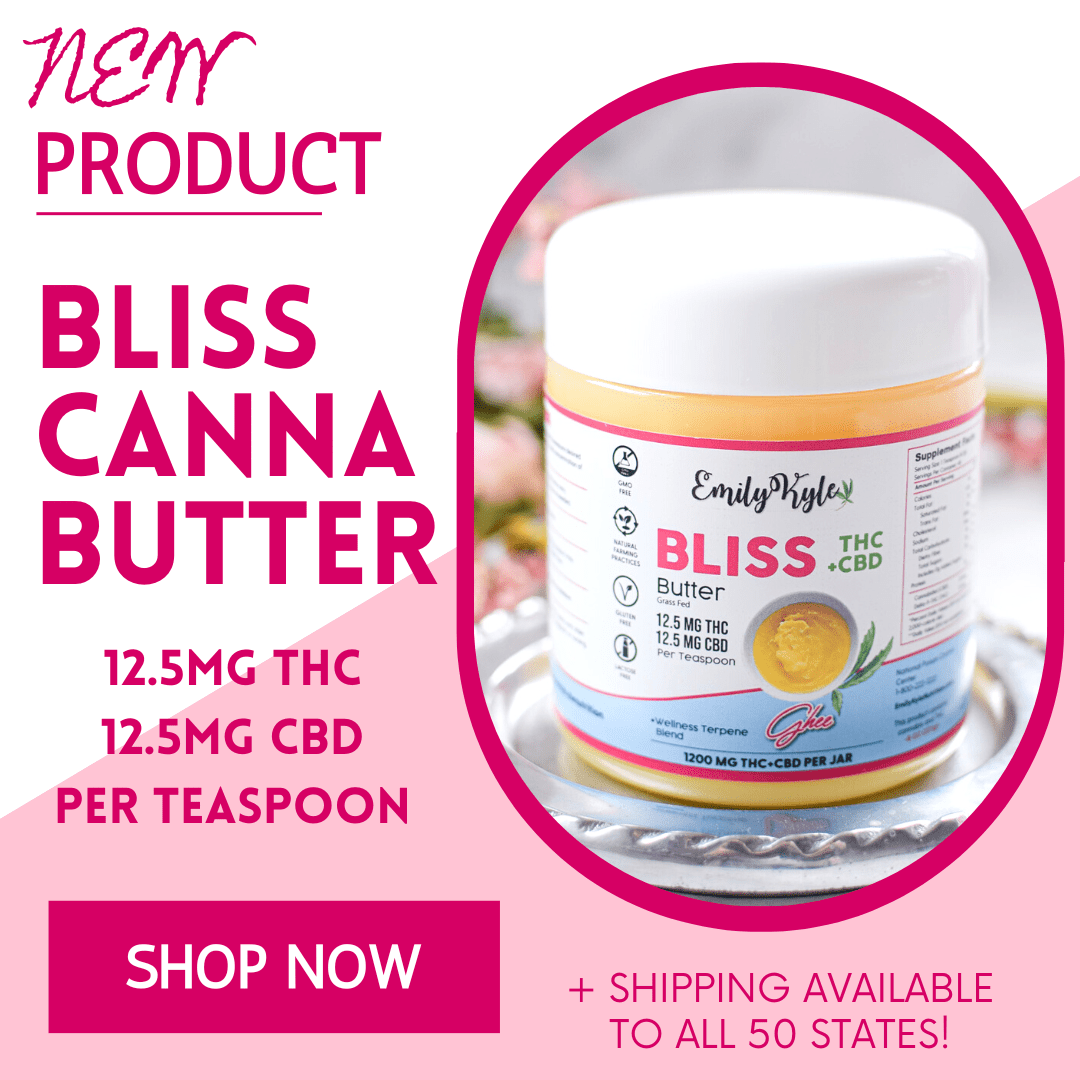 Skip the hard work and have perfectly dosed, delicious, pure Bliss Cannabutter delivered directly to your door! Shop Now →
---
Ingredient Notes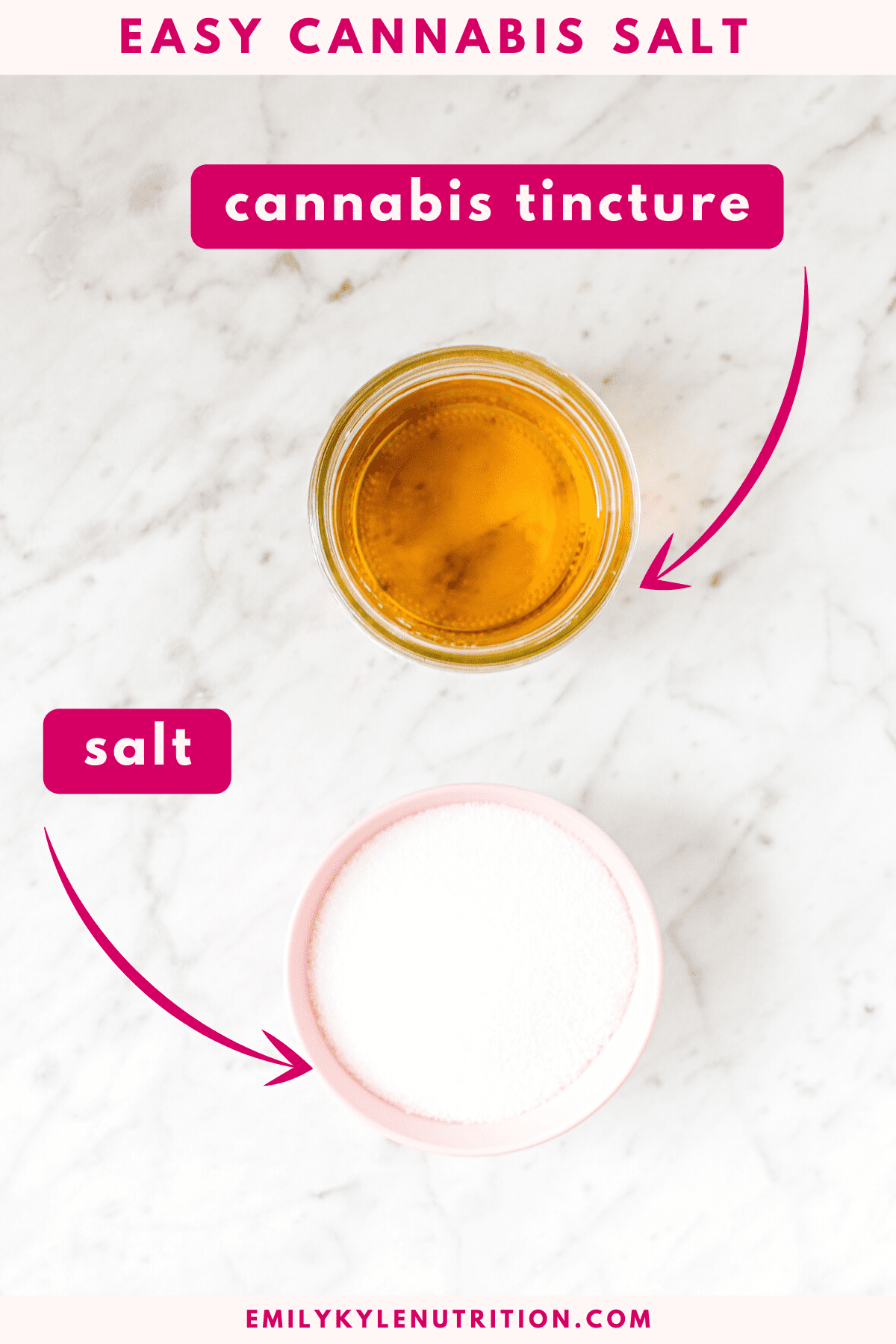 Cannabis Tincture: Before getting started, prepare a cannabis tincture. Green dragon and Golden dragon tinctures are very popular. Please note, you must use an alcohol-based tincture for this recipe, oil will not work.
Salt: Feel free to use any salt of choice (table salt, sea salt, Himalayan salt, etc.)
Note: a complete list of ingredients with amounts and printable instructions is located in the recipe card below.
The Step-by-Step Process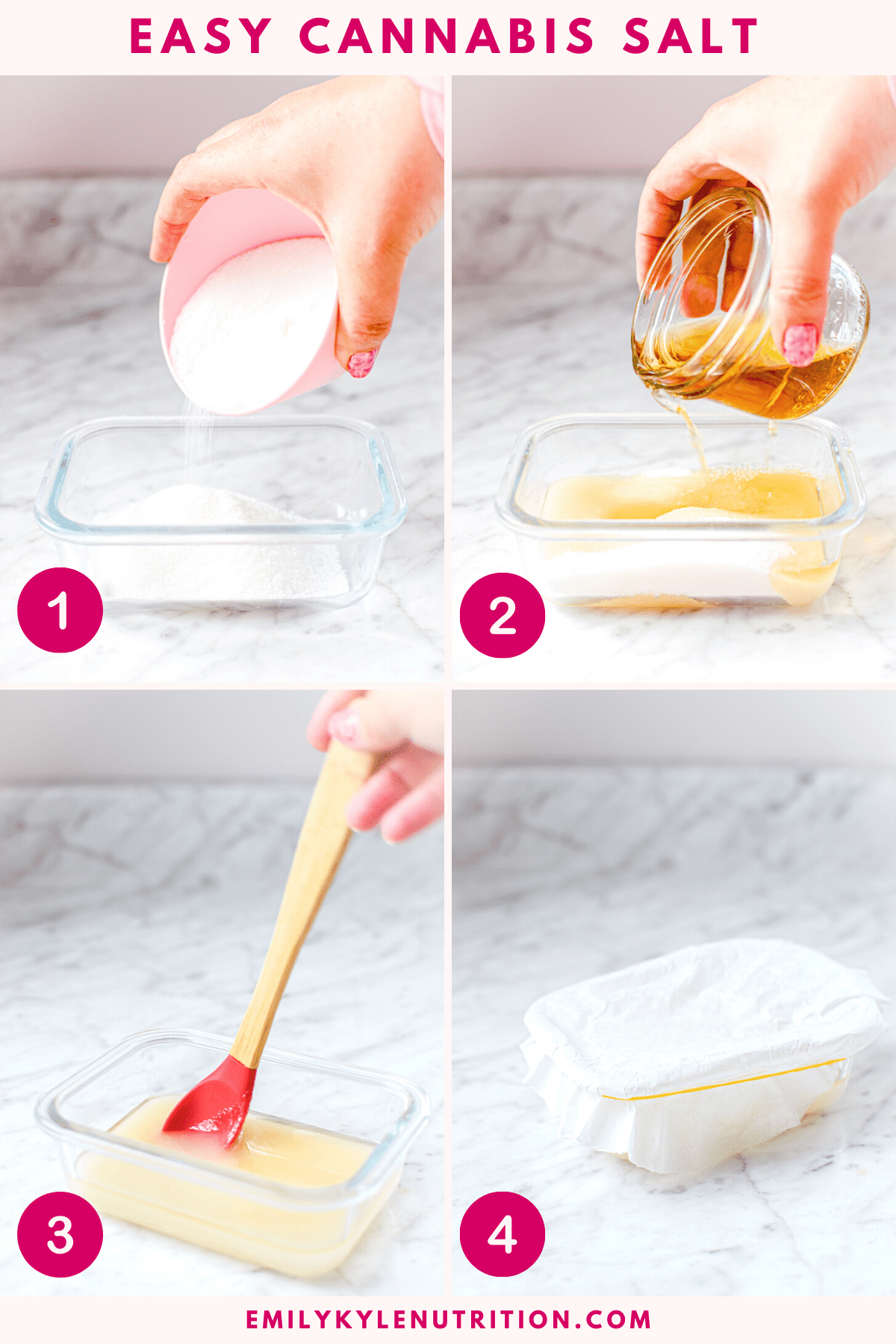 Step 1 - Add the salt to a glass baking dish.
Step 2 - Pour the tincture over the salt.
Step 3 - Stir well.
Step 4 - Place in a safe area for drying. Cover with breathable fabric.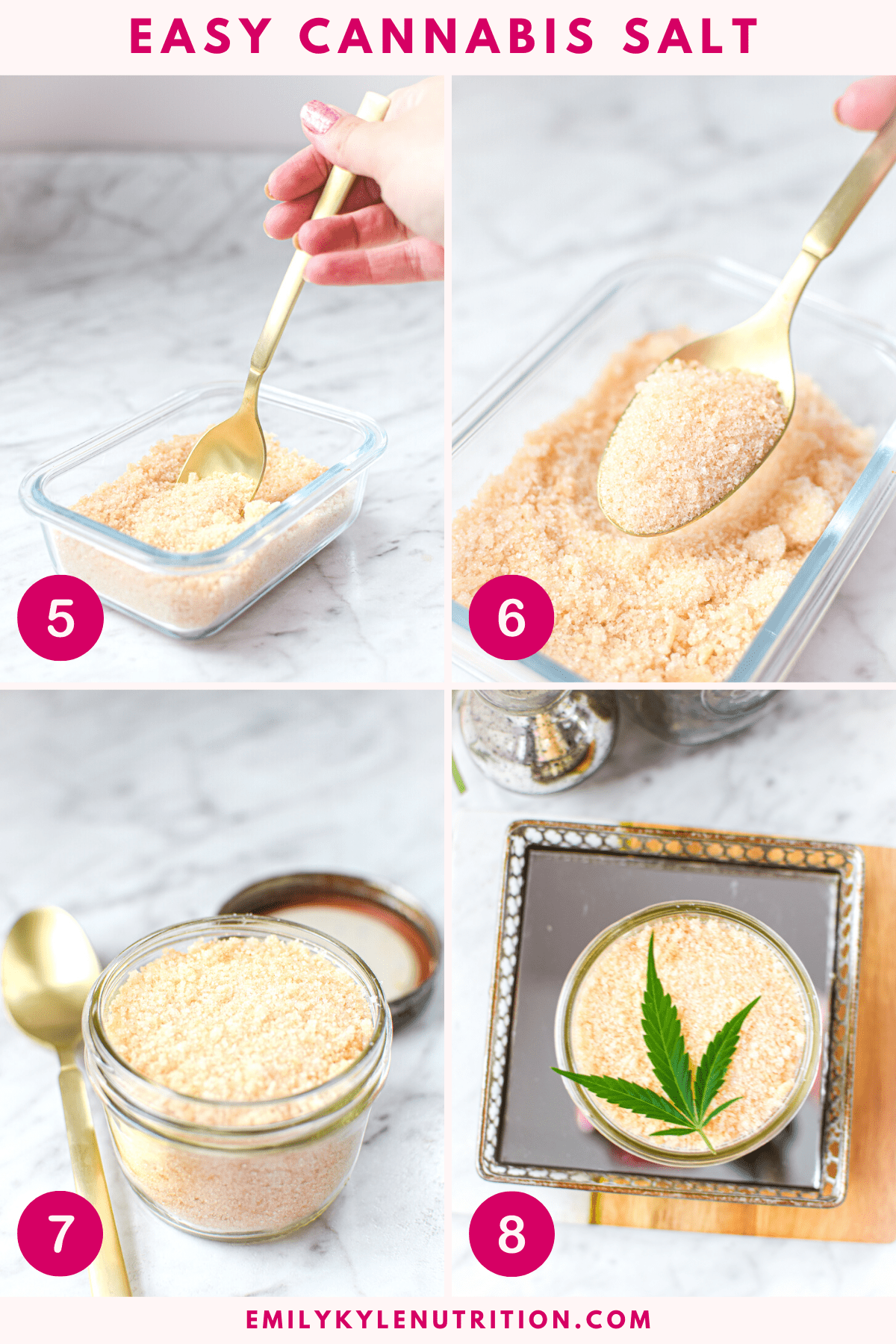 Step 5 - Allow the mixture to air dry for 48-72 hours, or until completely dry. Stir every few hours.
Step 6 - You will know it is ready when it is completely dry and resembles traditional sugar.
Step 7 - Store in an airtight container.
Step 8 - Enjoy.
Note: complete step-by-step printable instructions are located in the recipe card below.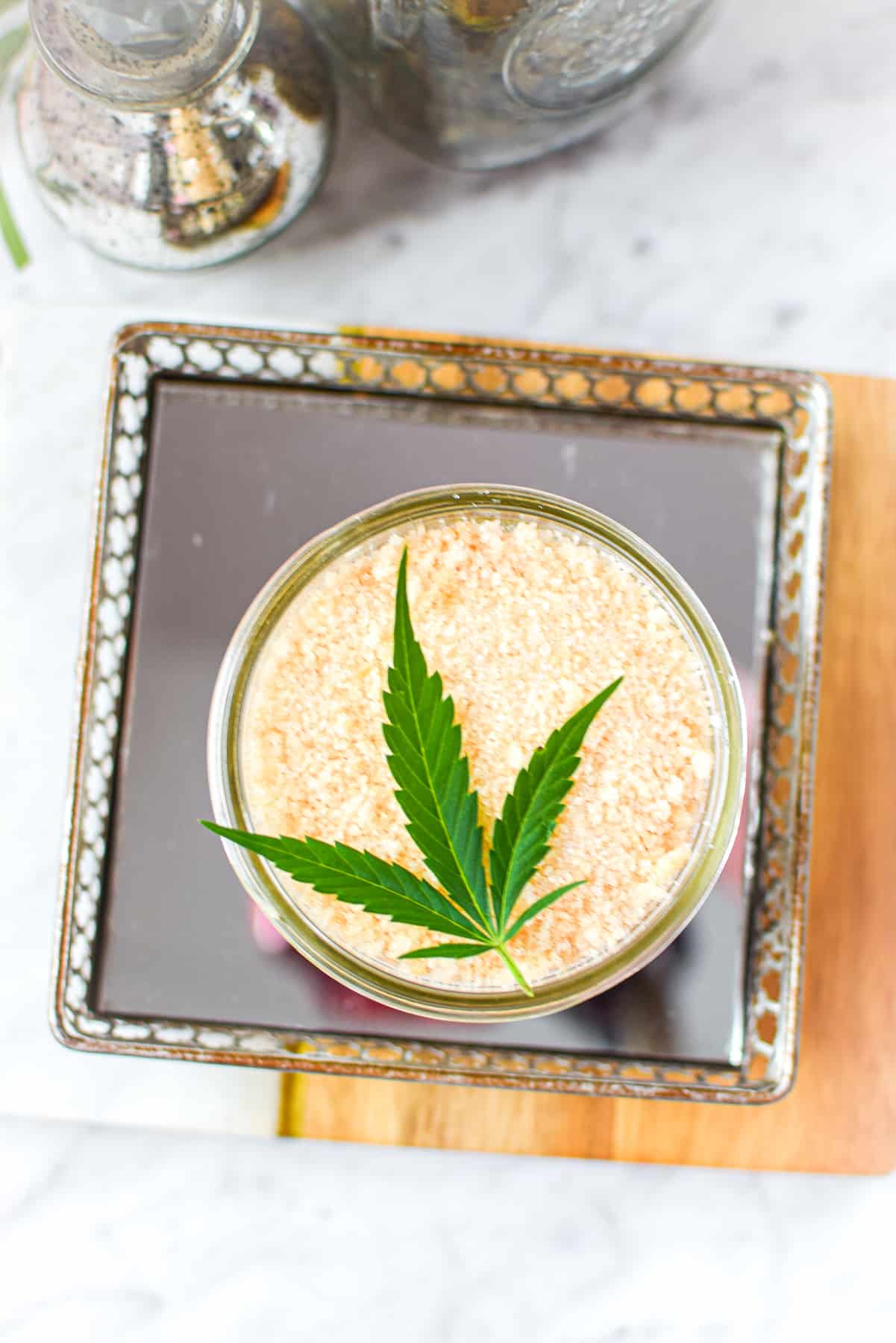 Storage Instructions
Once your cannabis salt is made, you want to ensure you keep it as dry as possible. An airtight mason jar or even a ziplock bag will work as long as it's sealed properly.
How to Determine The Dosing
Want to get a more accurate guesstimate of the potency of your cannabis infusions and extractions? Try our popular edibles calculator!
Not sure what your perfect dose is? Learn more here.

Notes and Expert Tips
Consider this recipe for microdosing only. It would be too hard to consume a large portion of salt in one sitting.
Keep cannabis salt as dry as possible during storage.
Keep out of reach of children and young adults.
Feel free to label mason jar as necessary!
Frequently Asked Questions
Cannabis salt can be brand new to even the most seasoned cannabis consumer, so here are some of the most common FAQs I get asked about Cannabis salt from my Well With Cannabis Community.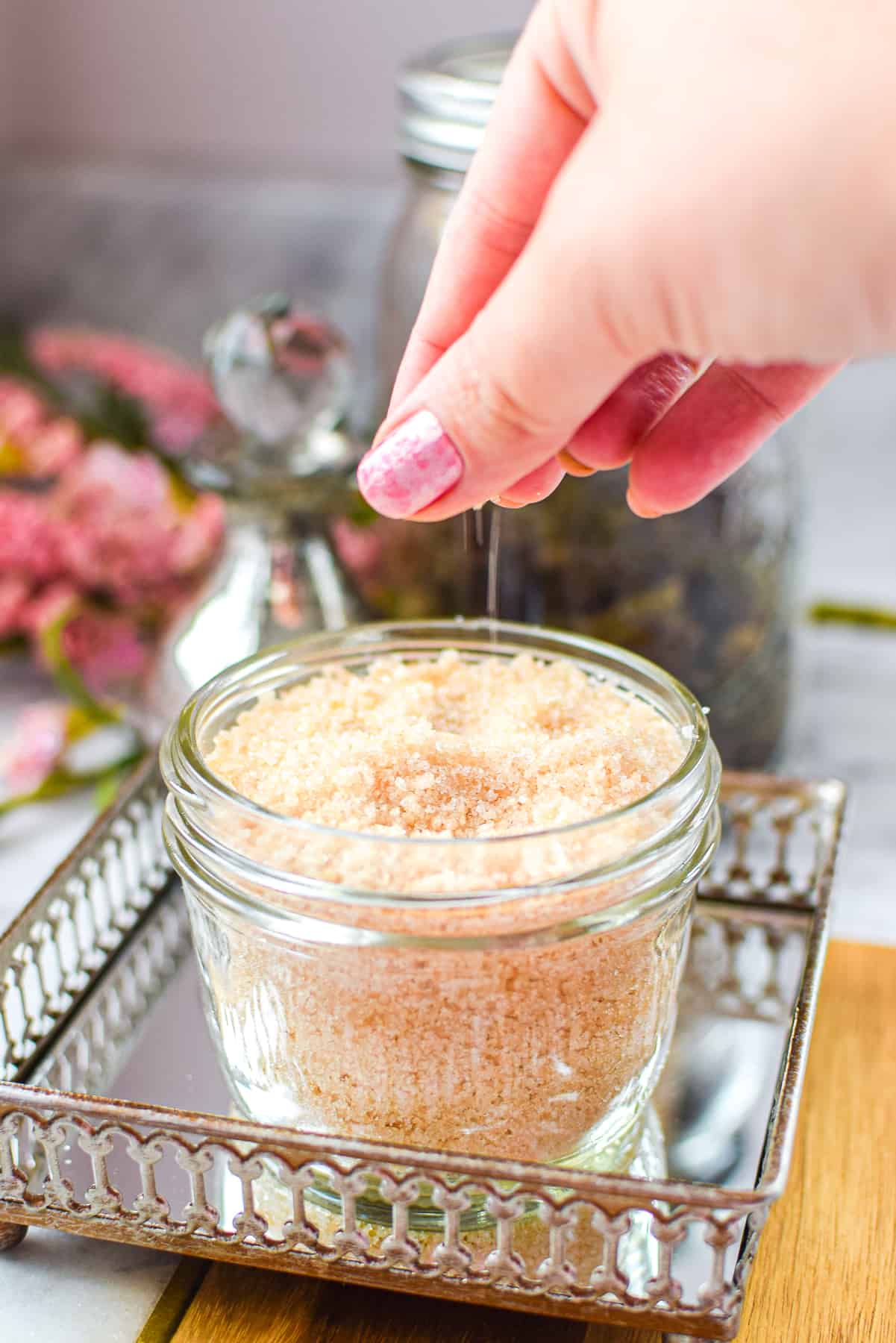 Want To Make This Easier? Use A Machine!
If the process of decarbing and infusing feels like too much work, an all-in-one countertop device may be a perfect all-in-one solution.
My personal favorites? The LEVO and Ardent FX, but you can review the most popular infusion machines here.
Want A Discount Code?
More Cannabis Recipes You Will Love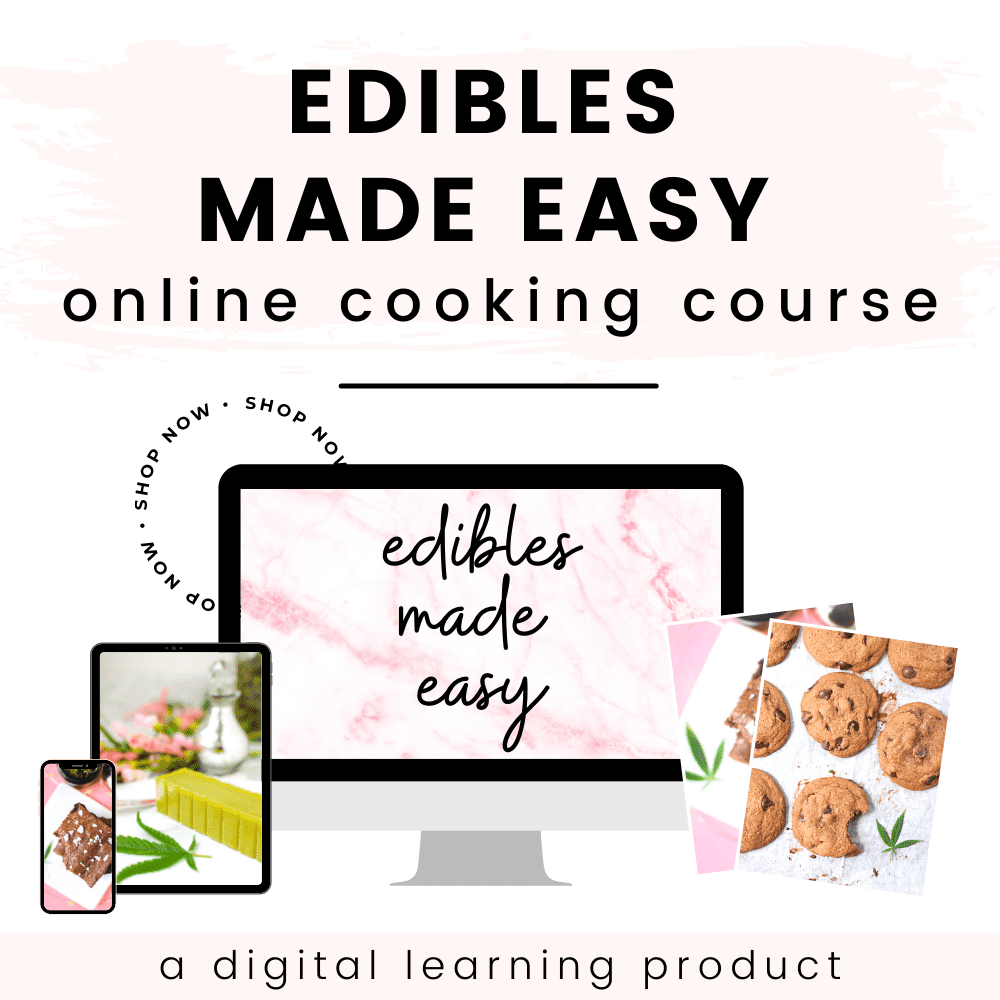 My Edibles Made Easy Online Cooking Course will teach you how to easily make cannabis edibles and topical recipes at home. This step-by-step video course will teach you how to infuse, extract, and create edibles with many different product types - all from the comfort of your own home.

Learn more and enroll today →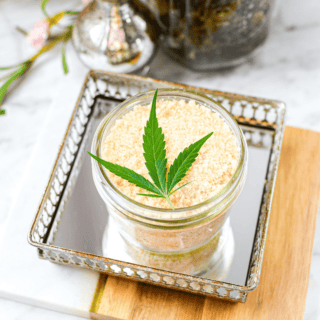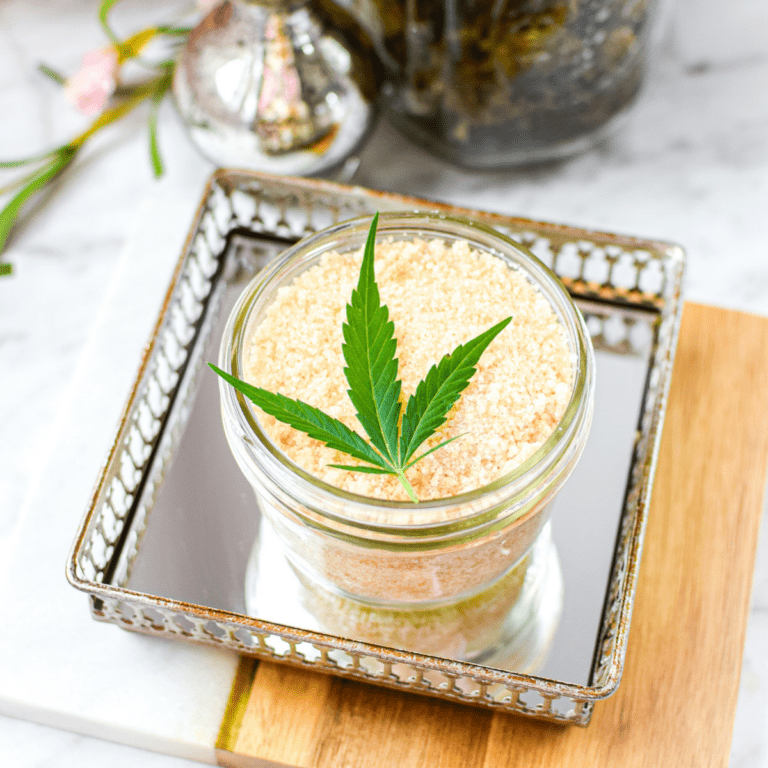 Easy Cannabis Salt Recipe
Learn how to make delicious, versatile cannabis salt using a cannabis alcohol tincture and your choice of salt for an easy staple recipe that can be used to microdose throughout the day with a wide variety of recipes.
Instructions
Add the salt to a glass baking dish. Pour the tincture over the salt.

Use a spatula to stir the salt and tincture together, ensuring all of the salt is coated. The mixture will resemble wet sand.

Cover the baking dish with a breathable fabric and place in a safe area to air drying. Allow the mixture to dry for 48-72 hours, stirring every few hours.

You will know when your salt is ready when all of the alcohol has evaporated off and the mixture again resembles dry salt.

Place the infused salt in an air-tight jar and store it in a cool, dry place.
Notes
You can not make cannabis-infused salt without the alcohol tincture  You can not make cannabis salt with butter, oil, or any other type of fat.
You absolutely do not want to put a solid top or a lid on the pan while the sugar is drying.
If you do not stir the salt enough, it will harden together on itself and create a hard chunk. If this happens, you can use the food processor or a ziplock bag and a rolling pin to break it back up into granules again.
If stored properly, the cannabis salt should last at least 3 months, if not longer.
Nutrition
Serving:
1
teaspoon
|
Calories:
16
kcal
|
Carbohydrates:
4
g
|
Sodium:
1
mg
|
Potassium:
1
mg
|
Sugar:
4
g
|
Calcium:
1
mg
|
Iron:
1
mg
Did you make this recipe or have a question?
Join hundreds of members inside private Well With Cannabis Community for help, support, and to share your edible creations!