Do you grow your own cannabis? Have you heard that the roots of the cannabis plant have their own health benefits? That's right – cannabis roots have many potential health benefits. Read on to learn more about these benefits and how you can make your own cannabis root tincture at home.
Features
Just 2 ingredients needed: cannabis roots & high-proof alcohol
No special equipment required
Dietary Features: vegan, gluten-free, dairy-free, fat-free
Why You Will Love This Method
Although the cannabis plant has been around for 28 million years, the healing properties of the cannabis roots are only just now being recognized by science.
For a long time, they have been largely ignored in modern medical practices and research.
Fortunately, today, with studies showing significant therapeutic and medical benefits, their use has been growing significantly.
Recently my Well With Cannabis Community has been asking me about the latest science and endless benefits of cannabis roots.
That is why I have prepared this guide to discuss everything you need to know about the amazing cannabis root and how to make a cannabis root tincture at home.
---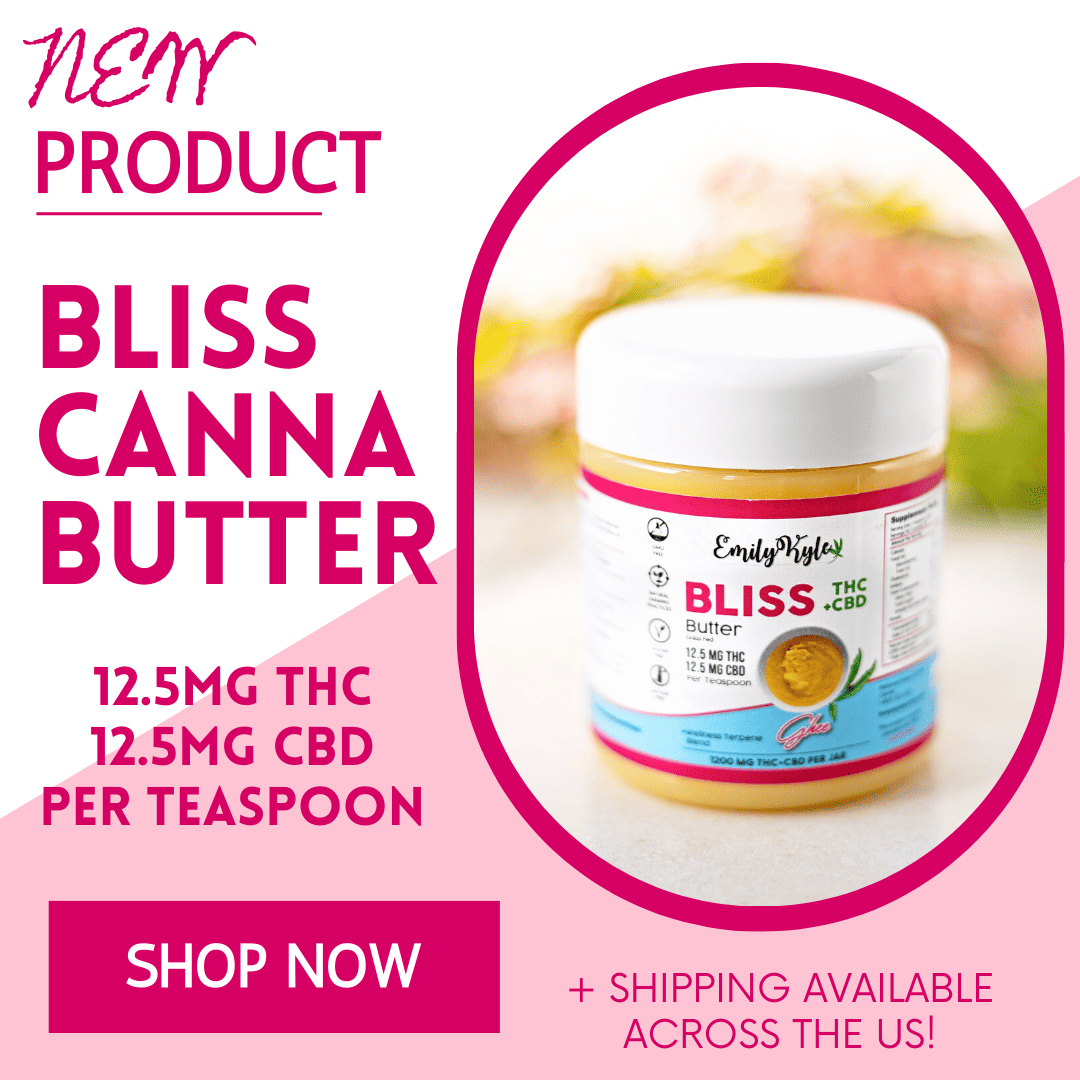 Skip the hard work and have perfectly dosed, delicious, pure Bliss Cannabutter delivered directly to your door! Shop Now →
---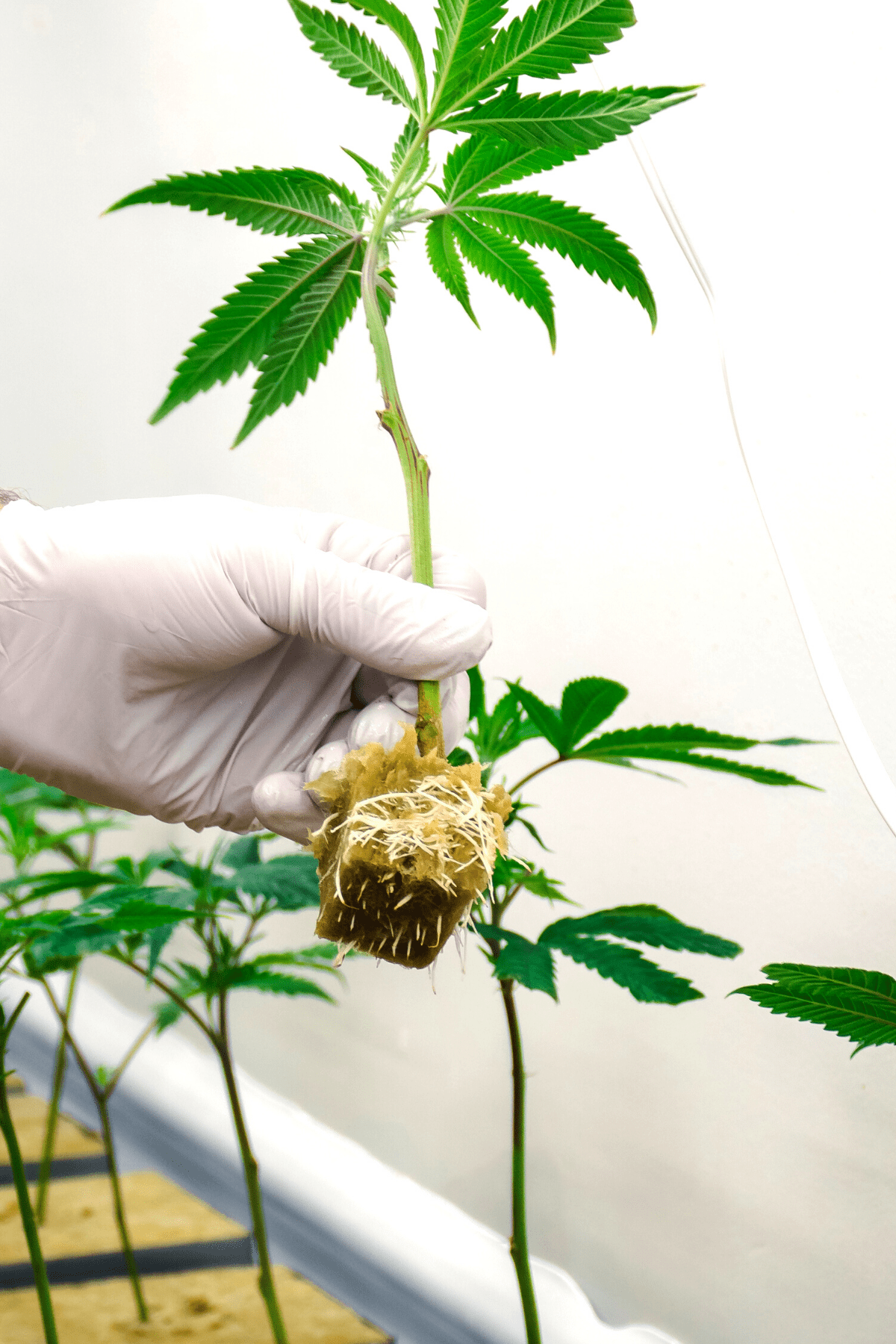 Should You Save Your Cannabis Roots?
The cannabis plant has always been known for its multiple uses.
In fact, the flowers, leaves, seeds, resin glands, and stalks have been used for fuel, fiber, medicine, food, and many other uses. 
When it comes to the cannabis root, it has been used in teas, salves, tinctures, and other preparations mainly for medicinal purposes for thousands of years.
Yet, unlike the flowering tops of the cannabis plant, the roots will not cause a high because they do not contain cannabinoids like THC.
So, what are they good for?
Potential Benefits of Cannabis Roots
As mentioned above, cannabis roots are one of the least-studied parts of the cannabis plant, even though the roots have a long history of medical uses, including everything from pain relief to a fever reducer. 
According to an article published in Cannabis Cannabinoid Research, cannabis roots have been used throughout history to treat:
Fever
Inflammation
Gout
Arthritis
Joint pain
Skin burns
Hard tumors
Postpartum hemorrhage
Difficult child labor
Sexually transmitted disease
Gastrointestinal activity and infection
Pain Relief
Cannabis root is often used to treat skin abrasions, used on ailments like hemorrhoids or rashes as a sedative and painkiller, and commonly incorporated as a folk medicine for joint pain and arthritis.
Fever
The 12th-century medical encyclopedia Canon of Medicine, written by the Persian philosopher Ibn Sina, acknowledged that boiled cannabis roots had been known to decrease fevers.
Today, studies continue to find that these roots contain a high concentration of friedlin, an anti-inflammatory compound known for its fever-reducing properties.
Gastrointestinal Issues
Cannabis roots have also been used to protect against vomiting and other stomach issues.
In Argentina, it is recommended that the roots be collected in early spring and used to help ease stomach pain.
They are also a great way to tone the entire digestive system by removing infections and toxins caused by weaknesses in the body.
Childbirth
The juice of the cannabis roots has even been known to assist with preventing hemorrhage after childbirth.
These roots have also been used to treat spotting, vaginal discharge, difficult deliveries, and the retention of the placenta.
Generally, to get these benefits, the cannabis root has been administered orally by either extracting the juice or through decoction.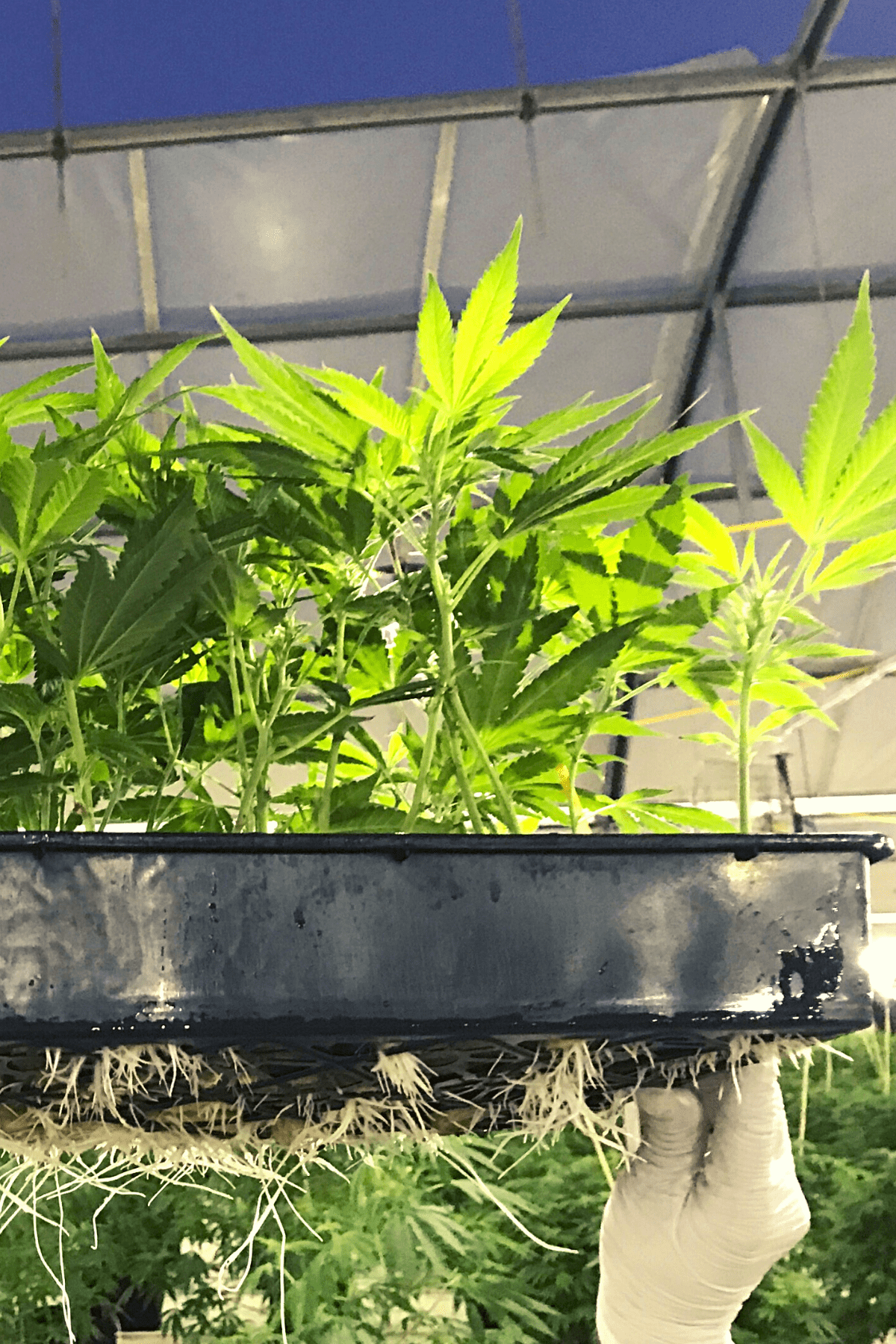 Ways to Use The Roots
The best part about the cannabis root is it can be used in several different ways.
For one, it can be dried, ground, and saved for later use, or turned into a cannabis root tincture as outlined below.
It can also be mashed while fresh and applied or ingested right away.
Generally, these roots tend to be used in:
As you can see, the cannabis root is an amazing part of the plant to incorporate into one's life.
As with all things cannabis, you will want to experiment with these roots to see how they can provide you the benefits your body has been waiting for.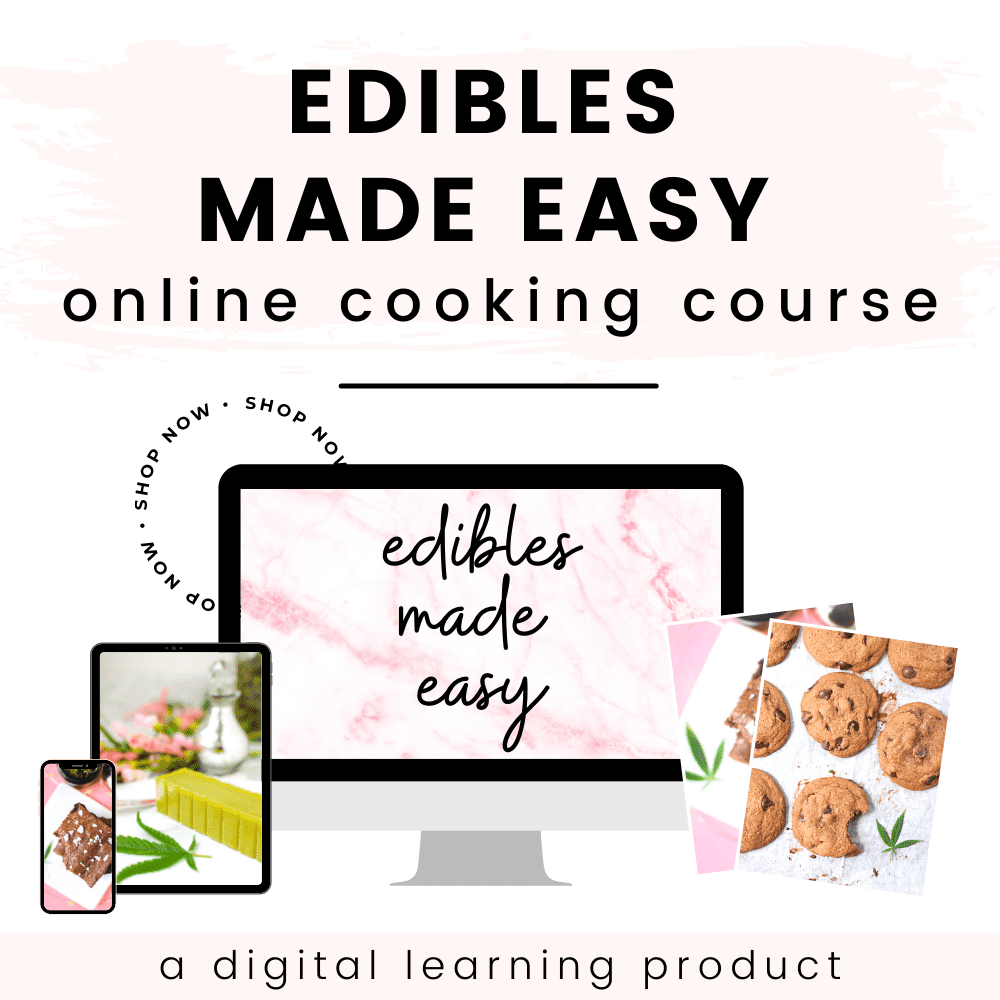 Take your edibles to the next level…
My Edibles Made Easy Online Cooking Course will teach you how to easily make cannabis edibles and topical recipes at home. This step-by-step video course will teach you how to infuse, extract, and create edibles with many different product types – all from the comfort of your own home.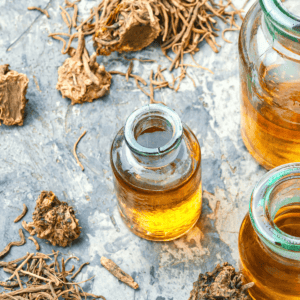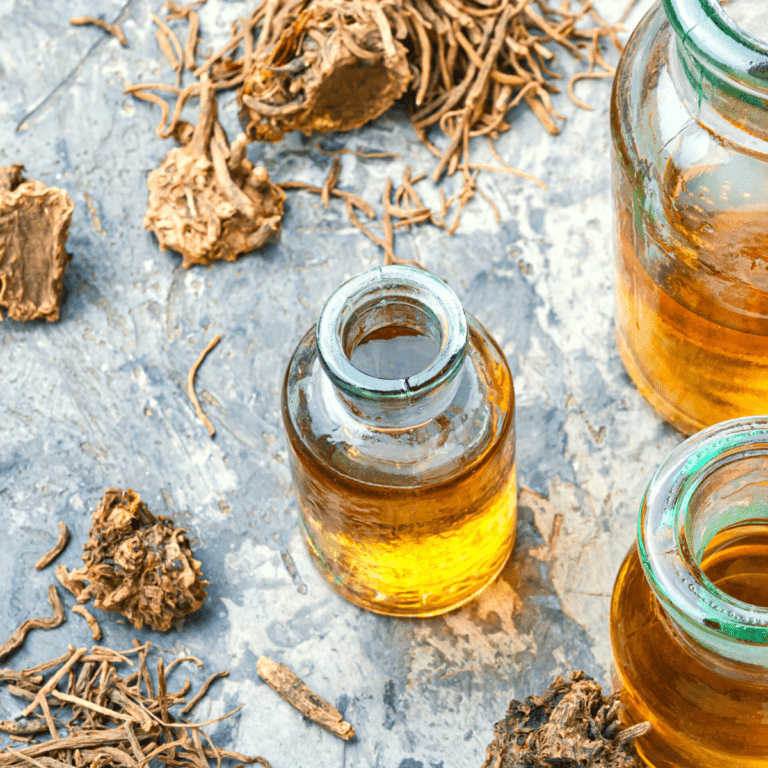 Cannabis Root Tincture Recipe
Harness the potential health benefits of cannabis roots by preparing them in this simple cannabis root tincture.
Instructions
If you haven't already, wash your cannabis roots well, chop them into 1/2" pieces and set them aside to dry. Dry at room temperature or in a food dehydrator. Once dried, grind them up into a fine powder.

Place the ground cannabis roots in a pint-sized mason jar.

Pour the alcohol over the cannabis roots. You only need to add enough alcohol to completely cover the plant matter. Screw the lid on tightly and shake gently.

Place the jar in a cool, dark location like a cupboard or the freezer, and leave it to infuse for anywhere from 24-hours to 6 months. See notes for timing. Shake occasionally.

After your desired soak time, strain the tincture through your preferred straining system, separating the plant matter from the alcohol, into a clean mason jar. A coffee filter works well here.

You now have a cannabis root tincture. You can choose to evaporate off some of the alcohol if desired.

Store your final tincture in a dark bottle in a cool, dark space.
Notes
You do not need to use the total 14 grams of cannabis roots called for in this recipe. You can use as much or as little as you want. For a small starter batch, start with just 3.5 grams.
Only use high-proof alcohol; the higher, the better. Lower-proof alcohol, like vodka, is not ideal. Use this guide to finding high-proof alcohol, if needed.
*You do not need to use the total 8 ounces of alcohol; you need enough to cover all cannabis in the container you are using. Anything more is a waste.
*How long to soak? I've seen traditional, long-soak tinctures steep anywhere between a few hours to up to 6 months, or longer, in some cases. 
If you want to evaporate some alcohol, follow this guide to evaporate the alcohol from the tincture safely. 
Nutrition
Serving:
1
ounce
,
Calories:
65
kcal
,
Sodium:
1
mg
,
Potassium:
1
mg
,
Iron:
1
mg
Did you make this recipe or have a question?
Join hundreds of members inside private Well With Cannabis Community for help, support, and to share your edible creations!