Cannabis firecrackers are one of the quickest, easiest, most delicious edibles to make. Perfect for new and seasoned cannabis consumers alike, this recipe comes with various ingredient options and simple instructions, making it the perfect place to start or continue your edible journey. Enjoy!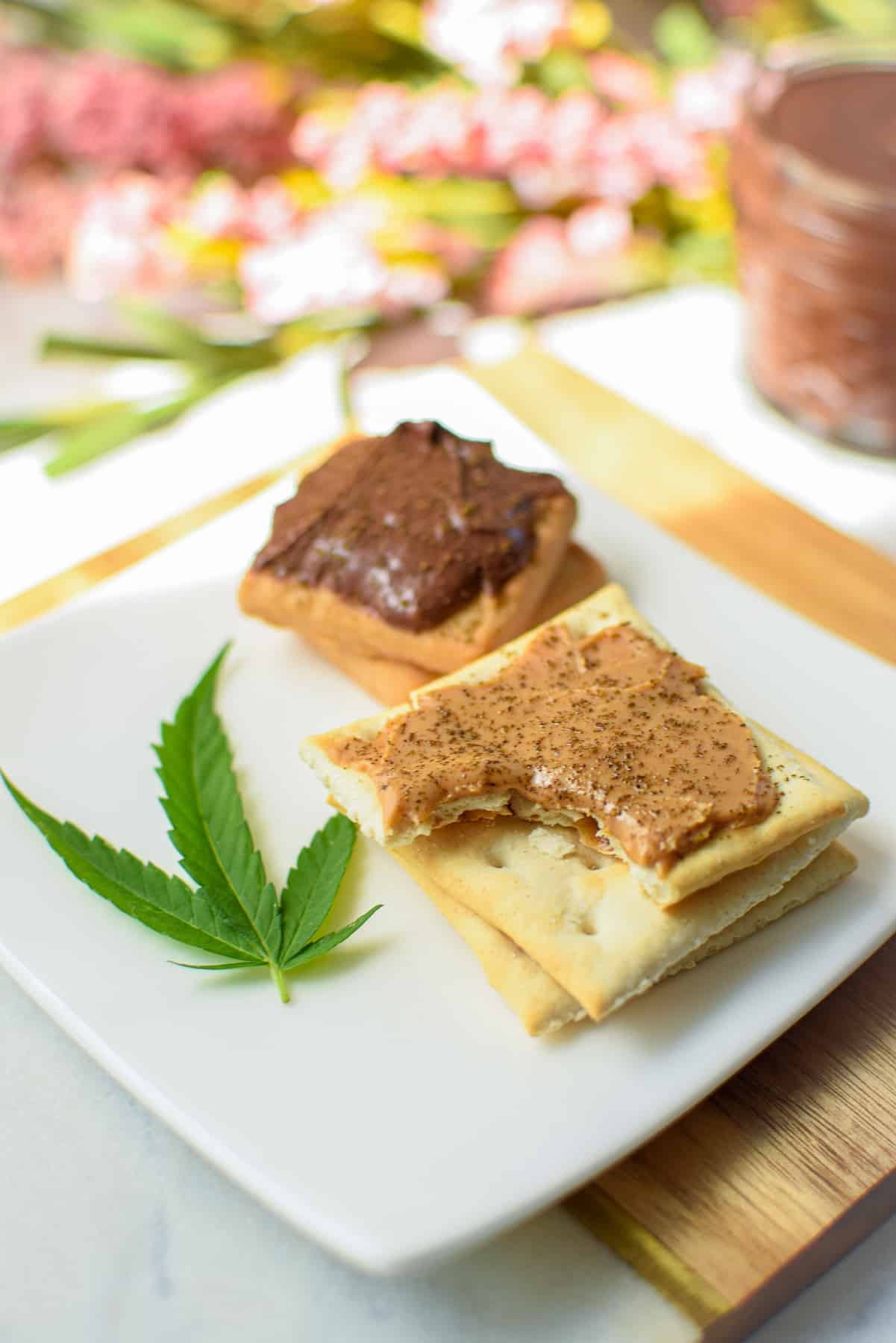 Features
The perfect quick and simple cannabis-infused snack.
Two tasty options: traditional made with saltines and peanut butter and updated made with cookies and Nutella.
Can be made in just 5 minutes.
Just 3 simple ingredients needed.
Creamy and sweet outside with a crunchy-textured base.
Dietary features: naturally dairy-free, vegetarian, and vegan-friendly. Can be gluten-free if GF products are used.
Why You Will Love This Recipe
If complex cannabis recipes overwhelm you or if you simply don't have enough time, this recipe is for you.
This recipe is quick, easy, versatile, and delicious, making it perfect for all cannabis consumers.
My Well With Cannabis Community members have been talking about how easy firecrackers are to make in our recent conversations together, so I decided to give them a try.
In this post, we'll explore how to make firecrackers with a bonus updated version, expert tips, and tricks, as well as fully answered FAQs.
---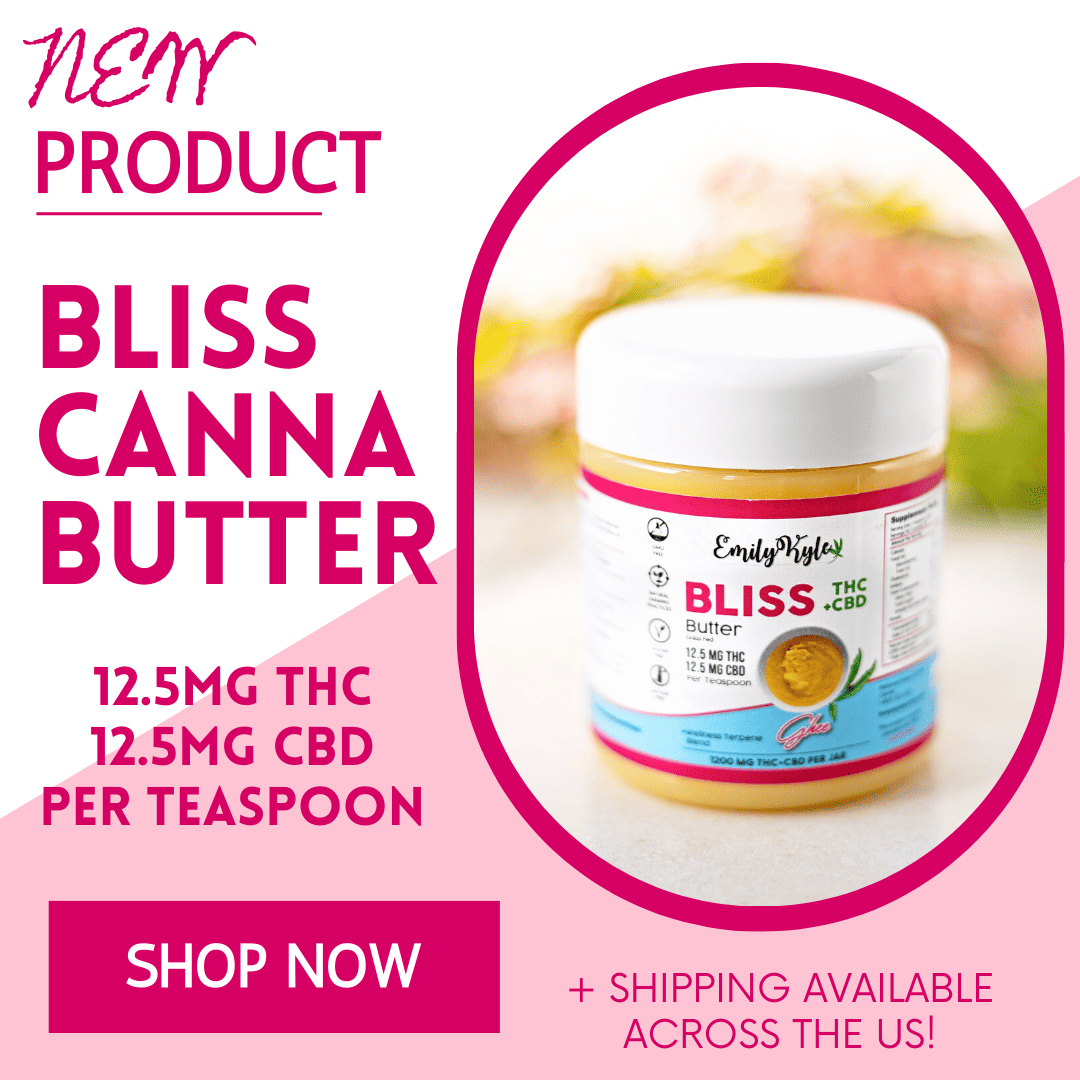 Skip the hard work and have perfectly dosed, delicious, pure Bliss Cannabutter delivered directly to your door! Shop Now →
---
Ingredient Notes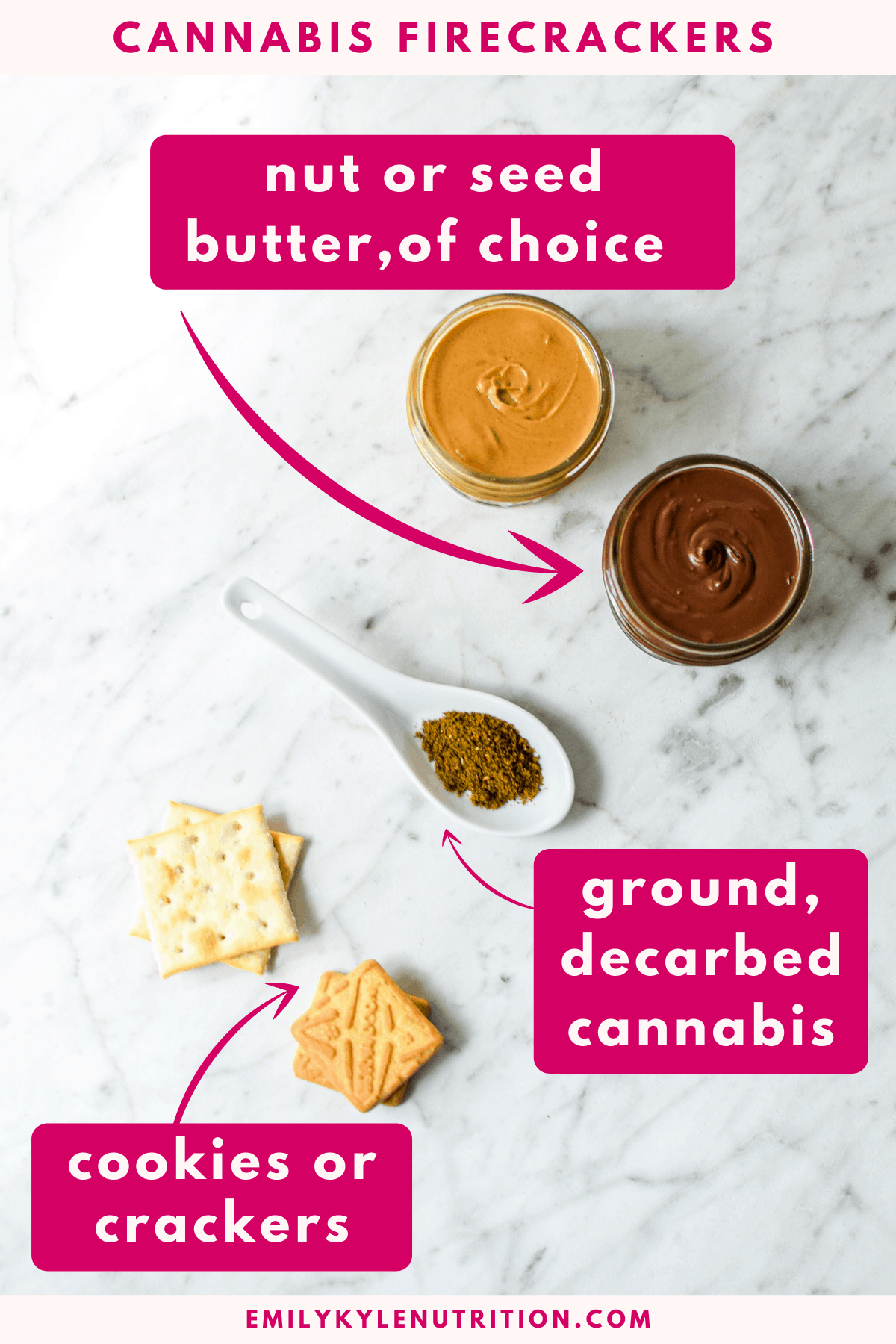 Cookies or crackers: Your choice; pick your favorite base!
Peanut butter or Nutella: Feel free to mix and match these creamy toppings with the cookie or cracker base, based on your taste preferences and dietary needs.
Ground, decarbed cannabis: This is the ingredient that provides the magic in this recipe. Choose your preference of THC, CBD, or CBG dominant flowers. You can purchase them from your local dispensary or purchase hemp flower from my shop here. If you're not sure how to decarb yet, check out my beginner's guide to decarboxylation.
Note: a complete list of ingredients with amounts and printable instructions is located in the recipe card below.
The Step-by-Step Process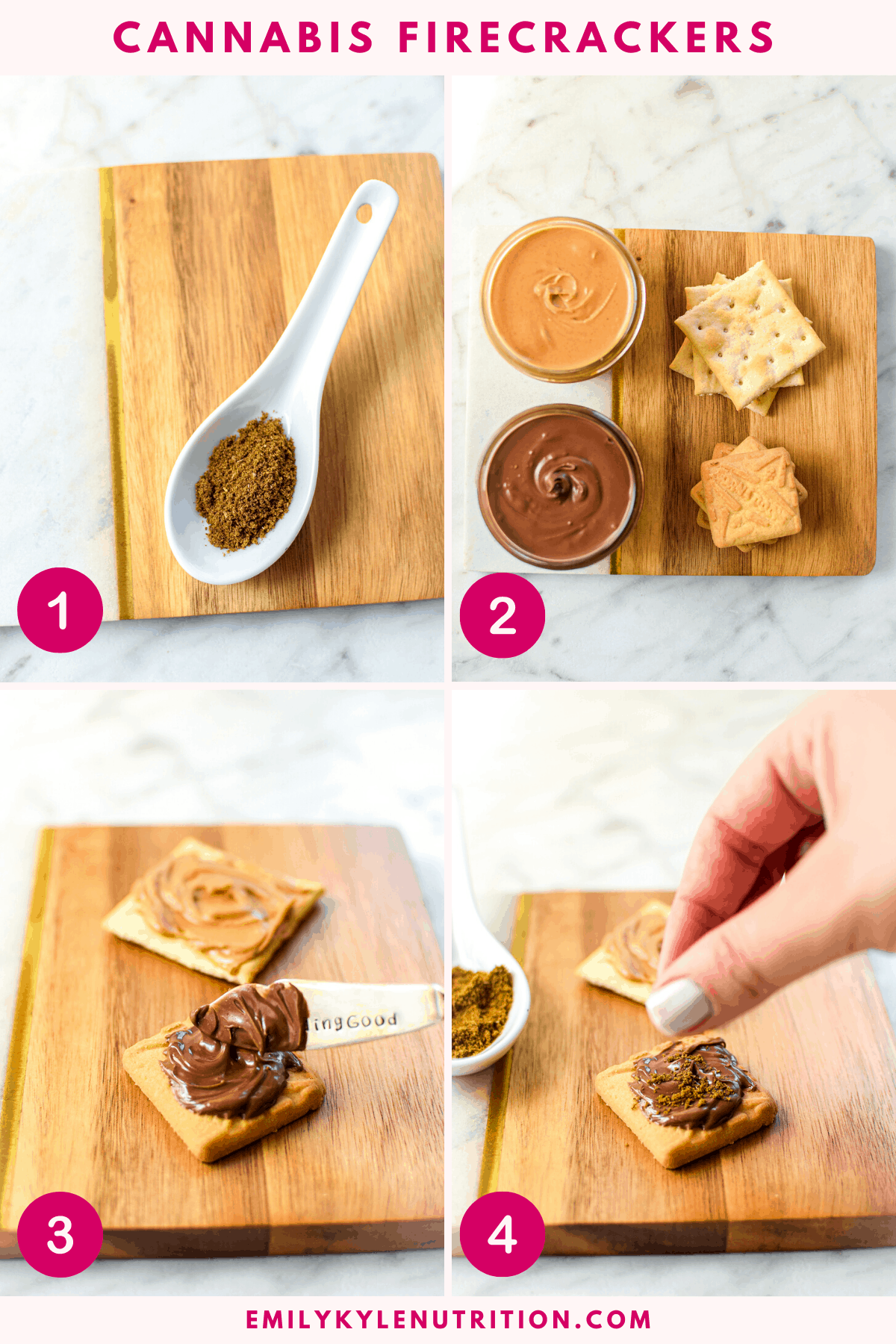 Step 1 – Grind and decarb your choice of cannabis flowers or kief.
Step 2 – Select crackers vs. cookies and your nut or seed butter of choice.
Step 3 – Spread the nut or seed butter on the cookie or cracker.
Step 4 – Top with the ground, decarbed cannabis, and enjoy!
Note: complete step-by-step printable instructions are located in the recipe card below.
Storage Instructions
You can store ground, decarbed cannabis for several months in an air-tight container in a cool dark place, but I recommend consuming this prepared recipe the same day for best results.
Traditional Firecrackers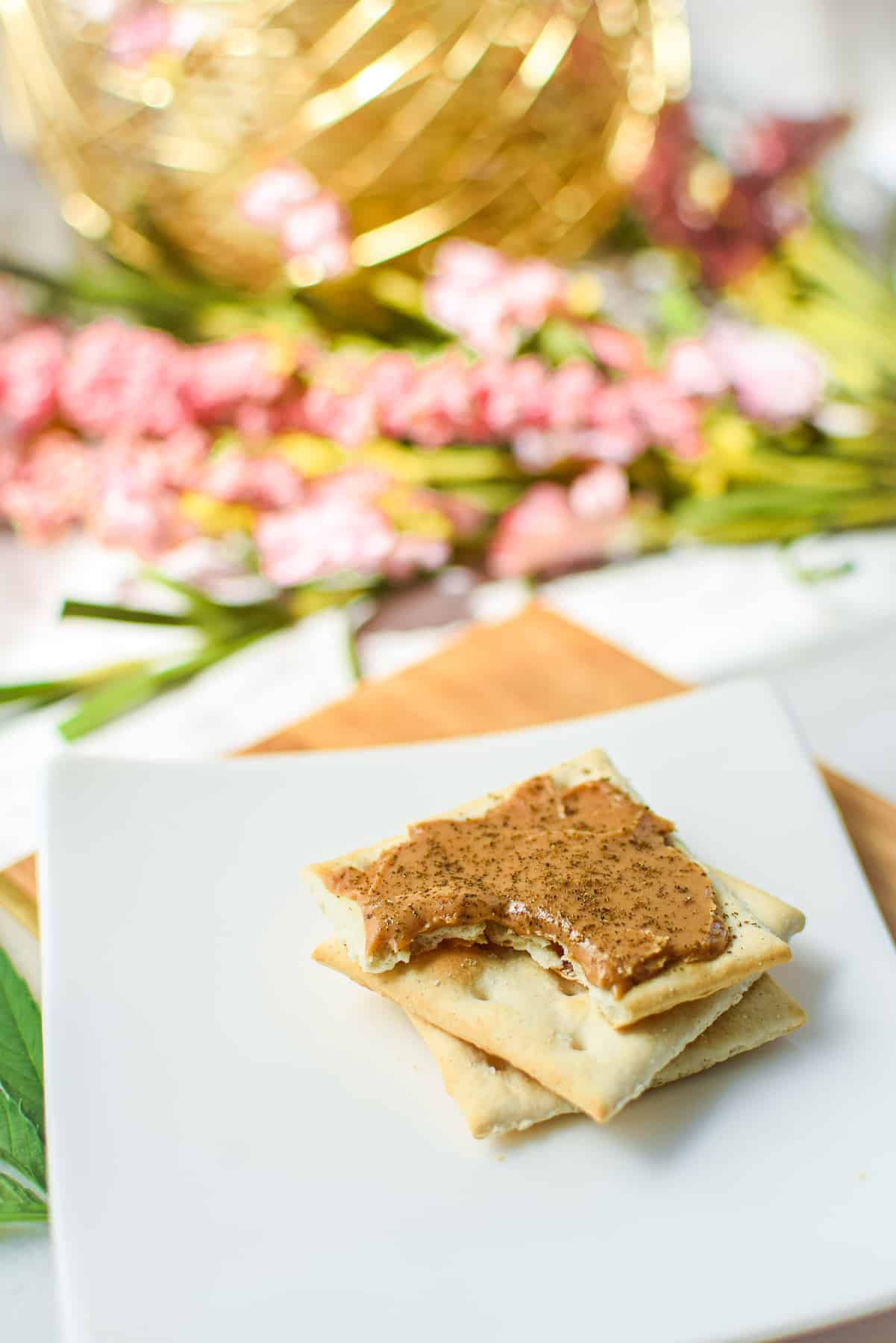 While I'm not sure who invented the first weed firecracker, my community tells me they have been around for a while (decades!).
Traditionally made with two pantry staples, peanut butter and saltines, this recipe is quick, easy, and made with simple ingredients.
Topped with decarbed cannabis, the peanut butter contains the fat needed for better absorption, and the cracker makes for the perfect delivery vehicle.
Don't knock it until you try it – these firecrackers are very delicious!
Updated Firecrackers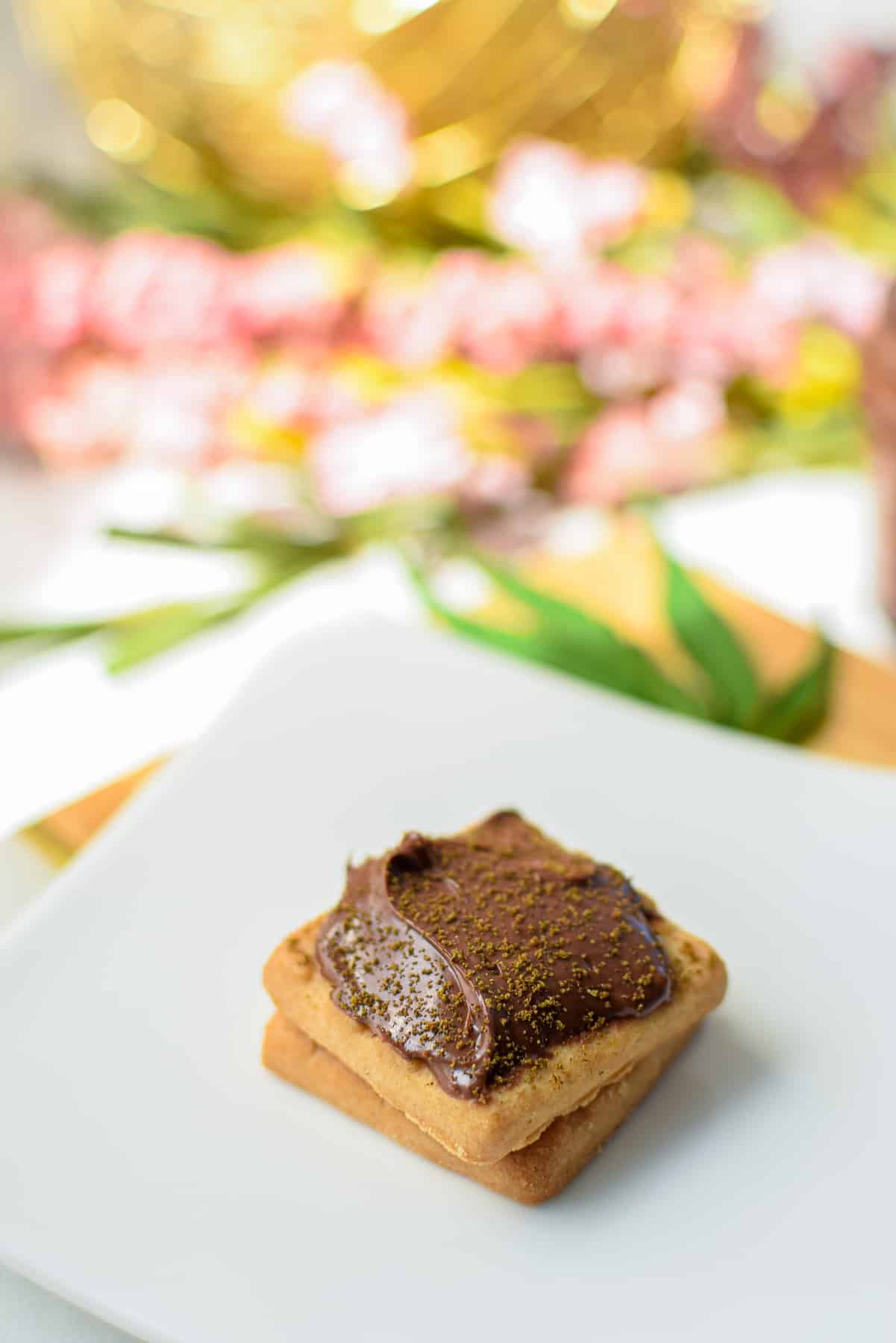 For those who want to take their firecrackers to the next level, this version helps make this recipe taste just a little bit better.
It is completely your choice what type of cookie you want to use, from chocolate chip to gluten-free, to anything in-between.
There is nothing wrong with peanut butter, but the Nutella here really adds something special (and helps to cover the cannabis taste, if you're not a fan!).
Why This Recipe Works
Many people believe you need to make fancy infusions or extractions to consume cannabis, but that's not true.
In fact, people have been consuming plain ground, decarbed cannabis for years.
When using this method, I recommend you grind your cannabis as fine as possible for the best outcome; a coffee grinder works great for this.
This essentially creates a fine cannabis powder that you can add to just about any recipe, similar to how we use salt or pepper when cooking.
I also always recommend consuming fat along with decarbed cannabis. Luckily in this recipe, peanut butter or Nutella is the perfect fat source.
I recommend this because according to a study published in the American Journal of Translational Research, when paired with a fat source, the absorption of cannabinoids is enhanced: THC and CBD by 2.5-fold and 3-fold, respectively, compared to fat-free formulations (1).
This means that adding the peanut butter or Nutella could make this recipe up to 2.5-3 times more potent than if you were to skip it.
Determine The Dose
Want to get a more accurate guesstimate of the potency of your cannabis infusions and extractions? Try my popular edibles dosage calculator. Not sure what your perfect dose is? Learn more here.

Notes and Expert Tips
Frequently Asked Questions
Firecrackers can be new to even the most seasoned cannabis consumer, so here are some of the most common FAQs I get asked about Firecrackers from my Well With Cannabis Community.
How much grounded decarbed cannabis should I use on each cracker or cookie?
That is totally up to you and your personal tolerance. A ¼ gram is a good place to start. Always follow the golden rule of start low and go slow. And if you haven't had edibles before, check out my beginners guide to edibles first.
Can I store this recipe for later?
I would recommend consuming it right after you make it. Since it only takes 5 minutes, if you want to save it for later I would suggest leaving all of the ingredients in a cool, dark, place together to cut down on the time it takes to make.
What are some other options for the base?
You could really use anything crunchy! Think of your favorite cookie, cracker, or even bread or toast.
What are some other creamy topping options?
Any nut butter or seed butter would work! I enjoy cashew butter and almond butter sometimes, but my favorite is hemp seed butter.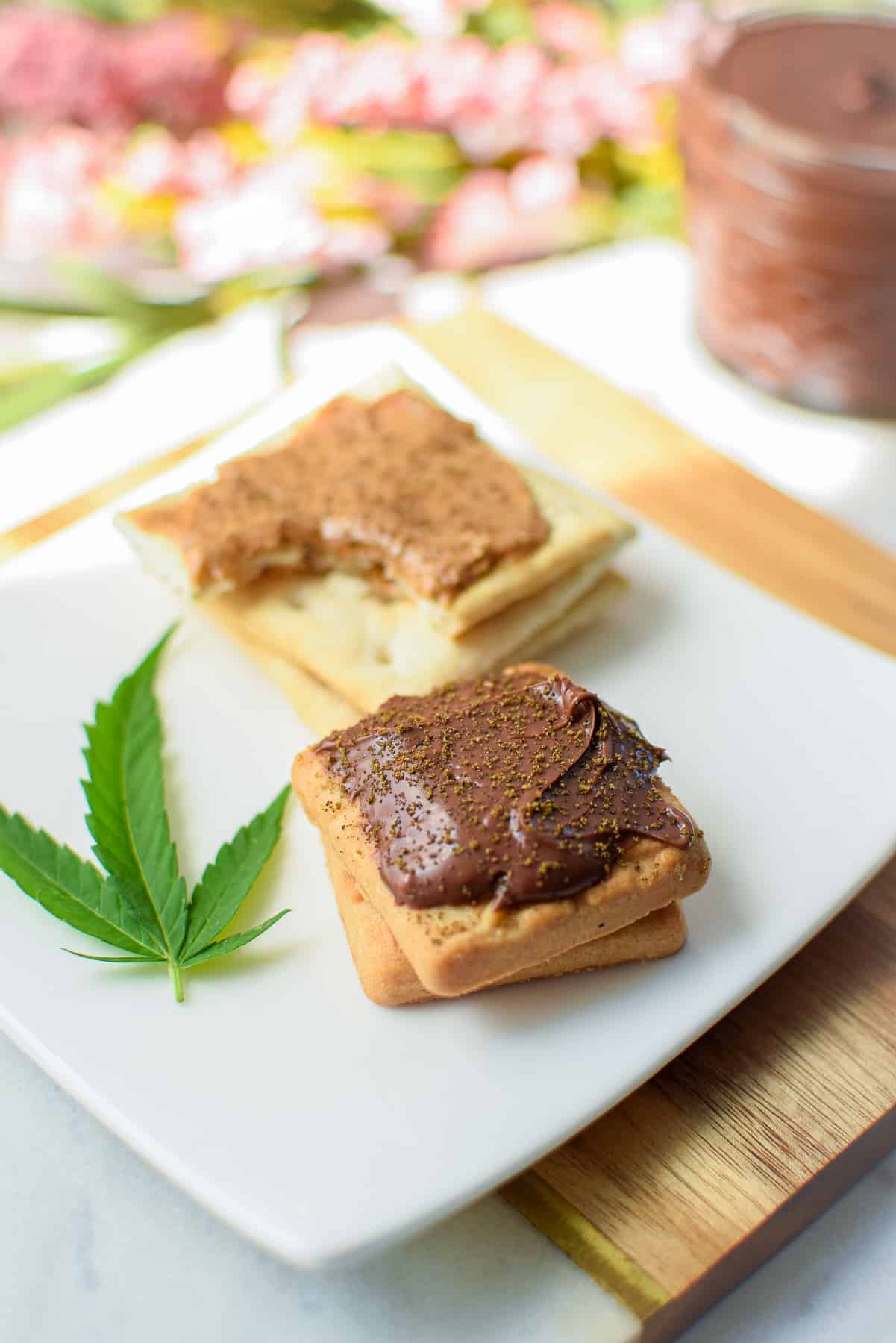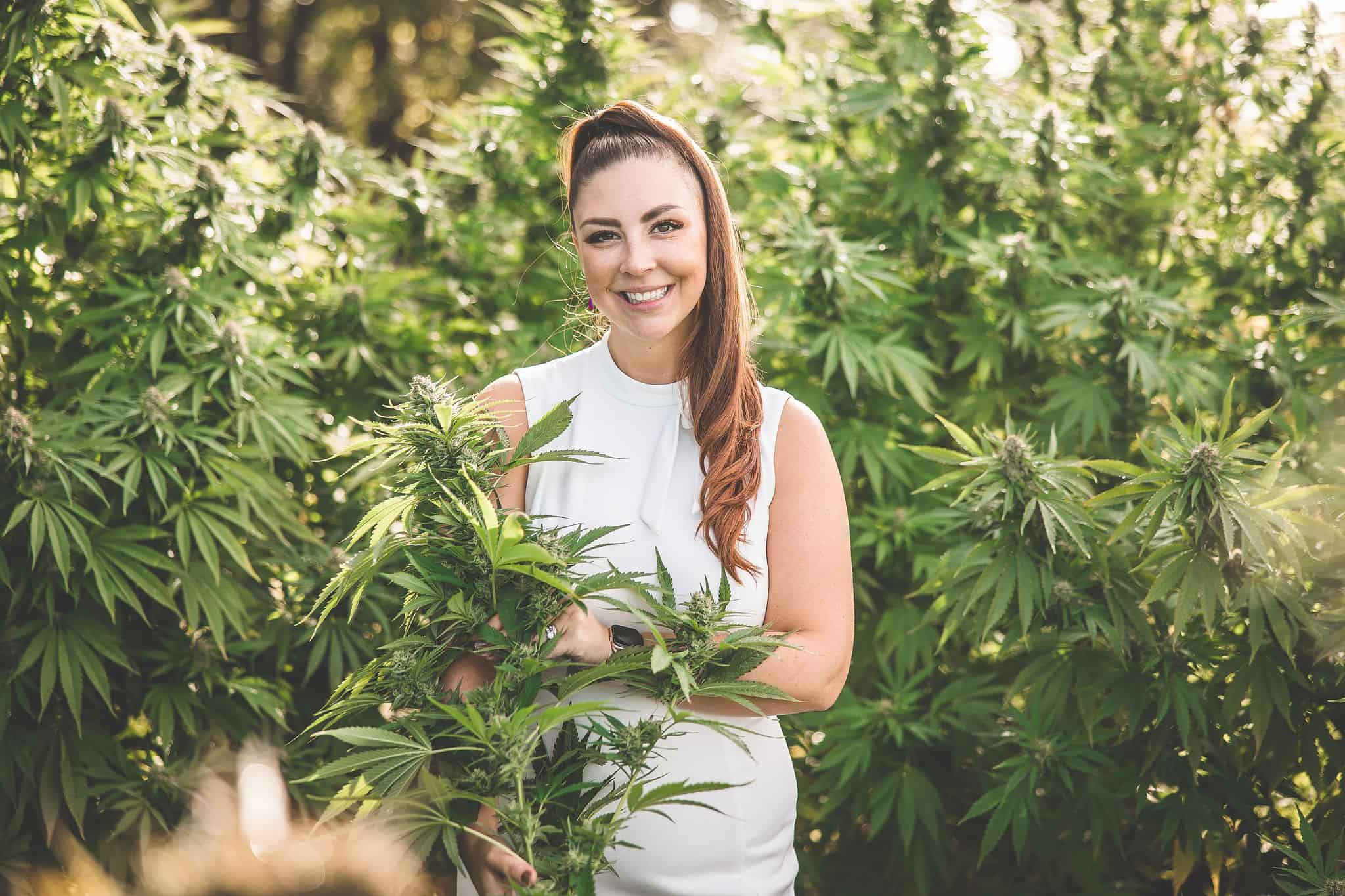 Join thousands of like-minded cannabis lovers from across the world inside a censor-free forum where you can explore the health benefits of cannabis and truly learn what it means to live Well With Cannabis →
More Easy Recipes You Will Love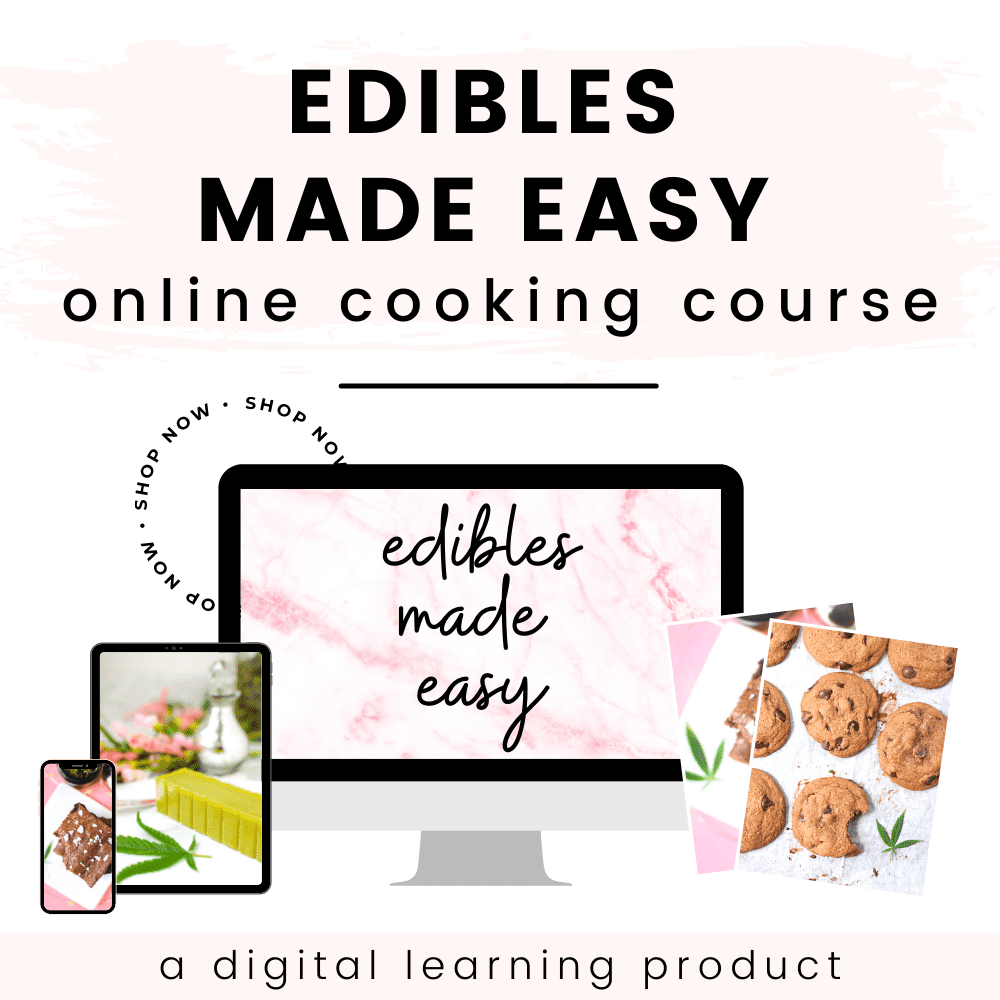 Take your edibles to the next level…
My Edibles Made Easy Online Cooking Course will teach you how to easily make cannabis edibles and topical recipes at home. This step-by-step video course will teach you how to infuse, extract, and create edibles with many different product types – all from the comfort of your own home.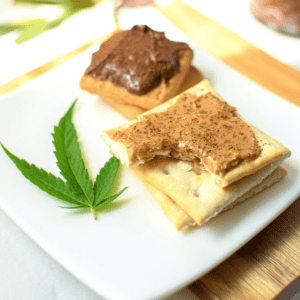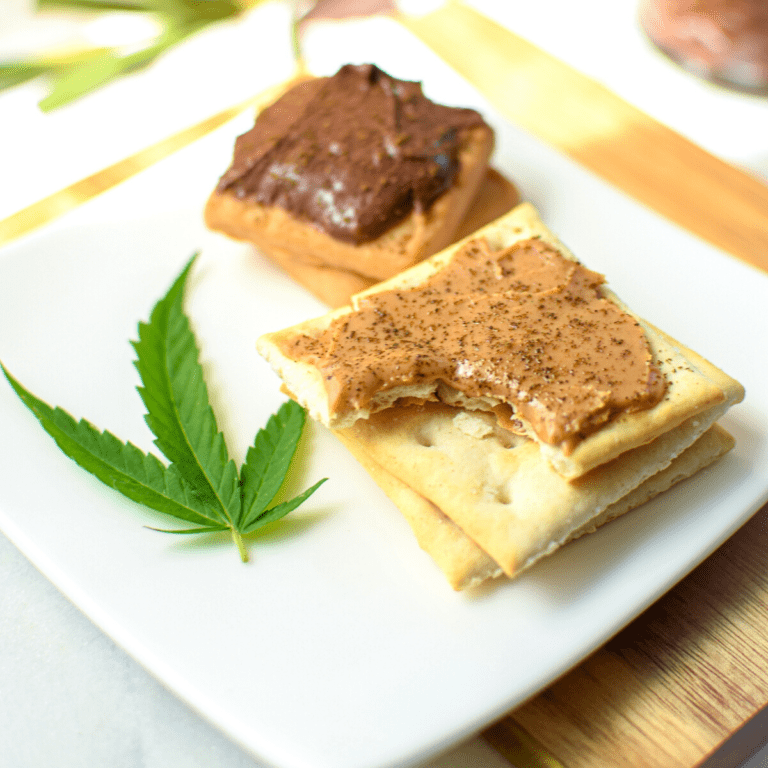 Cannabis Firecrackers – Traditional and Updated
Cannabis firecrackers are one of the quickest, easiest, most delicious edible recipes to prepare. Made with just three simple ingredients, this recipe is versatile and easily customizable.
Instructions
Spread your choice of peanut butter or Nutella on the cookie or cracker of your choice.

Sprinkle the ground, decarbed cannabis over the nut butter. Enjoy!
Notes
You can use your choice of cracker or cookie on the bottom.
You can use your choice of any nut or seed butter for the fat source.
Nutrition
Serving:
1
firecracker
,
Calories:
50
kcal
,
Carbohydrates:
2
g
,
Protein:
2
g
,
Fat:
4
g
,
Saturated Fat:
1
g
,
Polyunsaturated Fat:
1
g
,
Monounsaturated Fat:
2
g
,
Sodium:
47
mg
,
Potassium:
54
mg
,
Fiber:
1
g
,
Sugar:
1
g
,
Vitamin A:
1
IU
,
Calcium:
4
mg
,
Iron:
1
mg
Did you make this recipe or have a question?
Join hundreds of members inside private Well With Cannabis Community for help, support, and to share your edible creations!