These chocolate mint chip cannabis cookies combine the very best parts of a brownie baked into a cookie paired with a hint of mint! This sweet treat comes with multiple infusion options and tips and tricks for making them perfect the first time.
---
---
Step 1 – Preheat the oven to 375°F/190°C. Line two cookie sheets with parchment paper and set them aside. A greased baking sheet will work, too.
Step 2 – Whisk the dry ingredients: flour, cocoa powder, baking soda, and salt in a medium bowl. Set this aside.
Step 3 – In a separate large bowl or a bowl of a stand mixer with a paddle attachment, cream the cannabutter and both sugars with an electric mixer on medium speed until light and fluffy, approximately 2-3 minutes.
Step 4 – Add the egg and vanilla to the creamed butter bowl.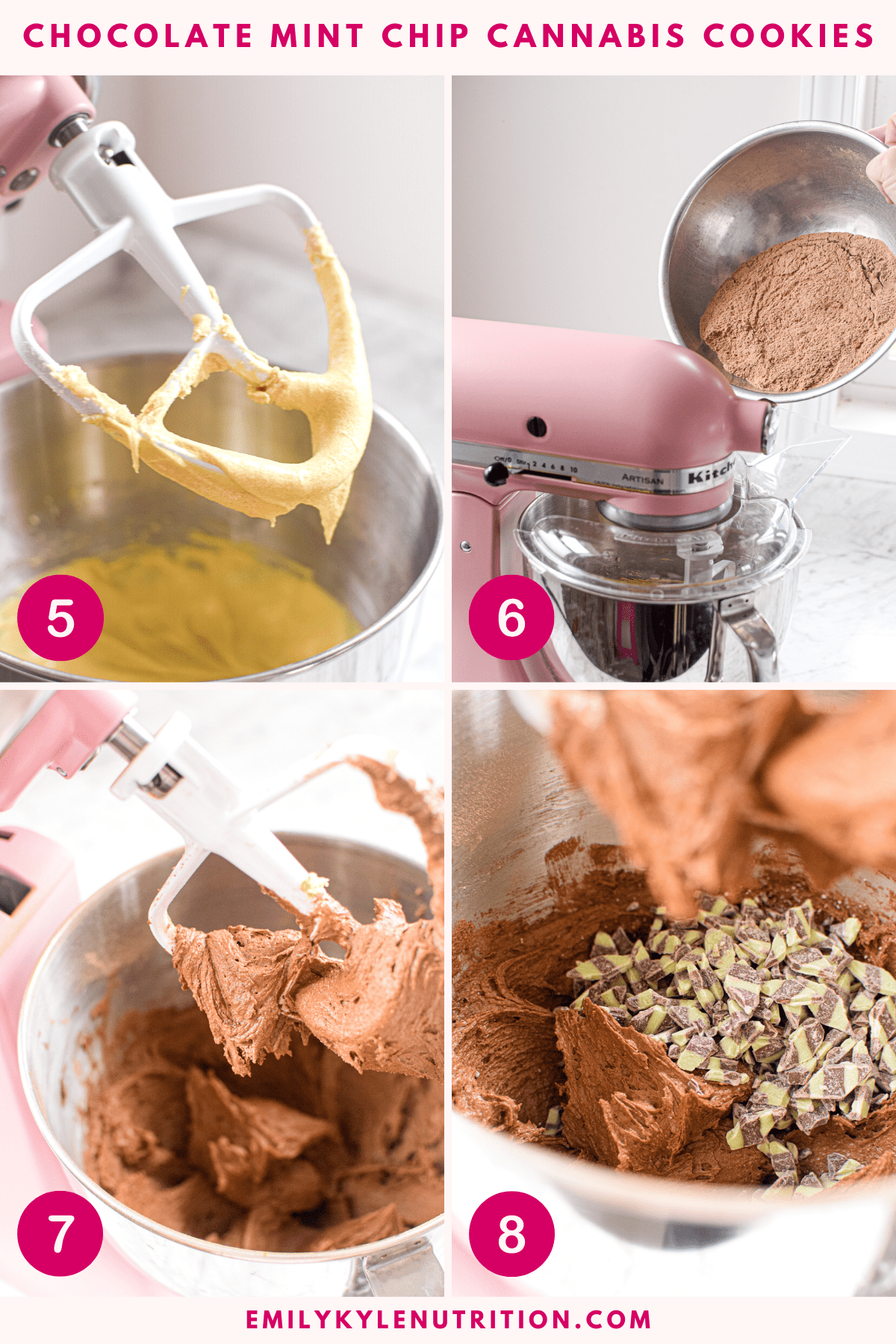 Step 5 – Starting at a low speed and gradually increasing the mixer speed to medium-high speed, beat well with the mixer. Scrape the sides of the bowl if needed.
Step 6 – Gradually add the dry ingredients to the wet ingredients while mixing.
Step 7 – Mix until all ingredients are well incorporated and a dough has formed.
Step 8 – Fold the mint chips when the cookie batter has formed.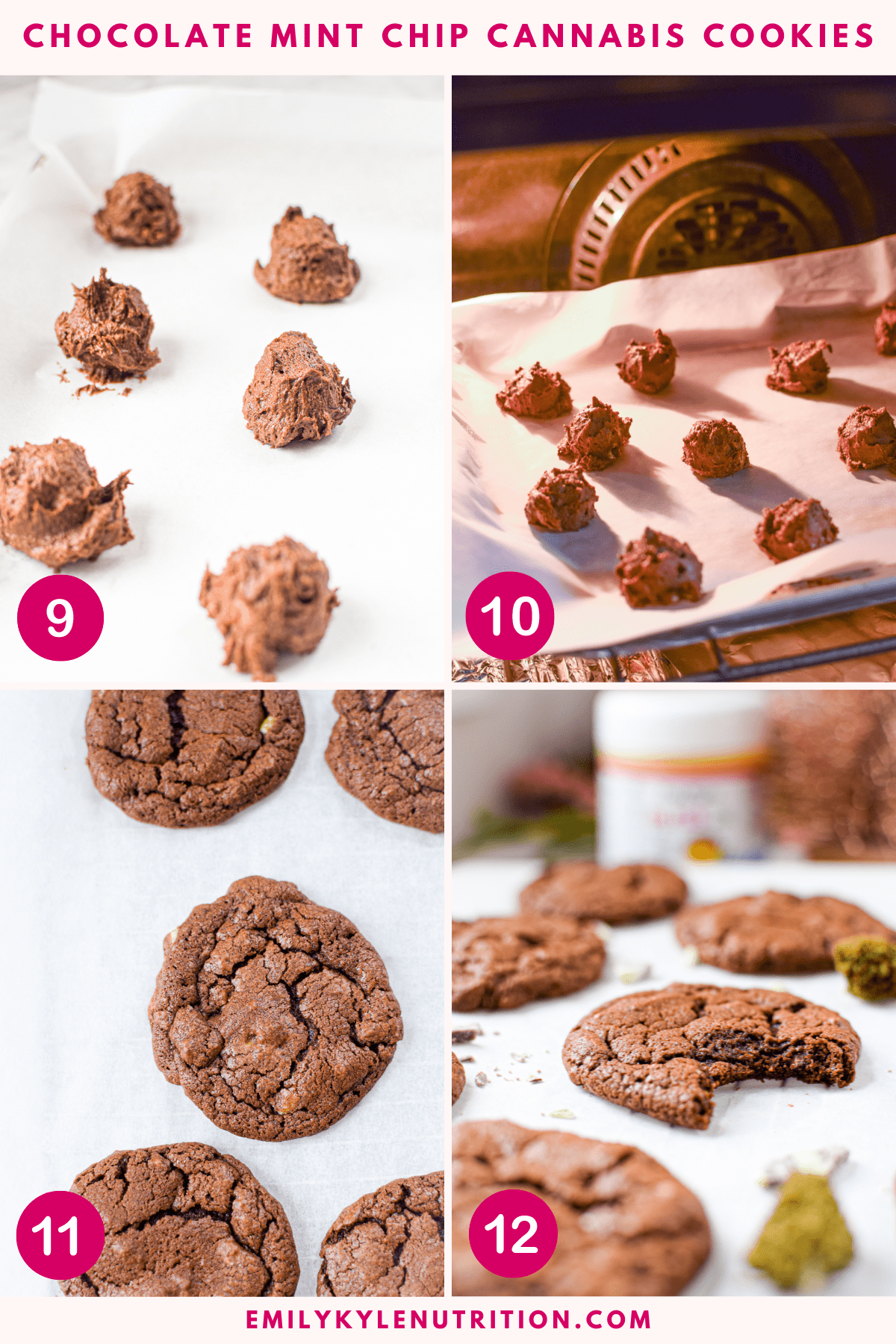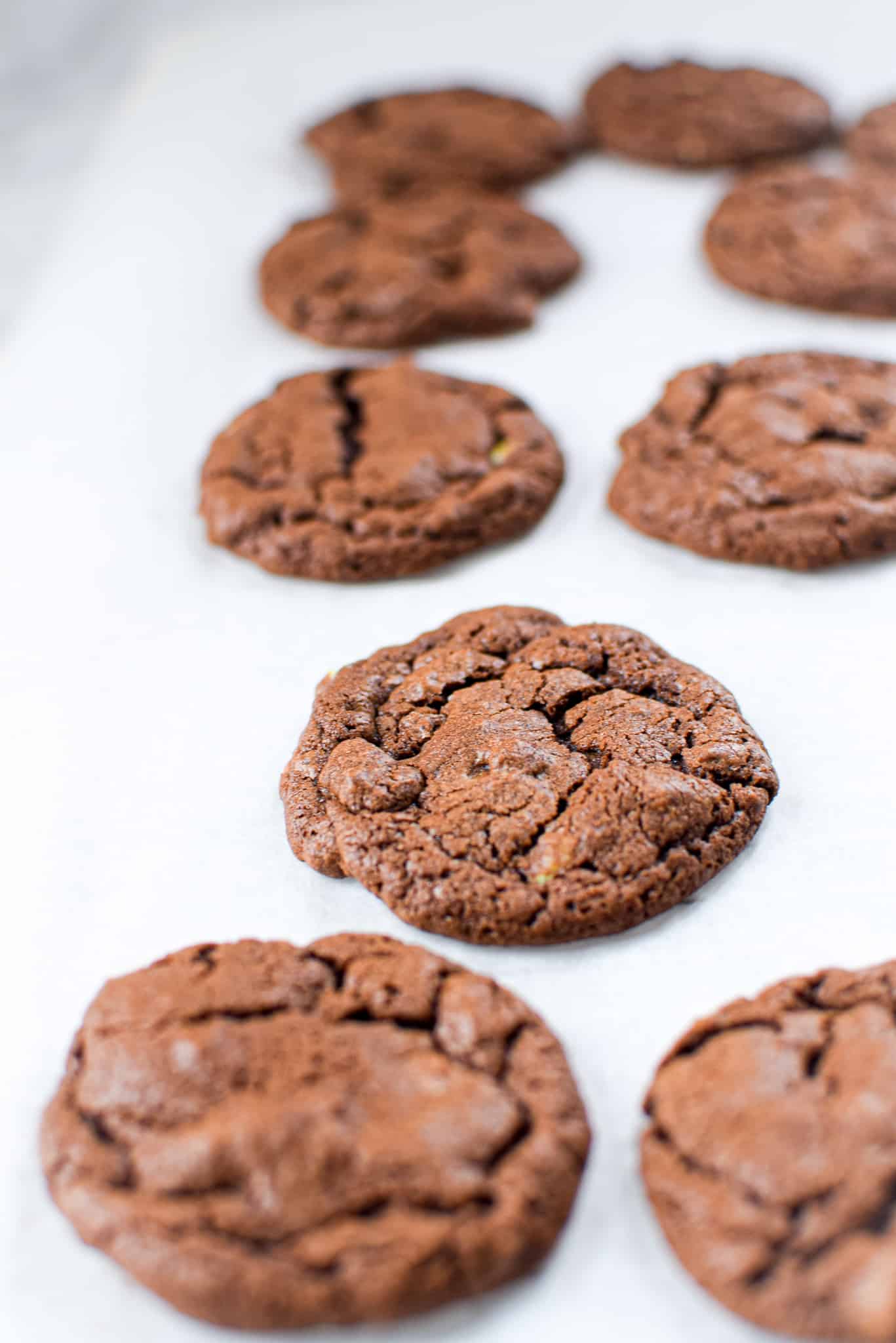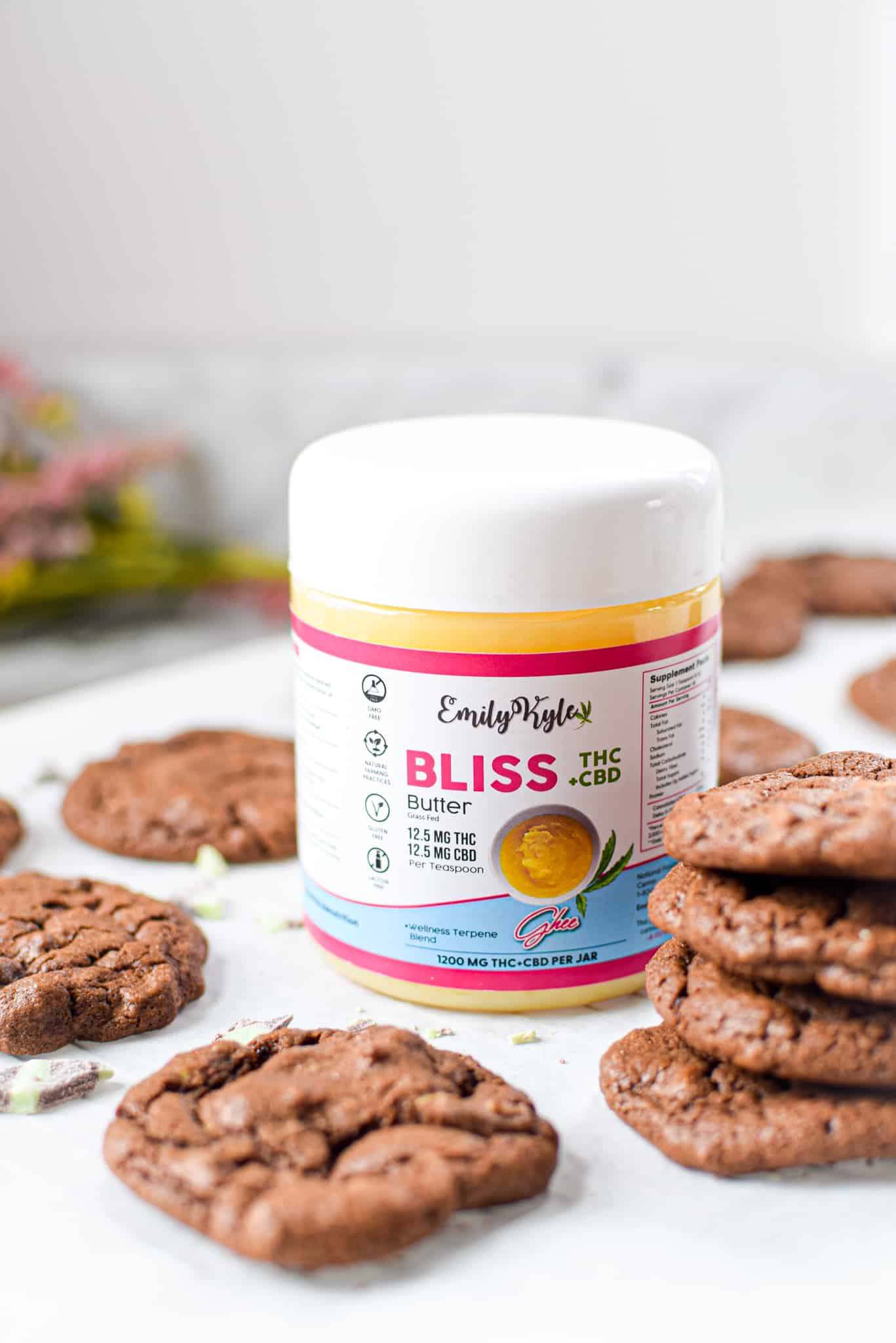 Notes and Expert Tips
Baking note: All ovens bake at different temperatures, and 9 minutes is the average baking time. Some ovens will bake quicker, so check your cookies for your desired doneness between 7-10 minutes. Some may need as long as 11-12 minutes. Bake time will also depend on the size of your dough balls. Small balls will bake faster than larger ones. Adjust accordingly to find your perfect texture. Don't be afraid to bake an additional minute if needed.
Edibles can be potent: If you have never had edibles before, it is essential to note that they will likely affect you differently than inhalation, topical, or sublingual application methods.
Be safe: When it comes to cannabis edibles, please, start low and go SLOW! Your experience will be entirely dependent on your endocannabinoid system.
Learn how to easily make the staple recipes needed to infuse this recipe, like cannabutter and cannabis sugar, with my Cannabis Cookbook!
Gift mindfully: these great-tasting cookies make great gifts for a holiday party or special occasion. Just be mindful of the amount of THC you add to your edible recipes if you give them away.
Frequently Asked Questions
Even cookies can be brand new to even the most seasoned cannabis consumer. Here are some of the most common FAQs I get asked about these delicious fluffy cannabis chocolate chip cookies from my Well With Cannabis Community.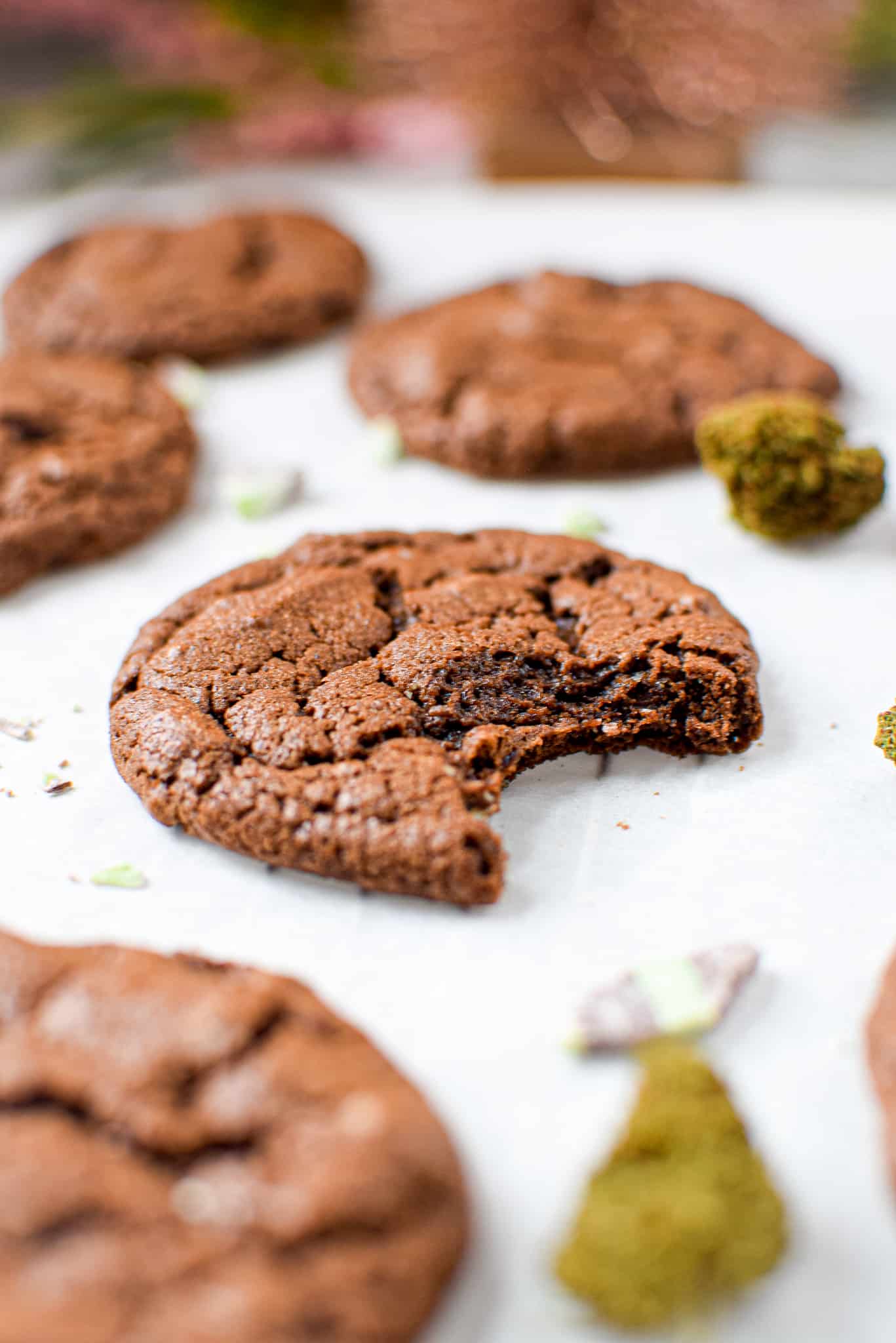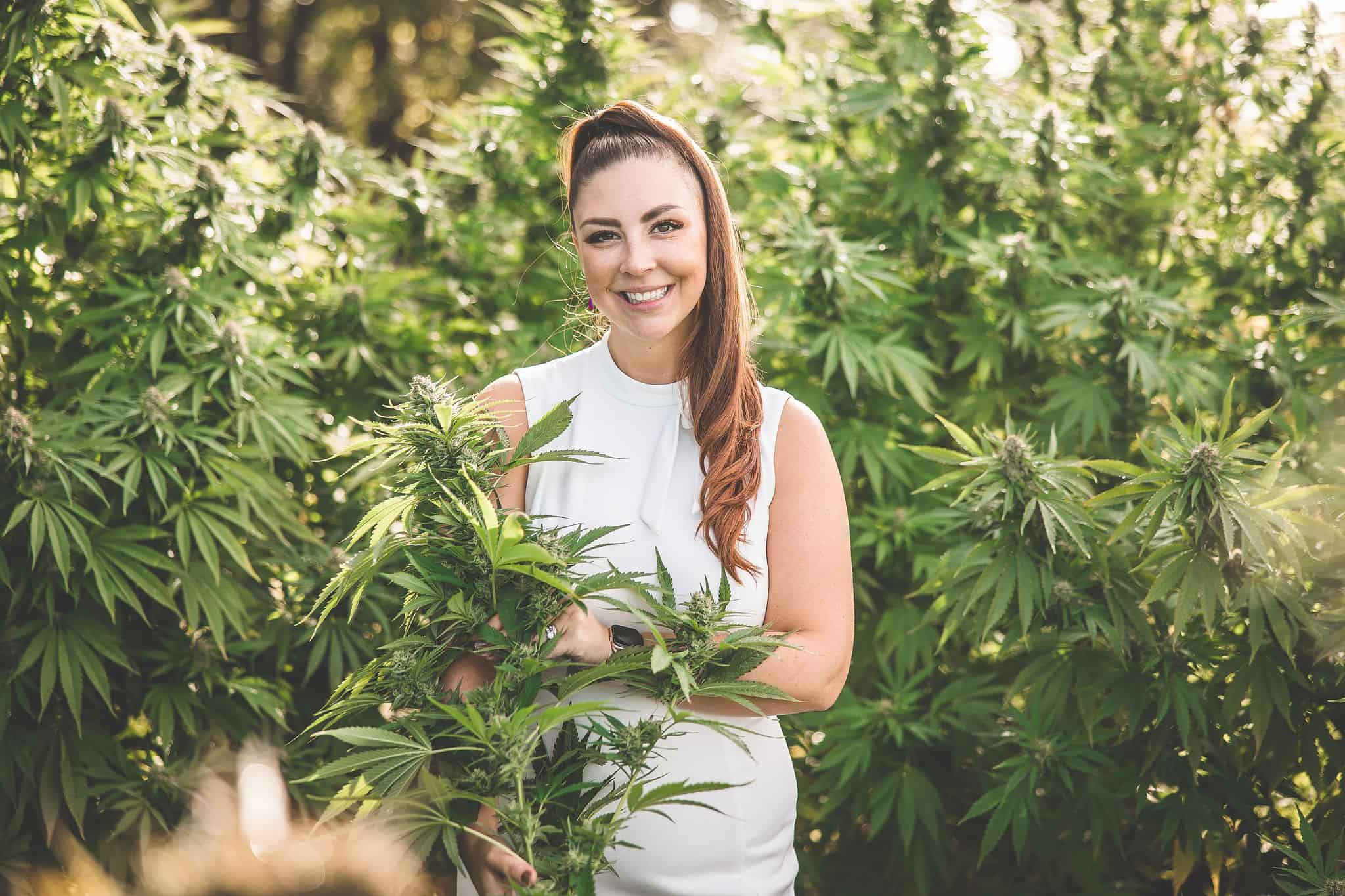 Join thousands of like-minded cannabis lovers from across the world inside a censor-free forum where you can explore the health benefits of cannabis and truly learn what it means to live Well With Cannabis →