Are you searching for that perfect sweet treat to make with your cannabutter? Look no further than this delicious collection of sweet cannabutter recipes every sweet tooth will love.
Features
25+ delicious recipes for cannabis desserts
How to make cannabutter or buy Bliss Cannabutter
Additional ways to infuse your homemade edibles
Why You Will Love This Guide
Many members of my Well With Cannabis Community will argue that cannabutter is hands down the best way to infuse a recipe.
As the main ingredient of most baked goods, it is super easy to swap in cannabutter for regular butter to turn any recipe into a cannabis dessert recipe.
This is a delicious way to make homemade edibles at home without much time or effort while still enjoying the health benefits associated with recreational or medical marijuana consumption.
In this guide, I will show you new ways to make sweet cannabutter recipes, my favorite cannabutter sweets, and some tips for tricks for the next time you make or buy cannabutter at home.
---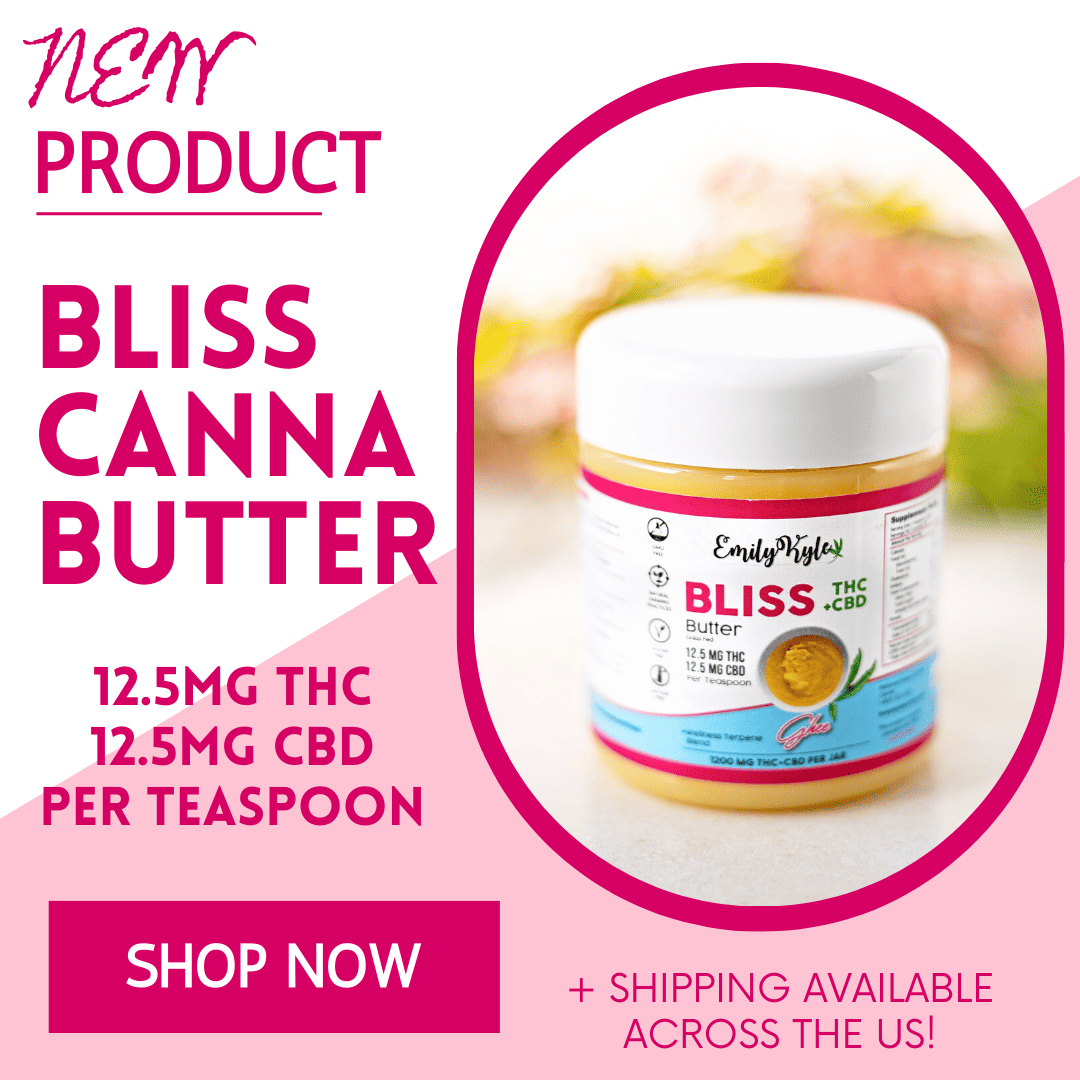 Skip the hard work and have perfectly dosed, delicious, pure Bliss Cannabutter delivered directly to your door! Shop Now →
---
How to Make Cannabutter
If you haven't yet made cannabutter but want to, there are many different ways to do so!
Most options involve creating a water bath with medium-high heat to facilitate infusion, which can lead to a long prep time.
This hot water gently heats the ingredients but prevents you from reaching high temperatures that could destroy cannabinoids.
Check out the following methods:
The main difference between these methods is the techniques used. Picking one option and sticking with it is a great way to start.
Just be sure to skip grinding first; break the buds into small pieces. This will result in a better-tasting end product.
Know that if you use unsalted butter, separation is totally normal, but you can avoid this by using ghee instead.
If you're unsure how much cannabis and butter or oil to use, feel free to use my flower-to-oil ratio guide to help get you started.
Buy Cannabutter
Want to skip all of the hard work and enjoy great-tasting cannabutter?
Look no further than my Bliss cannabutter, the best cannabutter in the cannabis industry.
Made in a small batch with high-quality ghee and lab-tested cannabis, this cannabis butter will help you make the best-tasting cannabis-infused recipes.
Made with 12.5mg of THC and 12.5mg of CBD per teaspoon, you can rest easy knowing you are getting the exact milligrams of THC you want.
From there, you can add it to your favorite recipe. Divide the total mg of THC you added by the number of servings to get your final dose.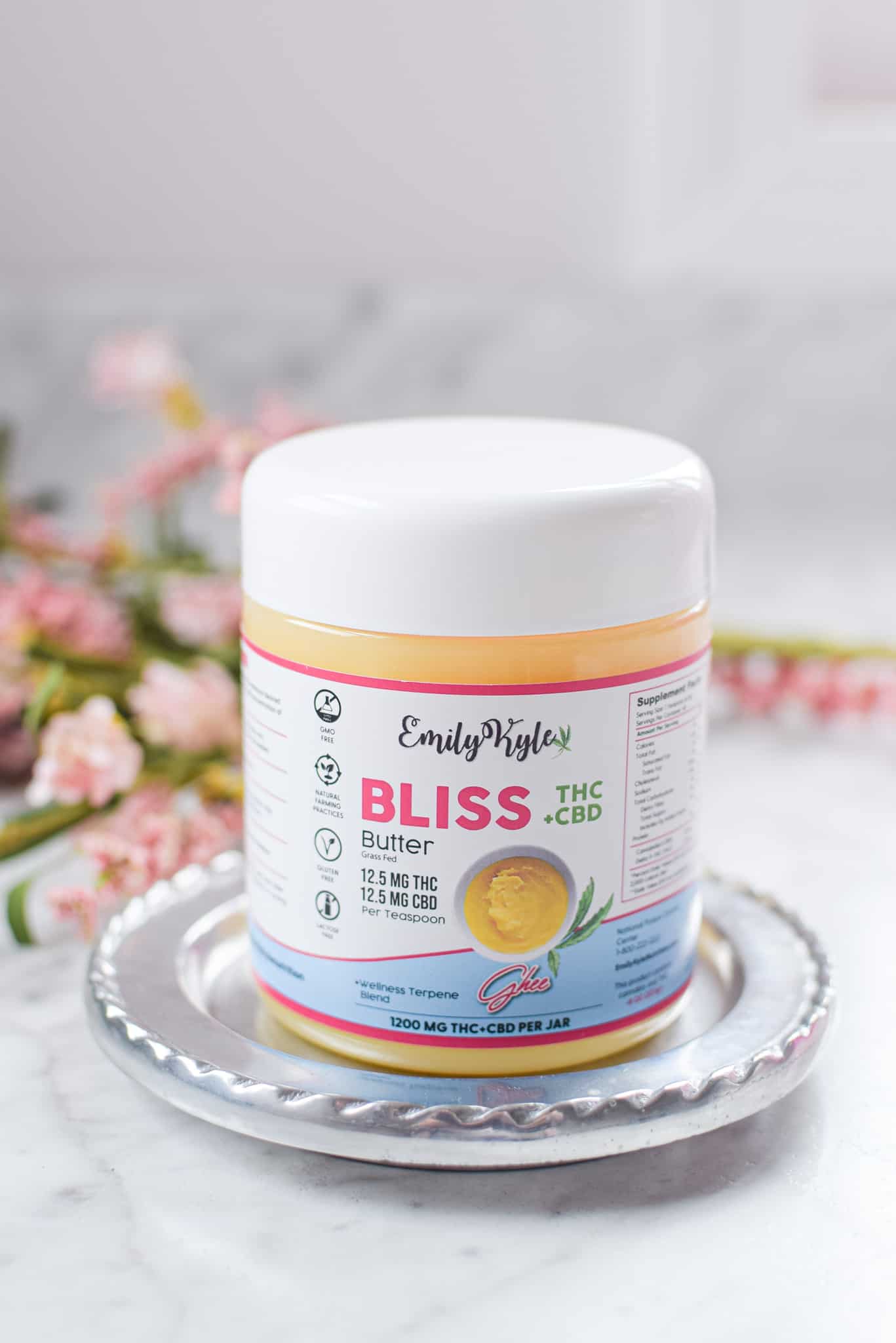 Sweet Cannabutter Recipes
Surprise your sweet tooth with one of these delicious sweet cannabutter dessert recipes.
Notes & Expert Tips
Want to make the process as easy as possible? Start with my Bliss Cannabutter!
Want to prep your kitchen? To make most of these recipes, you will need a large mixing bowl, a rubber spatula, parchment paper or wax paper, a baking sheet or cookie sheet, and a wire rack.
When baking with cannabutter, more recipes call for it to be at room temperature. Do not microwave; follow these softening tips instead. Low heat is key!
New to edibles? Check out this beginner's guide first! Keep in mind edibles hit differently on a full vs. empty stomach.
Frequently Asked Questions
More Recipes You Will Love