Are you so proud you've finally made cannabis-infused butter, but now find yourself asking, what should I make? Here you will find 25 of the most amazing, delicious recipes using cannabutter featuring a range of recipes to treat your tastebuds.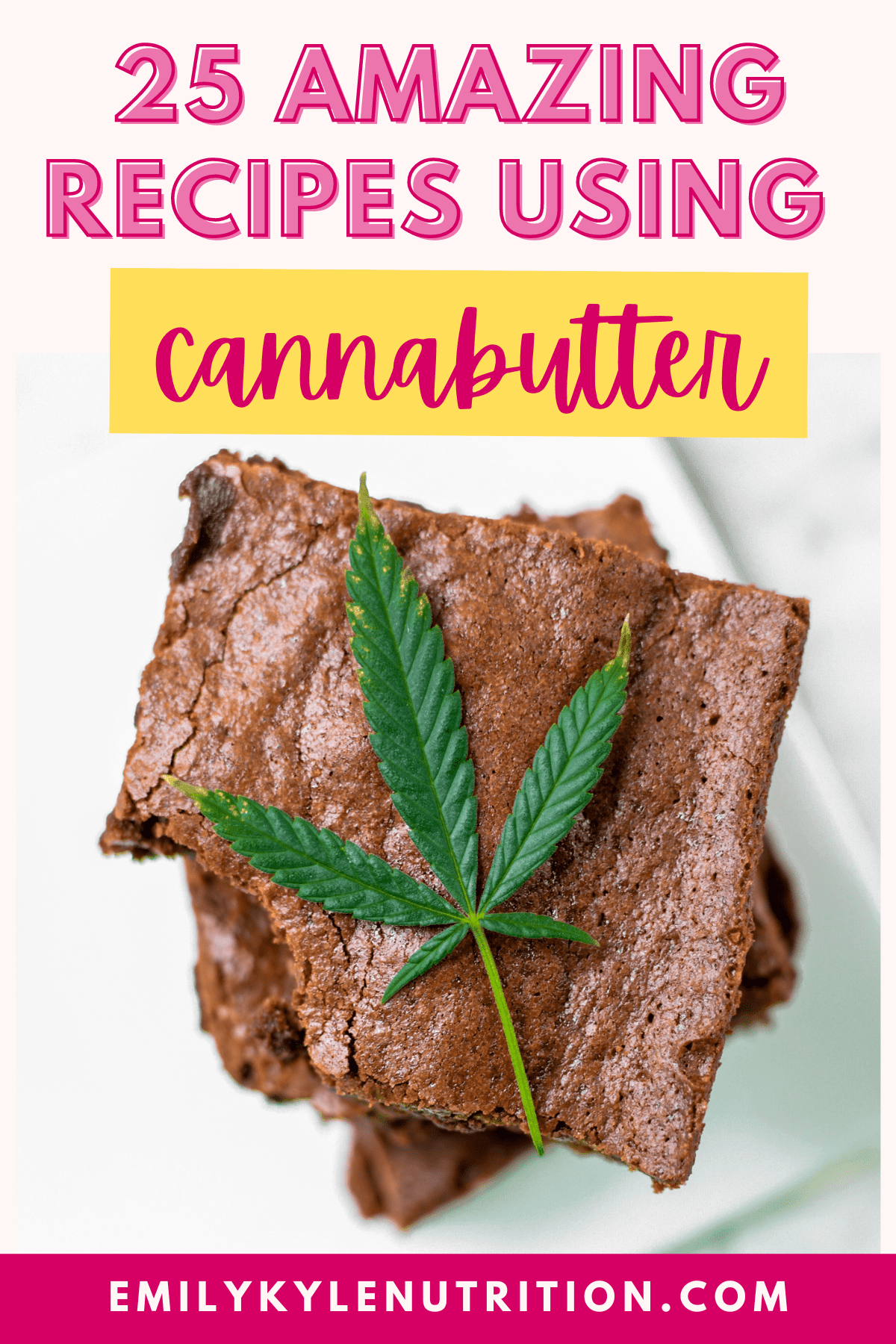 Features
25+ delicious cannabutter recipes
Tips and tricks for cooking with cannabutter
How to buy Bliss cannabutter and have it shipped directly to your door!
Why You Will Love This Guide
If you've already made your weed butter, congratulations! That's a feat in and of itself.
Now you may wonder, what can I make with this cannabutter?
Members of my Well With Cannabis Community ask me this all the time, so I thought it would be a perfect time to put together a list of all my favorite cannabutter recipes.
This guide will find my favorite cannabutter recipes and tips and tricks you need to know for working with cannabutter and keeping it safe.
---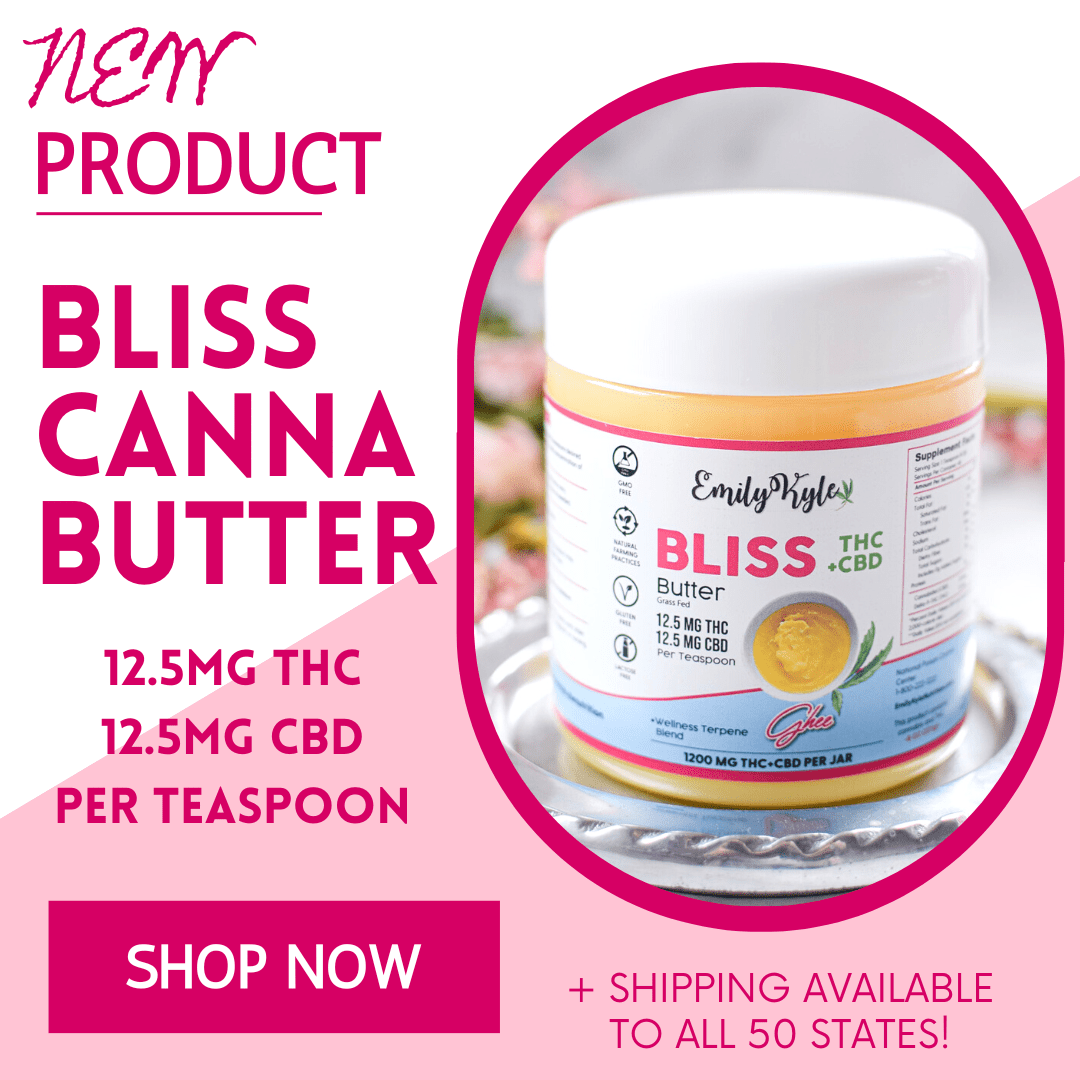 Skip the hard work and have perfectly dosed, delicious, pure Bliss Cannabutter delivered directly to your door! Shop Now →
---
Cannabutter Recipes to Make Meals Magical
Stick with a classic, or find a new favorite.
How to Use Cannabutter in Recipes
Yay, you've done it!
You've successfully decarbed and followed a cannabutter recipe and are now left with an amazing final product.
Now, it's time to put it to good use in your favorite recipes.
The first thing to know is that you can use your cannabis butter instead of regular butter in any recipe you choose.
It is up to you whether you want to use the full amount called for, or use part cannabutter, part regular butter.
For example, if a recipe calls for a cup of butter, you can use a half cup of regular butter and a half cup of cannabutter, if desired.
If you are looking for vegan butter for your homemade edibles, I recommend swapping coconut oil.
You can also rest easy knowing that it is OK to bake any recipe that calls for high temperatures, such as 350°F and up.
This is because the food never gets that hot, meaning you won't ruin the THC in your cannabis edibles.
That is unless you introduce too much heat by overcooking.
Of course, it will never hurt to keep low-temperature cooking options available, too.
I have a whole list of no-bake cannabutter recipes here.
How to Make Cannabutter
There are so many different ways to make a cannabis infusion at home, but here is a simple explanation of the steps needed to make your own cannabis-infused food.
The first step is to go through the decarbing process.
You can do this in an oven or Instant pot. Place the cannabis buds in a mason jar and get baking.
The next step is to decide how much cannabis and how much butter you want to combine.
You can use this flower-to-oil ratio guide to help.
Then choose the type of butter you want to use.
Unsalted butter is preferred over salted butter, but clarified butter or ghee is the best to prevent separation.
Finally, I create this essential ingredient in the kitchen with my simple recipe.
And remember, the best way to make cannabutter is to find the best option for you and your needs.
Notes & Expert Tips
Frequently Asked Questions
How do I store extra cannabutter?
You can store excess cannabutter in an airtight container in the refrigerator for up to 3 weeks. Anything longer than that should be frozen. Learn more about how to store edibles here.
Can I swap oil for butter in recipes?
It is OK to swap in most recipes, but there are situations, such as baking, where it may cause a problem with your final product. Butter and coconut oil are solid at room temperature, whereas oils such as olive oil, vegetable oil, and MCT canna oil stay liquid at room temperature.
What if a recipe calls for melted cannabutter?
Melting cannabutter is OK, as long as you don't use a microwave. Find one of these alternative options here.
Why do I get back less butter than I started with?
When making cannabutter, there is a volume loss due to the loss of excess water in the butter. Keep this in mind, if you infuse a 1/2 stick of butter for a recipe, you won't get a 1/2 stick back, do be sure to infuse a full stick to have what you need for your marijuana edibles.
What equipment should I start with?
Making recipes with cannabutter is simple when you have a few important tools. A baking sheet or cookie sheet, food processor, medium saucepan, small saucepan, large bowl, medium bowl, small bowl, mason jar, and rubber spatula are all helpful cooking tools!
Do I have to use cannabutter in a recipe?
Nope! You can put cannabutter on french toast alongside the maple syrup, drop a bit in your chicken broth, top your favorite pasta dishes, or lick it straight from the spoon if you want.
What if my cannabutter is too strong?
You can use less cannabis the next time you infuse or use less cannabutter in your recipe. It's okay to use just a little bit or add a small amount to a dish if you prefer to microdose.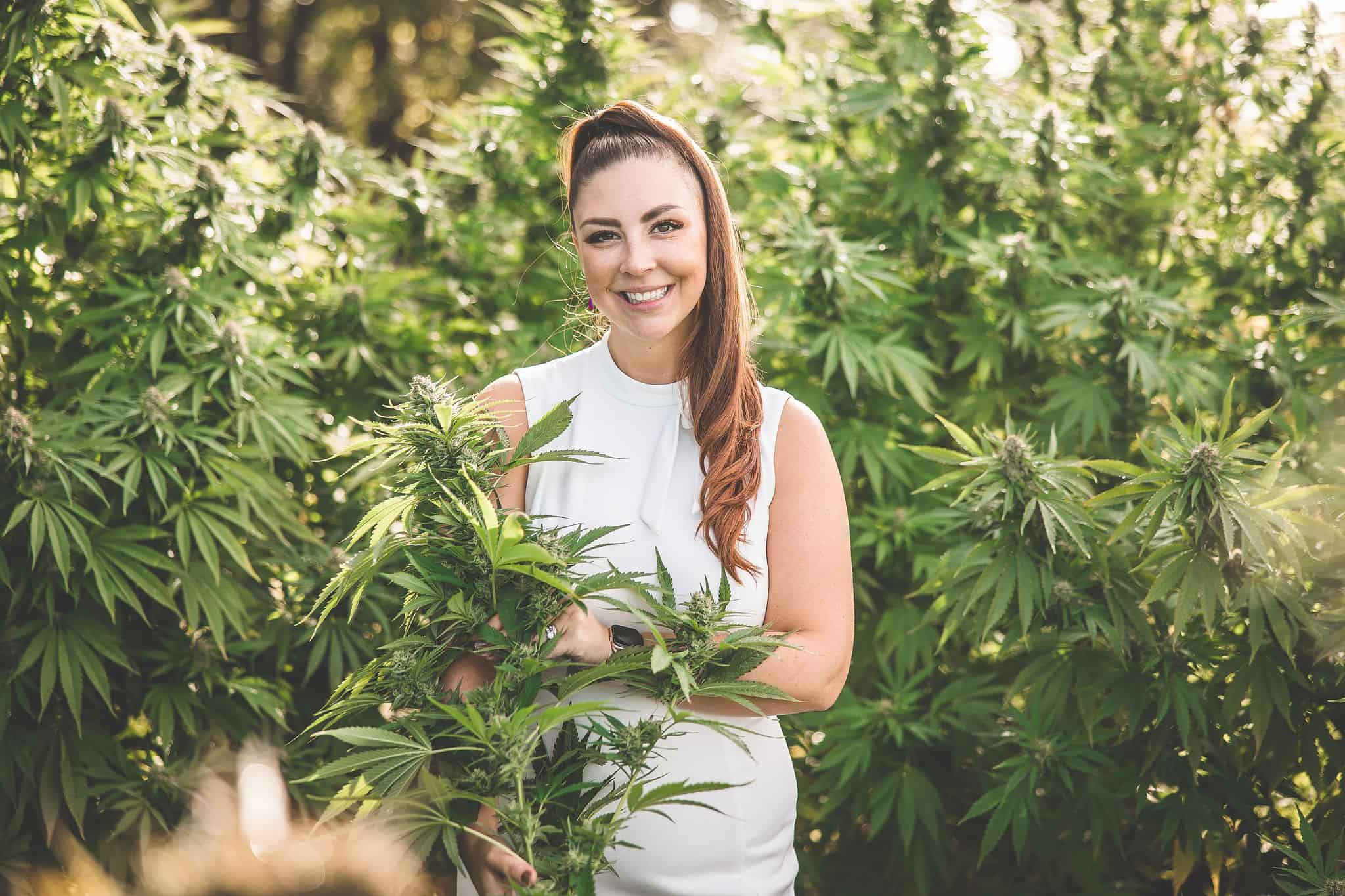 Join thousands of like-minded cannabis lovers from across the world inside a censor-free forum where you can explore the health benefits of cannabis and truly learn what it means to live Well With Cannabis →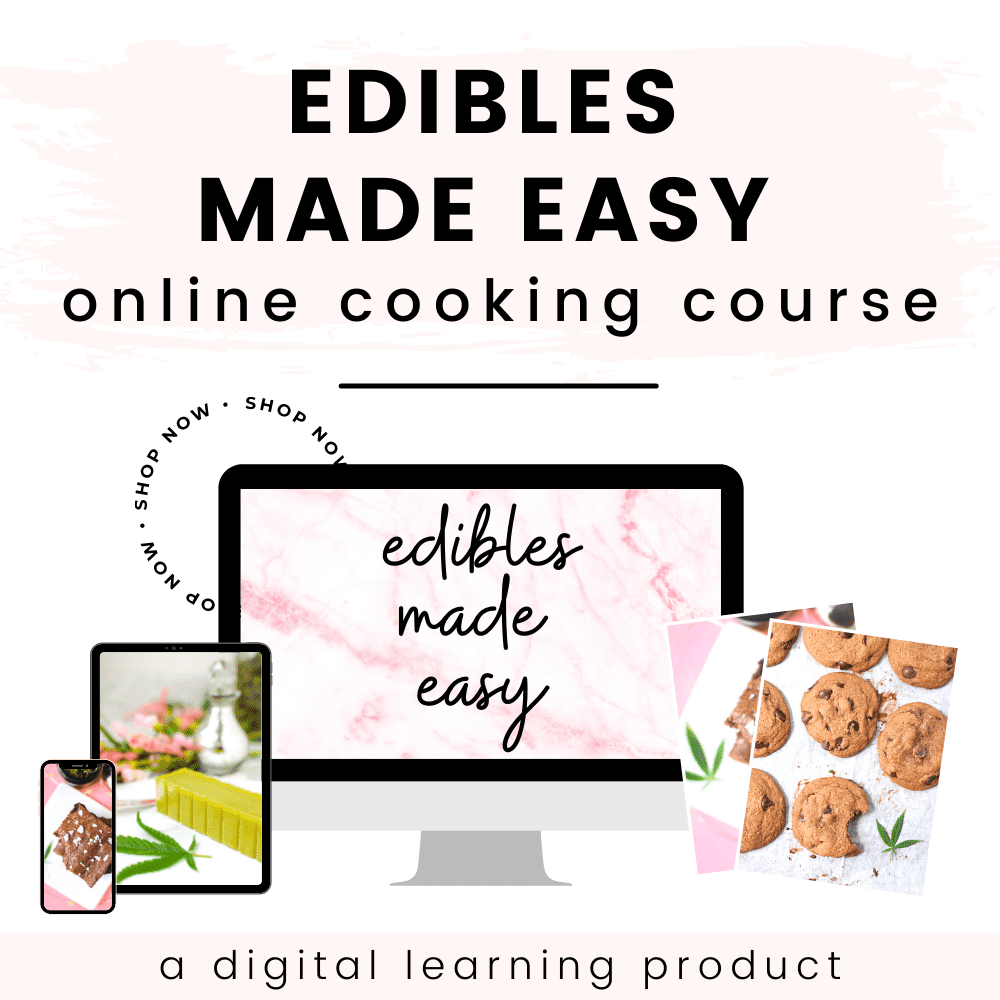 Take your edibles to the next level…
My Edibles Made Easy Online Cooking Course will teach you how to easily make cannabis edibles and topical recipes at home. This step-by-step video course will teach you how to infuse, extract, and create edibles with many different product types – all from the comfort of your own home.