These deliciously soft and chewy cannabis peanut butter blossoms are a tasty, classic cookie that comes with the option to infuse with cannabutter, cannabis oil, cannabis sugar, cannabis concentrates, and more.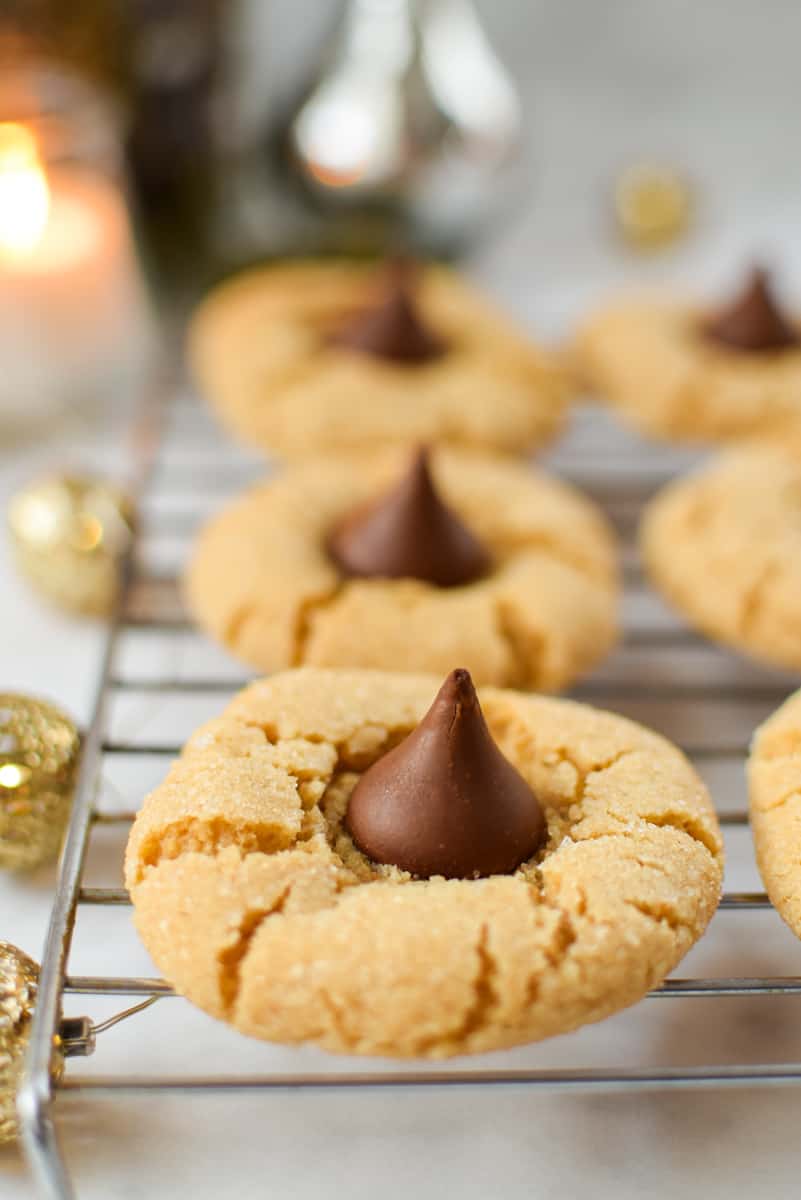 Alternate Infusion Options
Whether it is the holiday season or just a fun, stay-at-home baking experience, these classic cannabis peanut butter blossoms are the perfect way to medicate.
Complete with options to infuse this recipe with various staple cannabis recipes including:
There is an infusion option for everyone.
Depending on how strong you want your cookies, you can choose a combination of infusion options for a cookie that is as potent as you want it.
However, if you're brand new to cannabis edibles, there are a few things to know before you get started so you can ensure you have a safe and enjoyable experience.
You can get started with my beginners guide to cannabis edibles which will set you up for success in your cannabis kitchen.
If you are brand new to cannabis in general and are looking for foundational knowledge, I offer a more in-depth educational session inside my Cannabis Compass Online Course.
---
Stock Your Canna Kitchen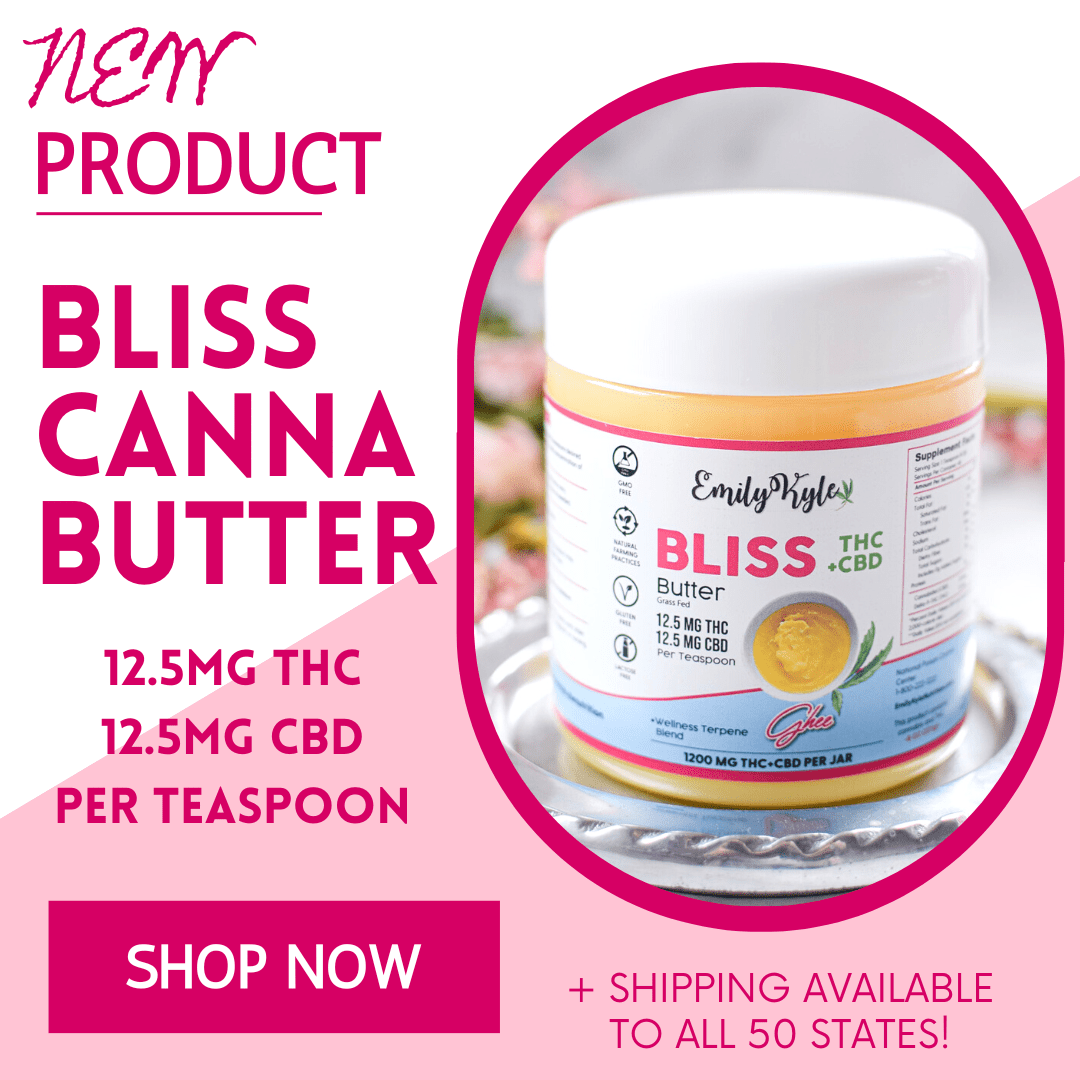 Skip the hard work and have perfectly dosed, delicious, pure Bliss Cannabutter delivered directly to your door! Shop Now →
---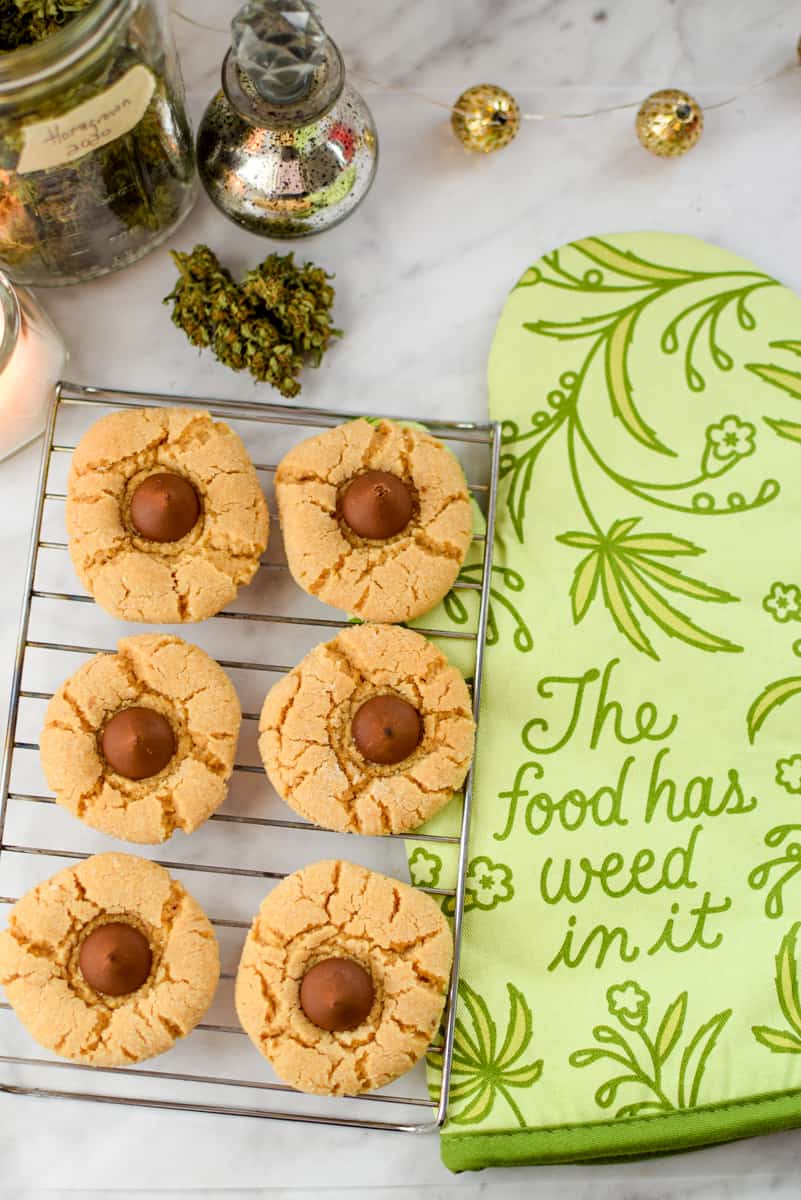 Infuse With Cannabutter or Cannabis Oil
Used interchangeably, both cannabutter and cannabis coconut oil are an excellent option for infusing this recipe.
Infusing oil or butter with cannabis is an easy way to extract a full spectrum of compounds like CBD or THC from the cannabis plant and get them into the food you are eating.
It is your choice whether you want to use cannabutter or cannabis coconut oil - they perform the same and ultimately a personal preference.
You will want to make sure you have your cannabutter or oil recipe prepared BEFORE diving into making your own cannabis peanut butter blossom cookies.
The process involves cannabis decarboxylation and takes approximately 4-hours.
Once you have your coconut oil or butter ready, you can go ahead and prepare these cookies.
Have leftover butter or oil?
You can use it in any other of our delicious cannabis recipes, like these mouthwatering cannabis chocolate chip cookies and our classic cannabis brownies.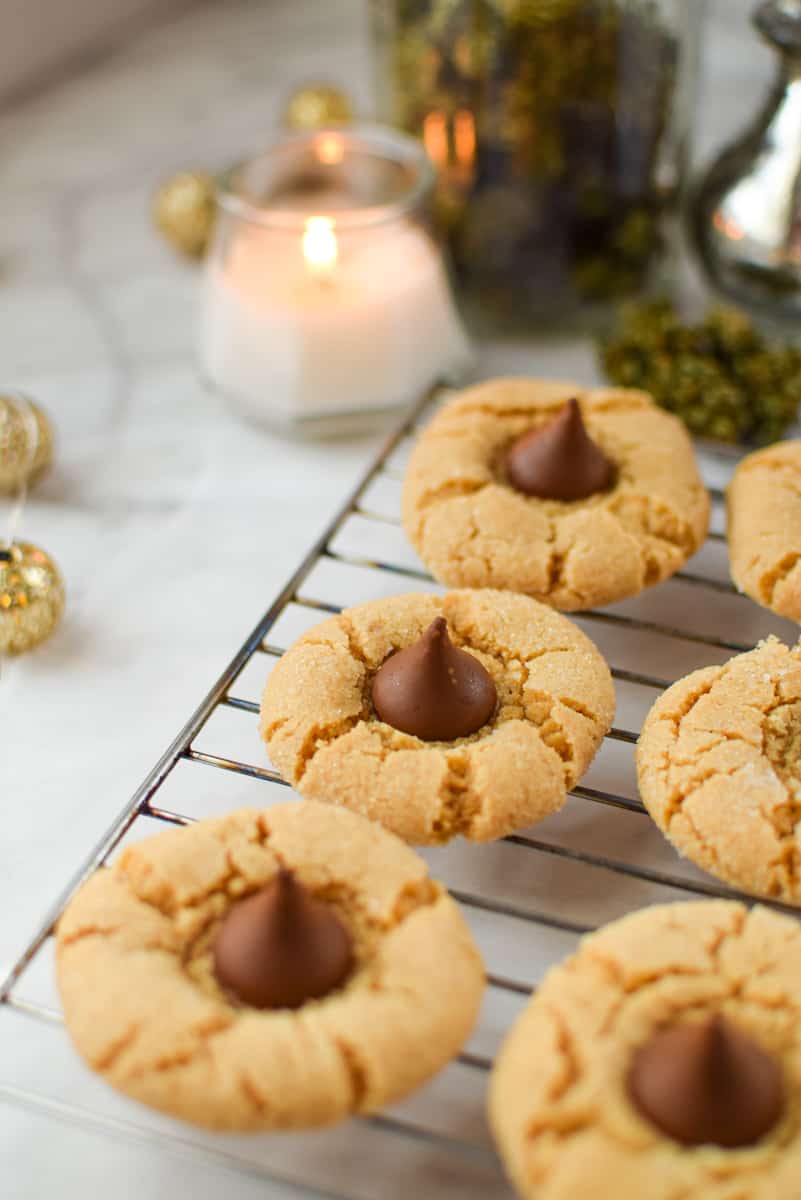 Infuse With Cannabis Sugar
You can also make cannabis-infused sugar to use in this recipe.
You can add it as the sugar that you cream together with the butter or roll the dough in the sugar before baking.
You can also use BOTH cannabutter AND cannasugar in combination for an ultrastrong batch, or use either one, depending on what you have on hand and readily available.
If you've not yet made cannabis sugar, you're going to need to start with a cannabis tincture first, like the Green Dragon tincture or QWET Freezer tincture.
From there, you can easily make your own cannabis sugar following this recipe.
Infuse With Concentrates
If you are a medical marijuana patient or live in a recreationally legal state, chances are you may have access to cannabis concentrates.
You can easily use cannabis concentrates in this recipe to make delicious infused brownies.
From distillate or CO2 oil, to shatter or wax, and FECO or RSO, all can work for this recipe.
Depending on what concentrate you are using, you will want to ensure that your cannabis concentrate is decarbed first, if needed.
If you are not sure if your cannabis concentrate needs to be decarbed, you can check this guide here.
Once you know whether or not you need to decarb your concentrate, you can gently warm it up and mix it into the butter or peanut butter called for in this recipe.
How much you will add is up to you and your personal taste preferences, 1mL or 1 gram is a good place to start.
Infuse With FECO
Just like the cannabis concentrates mentioned above, you can infuse this recipe with FECO, or full-extract cannabis oil, for a stronger dose cookie.
Like other concentrates, you do not need to use a lot, and can simply add it to the mixture when you combine the eggs and vanilla.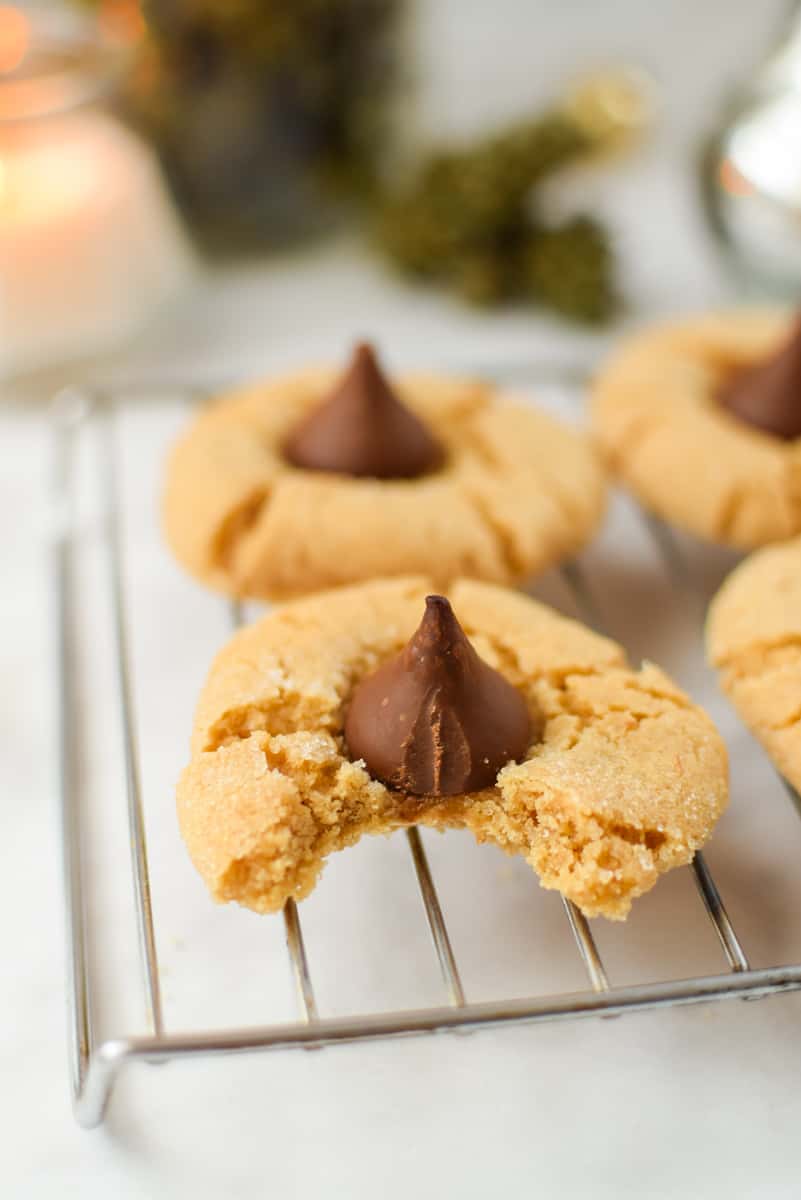 How to Determine The Dosing
Want to get a more accurate guesstimate of the potency of your cannabis infusions and extractions? Try our popular edibles calculator!
Not sure what your perfect dose is? Learn more here.

Want To Make This Easier? Use A Machine!
If the process of decarbing and infusing feels like too much work, an all-in-one countertop device may be a perfect all-in-one solution.
My personal favorites? The LEVO and Ardent FX, but you can review the most popular infusion machines here.
Want A Discount Code?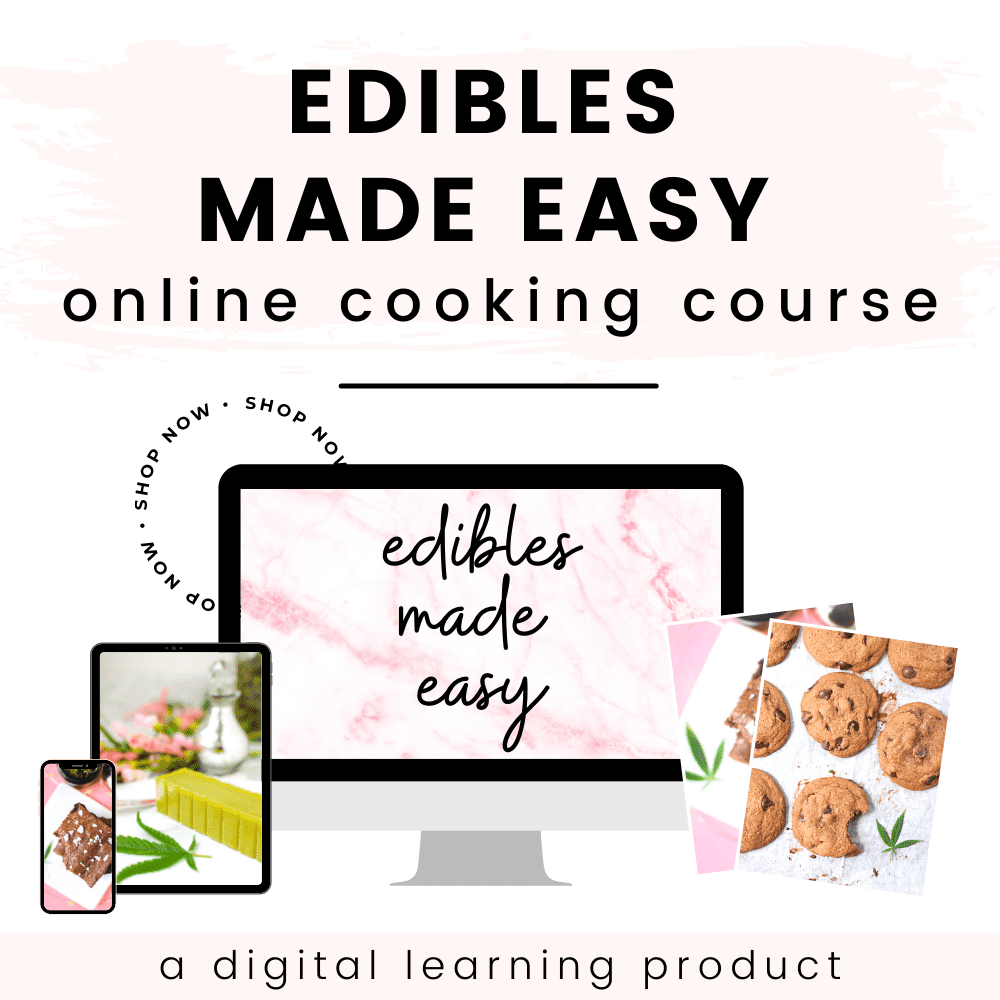 My Edibles Made Easy Online Cooking Course will teach you how to easily make cannabis edibles and topical recipes at home. This step-by-step video course will teach you how to infuse, extract, and create edibles with many different product types - all from the comfort of your own home.

Learn more and enroll today →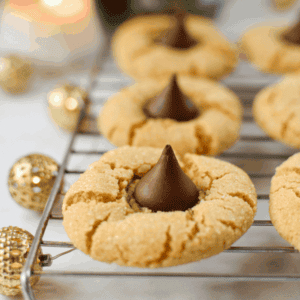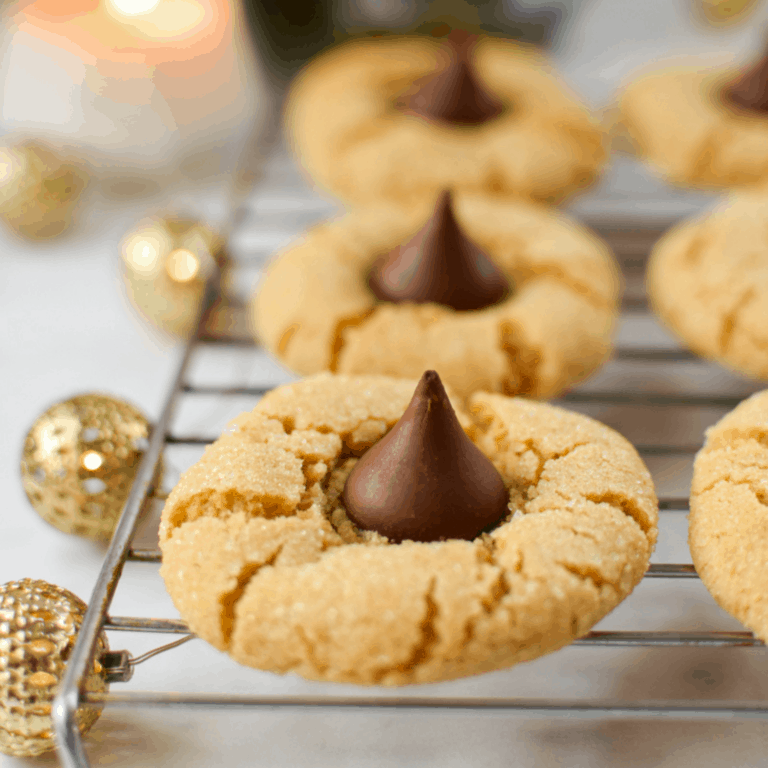 Cannabis Peanut Butter Blossoms
These deliciously soft and chewy Cannabis Peanut Butter Blossoms are a tasty medicated cookie that comes with the option to infuse with cannabutter, cannabis oil, cannabis sugar, cannabis concentrates, and more.
Ingredients
1¼

cup

all-purpose flour

1

teaspoon

salt

1

teaspoon

baking soda

¾

cup

white or cannabis sugar

½

cup

brown sugar

½

cup

peanut butter

½

cup

cannabutter

room temperature

1

large

egg

beaten

½

teaspoon

vanilla extract

45

each

chocolate kisses

unwrapped
Instructions
Preheat the oven to 350°F.

Line to baking sheets with parchment paper and set aside.

In a medium-sized bowl, sift together the flour, salt, and baking soda. Set aside.

In a large-sized bowl, cream together the brown sugar, ½ cup cannabis sugar, peanut butter, and cannabutter using a hand mixer. Cream on high until the mixture is light and fluffy, approximately 3-5 minutes.

Add the eggs and vanilla and beat well until well incorporated.

While still mixing, gradually add the flour mixture until all ingredients are well incorporated and the dough is formed.

Roll the dough into 1-1½" balls.

Roll each dough ball in the ¼ cup of remaining white or cannabis sugar.

Place each ball on the parchment-lined baking sheet approximately 2" apart.

Bake for 10 minutes.

While baking, remove any foil and wrapper from the kisses.

Remove the cookies from the oven and quickly press a kiss into the center of each cookie.

Place the cookies back into the oven for 3-5 minutes, until the cookies are firm to the touch and a light golden color.

Remove from the oven and transfer the cookies to a cooling rack. Let cool 1-2 minutes before enjoying.
Nutrition
Serving:
1
cookie
|
Calories:
120
kcal
Did you make this recipe or have a question?
Join hundreds of members inside private Well With Cannabis Community for help, support, and to share your edible creations!