This page may contain affiliate links. Read my full disclosure here.
These Vegan Anise Spritz Cookies are a take on beloved Italian Classic Anise Cookie recipe from Grandma Nancy that has been updated to be plant-based, vegan version of this soft cookie that tastes just as buttery and delicious as the original.

Christmas Cookie Baking Traditions
From everything I've written so far this year, you all know that I am big into Christmas traditions.
From our morning up of coffee before letting Ransom come out of his room, to the special drinks we enjoy while decorating the tree, everything about Christmas for us has a special meaning.
And these Anise Cookies are no exception.
They are the one and only holiday cookie my husband asks for each and every year, and this year is no different.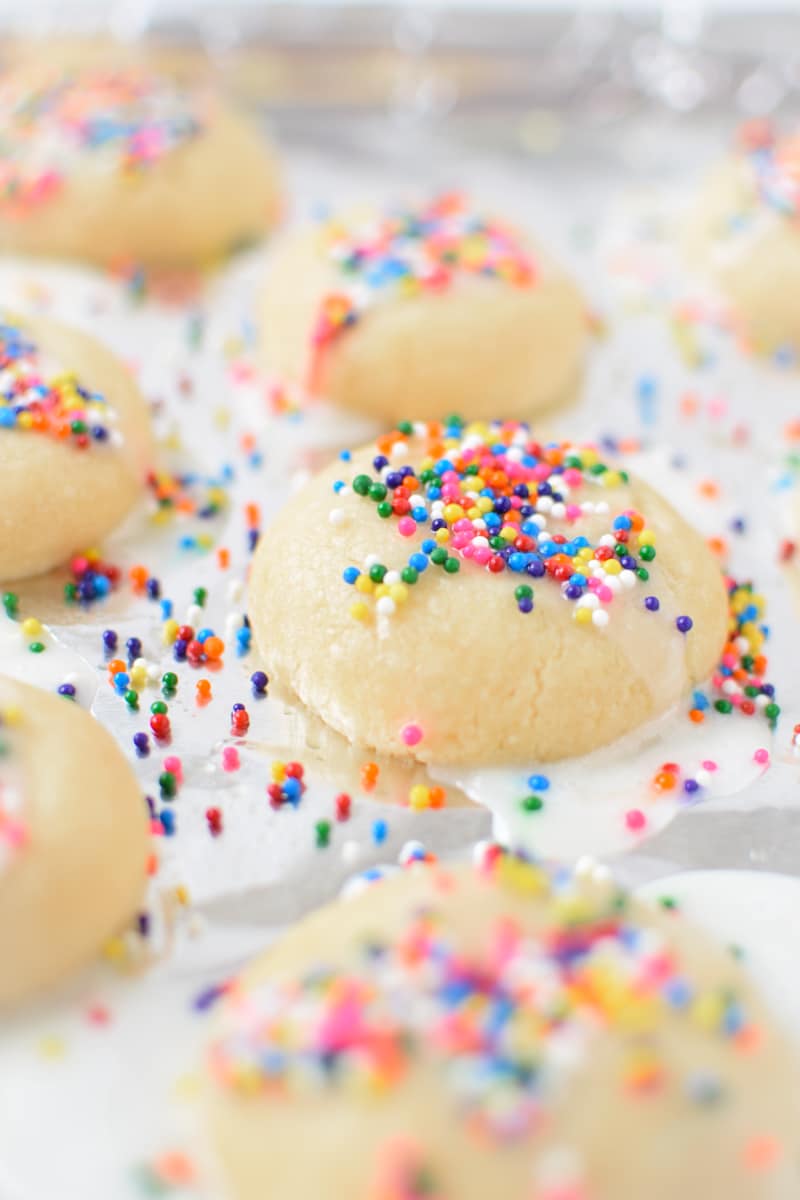 Vegan Spritz Anise Cookies
Now its no secret that I am not vegan, although I do enjoy creating vegan recipes.
I think it is fun to experiment with different ingredients, and I think that it is a great way to honor the food preferences of everyone in the family.
So when I was experimenting with coconut oil that was butter flavored for a client, I thought, what better way to test it out than in a cookie recipe?
And to be honest, there is no way that I am using a full cup of shortening that is called for in the original recipe.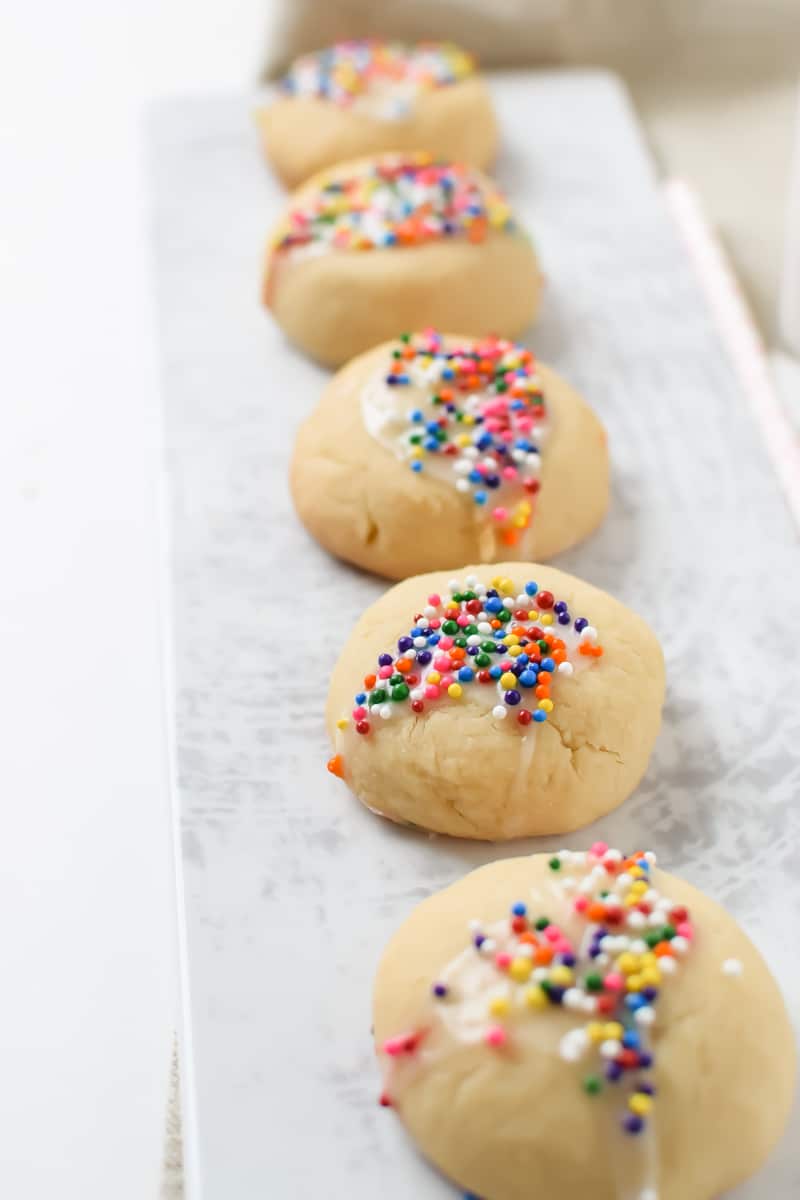 I also substituted aquafaba for the eggs. If you're new to aquafaba, it is literally the juice that you typically drain off a can of beans.
It performs surprisingly like eggs in baking, and you can even whip them into a meringue.
For this recipe, I substituted 3 tablespoons of aquafaba for ever egg called for.

The Original Anise Cookie Recipe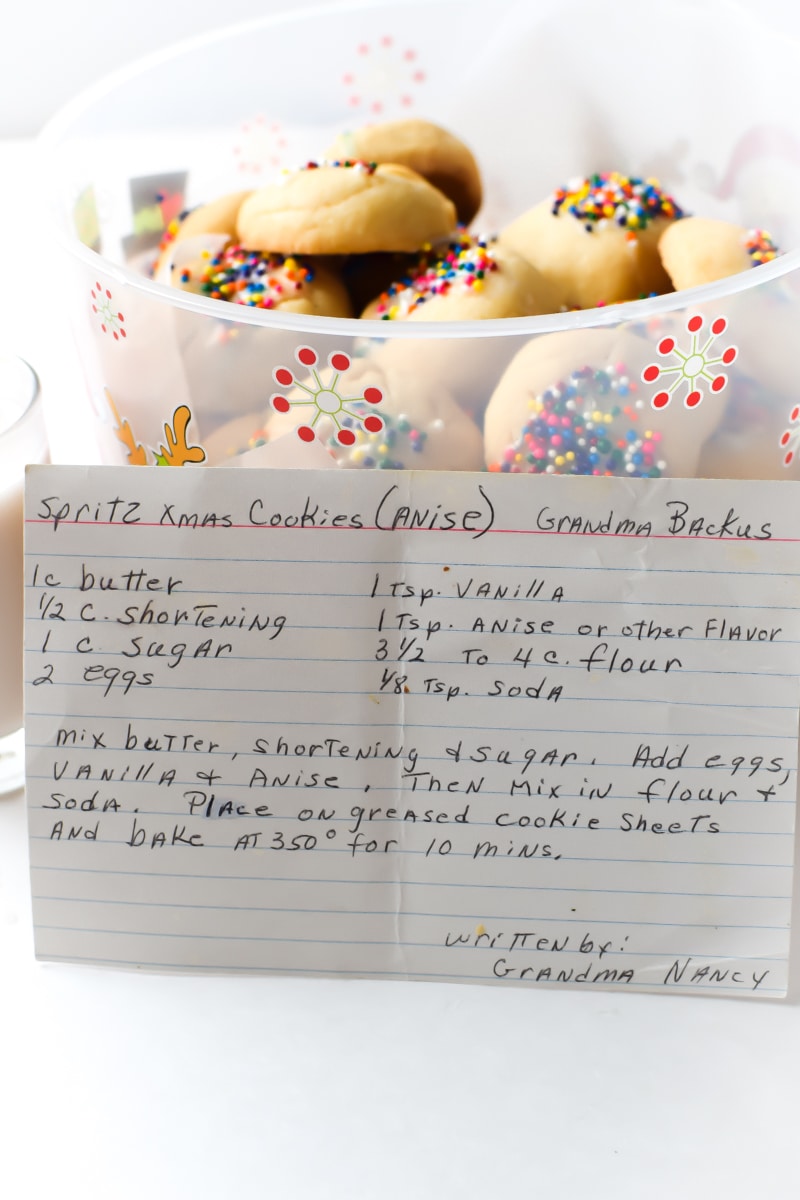 Still looking for the Perfect Holiday Gift?
I am thrilled to announce the arrival of my new cookbook The 30-Minute Thyroid Cookbook: 125 Healing Recipes for Hypothyroidism and Hashimoto's which is was officially released on Christmas Day, December 25th, 2018.
The Updated, Vegan Anise Cookie Recipe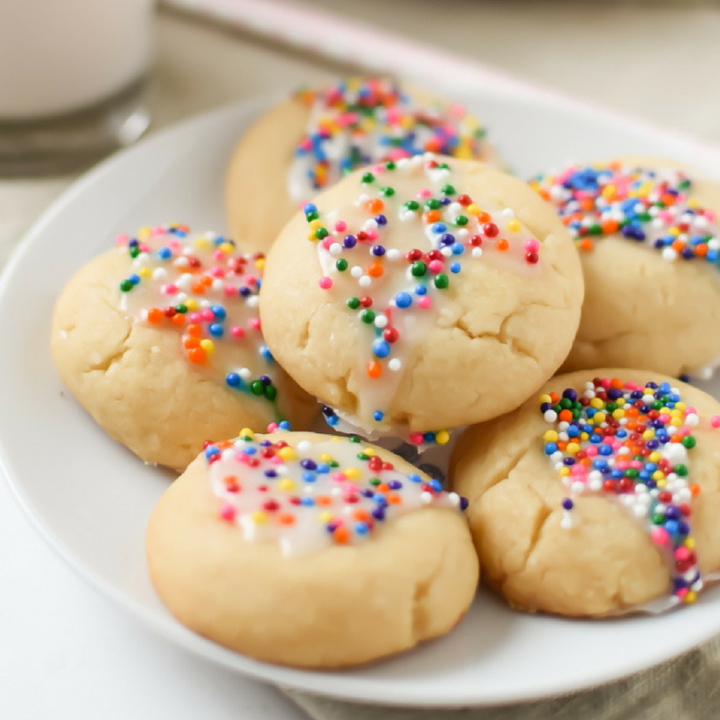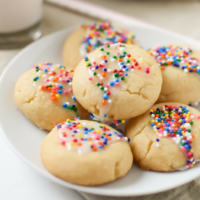 Vegan Anise Spritz Cookie
 This beloved Italian Classic Anise Cookie recipe from Grandma Nancy has been updated to be plant-based, vegan version of this soft cookie that tastes just as buttery and delicious as the original. 
Ingredients
1 1/2 cups coconut oil, butter flavor
1 cup white, granulated sugar
6 tablespoons aquafaba, or two eggs
1 teaspoon vanilla extract
1 teaspoon anise extract
3 1/2 cups white flour
1/8 teaspoon baking soda
For Icing, optional
1 cup powdered sugar
3 teaspoons plant-based milk
1/2 teaspoon anise extract
sprinkles, of choice
Instructions
Preheat the oven to 350 degrees.
Line baking sheets with foil and grease, set aside.
Cream the coconut oil and sugar with a beater on high.
Add the aquafaba, vanilla extract, and anise extract. Mix well.
Add the baking soda and the flour, by the cup full, until the dough is fully formed.
Roll the dough into balls, spacing approximately 2 inches apart.
Bake for 12-15 minutes.
If icing, allow the cookies to cool mostly. 
Whisk together the powdered sugar, soy milk and anise extract.
Add a spoonful of icing and top cookies with sprinkles while the icing is still wet.
Enjoy!
Nutrition Information:
Yield:

40
Serving Size:

1 cookie
Amount Per Serving:
Calories:

150
Total Fat:

9g
Saturated Fat:

7g
Trans Fat:

0g
Unsaturated Fat:

1g
Cholesterol:

10mg
Sodium:

10mg
Carbohydrates:

16g
Fiber:

0g
Sugar:

8g
Protein:

1g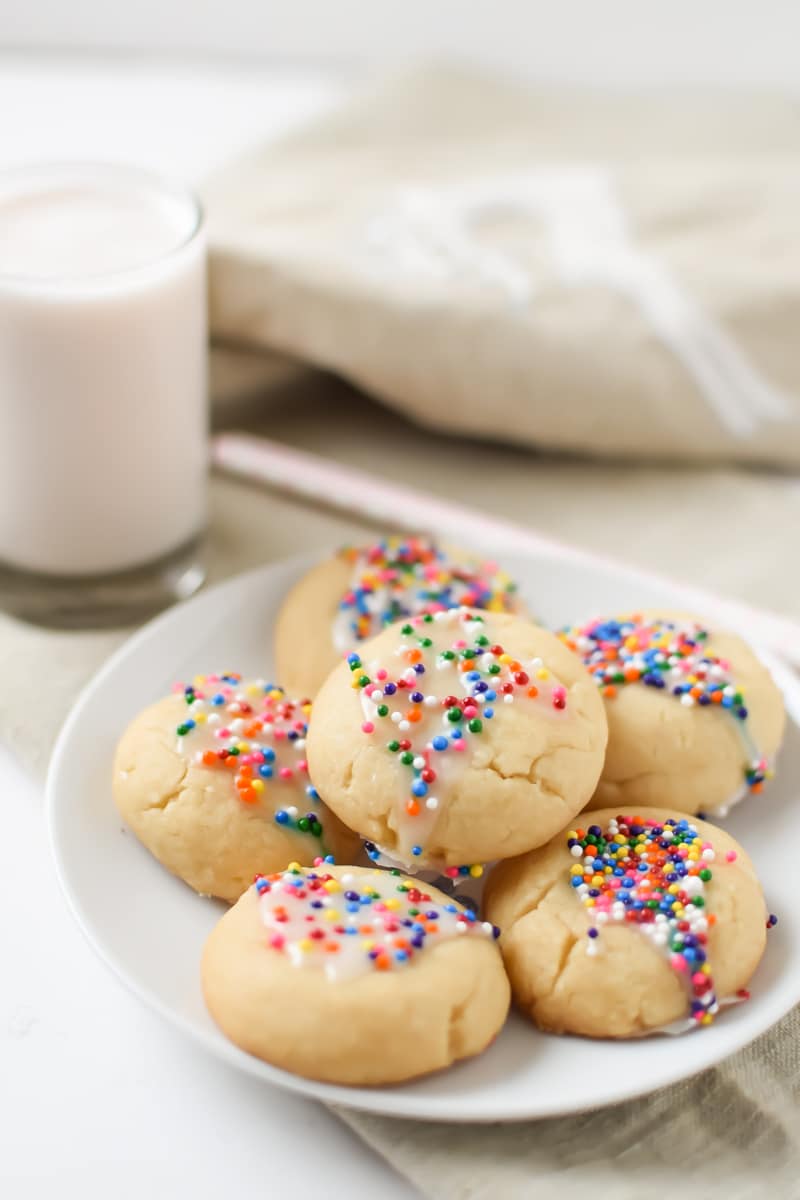 Download Your FREE Meal Plan Before You Go!
If you're looking for additional help in meal planning or discovering new and delicious recipes to try, be sure to download my Free eBook – The Happy & Healthy Flexible Meal Plan below:
---
Welcome! I'm Emily Kyle, a nationally recognized media registered dietitian nutritionist & holistic cannabis practitioner providing holistic health care for those living with autoimmune and inflammatory conditions. To help you, I offer food sensitivity testing, cannabis education, and this blog which provides free resources including anti-inflammatory recipes, holistic health, wellness and nutrition related articles, and evidence-based cannabis education.