These soft, buttery, cannabis-infused anise spritz cookies are a modern take on the beloved, classic, licorice-flavored Italian cookie recipe from our Grandma Nancy.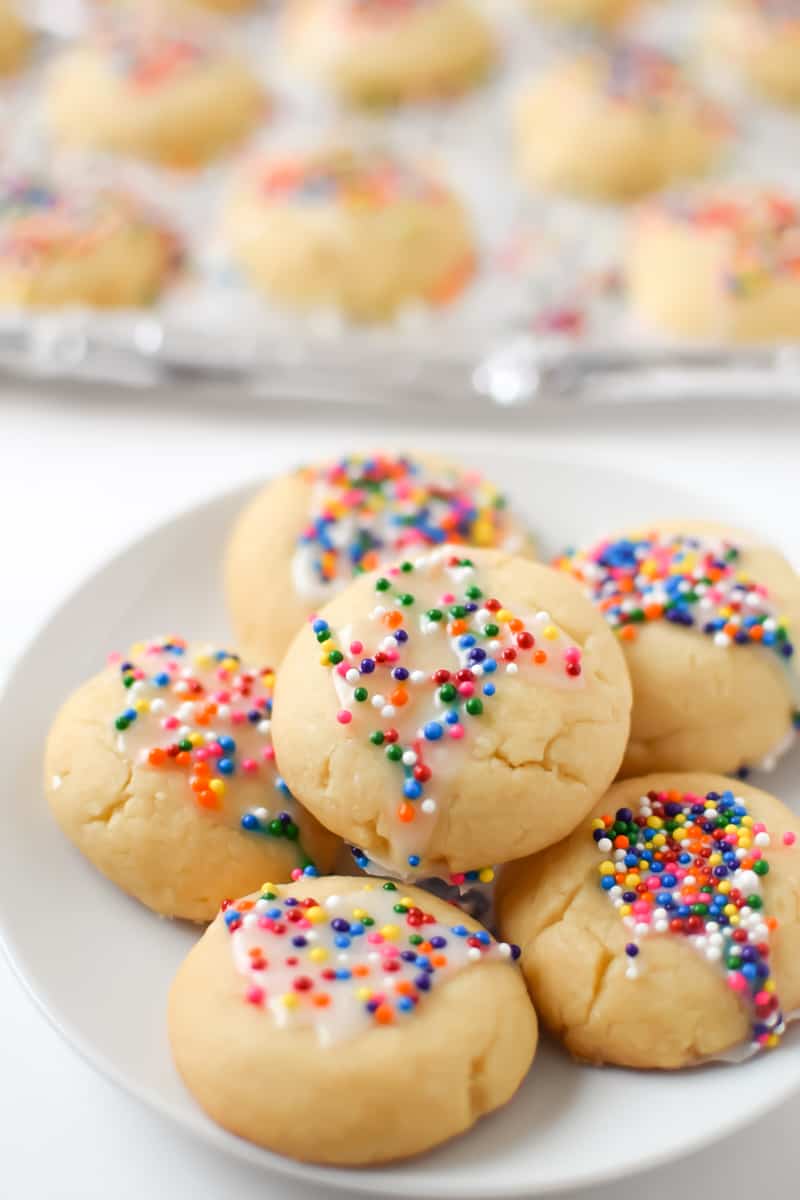 Christmas Cookie Baking Traditions
From our morning cup of coffee before letting Ransom come out of his room, to the special infused drinks we enjoy while decorating the tree, everything about Christmas for us has a special meaning.
These traditional Italian spritz cookies with anise are no exception.
They are the only holiday cookie, my husband, Chef Phil, really wants left out for Santa each year.
This article will review the many different ways you can infuse these cookies, from classic cannabis butter to coconut oil, and even cannabis sugar.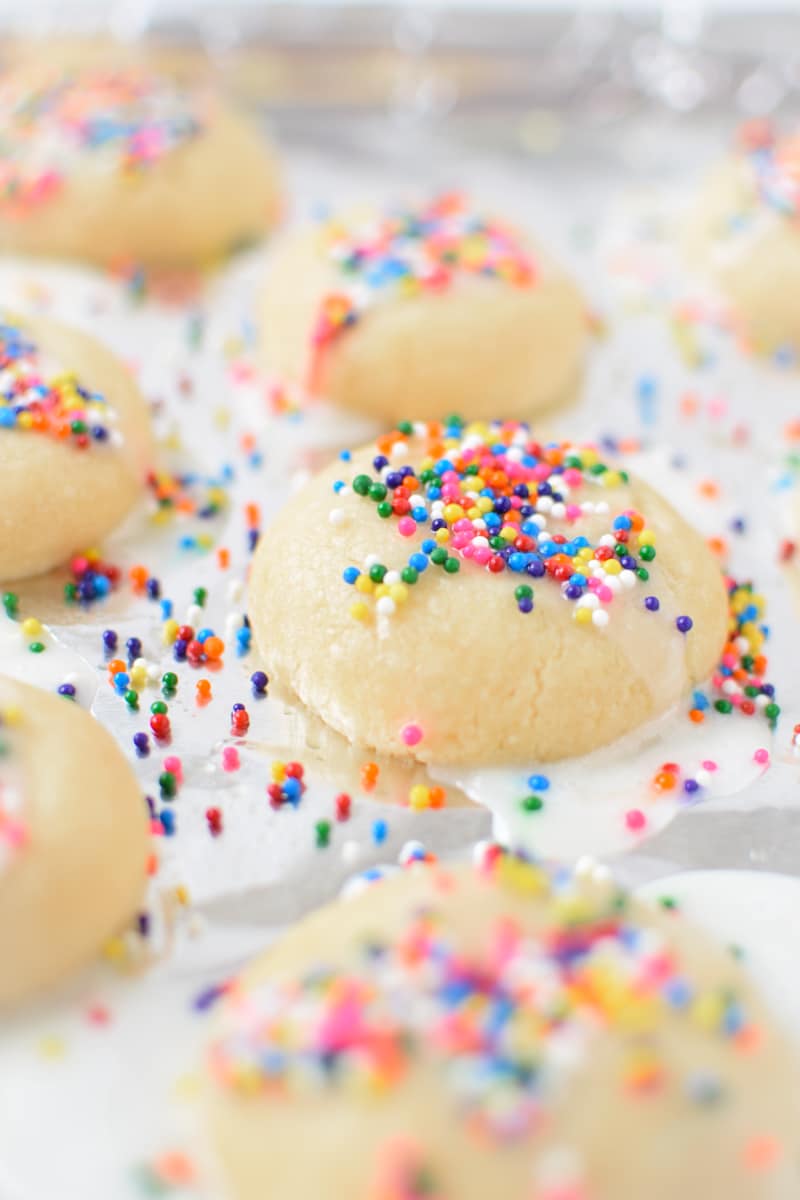 Before Making Cannabis-Infused Cookies
Depending on how strong you want your cookies, you can choose a combination of infusion options for a medicated cookie that is as potent as you want it.
You can easily make this recipe to be either traditional or cannabis-infused.
Making any recipe cannabis-infused is our specialty here, so we have multiple infusion options.
However, if you're brand new to cannabis edibles, there are a few things to know before you get started so you can ensure you have a safe and enjoyable experience. 
You can get started with my beginners guide to cannabis edibles which will set you up for success in your cannabis kitchen.
Cannabis Cookie Infusion Options
As with all things cannabis, there is more than one way to infuse something.
Here you will find multiple ways to infuse these cookies based on your personal preferences and what you have available already.
Infuse with Coconut Oil or Cannabutter
To make these delicious cookies, you will need one or more of these staple cannabis recipes: cannabis-infused coconut oil or cannabutter. 
Used interchangeably, using either infused coconut oil or infused butter will work in this recipe.
Oil infusions are an easy way to infuse a full-spectrum of compounds like CBD or THC from the cannabis plant into the food you are eating.
You will want to make sure you have your cannabis-infused coconut oil or cannabutter prepared BEFORE diving into making your own cannabis oatmeal cookies.
Making butter or oil first involves cannabis decarboxylation and then a water bath that cooks for approximately 4-hours.
Once you have your cannabis oil or butter ready, you can go ahead and use it in any other of our delicious cannabis-infused recipes like these classic cannabis brownies.
Infuse with Cannabis Sugar
You can also make these cannabis cookies with cannabis-infused sugar.
It is entirely up to you whether or not you want to use infused oil, cannabutter, or infused sugar in this recipe.
Alternatively, you could also use BOTH infused oil or butter AND infused sugar together for an extra potent batch of cookies.
Infuse With Concentrates and Extracts
You can also make cannabis edibles with cannabis concentrates like FECO.
First, check to see if your concentrate needs to be decarbed before consuming.
Some concentrates and extracts like distillate and FECO do not need to be decarbed first, while other concentrates like wax and shatter do need to be decarbed before using in edibles.
If you are unsure, you can checkout our guide to decarbing cannabis concentrates here.
Once the concentrate is ready to go, you will simply mix it in with the 1 cup of butter as called for in this recipe.
Then prepare the recipe as described in the instructions below.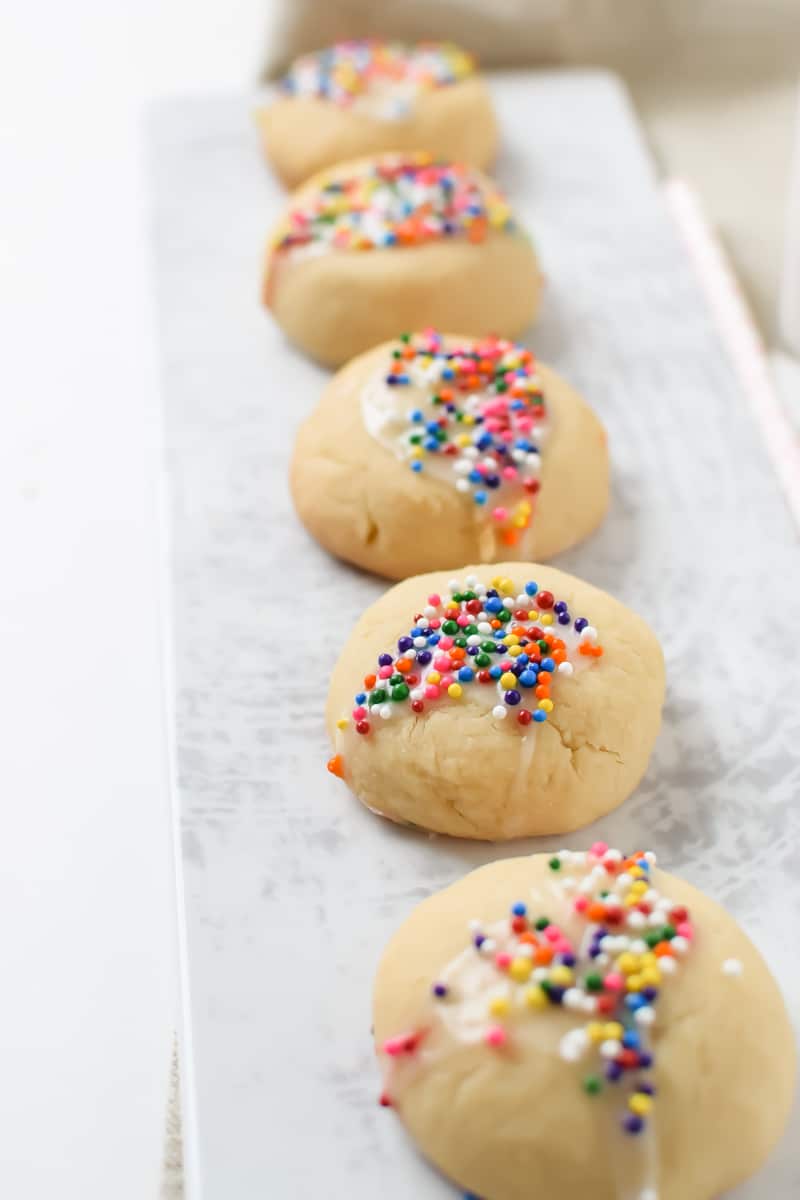 How to Determine The Dosing
Want to calculate the dosage of your cannabis edibles and homemade cannabis recipes?
While a calculator is no replacement for lab testing, this tool has been designed to help you get a more accurate guesstimate of the potency of your cannabis infusions and extractions.
Unlike other calculators available online, this calculator aims to provide more accuracy by accounting for the losses associated with decarboxylation, infusion oils, or extraction solvents used.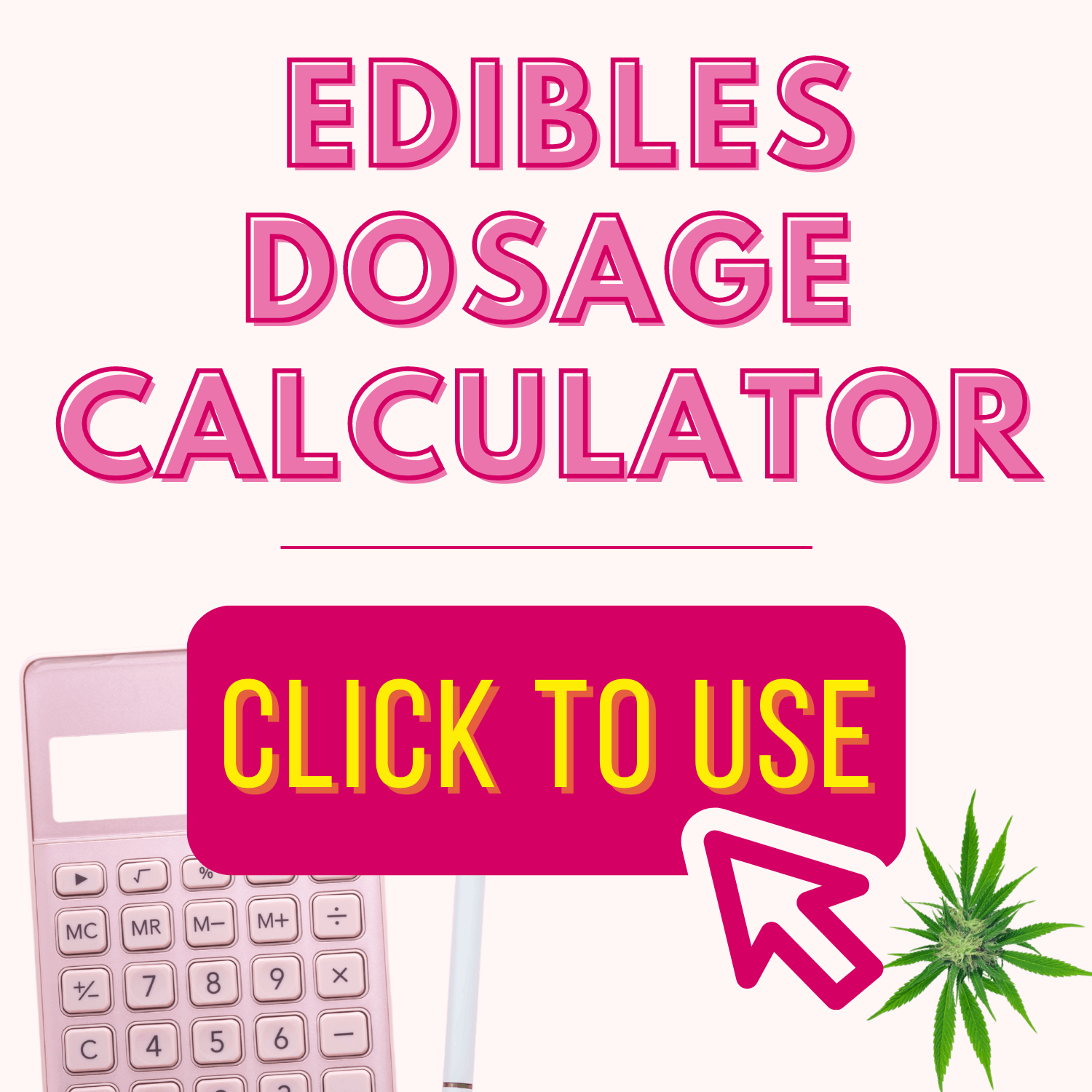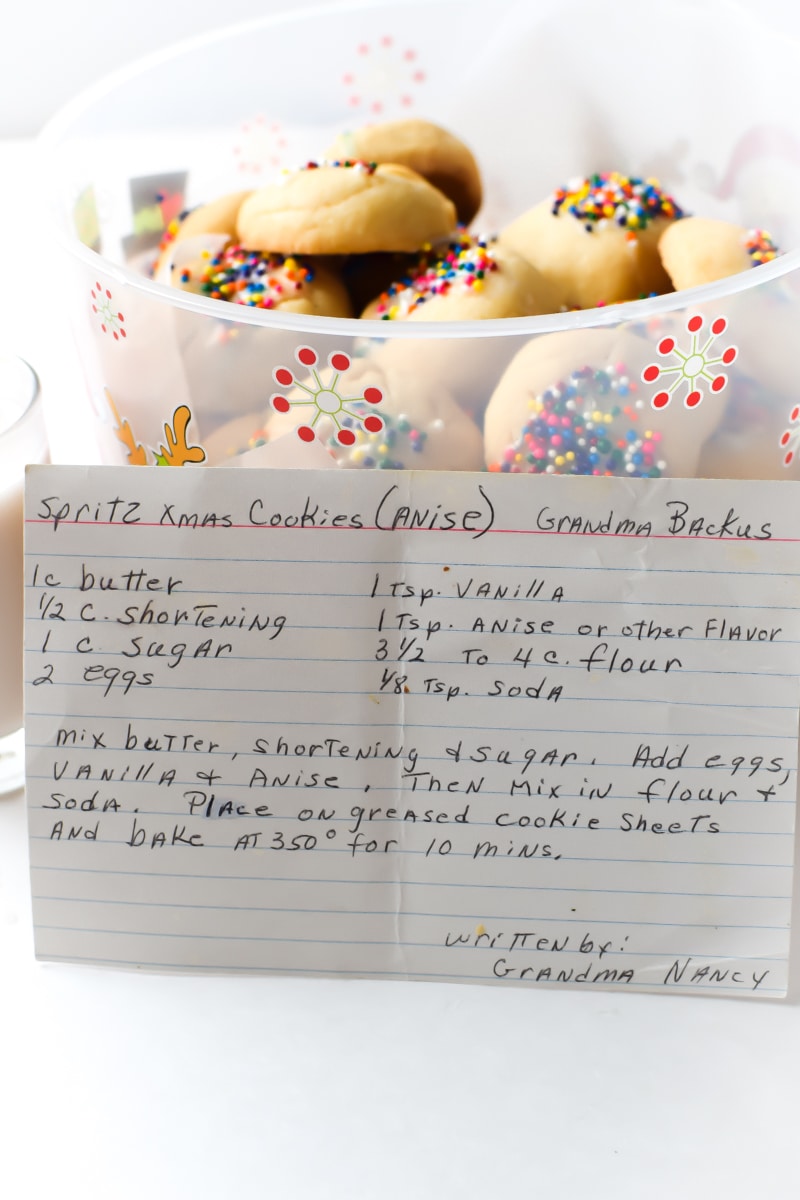 Use An Infusion Machine For Your Edibles
If the process of decarboxylating and infusing your cannabis edibles seems like too much work, a cannabis infusion machine is a perfect solution for you!
Cannabis-infusion machines are countertop devices that do all the work for you by decarboxylating and infusing your butters, oils, and more.
The most popular machines on the market today include LEVO Infusion Machines and Ardent Cannabis Infusion Machines.
Want A Discount Code?
Enhance Your Cannabis Education
My beginner-friendly Cannabis Compass Online Course will show you how to dose, use, and apply cannabis safely and effectively so that you can begin to manage your most unwanted symptoms the natural way from the comfort of your own home.

Learn more and enroll today →
More Cannabis Cookie Recipes
Looking for more delicious cannabis cookie recipes? Check out all of our tried and true recipes for a fun, delicious, medicated baking experience!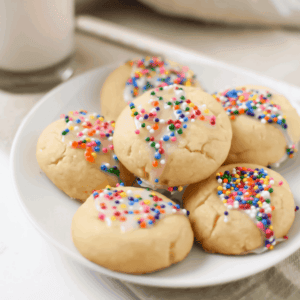 Cannabis-Infused Anise Spritz Cookies
These soft, buttery, cannabis-infused anise spritz cookies are a modern take on the beloved, classic, licorice-flavored Italian cookie recipe from our Grandma Nancy.
Ingredients
For Icing
1

cup

powdered sugar

3

teaspoons

milk

½

teaspoon

anise extract

sprinkles

of choice
Instructions
Preheat the oven to 350° F.

Line baking sheets with foil, spray with cooking spray, and set aside.

Cream the cannabutter, cannabis coconut oil, and cannabis sugar with a beater on high.

Add the eggs, vanilla extract, and anise extract. Mix well.

Add the baking soda and the flour, by the cup full, until the dough is fully formed.

Roll the dough into balls 1", spacing approximately 2 inches apart.

Bake for 12-15 minutes or until lightly golden brown.

If icing, allow the cookies to cool before frosting. Whisk together the powdered sugar, milk, and anise extract.

Add a spoonful of icing and top cookies with sprinkles while the icing is still wet.
Nutrition
Serving:
1
cookie
Calories:
150
kcal
Carbohydrates:
16
g
Protein:
1
g
Fat:
9
g
Saturated Fat:
7
g
Polyunsaturated Fat:
1
g
Cholesterol:
10
mg
Sodium:
10
mg
Sugar:
8
g