These soft, buttery, medicated Cannabis-Infused Anise Spritz Cookies are a modern take on the beloved classic licorice-flavored Italian cookie recipe from our Grandma Nancy.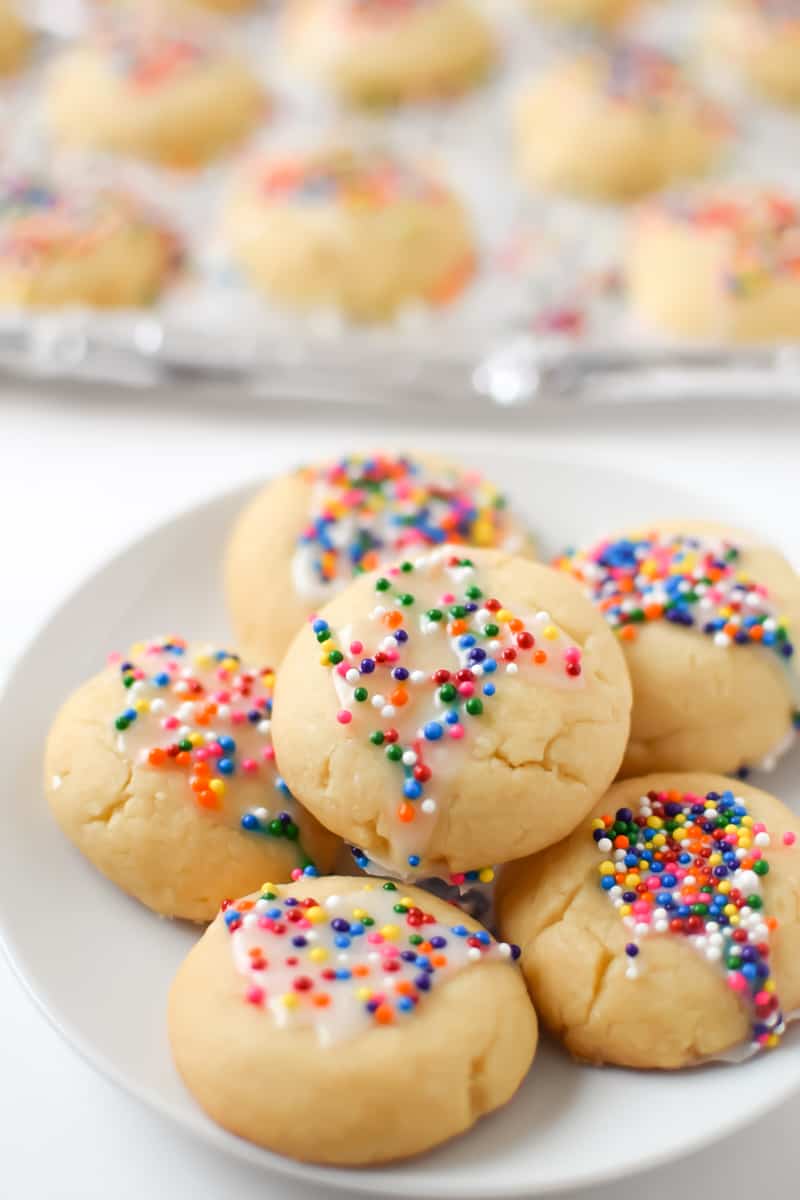 Christmas Cookie Baking Traditions
From our morning cup of coffee before letting Ransom come out of his room, to the special infused drinks we enjoy while decorating the tree, everything about Christmas for us has a special meaning.
These traditional Italian Spritz Cookies with Anise are no exception. They are the only holiday cookie, my husband, Chef Phil, really wants left out for Santa each year.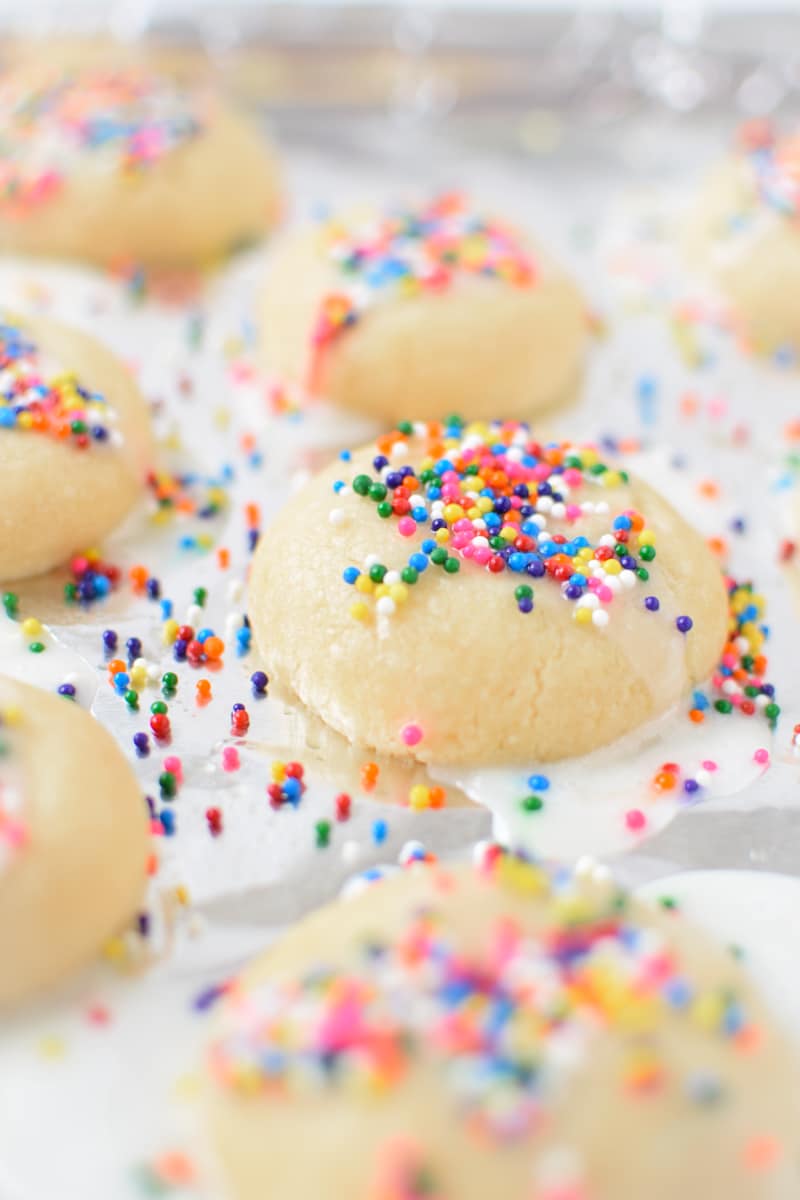 Before Making Cannabis-Infused Cookies
Depending on how strong you want your cookies, you can choose a combination of infusion options for a medicated cookie that is as potent as you want it.
You can easily make this recipe to be either traditional or cannabis-infused.
Making any recipe cannabis-infused is our specialty here, so we have multiple infusion options.
However, if you're brand new to cannabis edibles, there are a few things to know before you get started so you can ensure you have a safe and enjoyable experience.
You can get started with my Beginners Guide to Cannabis Edibles which will set you up for success in your cannabis kitchen.
Cannabis-Infused Spritz Anise Cookies
If you're going for a cannabis-infused cookie, you can use either cannabutter or cannabis coconut oil and/or cannabis sugar.
One of the best reasons for making this recipe cannabis-infused is that it calls for a whole cup and a half of fat, which means there's a lot of butter or oil that can be infused.
In addition to using a cannabis-infused oil, you can also use cannabis-infused sugar in this recipe.
For an extra-strong batch, use infused butter or oil AND infused sugar.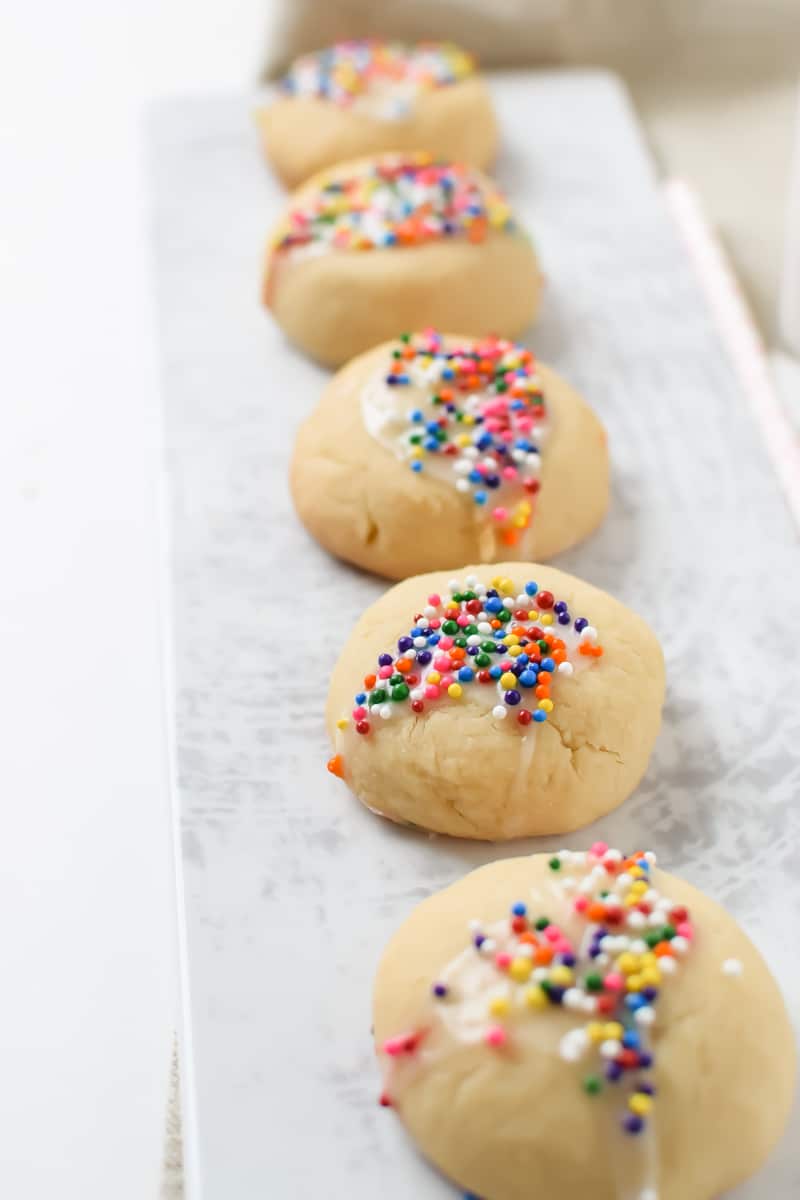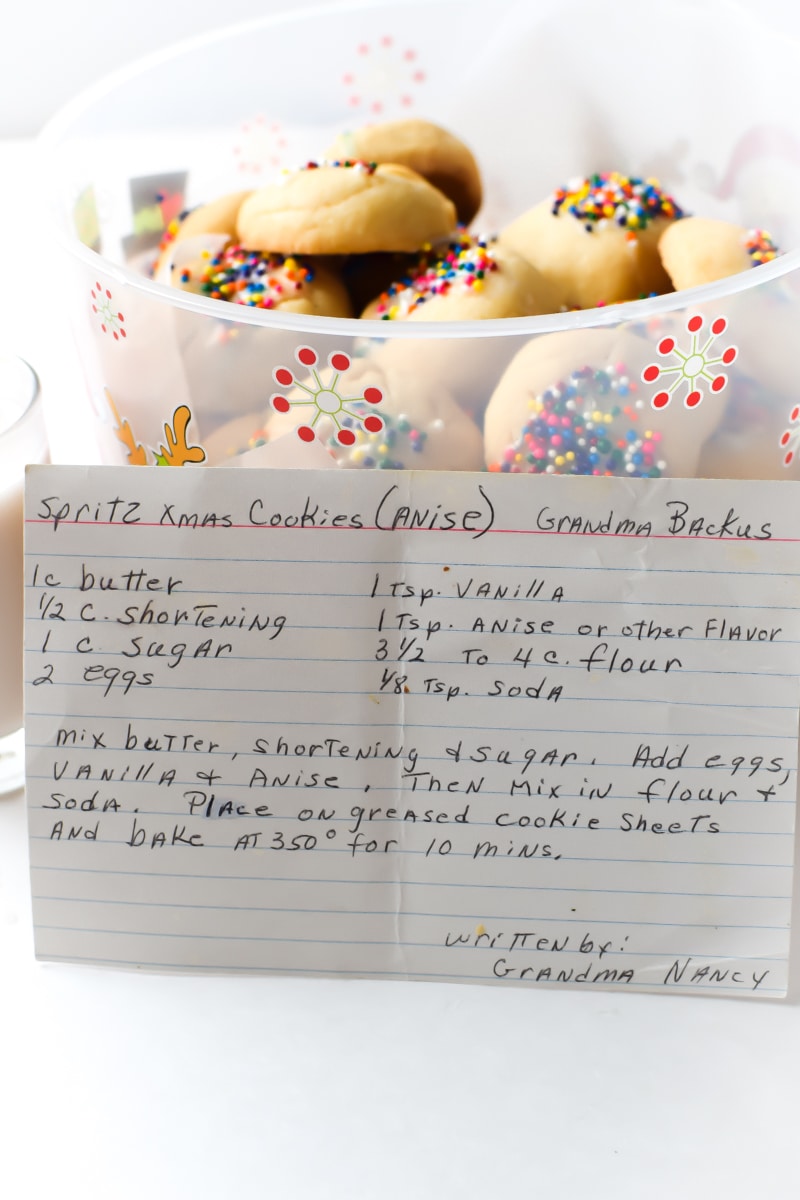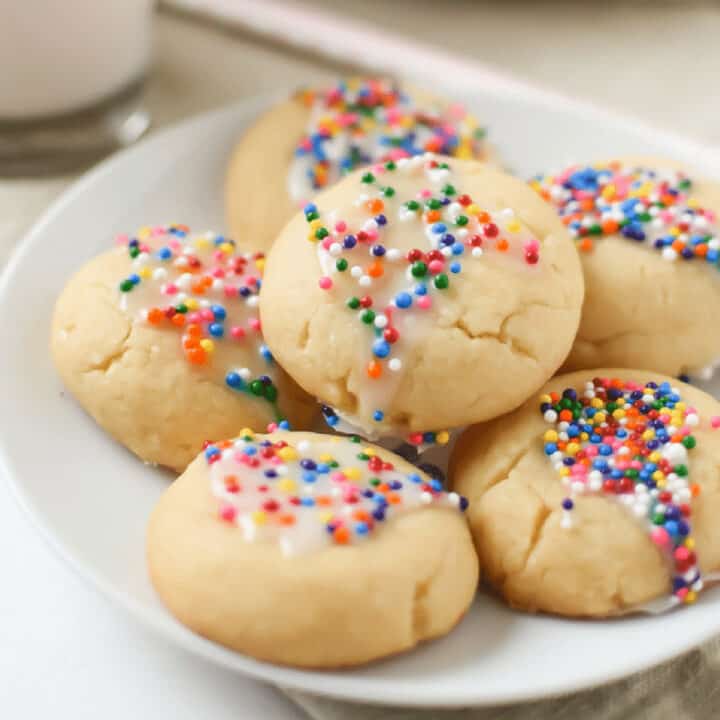 Cannabis-Infused Anise Spritz Cookie
These soft, buttery medicated Cannabis Anise Spritz Cookies are a modern take on the beloved classic licorice-flavored Italian cookie recipe from our Grandma Nancy.
Ingredients
For The Cookies
2 large eggs
1 teaspoon vanilla extract
1 teaspoon anise extract
3½ cups white flour
⅛ teaspoon baking soda
For Icing
1 cup powdered sugar
3 teaspoons milk
½ teaspoon anise extract
sprinkles, of choice
Instructions
Preheat the oven to 350° F.
Line baking sheets with foil, spray with cooking spray, and set aside.
Cream the cannabutter, cannabis coconut oil, and cannabis sugar with a beater on high.
Add the eggs, vanilla extract, and anise extract. Mix well.
Add the baking soda and the flour, by the cup full, until the dough is fully formed.
Roll the dough into balls 1", spacing approximately 2 inches apart.
Bake for 12-15 minutes or until lightly golden brown.
If icing, allow the cookies to cool before frosting. Whisk together the powdered sugar, milk, and anise extract.
Add a spoonful of icing and top cookies with sprinkles while the icing is still wet.
Nutrition Information:
Yield:

40
Serving Size:

1 cookie
Amount Per Serving:
Calories:

150
Total Fat:

9g
Saturated Fat:

7g
Trans Fat:

0g
Unsaturated Fat:

1g
Cholesterol:

10mg
Sodium:

10mg
Carbohydrates:

16g
Fiber:

0g
Sugar:

8g
Protein:

1g
More Cannabis Cookie Recipes
Looking for more delicious cannabis cookie recipes? Check out all of our tried and true recipes for a fun, delicious, medicated baking experience!
Looking To Further Your Cannabis Education?
Are you ready to learn more about cannabis and how you can use it to maximize your health and wellness? Click to learn more about my Cannabis Compass Online Course.
This online cannabis education teaches you how to use, apply, and dose all forms of cannabis safely and effectively so that you can begin to manage your anxiety, pain, and/or inflammation the natural way from the comfort of your own home.