This easy recipe for delicious cannabis fudge is the best way to enjoy an infused sweet treat. With just a few simple ingredients, this fudge can be made in just 20, minutes and comes with multiple different infusion options to choose from!
---
Buy Cannabutter Online
---
Step 1 - If you haven't already, prepare your cannabutter or cannabis coconut oil.
Step 2 - Line an 8x8 baking dish with parchment paper. Set the prepared pan aside.
Step 3 - In a large saucepan or double boiler over medium heat, add the chocolate chips, condensed milk, and cannabutter.
Step 4 - Allow the chocolate to begin to melt. Once soft, stir continuously until the mixture is silky smooth. Once smooth, turn off the heat.
Notes and Expert Tips
If you've never made cannabis fudge before, feel free to make a regular batch first, before infusing, to get the process right.
Cannabis edibles are a wonderful thing, but they can sneak up on you! If you're new to edibles, be sure to check out my edibles guide first before getting started.
Be mindful of how much THC you add to the following recipe. You want to have an enjoyable experience, but you don't want to over-do it, either. Use my edible dosage calculator and this dosing guide to help you find an amount that is just right for you. If you want to reduce the potency, make a mixture of butter, ur unsalted butter, and cannabutter.
Know that if you add THC, you run the risk of failing a drug test.
Want to feel like the Martha Stewart of marijuana edibles? Be sure to check out my Edibles Made Easy Online Cooking Course.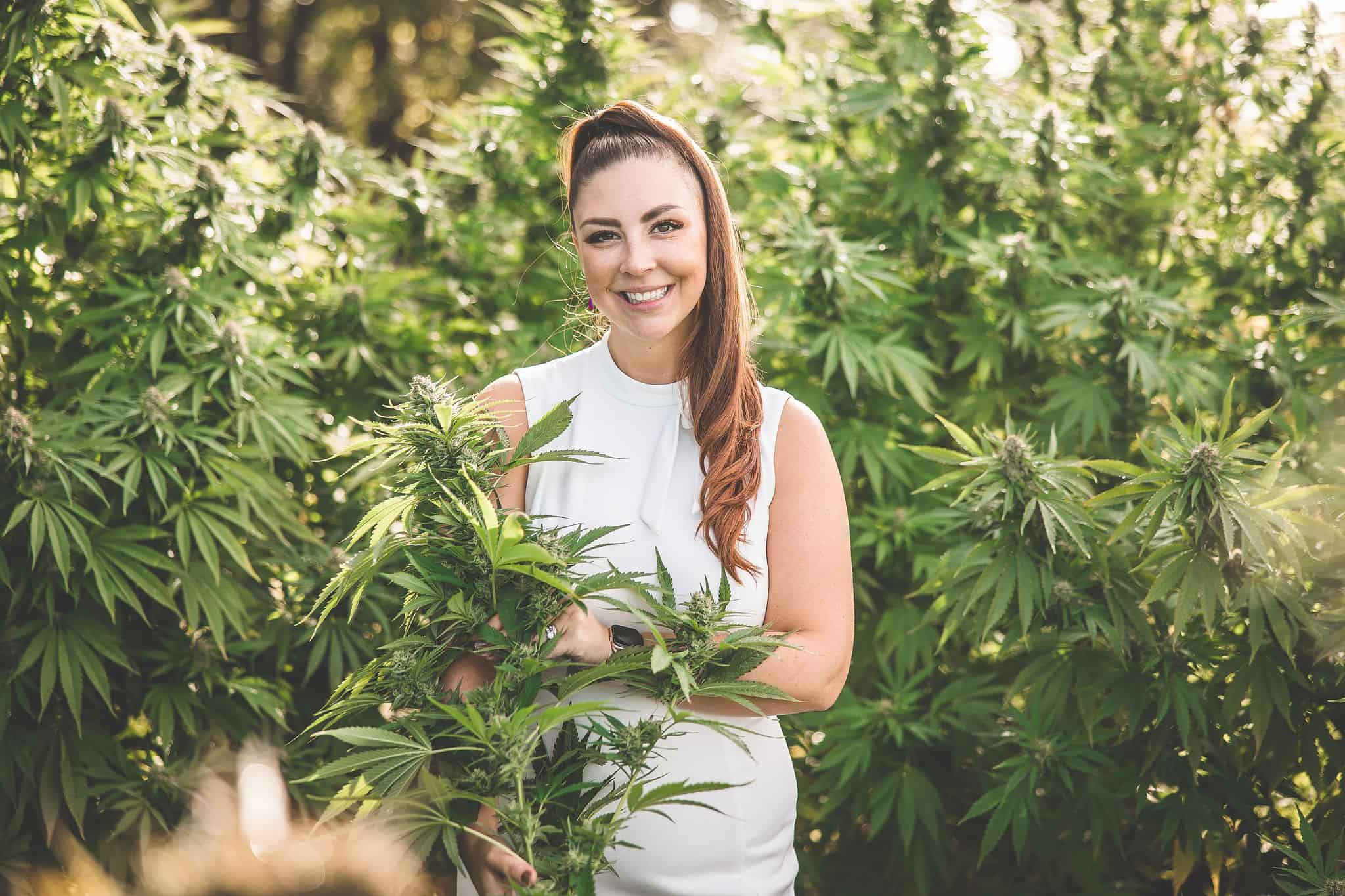 Join thousands of like-minded cannabis lovers from across the world inside a censor-free forum where you can explore the health benefits of cannabis and truly learn what it means to live Well With Cannabis →
More Cannabis Recipes You Will Love
📖 Recipe