Who can resist this sweet, moist, and addicting cannabis banana bread with a sweet walnut streusel topping? This ultimate breakfast comfort food has been upgraded to include all the benefits of cannabis. Keep reading to find out how to make this delicious treat with many different infusion options!
Step 5 - Pour the dry ingredients into the wet ingredients.
Step 6 - Mix well until combined, but do not over-mix.
Step 7 - Pour the batter evenly into each pan.
Step 8 - Prepare the walnut streusel.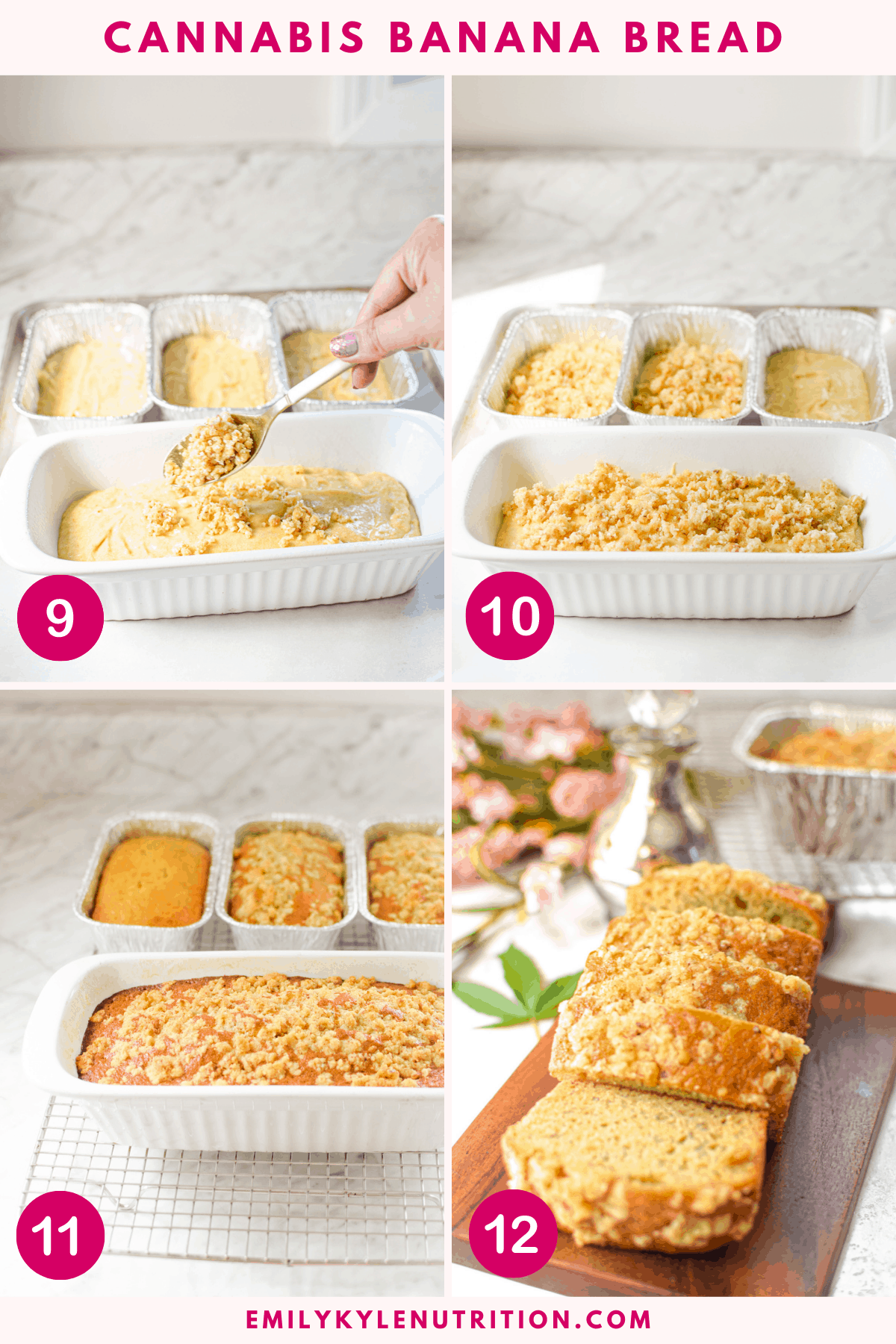 Storage Instructions
You can store this banana bread covered at room temperature for 3-5 days or store it in the refrigerator for up to 7-10 days. Freeze any remaining bread that won't be consumed by then.
Notes and Expert Tips
This recipe makes two 9" loaves. You can choose to slice this as thin or thick as desired. 
If you want to make smaller loaves, use three 3x5" loaf pans in place of each 9" loaf pan.
To prevent over-browning, place loaves in the center of the oven.
Butter or grease the pan and then dust them with a small amount of flour for easy removal of the end product.
Top each warm piece of bread with butter or cannabutter for an even better experience.
Looking for a vegan recipe? Check out these vegan banana muffins.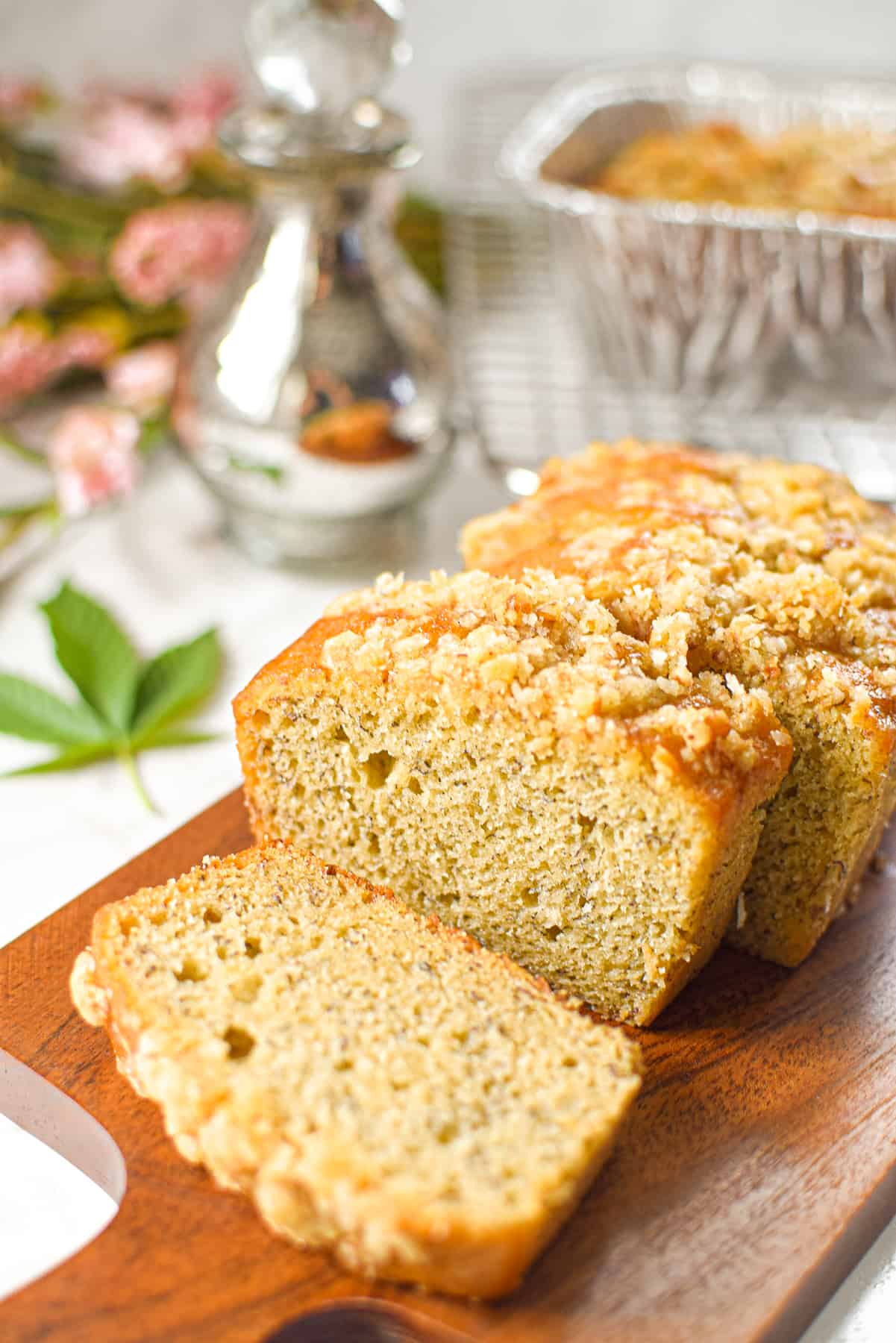 More Baked Recipes You Will Love