Shopping for the proud cannabis lover in your life? This amazing cannabis gift guide for cannamoms features the cutest cannabis edibles, books, journals, and cannabis accessories. The hardest part will be deciding which option to pick!
Features
A feminine gift guide for cannabis lovers
Products within all price ranges for any budget
Want to make it easy? Shop with me and get my high-quality cannabis products delivered directly to your door – now shipping across the United States!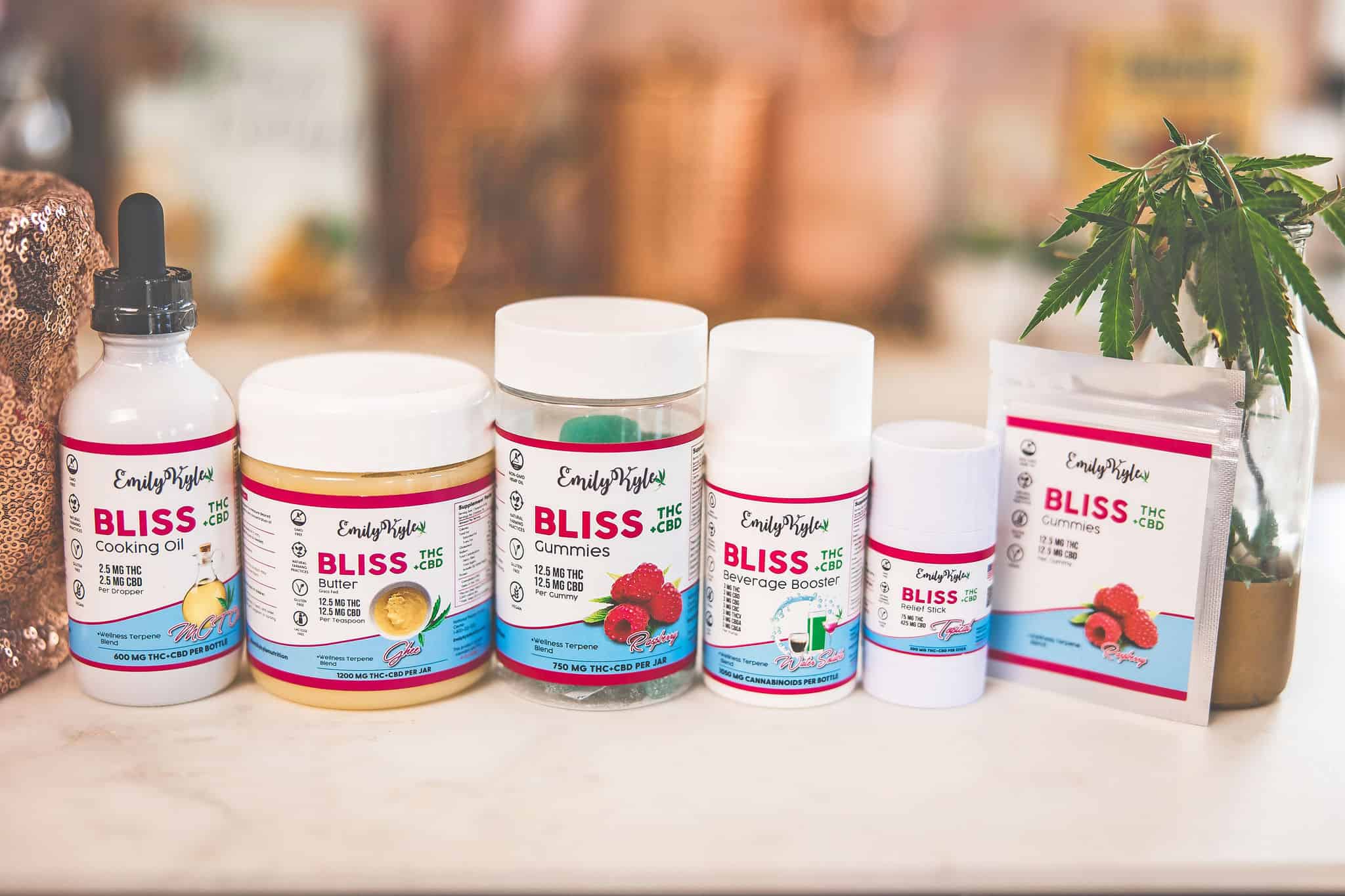 Why You Will Love This Guide
We all know that finding the perfect gift can be a daunting task.
But when it comes to the cannamoms in your life – those super women who juggle parenting and personal care with an appreciation for cannabis – I've got you covered.
Welcome to my cannabis gift guide exclusively for cannamoms, where we focus on presents that will delight, surprise, and support her and her unique lifestyle.
Now, I understand that cannamoms are not a monolith. We are as unique and diverse as the strains of cannabis we enjoy.
Some of us are medical users, some recreational. Some are newbies; others are connoisseurs. Some use cannabis for relaxation, others for creativity, and still others for pain management or other health benefits.
This gift guide rounds up the best cannabis options for the feminine, trendy millennial like myself who also enjoys subtly flaunting her love for cannabis.
From yummy edibles to luxurious self-care products infused with CBD, from stylish card options to enlightening books about cannabis, I've gathered a plethora of options to suit every taste and budget.
I hope every cannabis-loving mom will appreciate this curated collection, from cannabis edibles to books, journals, and products.
Nothing will scream 'pothead' or 'stoner mom,' leaving the elegance of the cannabis-using woman front and center.
So sit back, relax, and let me help you find the perfect cannabis-themed gift for the amazing cannamom in your life.
After all, she deserves something special that speaks to her personal journey with our favorite plant.
Tasty Edibles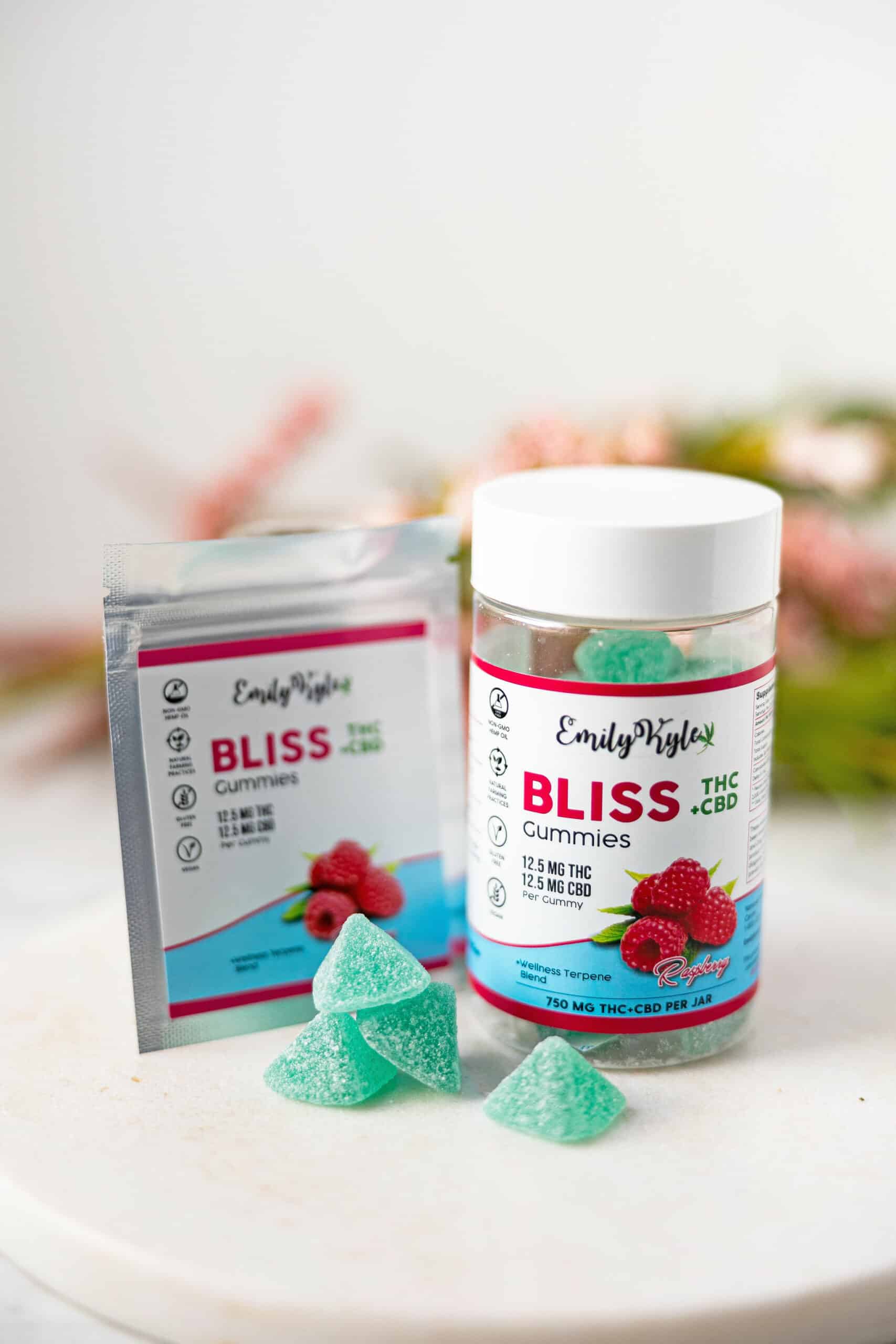 Price Range: $15-75
Every mom I know needs one of four things: to relax, to feel better, to sleep, and to have more energy.
And while it may seem like a good idea to make gummies from scratch, most busy women don't have time for that.
That is why I created an edible gummy line to address these four needs.
Whether you want to start with a sample pack or a full bottle, there are plenty of options to help your lovely lady feel better.
Skin Care That Works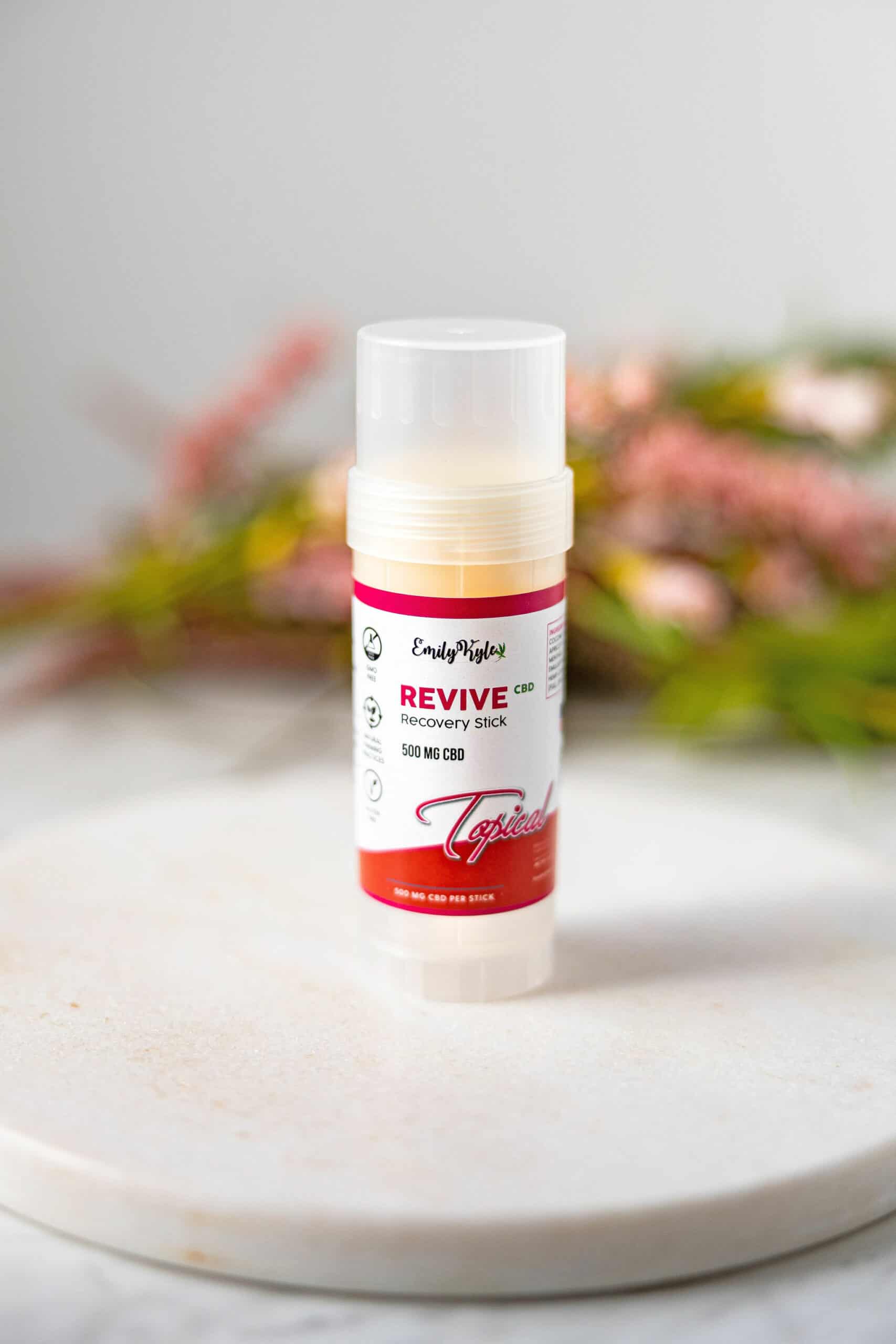 Price Range: $35-$65
Cannabis in skin care can provide amazing benefits, but the price tag is sometimes too much for a mom to justify.
That makes these skincare products the perfect gift to surprise her with.
Whether she has aches and pains or needs a new option for her skincare routine, here you will find an option that is perfect for her.
Check out my best-selling topical products to find what is best for her.
Shop Best-Selling Topicals
Books & Journals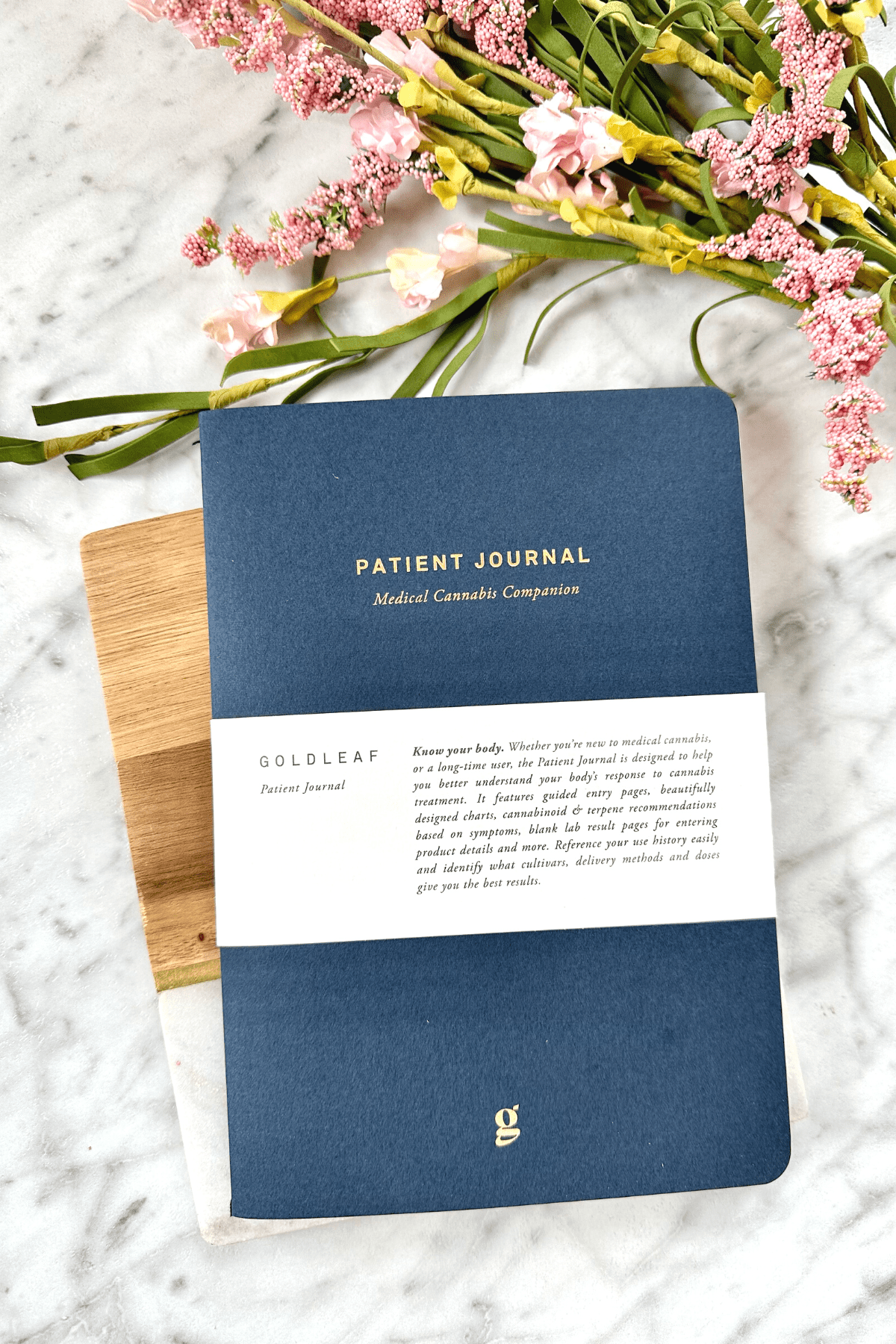 Price Range: $15 and Up
Nothing is better than curling up on the couch with a good book unless it's a cannabis book.
Books can help us learn something new, make a new change, develop a new habit, or become a better version of ourselves.
If you're giving a gift to someone just starting their cannabis journey, I recommend these journals from Goldleaf.
These interactive journals come with many different themes, all with the same goal of creating a positive and rewarding cannabis experience.
If you're gifting to someone who loves to cook, my Cannabis Drinks Made Simple is the perfect option, complete with a personalized autograph.
Looking for a more traditional book?
These have been my favorite cannabis book reads this past year, perfect for any cannamom:
Journaling the Journey: By Jennifer Wilson, a guest from Episode 8 of the Well With Cannabis Podcast
Midlife Magic: A Cannabis Companion for Women Seeking Self-Care for the Real World – By Kim Sarsons, a guest from Episode 23 of the Well With Cannabis Podcast
Weed Mom: The Canna-Curious Woman's Guide to Healthier Relaxation, Happier Parenting, and Chilling TF Out
Vitamin Weed: A 4-Step Plan to Prevent and Reverse Endocannabinoid Deficiency
Greeting Cards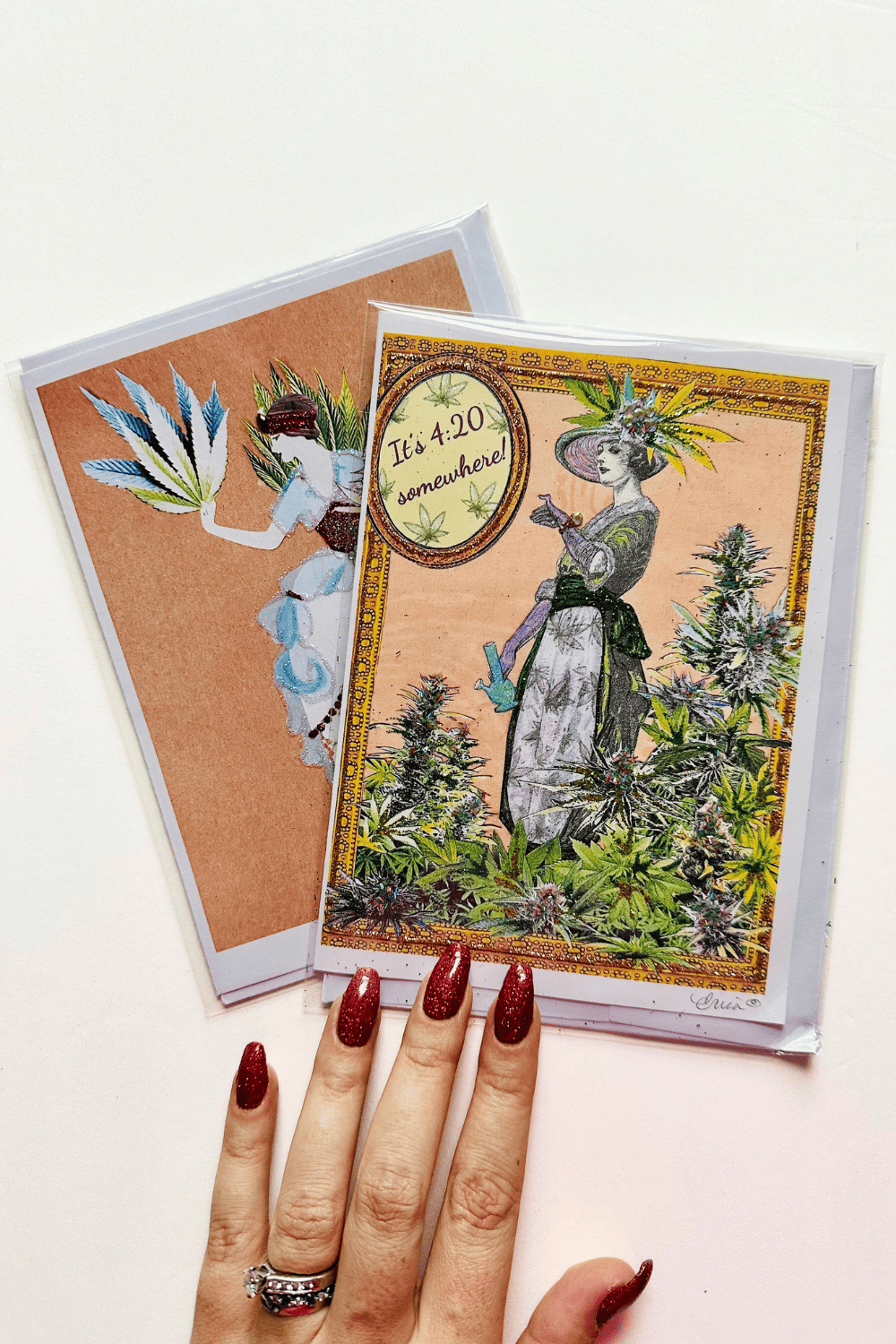 I simply must highlight a unique and artful option that caught our eye – the cannabis greeting cards by Erica DiPalo, a previous guest on the Well With Cannabis Podcast.
Erica's cannabis greeting cards are elegant, tasteful, and convey a sense of fun that resonates with the spirit of the modern Cannamom.
Each card offers a chic, fashionable representation of cannabis culture, making them an excellent gift choice.
These aren't just cards; they're conversation starters, little pieces of art that reflect the recipient's passions and interests.
And remember, when you purchase from artists like Erica, you're supporting small businesses and independent creators who pour their heart into their work.
So why wait? Make your next gift a memorable one with Erica DiPalo's cannabis greeting cards from Etsy, Facebook, or Instagram.
Conclusion
I hope you found something perfect for the cannamom in your life!
Have an idea or suggestion you want to add? Leave it in the comments below!