In this guide, you will learn more about cannabigerol, known as CBG, the potential health benefits of this cannabinoid, how to decarb CBG flower, and how to make CBG oil at home following a simple oil infusion process.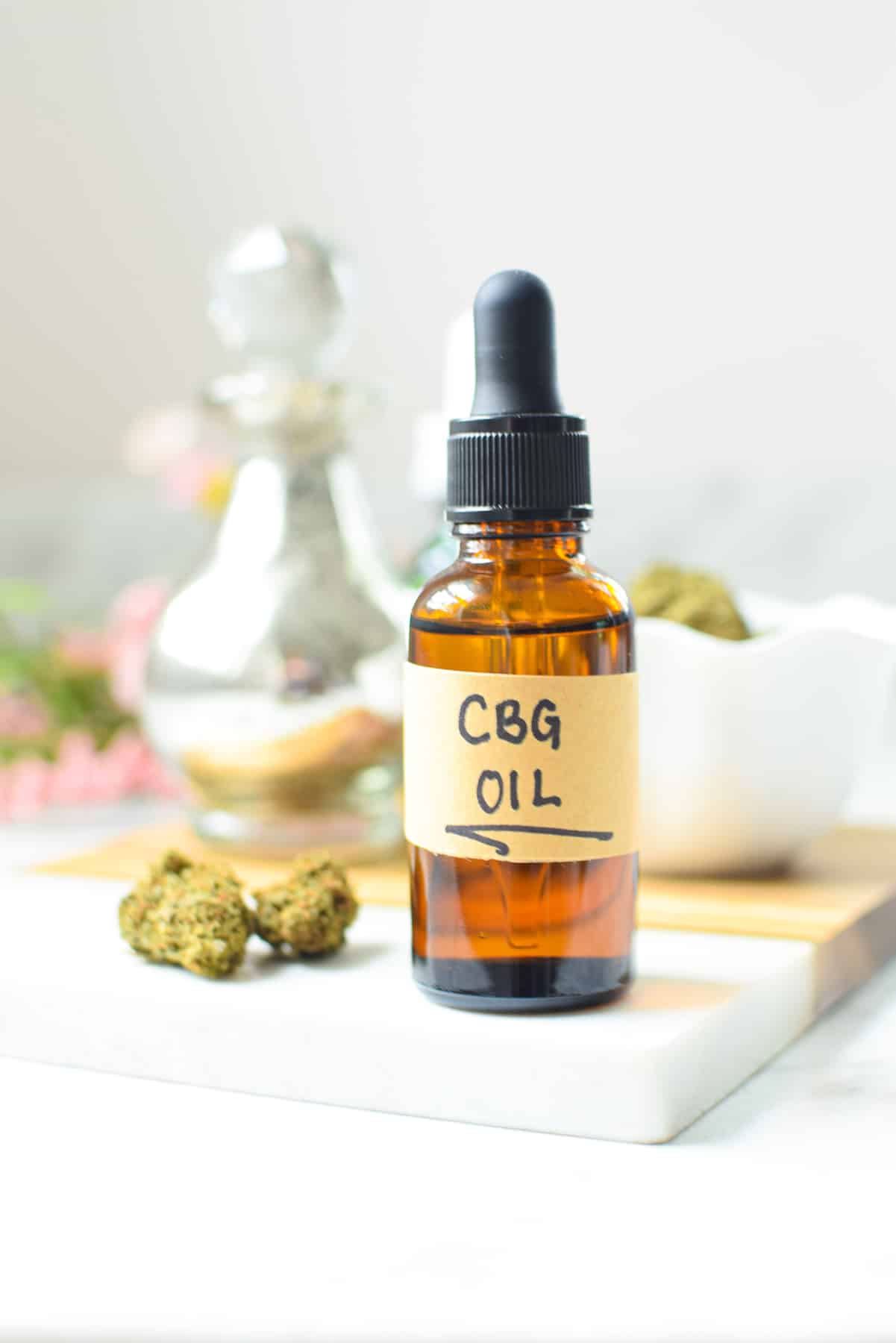 Features
2 simple ingredients needed: CBG-dominant cannabis flower & a carrier oil.
No special equipment required! You just need a basic crockpot and mason jars. (Check out this guide if you want to use an Instant Pot, instead.)
Extracts the benefits of CBG, cannabigerol. Learn more about the health benefits in this guide.
What Makes CBG Oil Amazing
The cannabis plant has dozens of active compounds that each have a unique effect on our bodies.
While compounds like CBD and THC are well-known, there are many more that are still being studied.
I recently noticed a sharp increase in interest in CBG from my Well With Cannabis Community members. So today, we are going to examine one of these compounds, cannabigerol, or CBG.
So, what makes CBG so special, and how does it affect our bodies?
CBG is thought to have some serious health benefits, including treating eye problems, fighting inflammation, and even protecting our bodies against cancer.
Read on to learn what cannabigerol is, how you can use it, and get step-by-step instructions for making your own CBG oil at home.
Of course, if you want the benefits of CBG oil without making it yourself, I also offer pre-made CBG oil for sale in my shop.
---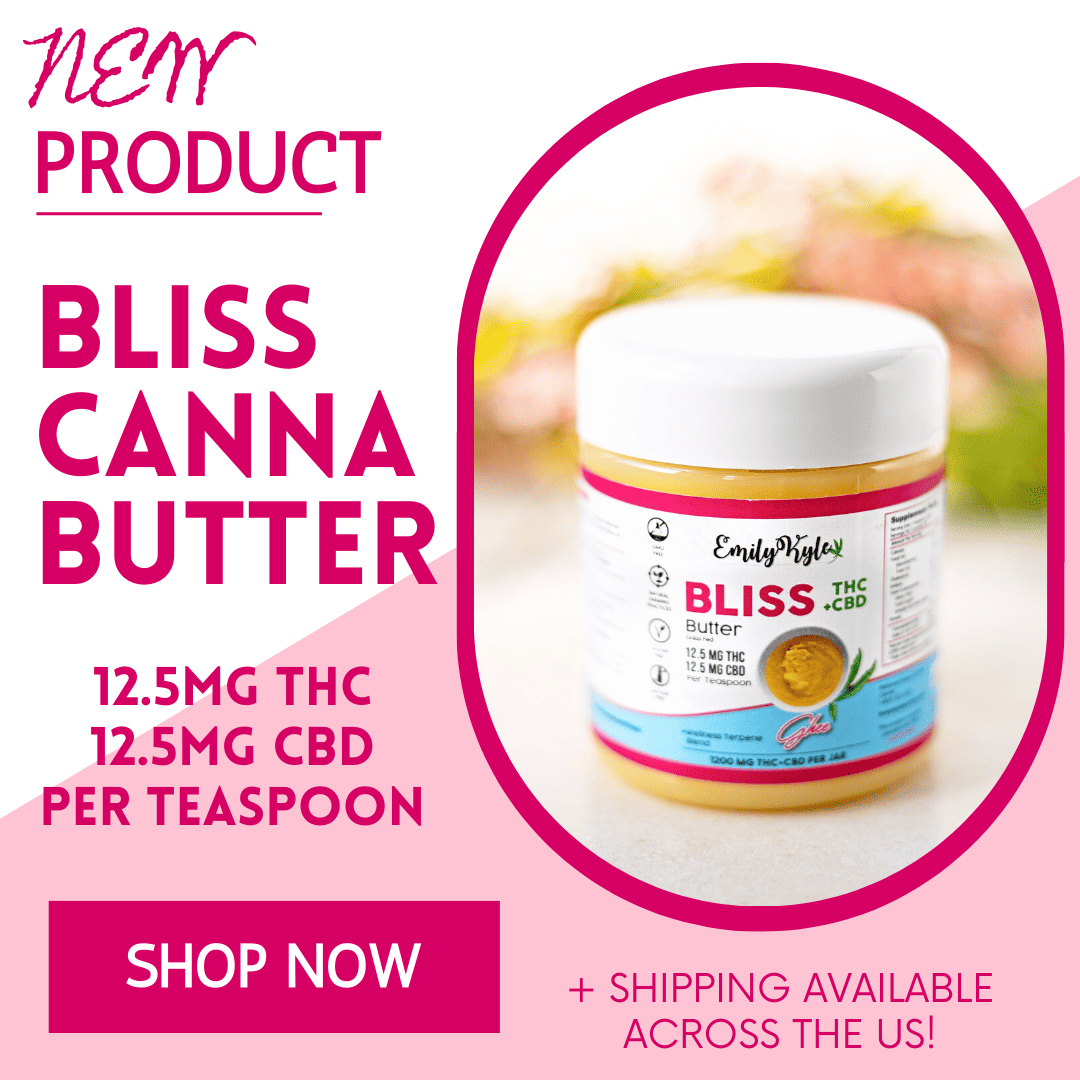 Skip the hard work and have perfectly dosed, delicious, pure Bliss Cannabutter delivered directly to your door! Shop Now →
---
Ingredient Notes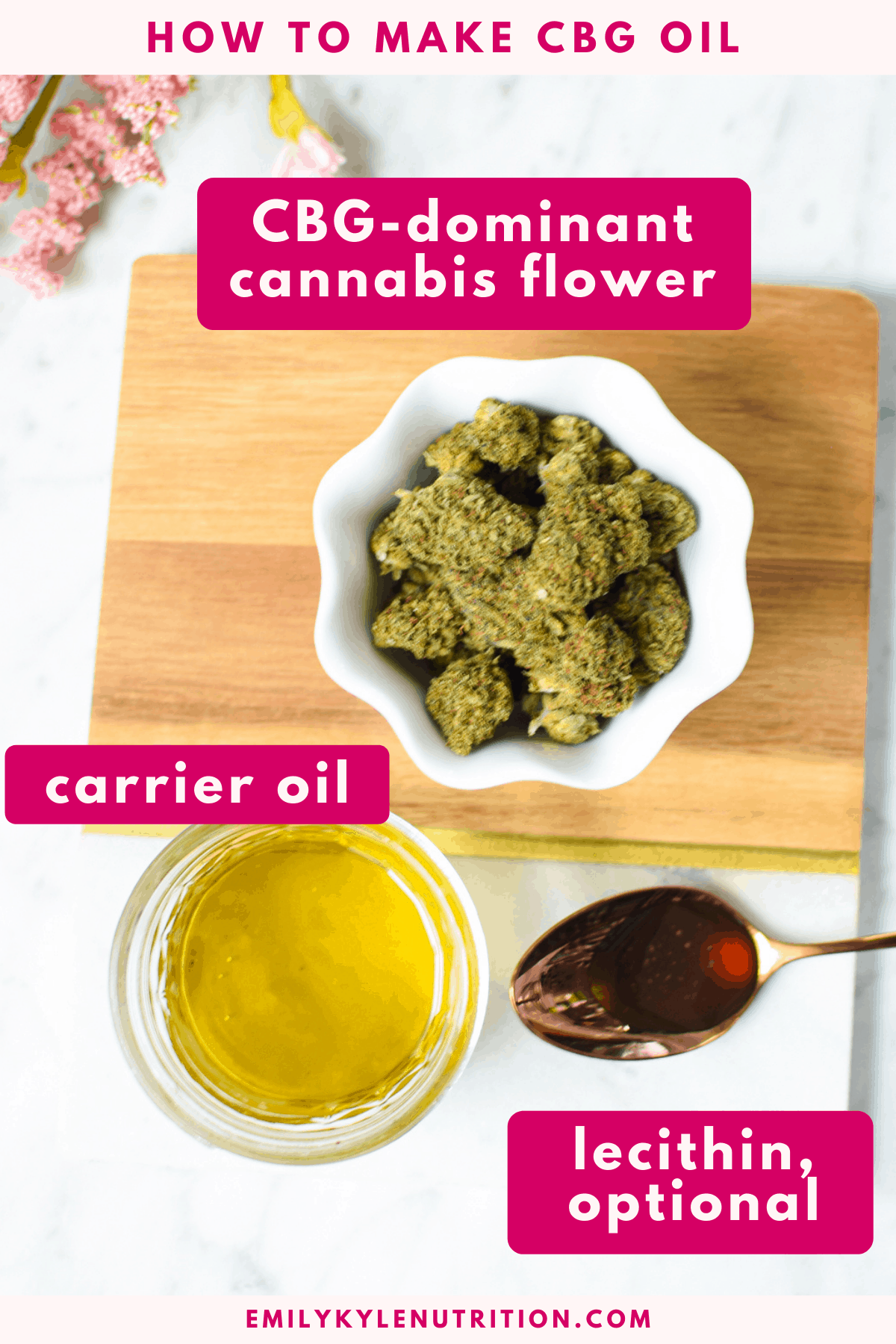 Alternate Carrier Oil Options for Making CBG Oil:
Sunflower oil
Avocado oil
Grapeseed oil
or any other liquid cooking oil you desire
Note: a complete list of ingredients with amounts and printable instructions is located in the recipe card below.
Step-By-Step Process With Photos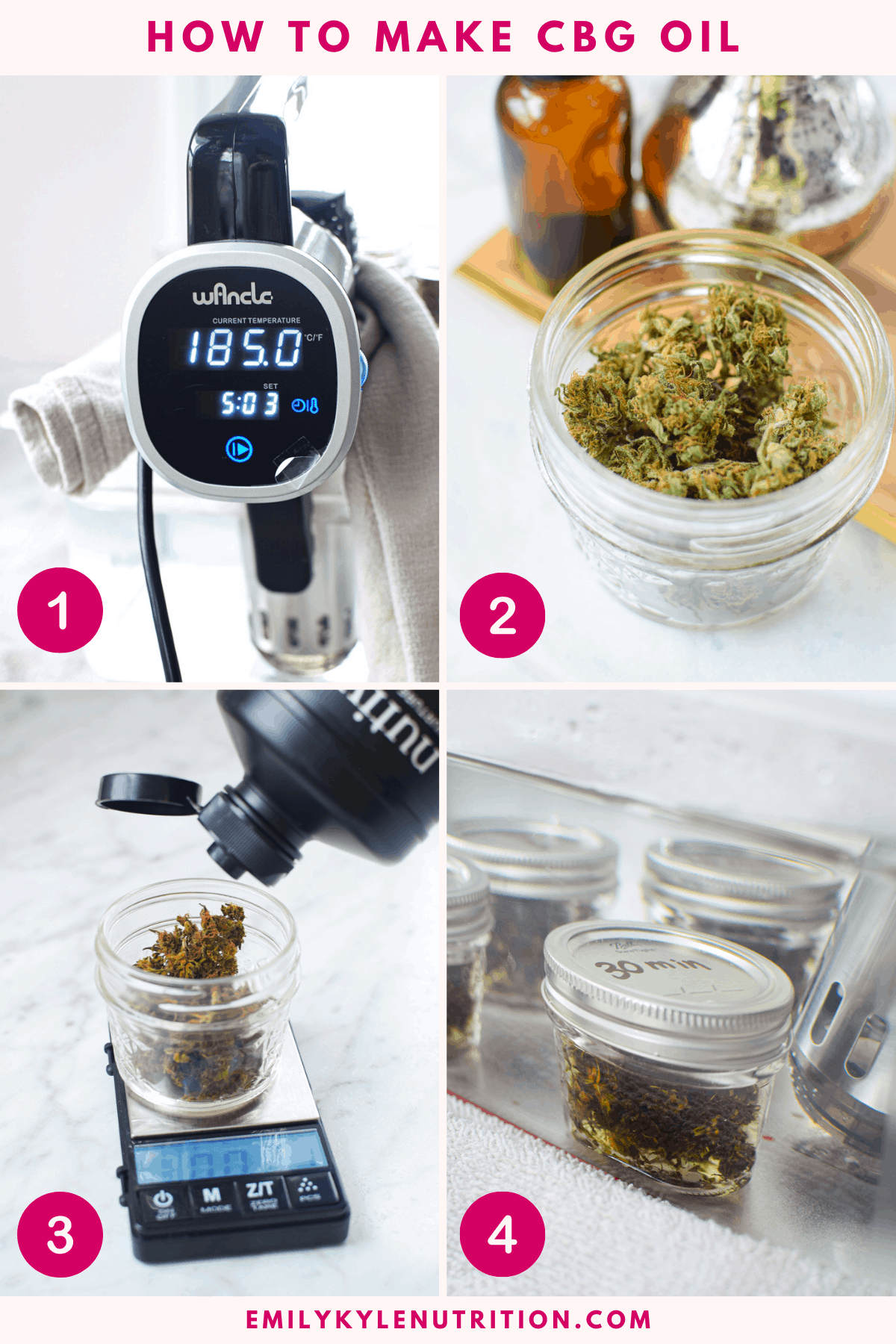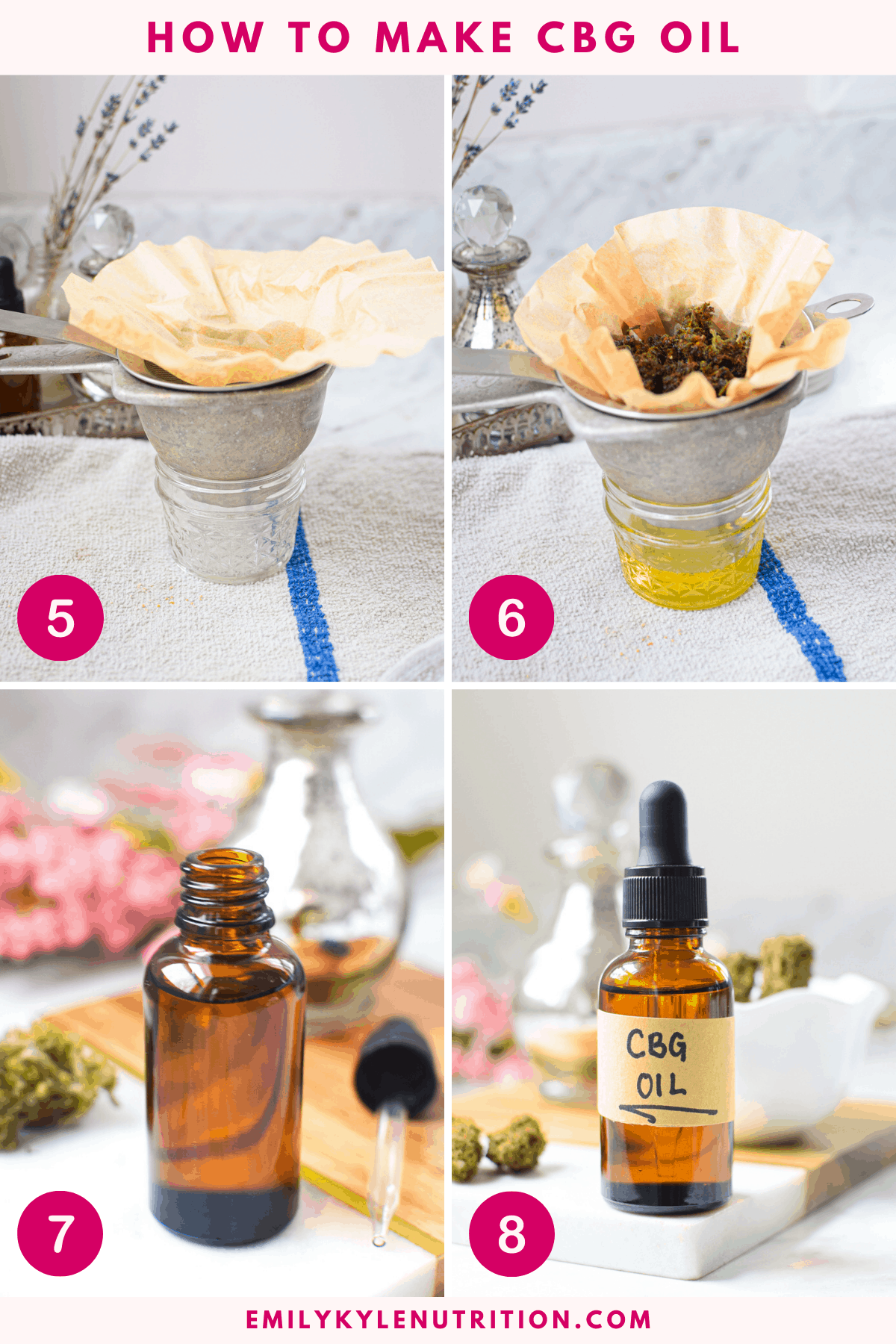 Step 5 – Whether it be a paper filter and funnel, cheesecloth, French press, or a simple coffee filter, you will want to set up a straining station to separate the plant matter from the oil.
Step 6 – Once cool enough to handle, strain the prepared oil with your method of choice. You can save the leftover cannabis pulp for use in future recipes.
Step 7 – Return the prepared CBG oil to whatever jar you would like to store it in; I use a small amber tincture dropper bottle.
Step 8 – Store the prepared CBG oil in a cool, dry place. It will last longer if stored in the refrigerator and even longer if stored in the freezer.
Note: complete step-by-step printable instructions are located in the recipe card below.
Storage Instructions
Store your prepared CBG oil in a cool, dry place. It will last longer if stored in the refrigerator and even longer if stored in the freezer.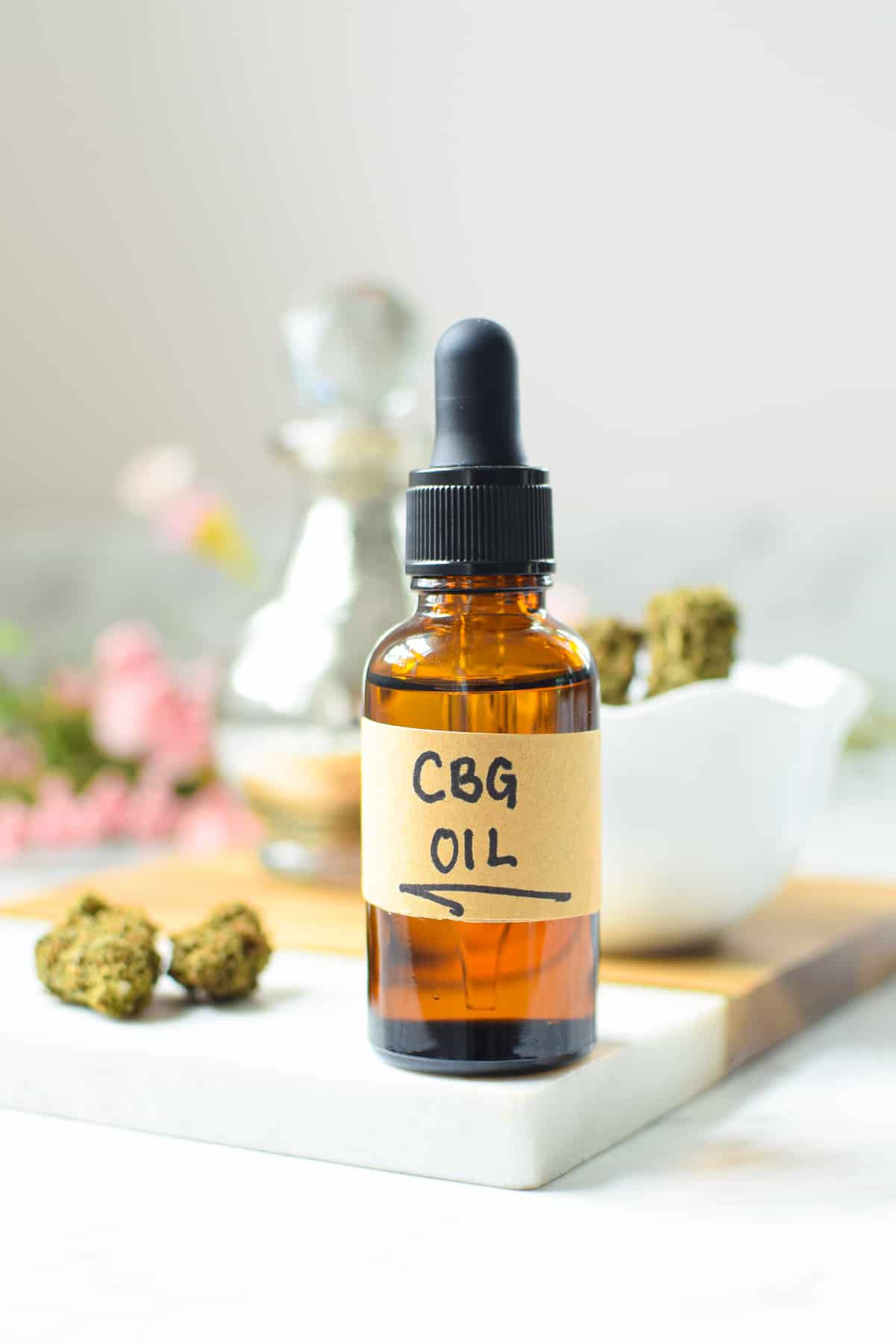 Determine The Dose
Want to get a more accurate guesstimate of the potency of your cannabis infusions and extractions? Try my popular edibles dosage calculator. Not sure what your perfect dose is? Learn more here.

More Information On Cannabigerol (CBG)
Cannabigerol (CBG) is one of the dozens of cannabinoids found in cannabis plants. Each of these cannabinoids interacts with the human endocannabinoid system (ECS), creating a host of powerful effects.
CBG often gets confused with its more famous cousin, CBD. While they are thought to have similar effects, there are some distinct differences.
CBG, in fact, is the precursor to other cannabinoids, like THC, CBD, and CBC.
Unlike THC, which is a psychoactive cannabinoid, both CBD and CBG are non-intoxicating and won't alter your state of mind. But unlike CBD, which is a major cannabinoid, CBG is traditionally found only in trace amounts in cannabis plants.
With cannabis currently a popular industry, plant breeders are experimenting with breeding cannabis plants that have higher concentrations of certain cannabinoids, like CBG.
In nature, CBG may only appear in concentrations around 1%, but breeders have gotten that concentration to 10% or above.
The Benefits of CBG
While the jury is still out on the direct effects of CBG, some promising research is currently happening.
Here are some of the things that proponents of CBG are getting excited about.
Additionally, CBG may help with pain and is also thought to have neuroprotective (i.e. it protects the structures in our brain) and anti-bacterial properties, which makes it a powerhouse of health benefits.
How to Decarb for CBG
While you may be familiar with the traditional decarboxylation process for making traditional THC cannabis-infused oils, it is slightly different for making CBG-infused oil.
You'll want to decarb your CBG flower at a low temperature, 220 degrees Fahrenheit, for one hour (60 minutes).
Decarbing at a higher temperature or for a longer period may damage the compound, which means you may not get your desired results.
It may help to thoroughly preheat your oven so you can be sure that your cannabis is being decarbed at the proper temperature.
It's difficult to effectively tell the concentration of CBG without lab testing. It may take a little experimentation to find out what works best for you.
Can I Use a Different Carrier Oil?
You can absolutely use a carrier oil other than the MCT oil called for in the recipe below. It is important to keep in mind that you should choose an oil that suits your needs and your desired final product outcome.
MCT oil is great for making a sublingual infusion, but it does remain liquid at room temperature.
MCT oil has also been known to cause digestive distress in some individuals, so be sure to read my guide to making an MCT oil infusion first.
Frequently Asked Questions
CBG flower can be brand new to even the most seasoned cannabis consumer, so here are some of the most common FAQs from my Well With Cannabis Community.
Will CBG Make Me High?
There will always be folks who don't want CBG flower because it does not contain a lot of THC, but that is the reason many people DO want to consume CBG flower. Many people want to enjoy the benefits of cannabis without the high. CBG flower is the solution that allows you to do that.
Is CBG Legal?
With the passage of The Farm Bill in late 2018 came the legalization of hemp, or cannabis that contains less than 0.3% THC. Hemp-derived CBG is now Federally legal, but it is important to check with your local state and city regulations to ensure the legality of consuming hemp flower. Some states have their own ban on buying, selling, or possessing CBG hemp flower, even if it contains less than 0.3% THC.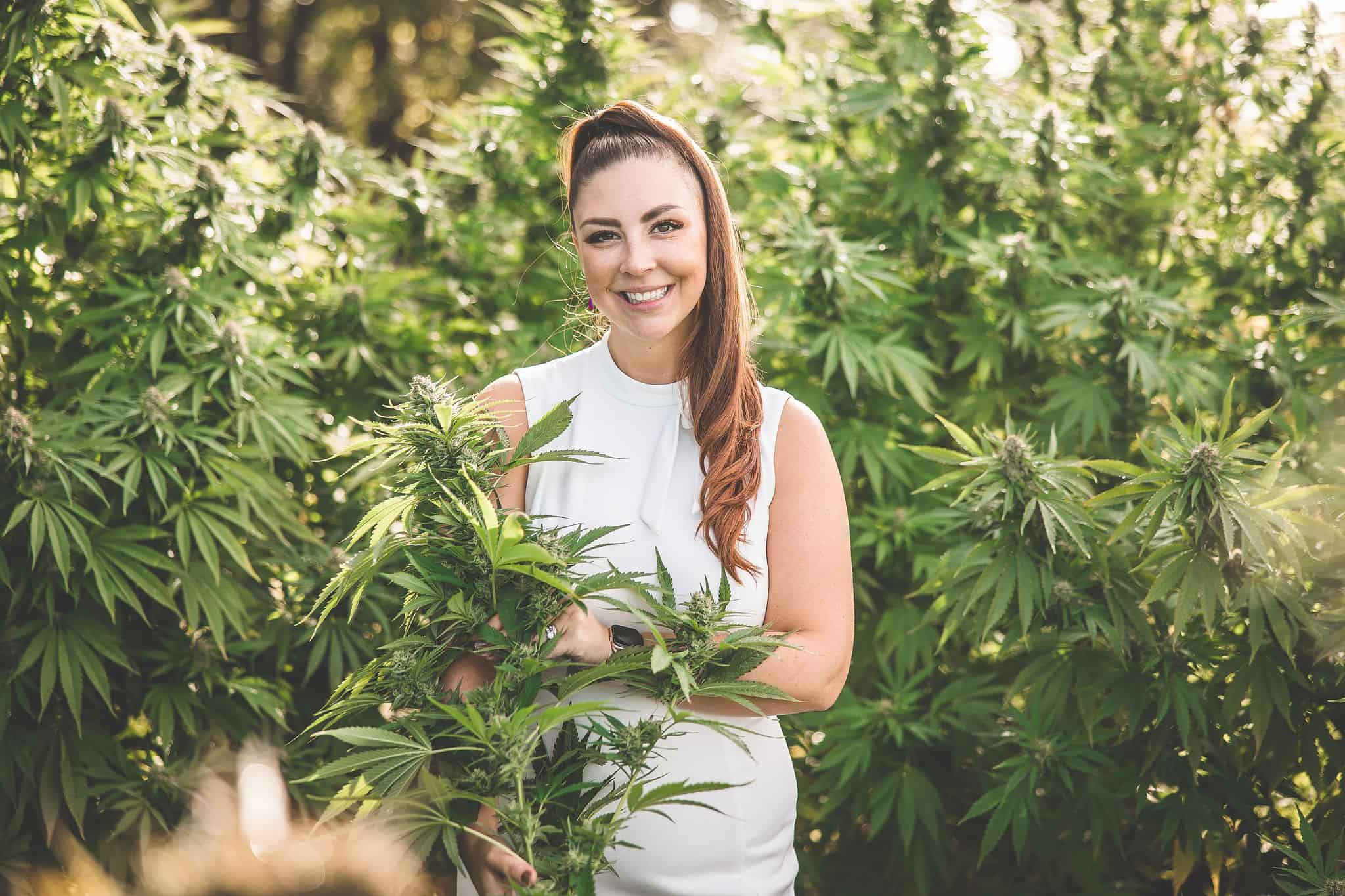 Join thousands of like-minded cannabis lovers from across the world inside a censor-free forum where you can explore the health benefits of cannabis and truly learn what it means to live Well With Cannabis →
More Cannabis Recipes You Will Love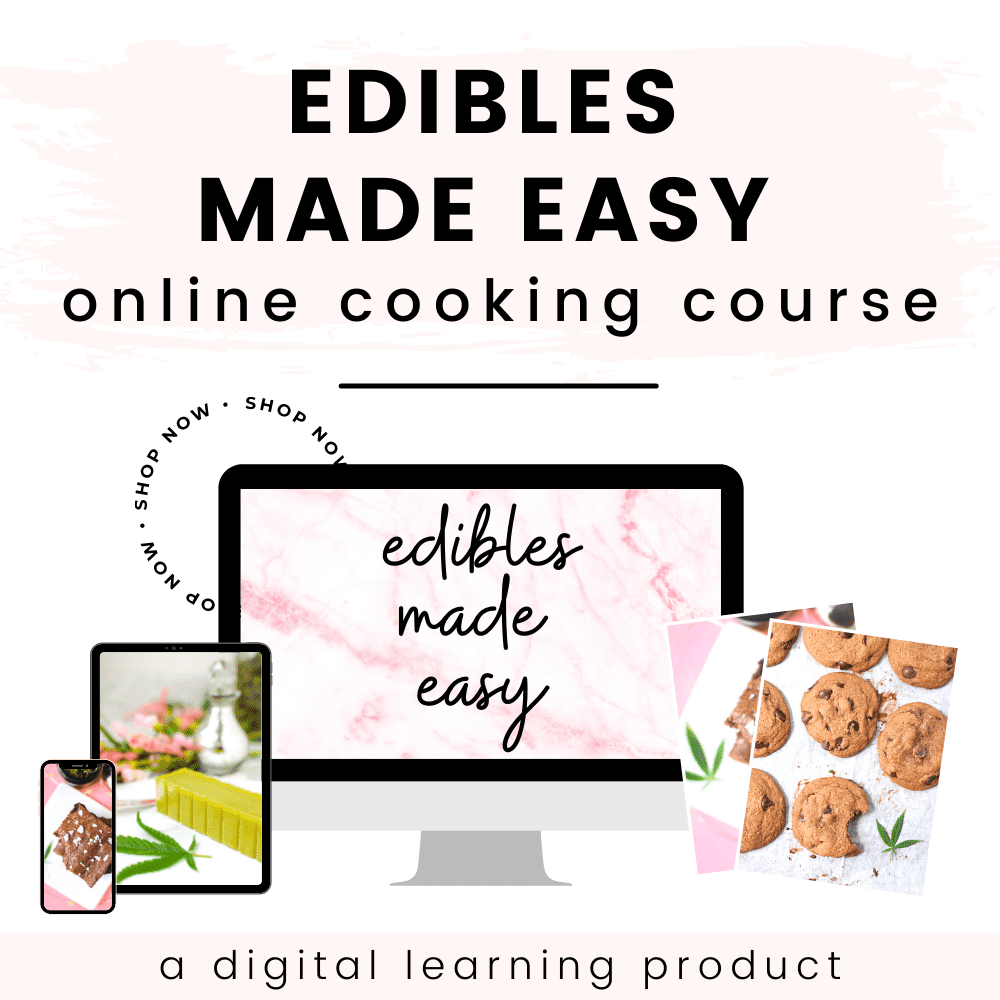 Take your edibles to the next level…
My Edibles Made Easy Online Cooking Course will teach you how to easily make cannabis edibles and topical recipes at home. This step-by-step video course will teach you how to infuse, extract, and create edibles with many different product types – all from the comfort of your own home.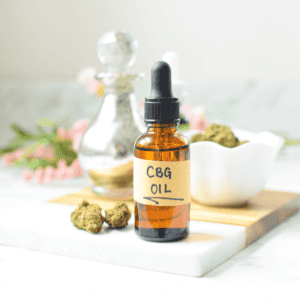 Homemade CBG Oil Recipe (Cannabigerol)
Learn more about cannabigerol, known as CBG, the potential health benefits, how to decarb CBG flower, and how to make CBG oil at home following a simple oil infusion process.
Instructions
Lay a clean tea towel down on the bottom of the crockpot. This will create a buffer between your mason jars and the crockpot, potentially preventing any jar from moving or cracking during cooking.

Fill your crockpot with enough warm to hot water to cover the top of the mason jars you plan on using by an inch to create a water bath.

Place the digital instant-read thermometer into the water. Start the crockpot heat on high. When a temperature of 185°F is reached, turn the crockpot to low.

While the water bath is heating in the crockpot, measure and decarb the CBG-dominant cannabis flower in the oven at 220° F for 60 minutes.

Evenly divide the MCT oil between the mason jars you plan on using. You can either use pint-sized or half-pint-sized jars; it's you're preference; just be sure they fit in your crockpot. No matter the size, be sure to leave a 1/2 inch headspace from the top.

If you plan on using sunflower lecithin, add it to the mason jars now.

Evenly divide the decarbed CBG flower between the MCT oil-filled jars. Wipe the rim of the jars with a clean towel and place the lid on. Tighten the metal ring to finger-tip tightness; it does not have to be tightened all the way. Do not tighten too tightly.

Once the water bath has reached a temperature of 185° F, carefully place the jars into the water bath.

Place the lid on the crockpot and leave it alone to infuse for 4 hours.

After 4 hours, carefully remove the lid, followed by the jars from the hot water. Set them aside to cool.

Once cool enough to handle, you will want to strain the cannabis oil through a paper filter and paper filterpaper filterfunnel, cheesecloth, or French press to separate the plant-matter from the infused MCT oil.

Store the prepared CBG oil in a cool, dry place. It will last longer if stored in the refrigerator and even longer if stored in the freezer.
Notes
Temperature Control: The water bath does not need to stat perfectly at 185° F  the entire time. Any temperature between 170°-190°F is OK.
Safety First: I recommend you sanitize your jars by keeping them submerged in the 185° F crockpot for 10 at least minutes. This step is not necessary, but good practice for safety and hygiene.
Floating Jars: Sometimes the mason jar will float when placed in the water bath. This is no need for concern, simply put something heat and water safe over the top of the jar to weigh it down, a clean rock works well.
Nutrition
Serving:
1
g
,
Calories:
120
kcal
,
Fat:
13
g
,
Saturated Fat:
11
g
,
Polyunsaturated Fat:
1
g
Did you make this recipe or have a question?
Join hundreds of members inside private Well With Cannabis Community for help, support, and to share your edible creations!