Here you will discover the essential steps to build a successful and fulfilling journey in this exciting industry. Then, with my expert guidance, you'll be well on your way to achieving your dreams and reaching your fullest potential in this ever-expanding field.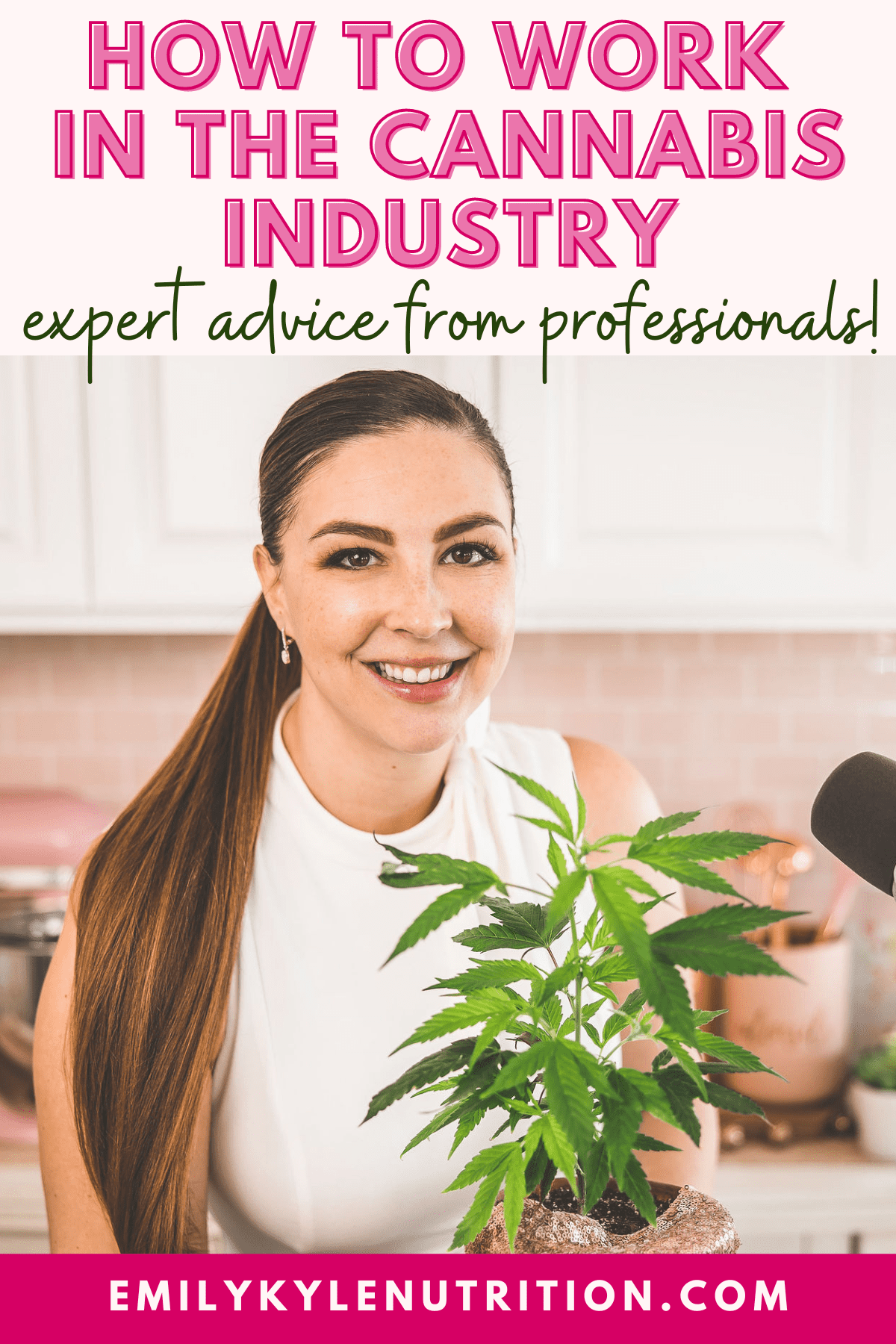 Features
How you can leverage the unique set of skills you already have to land your dream job
How to show off your strengths and let the cannabis world know how valuable you can be
Even if you have no experience, there are still plenty of opportunities!
Why You Will Love This Guide
Hello, fellow cannabis connoisseur! If you love your green and want to turn your passion into a career, you've landed in the right place 😀
No matter your specialty, skill level, or experience with cannabis, I am here to show you how to utilize your passion and skills to get a job in the industry.
And if you're a healthcare professional, I have unique advice just for you! I am amazed by the number of healthcare professionals in my Well With Cannabis Community.
From chiropractors to registered nurses, so many professionals recognize that cannabis is the future of medicine.
Now is the time to invest in yourself and discover how your special talents can help you get your dream job in the cannabis industry.
In this guide, I will show you what it means to be open-minded and optimistic when searching for a cannabis career and provide helpful resources to help you get your foot in the door.
---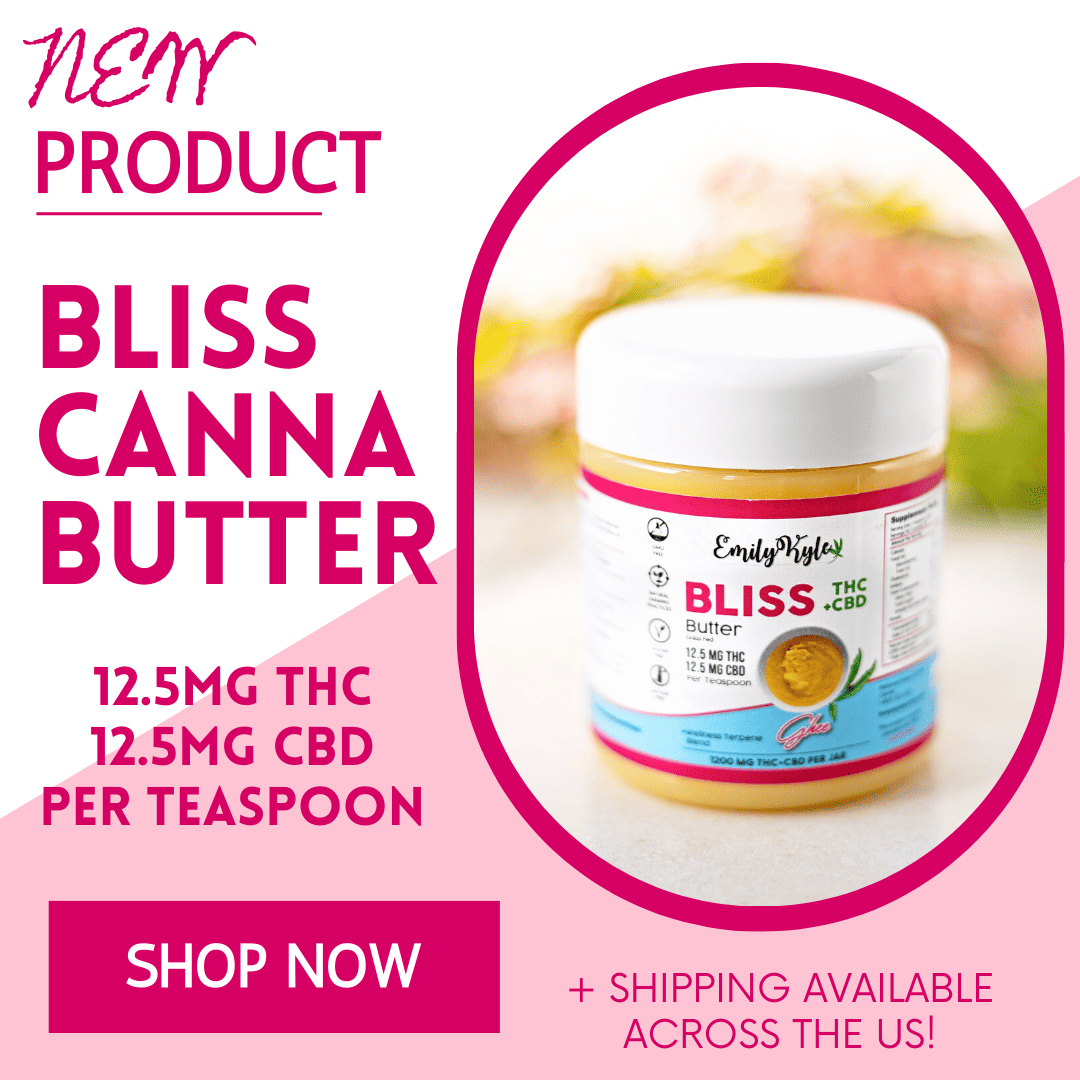 Skip the hard work and have perfectly dosed, delicious, pure Bliss Cannabutter delivered directly to your door! Shop Now →
---
Use The Skills You Already Have
Even if you have no experience working with cannabis, there is still plenty of room for you in one of the fastest-growing industries today.
One common misconception about working in a marijuana business is that you need a plant-touching role to be a part of the industry, but that's not true.
There are so many opportunities and open positions for a wide range of ancillary businesses that support the marijuana industry.
If you're looking for job opportunities within existing cannabis businesses, I recommend that you leverage the unique set of skills you already have to your benefit.
Take stock of what skills you have that would be beneficial to potential employers. Think about your previous work experience, special certifications, or digital savviness.
Even if it's something as simple as customer service experience, office assistance, or delivery driving – there is a place for you in this industry, and it's up to you to make sure your future employer knows what you bring to the table.
Remember, no matter what your skill level is; there are likely lots of job openings that are waiting for qualified candidates just like you.
So shine a light on those talents, and let the world know how valuable you can be!
Need Help Seeing the Future?
Consider these options:
Work for a law firm? Find a law firm specializing in cannabis law or another part of the legal cannabis industry.
Work in real estate? Become a commercial cannabis real-estate specialist.
Work as a software developer? Join the rapidly growing tech space for the cannabis industry.
Work as a store manager? Become a dispensary owner or dispensary manager, or work for one of your favorite cannabis retailers.
Love gardening? Look for roles where you work with the cannabis plant, such as cannabis cultivation or jobs as a bud trimmer.
Work in human resources? Work for your favorite cannabis employers and manage their cannabis employees.
Work as a healthcare professional? Take your knowledge of cannabis science and how to use it for medical purposes and become a high-demand cannabis educator teaching people about different cannabinoids and medical marijuana use..
Want a plant-touching role? Work in quality assurance or become an extraction technician.
Whatever industry jobs you're interested in, just know that there is no one right path; you have to do what feels best for you!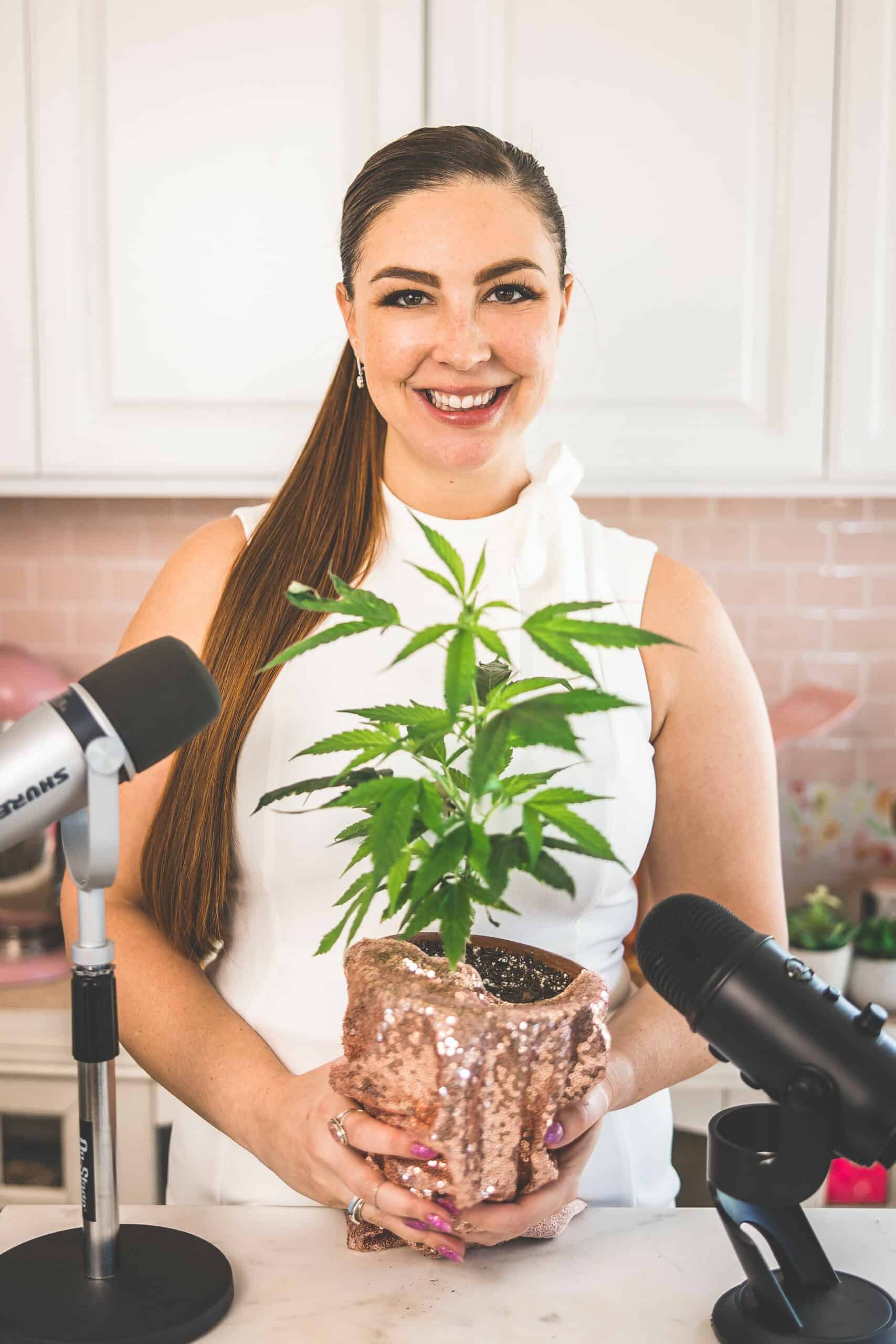 Start Your Own Business
Have you ever dreamed of starting your own business? Why not consider entering the exciting world of cannabis?
Whether your passion lies in growing, processing, distributing, or teaching about cannabis products, there are endless opportunities to pursue.
Beyond traditional roles, there are also many opportunities in ancillary positions, positions that support the cannabis industry without touching the plant directly.
Consider offering marketing, legal, or accounting services to existing cannabis entrepreneurs.
You could create an event planning business specializing in cannabis-friendly weddings or other special occasions.
If you love to bake, you could combine your love of baking with cannabis to create a cannabis bakery in your hometown.
The cannabis industry is so much more than just growing and selling cannabis.
It's a multi-billion dollar industry with boundless opportunities for anyone who's willing to think outside of the traditional box.
And best of all, it's the perfect fit for someone who yearns for something other than a typical nine-to-five job.
If you've got the passion and drive, it's time to start exploring the potential of a cannabis-related business.
With so many unique and exciting opportunities available, there's no telling how far you could go.
Perfect for Healthcare Professionals
I am delighted to see that so many of my fellow healthcare professionals, from physicians to dietitians and nurses, are expressing interest in the medicinal uses of cannabis.
As a registered dietitian and certified Holistic Cannabis Practitioner, I'm thrilled to see that more people are recognizing the therapeutic benefits of this incredible plant.
Properly used, we know that cannabis is a safe and effective medicine for various conditions, from anxiety and depression to autoimmune disorders and more, without the unwanted side effects associated with traditional medical interventions.
Through scientific research and personal stories, we're seeing how cannabis can play an integral role in maintaining good health.
It can work as a tool to manage everyday physical, mental, and emotional health conditions.
Despite the growing acceptance of cannabis's benefits, appropriate use still requires educated recommendations from healthcare providers who understand the plant.
Patients need guidance on matters such as application methods, dosages, and tolerances – and healthcare professionals are the perfect training providers.
And while some professionals may be nervous about transitioning into a full-blown cannabis career, those who have made the leap report being happier and more fulfilled than ever.
So, for my fellow healthcare providers passionate about cannabis and its medicinal properties, there has never been a better time to explore the many opportunities in this rapidly-evolving field.
Meet These Cannabis Professionals
Need some inspiration to see how healthcare providers are already working in the cannabis industry? These brave individuals have sought out or created their own employment opportunities by creating their own jobs within the field.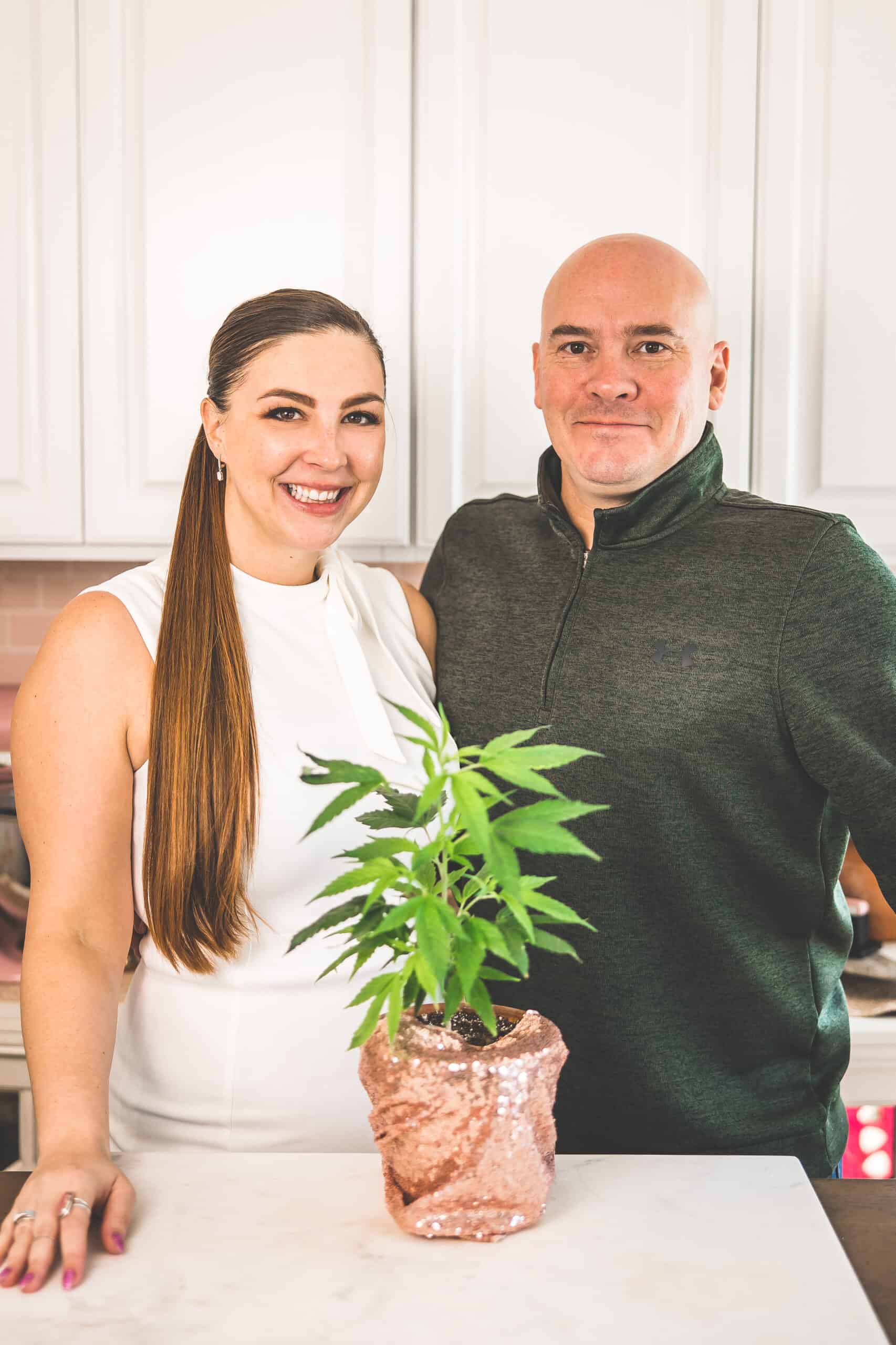 Tips for Getting Started
Whether you want to work for someone else or for yourself, whether you're a healthcare professional or not, I have some tips for getting started that will help everyone!
Research Your State Laws
The best first place to start is to research the cannabis regulations in your state, as this will have a big impact on what you can really do.
It can seem daunting at first, so take it one step at a time and be prepared to go down a few rabbit holes – it's OK.
Doing research online or even attending a local information session could provide useful info that will help you get started.
Plus, once you're aware of the cannabis landscape in your area – you can begin to plan out what you need to do and get motivated to achieve your goals!
Know Your Subject Matter
It's an exciting time to learn about cannabis jobs, which usually means you will need to learn more about cannabis products.
The emerging trend of cannabis entering the mainstream market means we're seeing a diverse variety of options well beyond traditional smoking.
From classic edibles to tinctures, vape pens, and transdermal patches, there is a product for everyone's unique needs.
Do you want something discreet, or are you looking for something fast-acting?
By exploring each option, you can discover which one is the right fit for your lifestyle or for someone you may be working with.
It's crucial to understand cannabis products if you want to work in this dynamic industry.
Without familiarity, it can be challenging to navigate the landscape and succeed in this space.
Whether you're planning to work directly with cannabis or want to gain knowledge of the products that are available, it's essential to have a solid understanding of their effects and uses.
This way, you'll be well-equipped with the knowledge required to succeed in the cannabis industry.
So, take a deep dive into the world of cannabis products, and set yourself up for success by learning more with my Cannabis Compass Course.
Introduce Yourself to Companies
If you want to join the ranks of satisfied cannabis industry professionals, the best way to get started is by introducing yourself.
Make sure to craft a pitch that stands out from the competition and truly represents who you are.
Showcase your knowledge and make sure to demonstrate why you'd be an asset to any company.
If you want to get a foot in the door of the cannabis industry, it's essential that you stay informed and ahead of the curve.
One of the best ways to do this is by attending events, webinars, and other educational activities related to the subject.
If you meet a hiring manager, introduce yourself, and don't forget to hand them your business card.
After you meet them, you can send a follow-up email thanking them for their time and reminding them why you are the right fit for the job.
Not only will this help you gain insight from industry experts, but it can also increase your network of contacts and contribute to your overall network.
So get out there and invest some time in exploring all that this incredible industry has to offer – you never know what new knowledge or opportunities might come along in the industry.
Develop Relationships
As mentioned above, networking is an incredibly important and valuable skill for anyone looking to enter the cannabis industry.
It can be a great way to learn more about how different aspects of the industry work and make concrete contacts with experienced people in the same field.
This can be a great chance to make connections that can help you secure that first job you really want.
By talking to and getting to know different growers, distributors, dispensary workers, and those in related industries, you can create life-long relationships that help you further your career aspirations down the line.
One good place to get started is to use social media. This is a great option to searching for open jobs, looking at different job roles, and connect with people who already have successful careers in the industry.
No matter where you are in your journey, networking within the cannabis industry can give you a great advantage when it comes to landing your dream job – don't miss out on this opportunity!
Frequently Asked Questions
Will I get drug tested for my job?
That depends on the type of job you are getting. In the United States, cannabis over 0.3% remains illegal at the federal level. This means that you may get tested for a state or federal job. You may also be required to undergo a background check. Certain cannabis companies, like the ones in New York, are not allowed to drug test applicants for cannabis. The answer depends on where you live and the type of job you are going for and will remain that way even after Federal legalization happens.
Conclusion
Working in the cannabis industry is an exciting prospect, but it requires research and dedication to create a successful career you truly love.
By taking inventory of skills beneficial to employers in this sector such as creative marketing abilities or scientific knowledge, job seekers can give themselves an added edge when it comes to standing out amongst the competition.
With careful research of the laws in your state and establishing connections, you can begin to make a name for yourself in the cannabis industry.
Navigating the waters of a new industry may not be easy, but those that follow these steps can open themselves up to many opportunities in the cannabis space.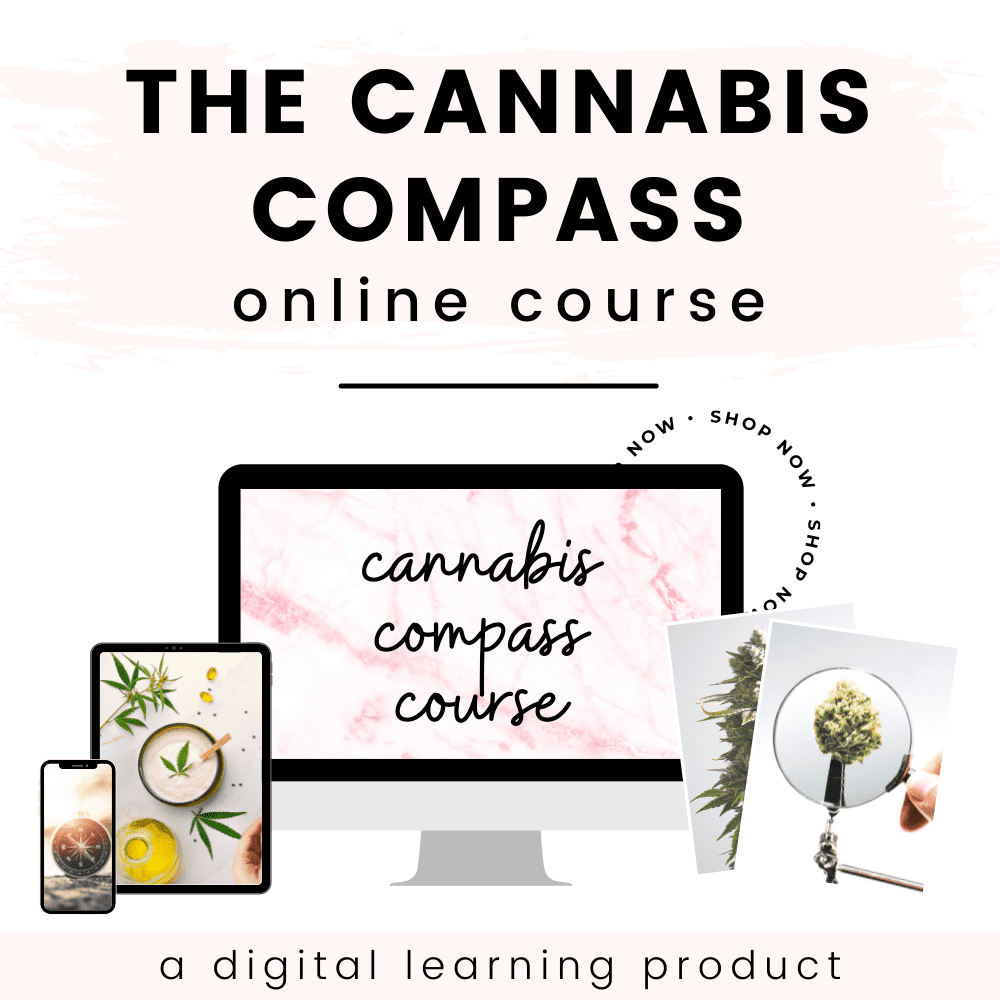 Everything you wish someone taught you…
The Cannabis Compass Online Course will show you how to use, apply, and dose cannabis safely and effectively so that you can begin to manage your anxiety, pain, and inflammation the natural way from the comfort of your own home. Learn more below.