Have you considered investing in a cannabis infusion machine? LĒVO is the first and only patented herbal infusion device specifically engineered for cannabis decarboxylation and infusion. Learn more about their new LĒVO C, the benefits of this all-in-one device, and how to make all of your favorite cannabis-infused recipes easily!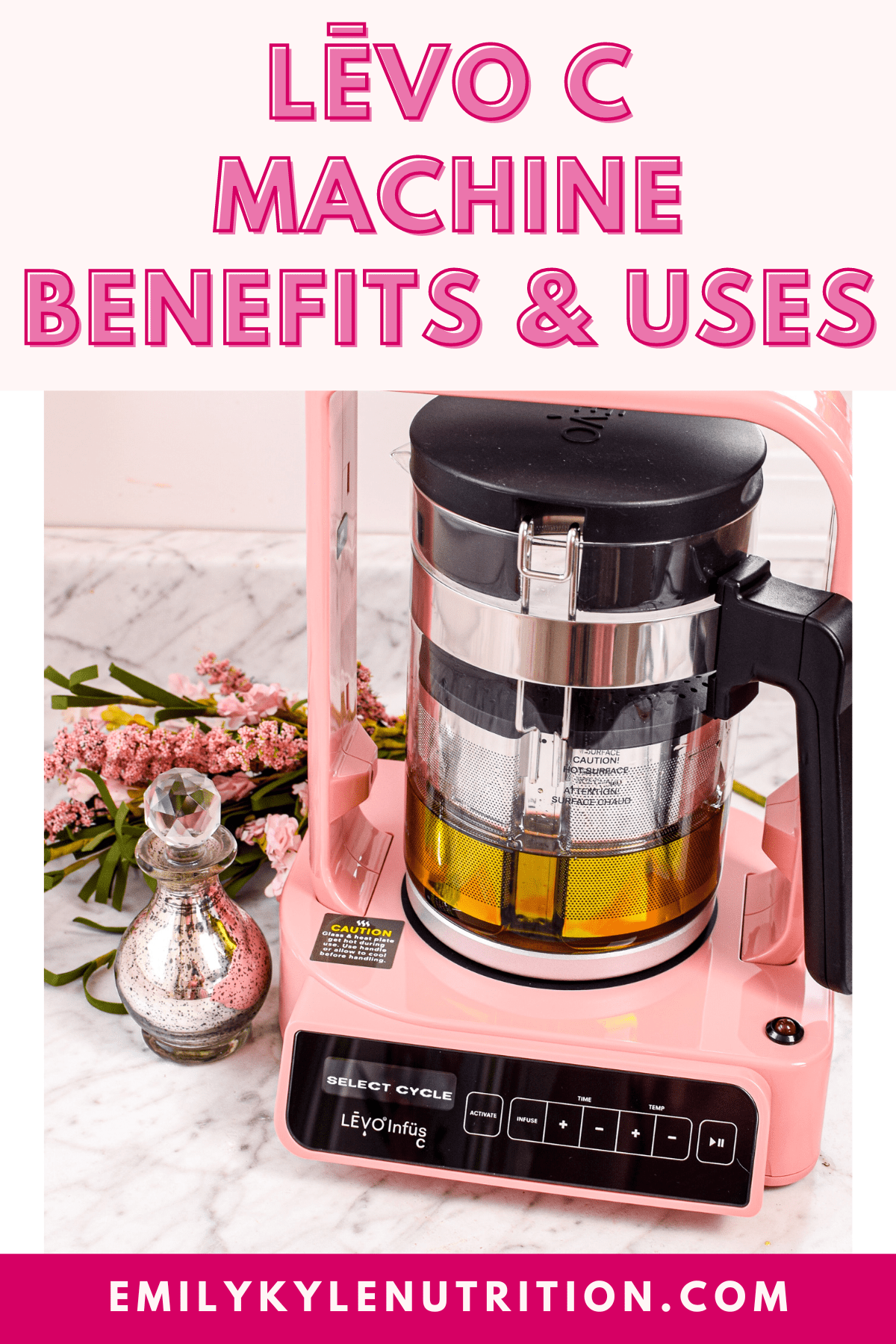 Features
Sponsored by LĒVO
An introduction to their new LĒVO C machine
Benefits include decarbing and infusing large batches
Don't forget to use the code EMILYKYLE to save 10% off your order
Why You Will Love This Guide
If you've dabbled in making cannabis edibles, you know there is a lot to it!
Between decarbing, the infusion process involving manual straining, and the smell - it can feel overwhelming to do it all and easier to buy edibles at the dispensary
Thankfully, my Well With Cannabis Community members knows there is an easier way!
Meet the LĒVO C, an all-in-one decarb and infusion machine that can take the guesswork out of the process and get you making your favorite infused recipes quickly.
In this guide, I will review the benefits of the LĒVO C herbal cannabis infuser, teach you how to use it with a step-by-step video, and share a discount code for when you're ready to buy.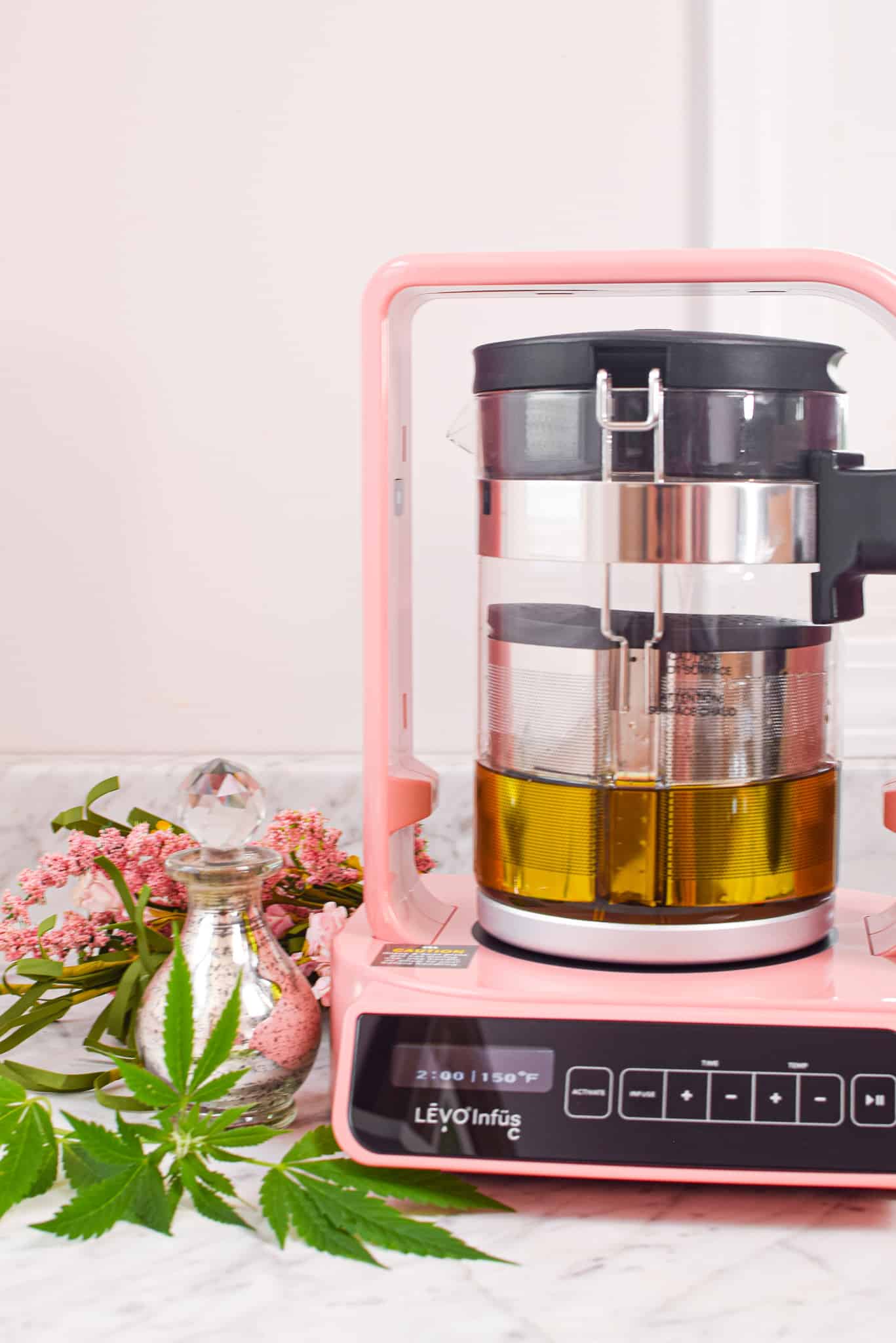 Benefits of the LĒVO C
For those who want to decarb and infuse all in one, the LĒVO C is exactly what you need.
This easy-to-use machine has a super sleek touch screen user interface that allows you to create amazing infusions with the touch of a button.
The easy setup and simple controls feature both an activate and infuse mode.
The default activate mode (AKA decarboxylation) will help optimize potency without guessing what time and temperature to use.
After activation, the precise, customizable time and temperature controls will let you tailor the infuse settings to your preference.
Once set, the machine heats and regulates the temperature with an infrared sensor and specially designed infusion technology, giving you the exact infusion every time and allowing you to replicate your favorites again and again.
You can change the time and temperature settings to go low and slow for honey or select a higher temperature for MCT oil, butter, and avocado oil.
Simply your cannabis flower or shake to the herb pod, hang it in the basin, and press activate to decarb.
After that, you can add oil or butter to the glass basin, choose your infusion settings, sit back and relax.
While waiting, enjoy the clear glass basin to watch your infusion change color in real-time.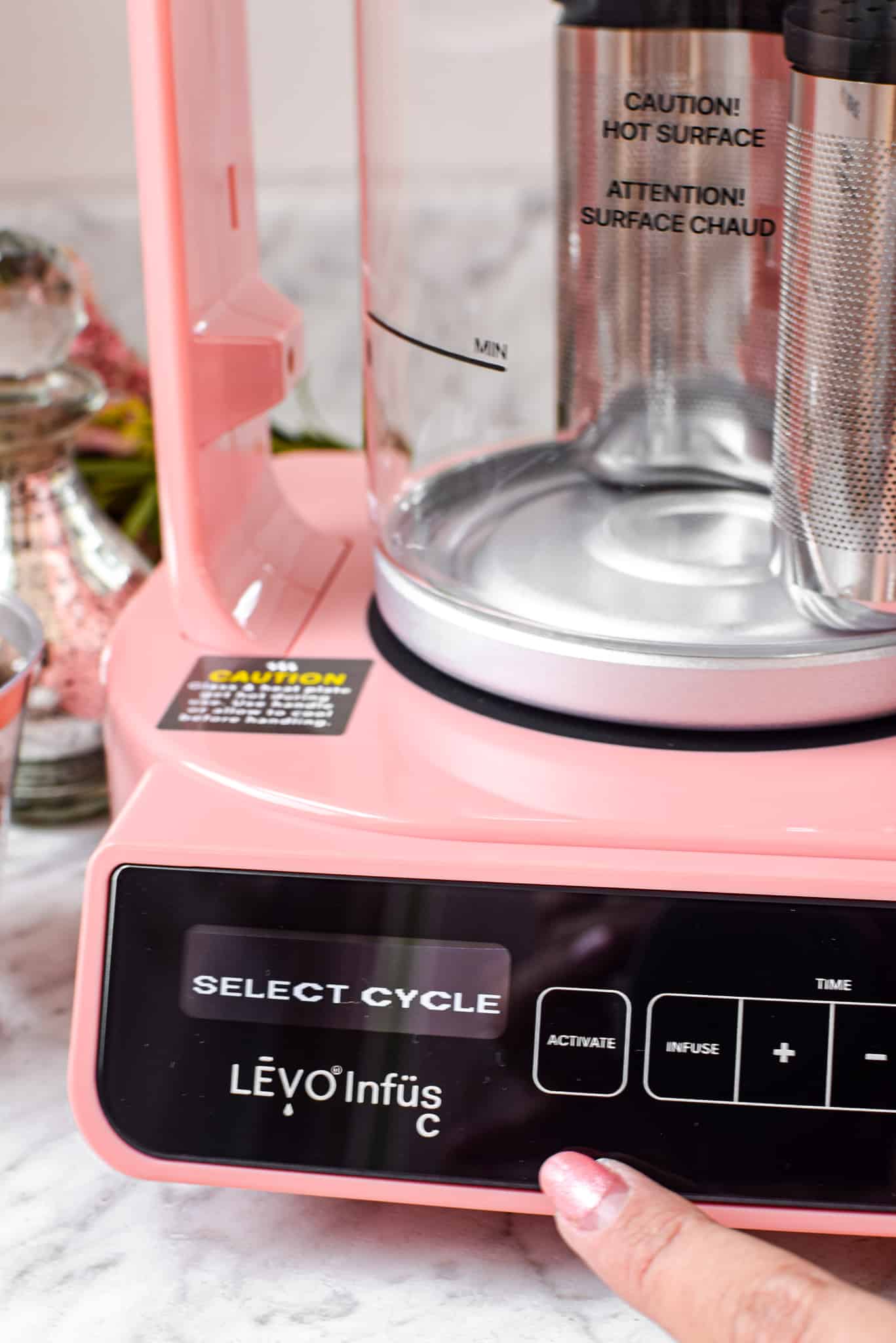 Make Large Batches
Looking to infuse large batches of oils and butter? The LĒVO C is for you!
The extra large jumbo pod can hold up to one ounce of flower, allowing you to make stronger, more potent infusions if desired.
Simply load your cannabis flower into the pod and select activate.
After that, you can add up to 4.25 cups of liquid to the 1-liter glass basin.
Who knew it could be so easy to decarb and infuse one ounce into 4 cups of oil at the touch of a button?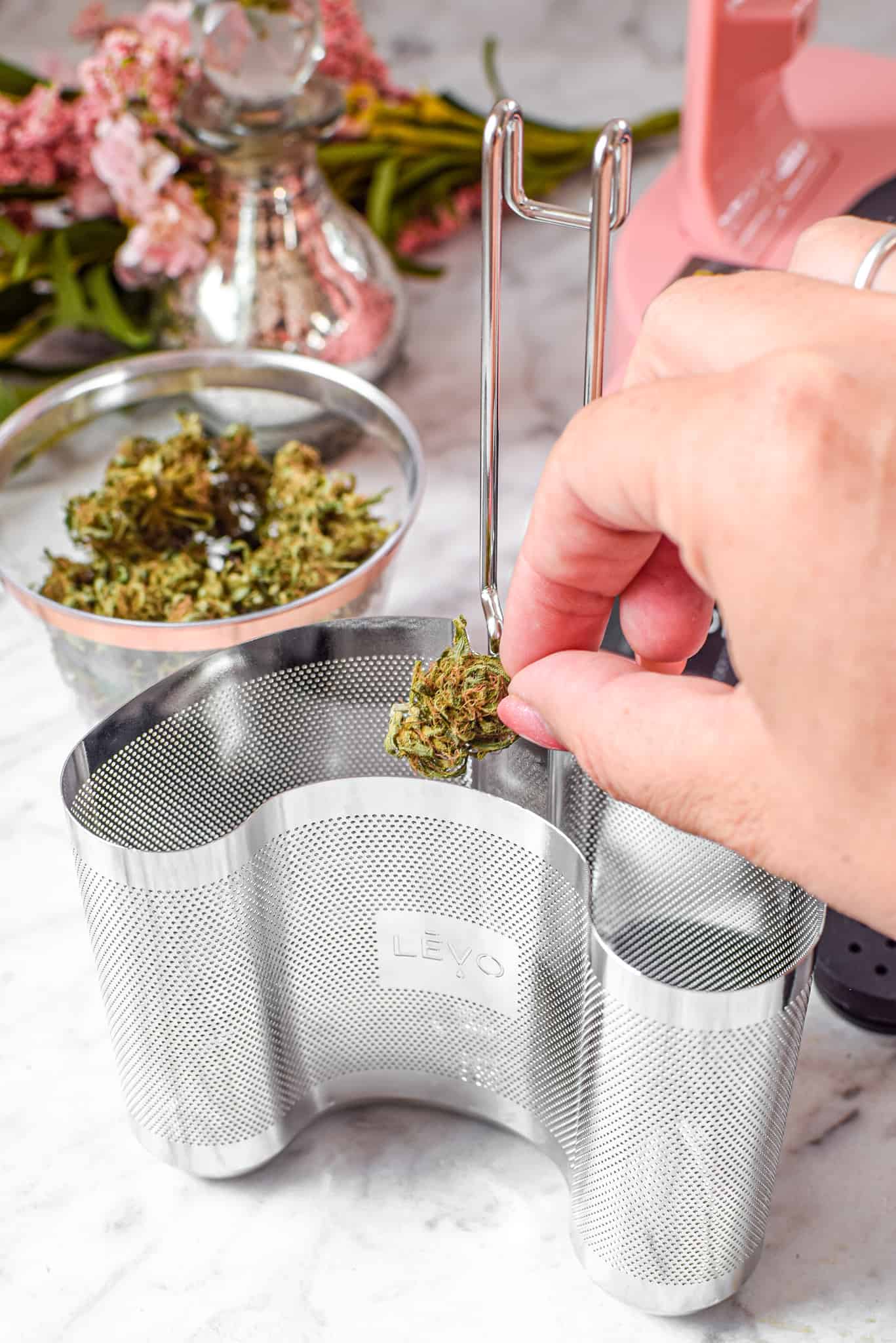 Bladeless Technology
Not only can you make edibles easily, but you can also make great-tasting edibles.
LĒVO machines always use bladeless stirring technology to prevent air and excess chlorophyll from getting into your final product, leaving you with better-tasting edibles.
Infusion without aeration or blades also extends shelf life because air bubbles degrade infusions faster. It's a win-win!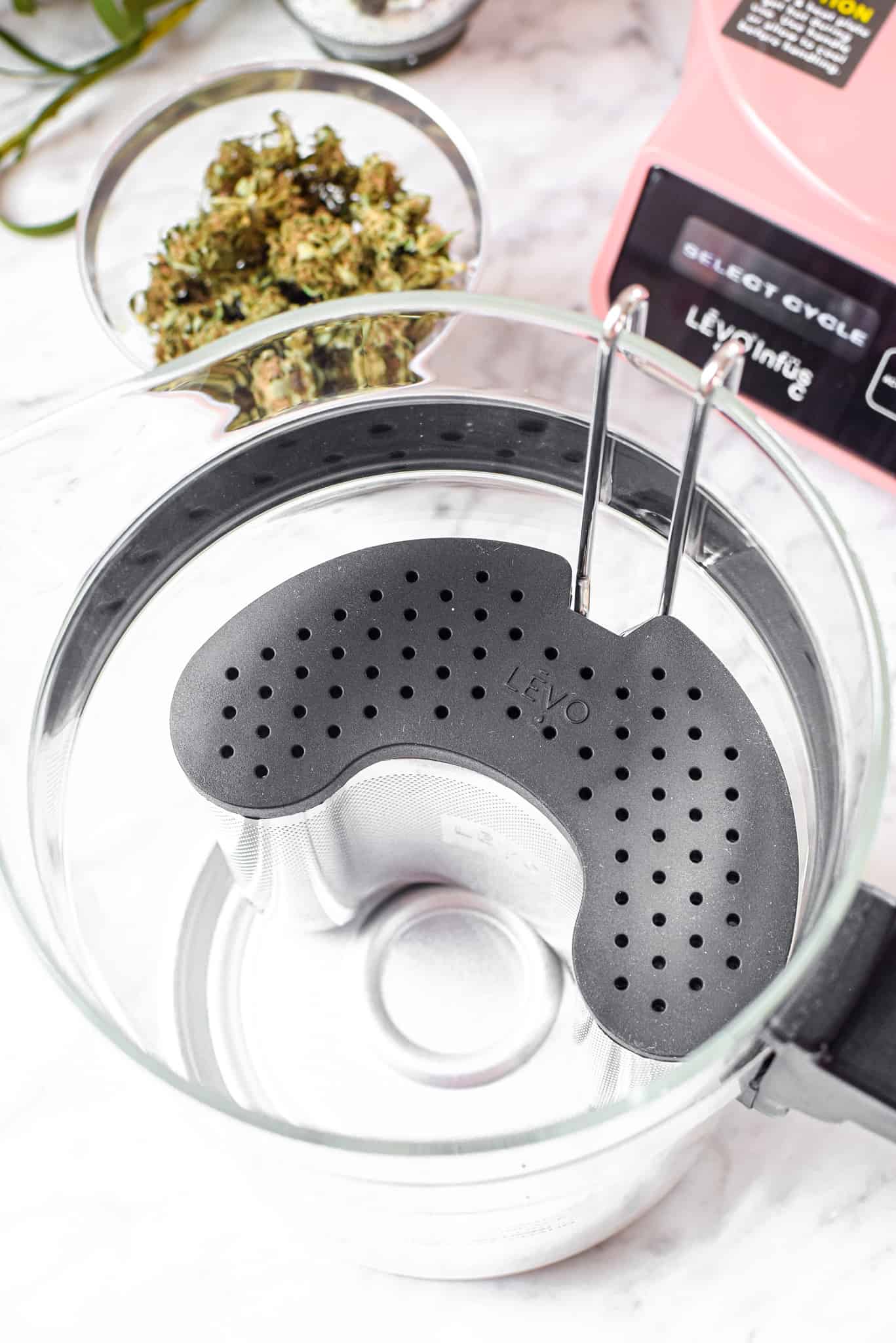 Easy Clean-Up
Not only does the LĒVO C make decarbing and infusing easy, but clean-up is even easier.
With this all-in-one device, there is no need to use a strainer, funnel, or infusion press to remove the plant material from your infusion.
Because the jumbo pod keeps the cannabis in one place, your infusion is ready to use with no extra steps; simply remove the pod, and you're ready to go.
After that, all the removable parts are dishwasher-safe and non-toxic, and the appliance wipes clean.
No need to dirty any more dishes at the end of the process!
The glass basin doubles as a storage container, great for meal prep and stashing away those larger batches.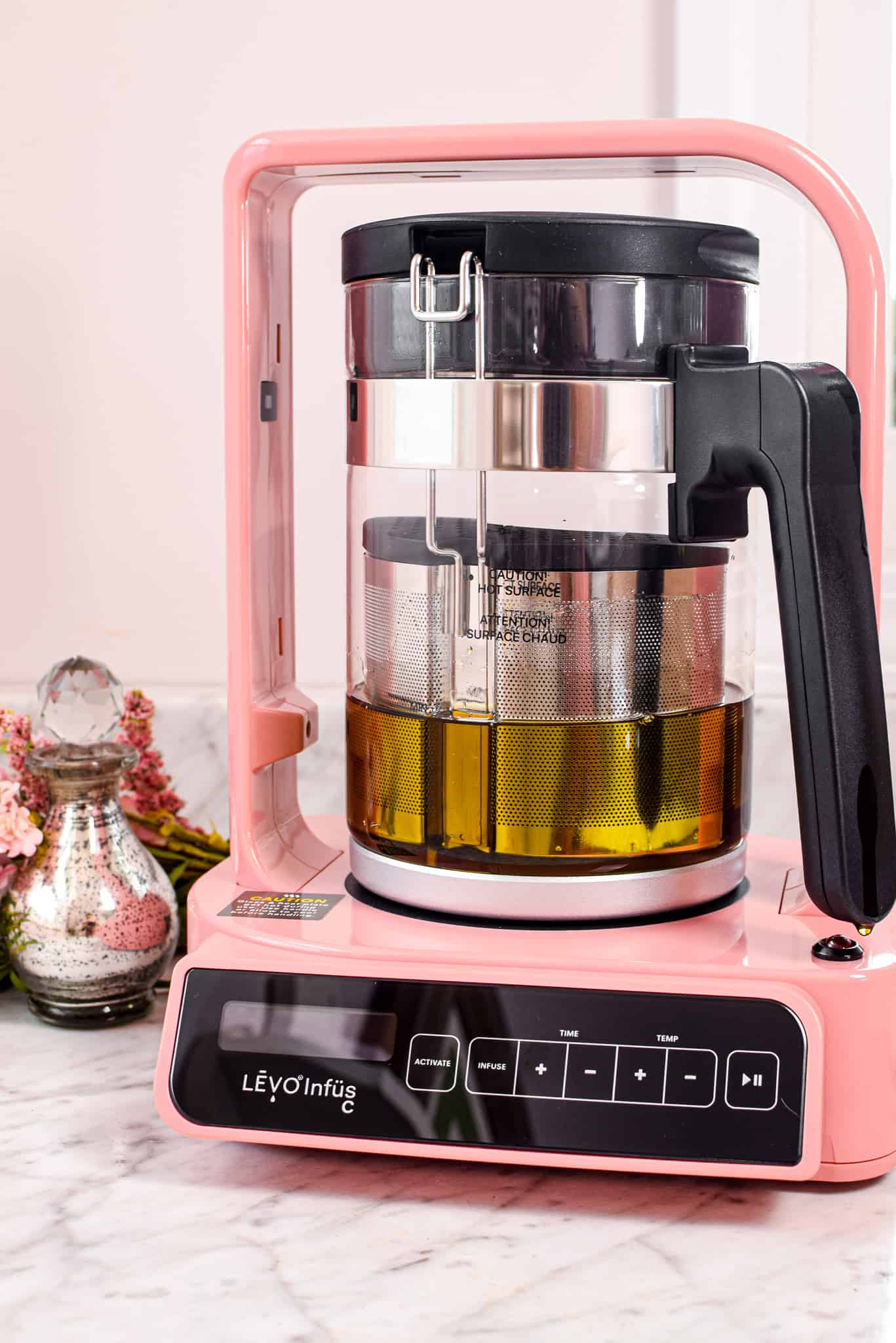 Save Money
One of the greatest benefits of making your edibles at home is the cost saving.
By infusing at home, you'll pay a fraction of what you would purchasing pre-made infused oils and foods and have full control over the quality of your ingredients.
And for even more cost savings, be sure to look into using trim or shake.
Shake is a great cost-saving alternative to flower buds when infusing with cannabis for making edibles and topicals.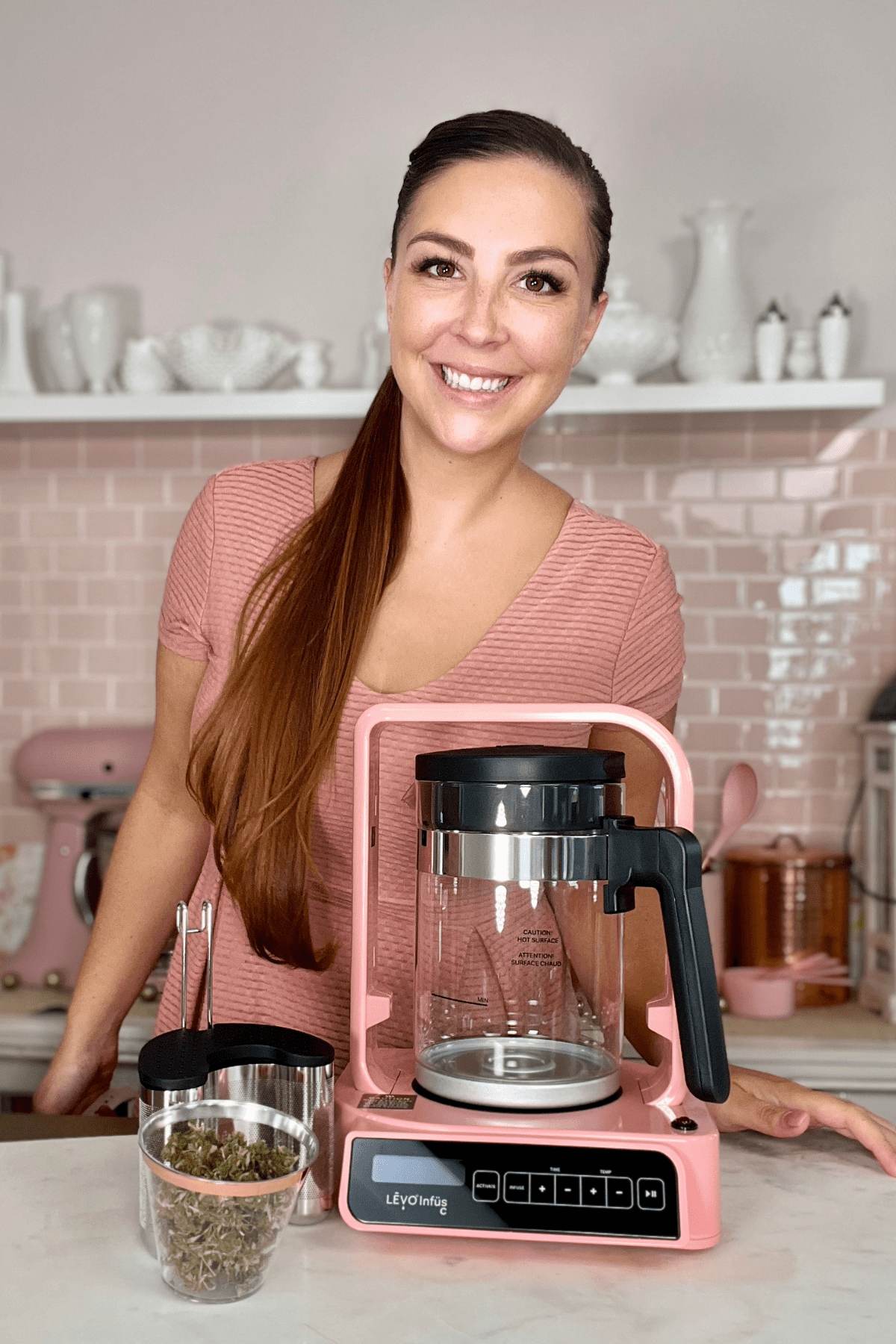 Watch The Video
Ready to see the LĒVO C in action?
Watch this step-by-step video showing how easy it is to use this beautiful machine to make all your favorite infusions.
Ready to order your own? Don't forget to use the code EMILYKYLE to save 10% off your order.