This tried and true, no-fail recipe for cannabis gummies made with oil is the perfect recipe for delicious CBD or THC gummies that do not sweat or separate. This guide includes options for different infused oils, flavorings, sugar-free options, and more.
---
---
Step 1 – Prepare your workstation. Gather your equipment and measure out your ingredients.
Step 2 – In a small bowl, add ½ cup of water or juice. Stir the unflavored gelatin into the liquid. Set aside to bloom.
Step 3 – Prepare a double boiler. Once near boiling, turn to low and simmer.
Step 4 – Add the oil and lecithin, allow to melt, and whisk. Leave over low heat while working on the next step.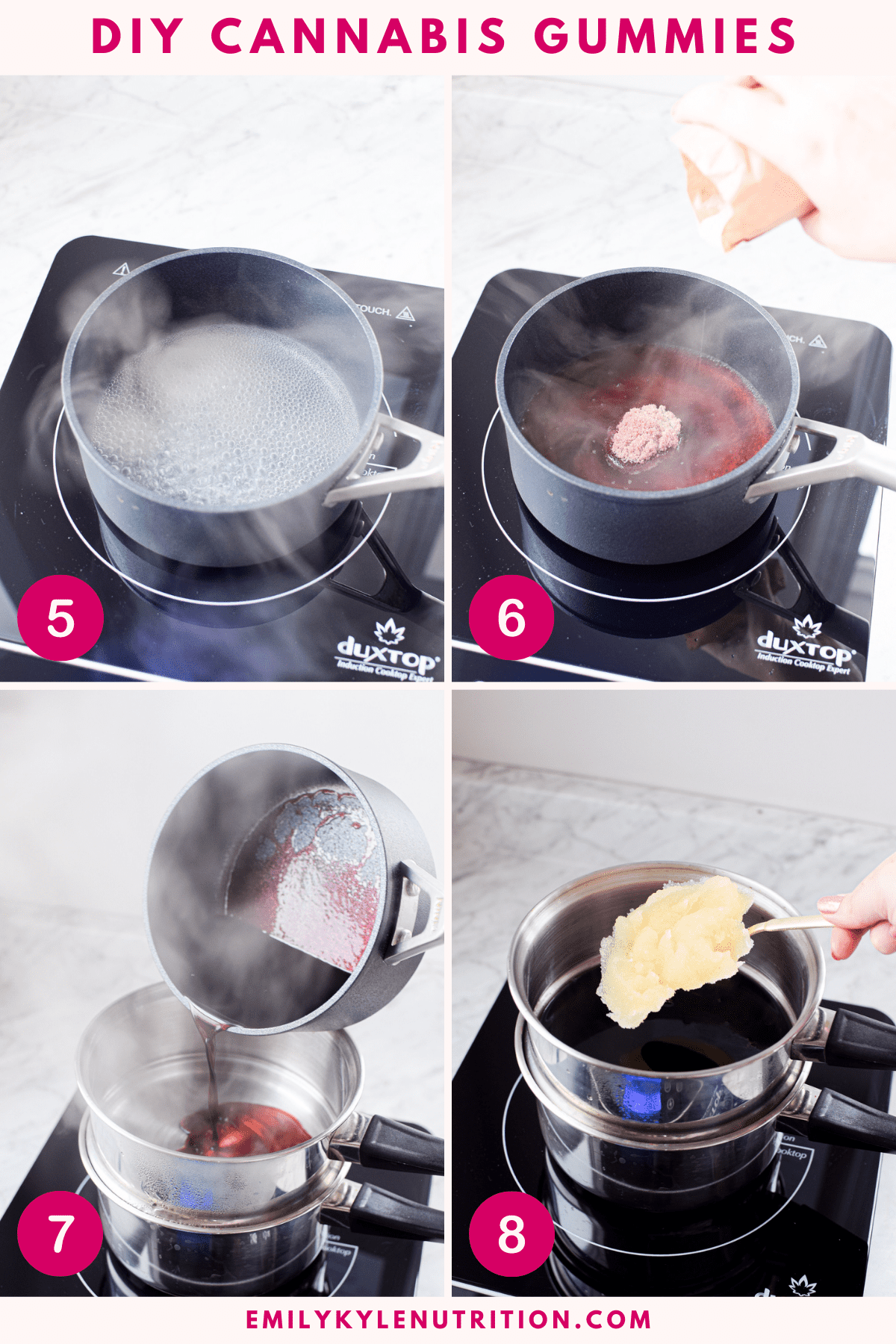 Step 5 – Bring the remaining water or juice to a boil in a separate pan.
Step 6 – Add the mold inhibitor and the flavored gelatin. Mix well to dissolve, then turn off the heat.
Step 7 – Pour the flavored gelatin mixture into the double boiler containing the oil and lecithin. Whisk well.
Step 8 – Add the reserved bowl of bloomed gelatin to the double boiler.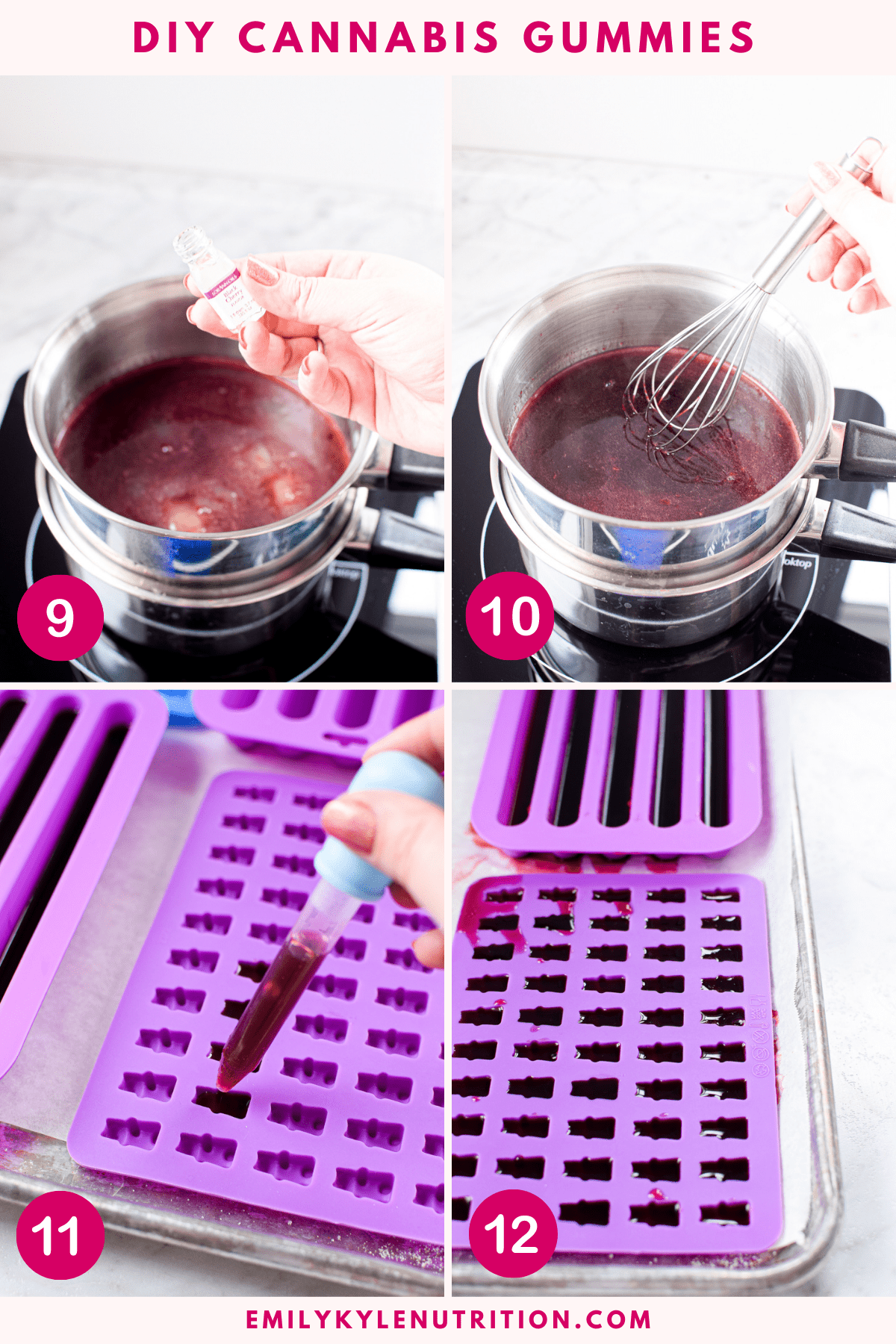 Step 9 – Add the flavoring oil drops.
Step 10 – Whisk consistently for 10 minutes. This step is very important!
Step 11 – Add the gummy mixture to your molds of choice.
Step 12 – Allow the molds to sit and set for at least 30 minutes before removing the gummies from the wells.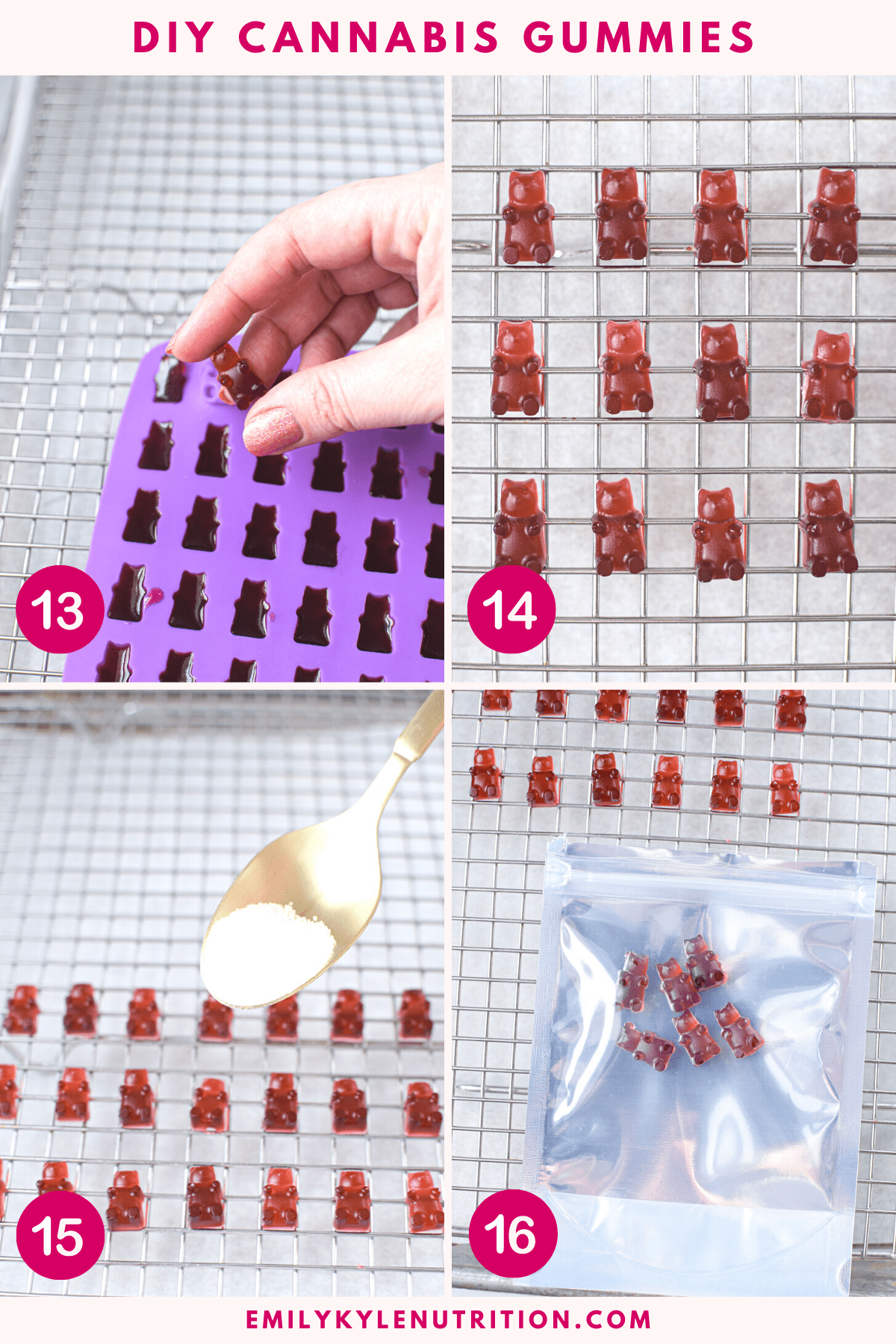 Storage Instructions
Once removed from the gummy molds, you can either air-dry these gummies or simply store them in an airtight container in the refrigerator for up to two weeks.
Notes & Expert Tips
Test batch: As always, I recommend you make one *non-infused* test batch of gummies before trying with your actual product to ensure you like the taste, consistency, and process. This means using regular coconut oil instead of cannabis coconut oil, etc.
Unflavored gelatin: Using butter or solid coconut oil, use ¾ ounce (3 packs) of Knox gelatin. If you use liquid oil, such as MCT oil, use 1 ounce (4 packs) of Knox gelatin.
Mold inhibitors: You can also use ¼ teaspoon of LorAnn Mold Inhibitor or potassium sorbate instead of the lemon juice if you need a longer shelf life.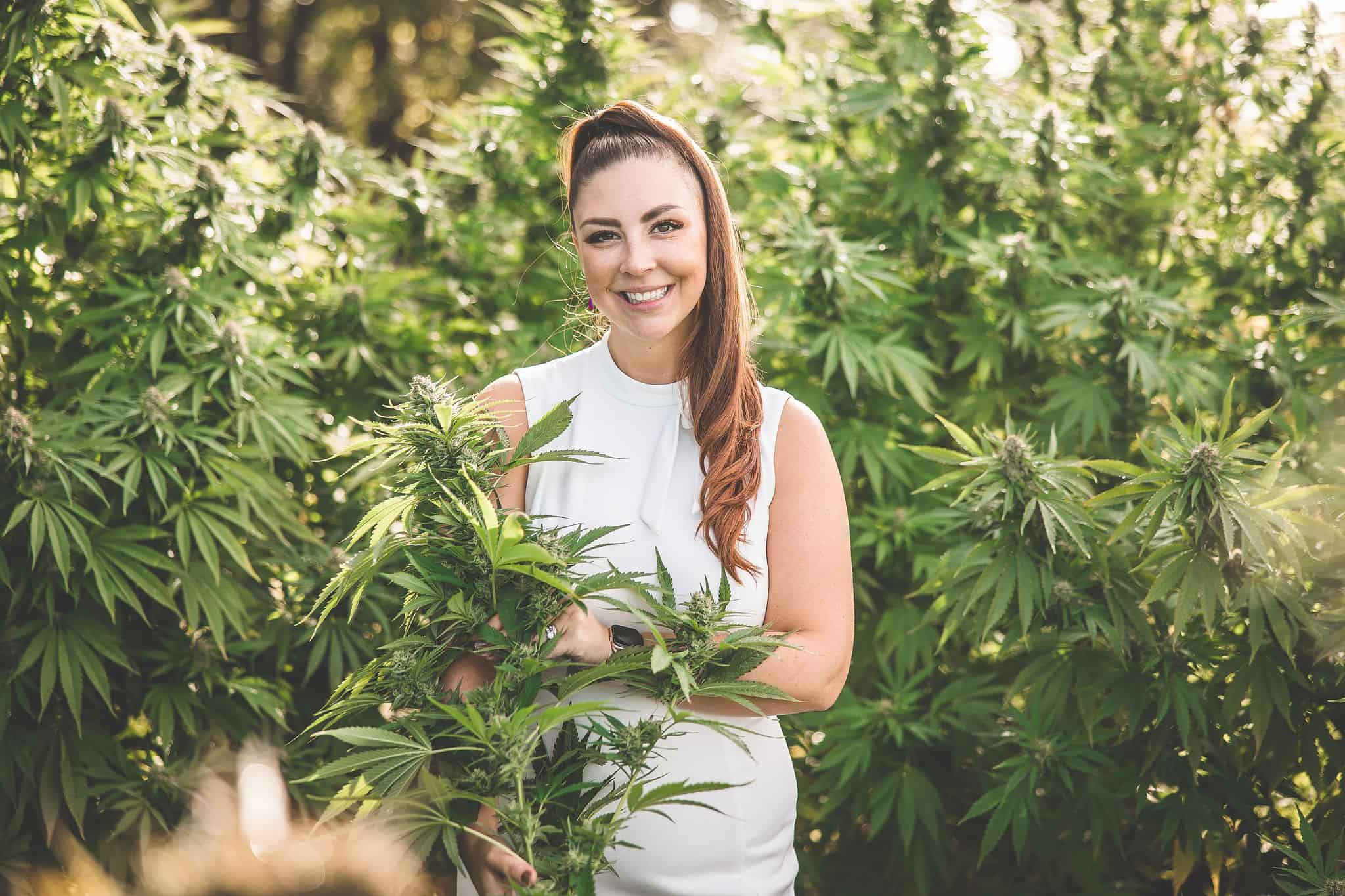 Join thousands of like-minded cannabis lovers from across the world inside a censor-free forum where you can explore the health benefits of cannabis and truly learn what it means to live Well With Cannabis →
More Recipes You Will Love