---
These Ginger Turmeric Shots Infused with CBD are a quick and easy, delicious way to enjoy a burst of nutritious superfoods like ginger, turmeric, and green apple with the option to infuse with CBD for the ultimate anti-inflammatory wellness shot.
Nourishing the Endocannabinoid System
The most interesting thing about CBD and other cannabinoids like THC is that they each effect each individual very differently.
Every human body, and every mammal for that matter, has what is known to be an Endocannabinoid system.
Just like we all have our own immune and digestive system, we all have our own Endocannabinoid system. Understanding this helps us to understand that cannabinoids work differently within our own bodies, and that the effect will not be the same for everybody.
Some people may take a small amount of CBD and notice immediate effects, while others will take large doses of CBD over long periods of time and not necessarily notice any big, noticeable changes.
Beyond just the Endocannabinoid system, it is believed that we all have a unique Endocannabinoid tone, meaning that we all have different levels of tolerance and reactivity.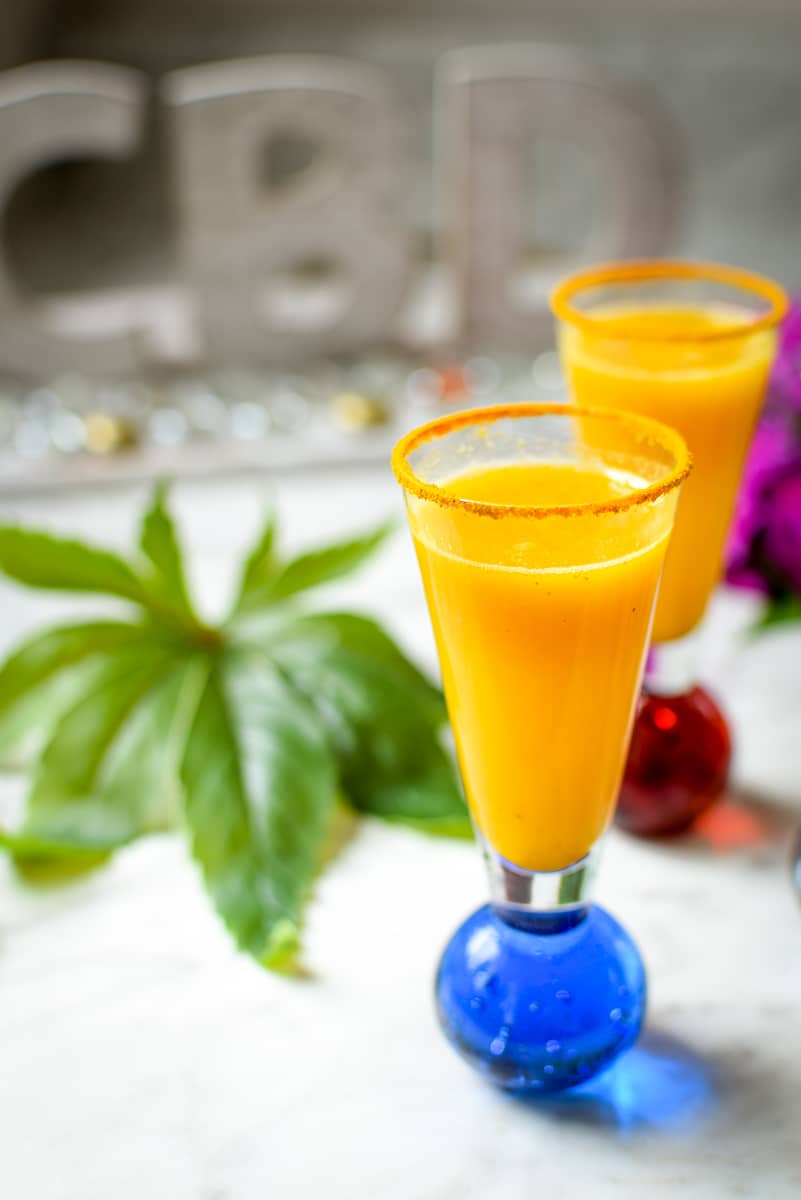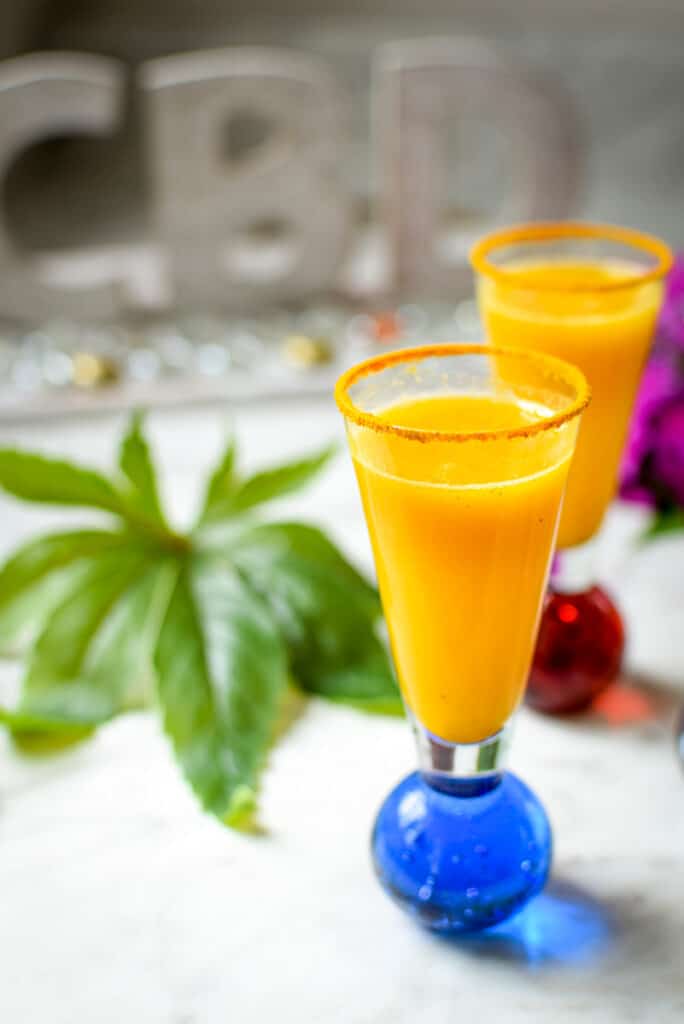 You Can Eat CBD?
There are many ways to consume CBD. Sublingual tinctures, topical application, and vaping CBD all provide the highest bioavailability rate of around ~30%.
Orally consuming CBD oil or eating CBD in the form of food or CBD gummies have around a 6% bioavailability rate.
This is important to keep in mind when dosing, as you will need higher concentrations to see the same effect when choosing edibles.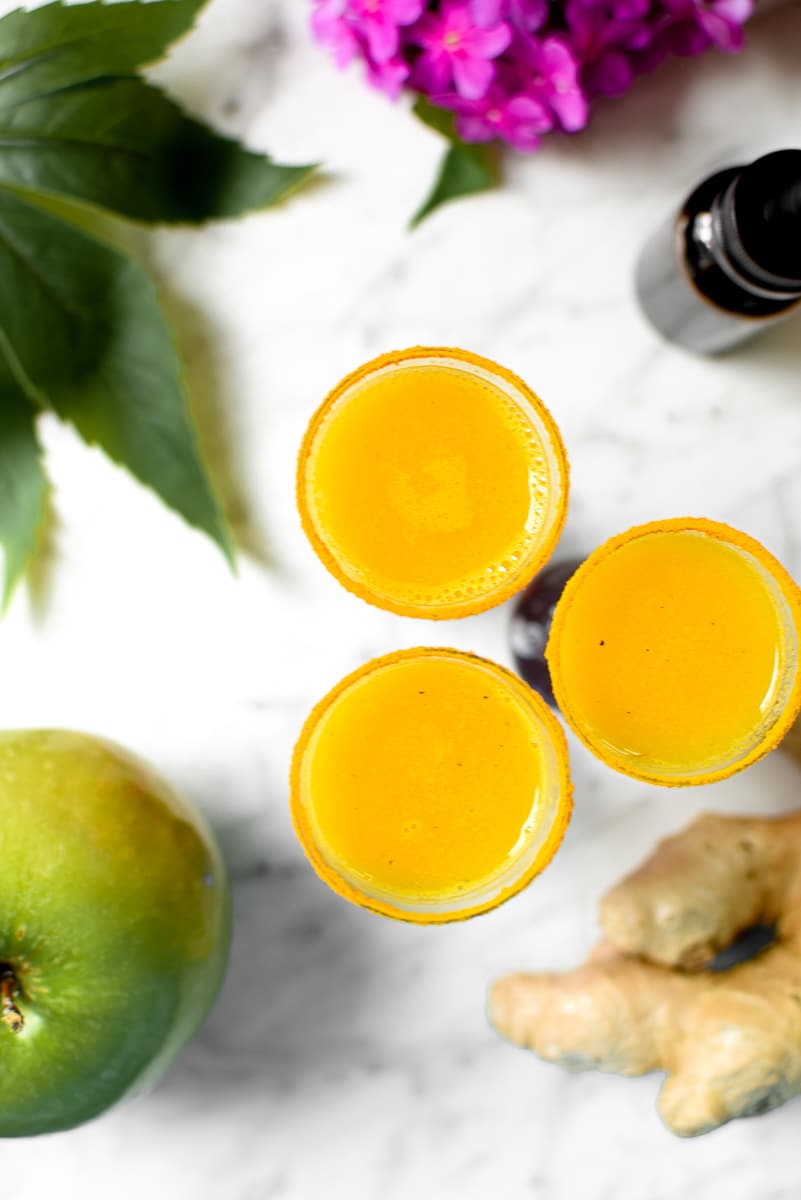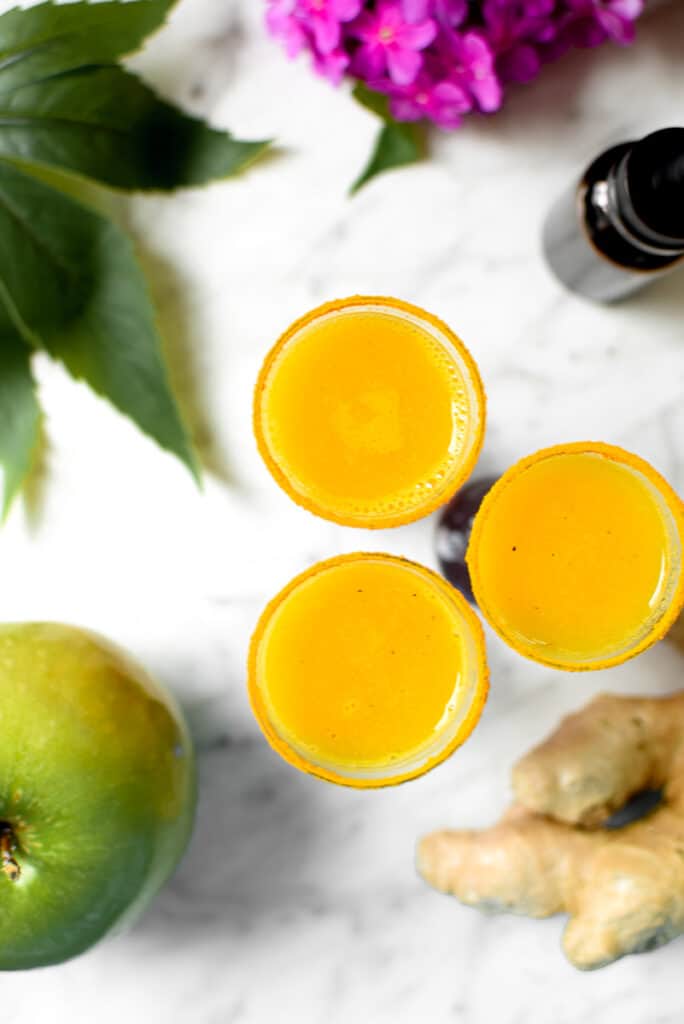 How Much CBD To Use?
There is no standard recommendation for CBD dosing, and using CBD is truly a self-experiment as each body will have a unique response and reaction.
A general recommendation is to start low and go slow, gradually titrating up in dosage as needed.
Of course, there will always be contraindications when using CBD which is why it is best to work with your healthcare provider.
CBD is also contraindicated when taking medications that warn against consuming grapefruit products. Again, working with a qualified health professional will help you determine which delivery method, dosing, and application methods are best for you.
The most common negative effects that are experienced are drowsiness, fatigue, anxiety or dizziness. If you are experiencing these symptoms, it may be necessary to change your dose or application method.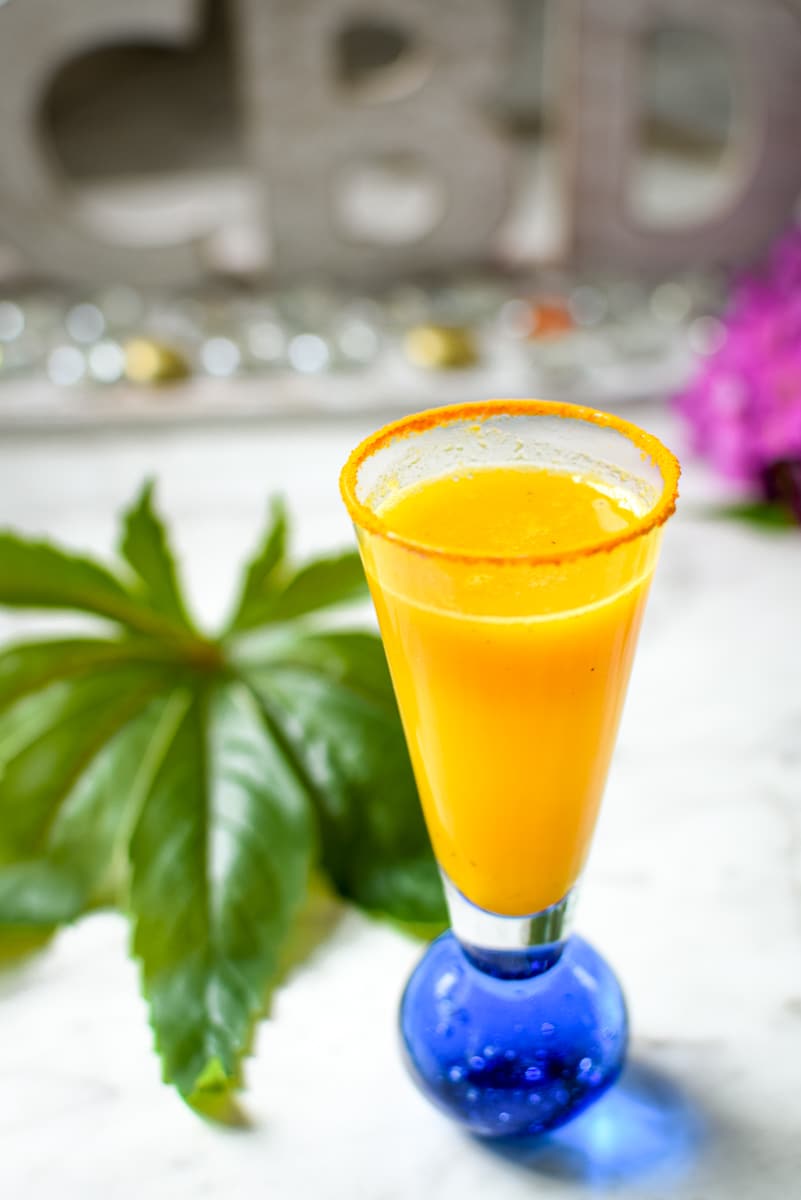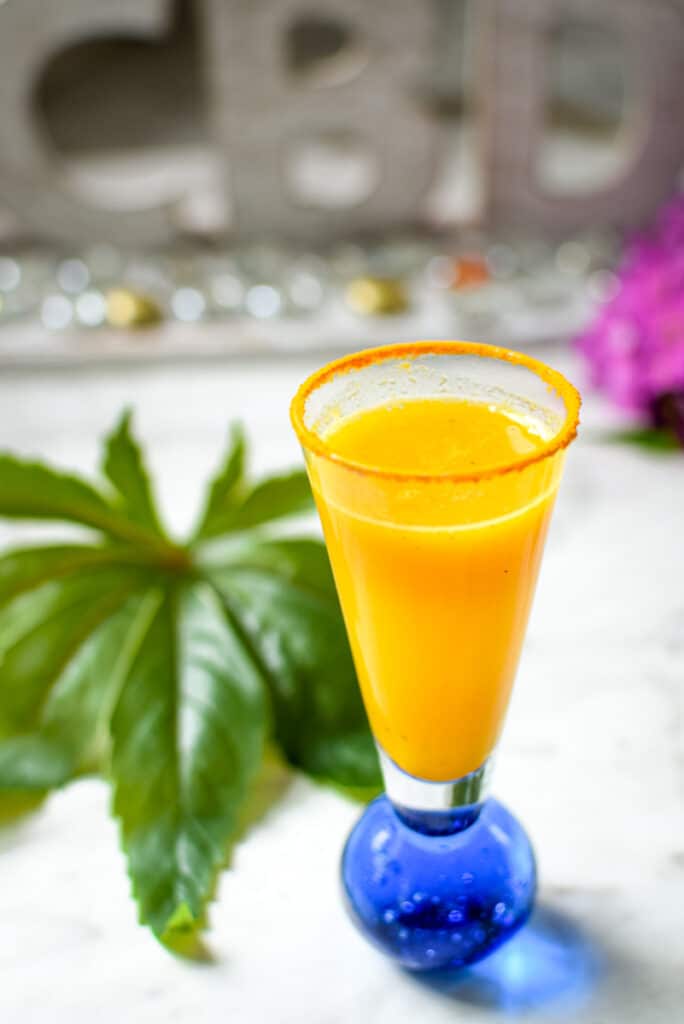 Frequently Asked Questions About Consuming CBD
How will CBD make me feel? CBD helps to bring a sense of calm and relaxation, a decrease in anxiety, worry, and fear, and helps to restore a feeling of peace, joy, and mindfulness. Trying CBD for the first time will NOT make you feel 'high'.
Why does CBD work for anxiety? Our bodies have an endocannabinoid system that helps to maintain balance and CBD interacts with that system therefore restoring the bodies natural balance of emotions.
Is now the right time to try CBD? If you're looking to manage your anxiety, now is the right time to incorporate a safe way to use CBD. Some women have tried multiple prescription medications to manage their anxiety while other women have chosen to use CBD as their first choice for symptom management.​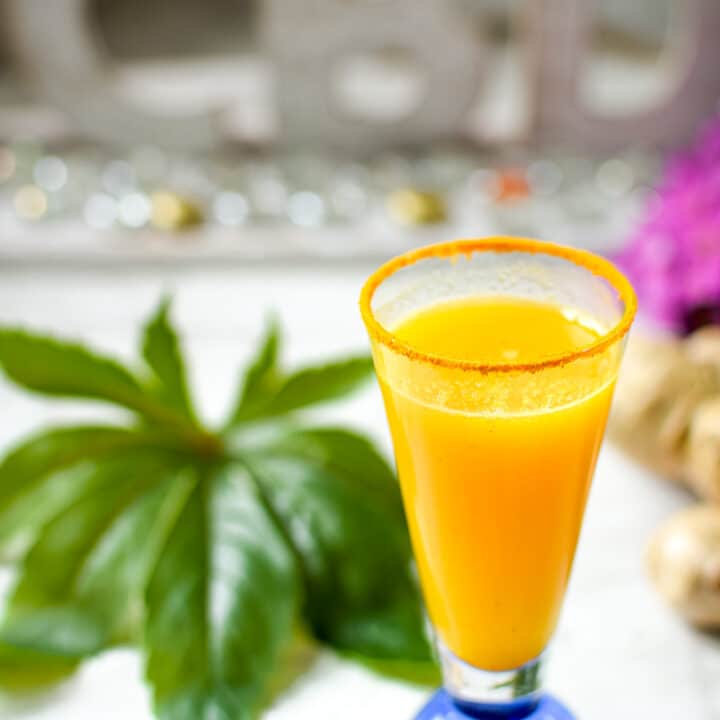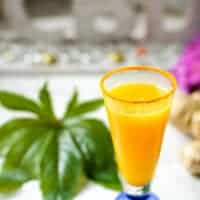 Ginger Turmeric Shots Infused With CBD
Yield:
Four 2-ounce Shots
Ingredients
7-ounces apple juice
2 tablespoons fresh grated ginger
1/2 teaspoon ground turmeric
1 tablespoon pure local honey
1/16 teaspoon ground black pepper
1mL CBD Extract
Instructions
In a blender, add the apple juice, ginger, turmeric, honey, and black pepper.
Blend on high for 60-seconds.
Gently stir in the CBD, if using.
Garnish and enjoy.
Recommended Products
Nutrition Information:
Yield:

4
Serving Size:

2 ounces
Amount Per Serving:
Calories:

30
Total Fat:

0g
Saturated Fat:

0g
Trans Fat:

0g
Unsaturated Fat:

0g
Cholesterol:

0mg
Sodium:

1mg
Carbohydrates:

7g
Net Carbohydrates:

0g
Fiber:

0g
Sugar:

7g
Sugar Alcohols:

0g
Protein:

0g